Gallery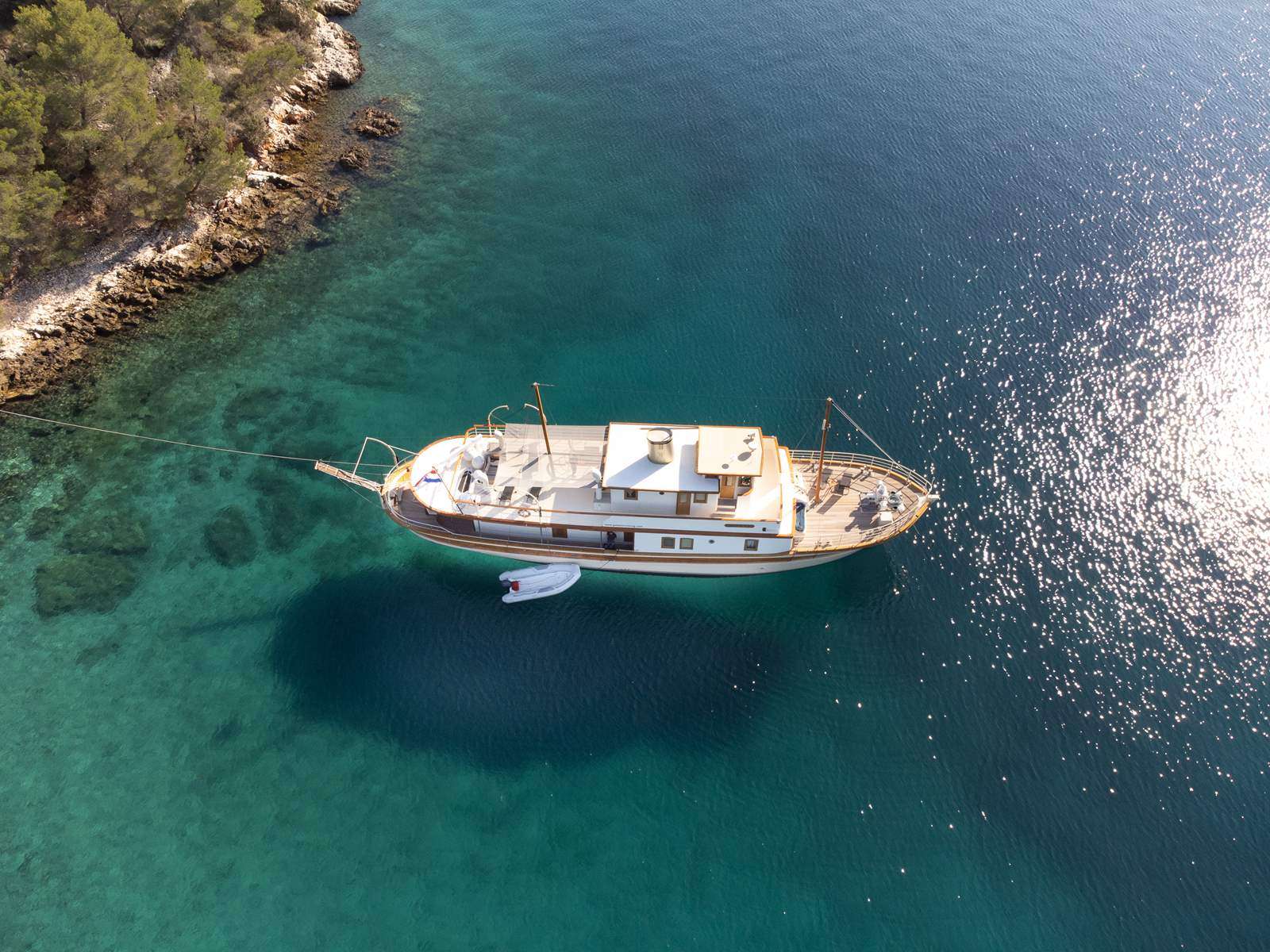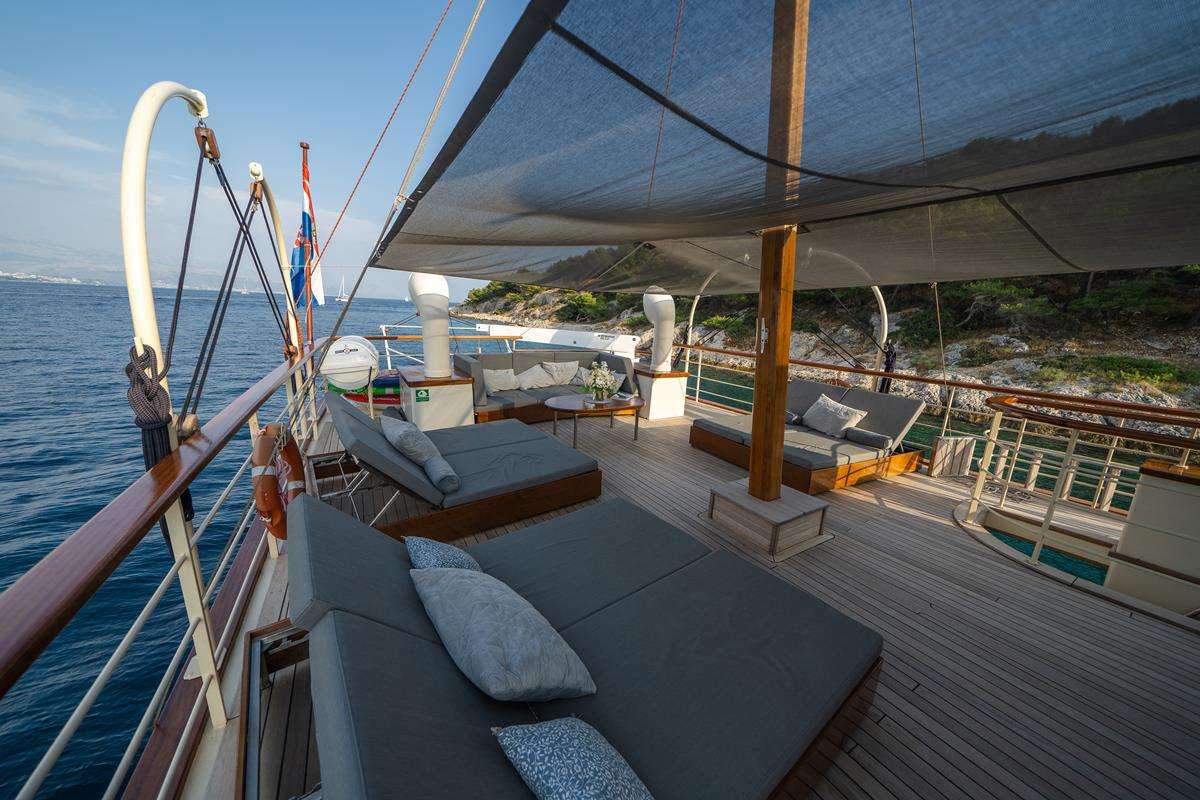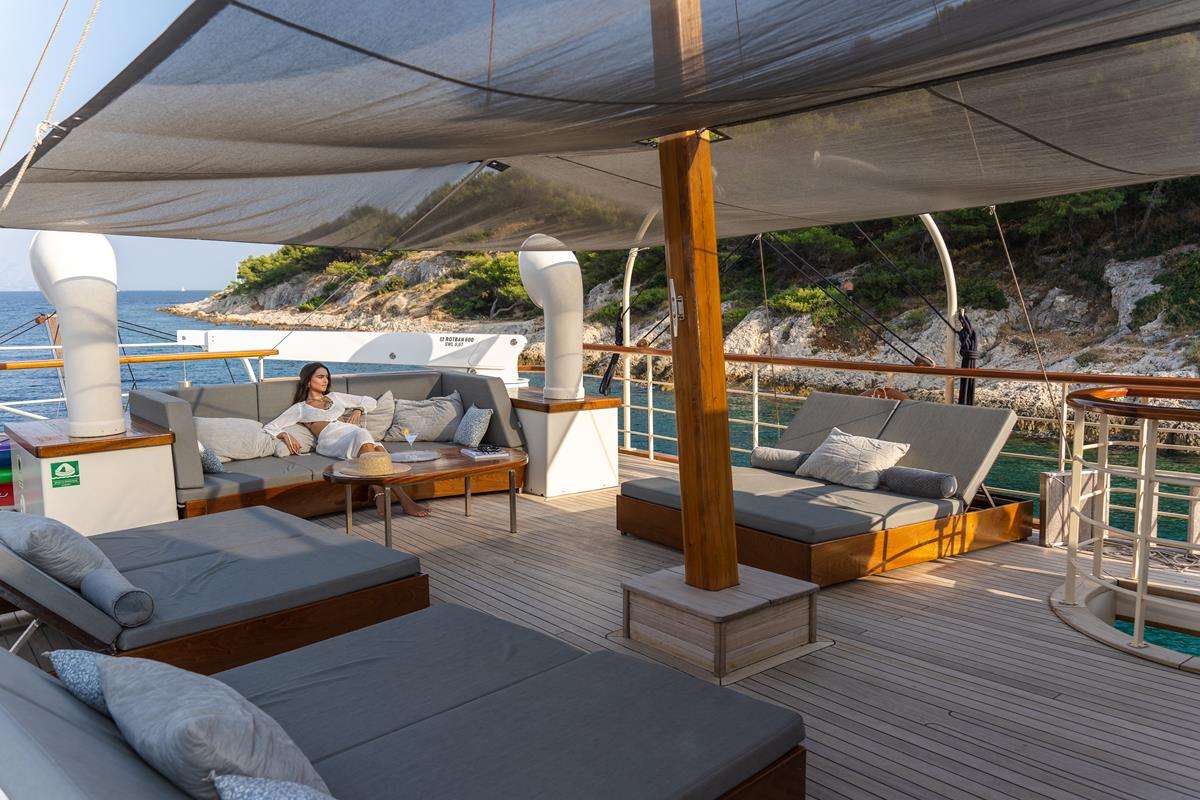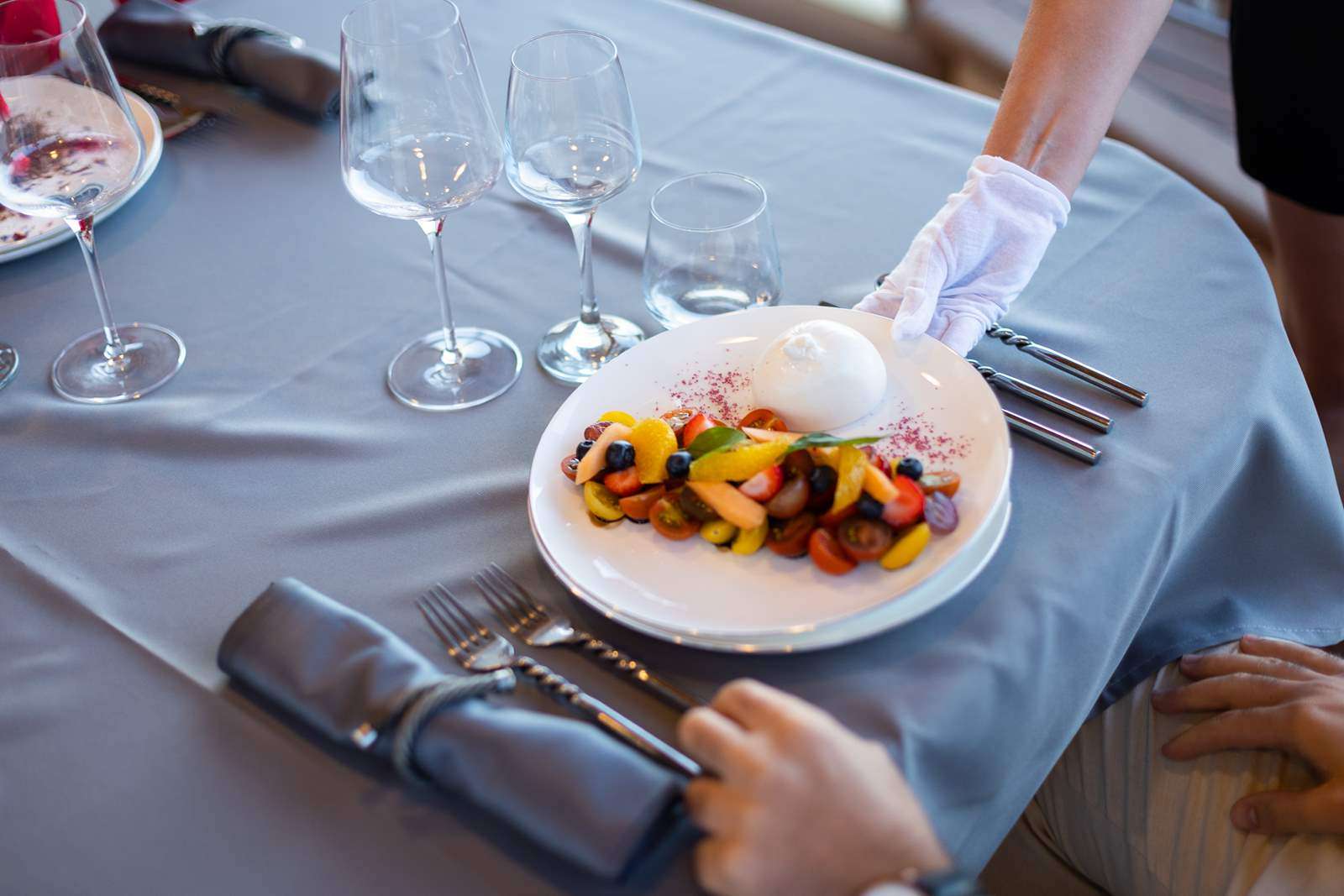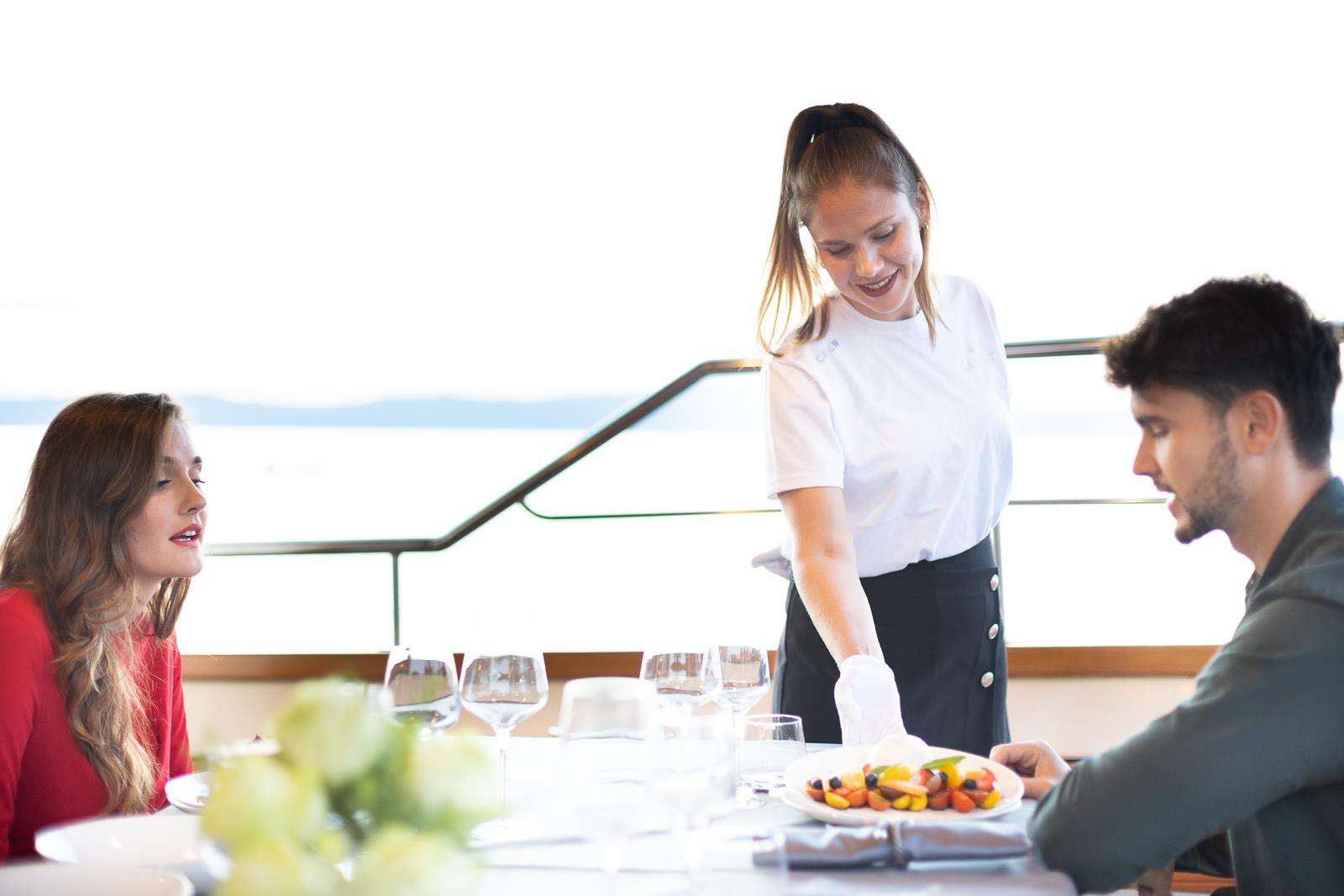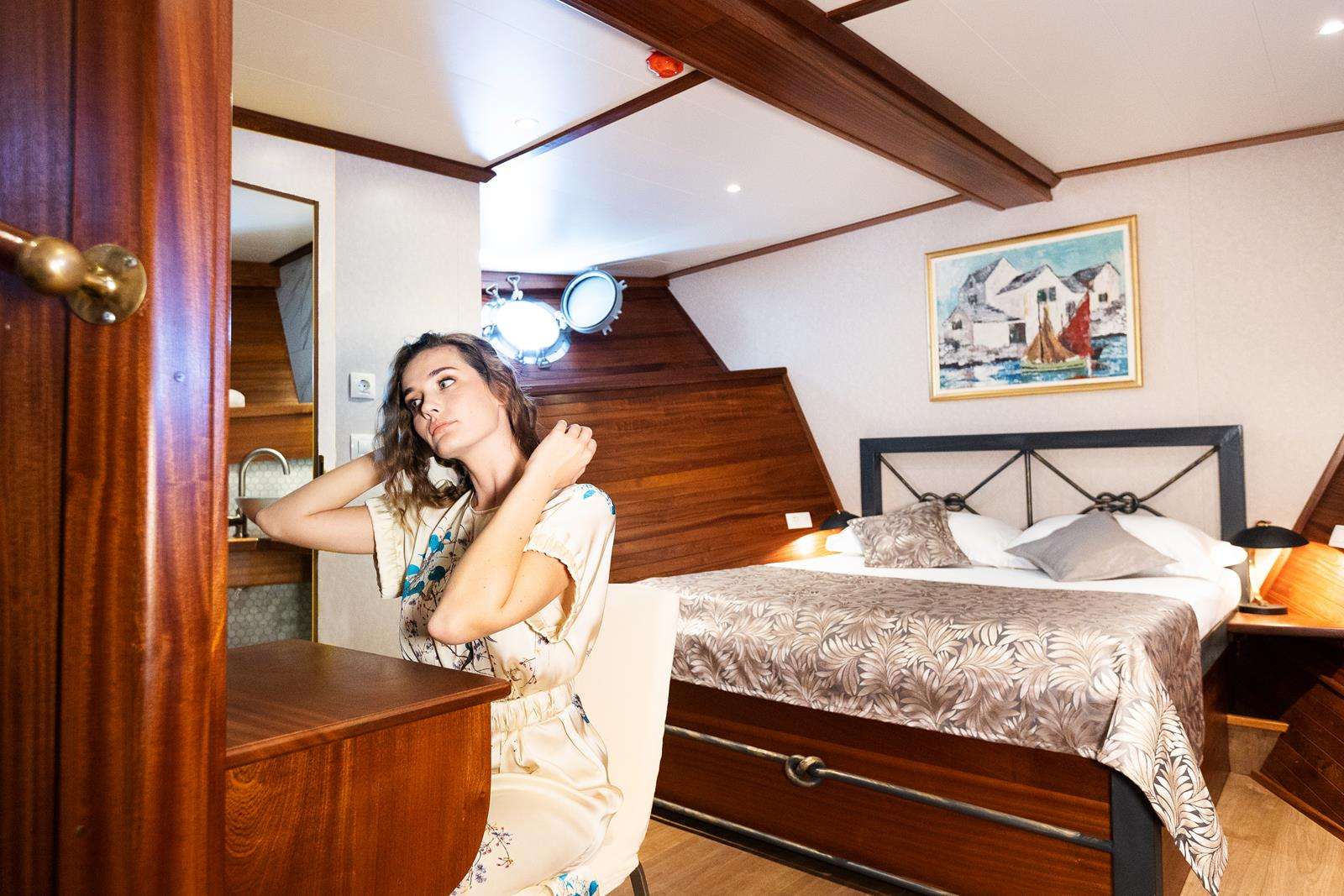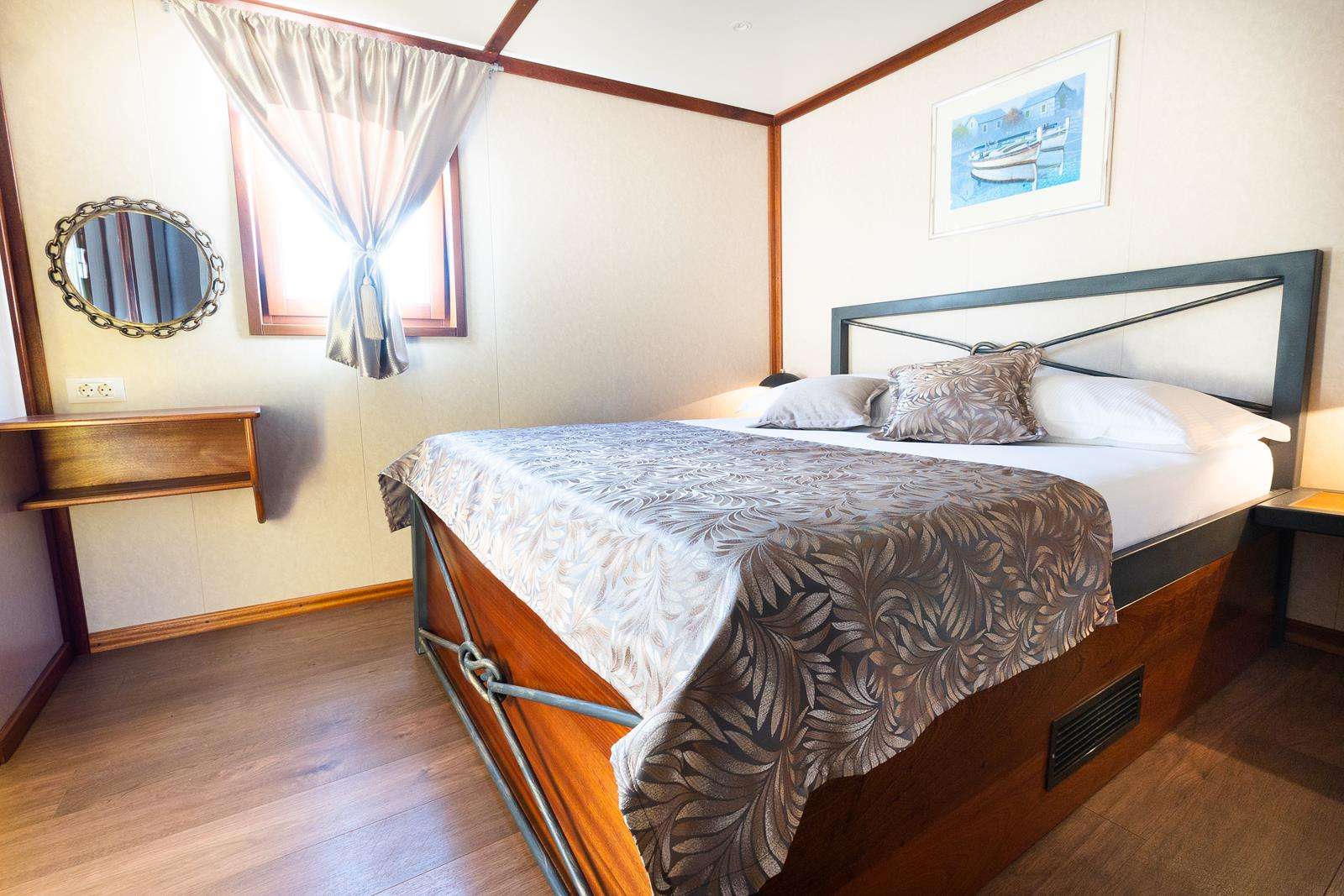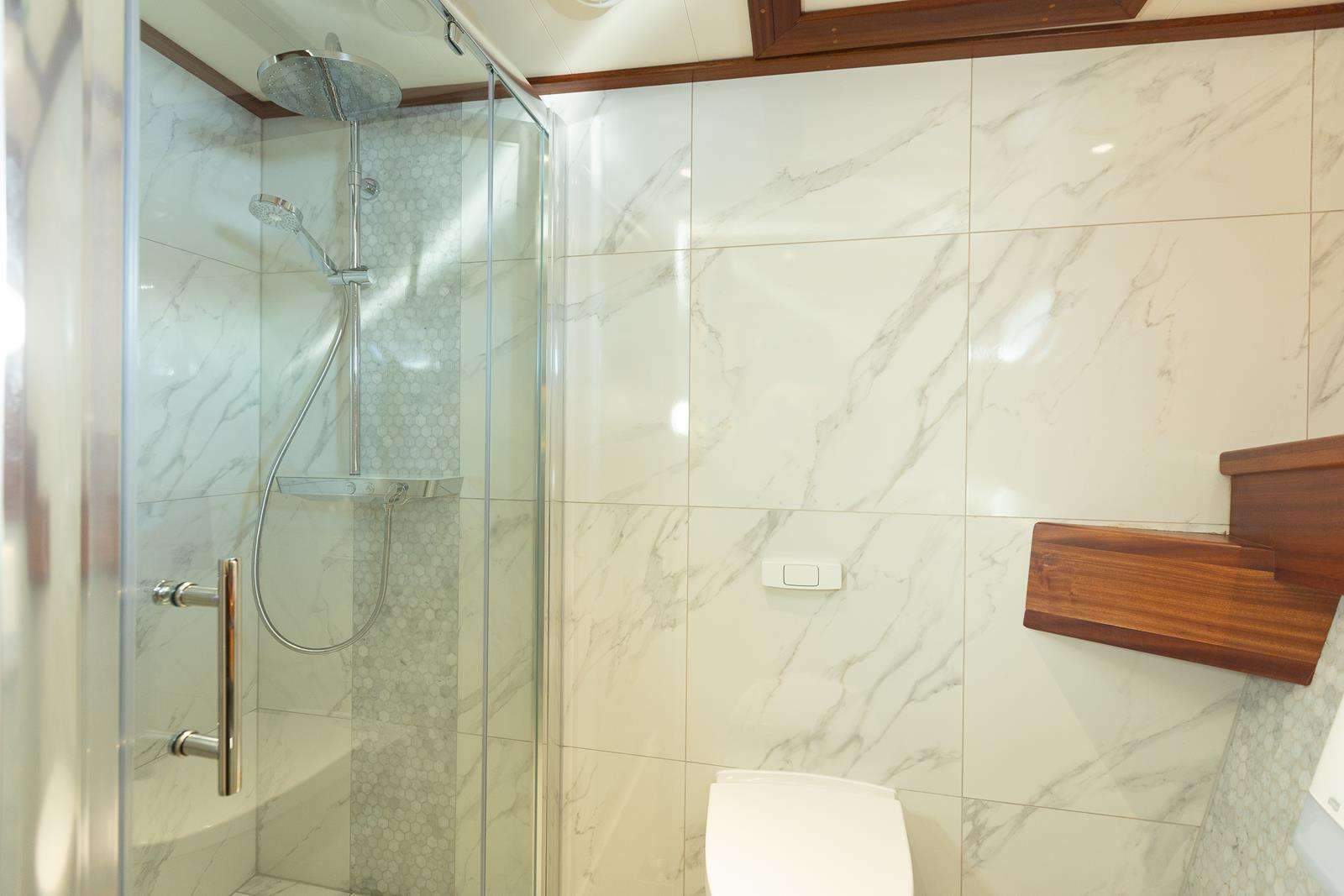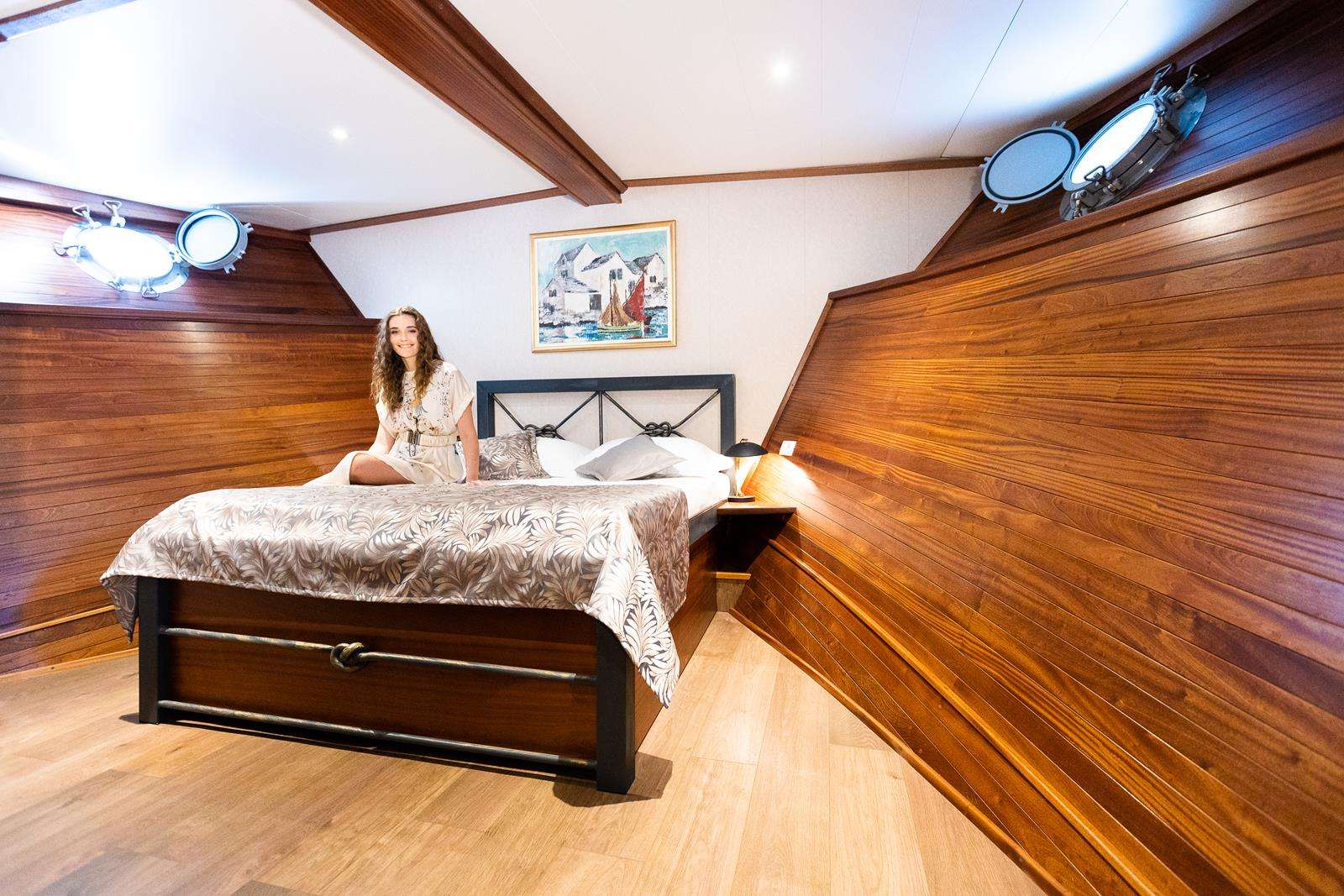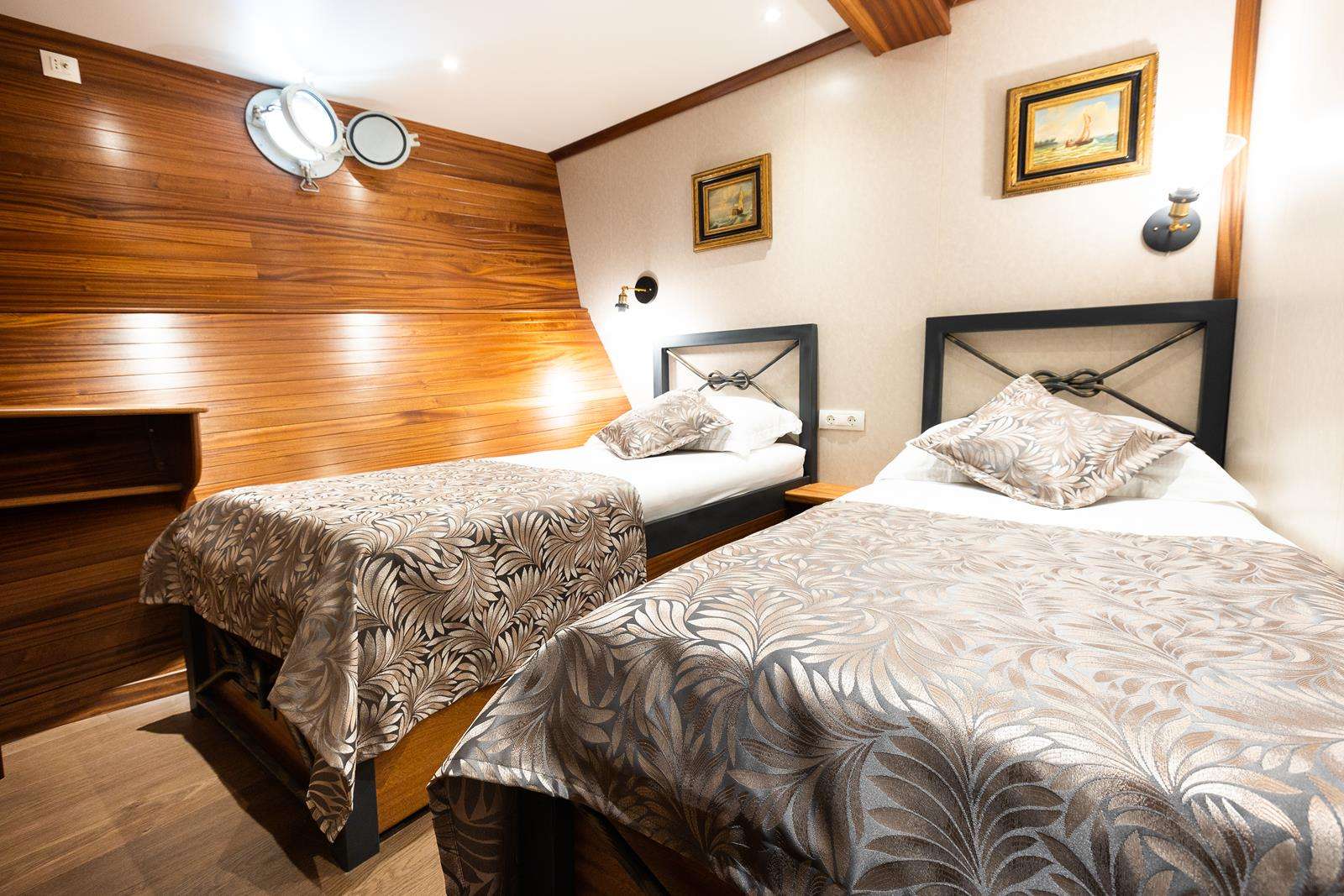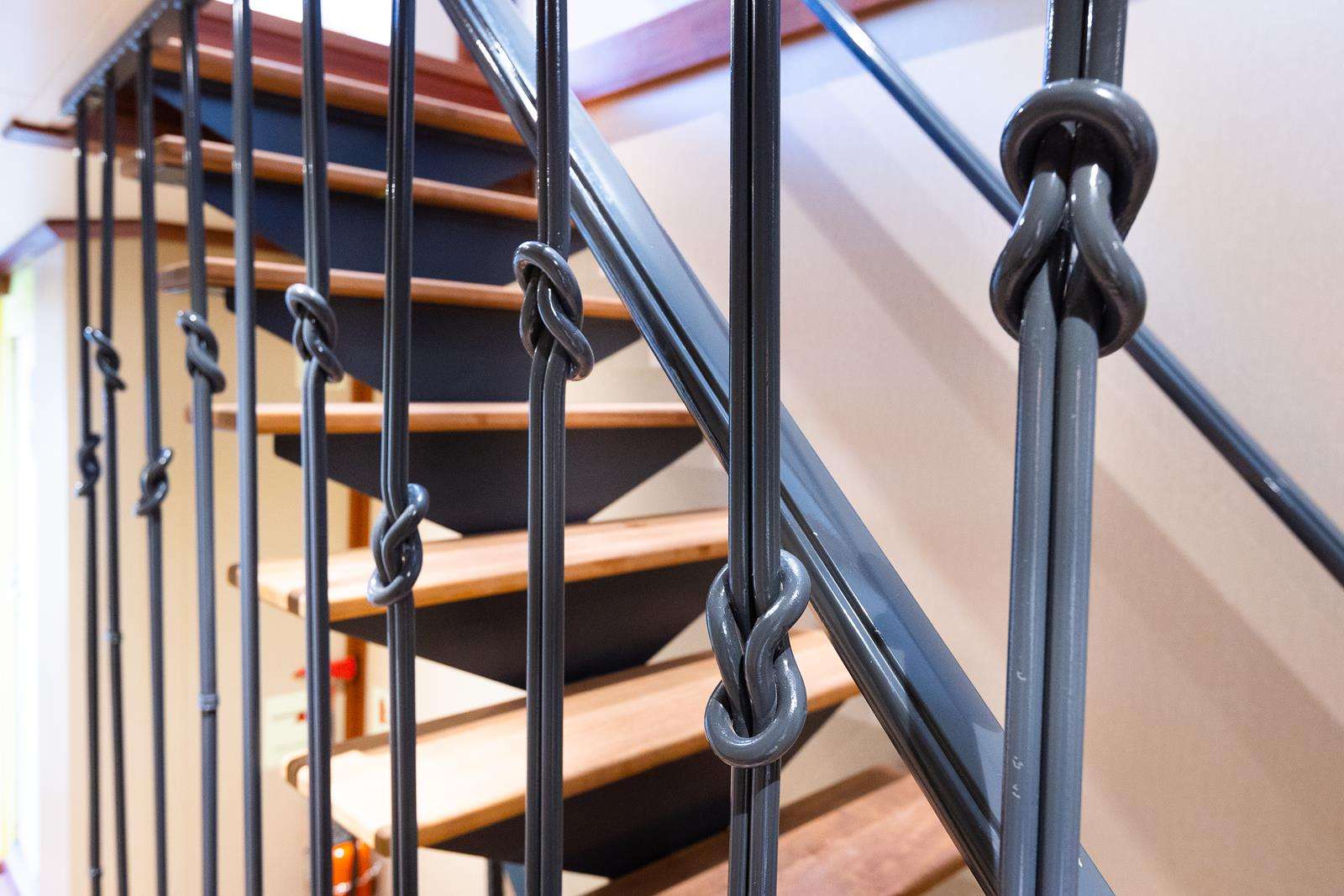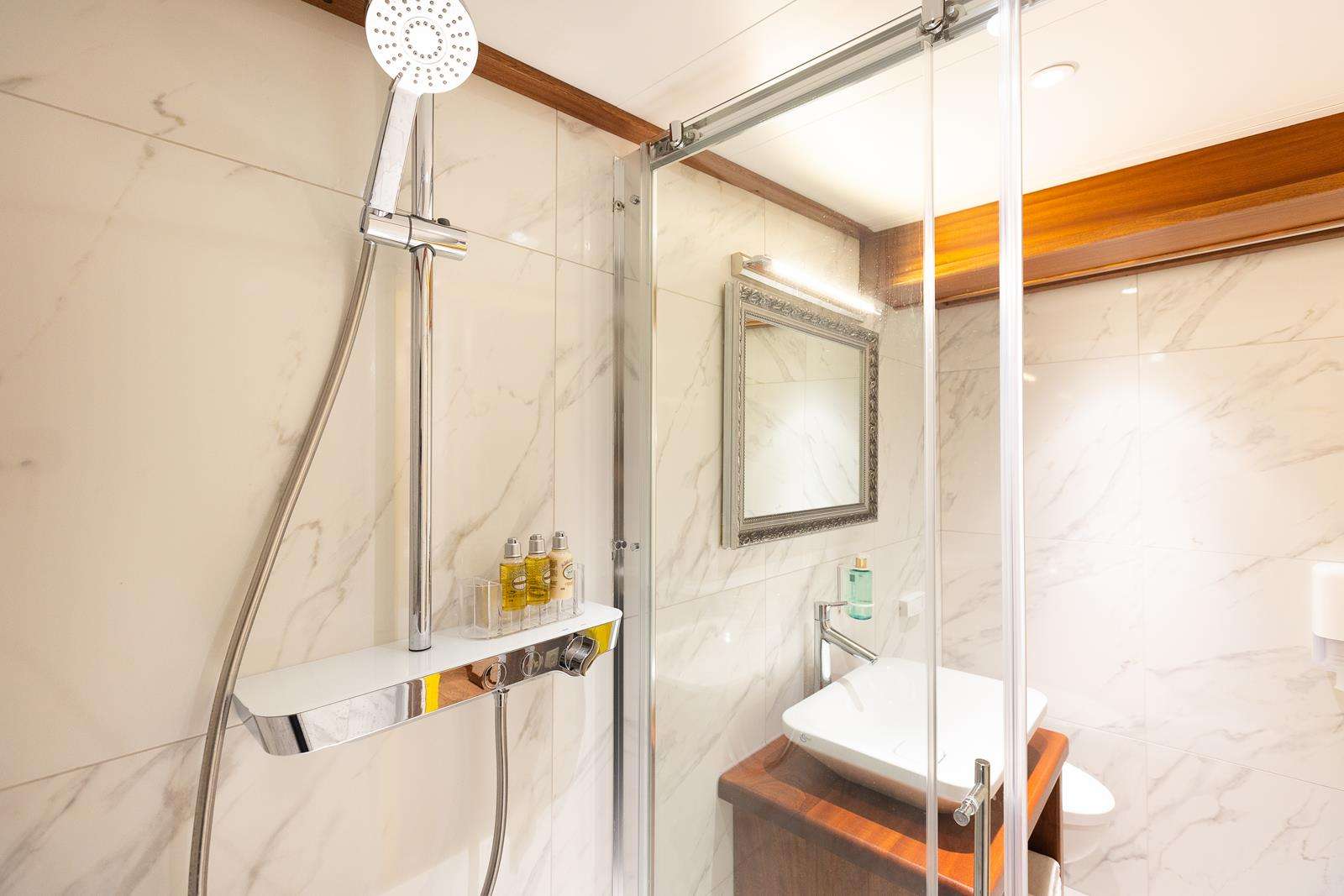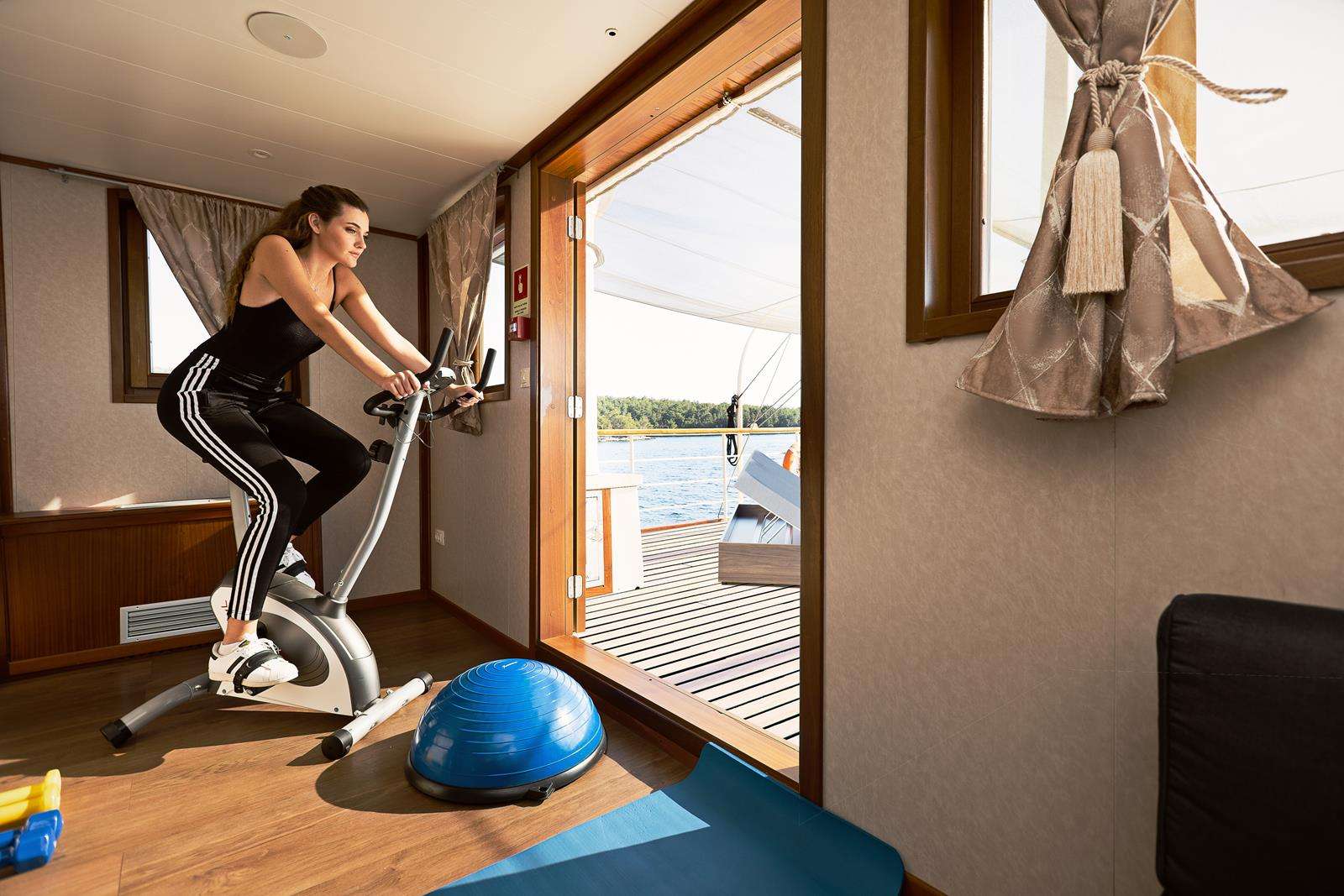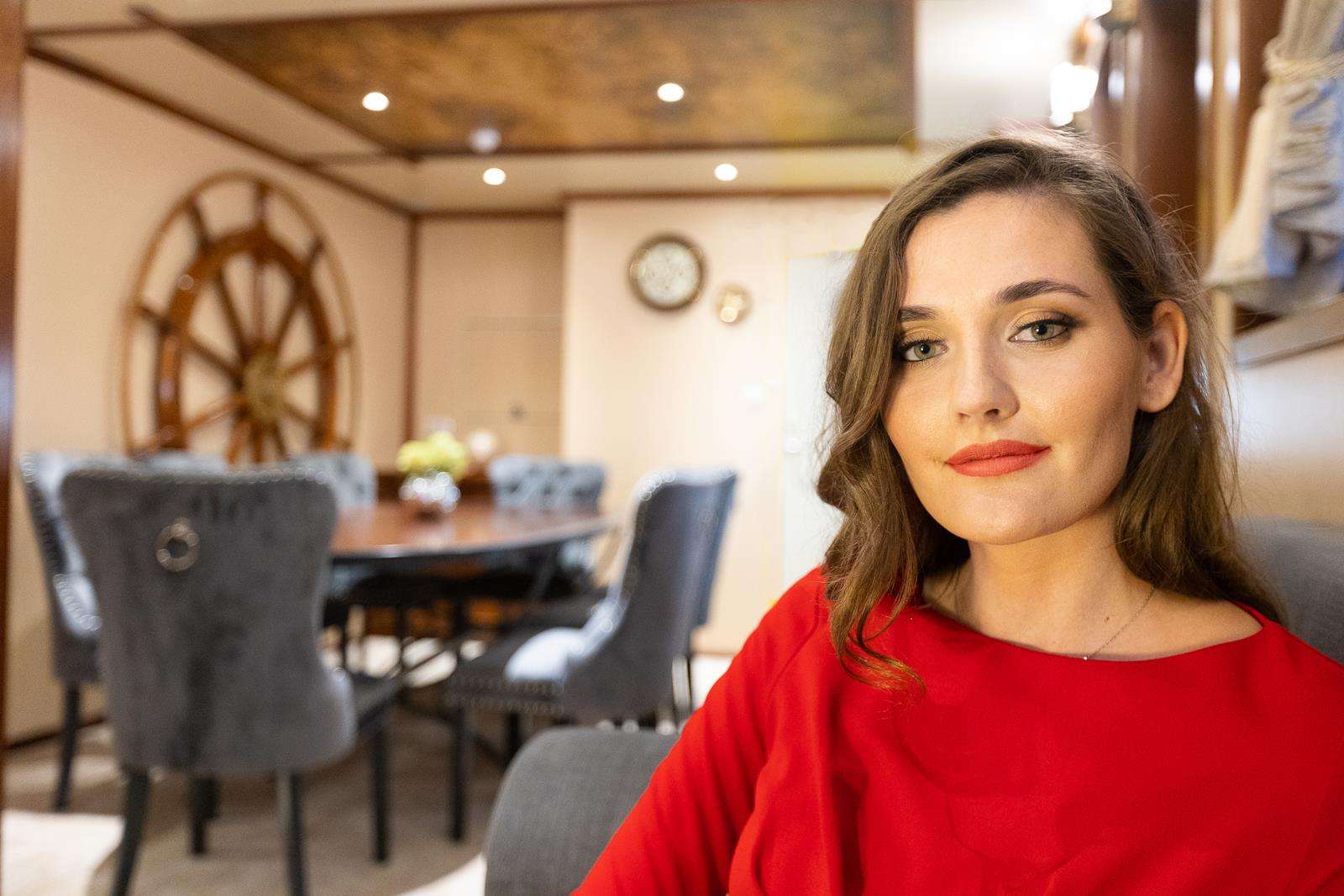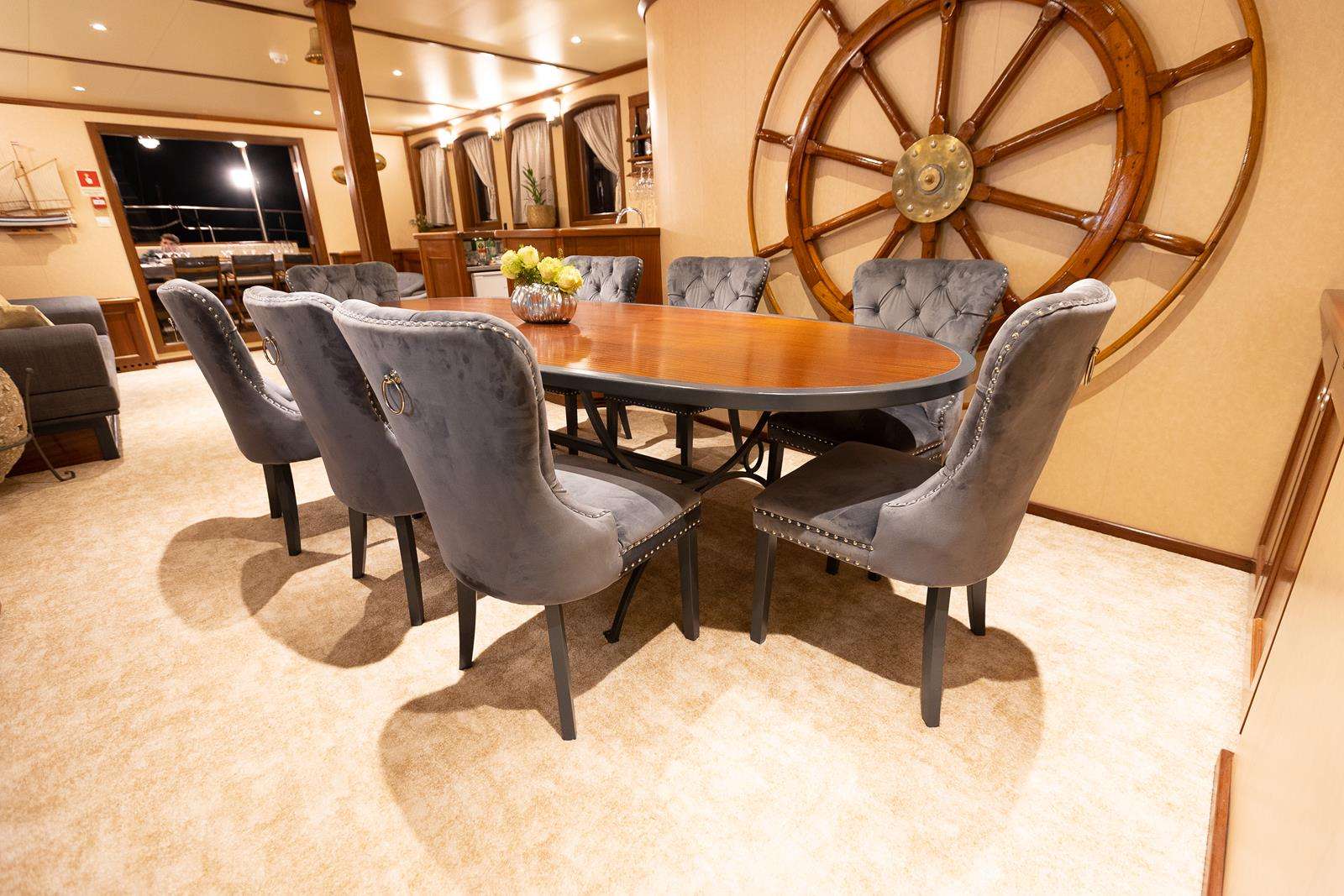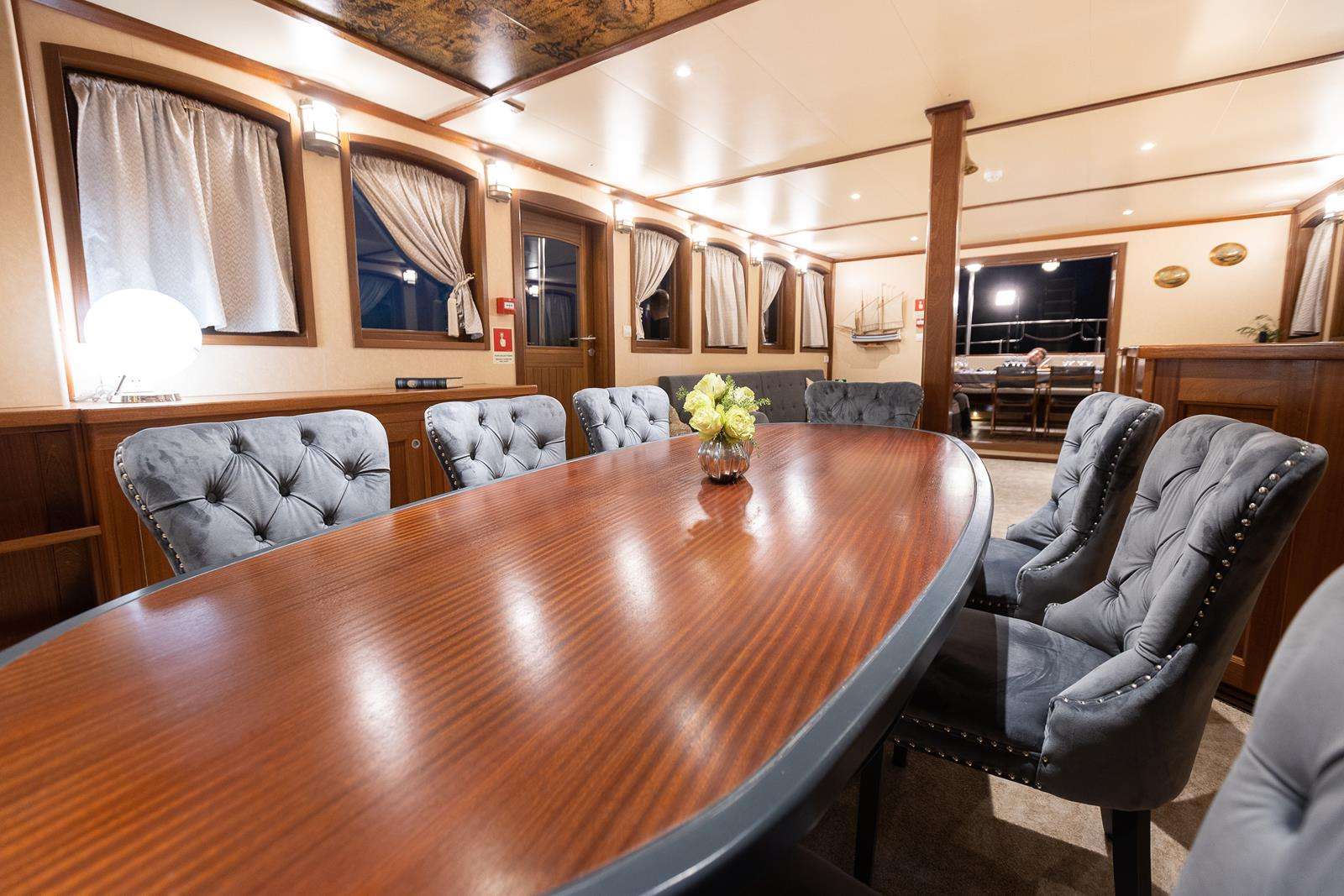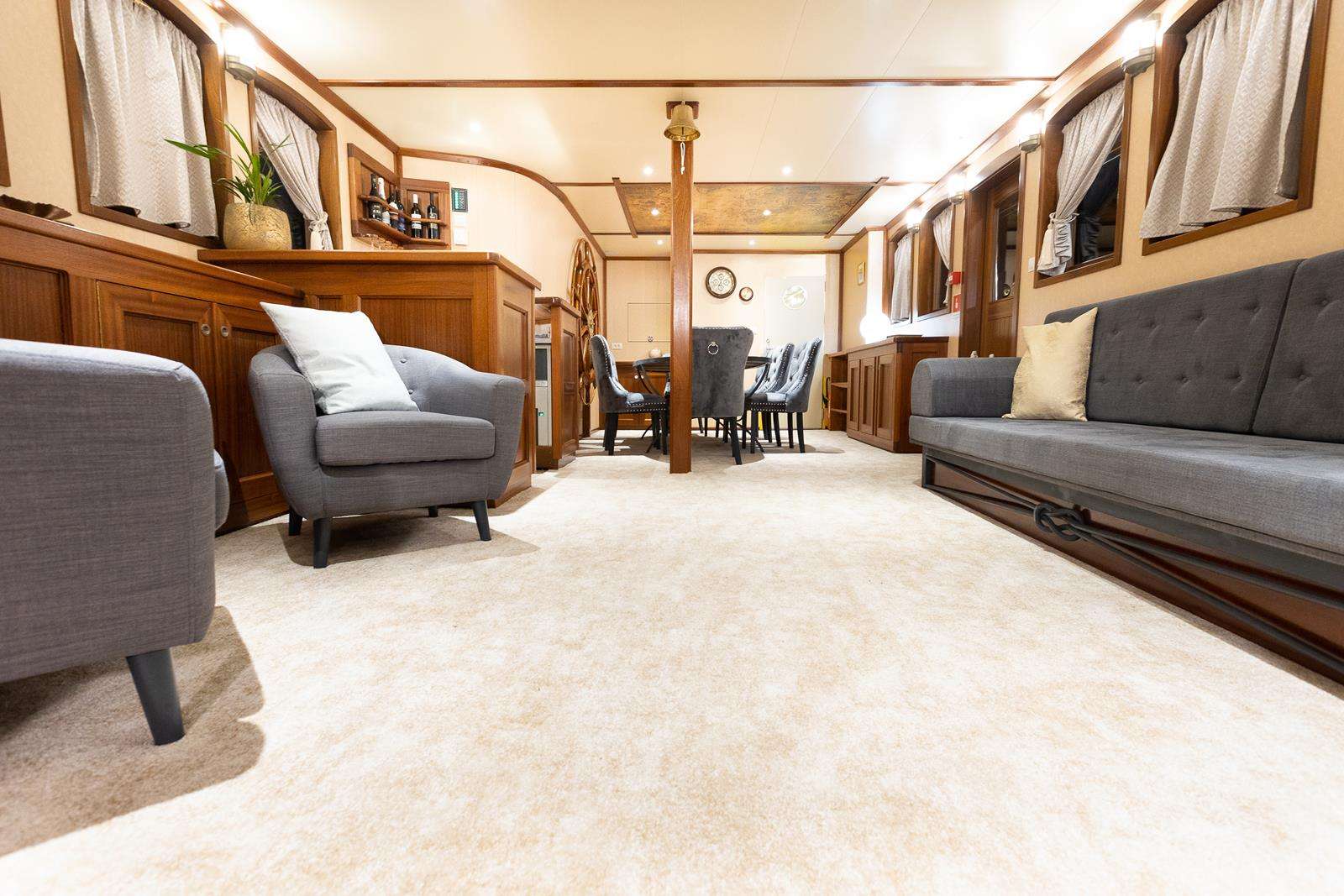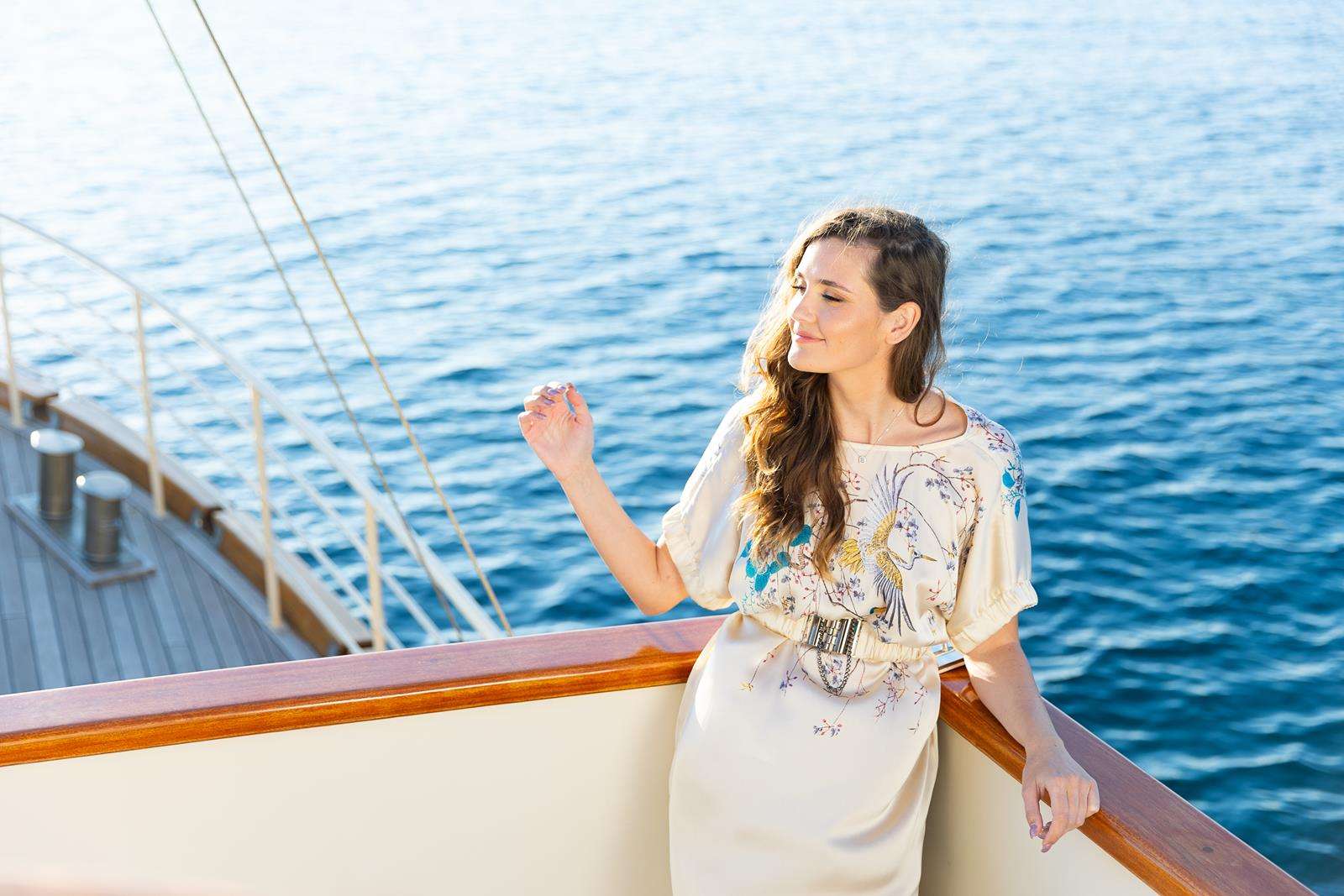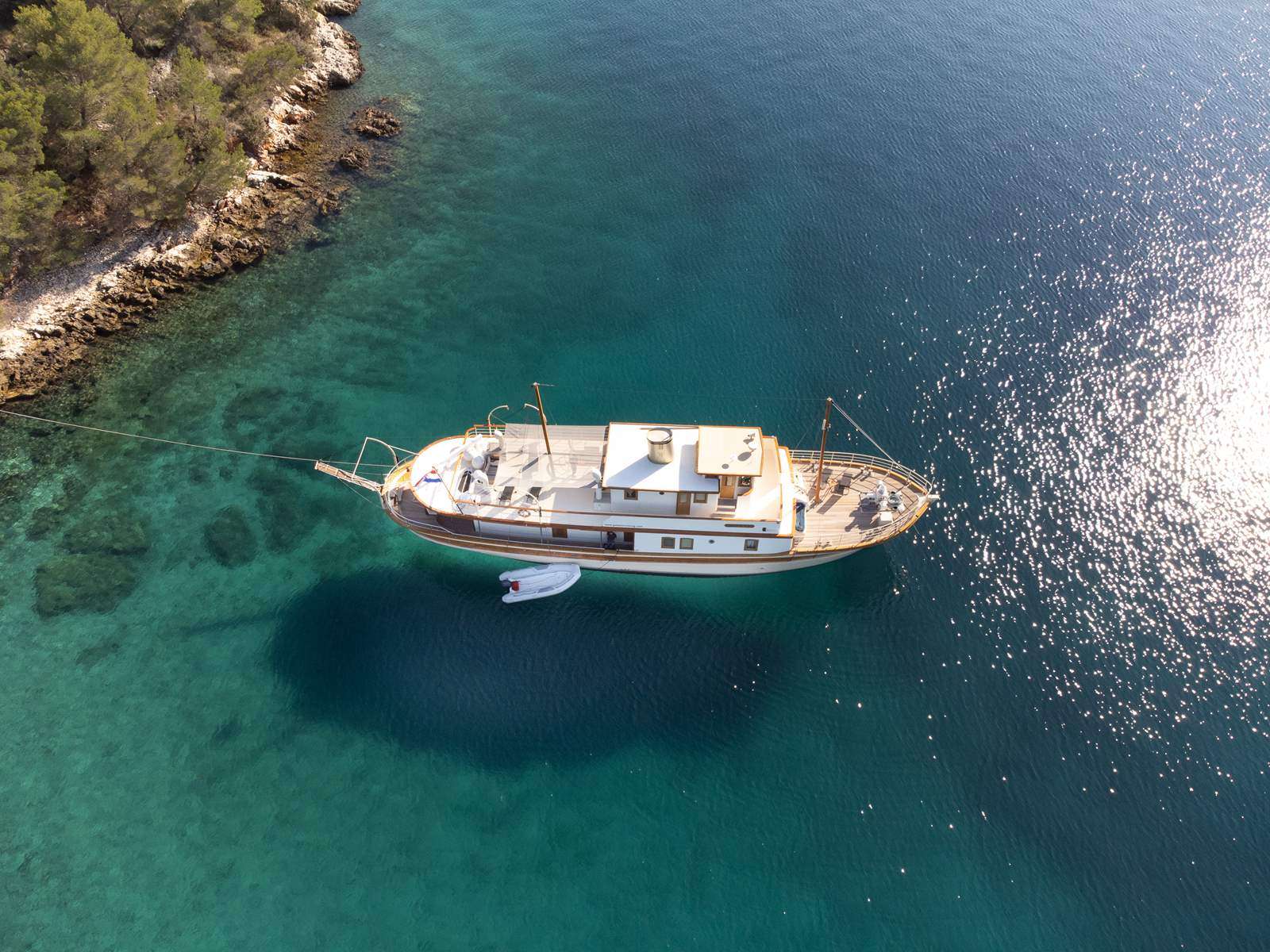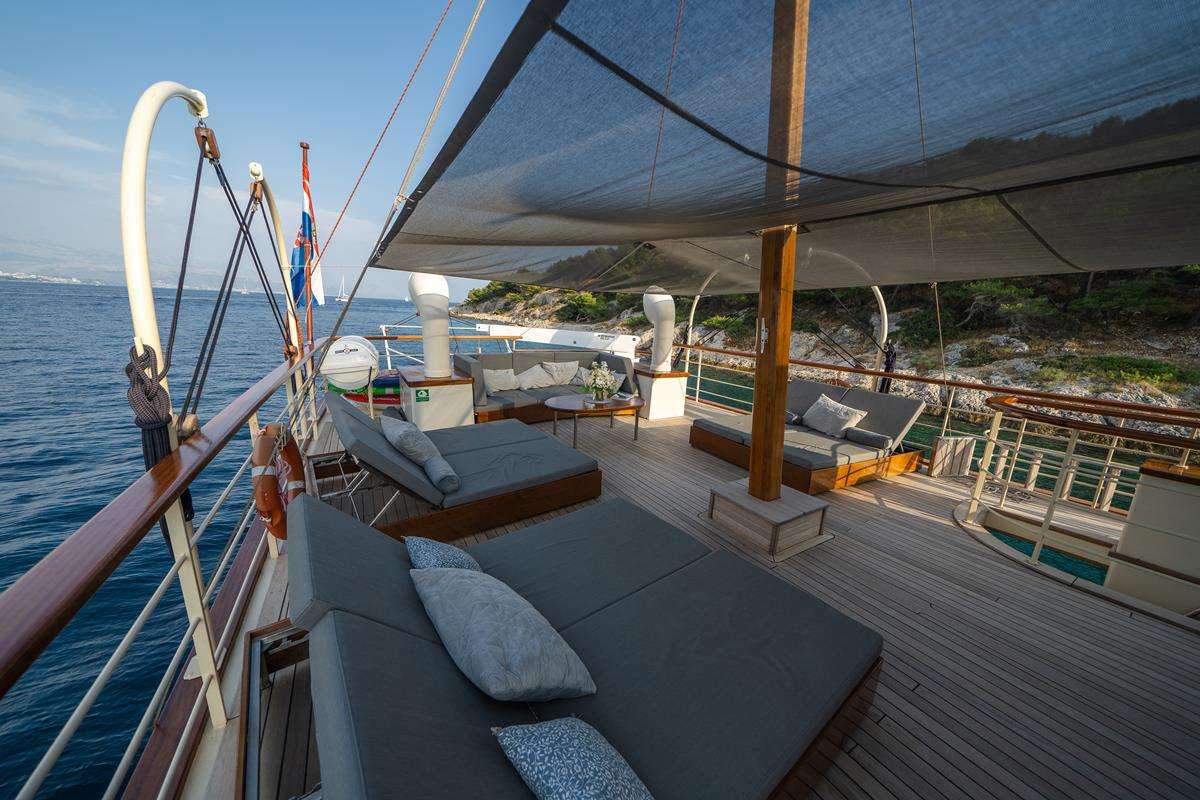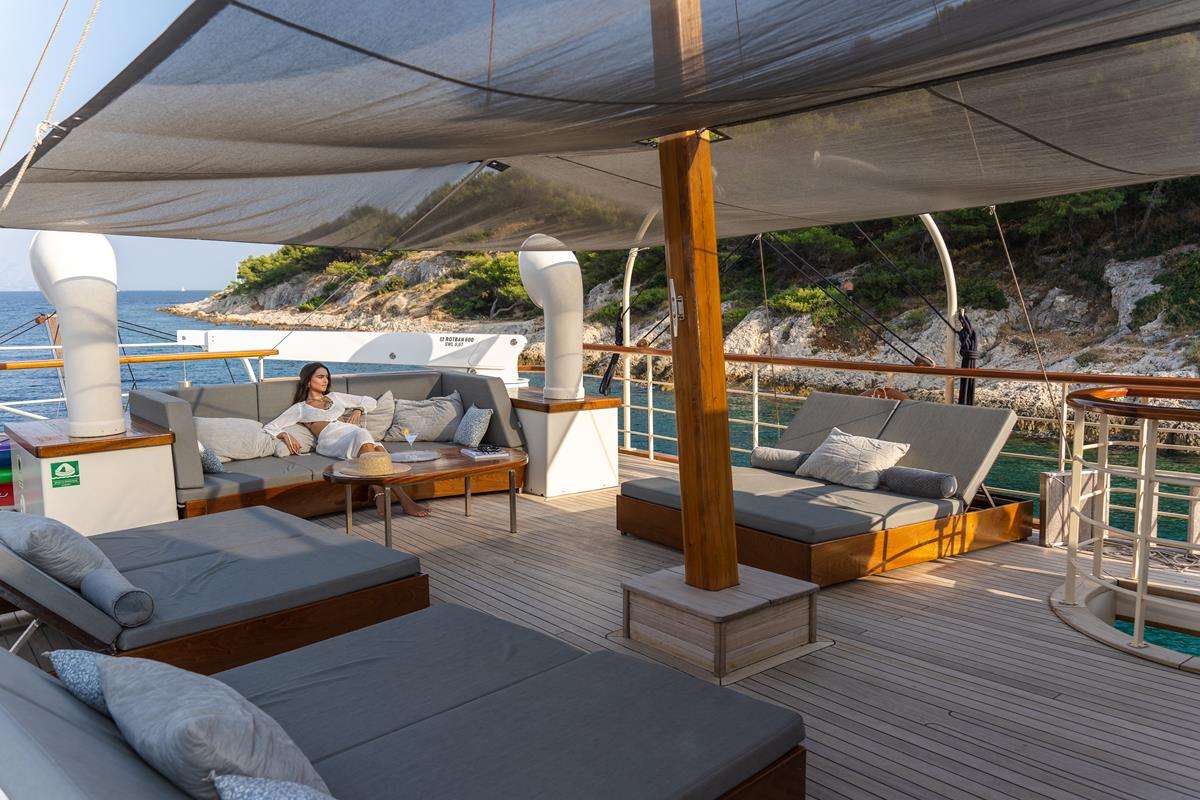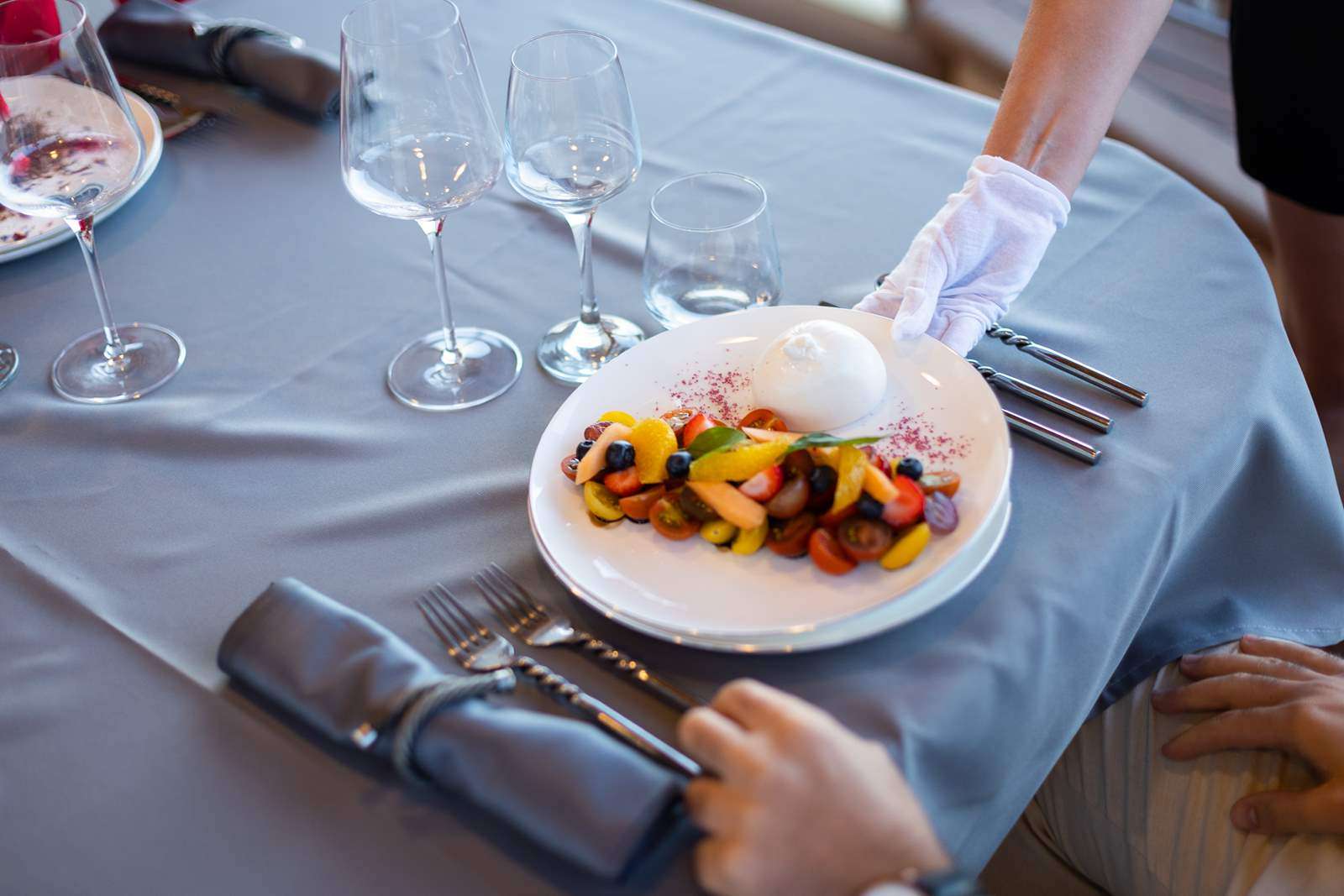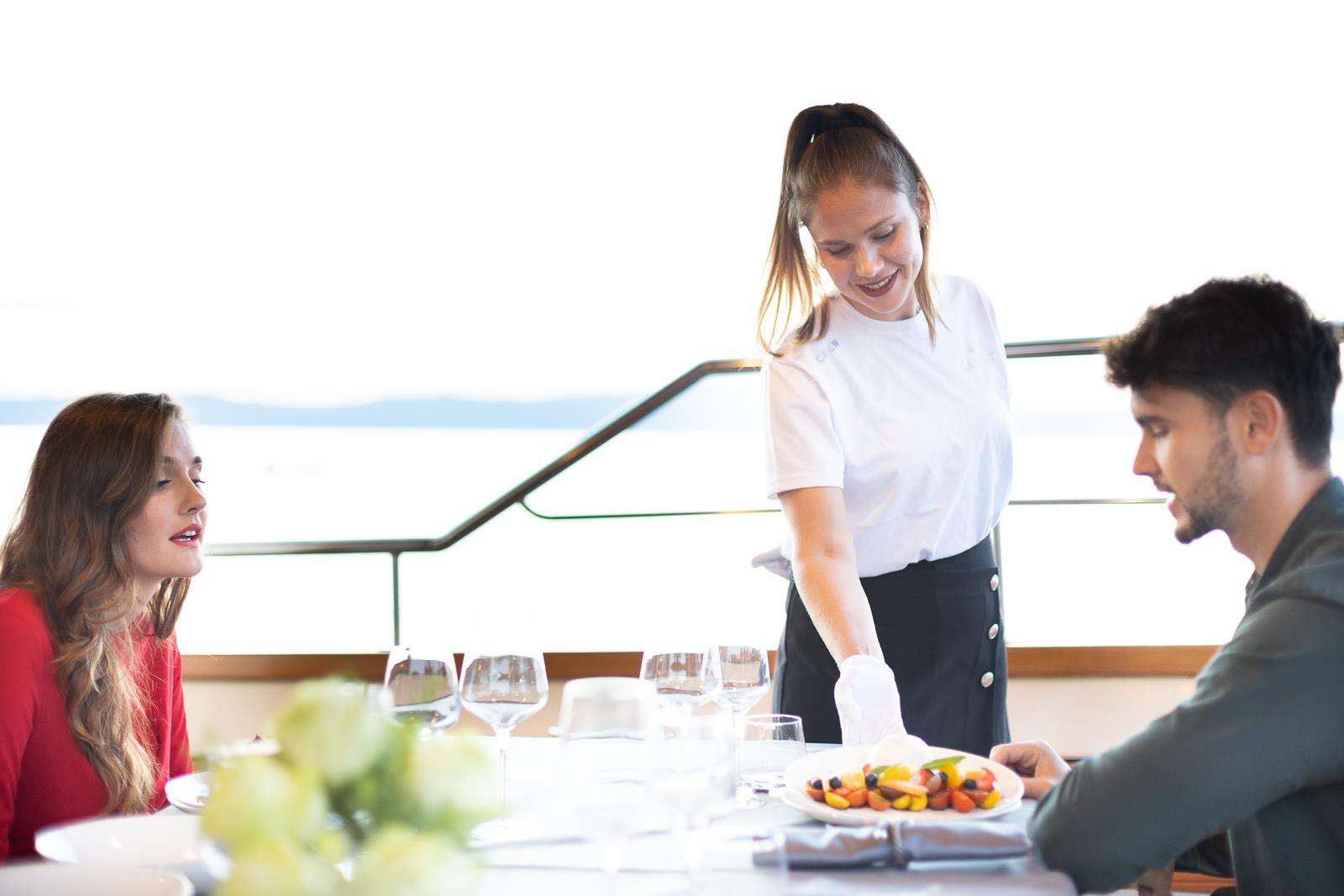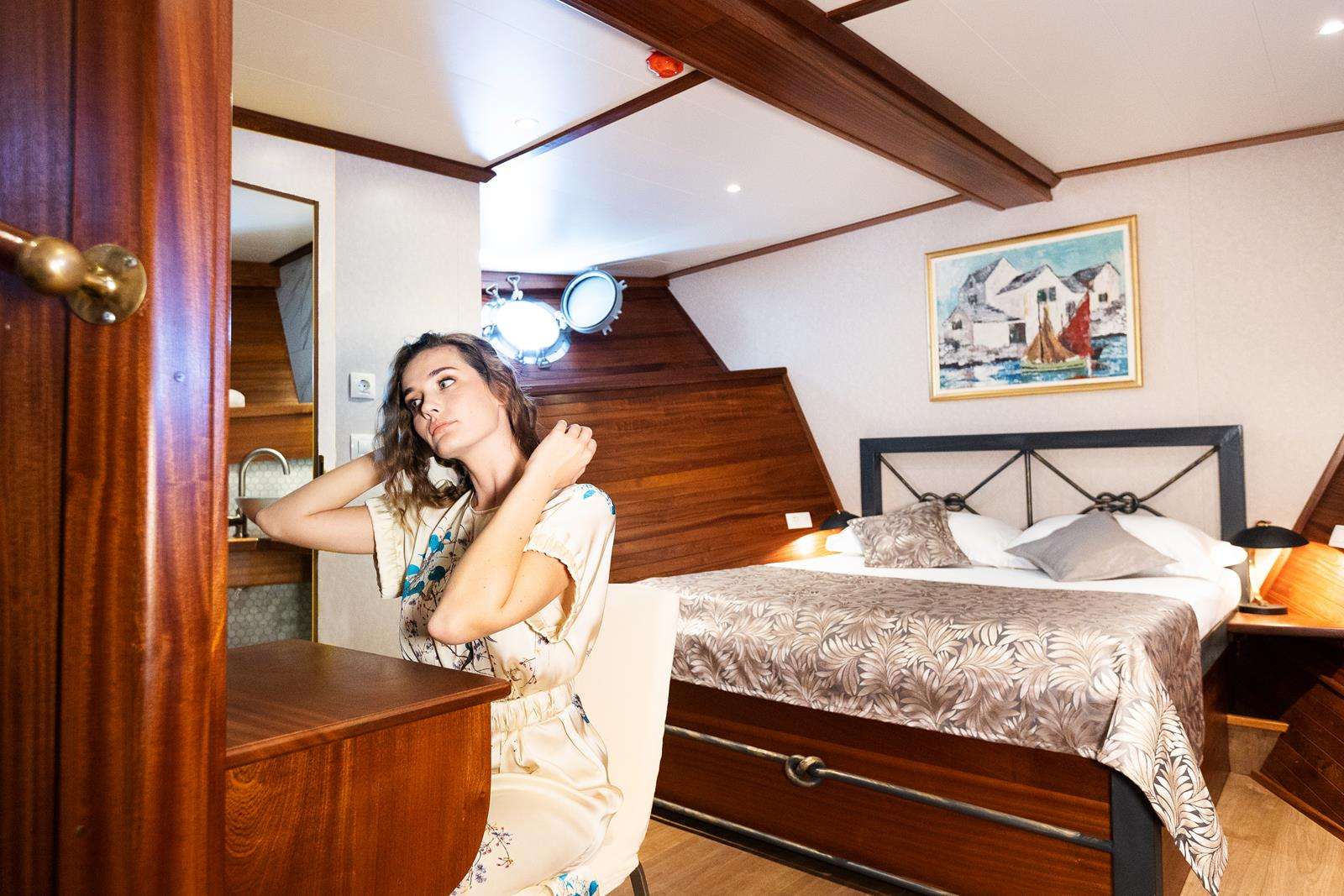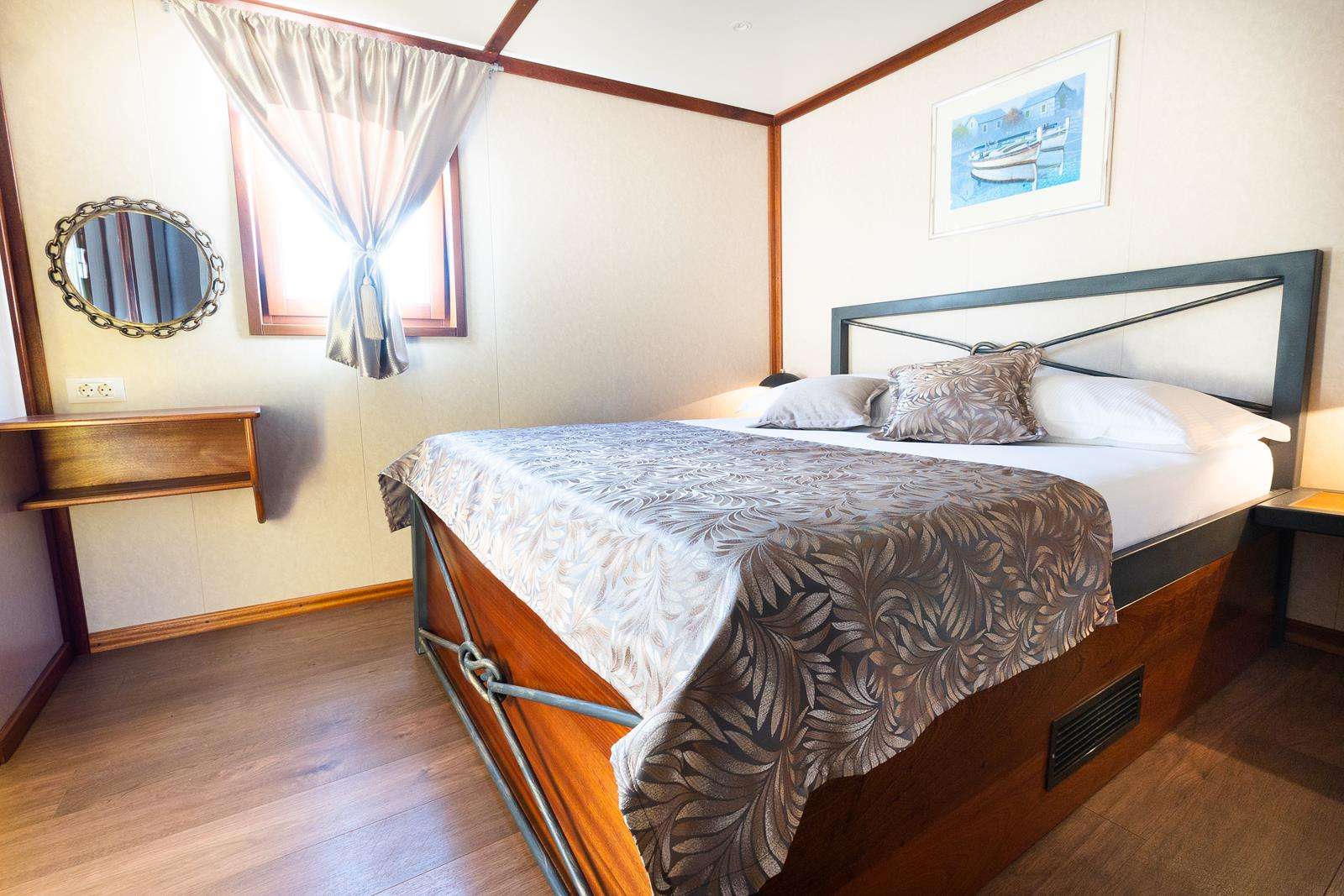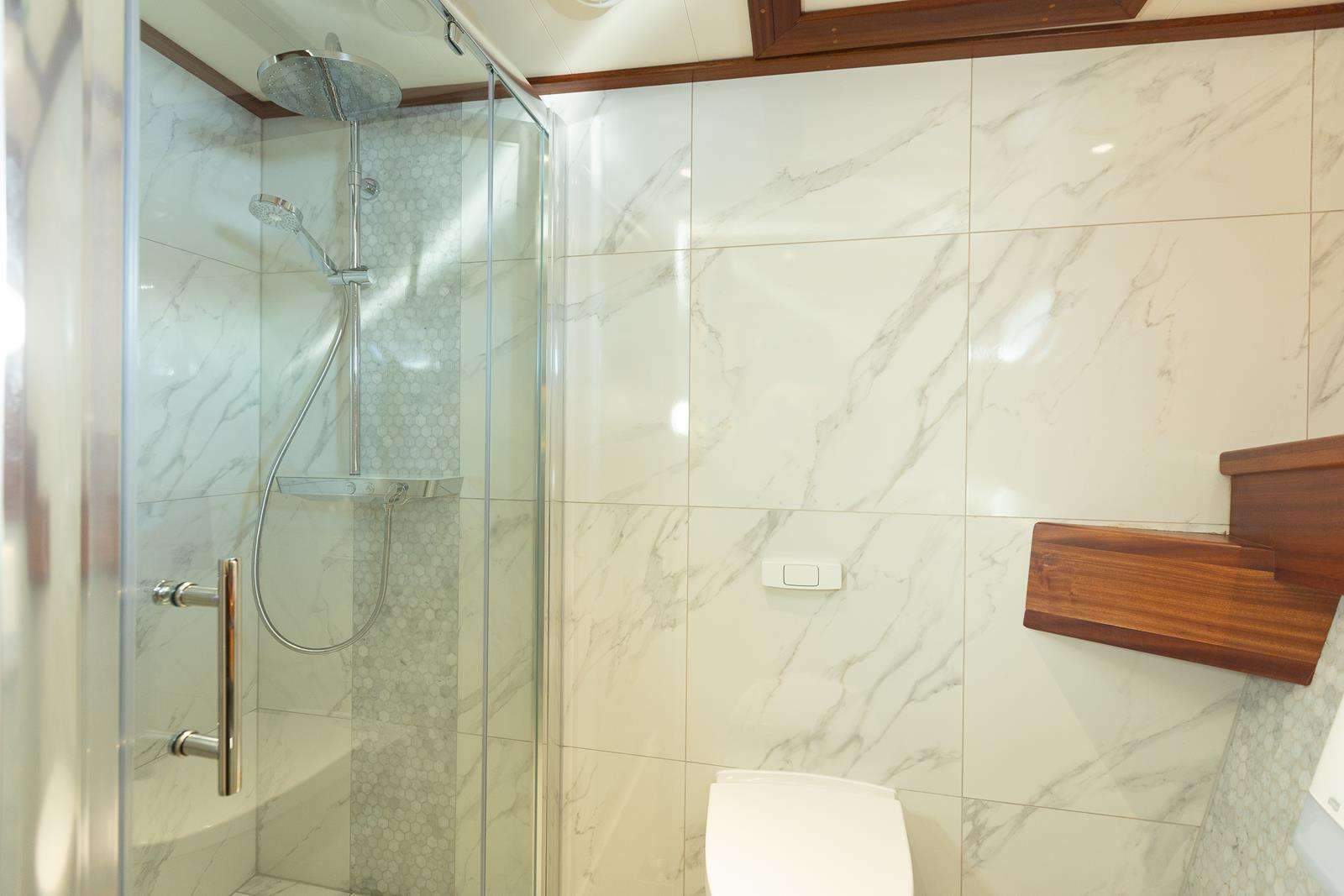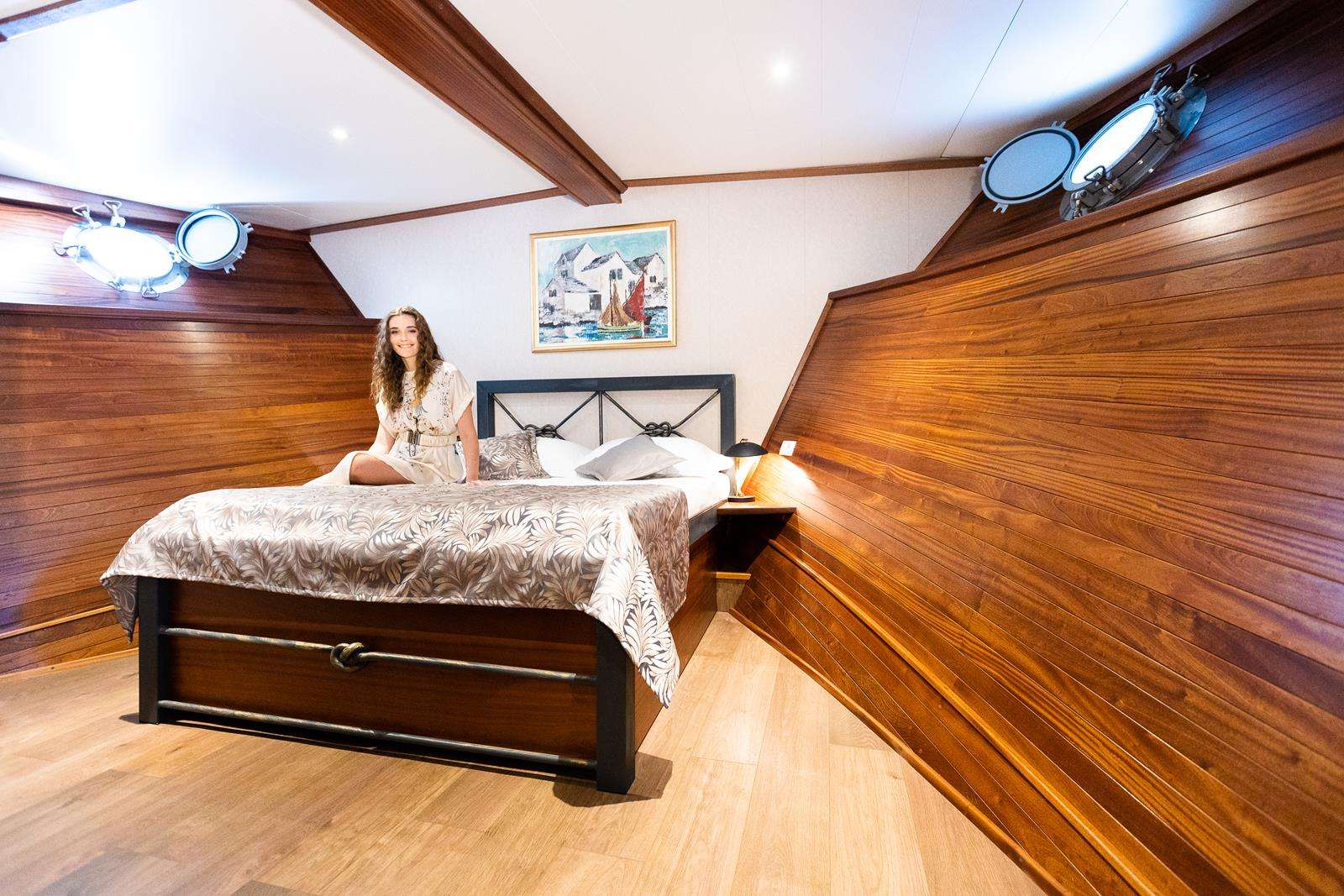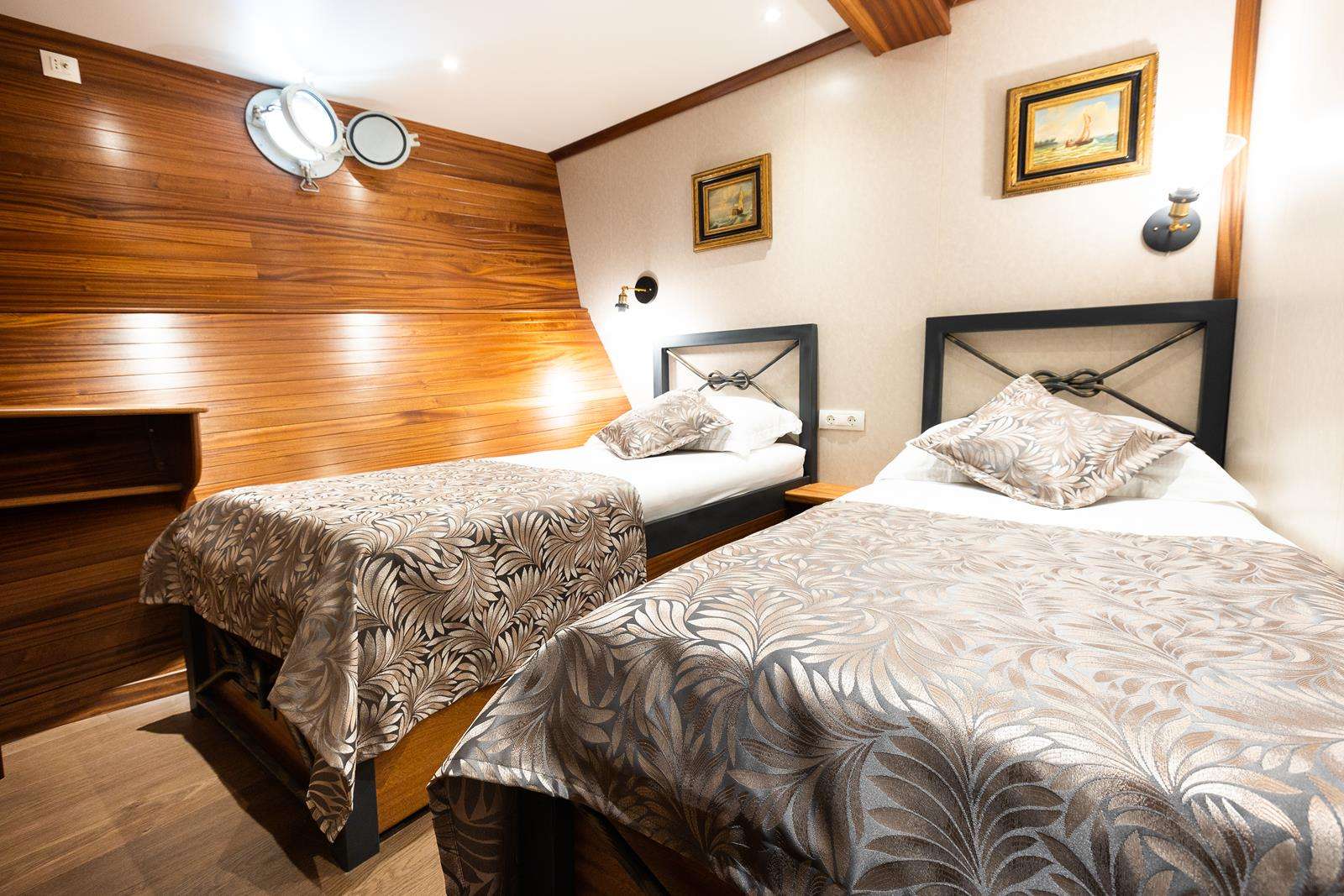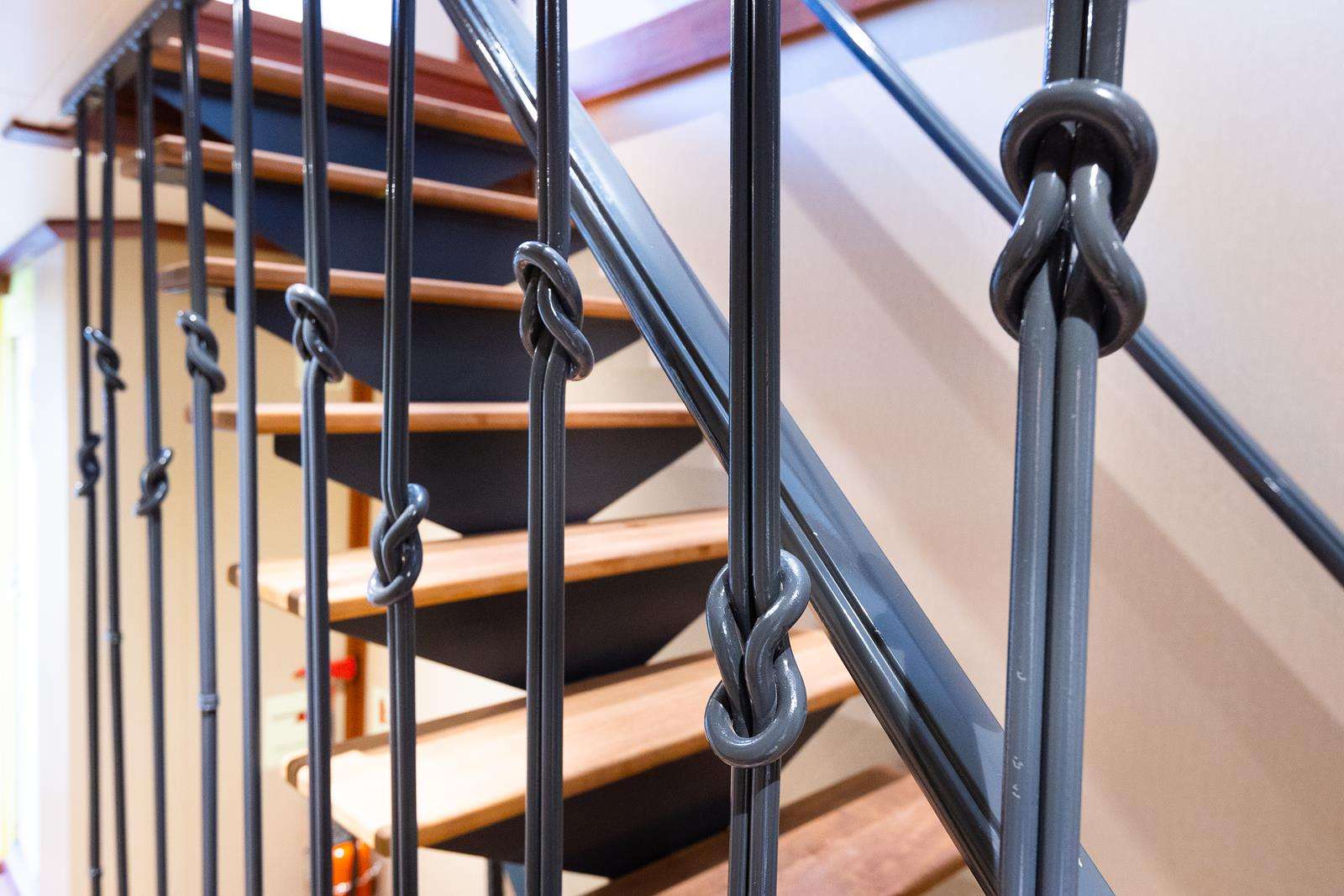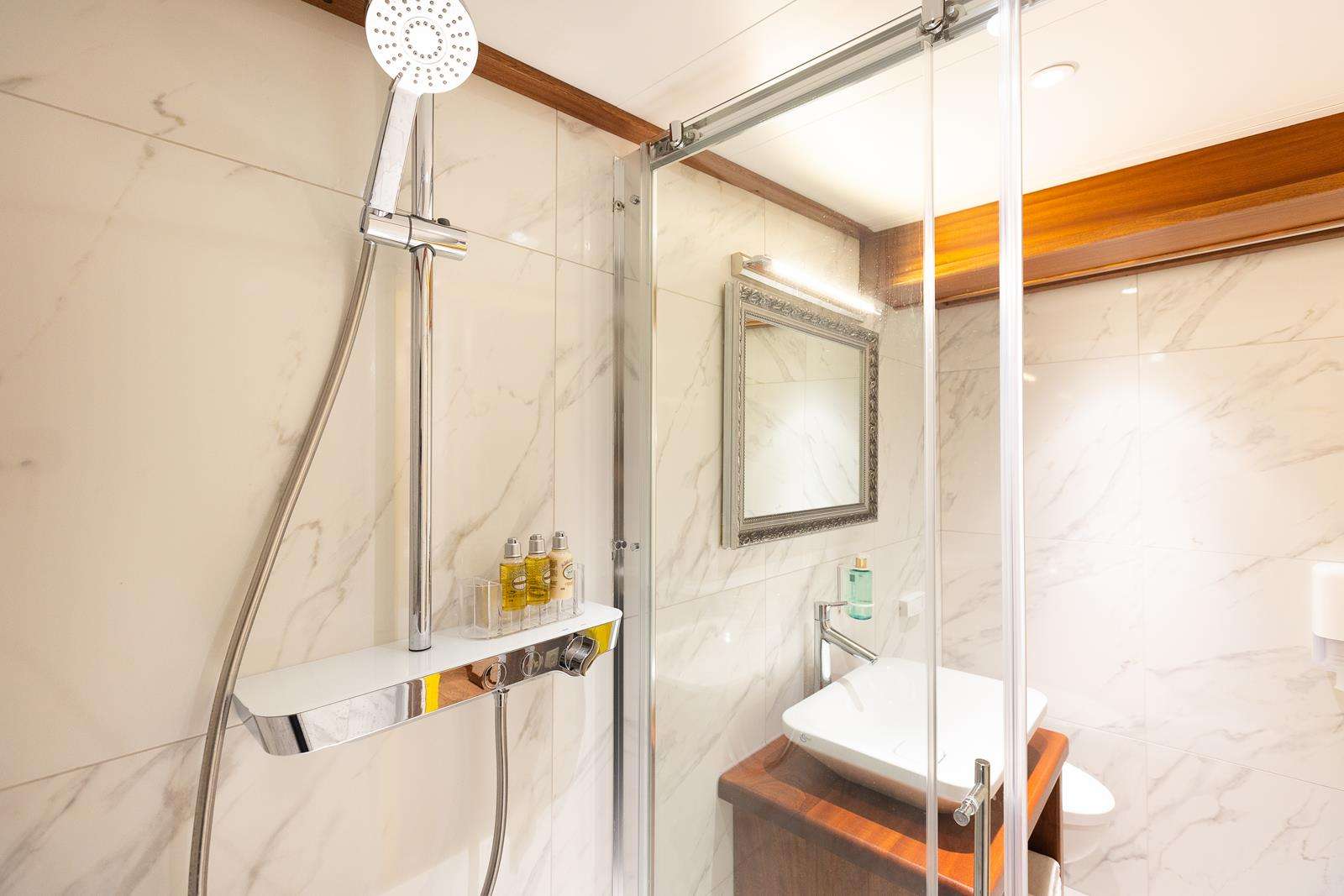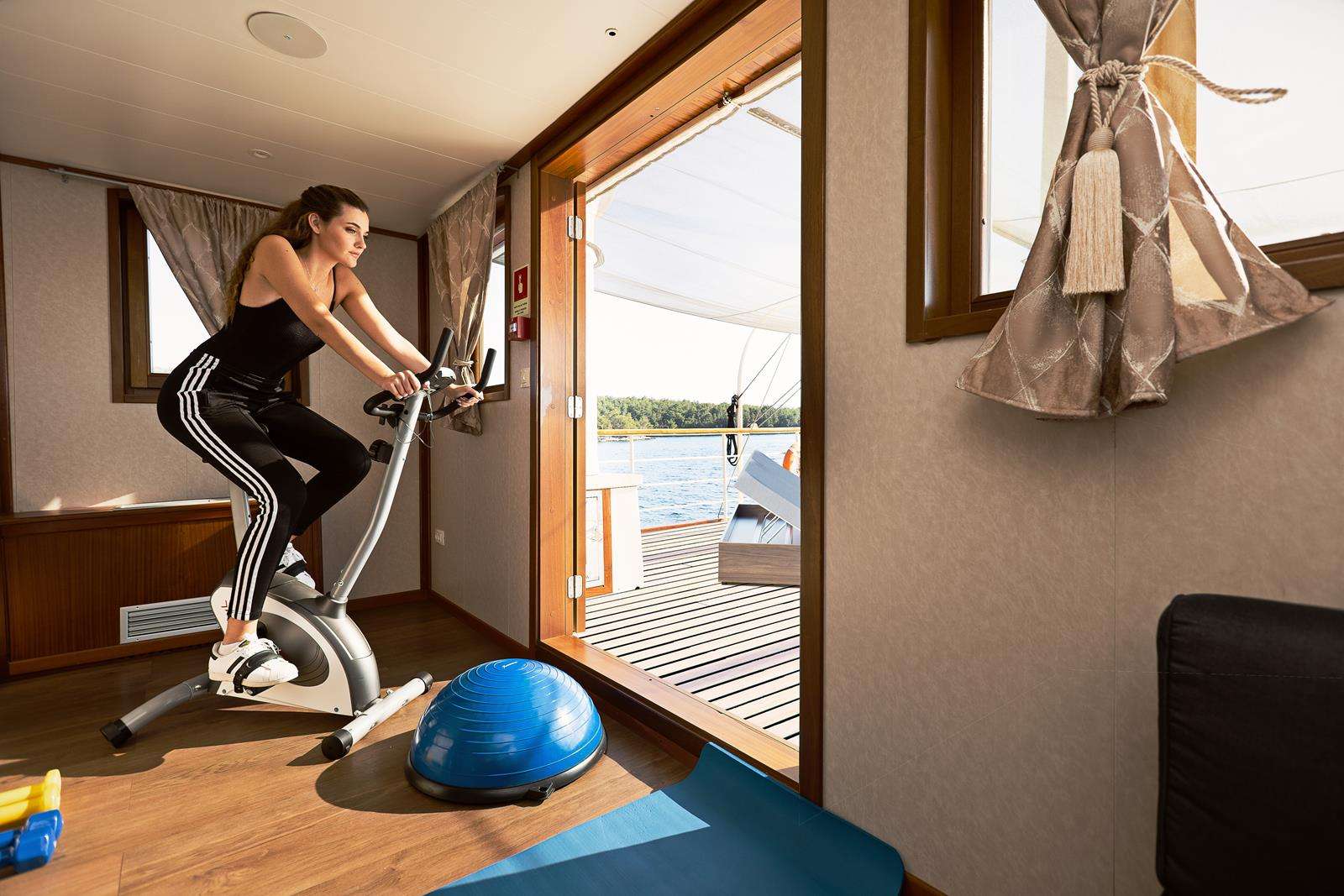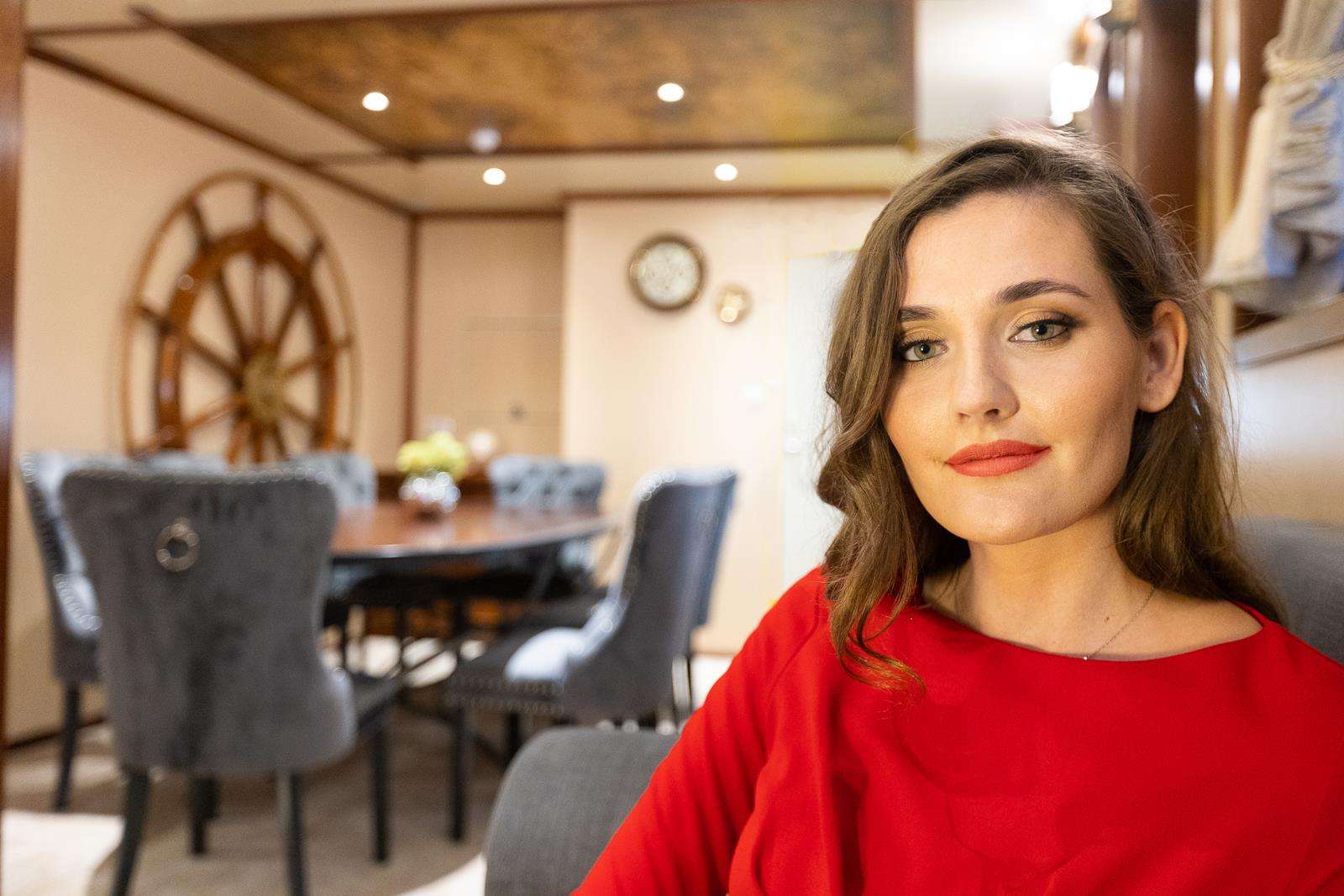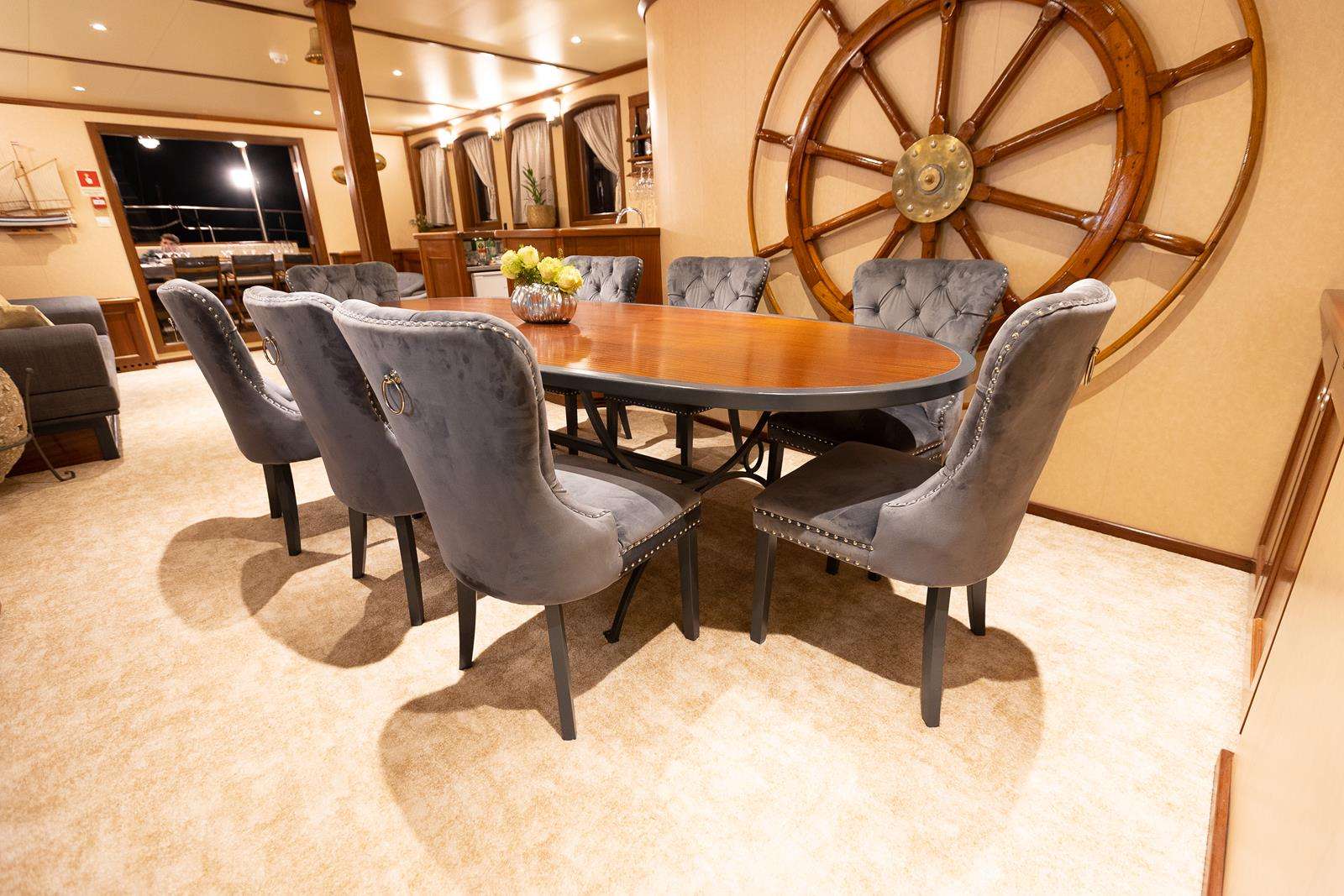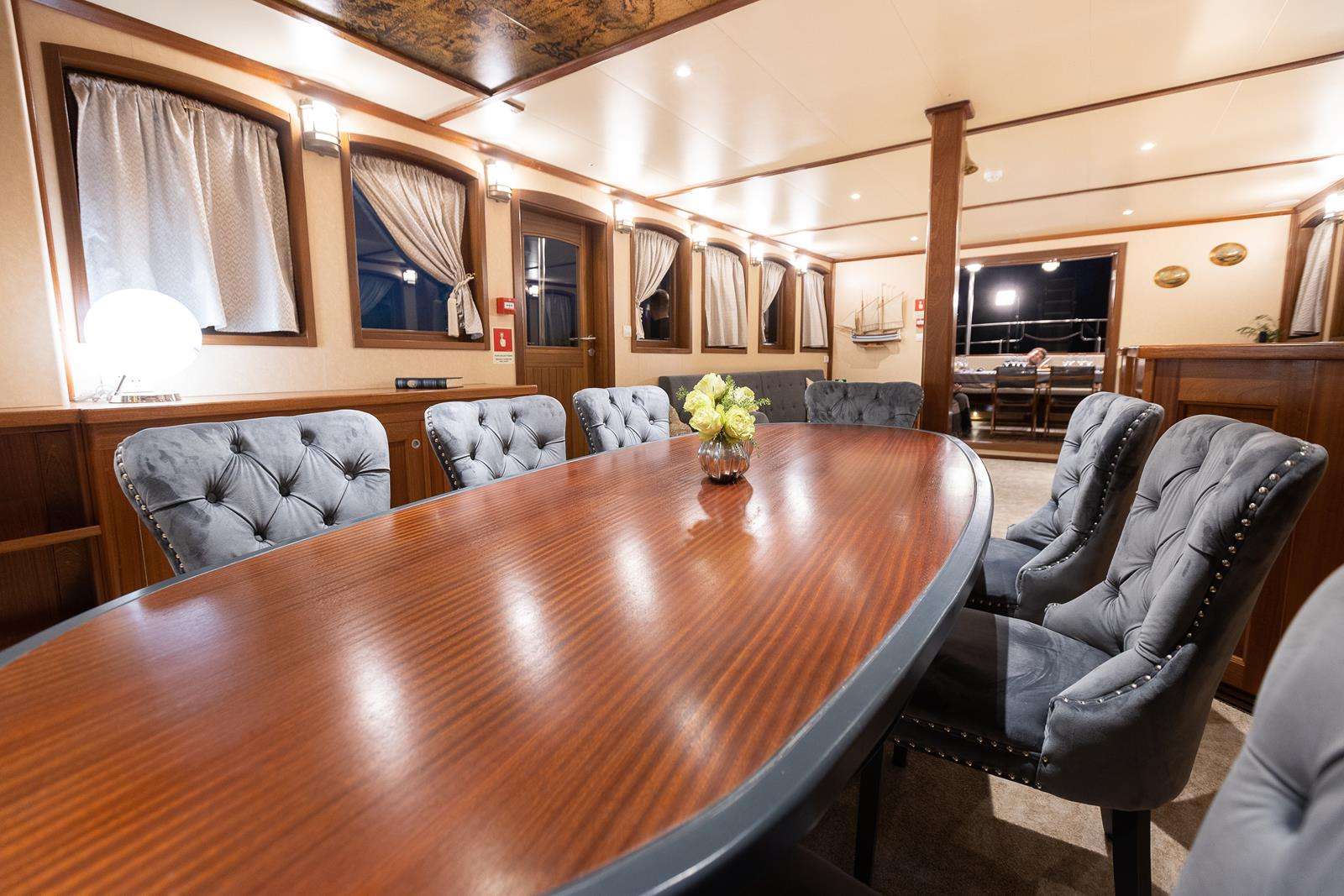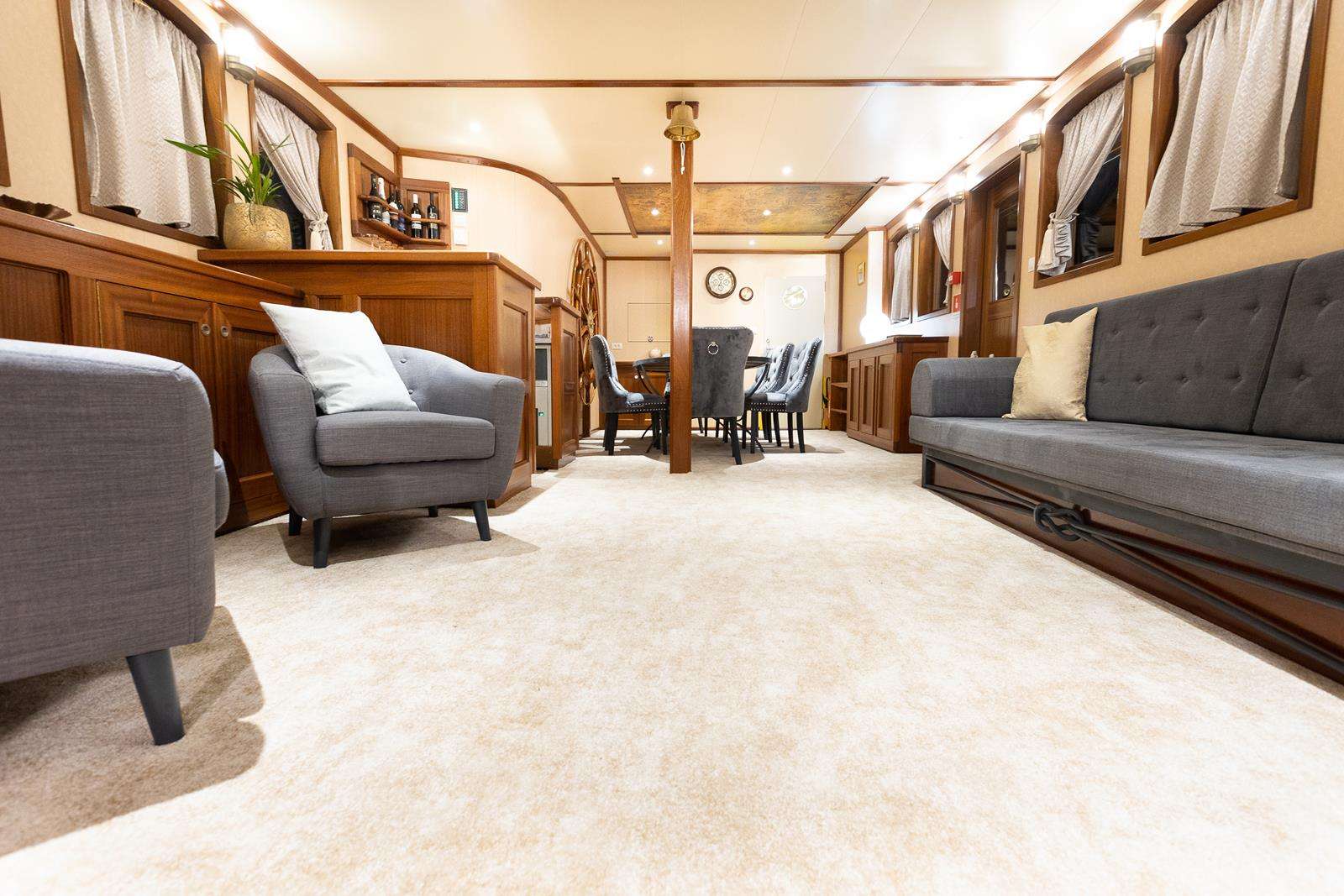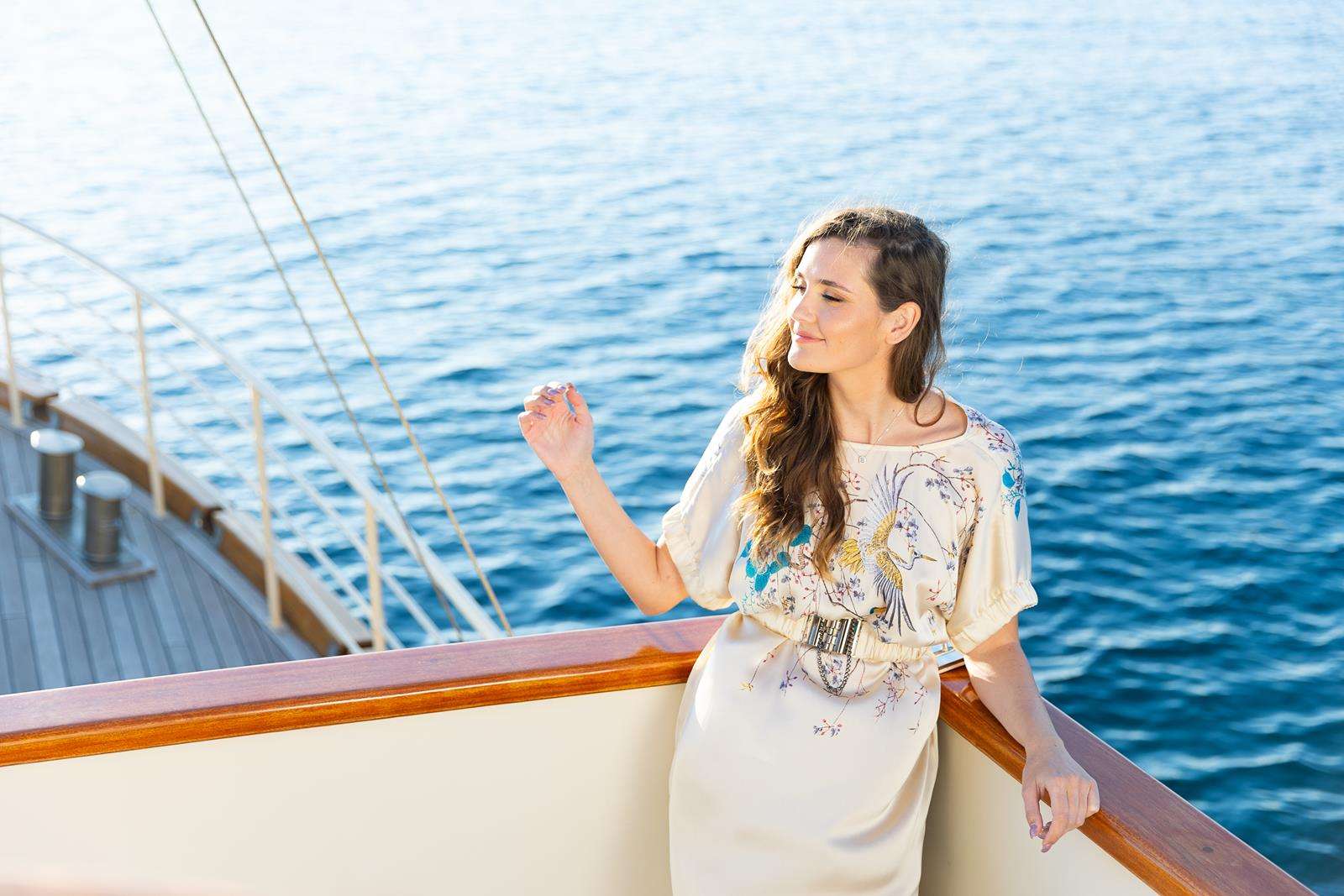 Accommodations
| | |
| --- | --- |
| Sleeps 10 guests in 5 guest stateroom(s). | |
| 1 with King Bed(s) | |
| 3 with Double Bed(s) | |
| 1 with Twin Bed(s) | |
Details
Master cabin: 28 m2, with double bed (190cm x 160cm ). Private bathroom with shower box and home toilet.
Double cabin: 12,5 m2, with double bed (190cm x 160cm). Private bathroom with shower box and home toilet.
Twin Cabin: Cabin 12,5 m2, with two single beds ( 190cm x 80 cm). Private bathroom with shower box and home toilet.
2 x double cabin: 14 m2, with double beds (190cm x 160cm). Private bathroom (with shower box and home type toilet).
Specifications
| | |
| --- | --- |
| Guests | 10 |
| Staterooms | 5 |
| # Of Crew | 5 |
| Length | 101.00 Ft / 31.00 m |
| Beam | 7.3 m |
| Draft | 3.5 m |
| Built - Refit: | 0000 - 2021 |
| Builder | Brodosplit |
| Cruising Speed | 9 |
Watersports
| | |
| --- | --- |
| Dinghy | Yamaha 70 HP |
| Paddle Boards | 2 |
| Single Kayaks | 2 |
| Adult Water-skis | 2 |
| Inflatable, towable tubes | 1 |
| Scuba Diving | Yacht offers Rendezvous Diving only |
Pricing
From: 25,000
To: 33,000

Pricing Details
The above prices include: Accommodation on the yacht, 5 crew members, wages and food for the crew, Croatian VAT, fuel for main engines up to 4 hours cruising per day, unlimited generator and air conditioning use, tender 70 HP, complete linen and towels, yacht insurance, service on board, sojourn taxes, yacht cleaning, WiFi.

FOOD OPTIONS:
Half board (breakfast + lunch): 500 Eur per person per week
Full board (breakfast + lunch + dinner): 650 Eur per person per week
FOOD DISCOUNT FOR CHILDREN:
Children 0-2 years free of charge, Children 2-10 years 50% discount.

DRINKS/BEVERAGES OPTIONS:
Drinks/beverages to be taken at the yacht bar and paid according to consumption.
Drinks and beverages completely supplied by clients - corkage fee: 300 Euros person/week.


PLEASE INQUIRE FOR FURTHER PRICING DETAILS
Crew Profile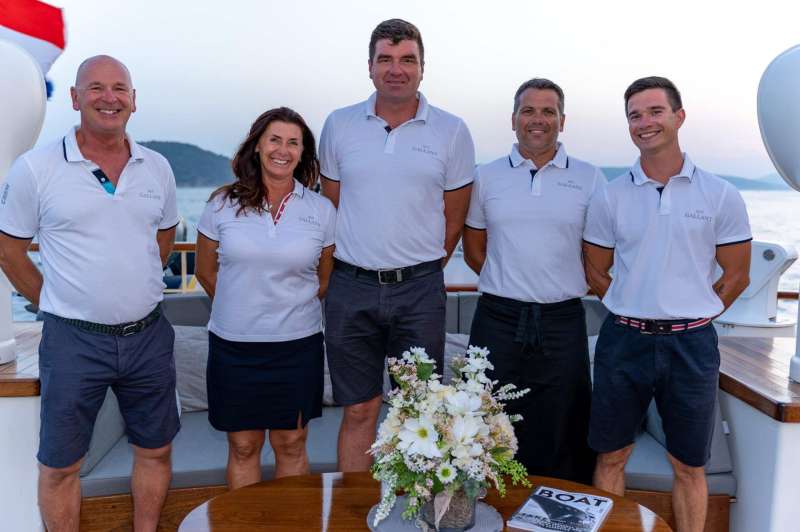 DUJE BAUČIĆ - CAPTAIN
Duje Baučić, captain of the classic yacht GALLANT, was born in 1981. in Split, where he finished high school as a marine machinist.
After high school he was working on cargo ships for a few years, when he was given the opportunity to join Ivan Antišić on his former boat Tajna Mora as a deckhand/machinist. He has proven himself as a good employee, hardworking with a great interest in boats and nautical tourism. Within the next 10 years he patiently gathered experience starting from the lowest rank and clearing the deck, slowly progressed and then finally earned the title captain in coastal navigation.
This hardworking attitude and patience characterize him as a person, and guests love him because he is mild in nature but also very communicative. In his free time, he continues to spend his time in nature. Replacing the sea with mountains, he enjoys hiking and free climbing.
Nature has always been his driving force and that is why he enjoys nautical tourism so much because it allows him to show guests all the beauties of our breath-taking coast.
IVAN ANTIŠIĆ - OWNER/CHIEF OFFICER
Growing up in a family that is one of the founders of nautical tourism in Croatia, Ivan Antišić could not go in any other direction in his life than in the direction of the sea and sailing. For more than 30 years now the sea and the boats have been the center of his universe. He was working as the skipper on large sailing yachts, technical director of a yacht company, fishermen and the owner of the fishing boat so he got to know the sea and nautical tourism from all perspectives.
This gave him the experience needed to step into This gave him the experience to step into marine tourism independently. With fresh ideas and gained experience, he built two new ships and reconstructed one from the ground up, always bringing innovations to Croatian nautical tourism, proving himself to be an excellent host. He did the same thing with his new project – classic motor yacht Gallant.
He wanted to bring life back into a wooden ship and give him new meaning and purpose. Starting only from the hull he built an almost new ship with one and only goal to provide guests with a new level of luxury. And with more than 30 years of experience in hospitality industry he was just the right person to do that.
In the meantime, he decided to gradually leave everything in the hands of young forces, trying to slowly train them and pass on to them the experience he had accumulated over the years. Therefore, now on Gallant he is Duje's right hand. Ivan's hobbies are cooking and oenology so he enjoys he can show his guests Croatia from this perspective.
LAZAR KISIN - DECKHAND
Lazar, born in Bosnia and Herzegovina on September 20, 1996, after graduating from Maritime High School in Montenegro, embarks on a grand adventure of creating a maritime career. His work experience includes working on motor boats and gulets. In his desire to further develop, advance, and sharpen his skills in marine engineering, he acquired additional certifications.
As a member of the Gallant team, he is highly motivated and always works to his full potential by safety and quality guidelines. Colleagues describe him as a kind, friendly and hard worker. He speaks excellent English and German, and he spends his free time playing sports when he is not on the ship or in an additional seminar.
JASMINKA PINJUŠIĆ - HOSTESS
As a hostess, Jasminka has been a member of the Gallant crew for five years. During that time, she acquired an optimistic and cheerful nature that makes her guests feel welcome daily. A hardworking team player who is always ready to help any colleague at hand.
Her love for the sea was evident from an early age.
She was born on April 10, 1970, in Split, and after finishing high school, she became a maritime agent. She also worked on various ships until she joined Gallant, where you can see she is doing a job that suits her perfectly! Her hobbies are being in nature and exploring new places. And as for foreign languages English is the best choice, but he is also fluent in Spanish! And now she decided to learn German and Italian as well
DRAGAN DAVIDOVSKI - CHEF
Dragan, born on September 4, 1980, comes from Macedonia, where he attended culinary school. His passion for cooking has taken him worldwide, cooking for fine dining restaurants, hotels, and yachts.
Over the years, living in England, France, Austria, Germany, Kuwait, Nigeria, and Dubai, he worked his way up and developed his skills in gourmet cooking. With determination and passion, Dragan gradually became an expert in international and domestic cuisine and is always ready to create contemporary and challenging dishes.
It is outstanding in every way; it always aims to please and goes beyond that so that Gallant guests have the most pleasant culinary experience while on board.
Additional Information
A new addition to our fleet, classic motor yacht Gallant tells a great story of tradition and a lifelong connection with the sea. Ivan Antišić, enthusiast and owner of the yacht Gallant, has carried out a unique project starting from an idea that he had developed over the years. Combining tradition and wooden shipbuilding with the requirements of the luxury market, he created a unique product that combines tradition with modern trends in interior and yacht industry. Motor boat Gallant is today completely renovated and luxuriously equipped to accommodate 10 passengers in 5 spacious cabins with a main goal to provide clients high class living on the sea. With many years of experience in the luxury yachting industry, the owner will make sure to provide you with top service. For accommodation and service to the gastronomy, the crew on Gallant is trained to give you high level experience and introduce you with all the beauties of Adriatic. flows into a spacious salon, which combines modern industrial decoration with carefully chosen classic details. Many details are handmade which gives them a special charm. Cabins and toilets are really spacious, all air conditioned, with plenty of space for luggage and personal belongings. On the sun deck there is a lot of space for you to relax and sunbathe and also a gym with multiple gym equipment (spinning bike, stepper, dumbbells, mat and more). Individual private training can also be organized. This "gentlemans yacht" is designed according to all safety standards for passenger ships in the ship register class and provides you calm and relaxing sailing. During the refit in 2020 special attention was given to making the cabins super silent with thick sound proof walls, enabling complete privacy and comfort. Therefore, there are all the prerequisites to spend a perfect vacation on board. You just need to come and enjoy it!
Destinations