Gallery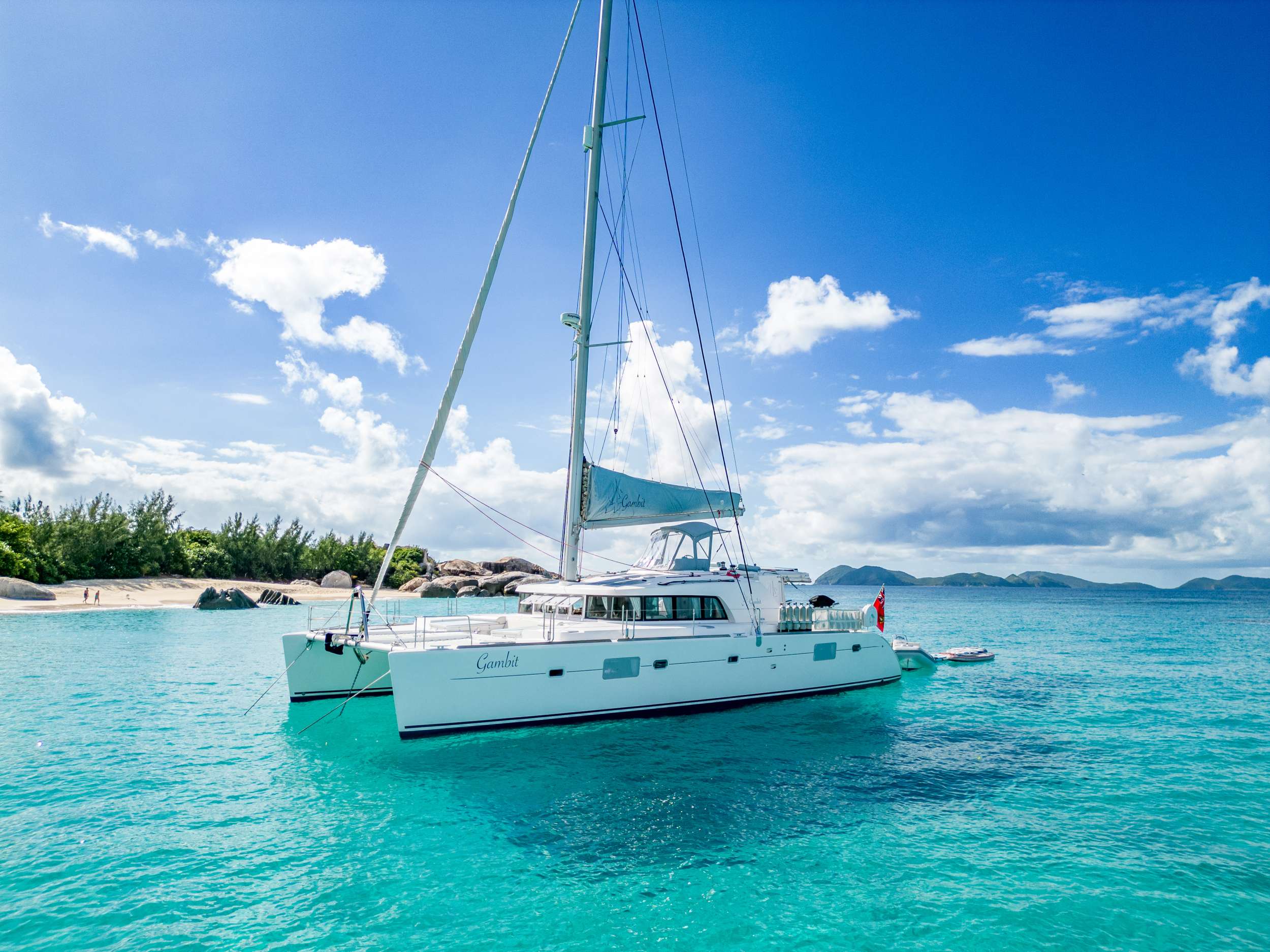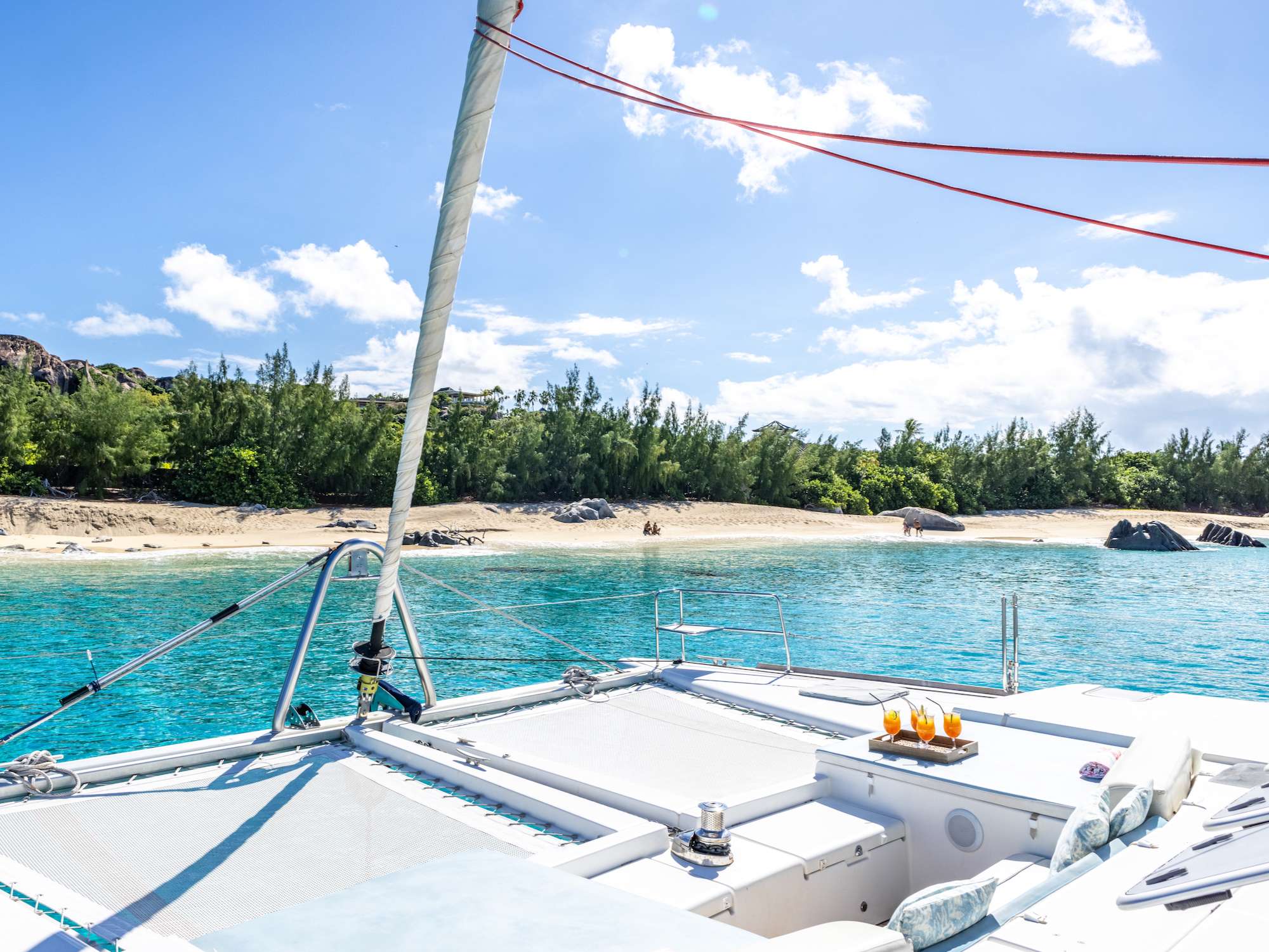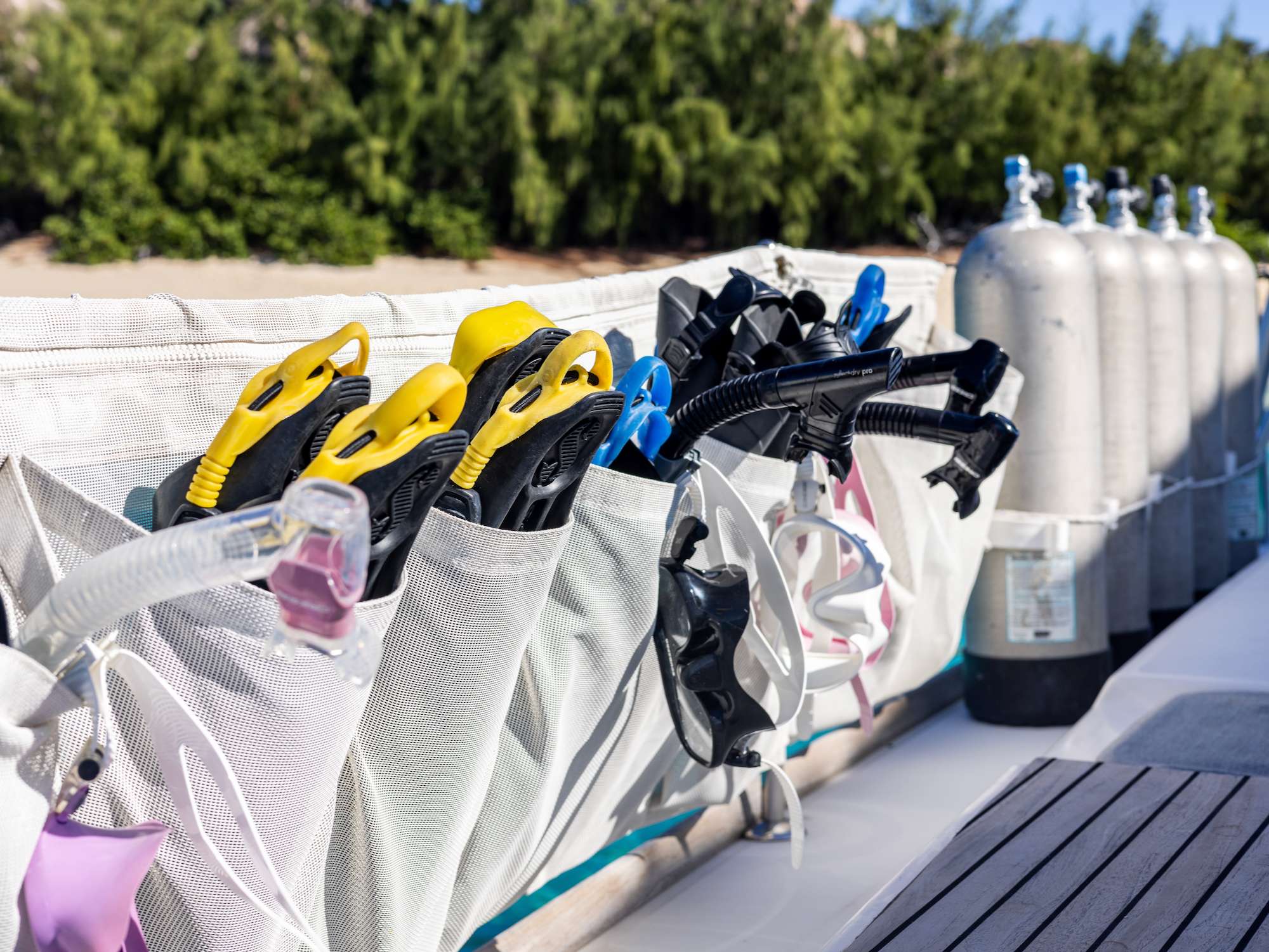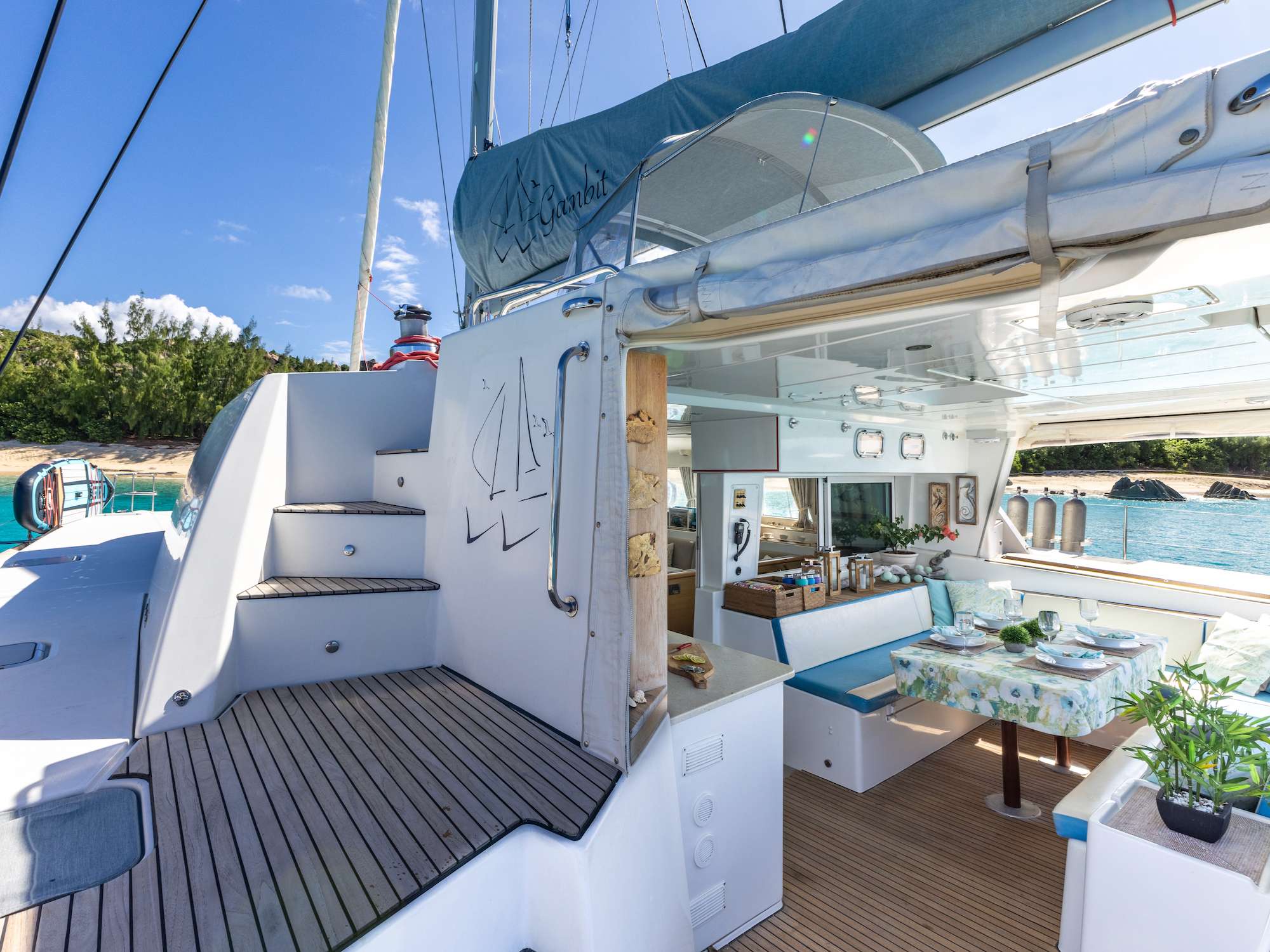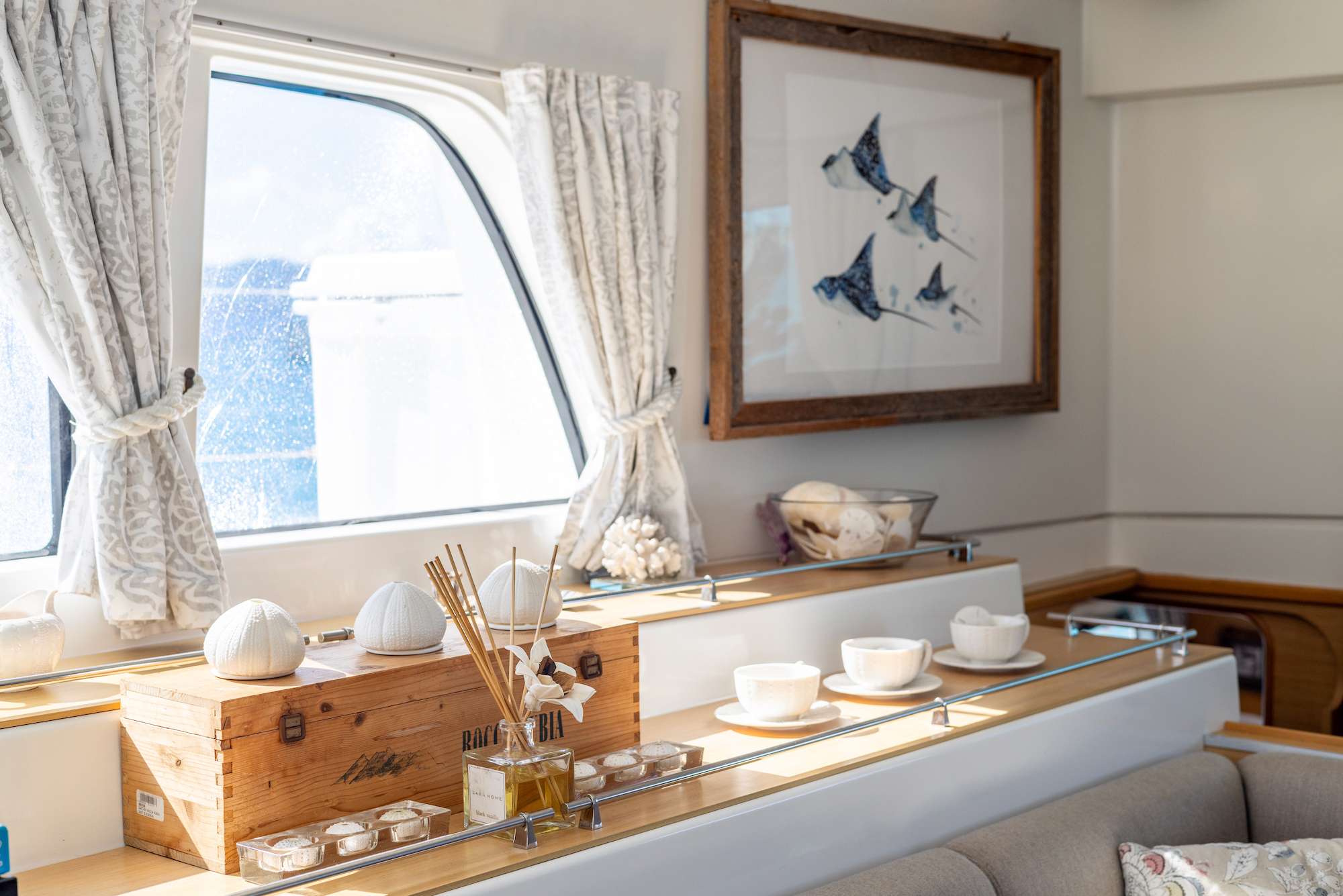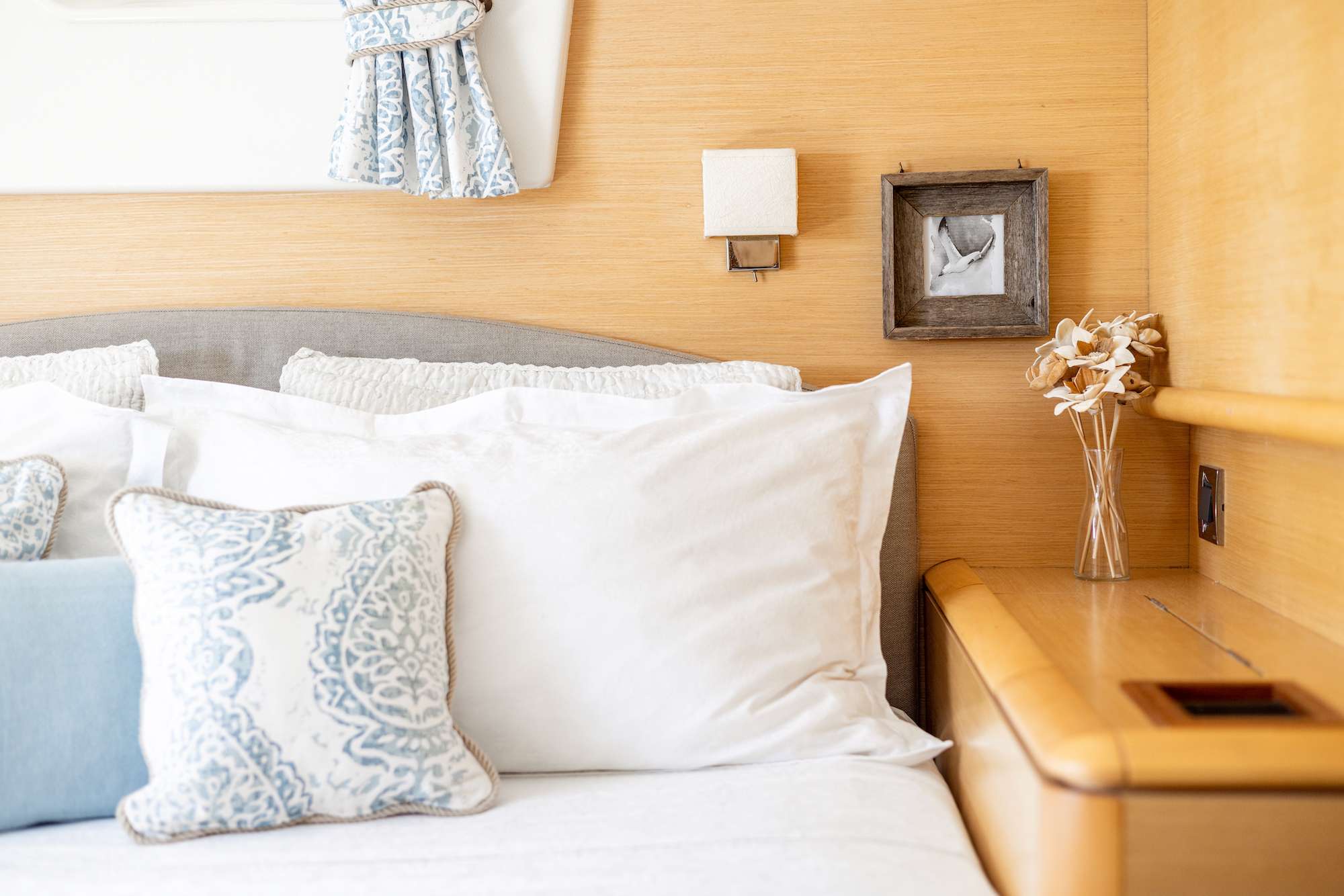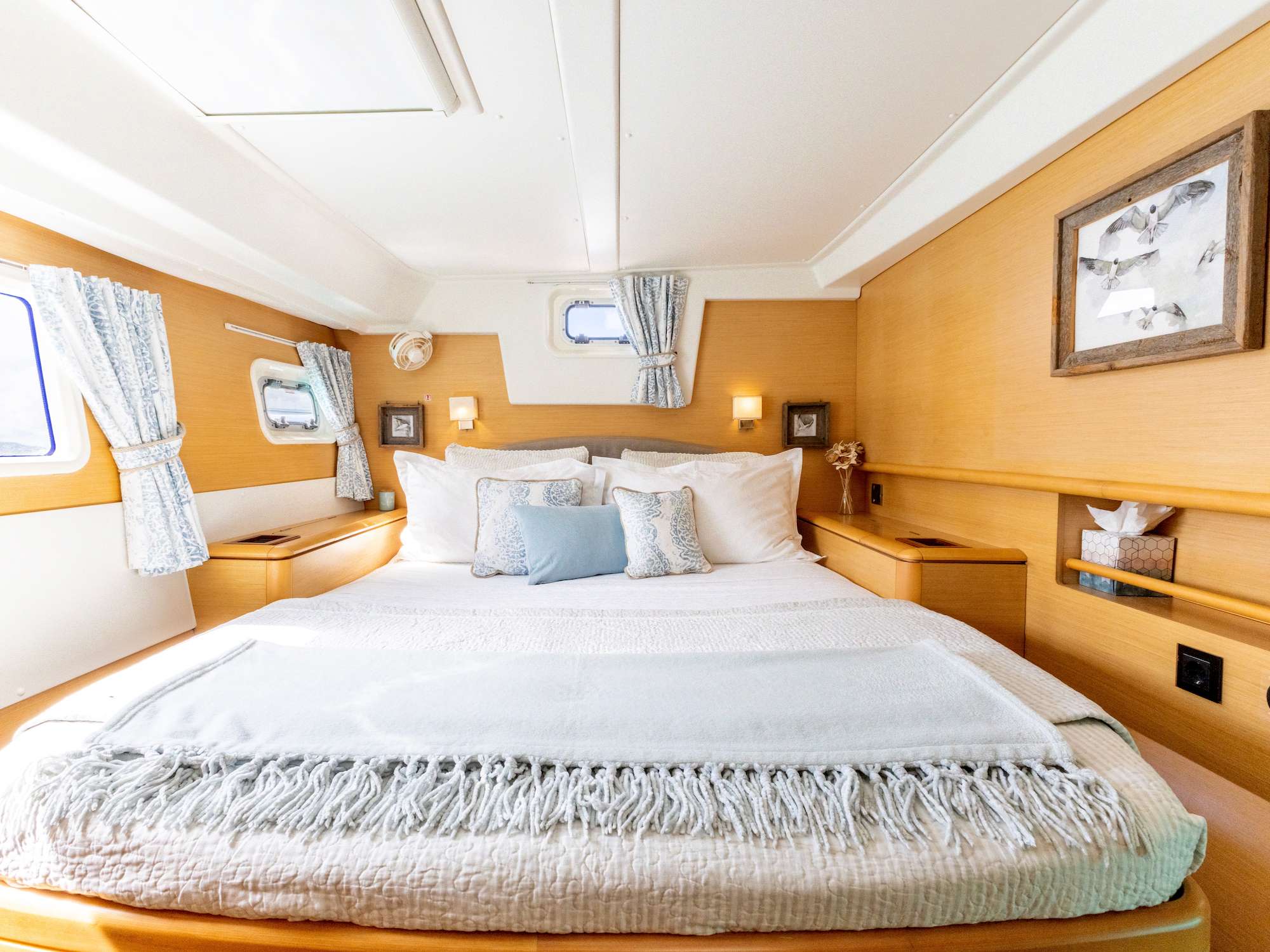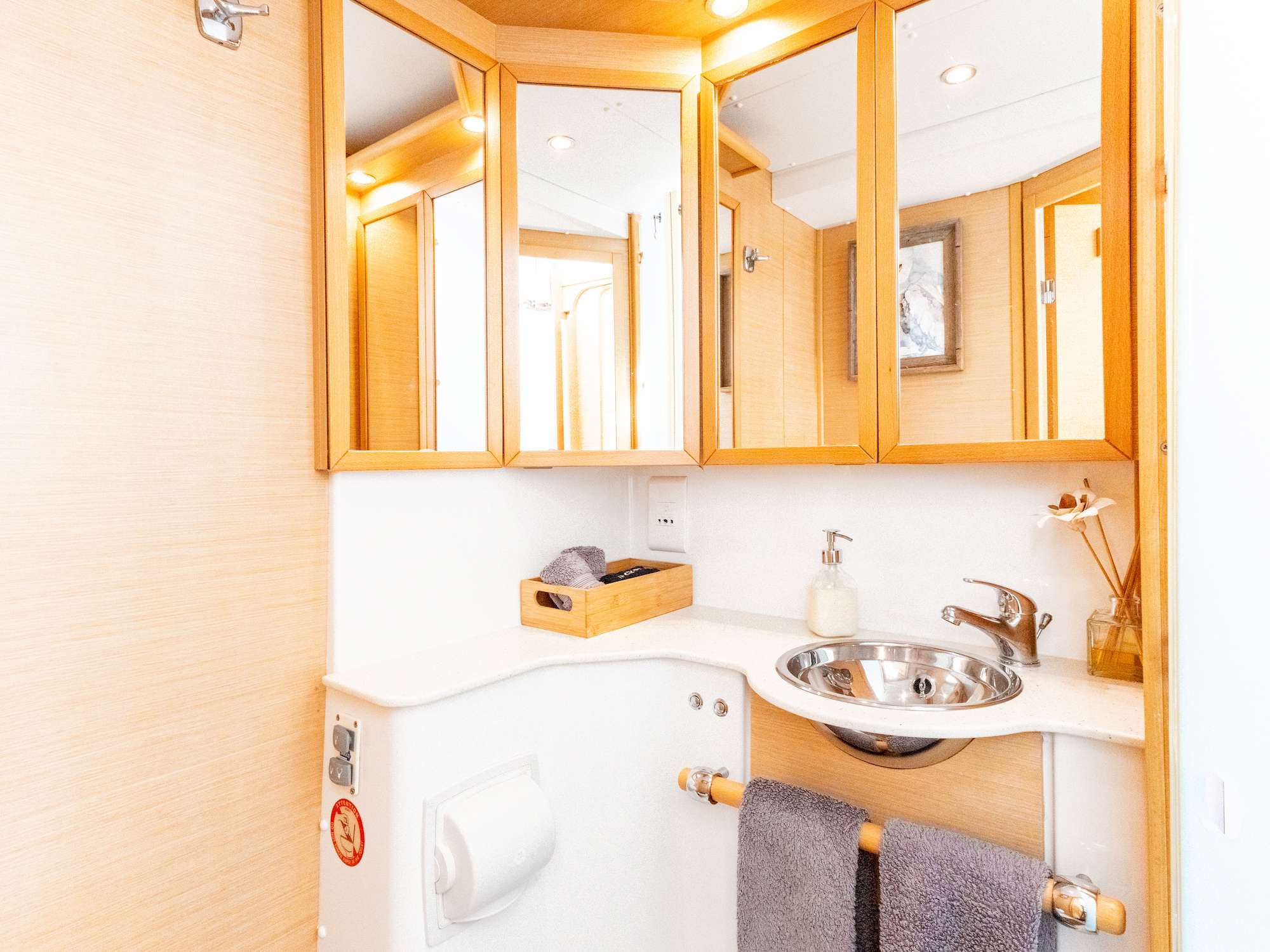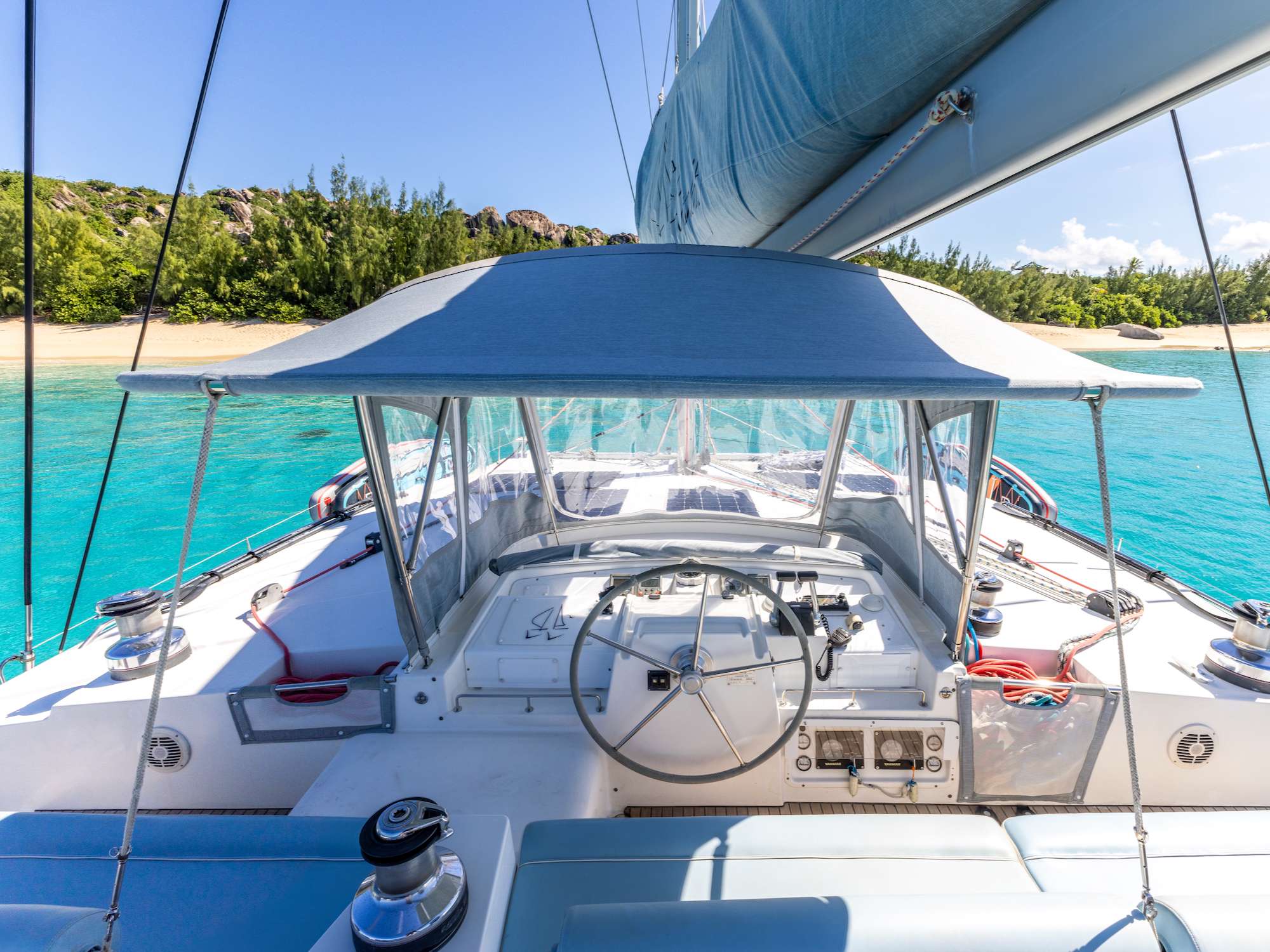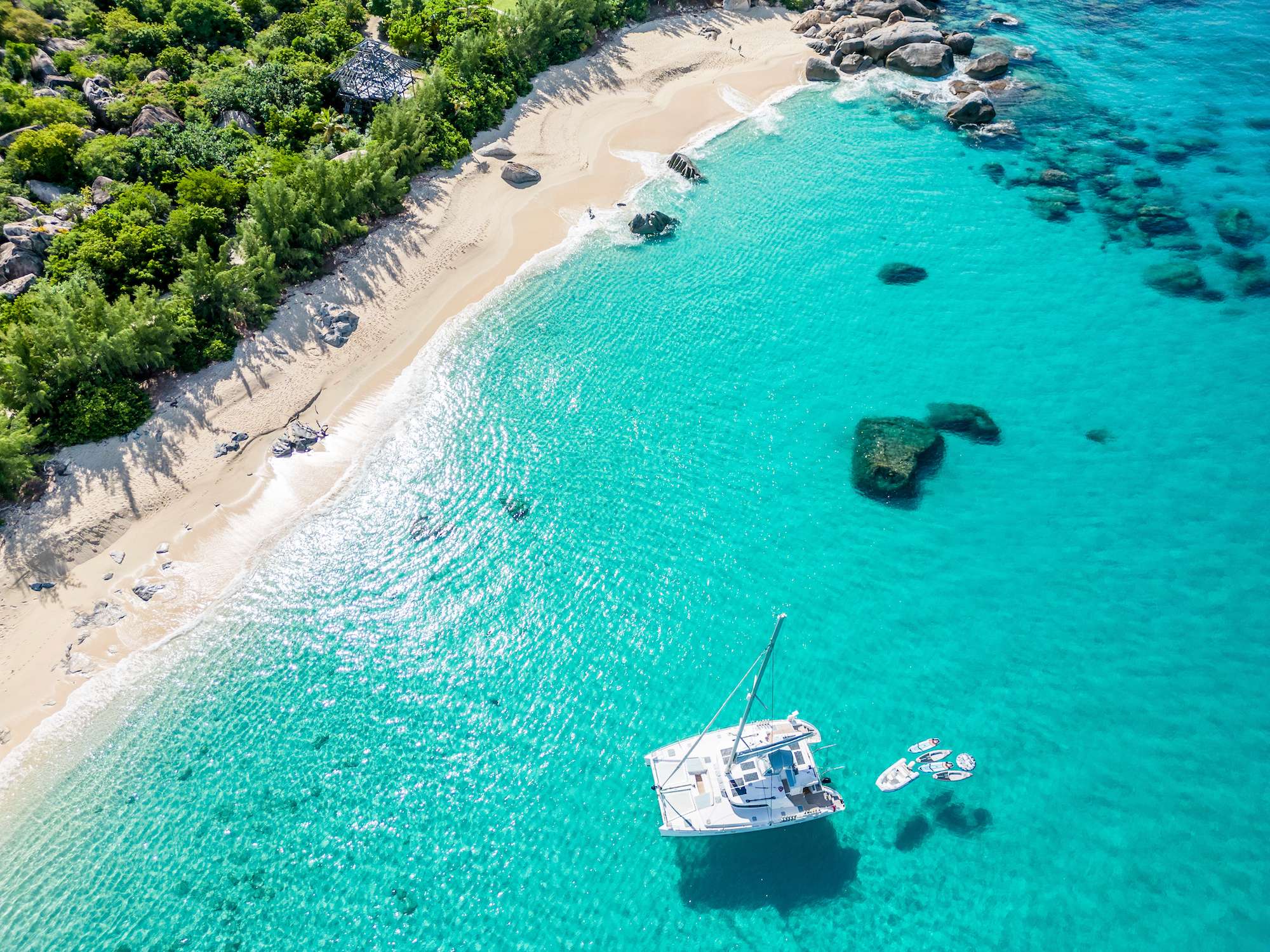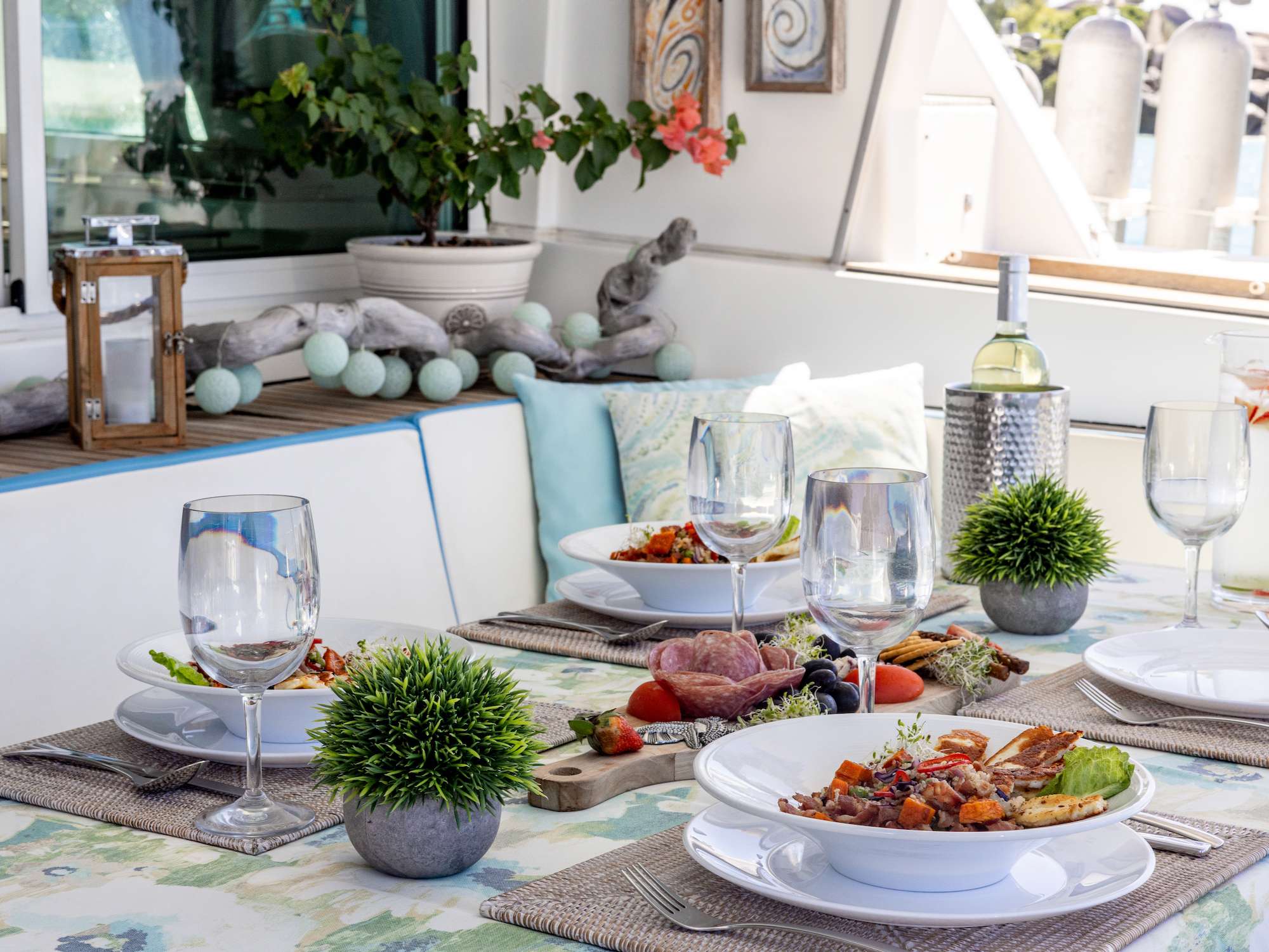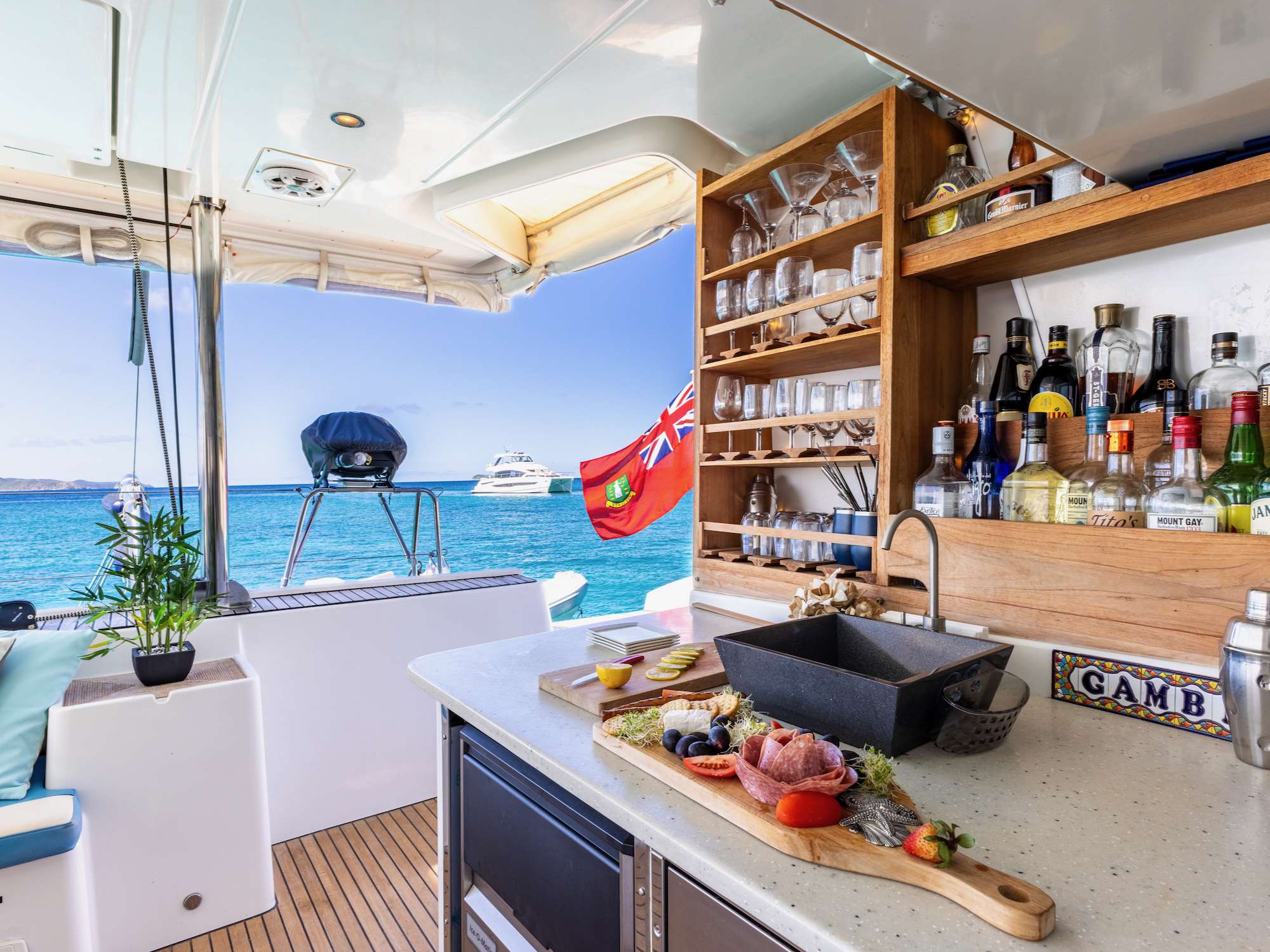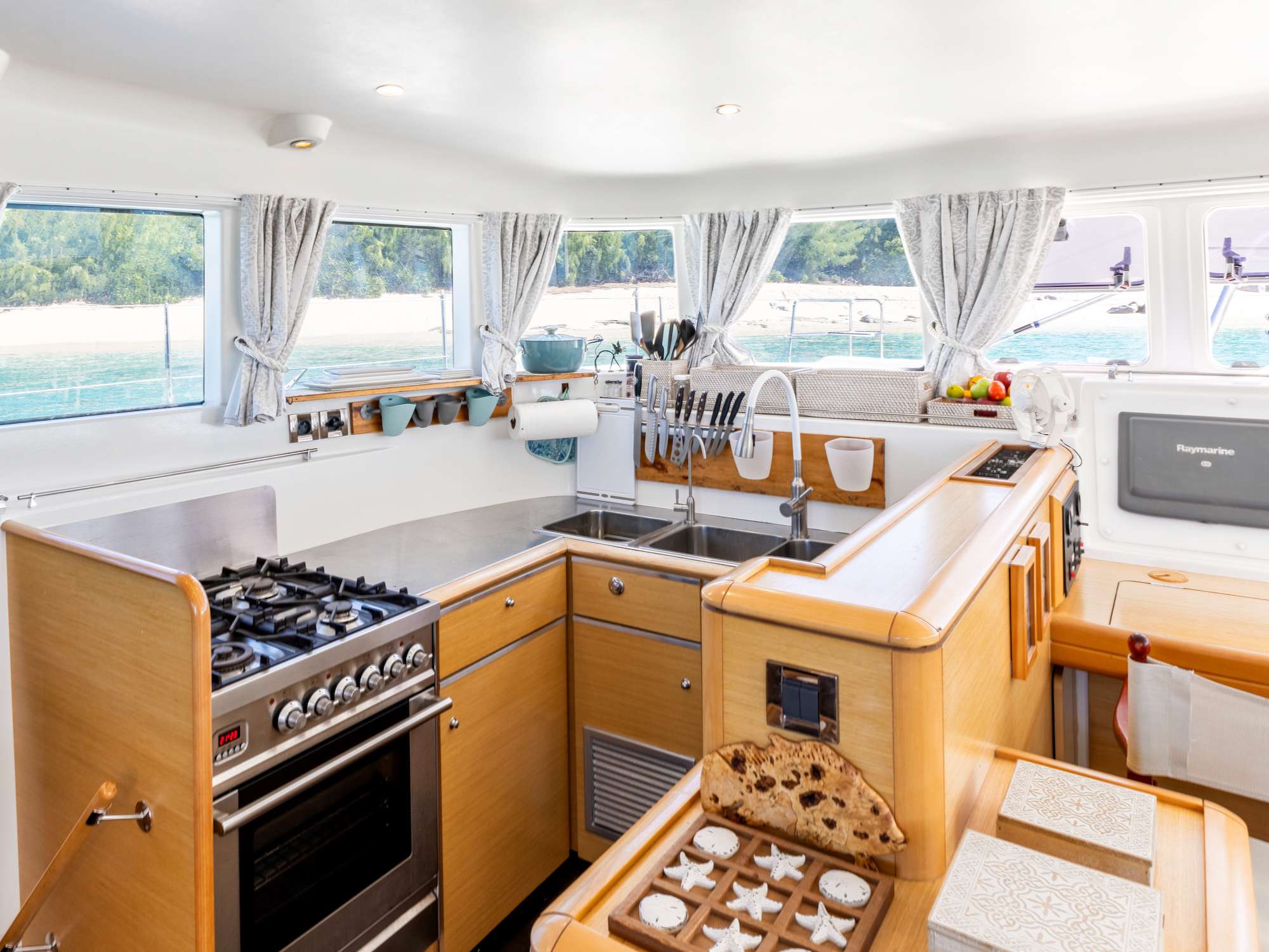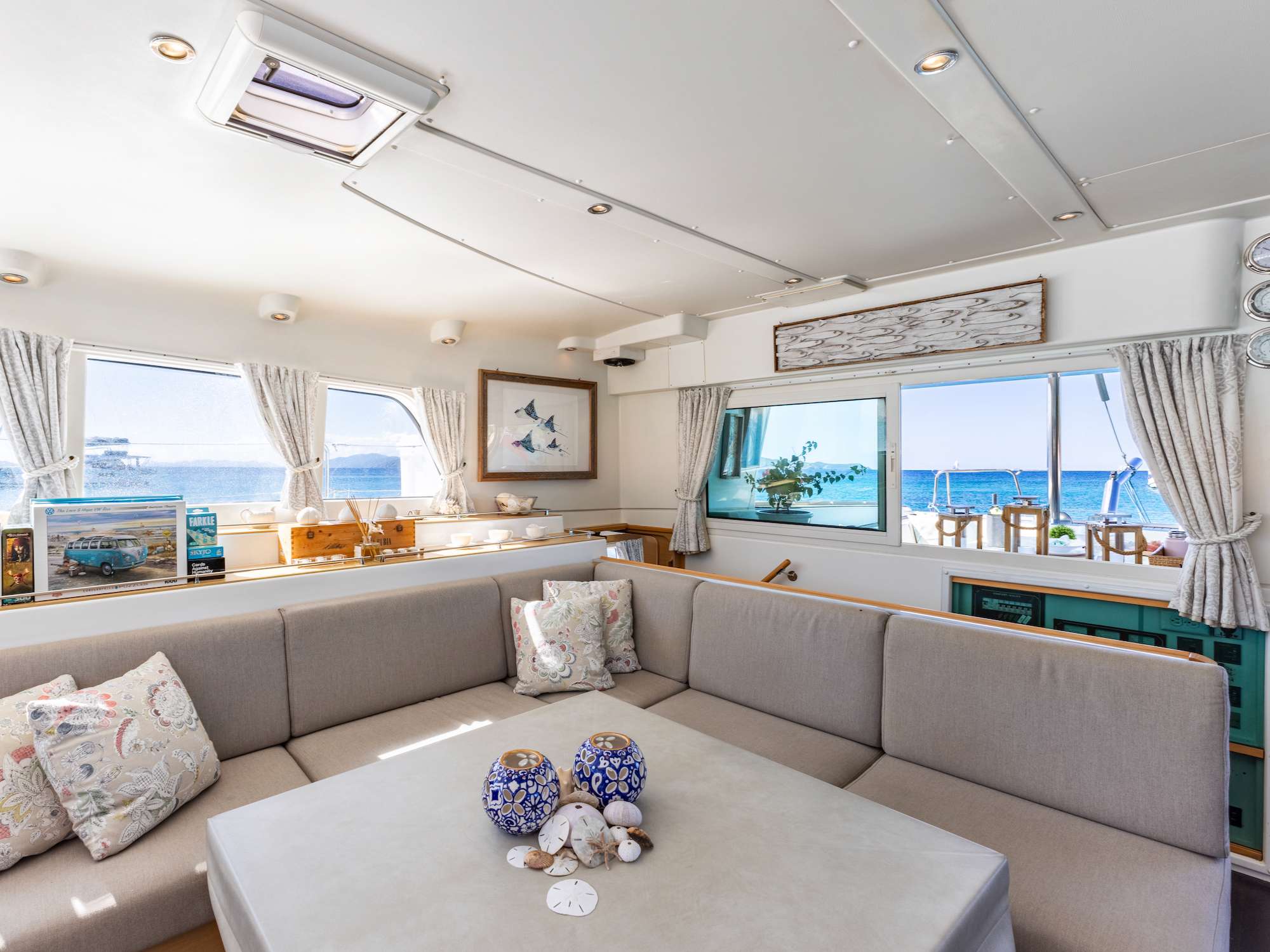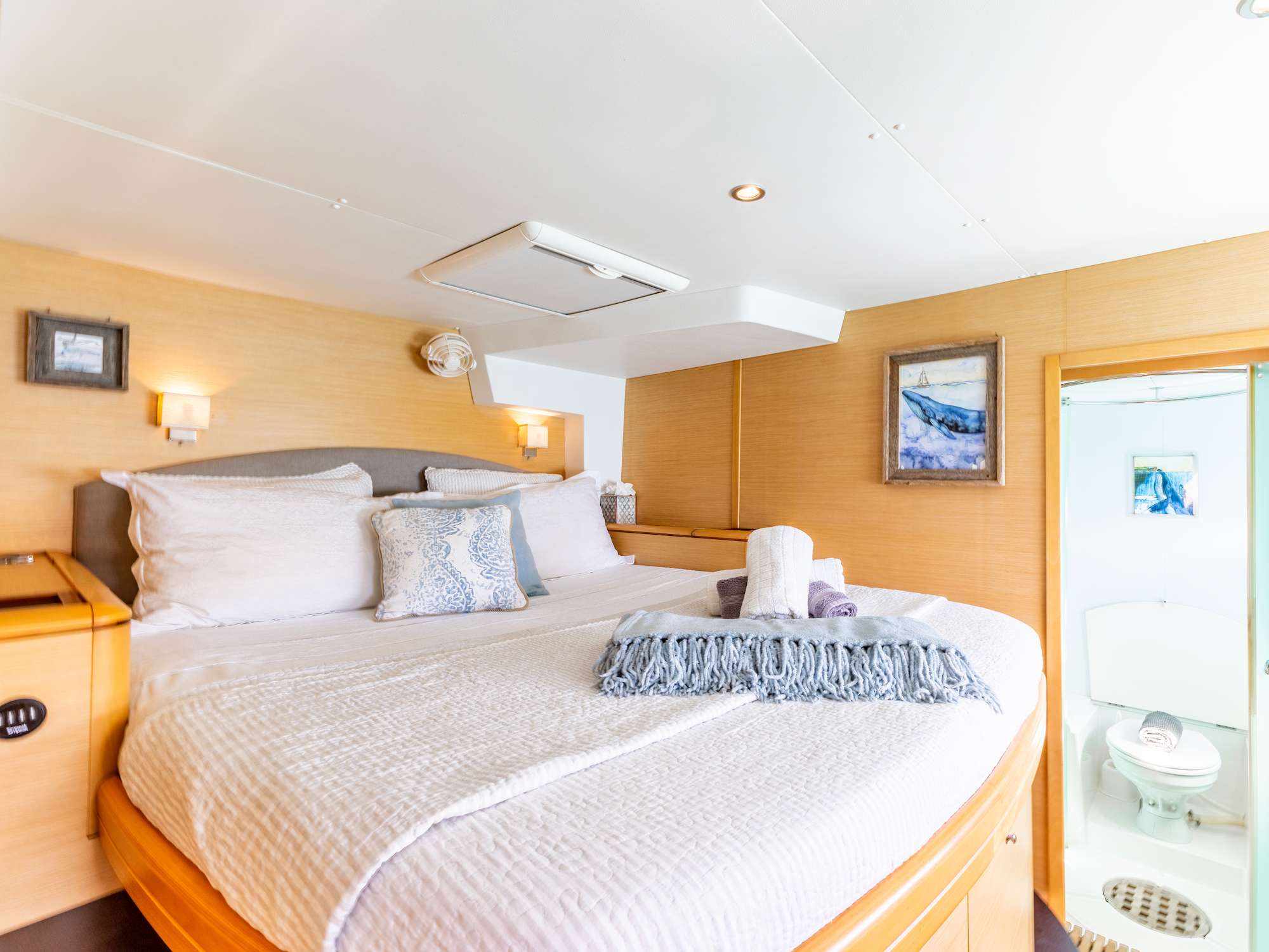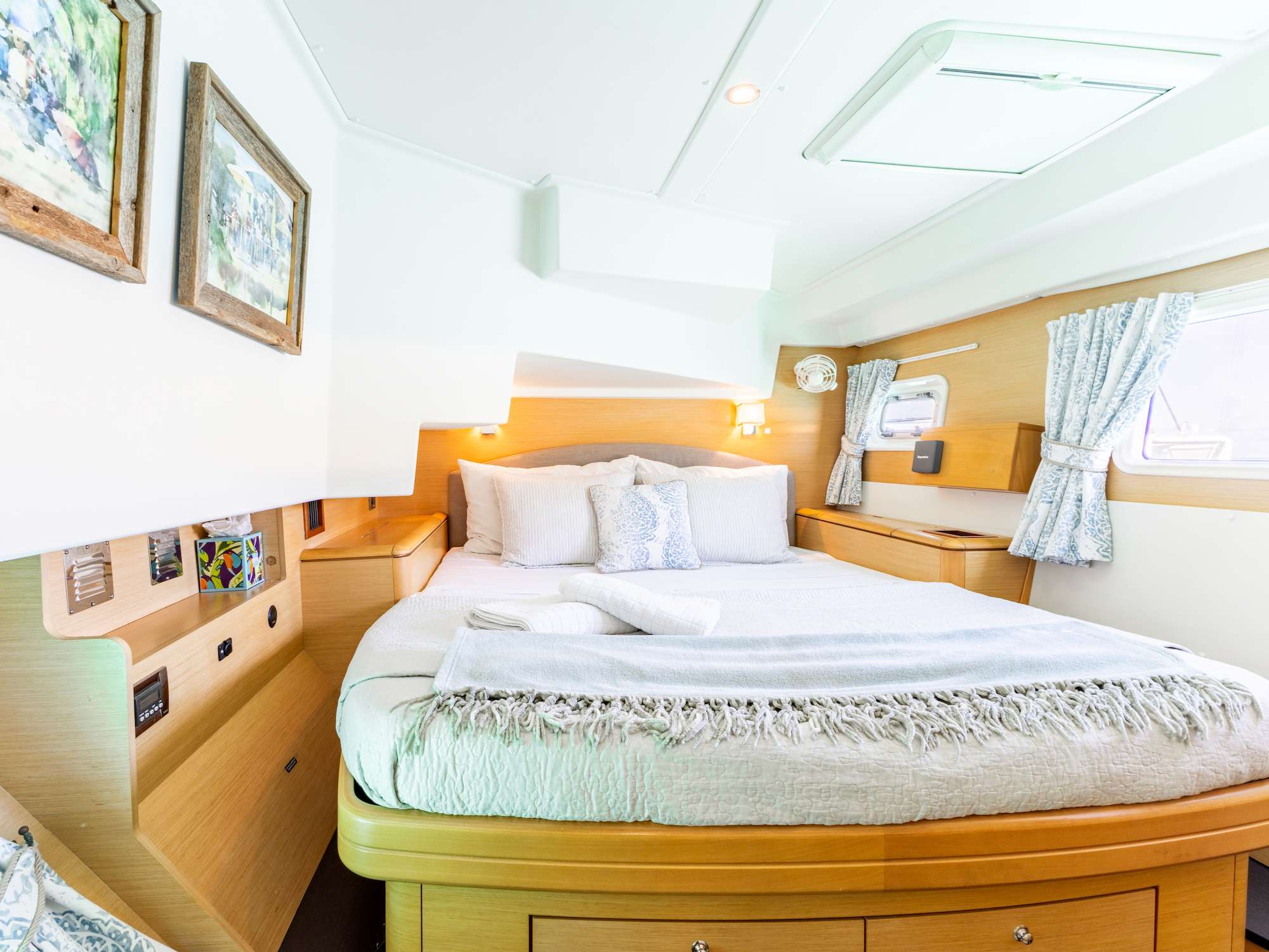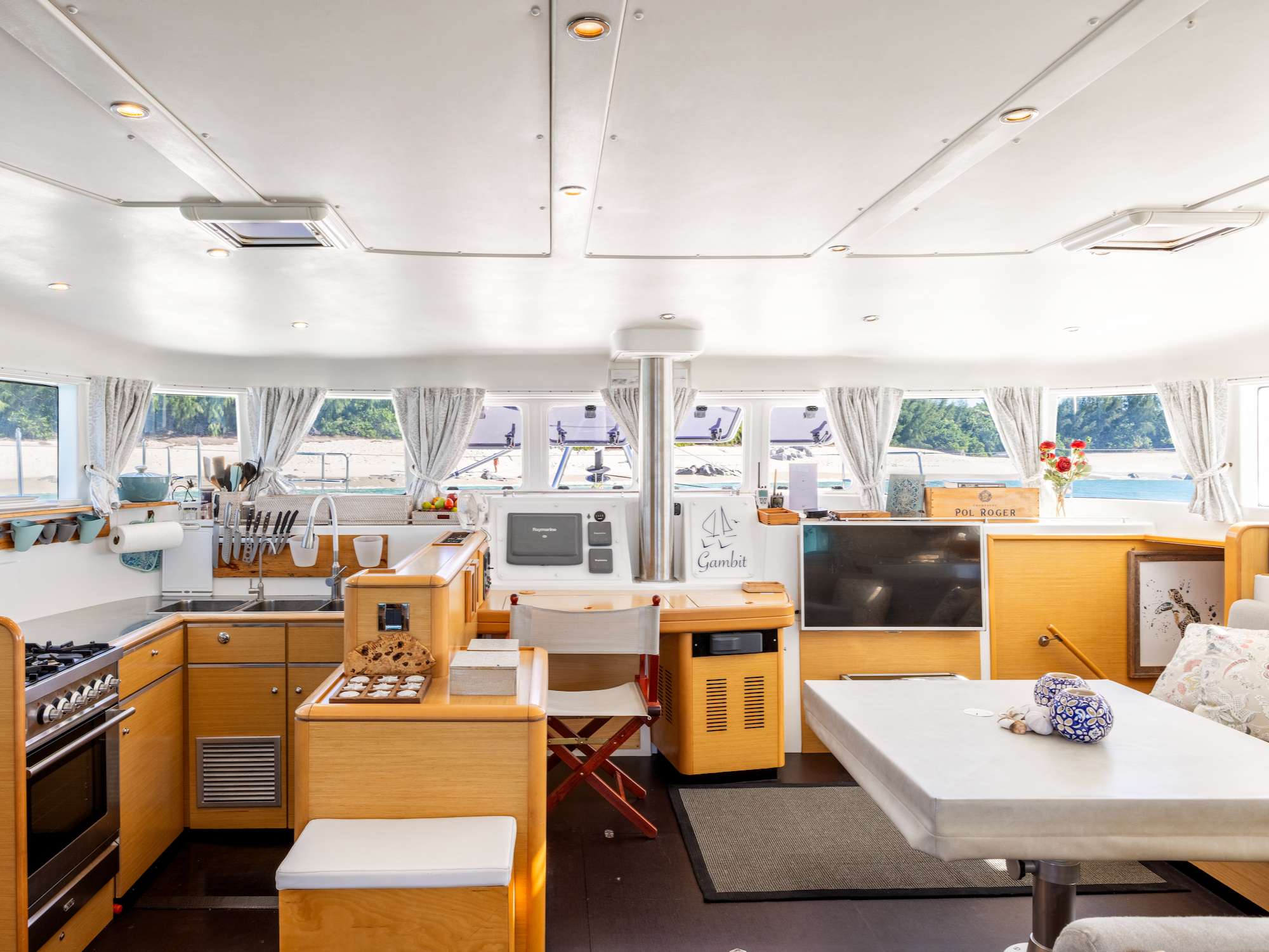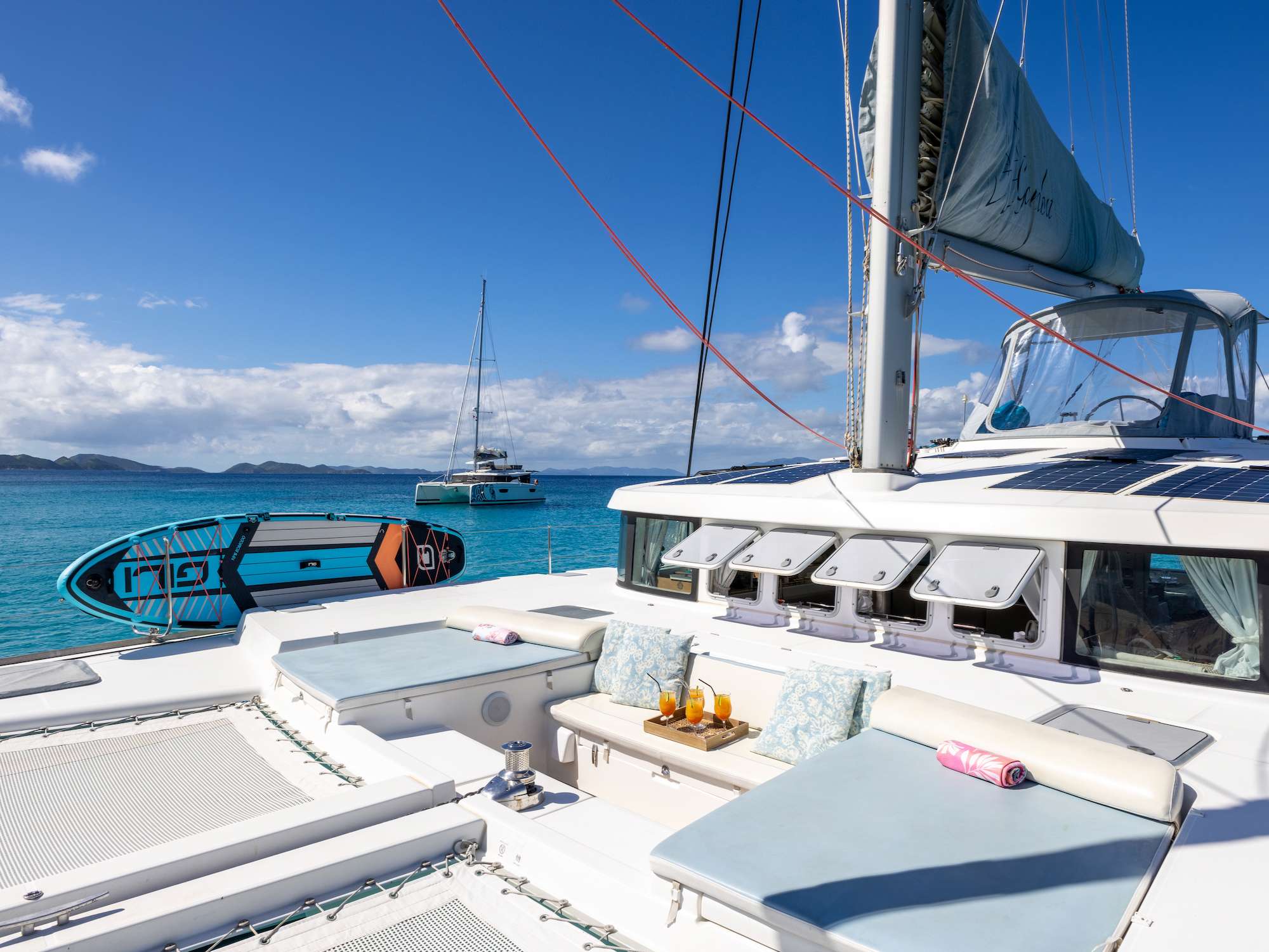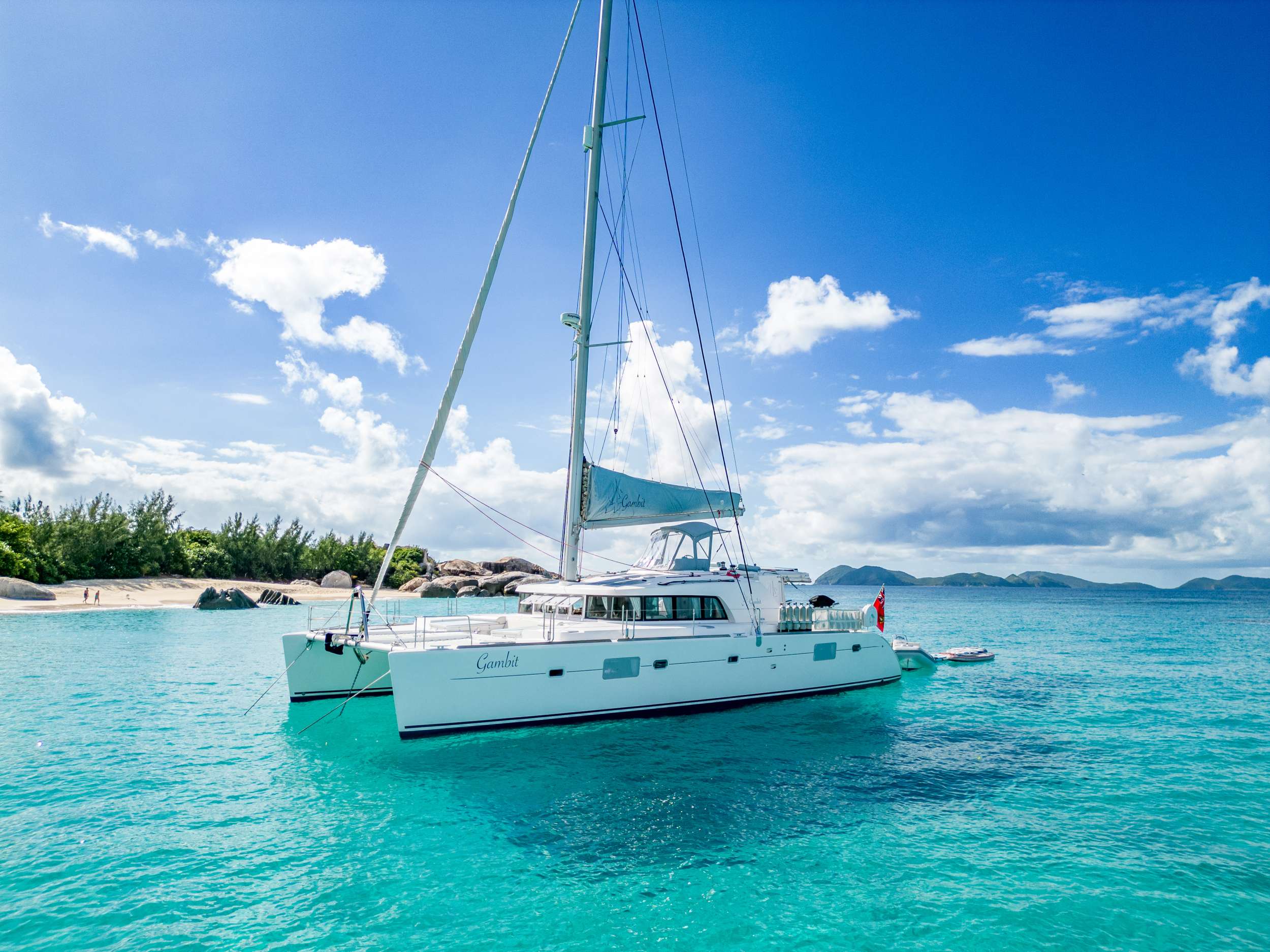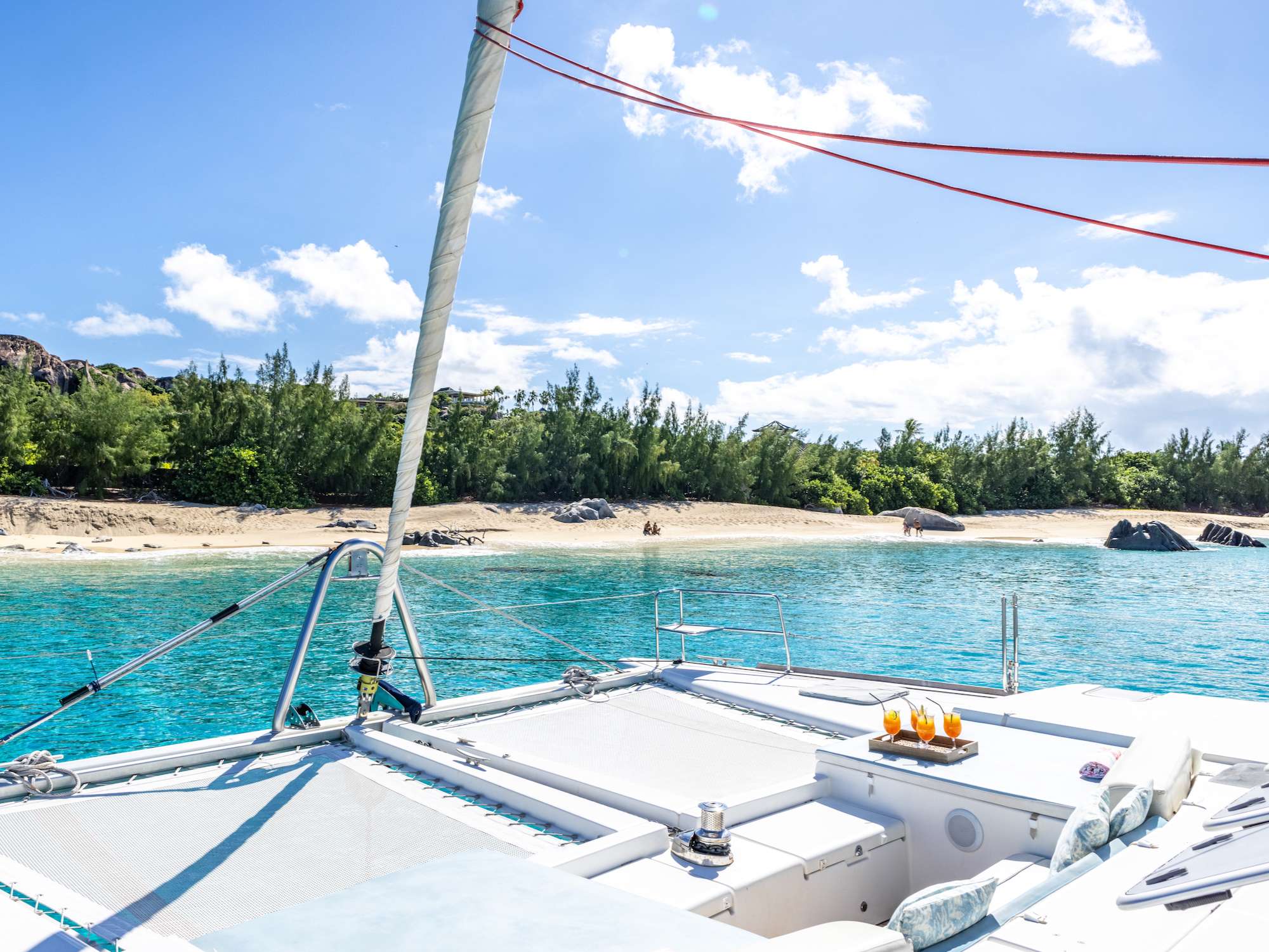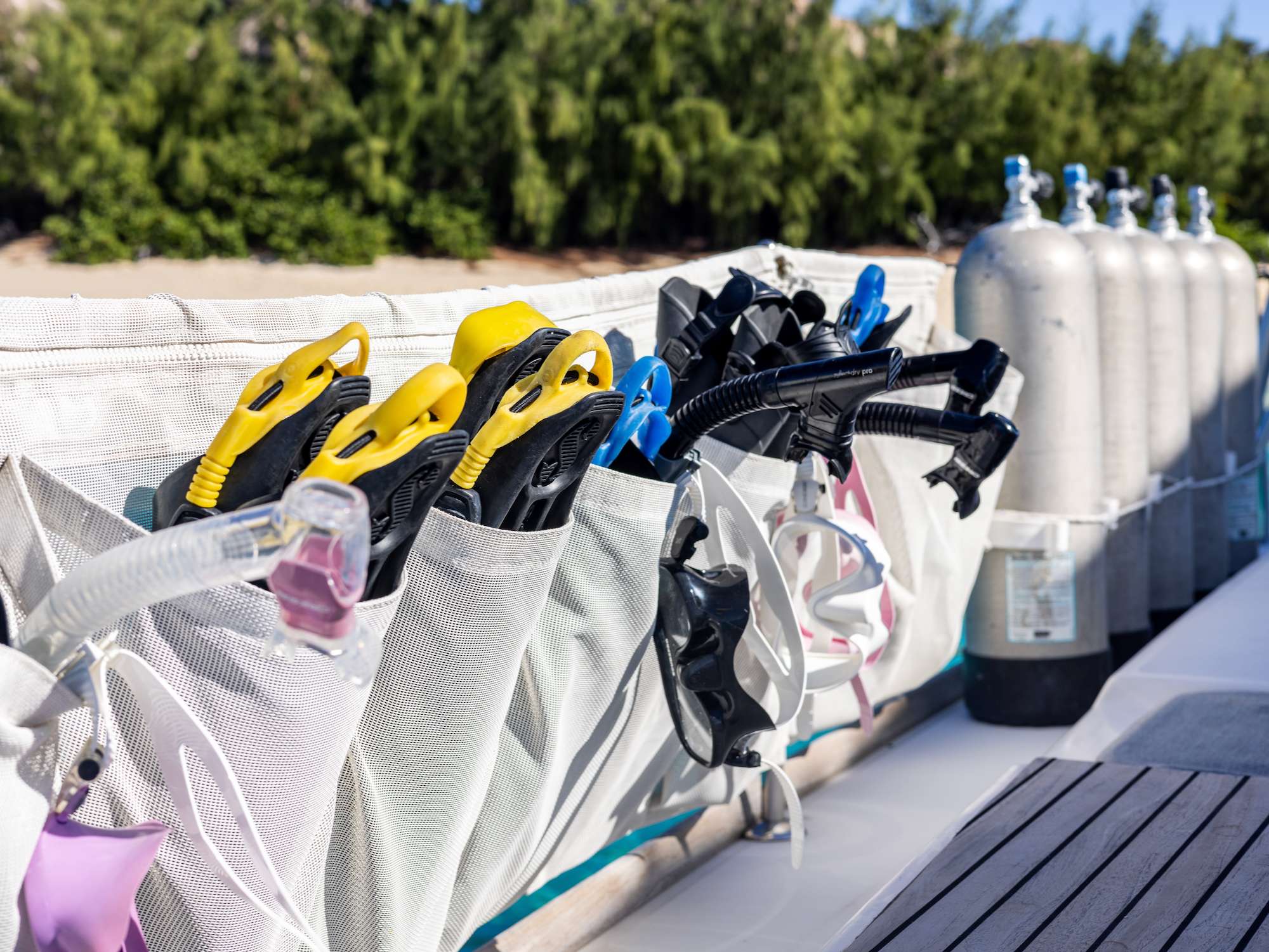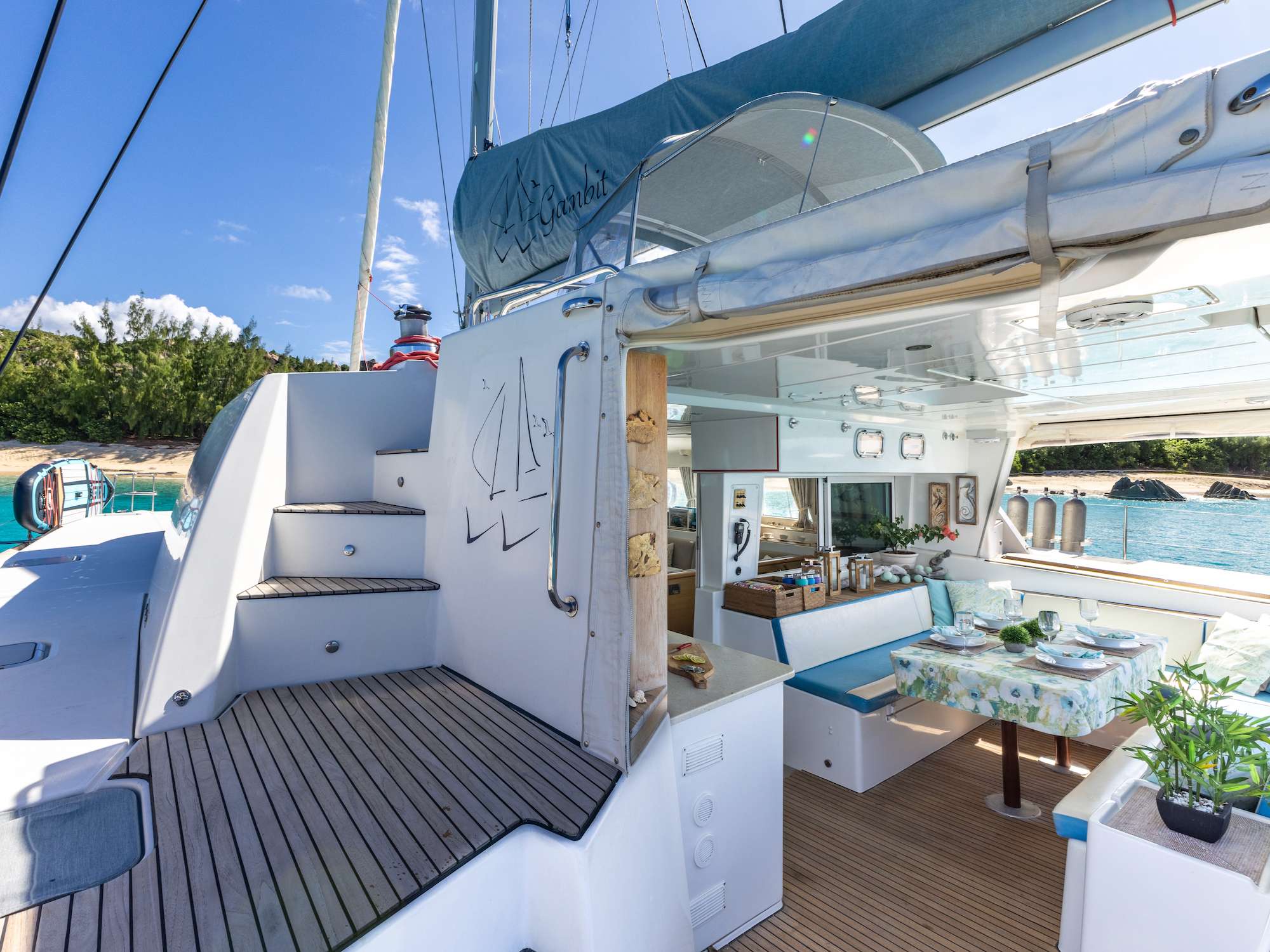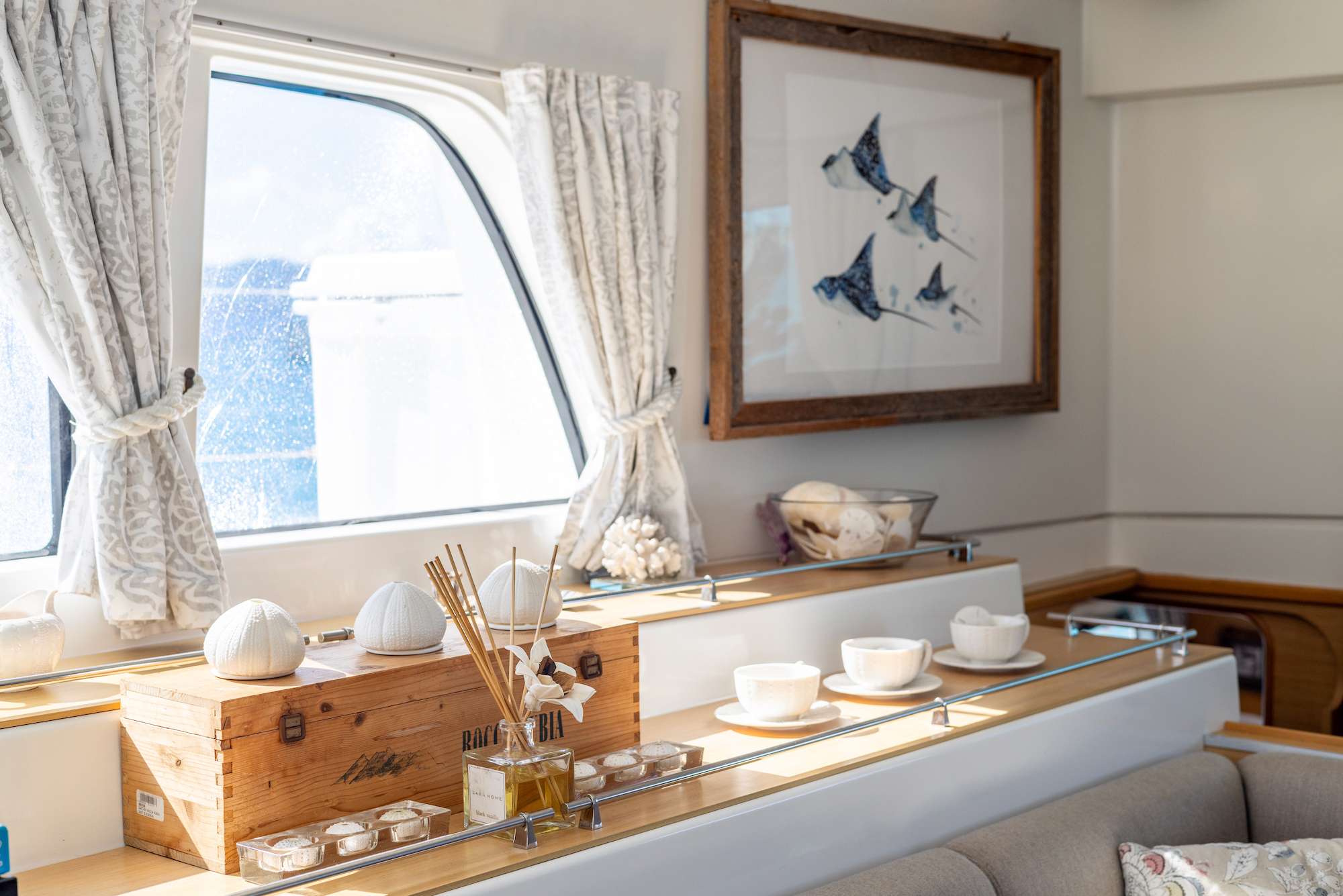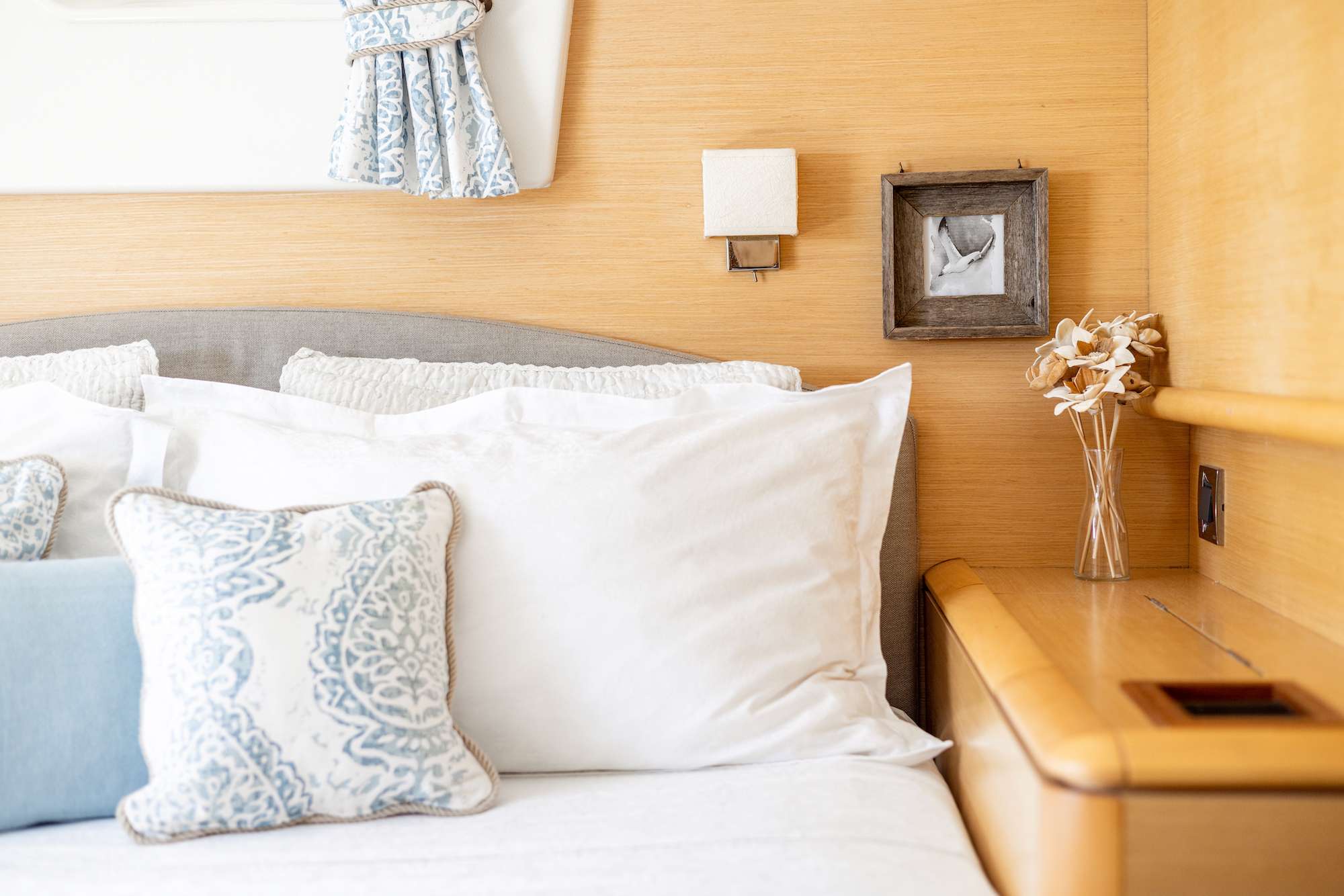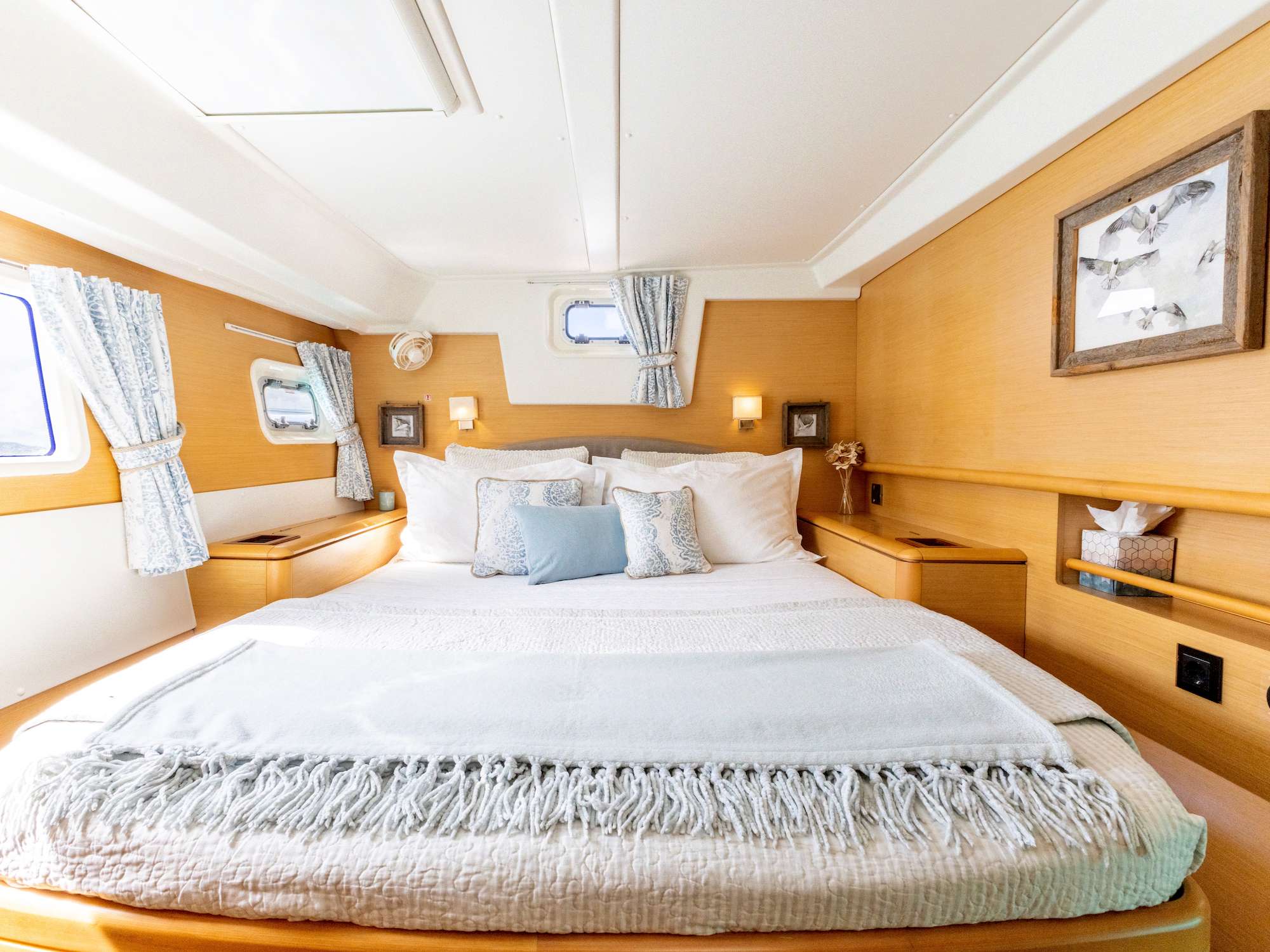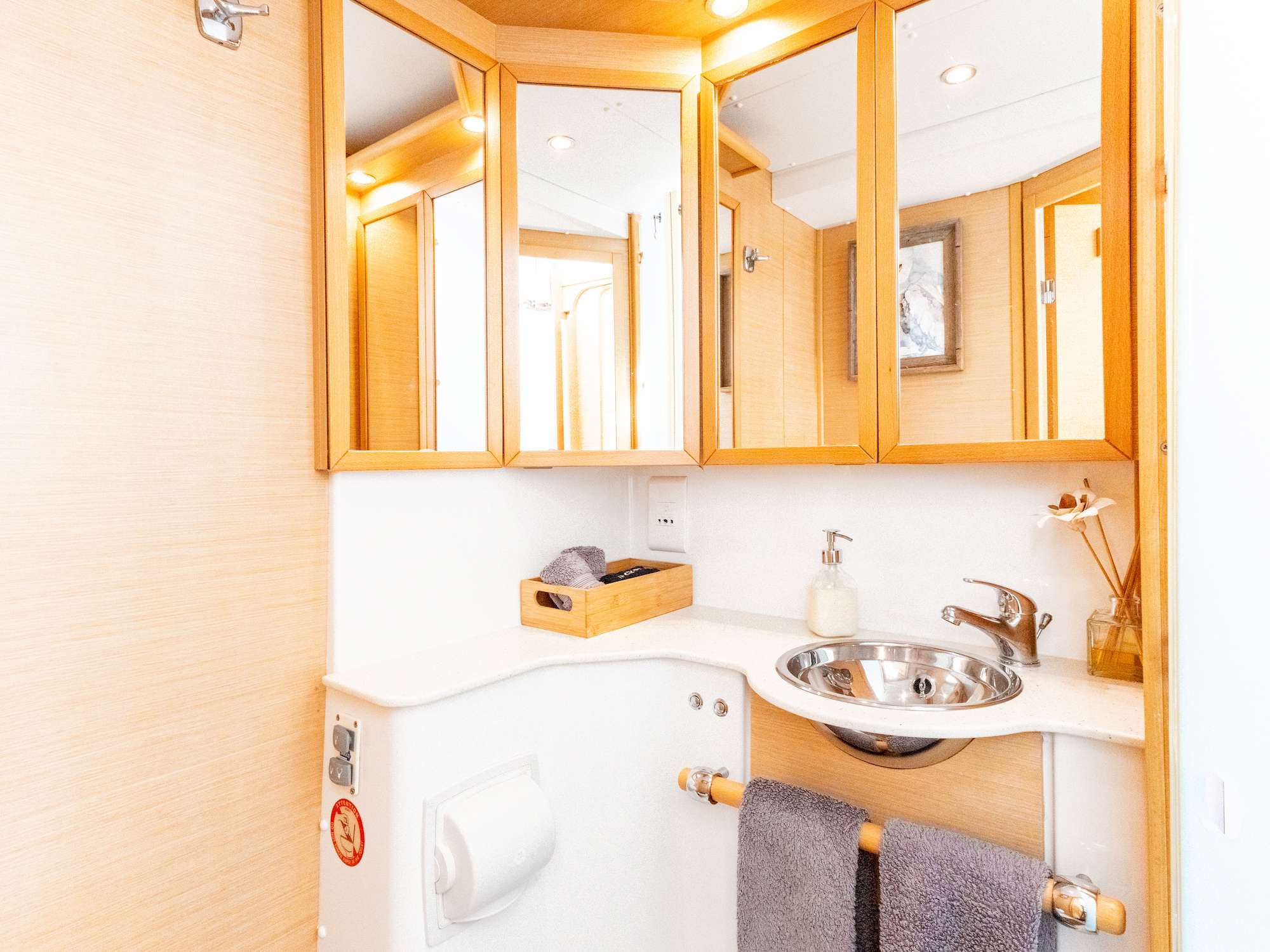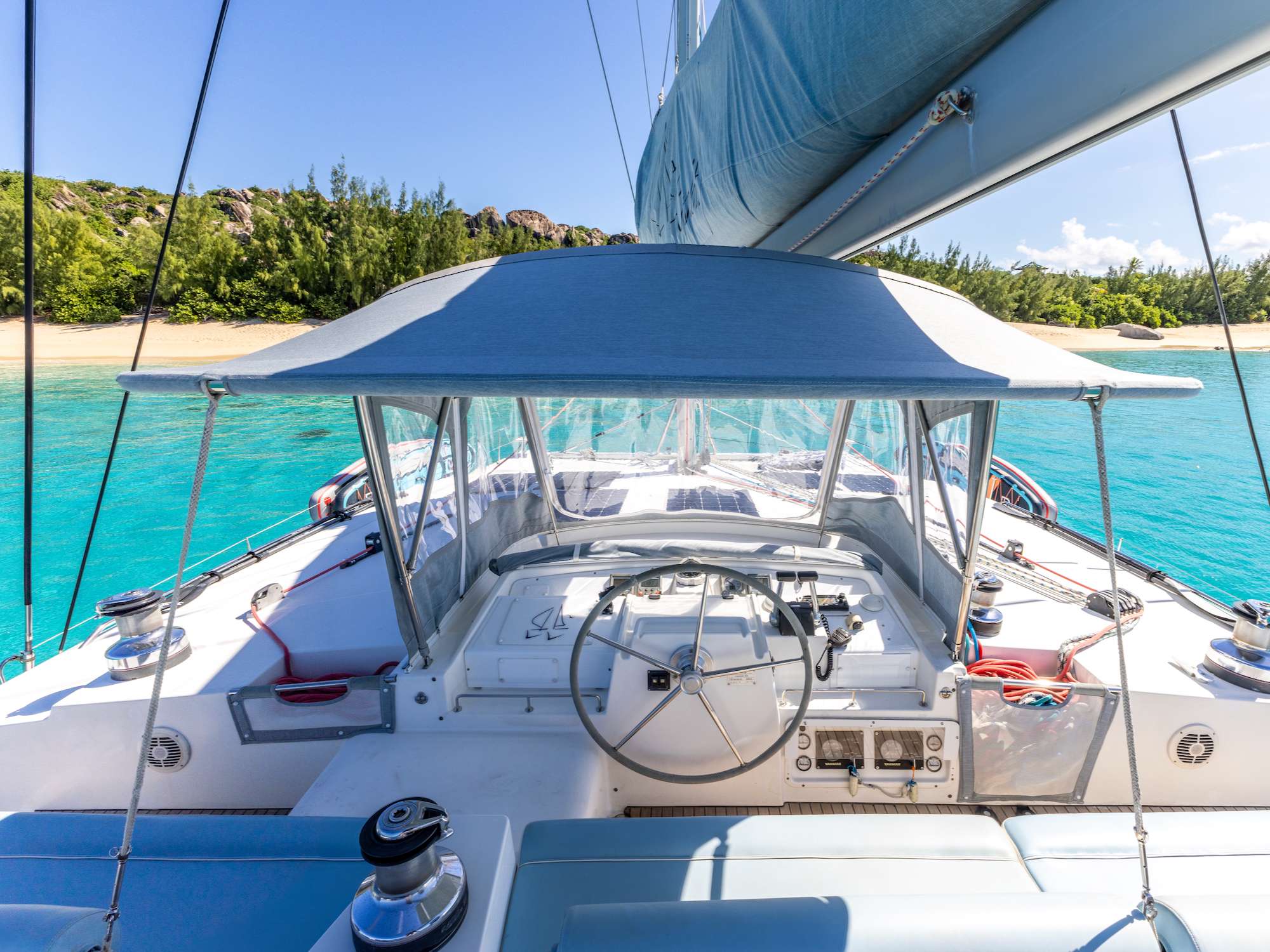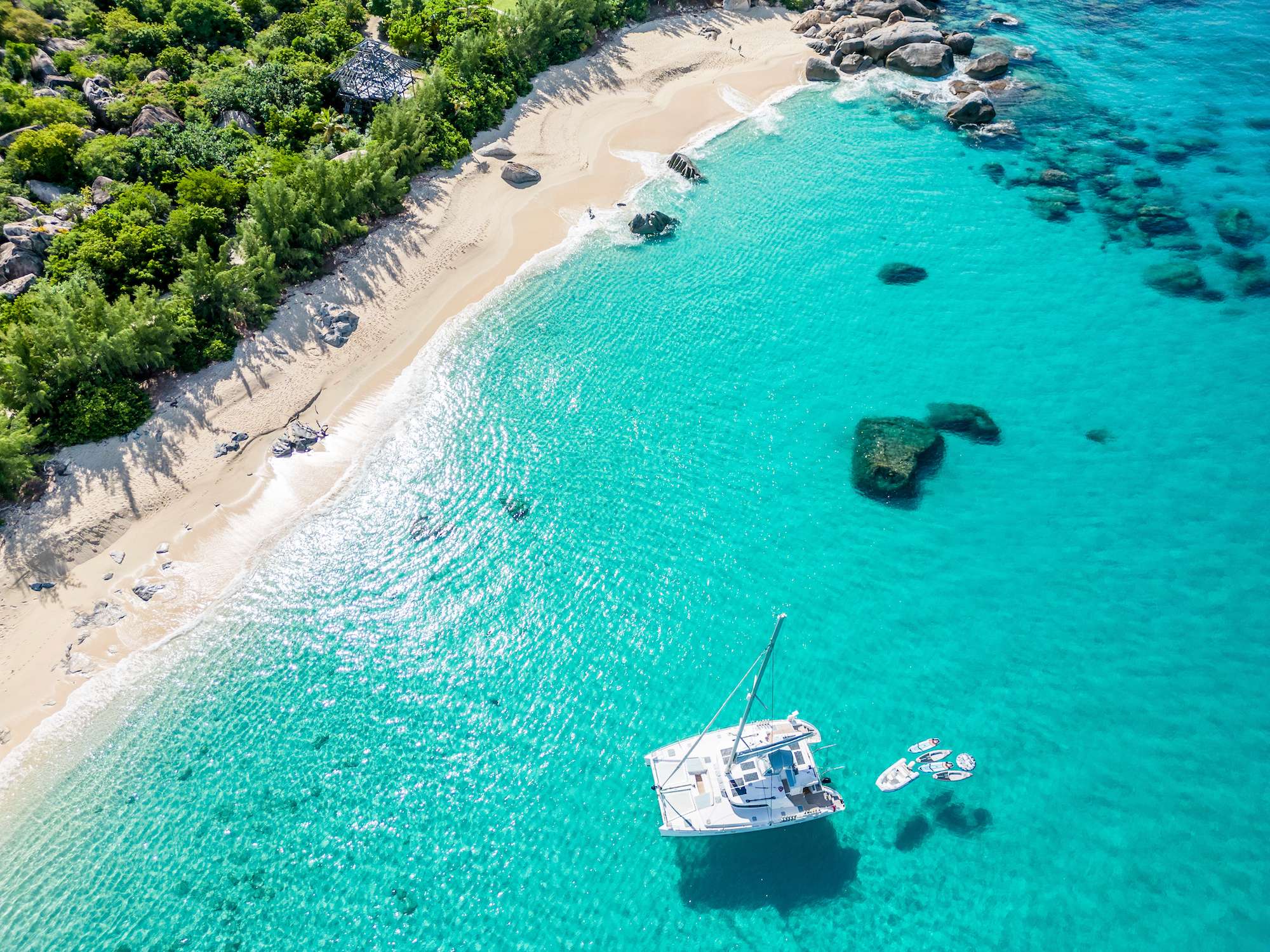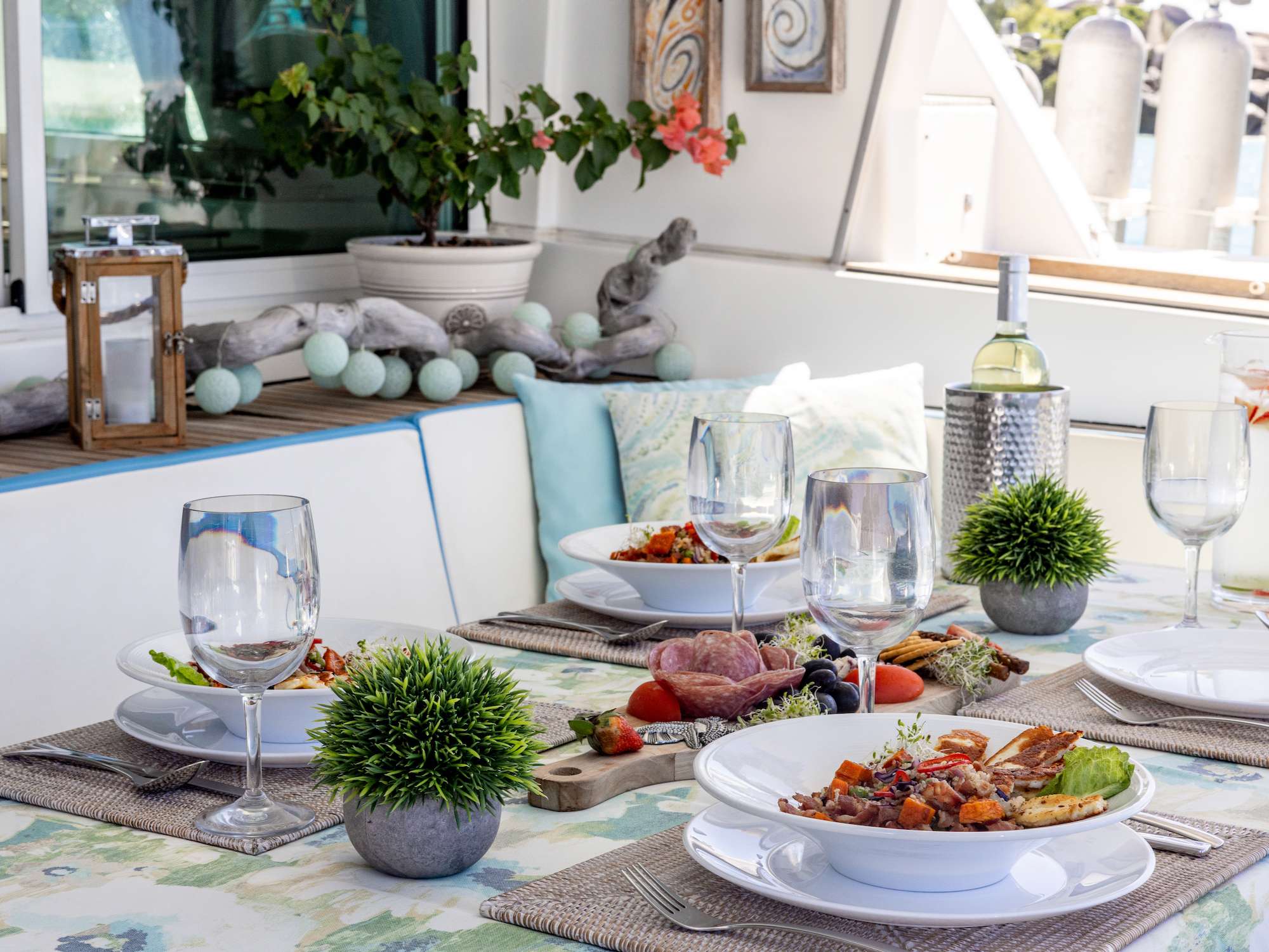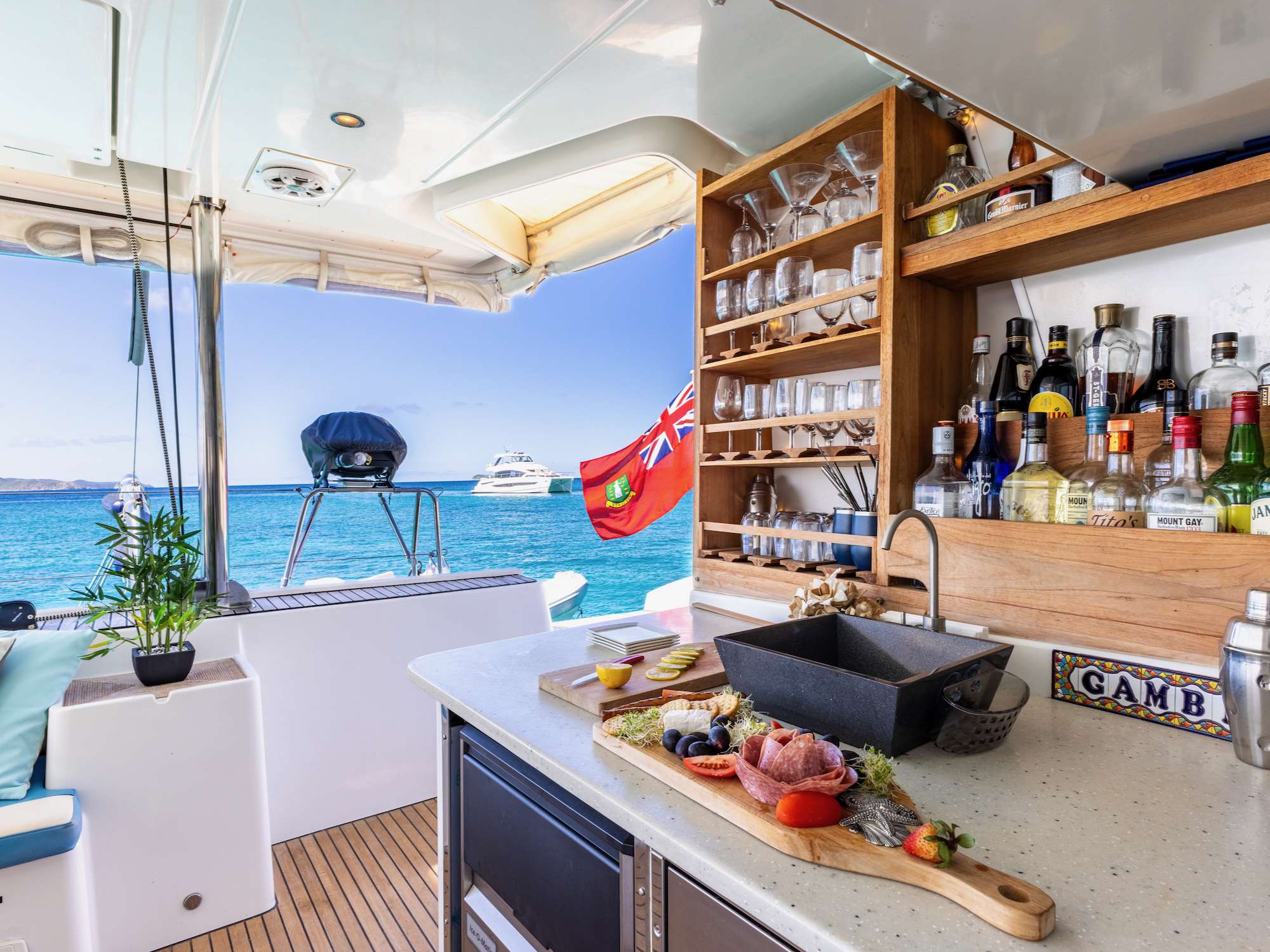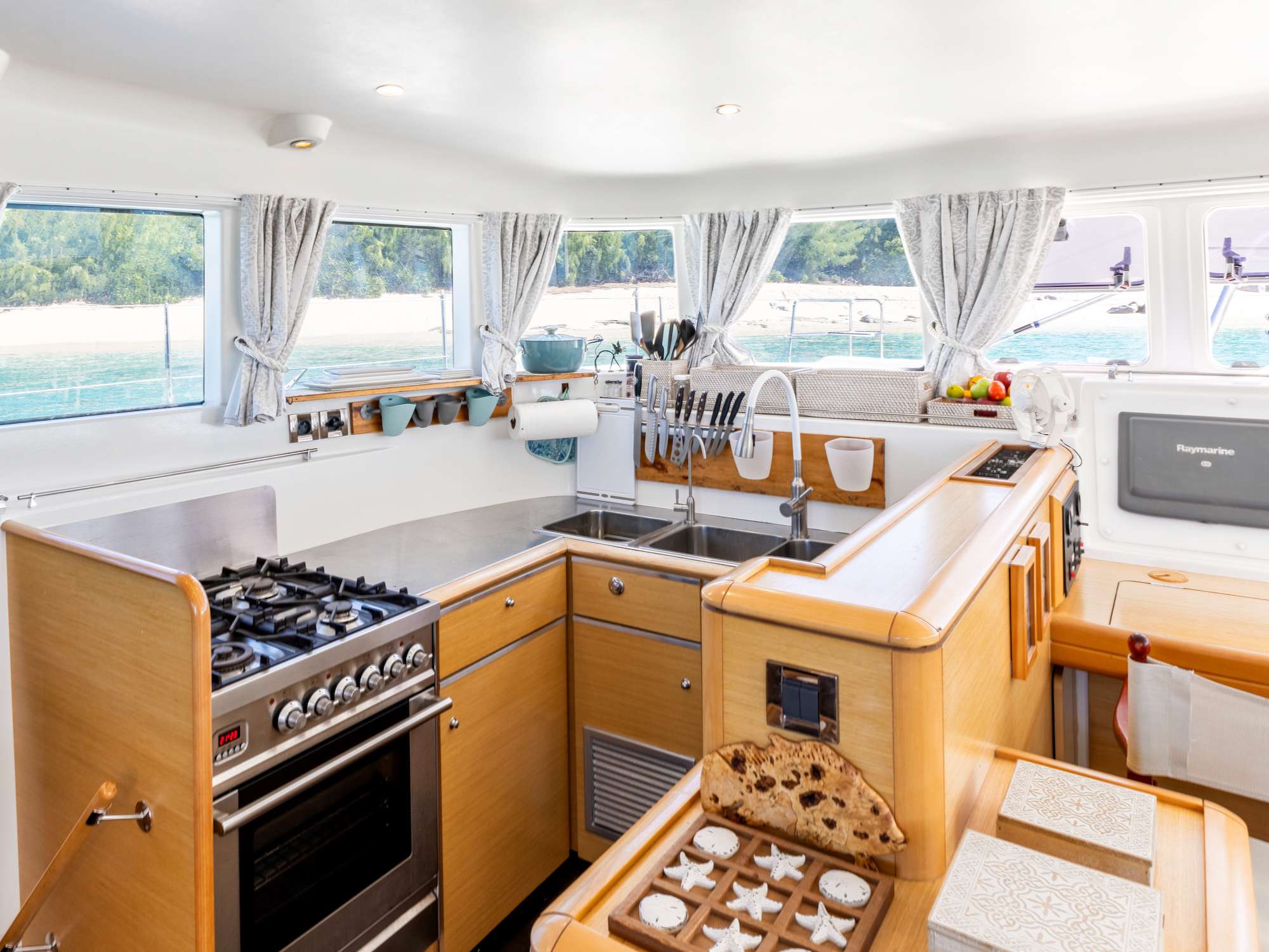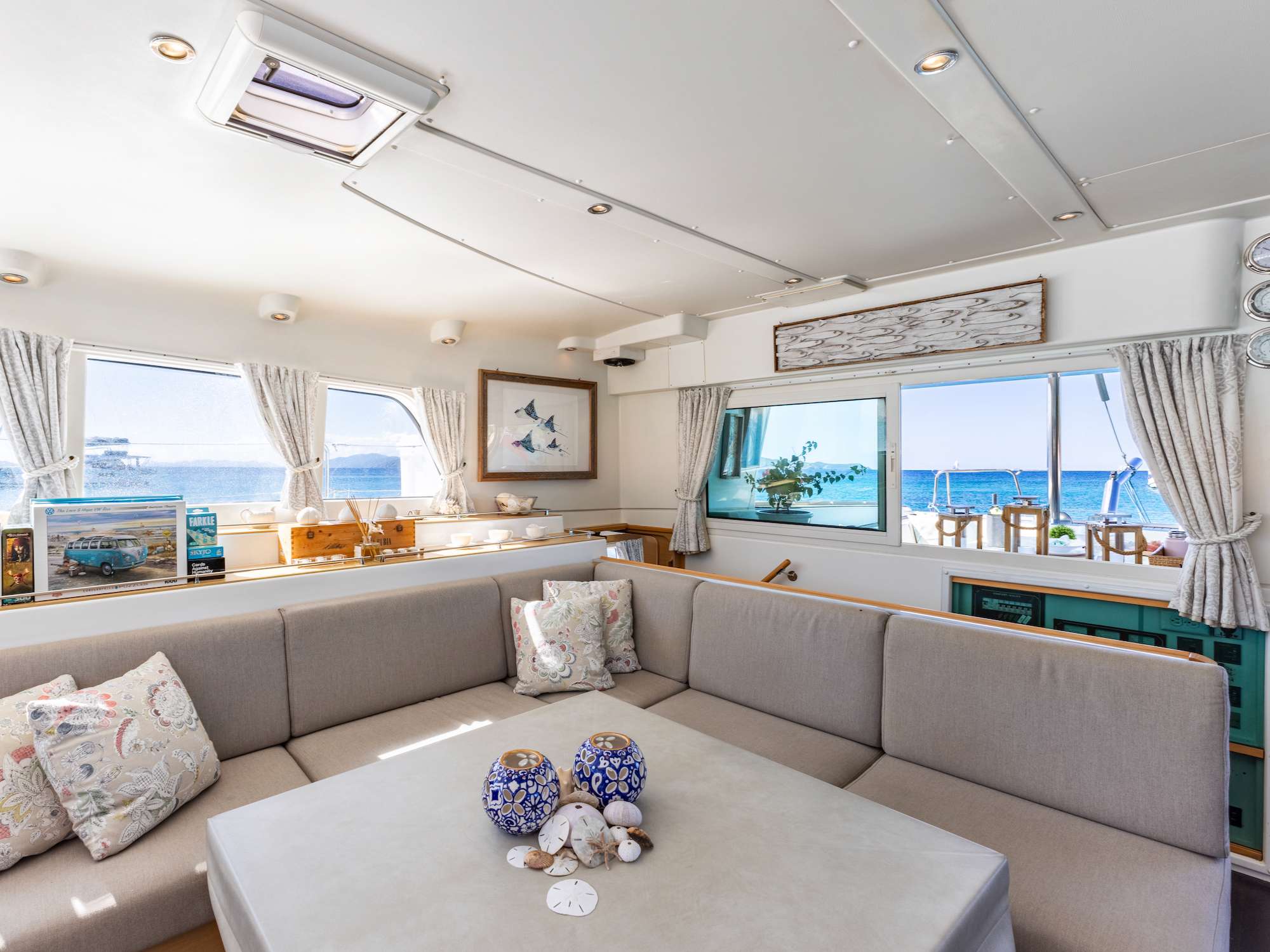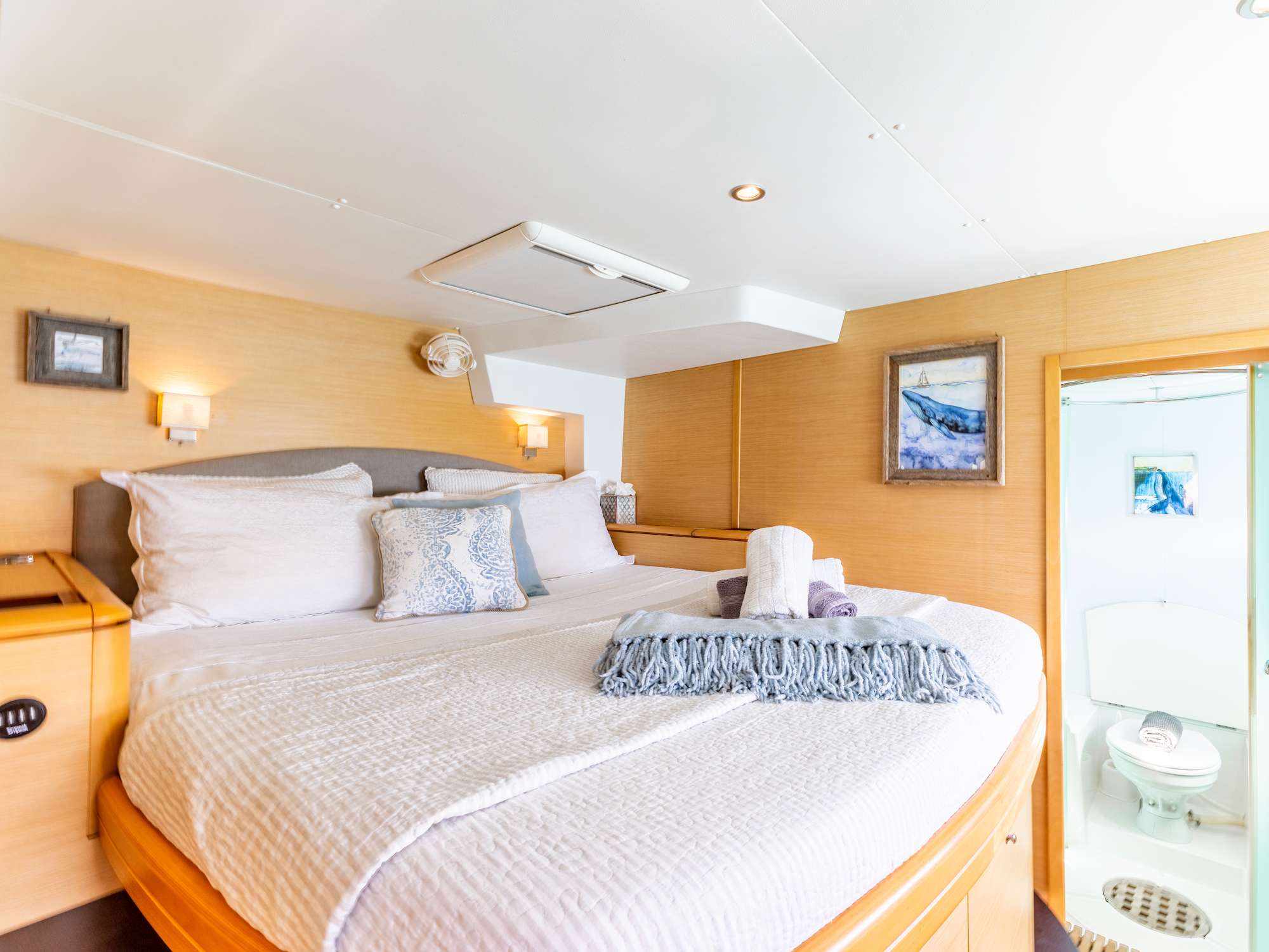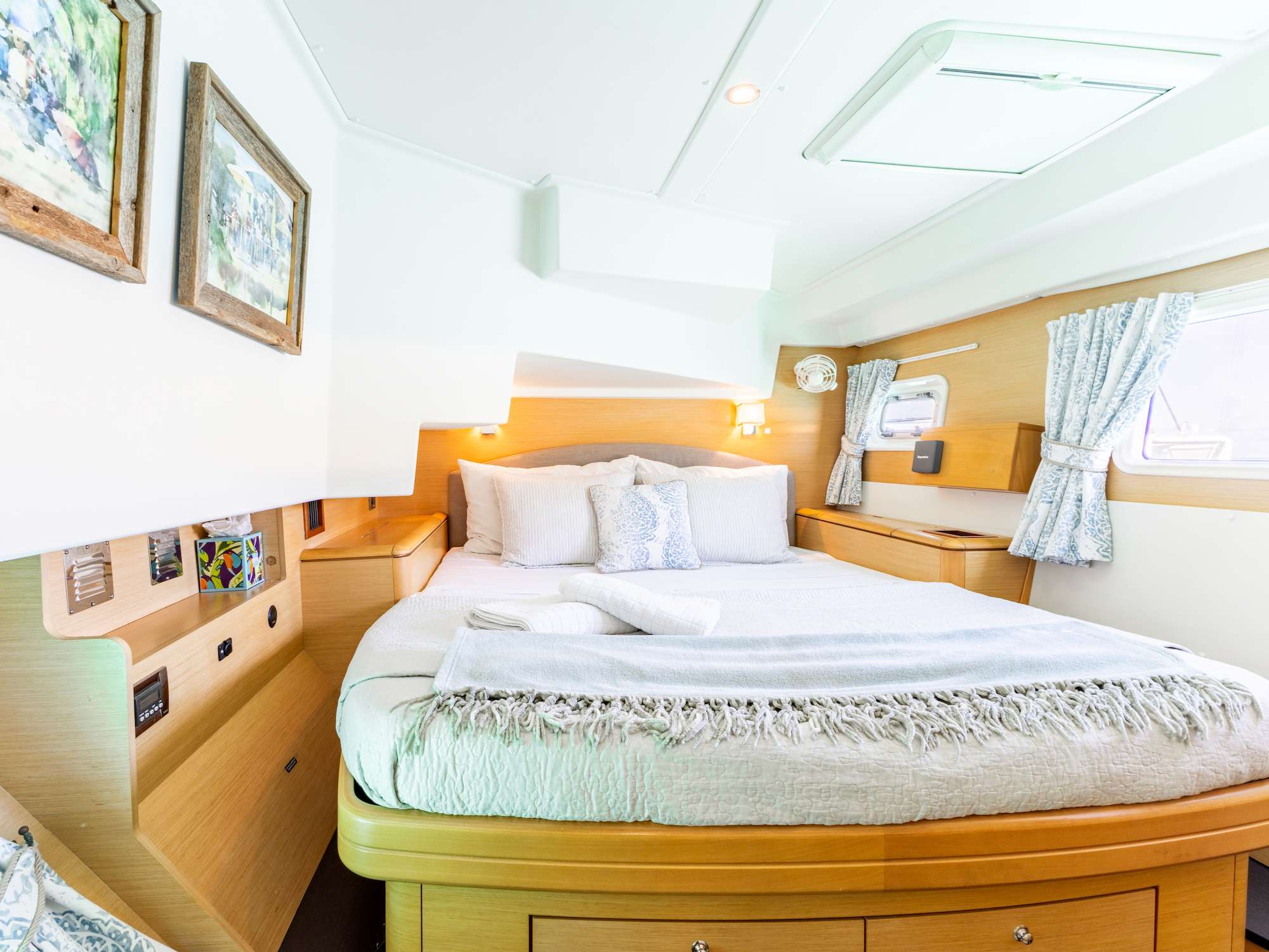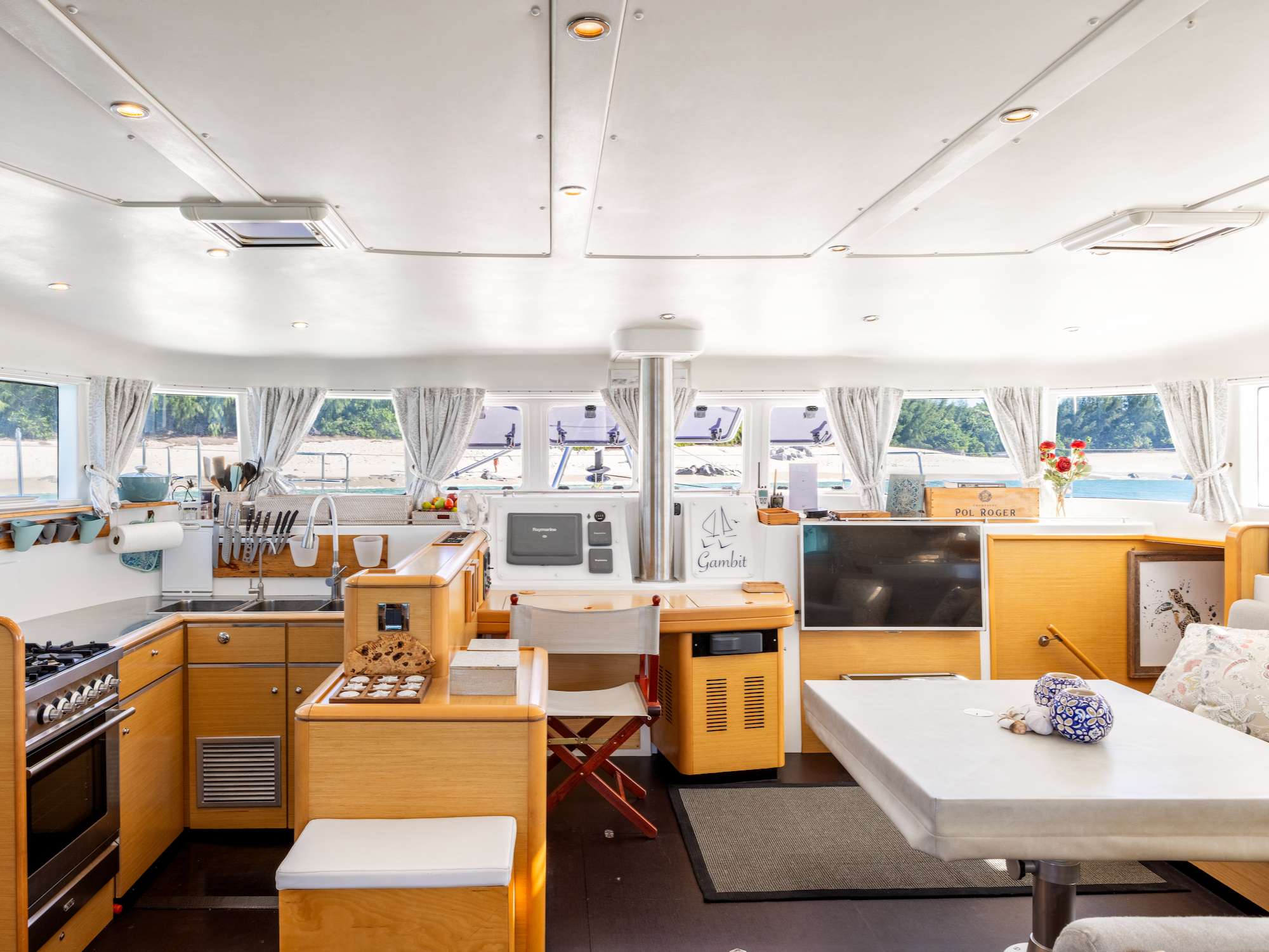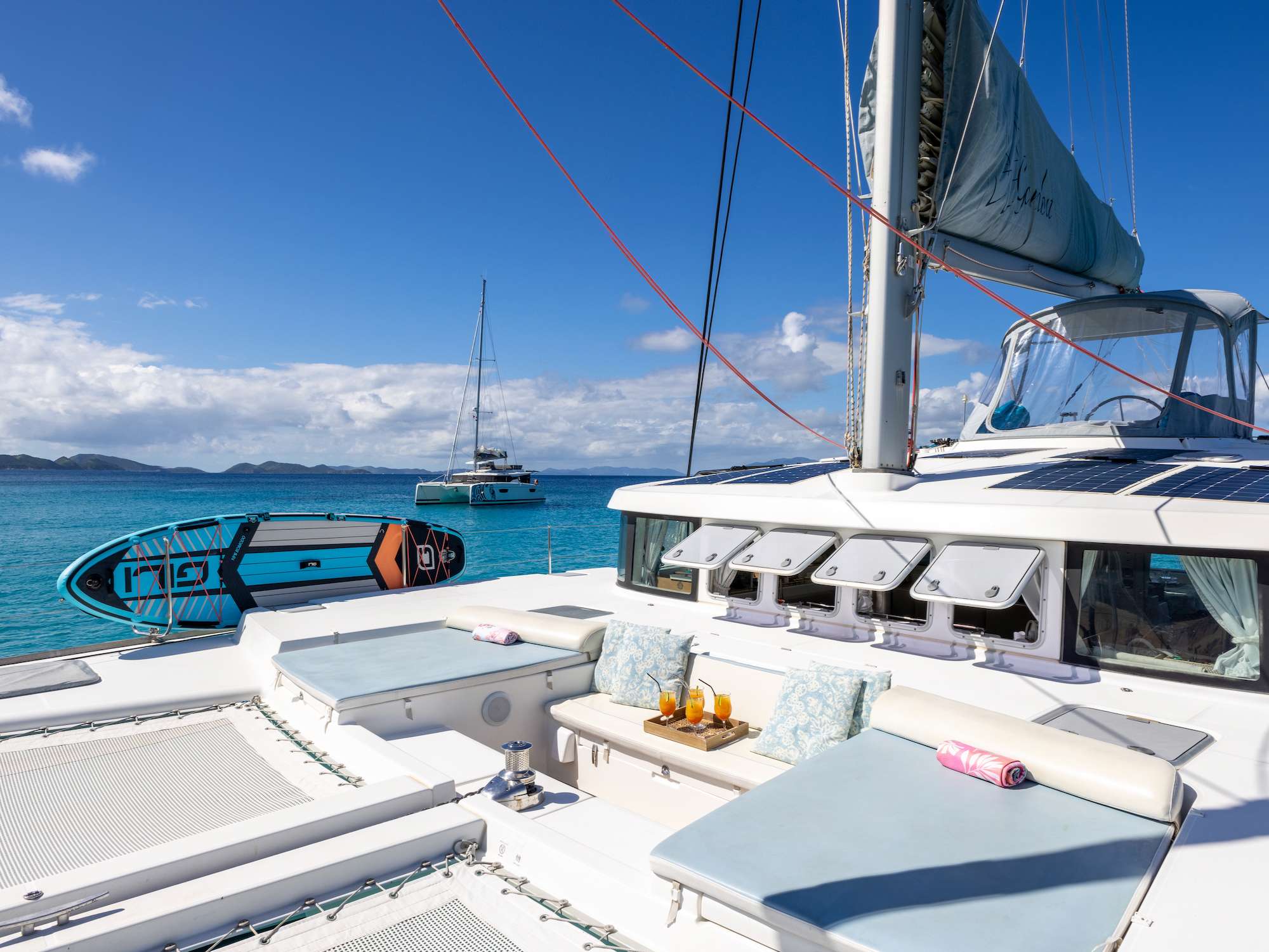 Accommodations
| | |
| --- | --- |
| Sleeps 8 guests in 4 guest stateroom(s). | |
| 3 with Queen Bed(s) | |
| 1 with Twin Bed(s) | |
Details
Gambit offers sleeping accommodations in 3 queen size cabins and 1 twin bunk room. All offer AC and ensuite head and shower.
Layout Diagram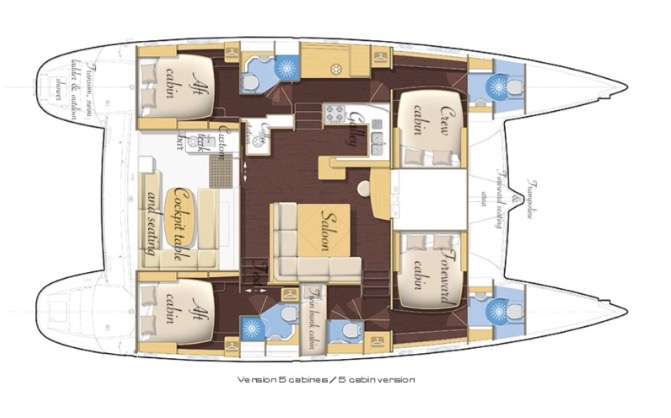 Specifications
| | |
| --- | --- |
| Guests | 8 |
| Staterooms | 4 |
| # Of Crew | 2 |
| Length | 51.00 Ft / 15.00 m |
| Beam | 28 ft |
| Draft | 4 ft |
| Built - Refit: | 2008 - 2016 |
| Builder | Lagoon |
Watersports
| | |
| --- | --- |
| Dinghy | 13ft AB |
| Dinghy HP | 60 |
| Paddle Boards | 2 |
| Single Kayaks | 2 |
| Double Kayaks | 1 |
| Adult Water-skis | Yes |
| Kids Water-skis | Yes |
| Wakeboards | Yes |
| Snorkeling gear | Yes |
| Inflatable, towable tubes | 2 |
| Scuba Diving | Onboard |
| Scuba Compressor | Onboard |
Pricing
From:
20,000

To:
34,800
Summer 2023
| | |
| --- | --- |
| 2 Guests | 20,000 |
| 3 Guests | 20,000 |
| 4 Guests | 20,000 |
| 5 Guests | 21,000 |
| 6 Guests | 22,000 |
| 7 Guests | 24,000 |
| 8 Guests | 26,000 |
Winter 2023 to 2024
| | |
| --- | --- |
| 2 Guests | 21,000 |
| 3 Guests | 21,000 |
| 4 Guests | 21,000 |
| 5 Guests | 22,000 |
| 6 Guests | 23,000 |
| 7 Guests | 25,000 |
| 8 Guests | 27,000 |
Summer 2024
| | |
| --- | --- |
| 2 Guests | 21,000 |
| 3 Guests | 21,000 |
| 4 Guests | 21,000 |
| 5 Guests | 22,000 |
| 6 Guests | 23,000 |
| 7 Guests | 25,000 |
| 8 Guests | 27,000 |
Pricing Details
Gambit is a BVI based yacht currently accepting BVI ports only.
48 hours between charters except between Christmas/New Years.

Gambit also accepts 6 night charters at the pro-rata rate. For charters 5 nights and shorter, please enquire for rates.

For Tandem Charters, please add $1500 and maximum of two boats applies.

Half Board Rates
Please inquire for rates.

Sleep-aboard
Inquire for availability. Rate is calculated as 1/2 the regular daily rate 7 night min. Discounts do not apply. Non Comm.

GENERAL RATES NOTE: All rates are for 7 nights 8 days.

Christmas 2023 - 1-8 guests- $33,350
New Year 2023/24 - 1-8 guests $34,800
7 night minimum.
Christmas charters must end no later than the 26th December. New Years week charters cannot begin earlier than 27th December

Gambit is a BVI based yacht. Permits and fees are included in the BVI only. Other locations fees will be extra.
Please inquire for any delivery fees for "down island" charters.
PLEASE INQUIRE FOR FURTHER PRICING DETAILS
Crew Profile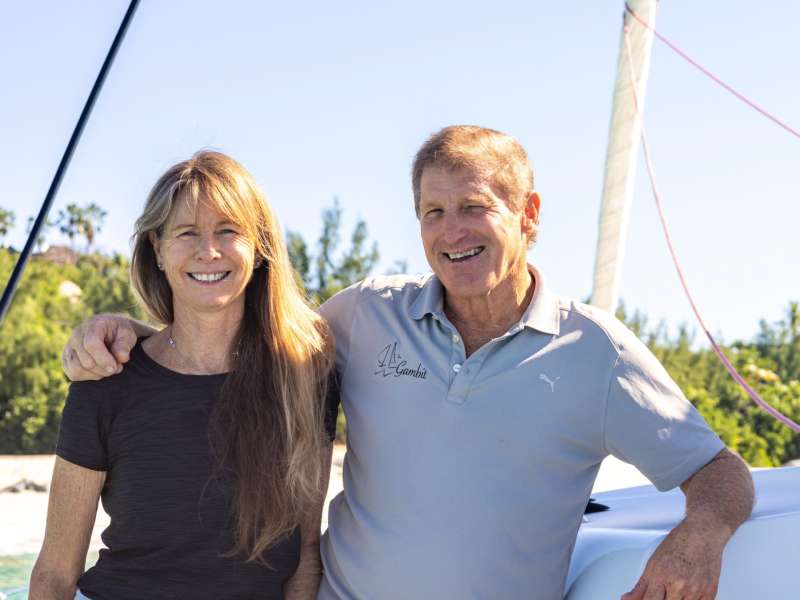 YOUR SKIPPER AND HOSTESS
To ease you into life at a slower pace are Doug and Val Fairfield, an English speaking, husband and wife team from South Africa, with many years combined cruising, travel and charter experience. To date, Doug and Val have successfully completed over 180 charters in the Caribbean making them one of the most experienced charter crew in the region.
Doug holds a Yachtmaster Offshore Qualification, reinforced with many ocean crossings and coastal voyages, not least those accomplished with his family aboard. Doug started sailing in his mid twenties, based off the east coast of South Africa, where sailing and weather conditions are notoriously unpredictable and the coastline hazardous. Having grown up on the ocean with surfing, free diving, spear fishing, scuba diving, sailing and yacht racing as his main activities, sailing charters was a natural progression for him. Weekends were occupied with local and coastal racing as well as family sailing with the children. In 1995, in pursuit of our joint ambition to travel to remote places, we left on an extended 6 year cruise aboard our 30 foot monohull, (later upgraded to a 43 foot monohull), together with our two children, then 4 and 6 years old. This adventure took us across the Indian Ocean and back to South Africa, and then across the Atlantic to the USA, finally returning to South Africa at the end of 2000 for a period of regular land based life. During our cruising years we explored remote archipelagos, traveled by yacht many miles up the Amazon River, visited new and unique places, experienced diverse cultures and were exposed to many and varied challenges and opportunities. In 2012, the urge to move on again resulted in the acquisition of Katlyn, our first catamaran, and once again we set off across the Atlantic from Cape Town, spending a year en route, before establishing ourselves in the charter industry in the Caribbean. Along the way we have developed an awareness, appreciation and respect for the ocean, the sky and the weather in all its diversity. Most recently, we have been reminded of the majesty of mother nature as we have sailed Gambit the 4500nm from Italy to the Caribbean, to replace Katlyn, destroyed by hurricane Irma.
Doug has been an avid adventure sport enthusiast throughout his life. After several years of service in a special forces airborne unit, he became involved in Skydiving. He is an advanced skydiver with 2500 jumps, competed on a national level and was the chief instructor at his skydive club prior to his involvement with sailing; he is an experienced paraglider, loves scuba and free diving, as well as water and snow skiing and has completed a number of arduous long distance marathons. He is a natural storyteller and entertainer with a great sense of humor, a charismatic and attentive host, willing to go the extra mile to ensure you get the most out of your vacation.
Val grew up on a vast dairy farm in the Drakensberg farming district of South Africa, and attended boarding school, before qualifying as a private secretary and then a primary school teacher. She traded horse riding and hiking for sailing, and was perfectly positioned to home school the children while cruising. She is a qualified scuba diver, and enjoys snorkeling, skiing and hiking, and living the island life. She takes pride and pleasure in creating inviting spaces through tasteful choice and use of fabrics and decor, and is an accomplished seamstress. This is evident in the decor aboard Gambit. Many years of challenging galley responsibilities have enabled her to become a competent and creative chef aboard, fine tuned by various short courses in culinary arts.
Doug and Val have a passion for traveling and a special affinity for the African bush, it's wildlife, beauty, solitude and wide open spaces, and have been fortunate to do an extended three month 4x4 camping safari with roof top tent through some of the most unspoiled and rugged areas of Southern Africa. The freedom of traveling without boundaries inspired a six week camper van tour of New Zealand, wild camping without the constraints of official campsites in the winter wonderland of mountains and fjords. During this time we took the opportunity to try our hand at dog sledding, abseiling and caving. We have spent a month touring Sri Lanka traveling by train and staying in local B&B's, visited Egypt and driven off the beaten track through the Western Desert, camping in the splendor of the White Desert en route. We have driven across the USA and would love to follow this up with a longer RV trip in the not to distant future.
After 17 years of sailing together, (6 years with children aboard), and in excess of 180 completed charters, we team up on deck to offer you a fun filled sailing vacation, and when the anchor is down, a companionable, relaxed yet attentive atmosphere is created for you to escape your normal routine and create memories which will live with you forever.
We would love the opportunity to extend a warm welcome to you in the BVI, offer you our hospitality aboard Gambit, and show you around some of our lovely anchorages and must see spots that we've come to call home.
Crew are fully vaccinated for Covid 19.
Additional Information
Gambit is our clean, beautifully appointed Lagoon 500 catamaran, owned and operated personally. We, Doug and Val Fairfield, have been offering charters in the Caribbean since 2014 and would love the opportunity to welcome you to the British Virgin Islands to show you the wonders of one of the world's most sought after cruising destinations. Gambit is flagged and based in the BVI, and is compliant with all VISR regulations, which eliminates uncertainties regarding reliability, entry ports and cruising grounds. Due to Covid as well as the newly enforced commercial charter directives for foreign flagged vessels, there has never been a better time to vacation in the BVI ~ less crowded, more authentic, peaceful and rejuvenating. The following brochure is a sample of what Gambit has to offer ~ please feel free to ask questions and chat to your broker about options. As owner operators, we can be flexible and accommodating. Gambit is available for charter in the BVI from November to July each year. We look forward to welcoming you aboard!
Destinations