Gallery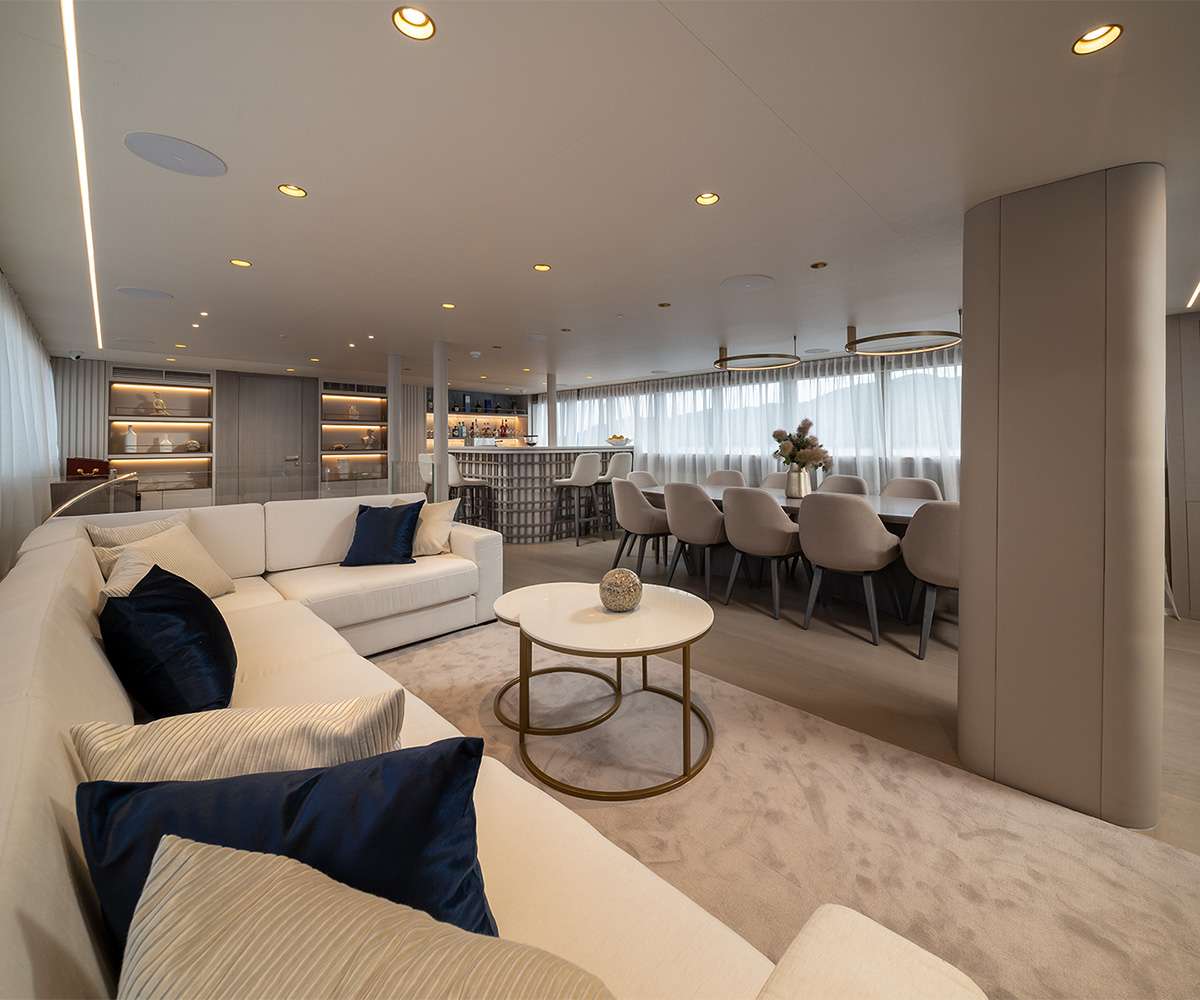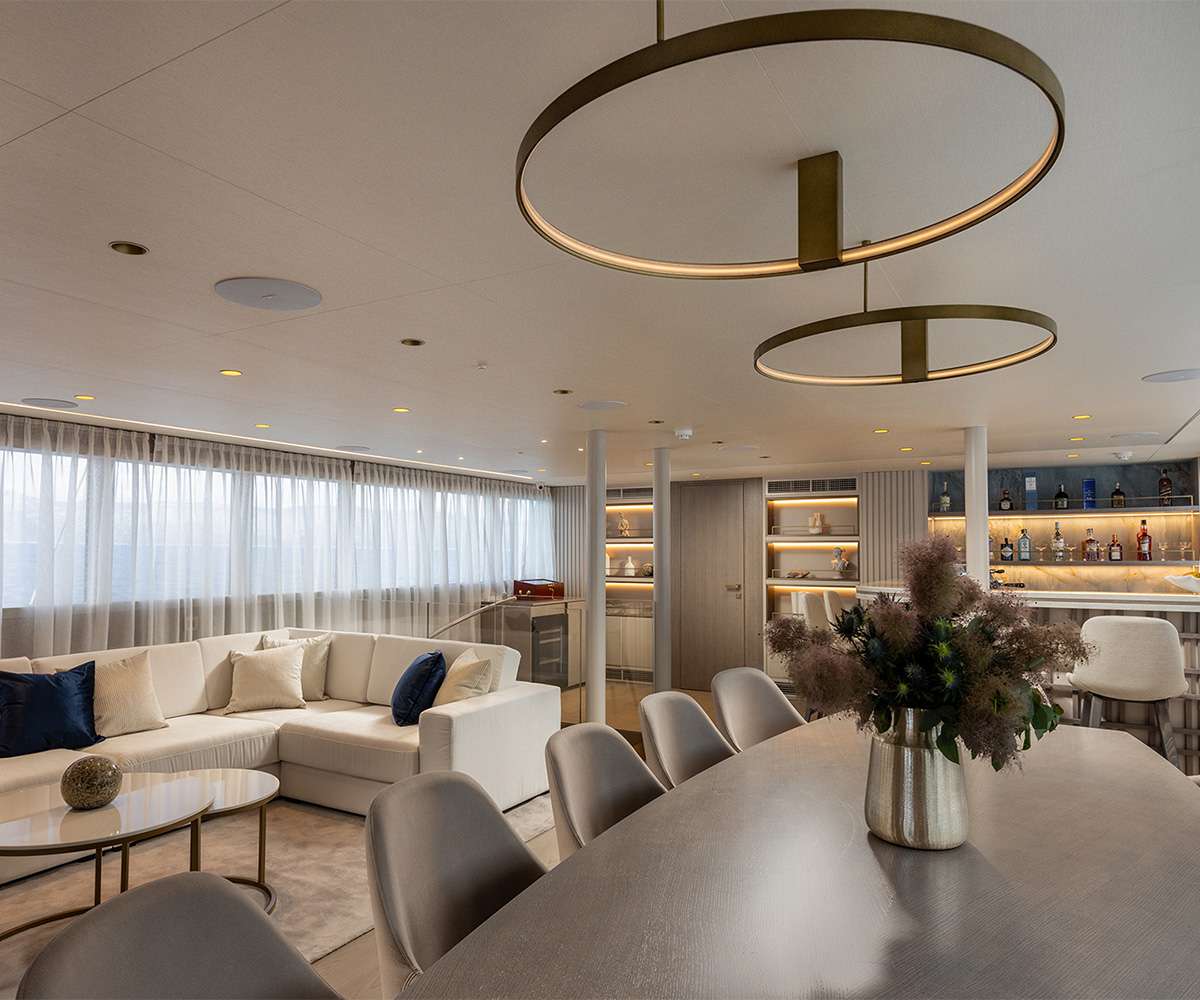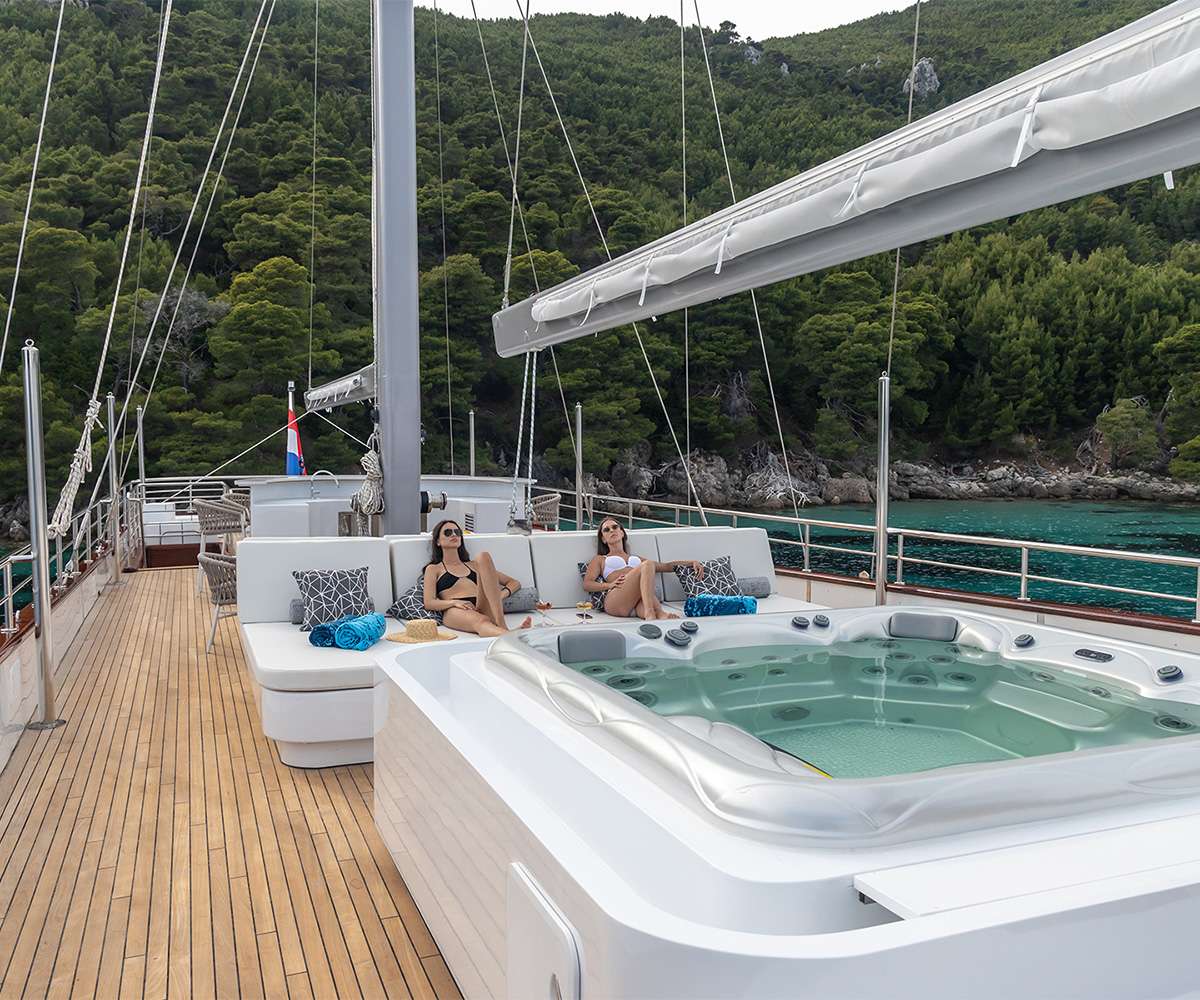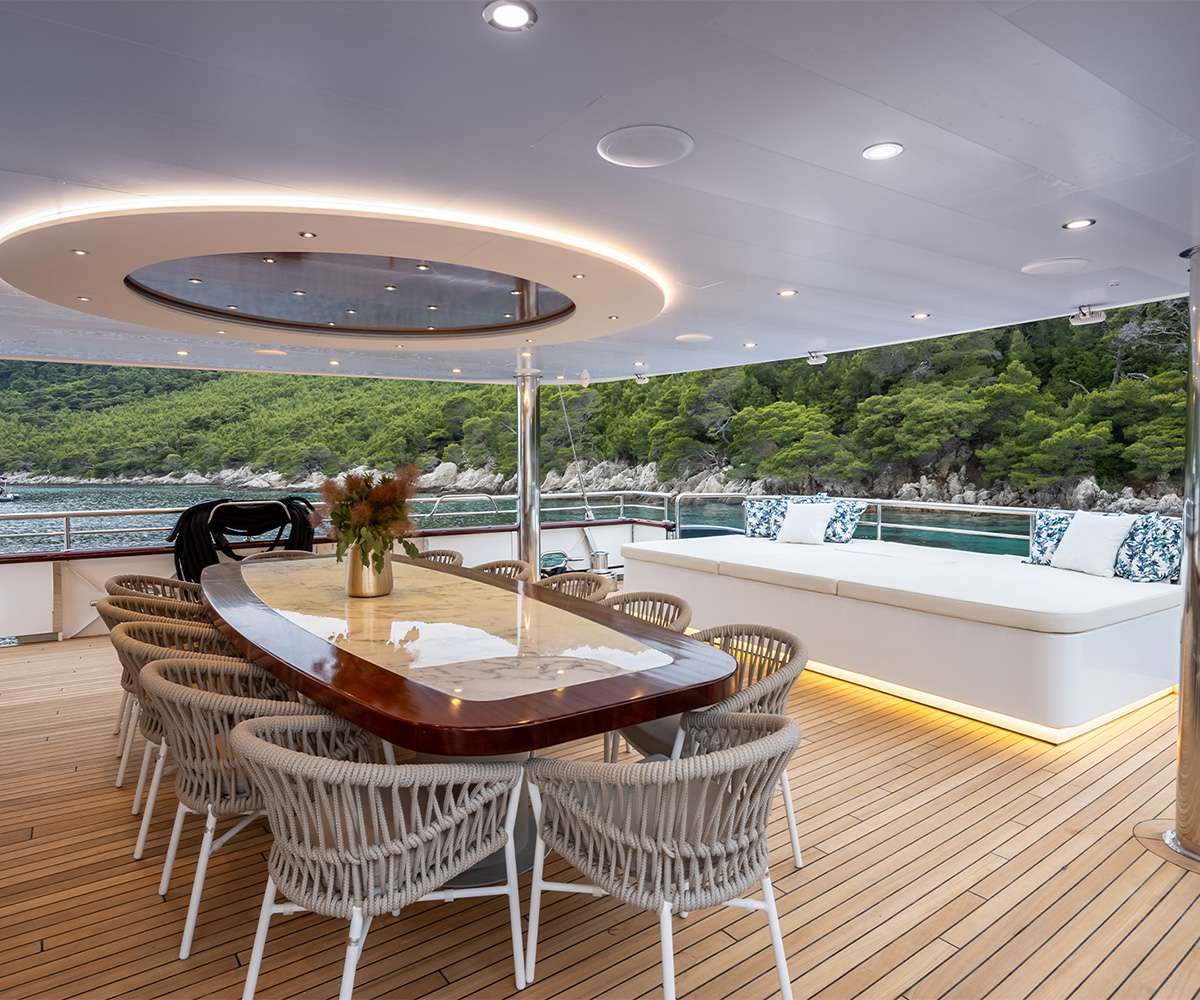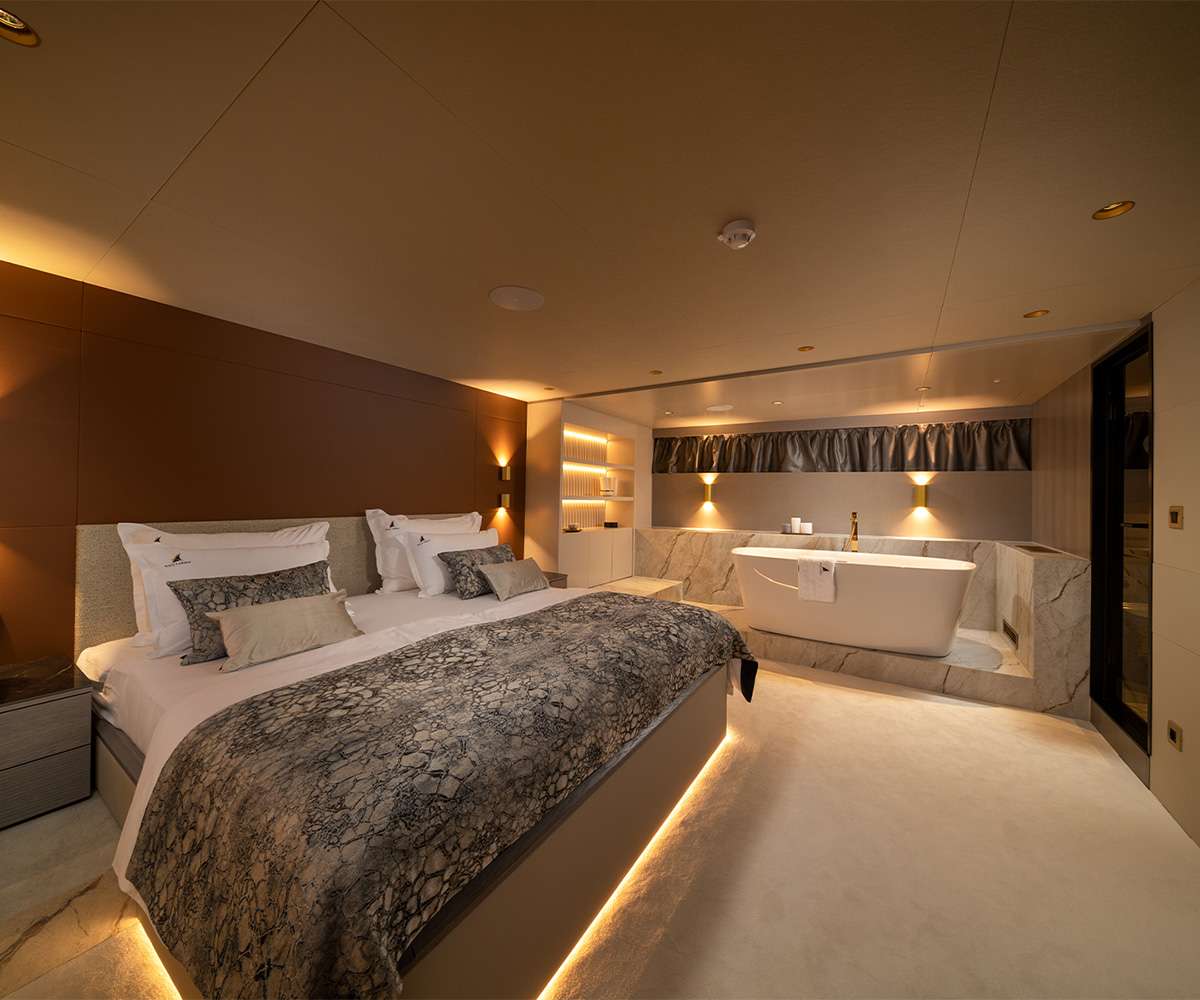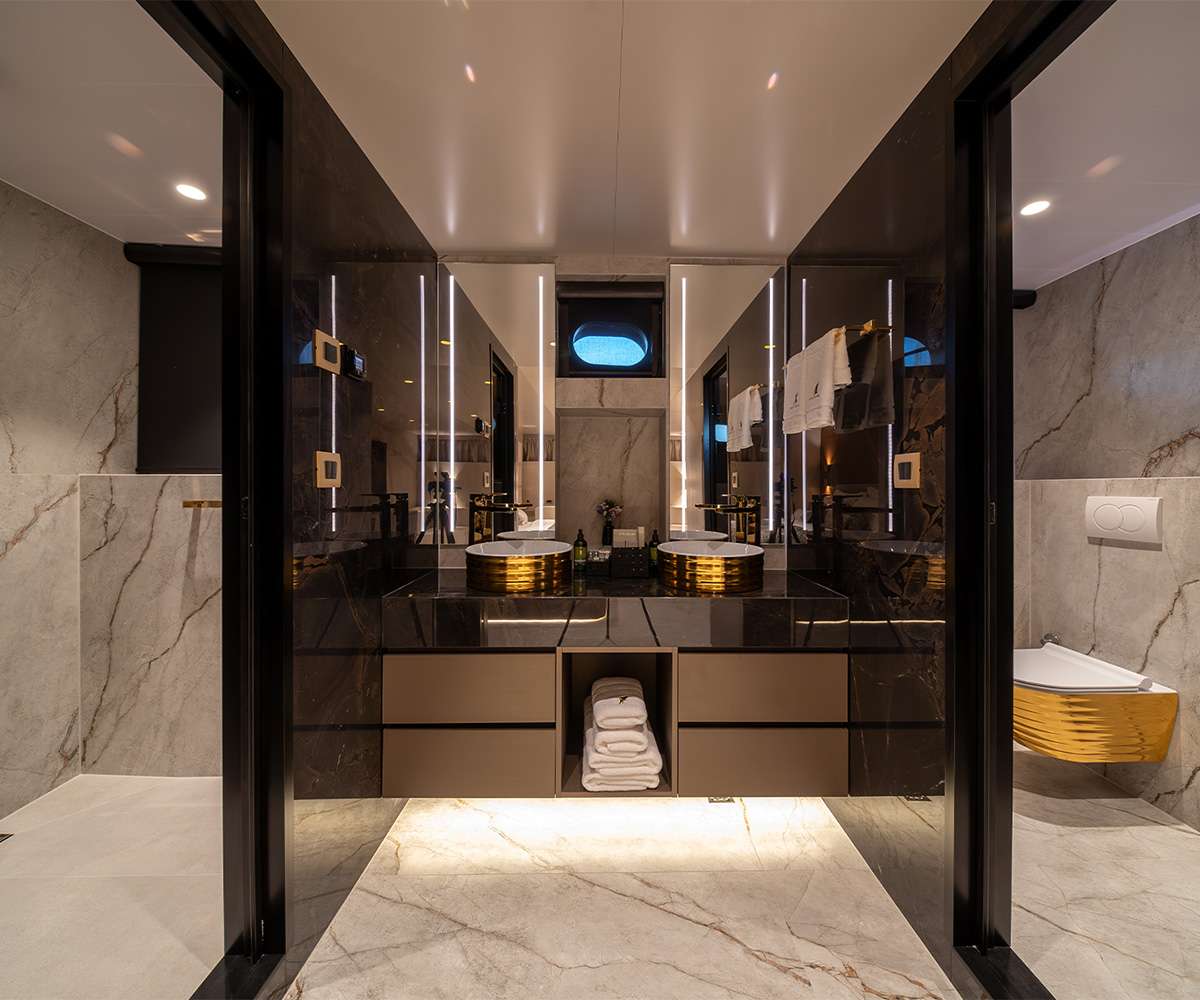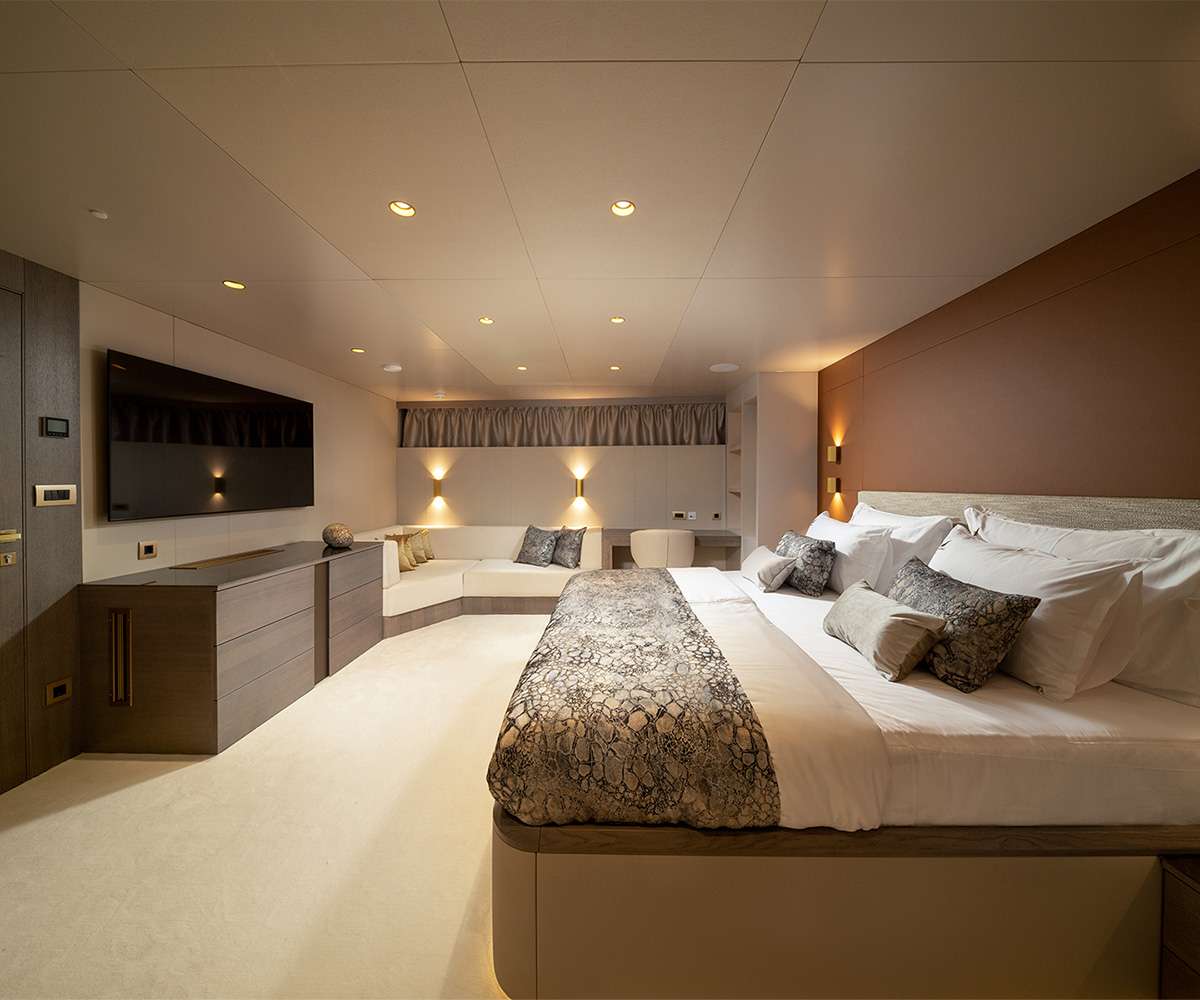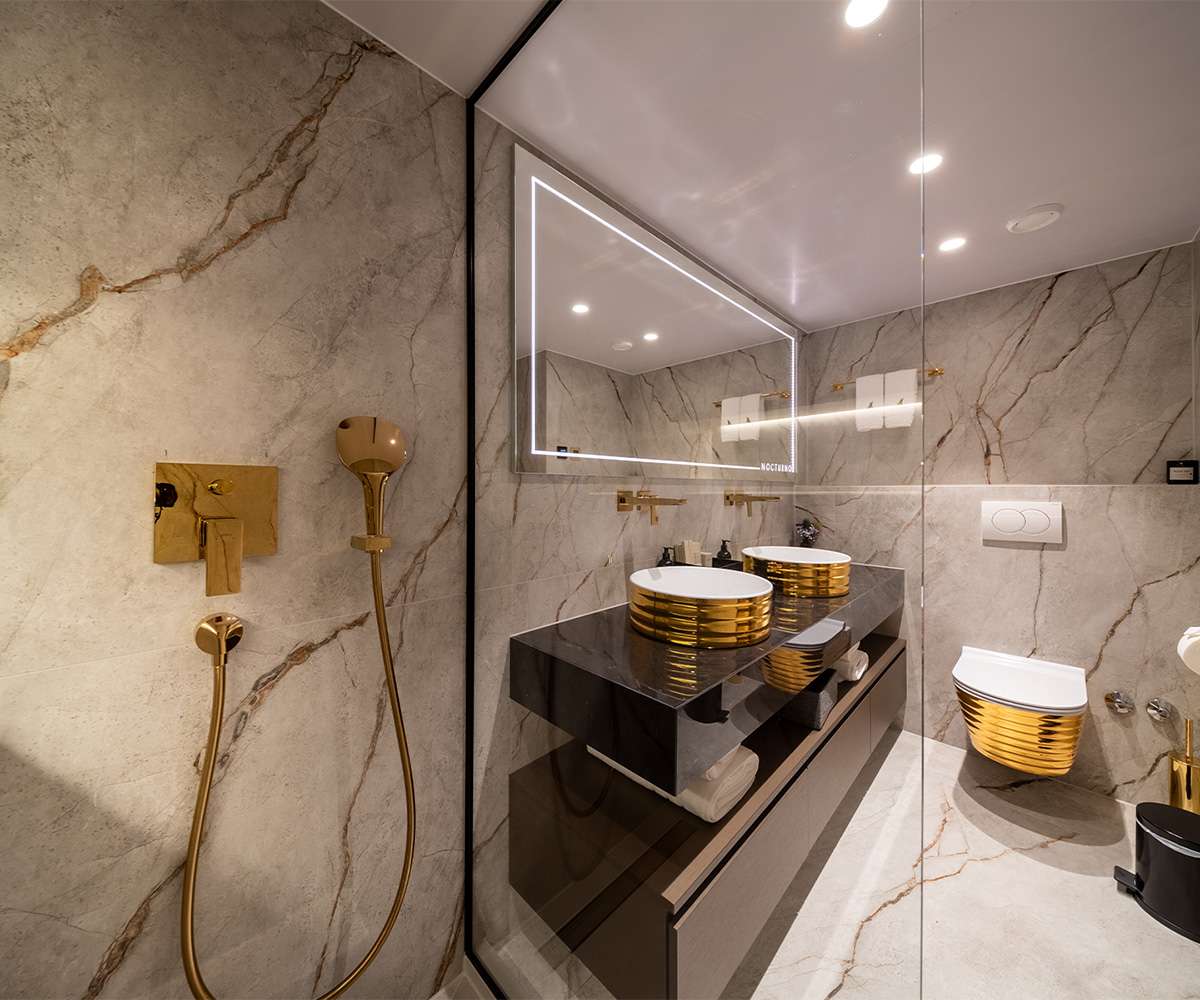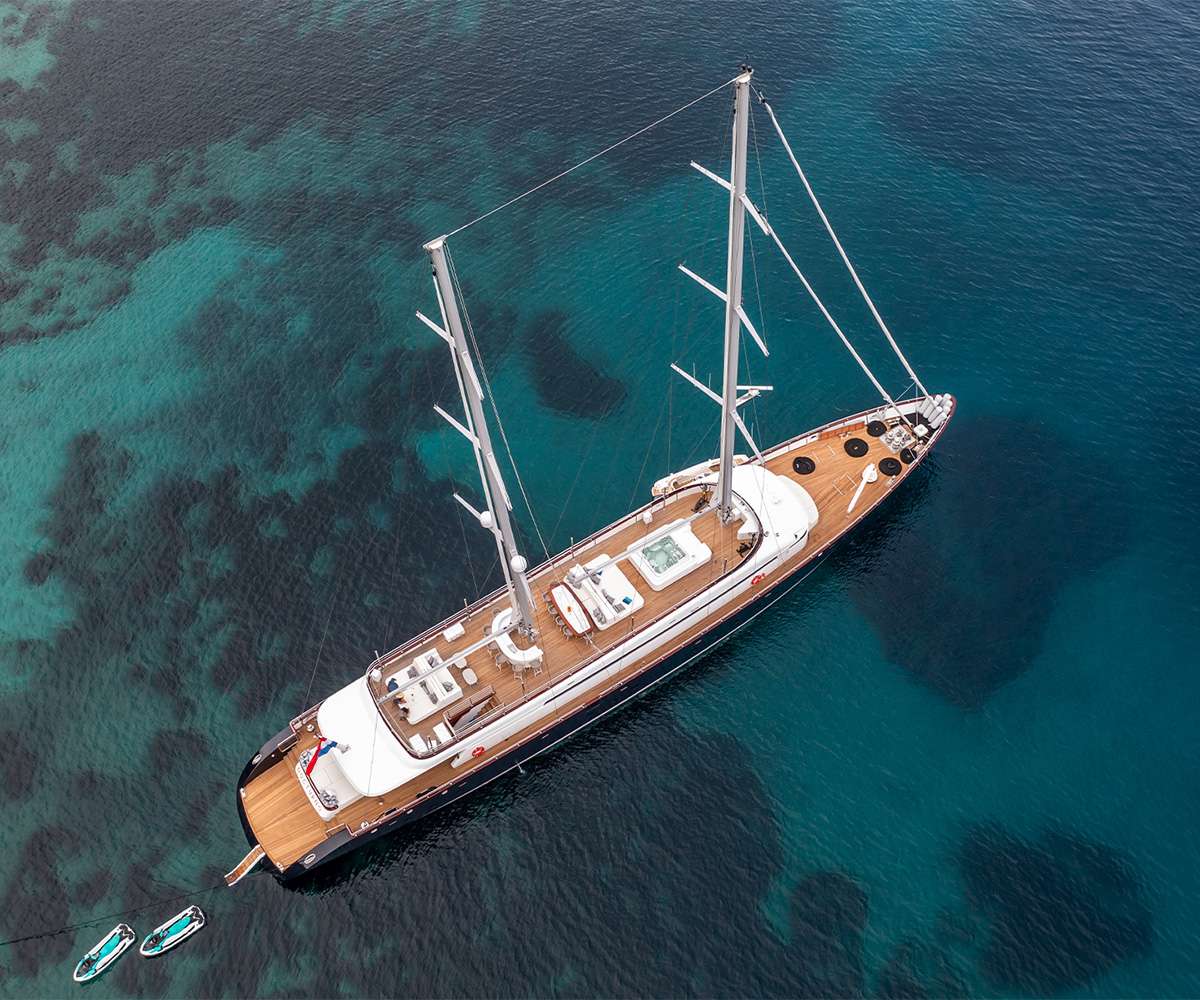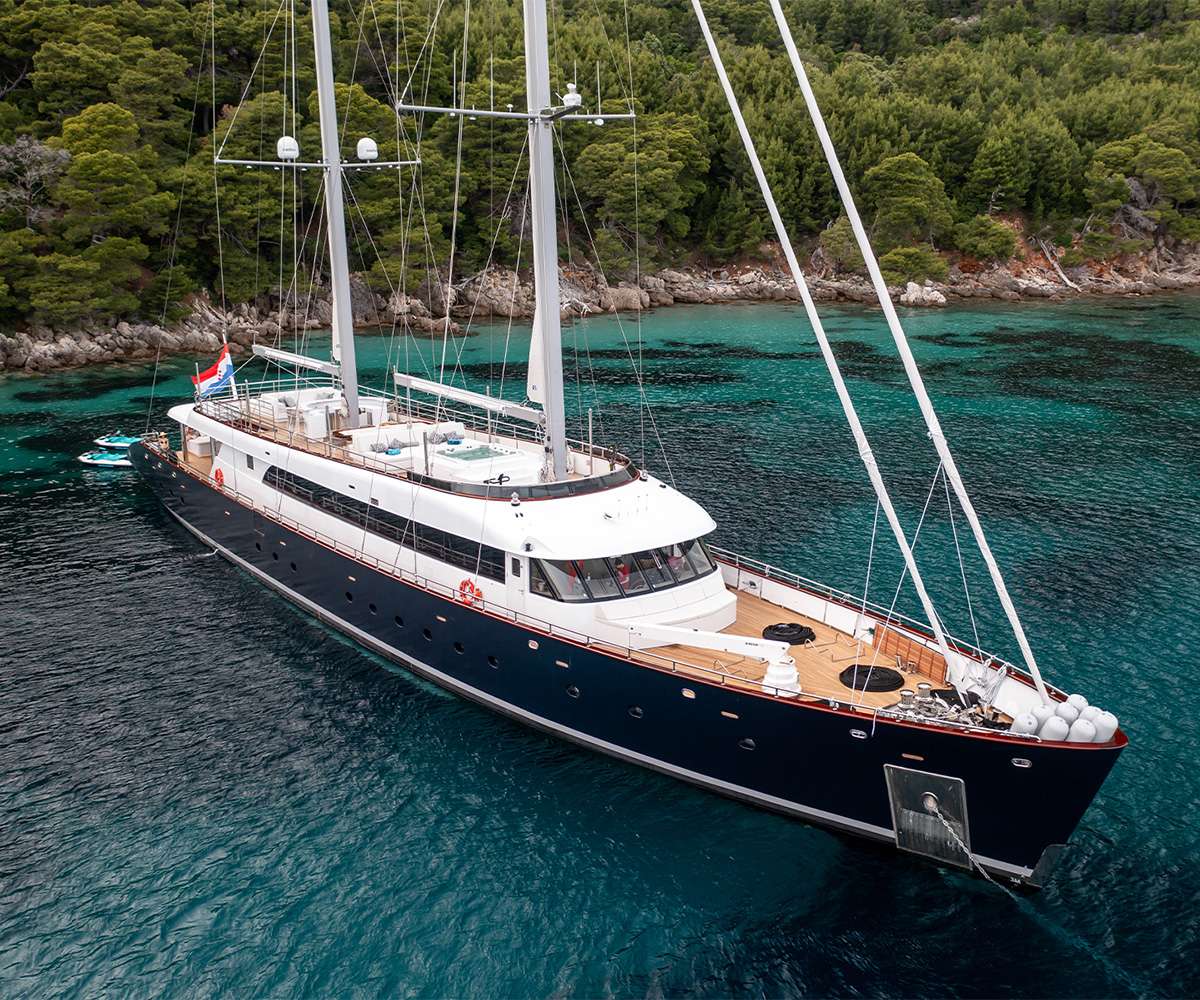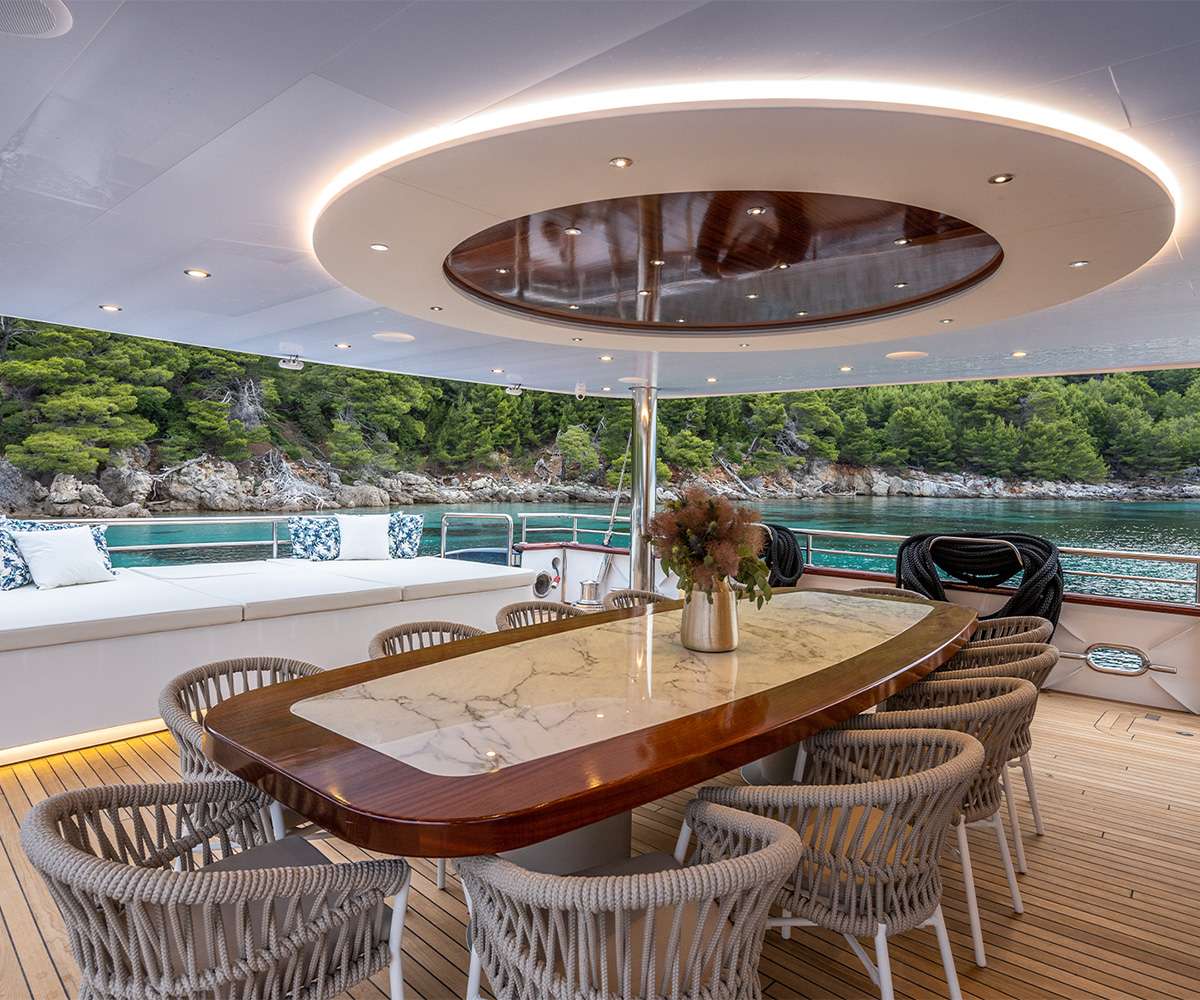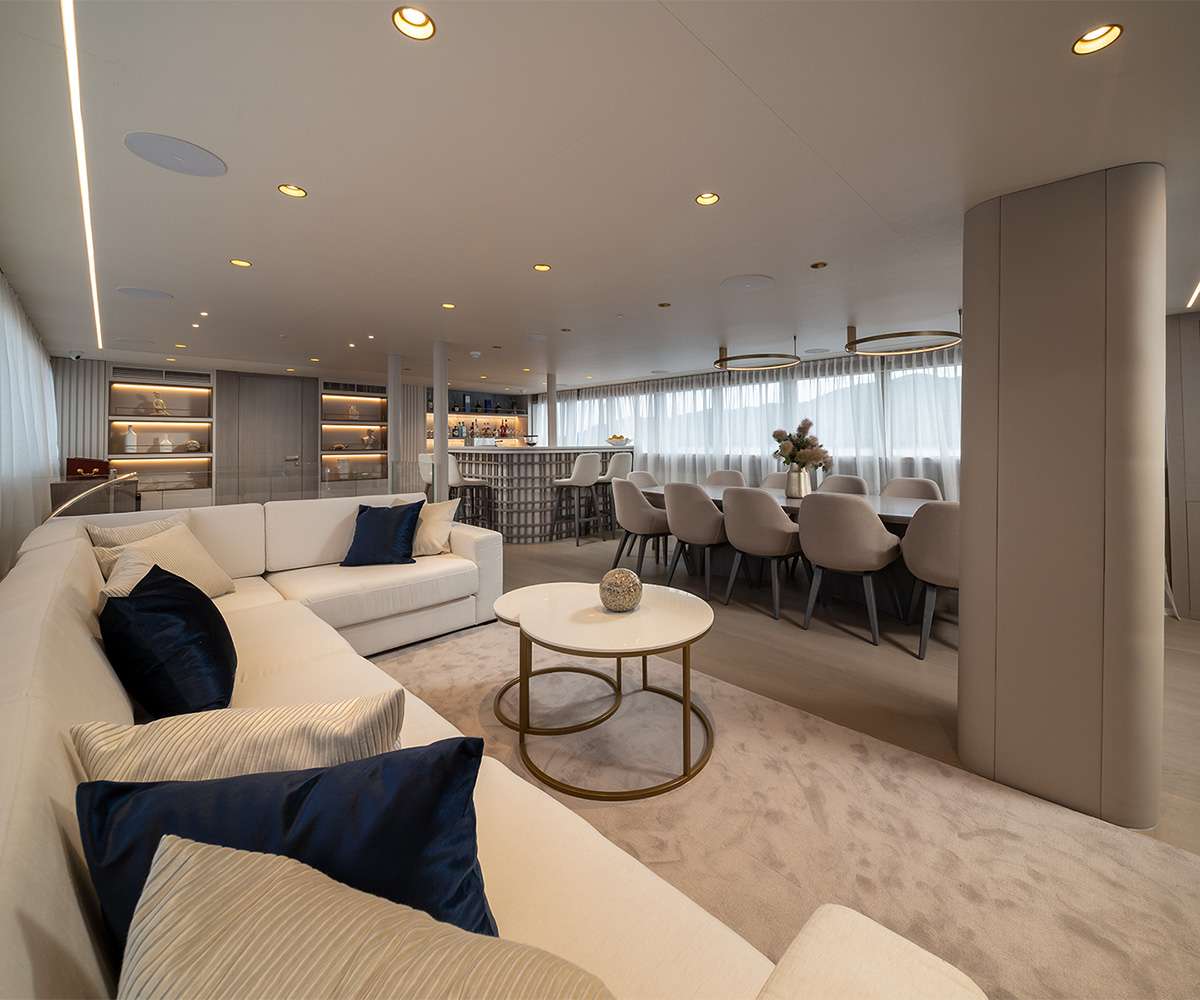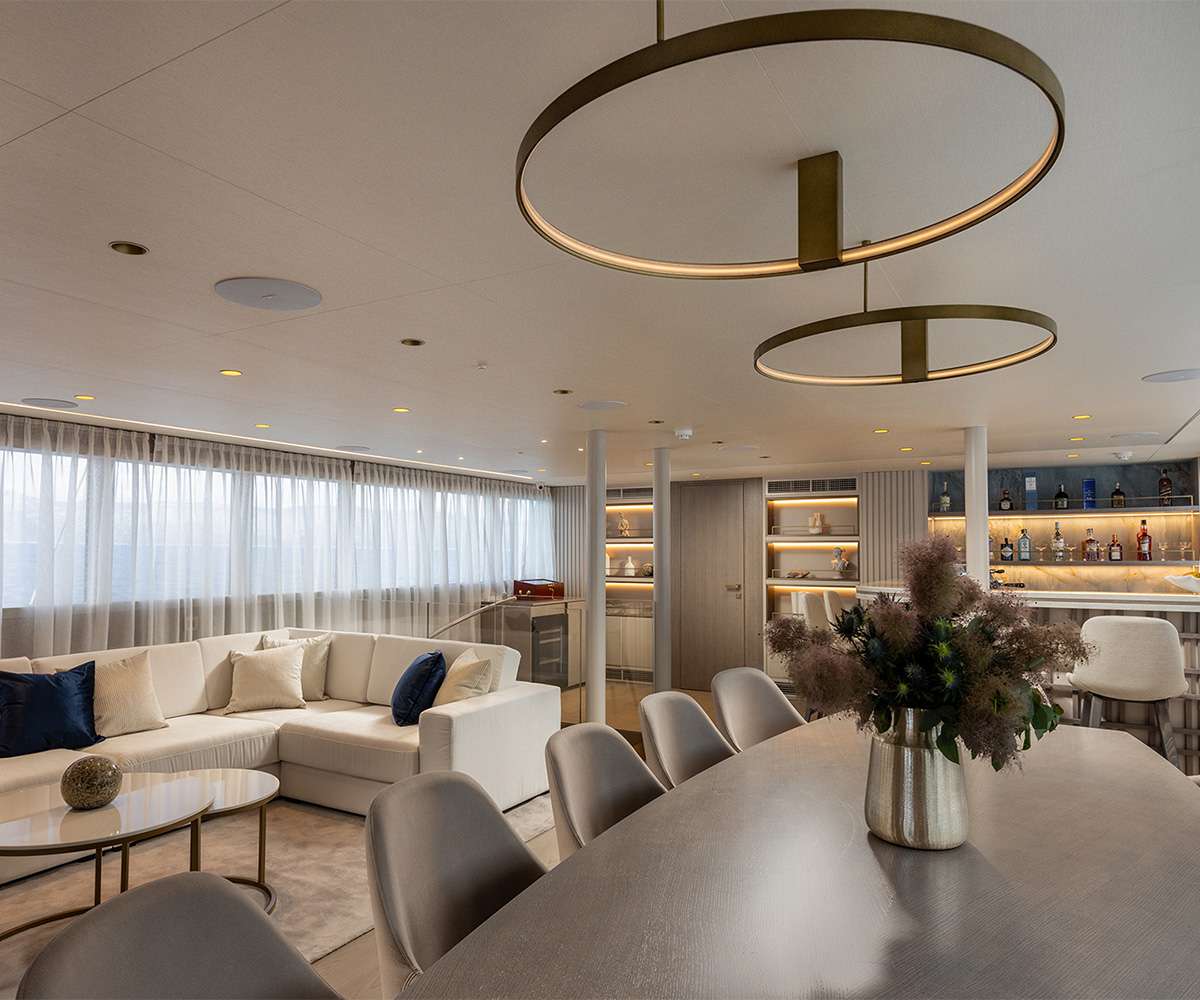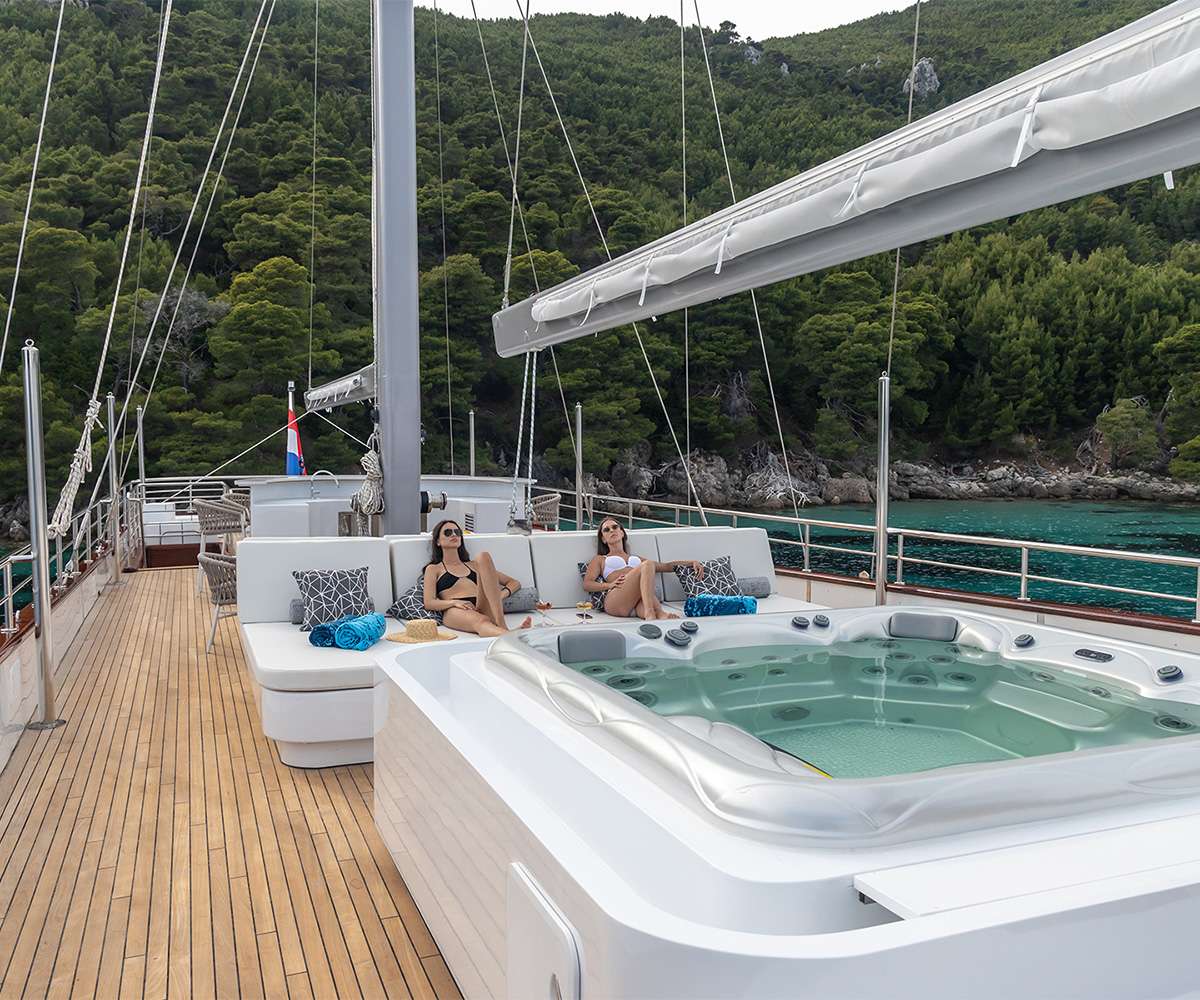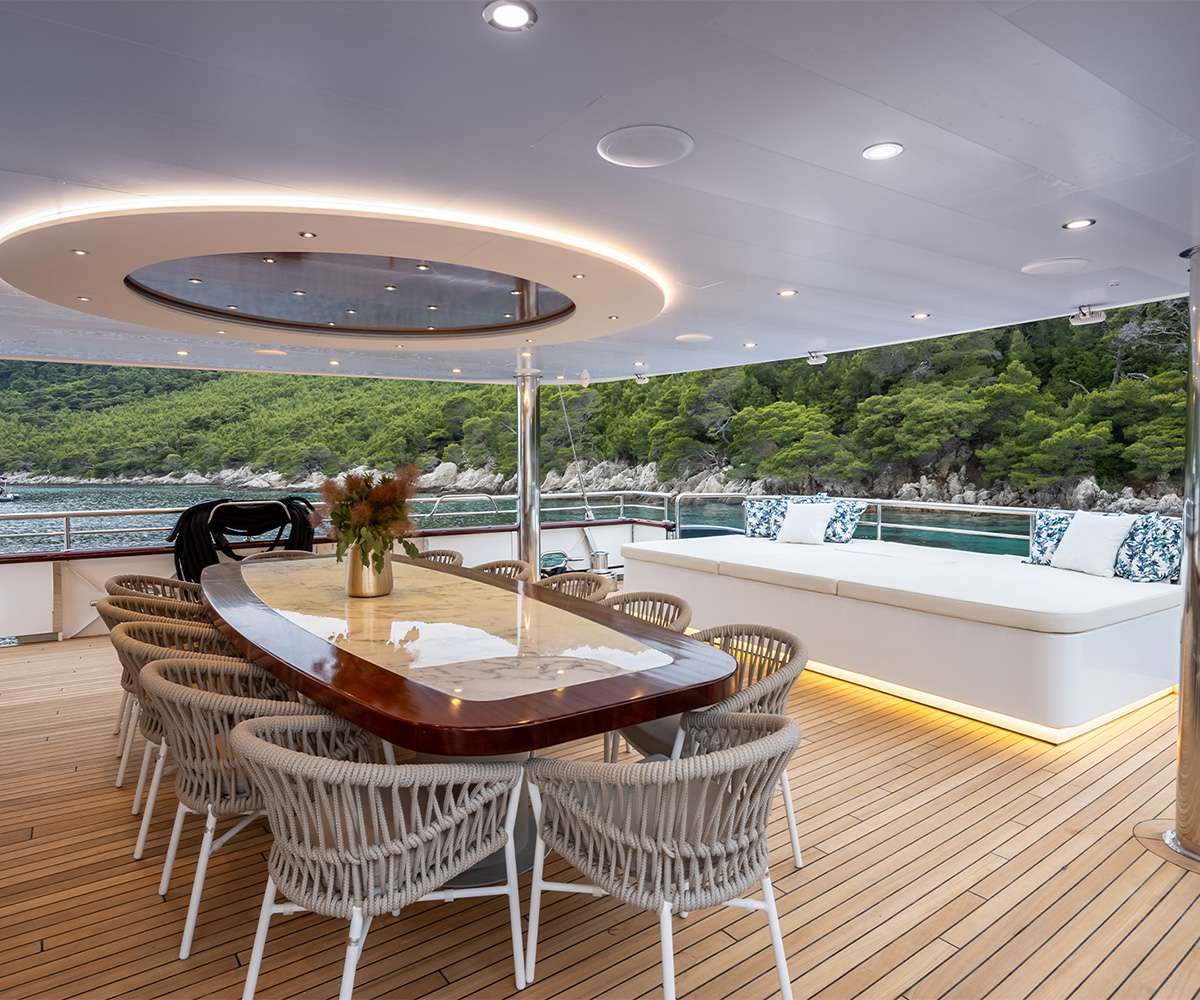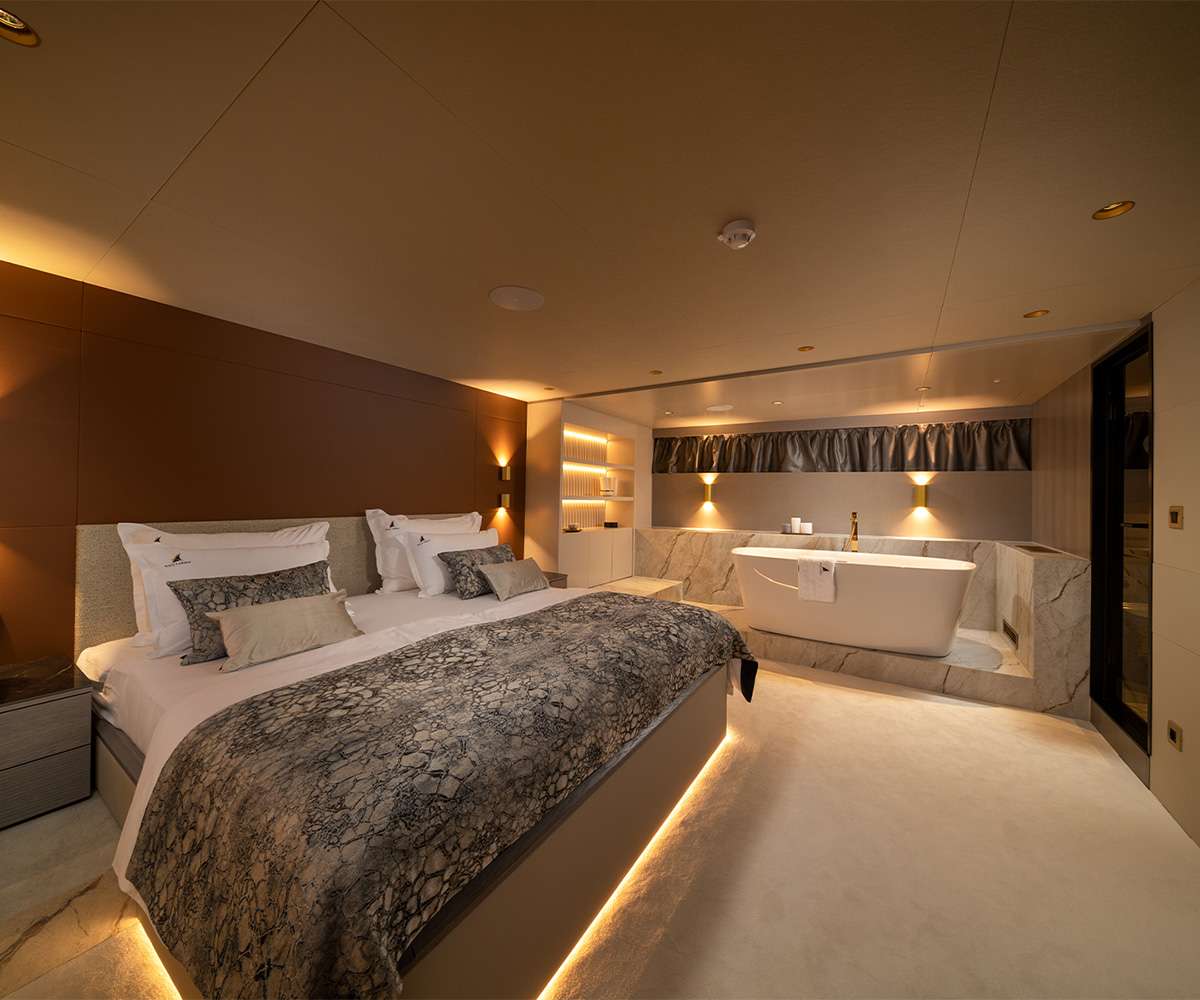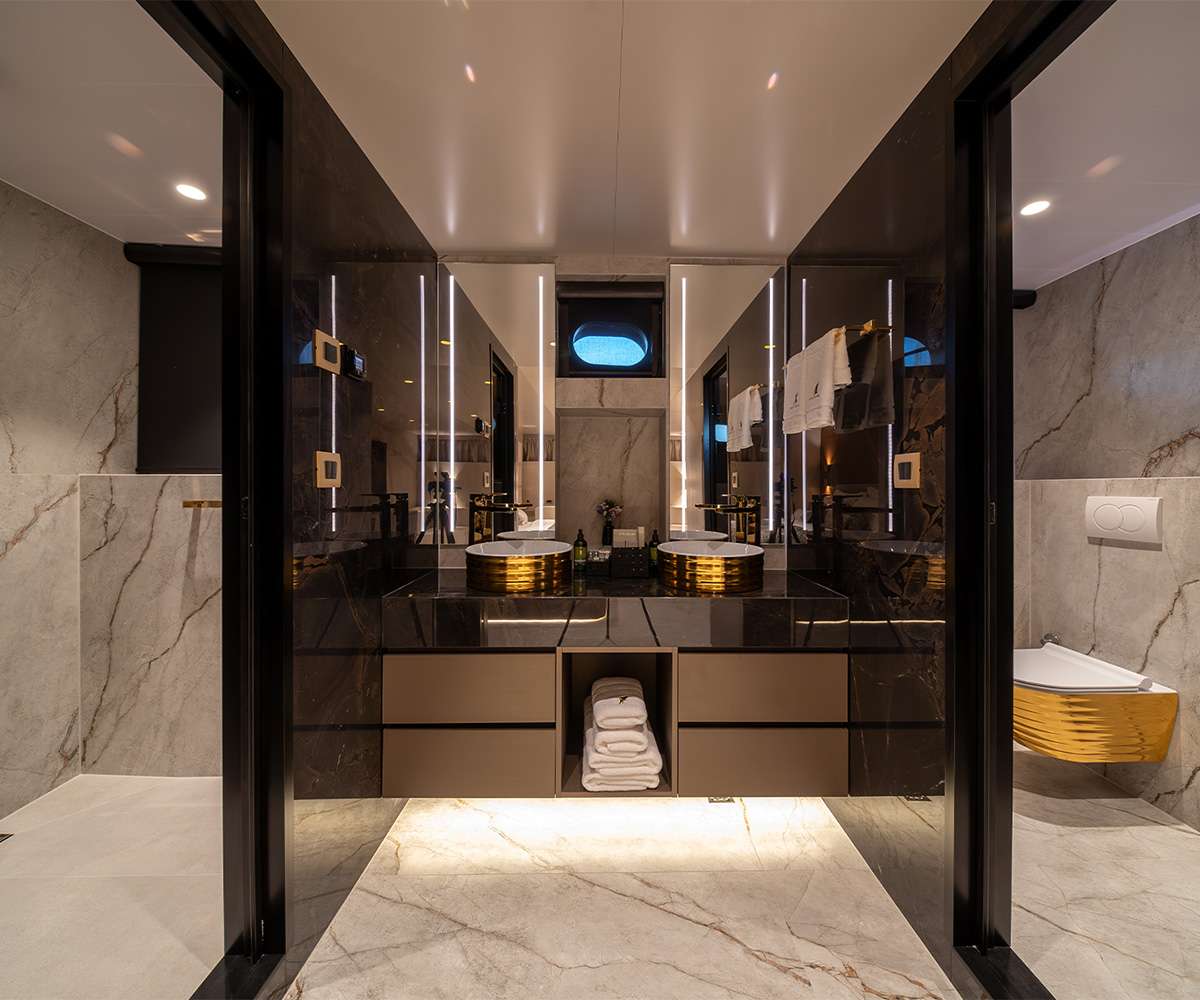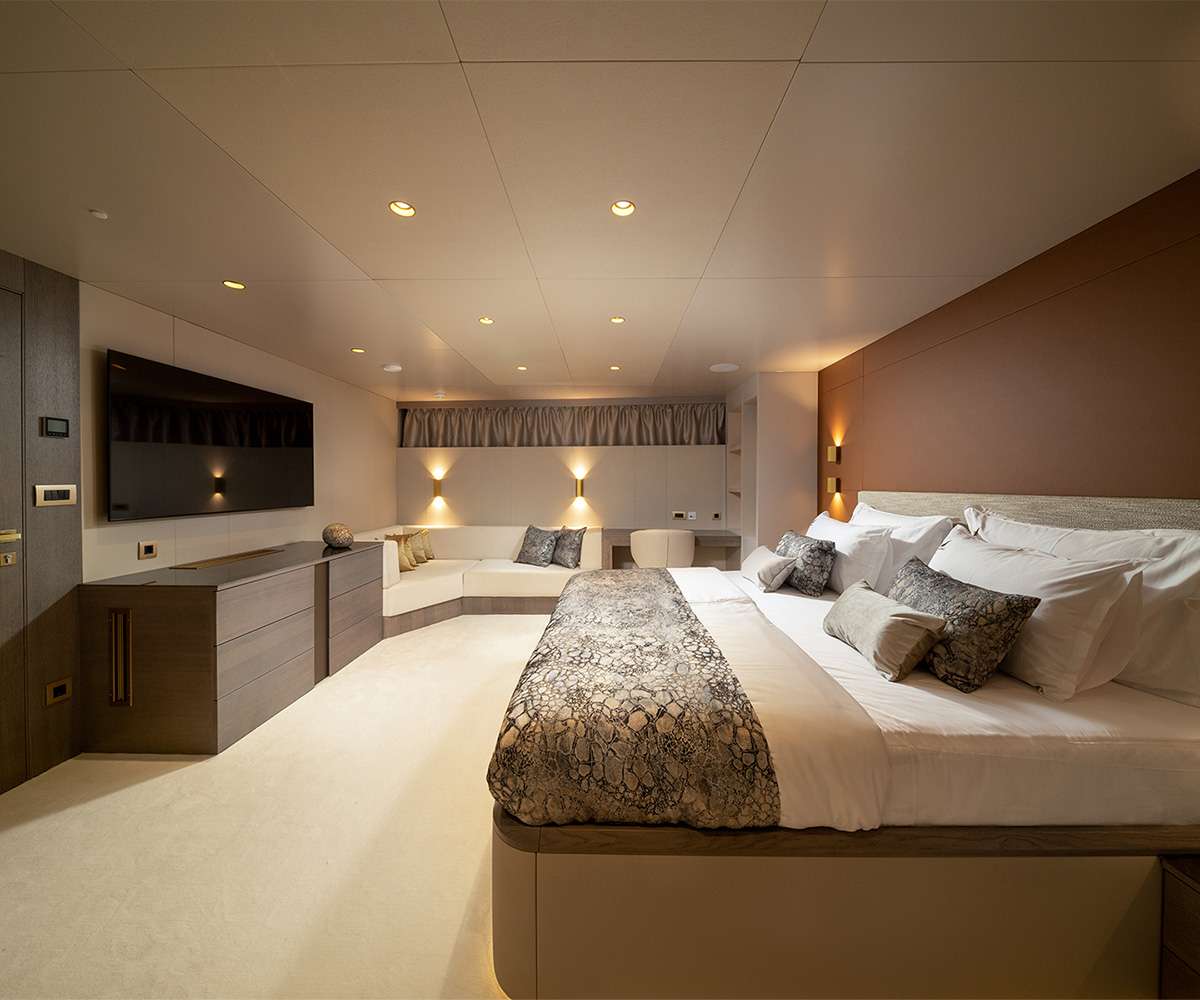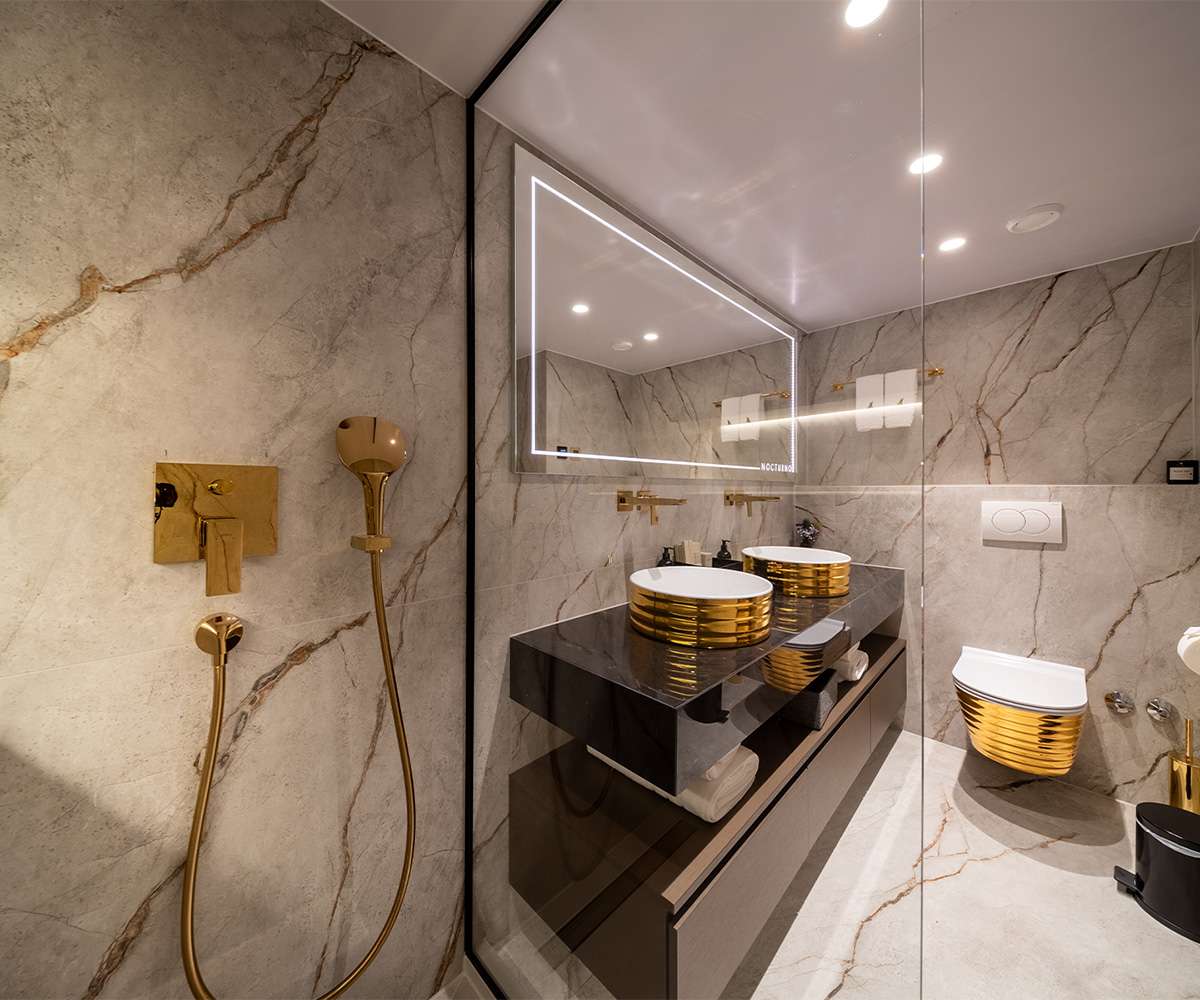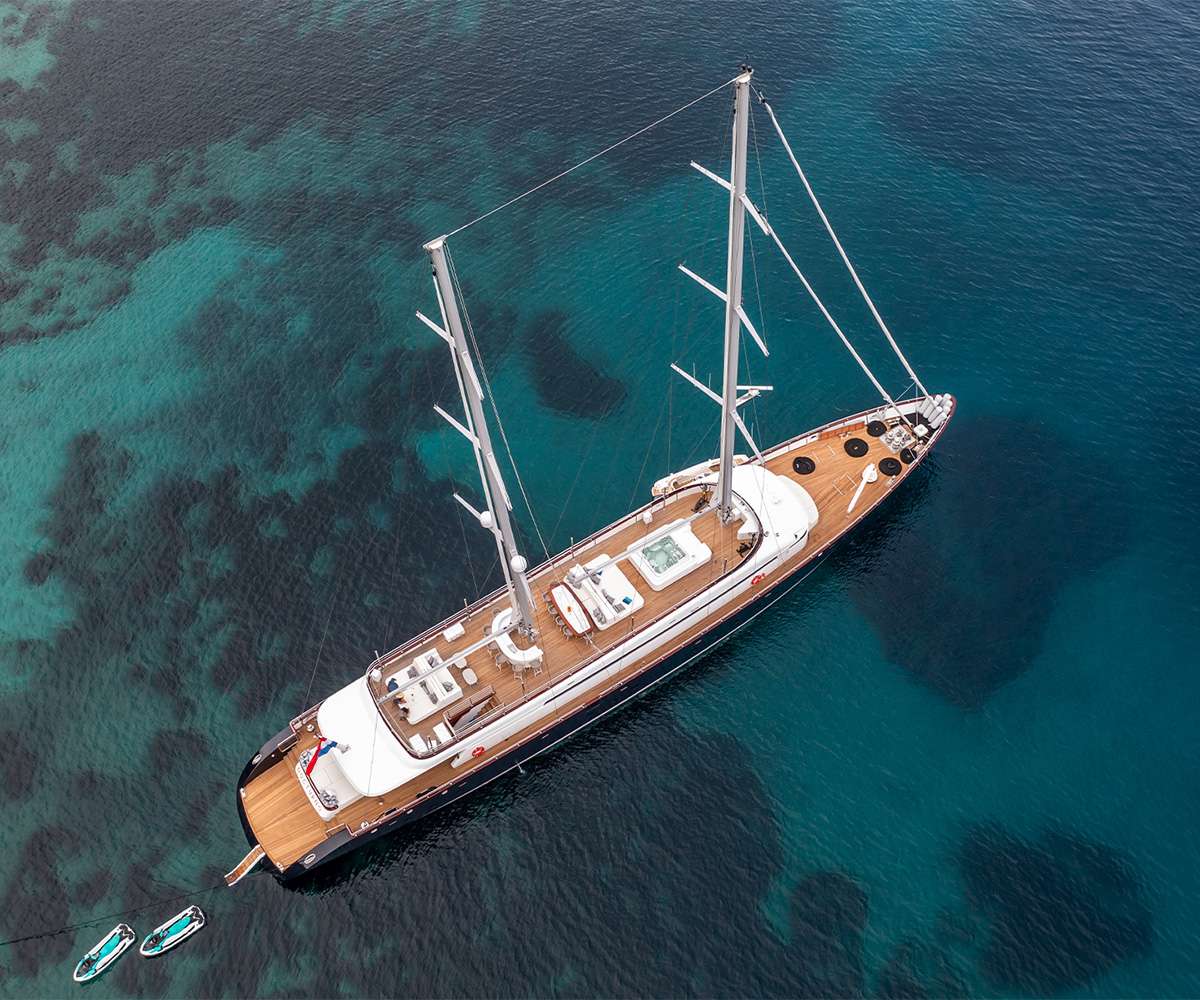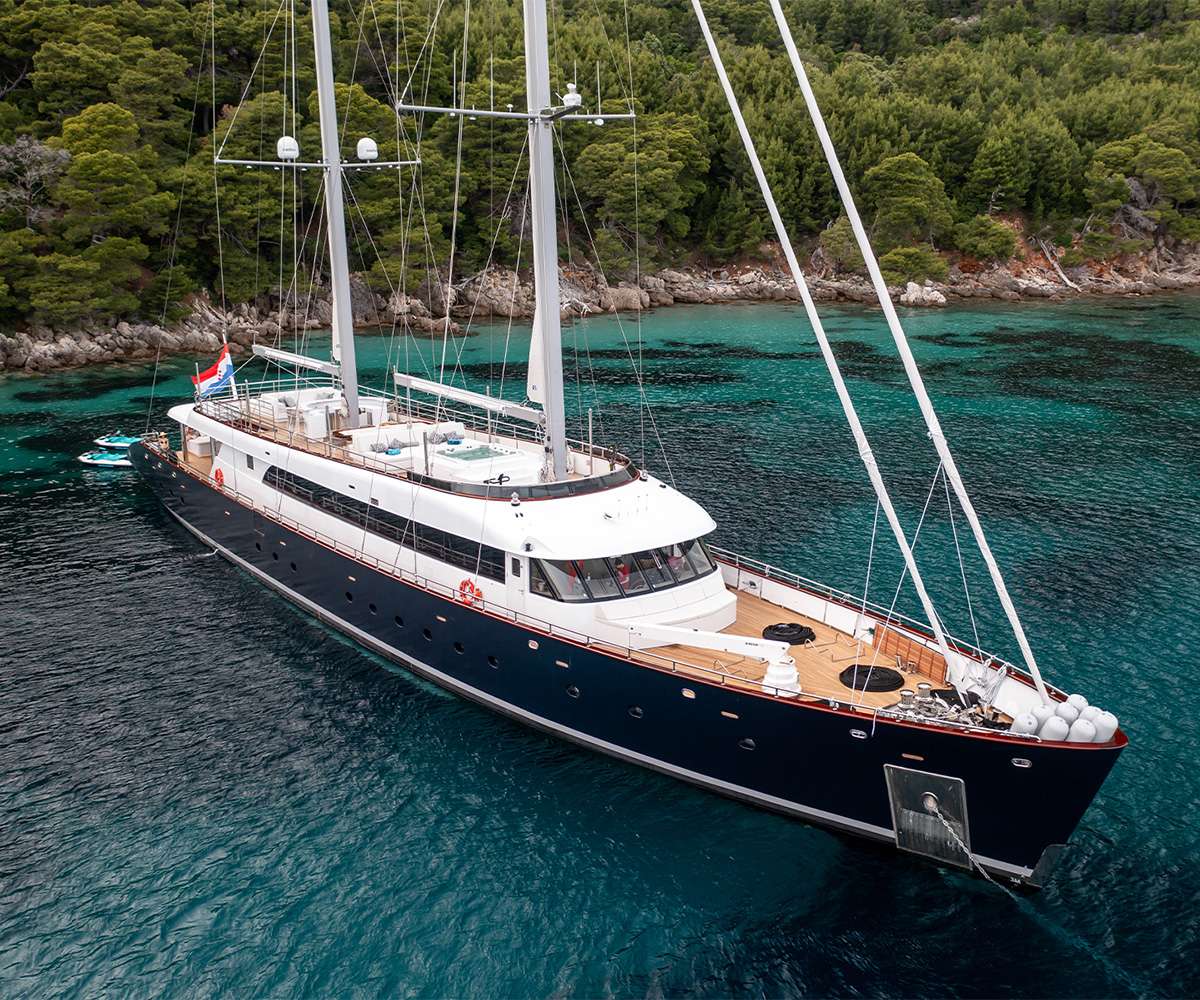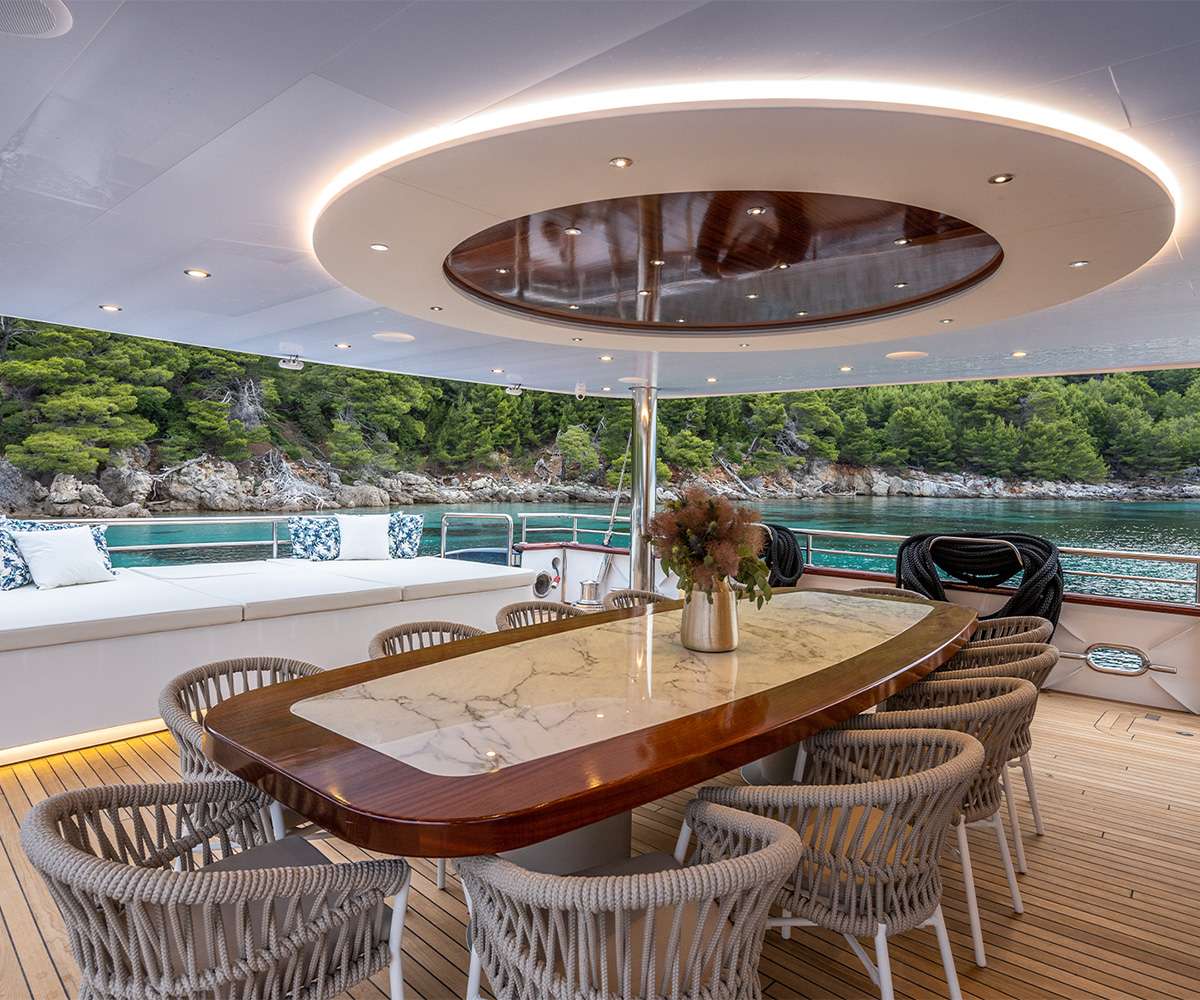 Accommodations
| | |
| --- | --- |
| Sleeps 12 guests in 6 guest stateroom(s). | |
| 2 with King Bed(s) | |
| 4 with Queen Bed(s) | |
| 6 with Double Bed(s) | |
| 2 with Twin Bed(s) | |
Details
1 Master Cabin: Cabin 40 m2, with double king bed
1 Vip Cabin: Cabin 44 m2, with double king bed
2 Double Cabins: Cabin 27 m2, with double queen bed
2 Twin/Double Cabins: Cabin 23 m2, with two twin beds convertible into double queen bed
Specifications
| | |
| --- | --- |
| Guests | 12 |
| Staterooms | 6 |
| # Of Crew | 9 |
| Length | 158.00 Ft / 48.00 m |
| Beam | 8.4 m |
| Draft | 3.3 m |
| Built - Refit: | 2023 - No Refit Date Set |
| Builder | Custom |
| Cruising Speed | 8 |
Watersports
| | |
| --- | --- |
| Dinghy HP | Tender boat 6.5 m, 175 HP Rism |
| Paddle Boards | 4 |
| Single Kayaks | 2 |
| Adult Water-skis | Yes |
| Wakeboards | Yes |
| Jet Skis | 2 |
| Snorkeling gear | Yes |
| Fishing Gear | Yes |
| Scuba Diving | Yacht offers Rendezvous Diving only |
Other Toys
E-Foil
Pricing
From: 84,000
To: 95,000

Pricing Details
charter price does not include VAT (13%)

APA (Advance Provisioning Allowance): 25 % of charter fee paid with the balance for covering running costs during the charter: port and marina fee, fuel for jet ski and tender operated watersports, national park entrances, custom fees and charter licenses if chartered outside of Croatia, food and drinks options, and anything else that guests might need while on charter. A strict set of accounts is held by the captain throughout the charter and any funds not spent are refunded to the client in full.


Special offer - discount on the charter price:

30/08/2023-06/09/2023. 84 000€ - 5% discount
07/09/2023-14/09/2023. 78 000€ - 5% discount

15/09/2023-22/09/2023. 78 000€ - 5% discount
23/09/2023-30/09/2023. 78 000€ - 5% discount
01/10/2023-08/10/2023. 78 000€ - 5% discount
09/10/2023-16/10/2023. 78 000€ - 5% discount

PLEASE INQUIRE FOR FURTHER PRICING DETAILS
Crew Profile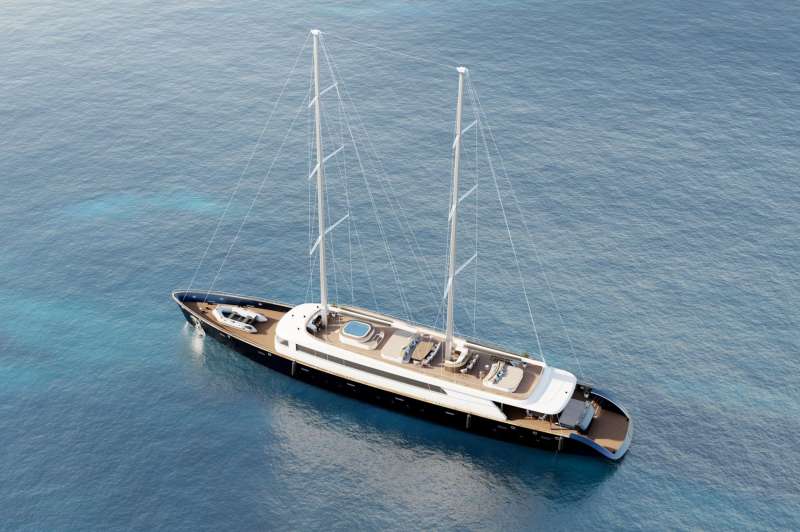 DUJE ERCEGOVIĆ - CAPTAIN
Captain Duje was born in 1989 in Split into a family with over 40 years long tradition of maritime enterprise.
Before Nocturno, he was the captain of another family boat.
He studied at the Faculty of Maritime Studies in Split. He also has experience as an officer on LNG.
He is very athletic; in his free time, his passions are spearfishing and football. He plays in the position of the defender in the local football club and
Duje is an amiable and easy going person, a very confident who will do everything to make your cruise unforgettable.
He and the Nocturno crew will be at your disposal during your memorable cruising.
STIPE ERCEGOVIĆ - CHIEF MATE
Stipe, captain's younger brother was born in Split in 1999. 1999., and same like his older brother he has spent most of his younger days around sea and boats or sailing with his father.
After graduating from high school, he decided to join his brother on a boat, considering it the best way to gain life and work experience, and from this season, he will be with his brother on his new boat.
When he is not sailing on the sea surface , he is under the sea diving. This is his way to relax and connect with the sea on a special way. During the winter he remains active and engages in various recreational sports such as ,futsal, basketball and aerosol.
While aboard Stipe is always there for all the clients needs. He will welcome you with the smile on his face, ready to be at your service whether you need a towel when going out of the sea, a tender ride or some new water toy.
ANDRIJA KATUŠIĆ - DECKHAND
Born into a naval family, Andrija spent much of his childhood watching his grandfather and father set sail for the blue horizon.
He listened attentively to their stories and experiences and slowly fell in love with sailors' lives. After graduating from the Technical High school of Engineering and Mechatronics, Andrija decided to follow his family legacy.
He joined the yachting industry in 2018 and has worked on several vessels, including a 31 meters mini cruiser Luna, also owned by the Ercegović family. Hi s natural navigation and mechanical skills, combined with his easy going character, make him a true asset to the Nocturno family.
Not only is he a skilled sailor, but he is also a highly skilled mason.
In his spare time, 23 year old Andrija enjoys fishing and playing football.
MARIO BARTULOVIĆ - DECKHAND
After graduating from Maritime High School, 29-year-old Mario was pursuing a professional football career before he decided to enter the yachting industry.
His great sense of adventure and love for the sea led him into the yachting world, where he found his new passion and proved himself a very skilled sailor, reliable colleague, and great worker.
He is joining Nocturno as a second mate after performing that role flawlessly on other motor sailors.
His former colleagues describe him as a great team player, an ever-smiling, easy-going person.
DALIBOR PERINČIĆ - CHEF
Dalibor is genuinely passionate about gastronomy, which awakens his creativity and imagination!
He has been attracted to cooking since childhood, but he only discovered his love for gastronomy at the High Catering School. His time there allowed him to hone creative ideas and express himself through cooking. He was able to learn about different cuisines and experiment with ingredients to bring out the best flavors. At that time, Dalibor developed a strong affinity for cooking.
Following his dreams, Dalibor had the opportunity to continue his education in gastronomy. He took advantage of this opportunity by enrolling in a master's course, which required dedication and hard work, but paid off in the end.
During the course, he gained even more knowledge about regional cuisines while developing specialized skills such as plate techniques and food presentation methods. This experience proved invaluable when it came time to cook professionally; it gave him the confidence and expertise to create amazing dishes everyone could enjoy!
He makes the most of his downtime by enjoying quality moments with those he loves and exploring new places.
MIJO MANDURIĆ - SOUS CHEF
Mijo Mandurić is a very experienced 30-year-old sous chef from Split who was part of the Ercegović crew family long before joining the Nocturno family.
Nothing delights him more than exploring new culinary styles and finding new ways to prepare food, so he takes every opportunity to travel abroad and attend culinary classes.
When he is not exploring what's new in the world of pots and pans, Mijo loves to play football in a local football club, where he has shown excellent skills and won numerous awards with his playmates.
His former colleagues describe him as hardworking yet easy-going, adventurous yet reliable.
TANJA MILAVIĆ - HOSTESS
Hostess Tanja Milavić, was born in the city of Split in 1989. She finished Language education high school in Omiš, which is a small town located on the sea and known in history for pirates.
That should not scare you as it is just a product of its rich culture in sailing and manufacturing of old wooden ships. She speaks fluent English and has knowledge of conversational Italian and Spanish.
She is well experienced in working on boats and is eager to serve and make each one of her guests a VIP one. Tanja is opened to new experiences and getting to know new people and places which makes her an easy-going person but very dedicated to her job as a crew member on Nocturno.
In her free time, she loves going for walks in nature with her pets, doing pilates and hiking so he truly enjoys the outdoors and has that adventurous spirit.
NIKOLINA ROMIĆ - HOSTESS
After graduating from high school, a 27-year-old Nikolina worked as a teaching assistant for children with special educational needs and disabilities and as a waitress.
She joined the yachting industry in 2021, and there she found a perfect field to combine her passion for travel and love for people.
When Nikolina is not working, she travels, explores new cultures, does yoga, and enjoys outdoor activities.
Besides her experience and professional attitude, Nikolina is a very communicative and easy-going person who knows how to make clients feel at home by meeting all their wishes and requirements.
DORIS GAMBIROŽA - HOSTESS
Hostess Doris Gambiroža was born in the city of Split in 1989. She is a Bachelor of Economics, speaks fluent English, and has knowledge of conversational Spanish.
She is well experienced in working on boats as a hostess. Besides that, she worked as a Poker dealer. After five years working in the local poker club, she becomes a freelance dealer in the EU and worldwide.
She worked as a front desk receptionist at Hostel Sunseekers, welcoming the hostel guests and helping them with any questions they had.
Doris is a young, ambitious individual eager for knowledge and success. She is extremely communicative, ready for teamwork, adaptable, resourceful, and prepared for the challenge.
In her free time, she loves traveling and exploring new places, spending time with friends, taking long walks in nature, and doing recreational kickboxing. She loves enjoying life.
Destinations