Gallery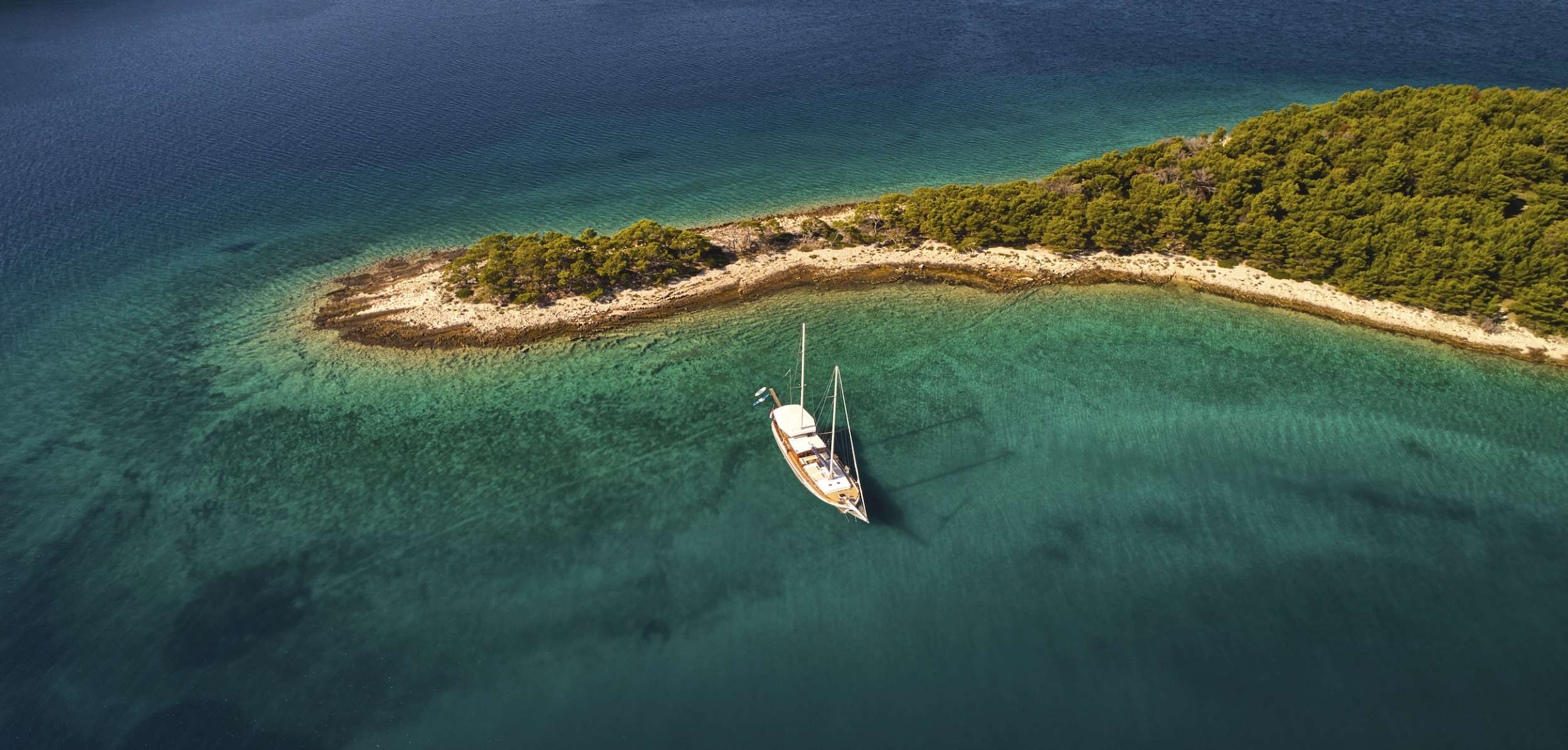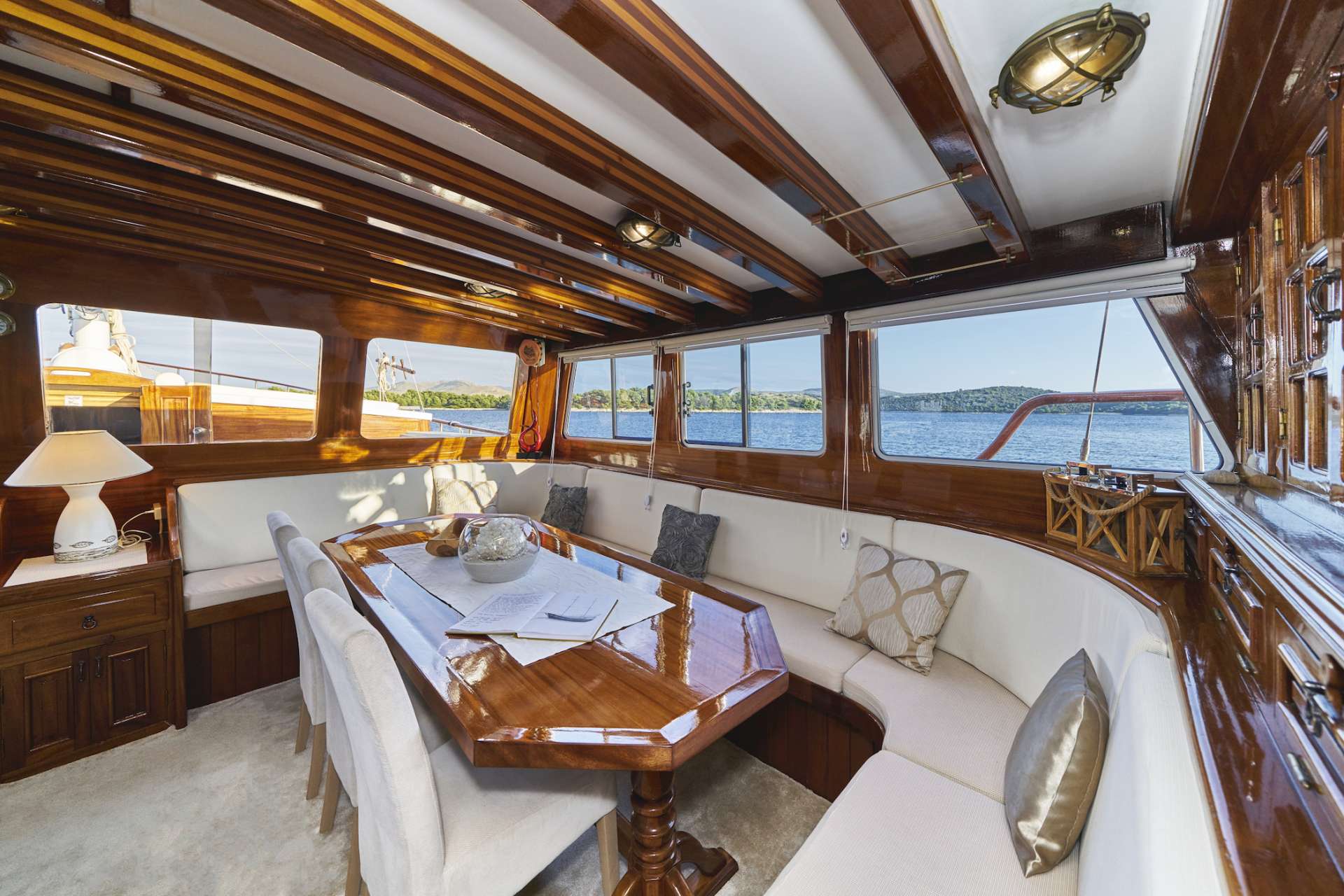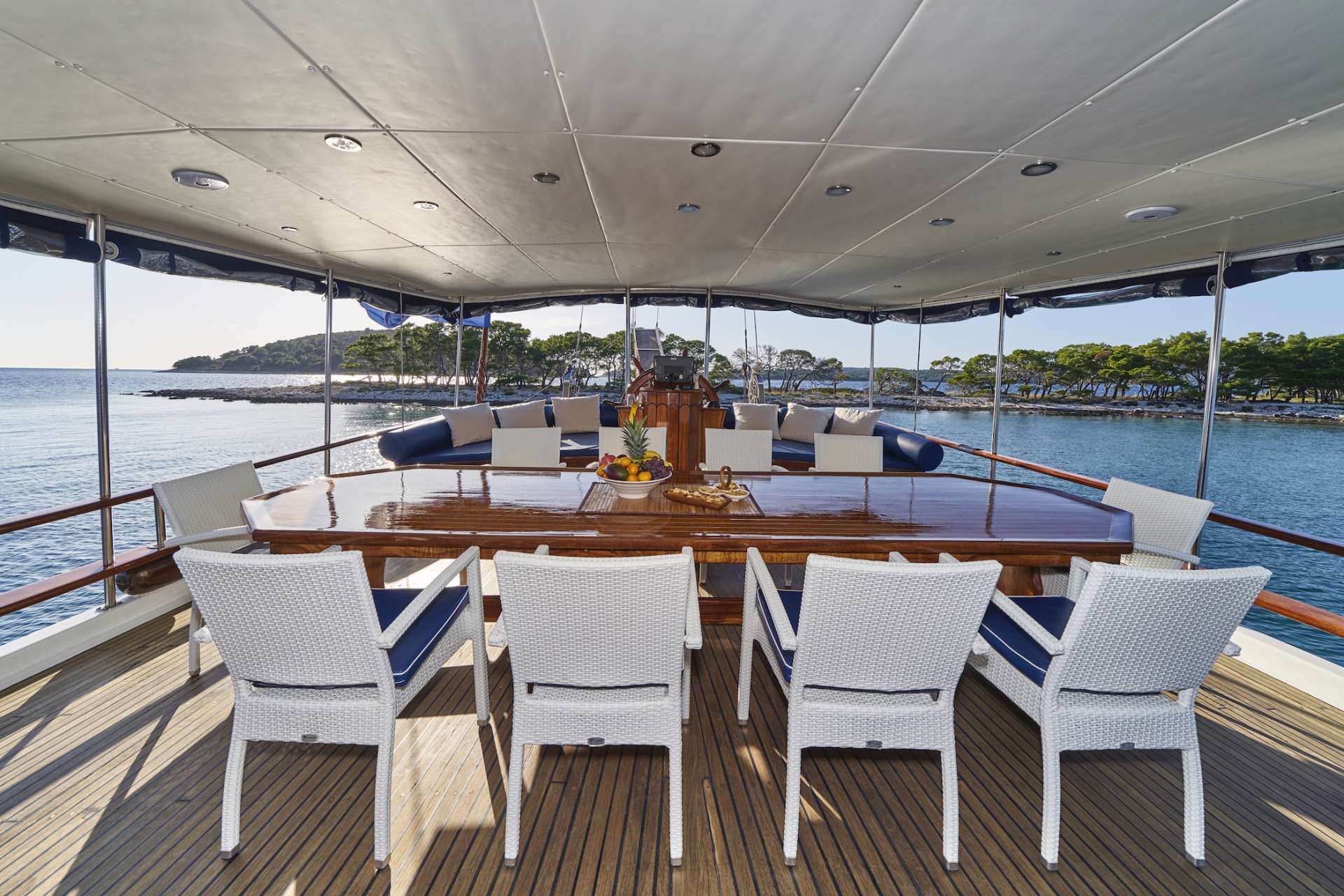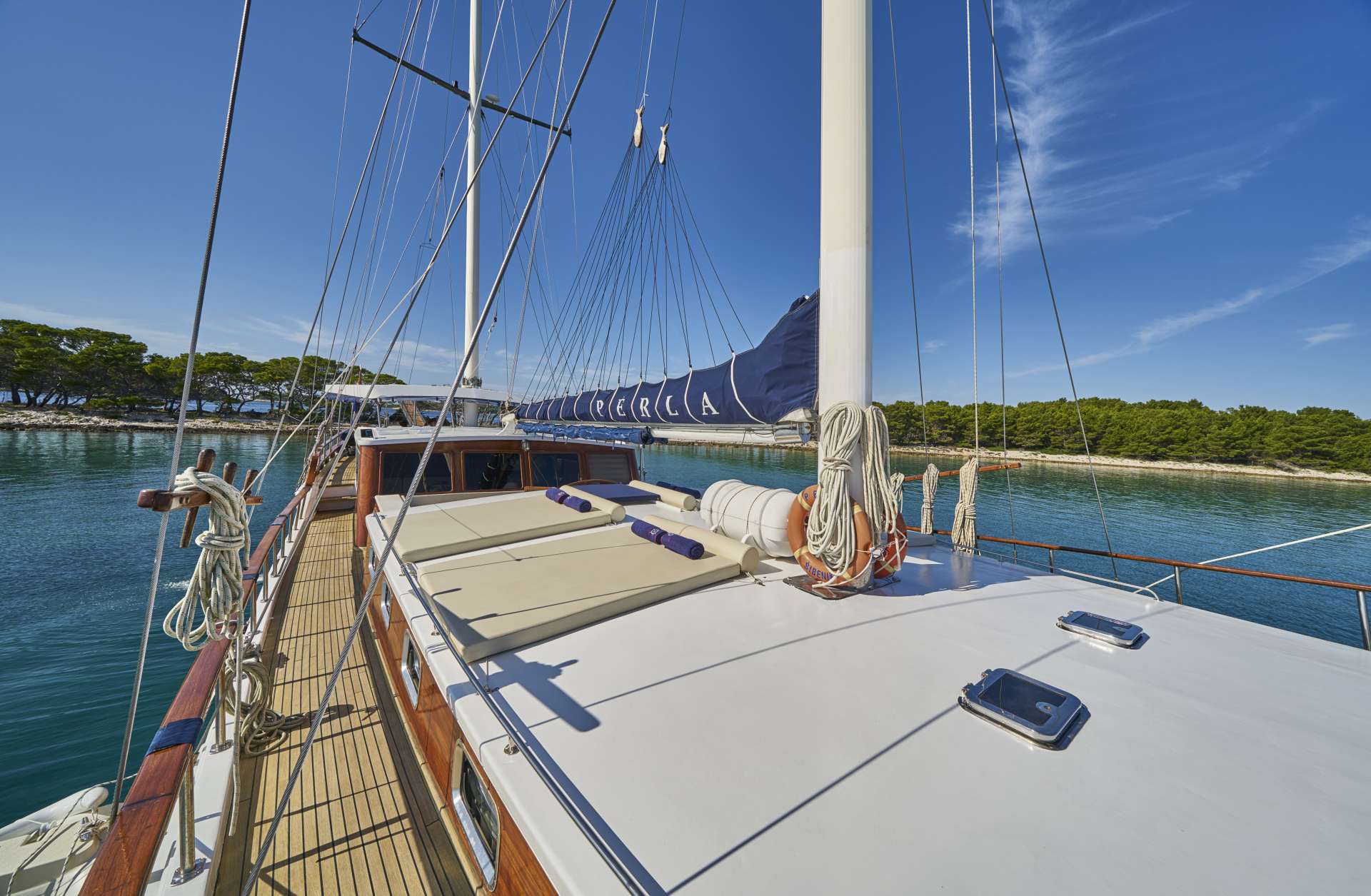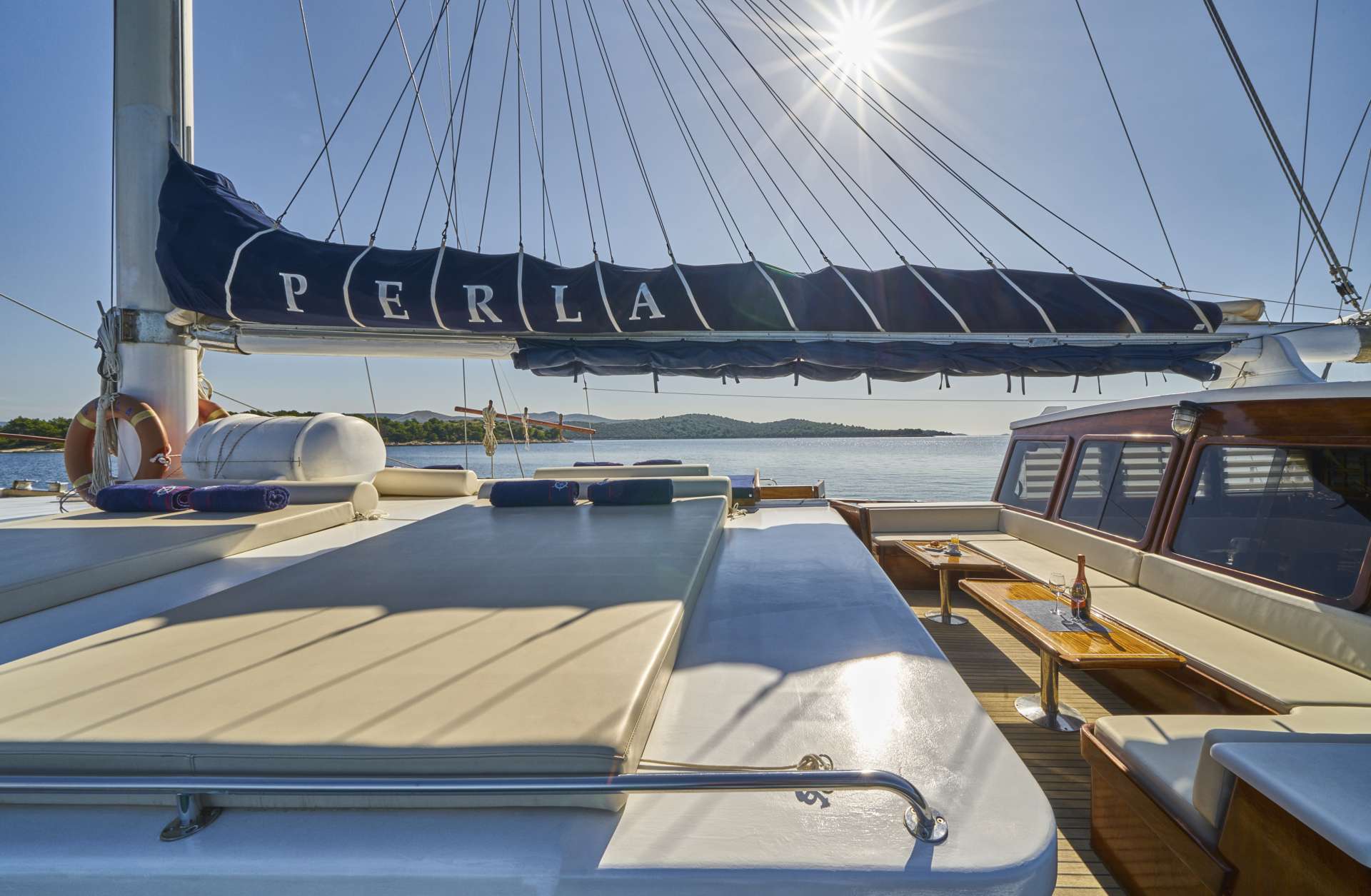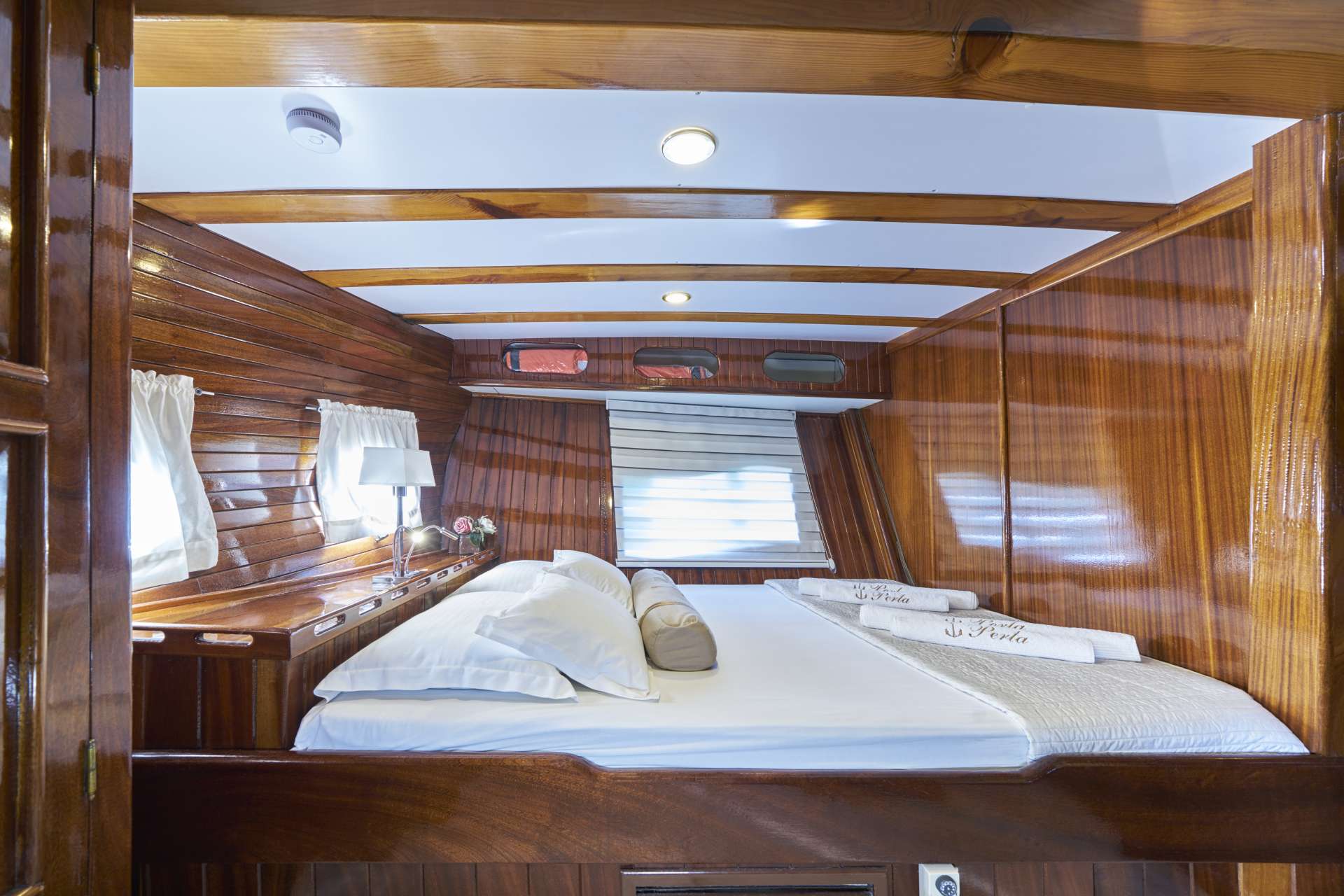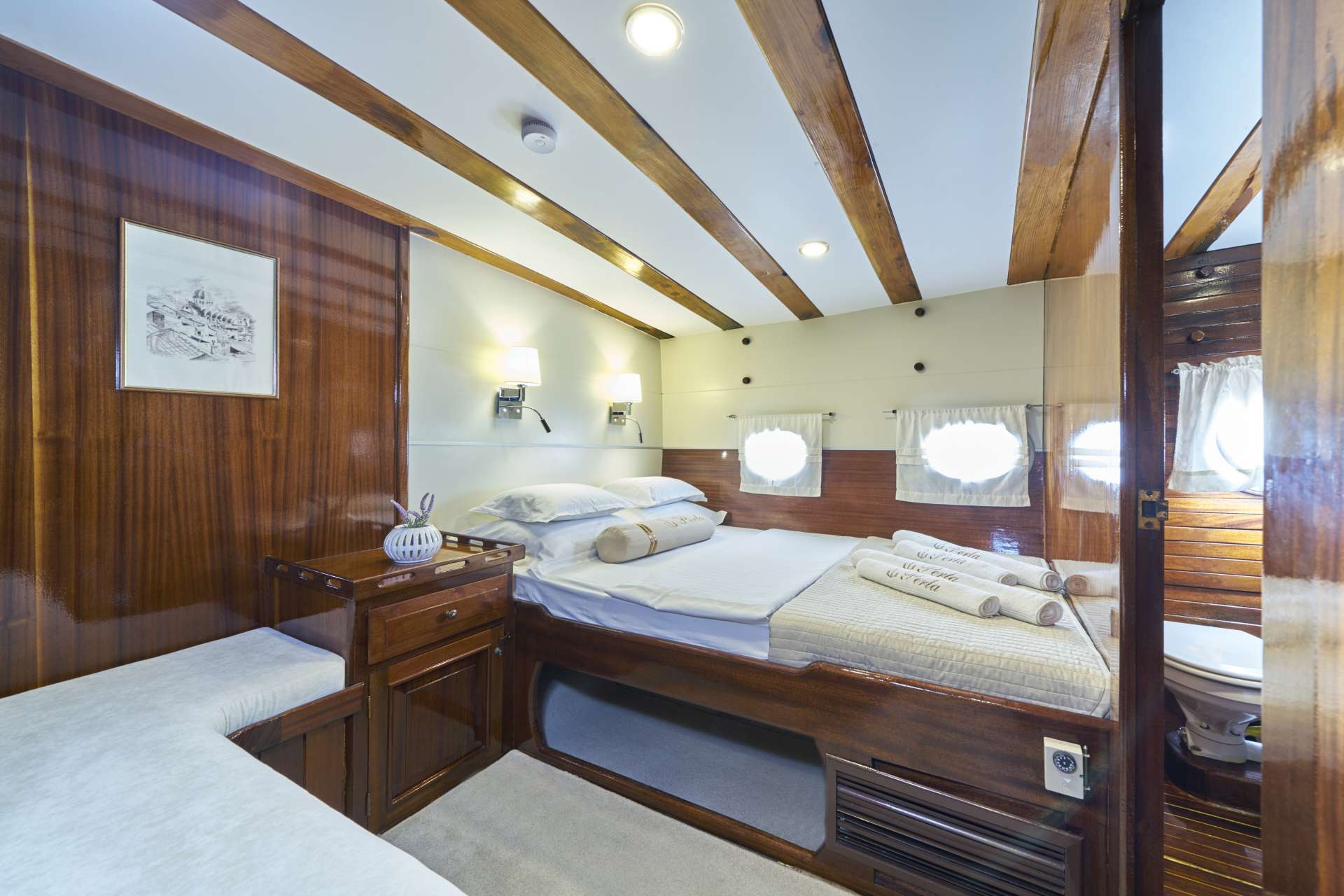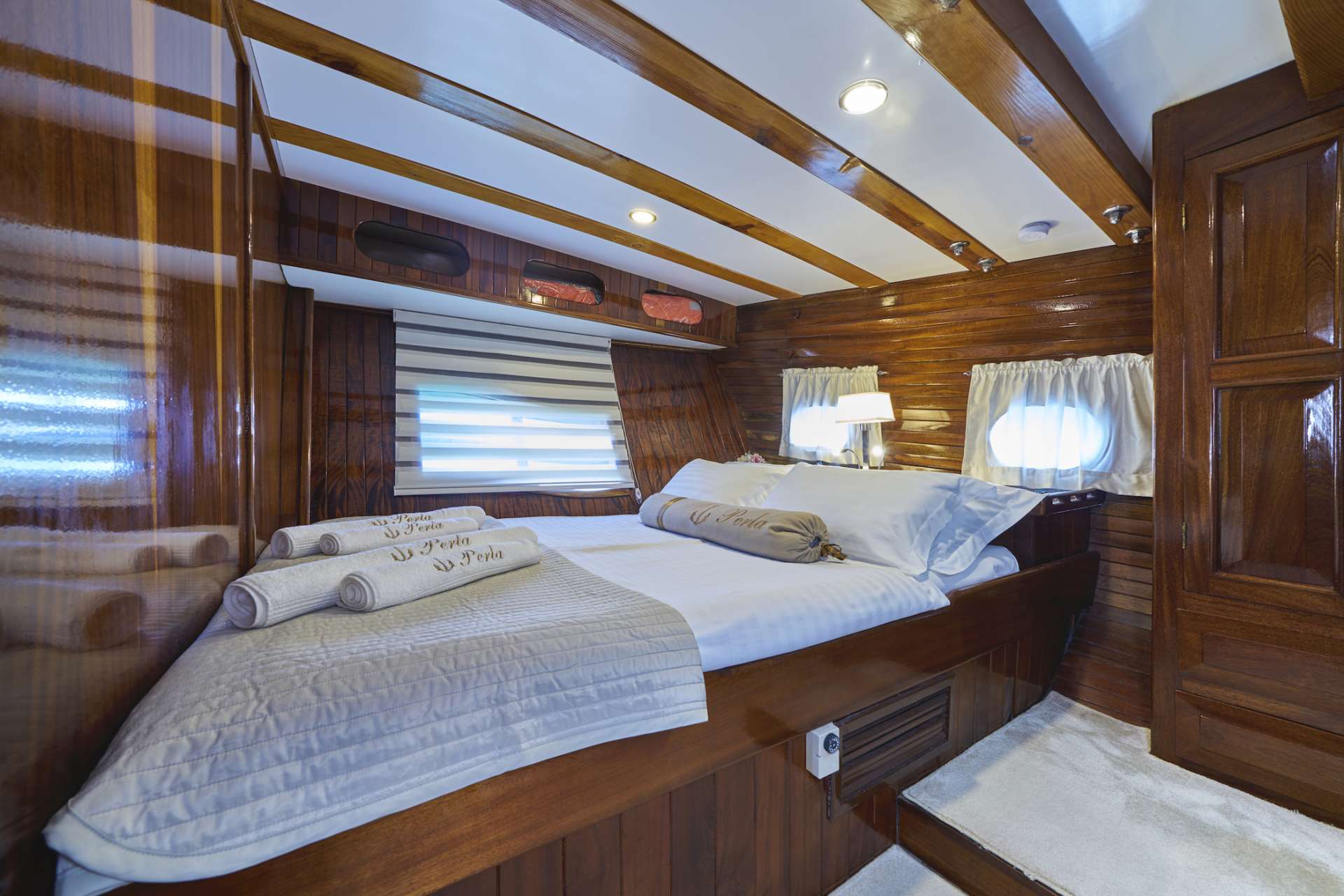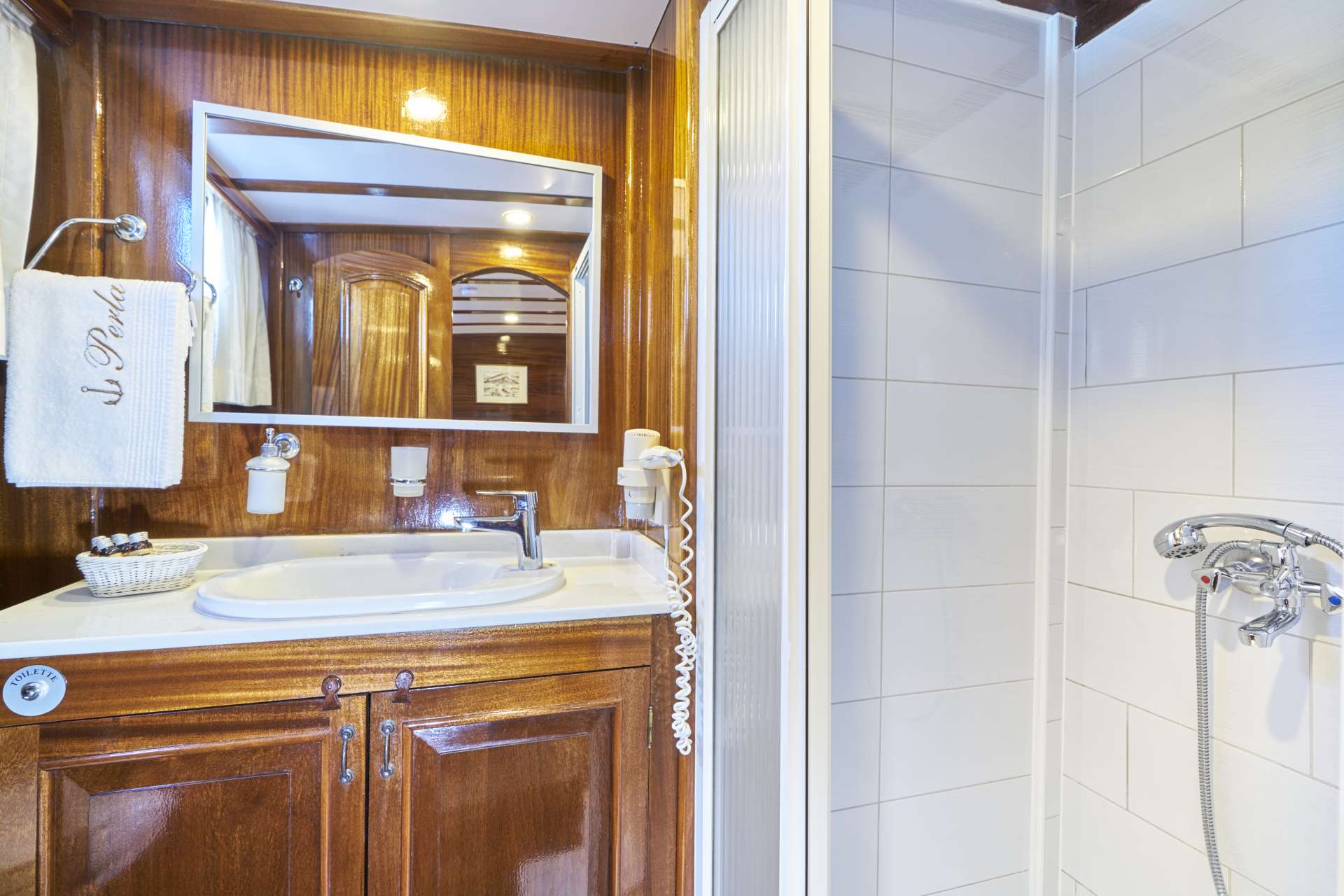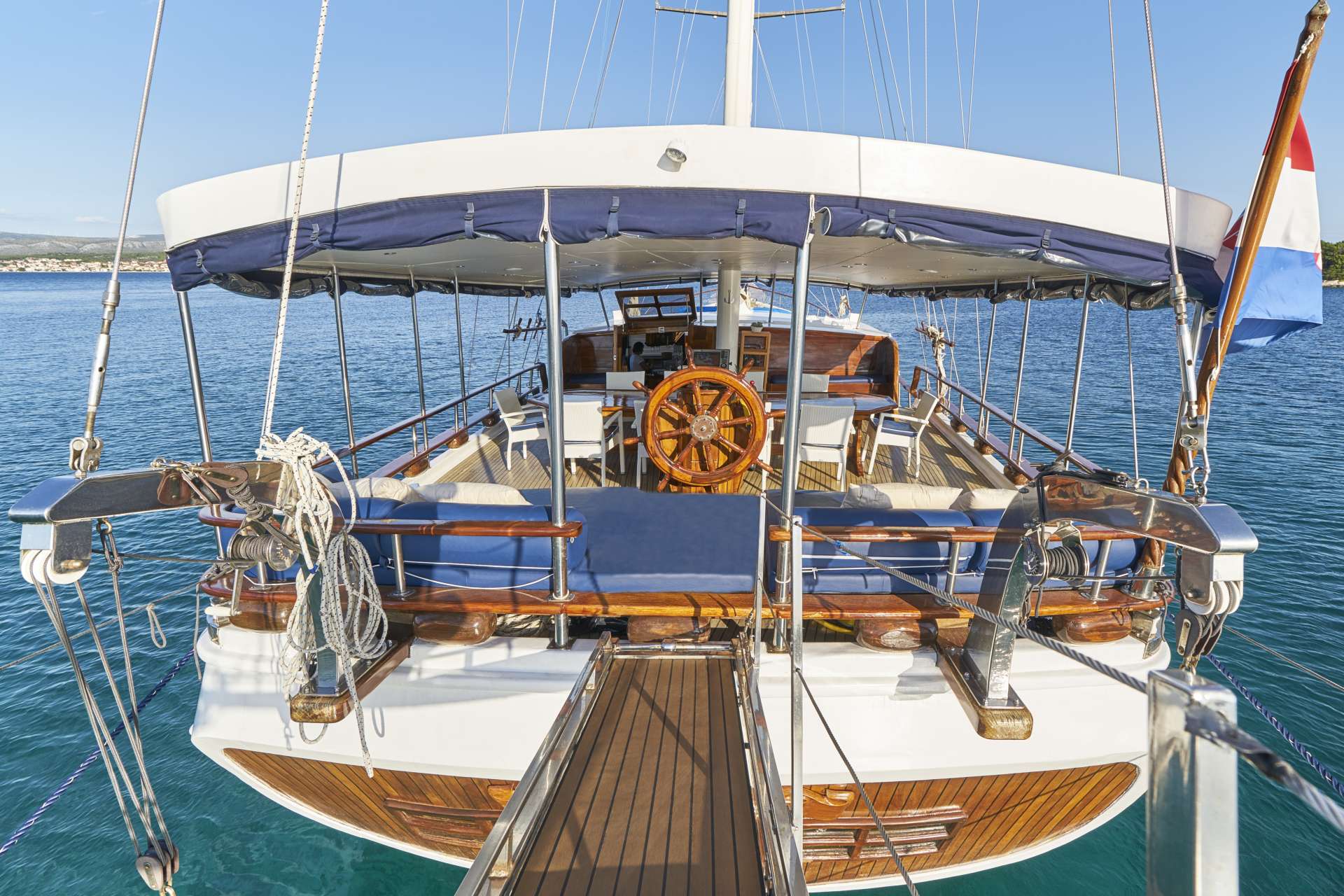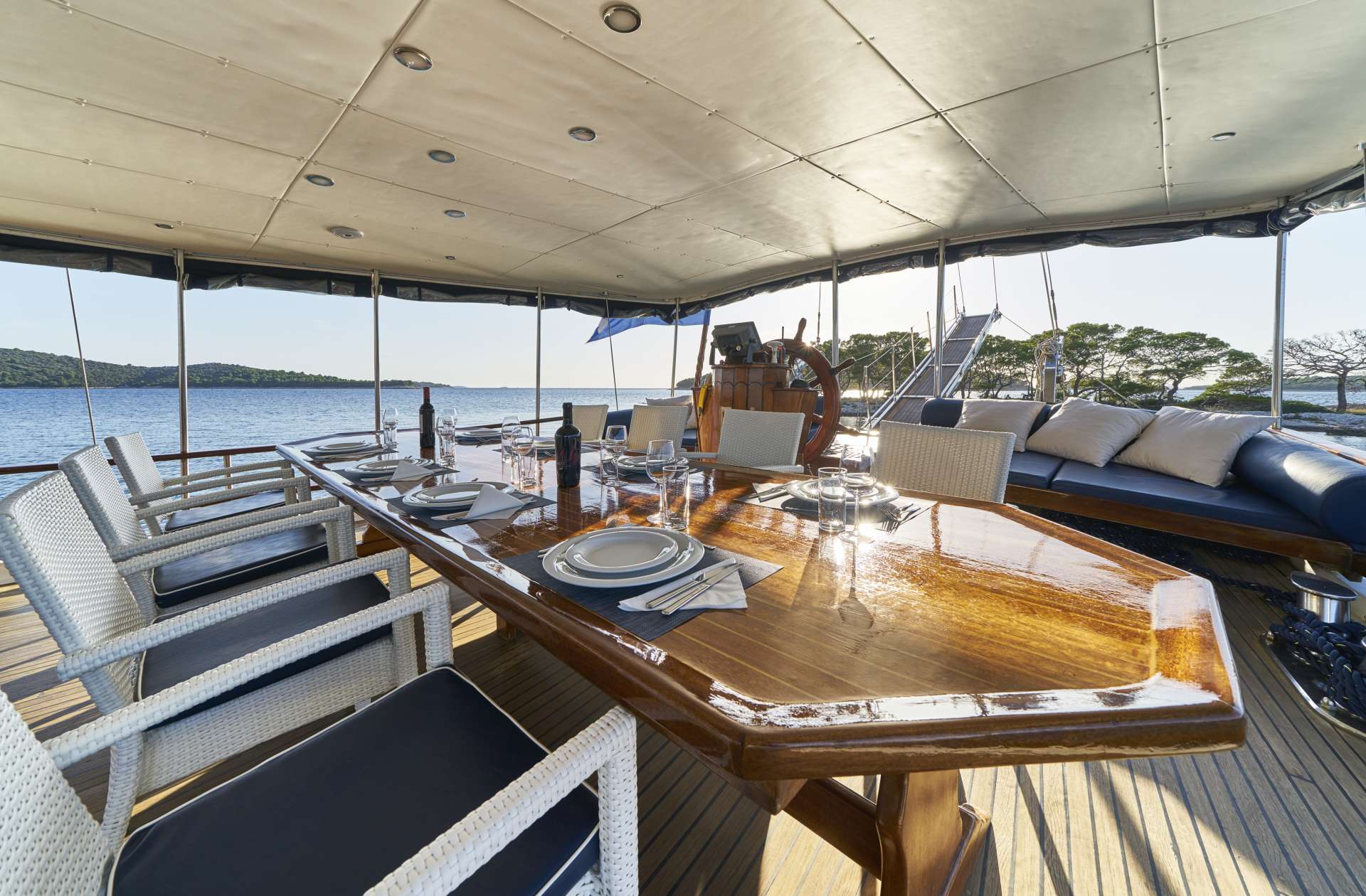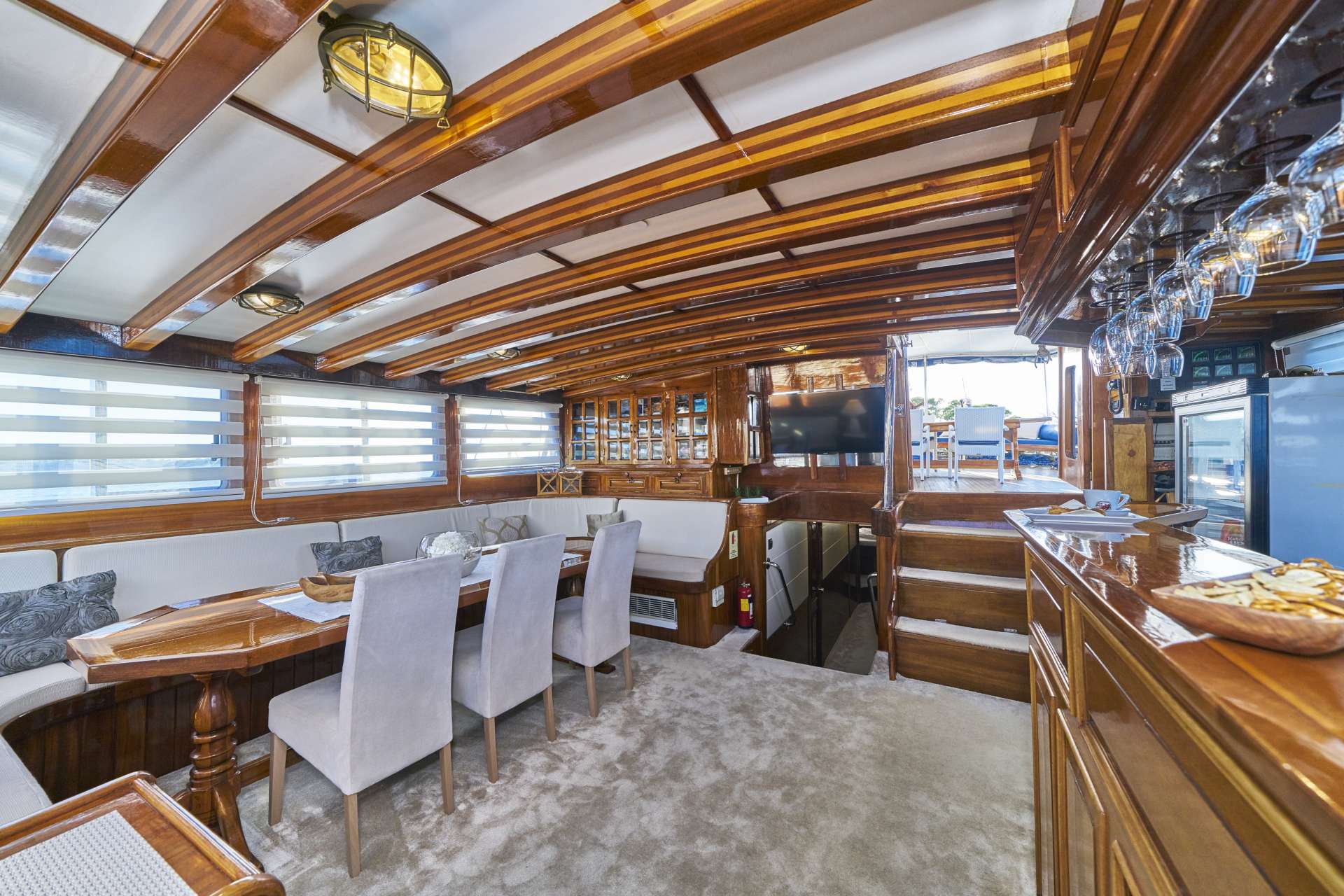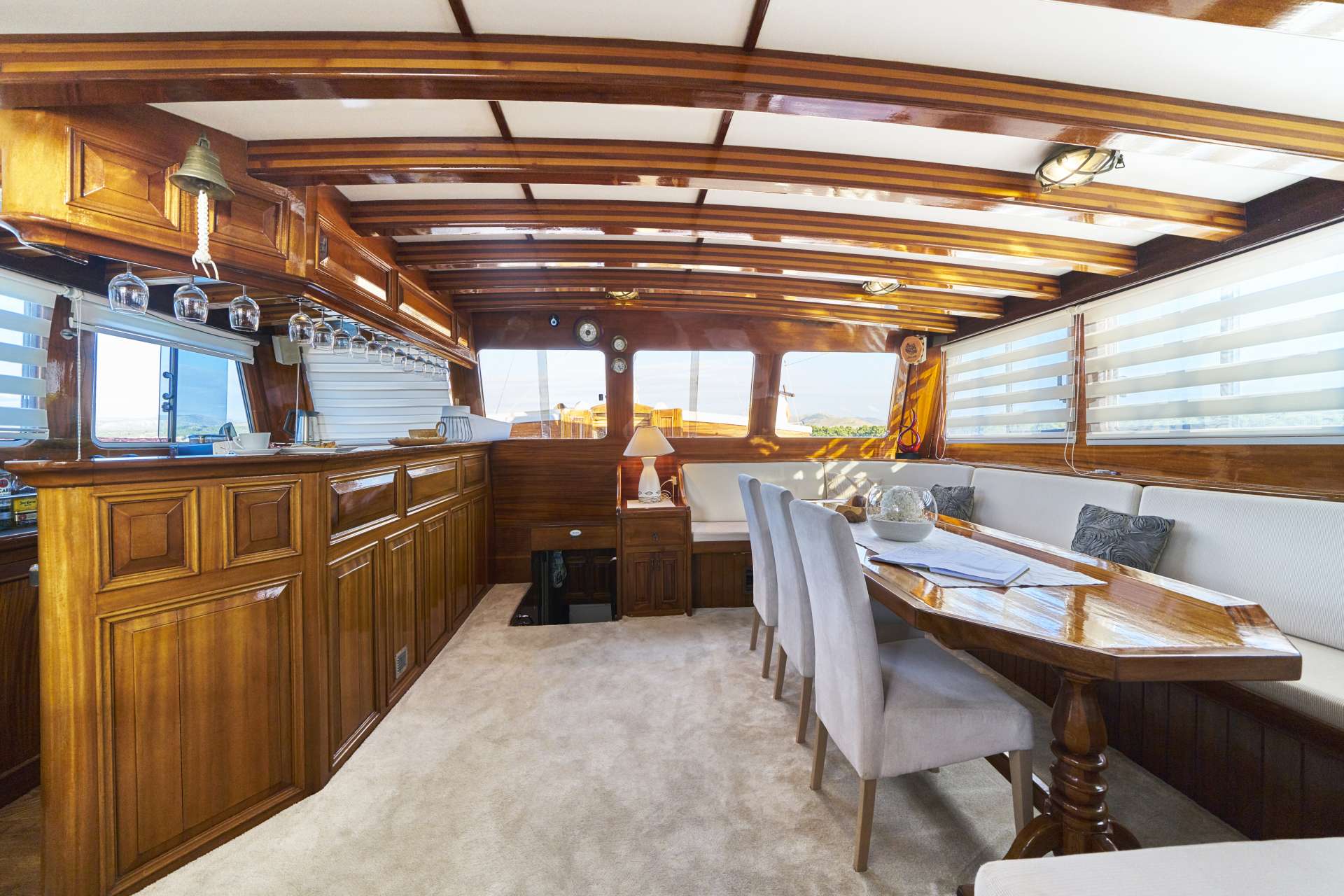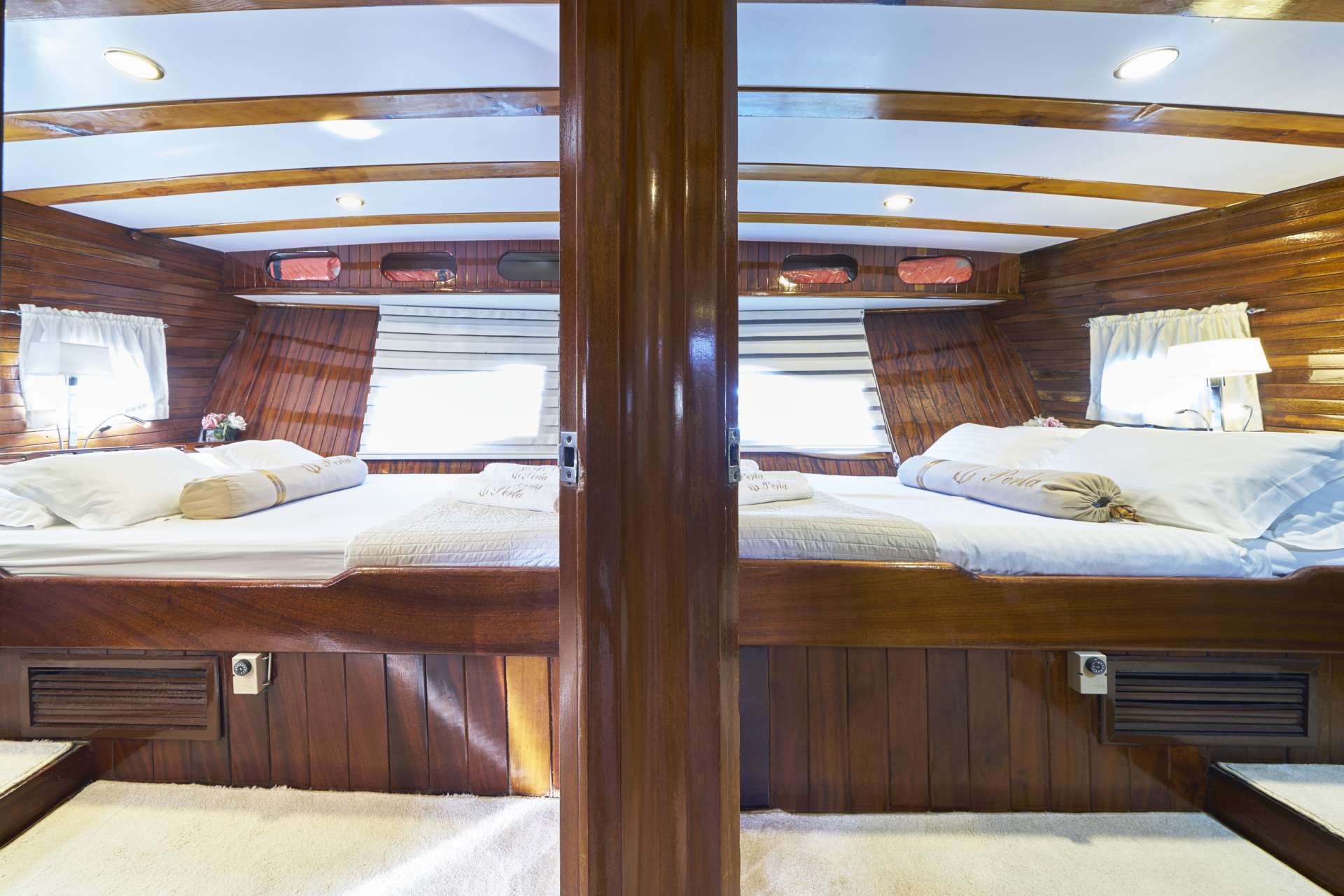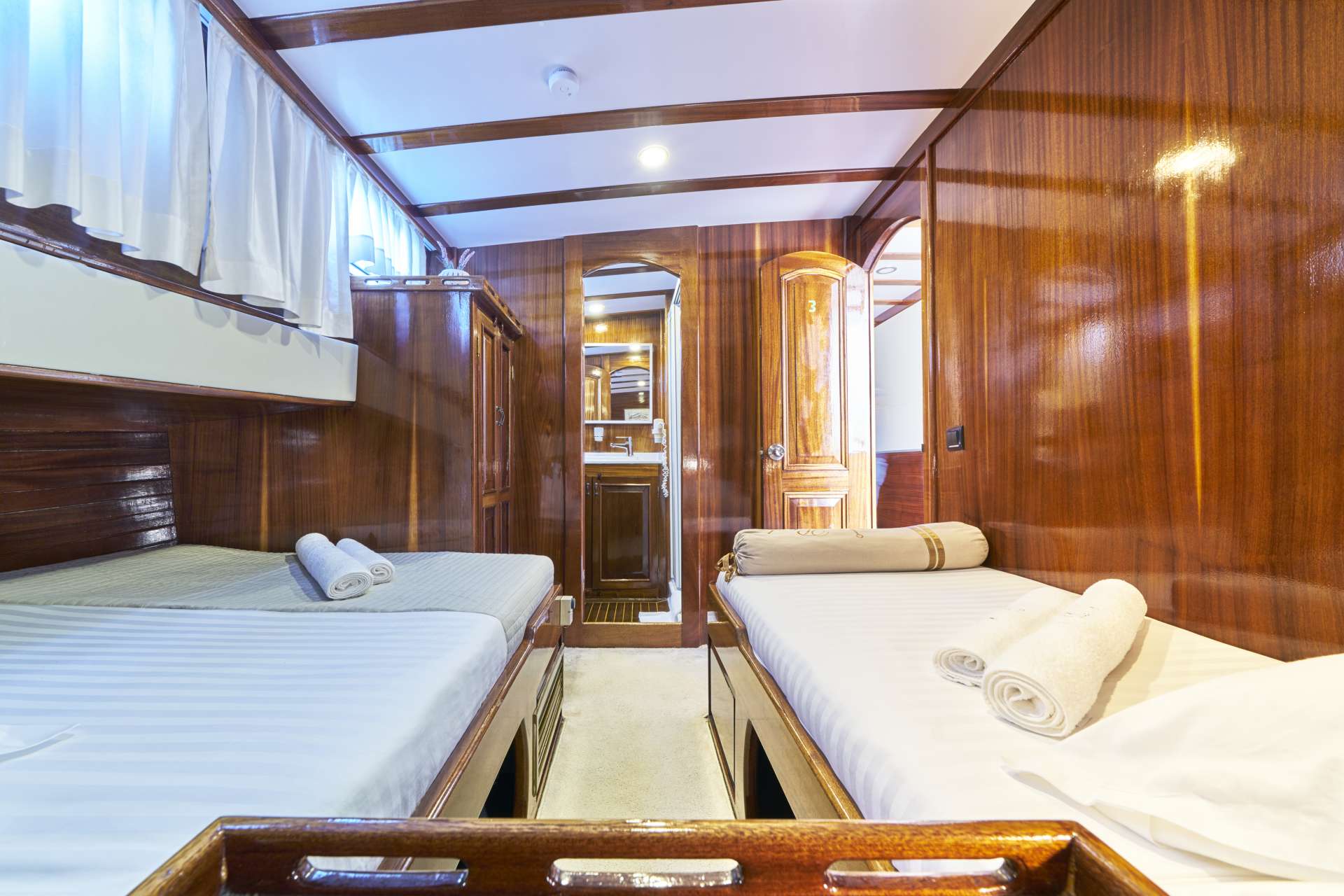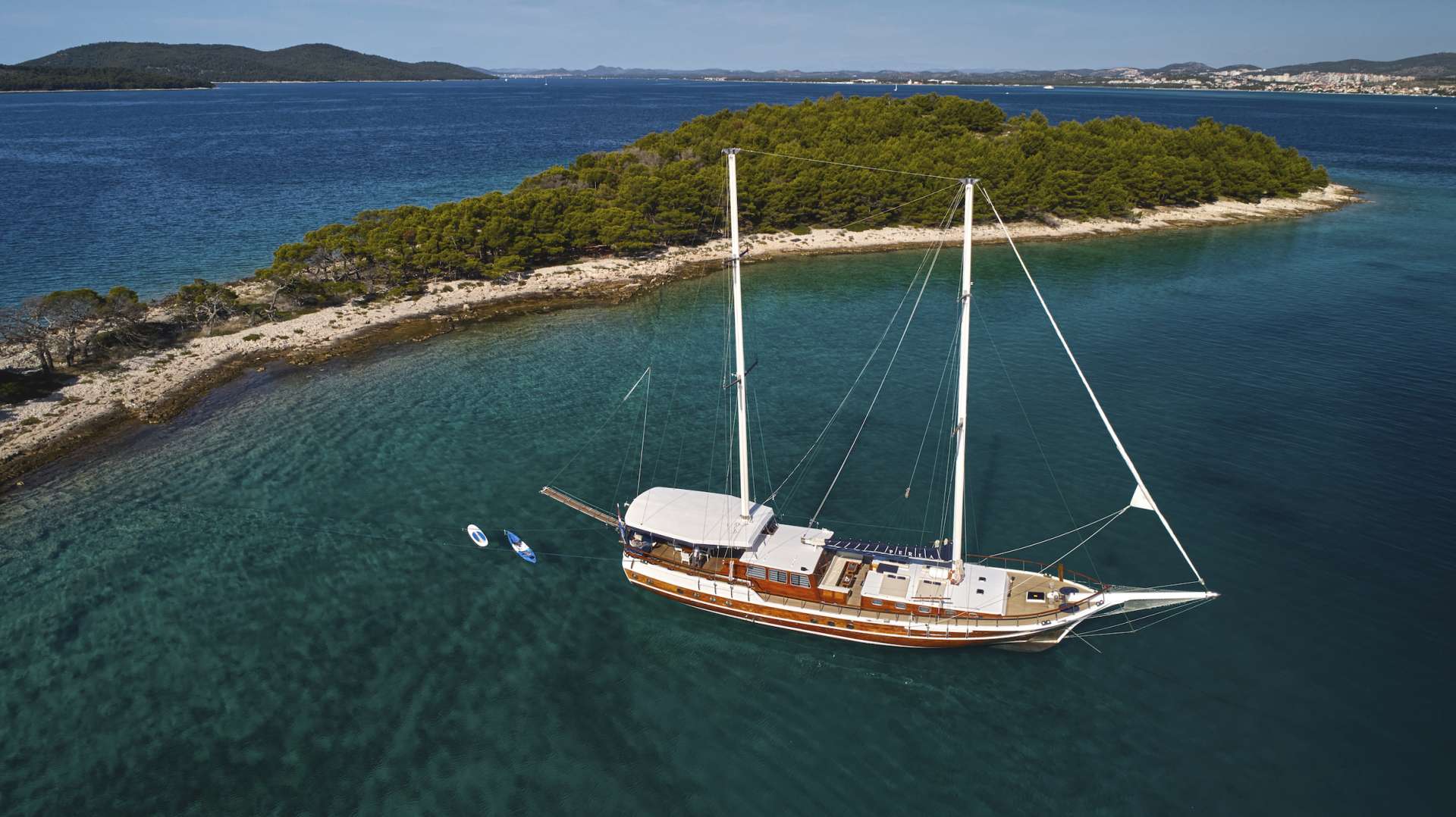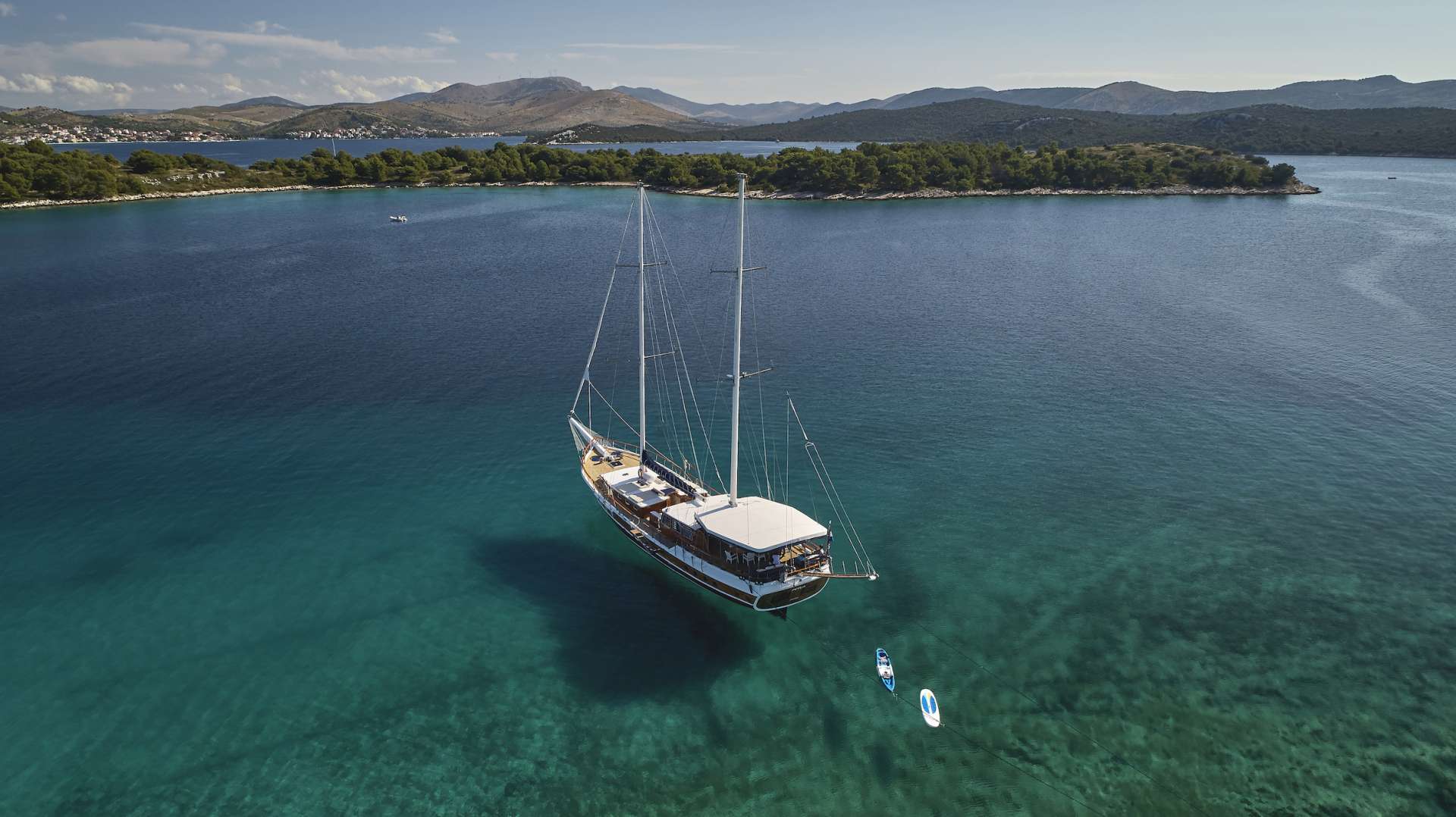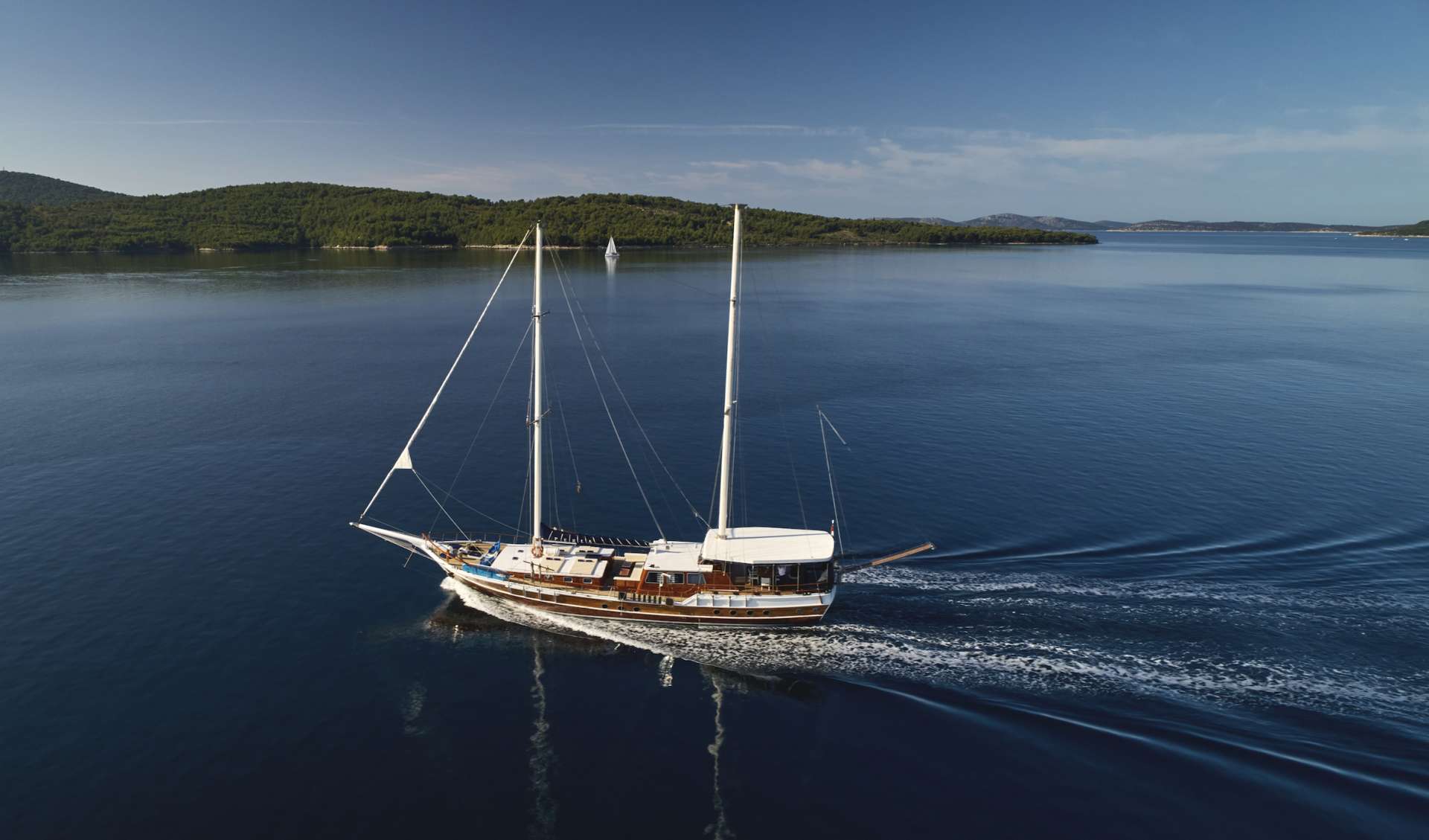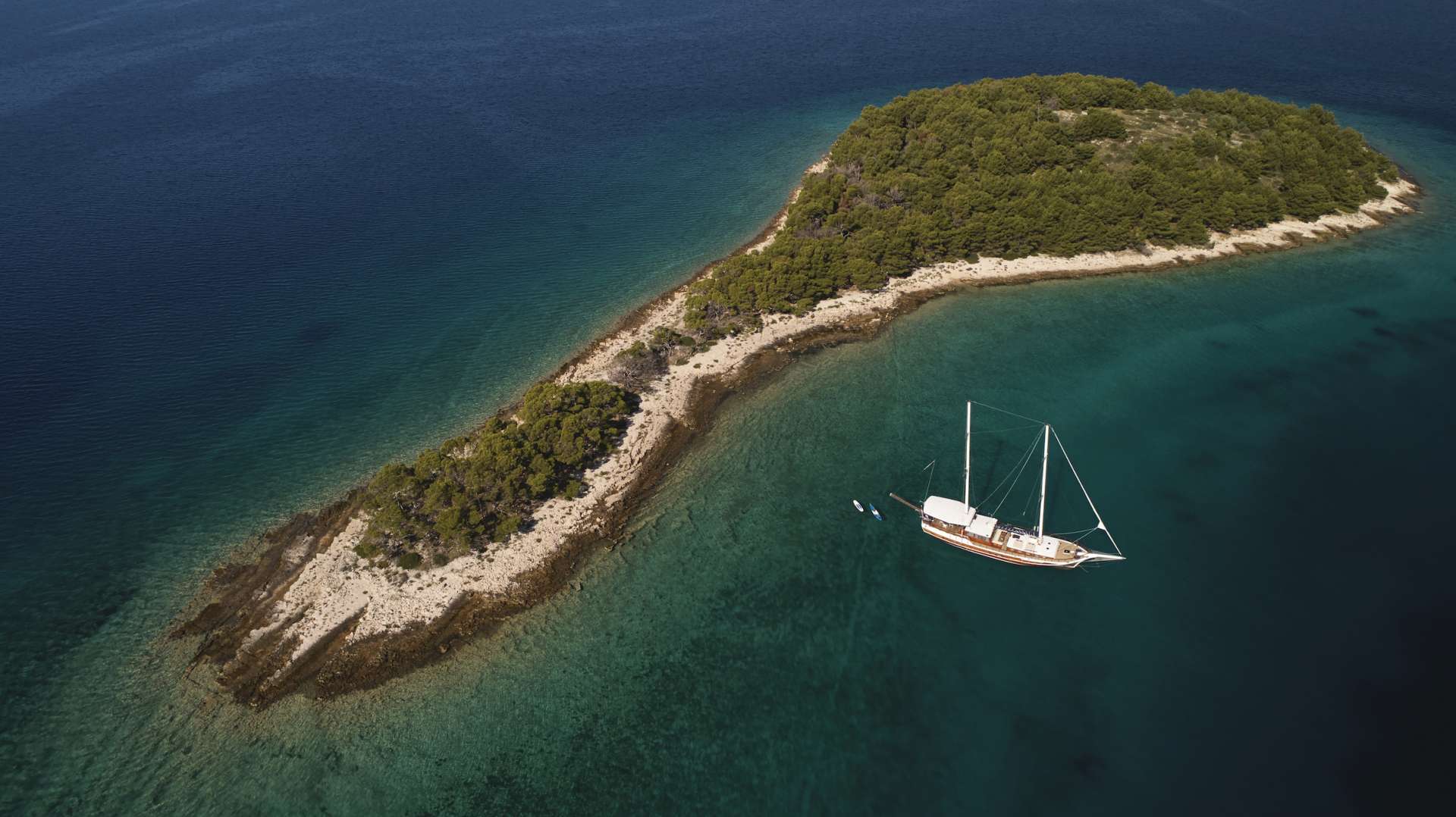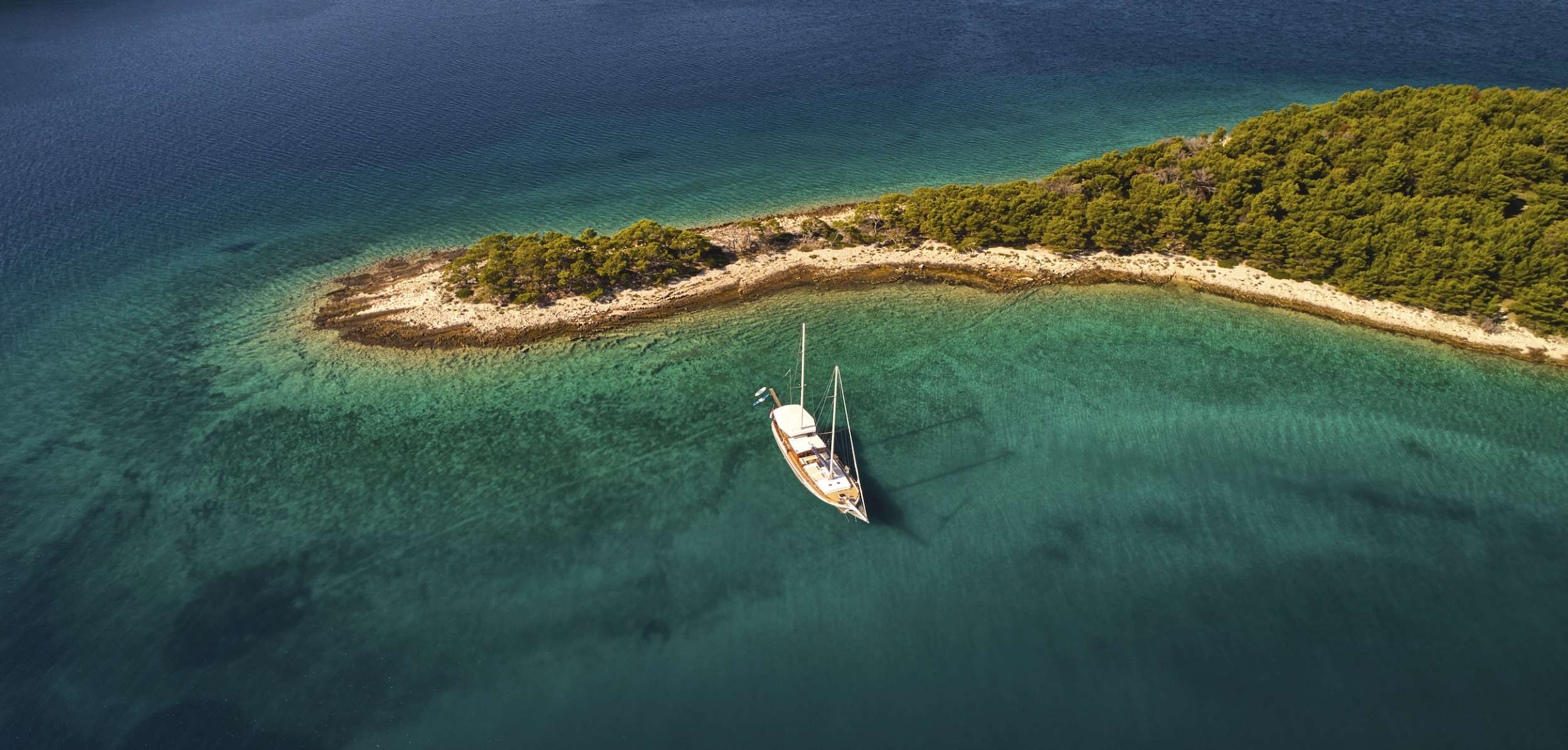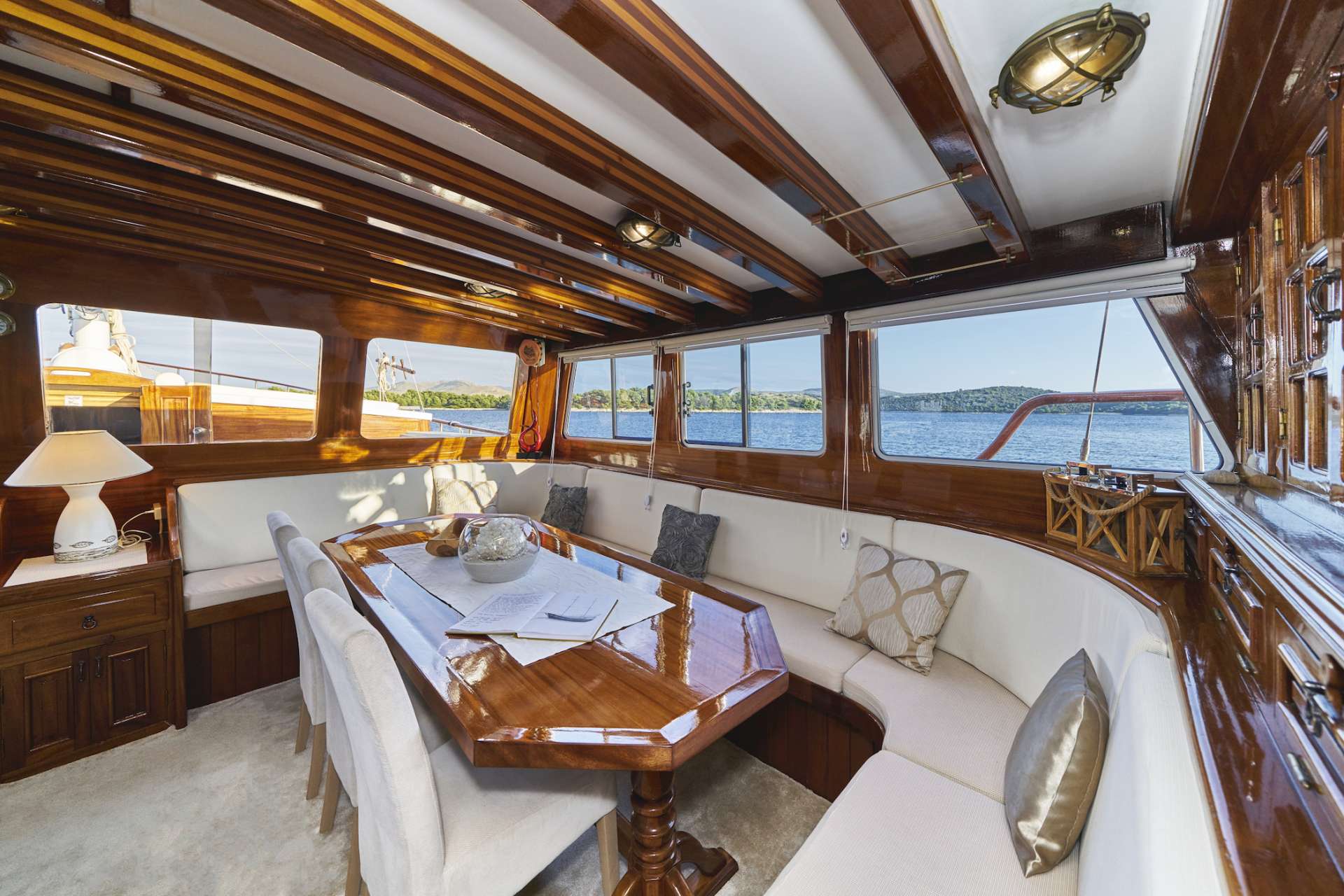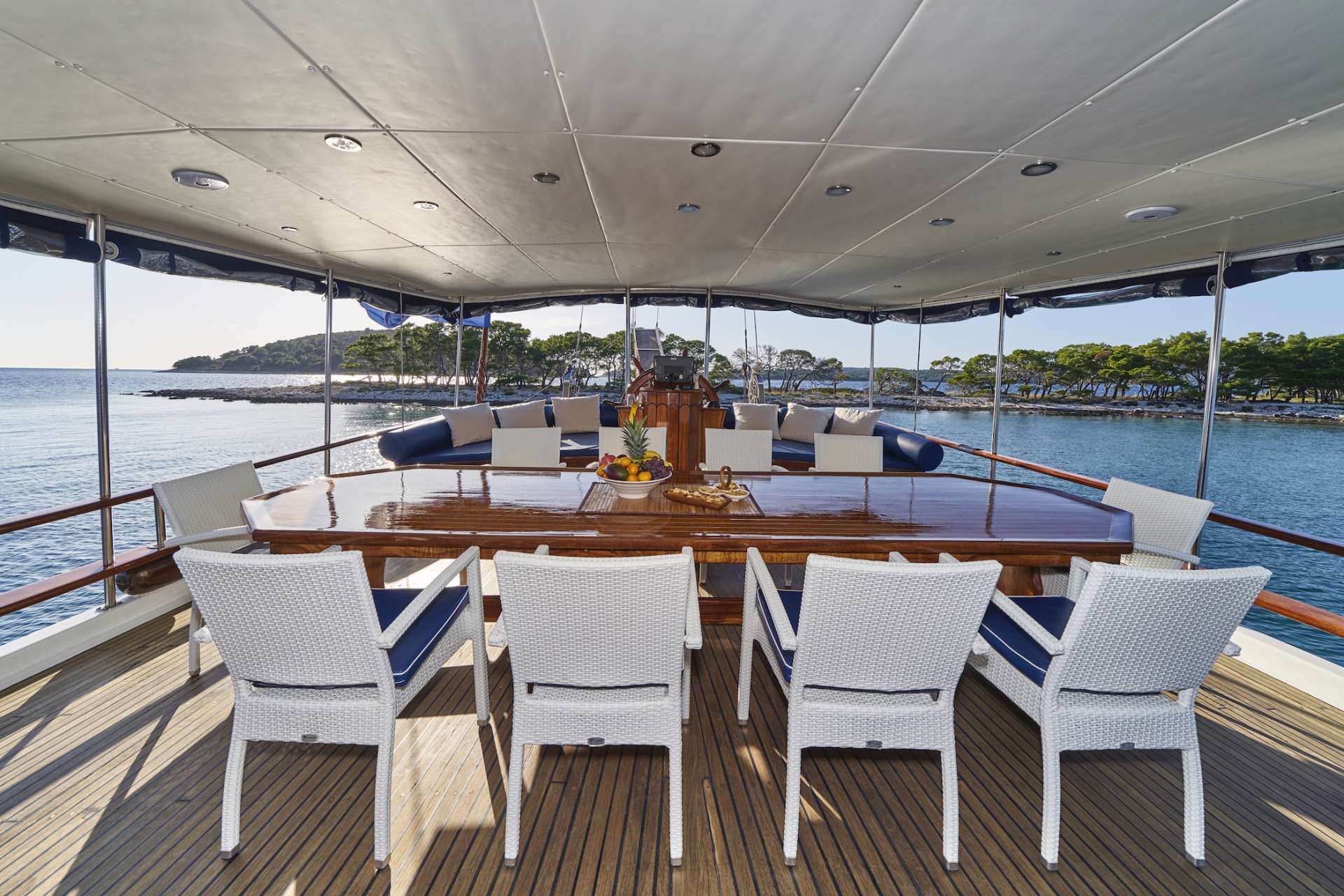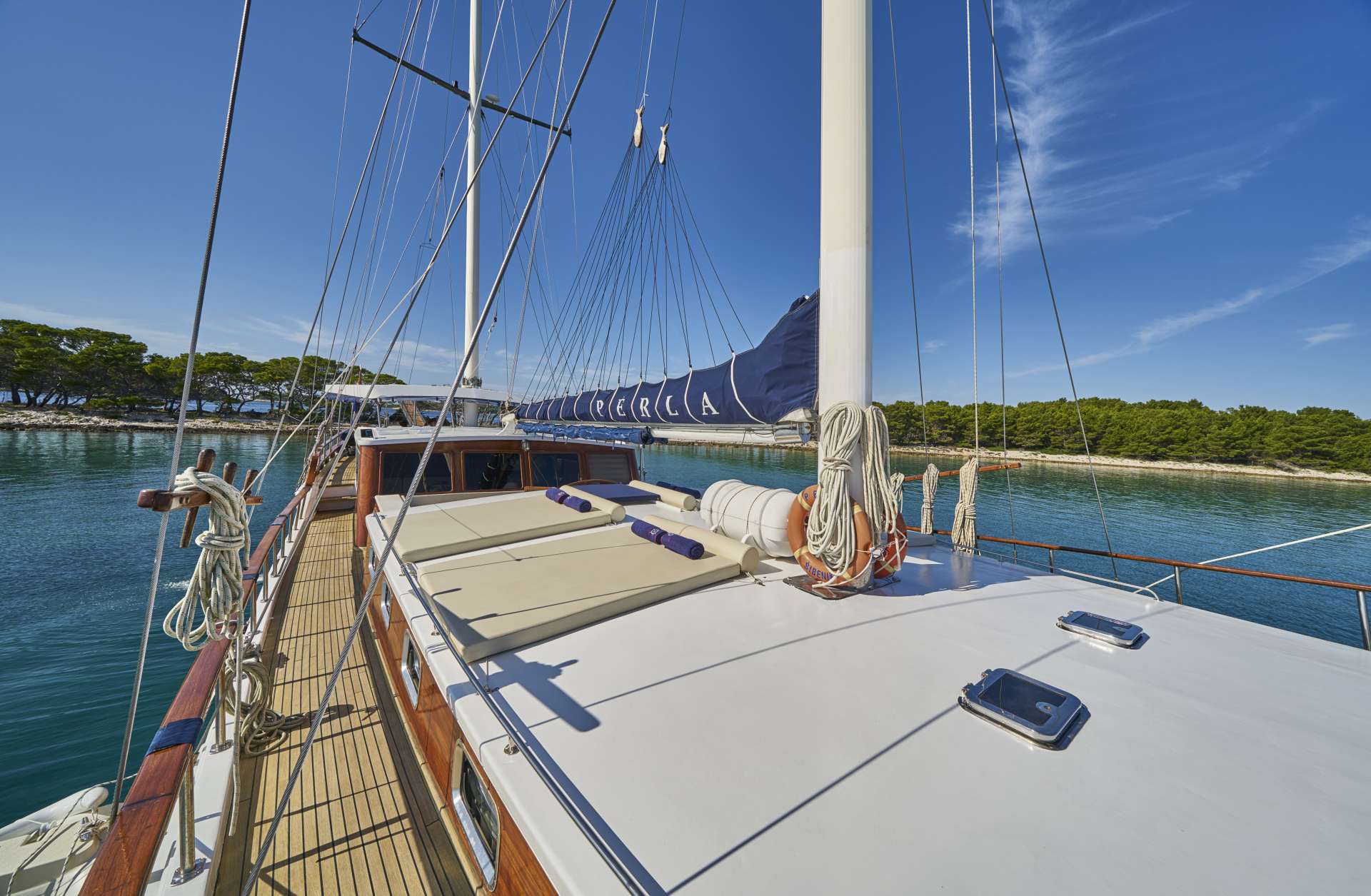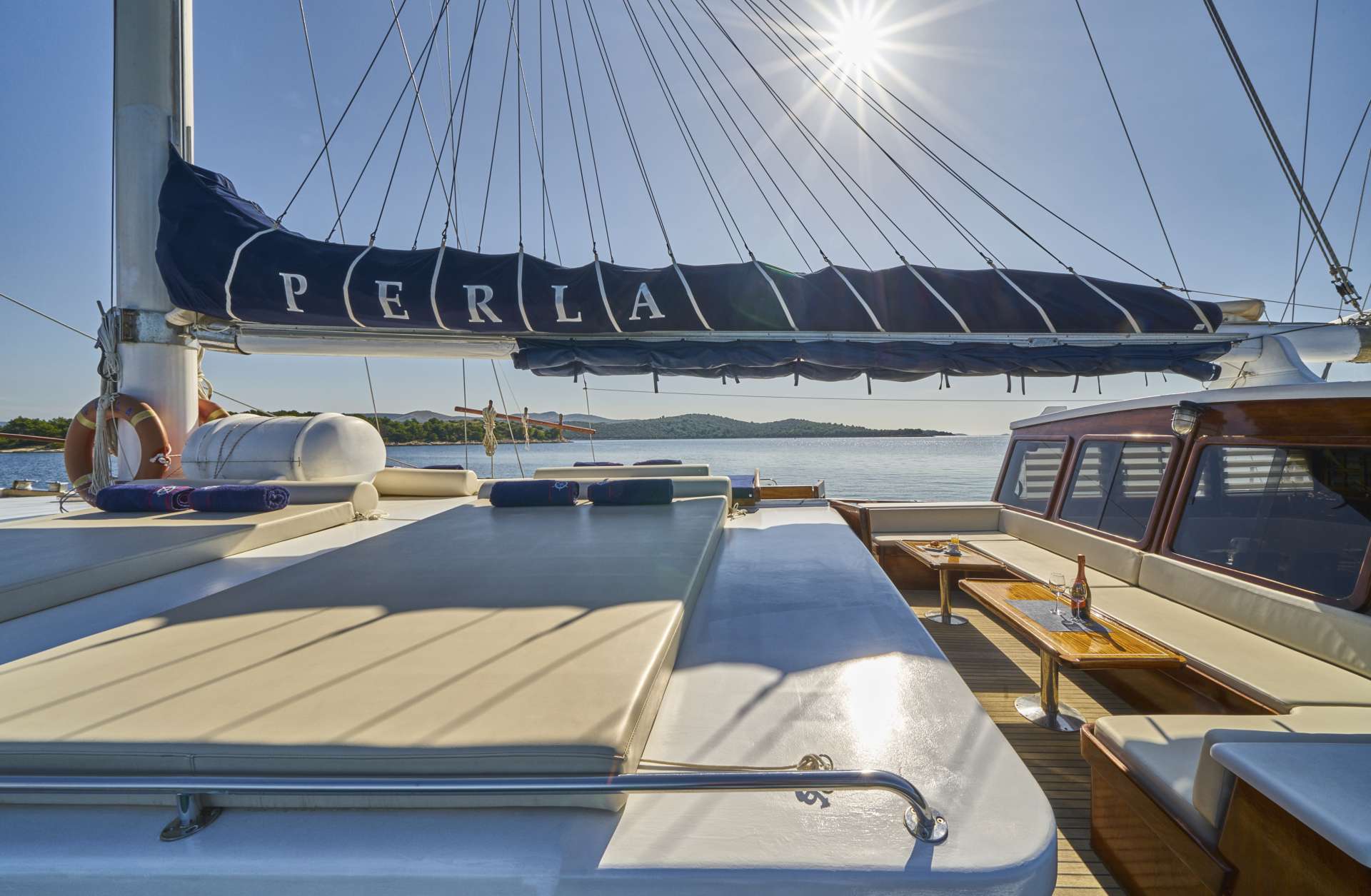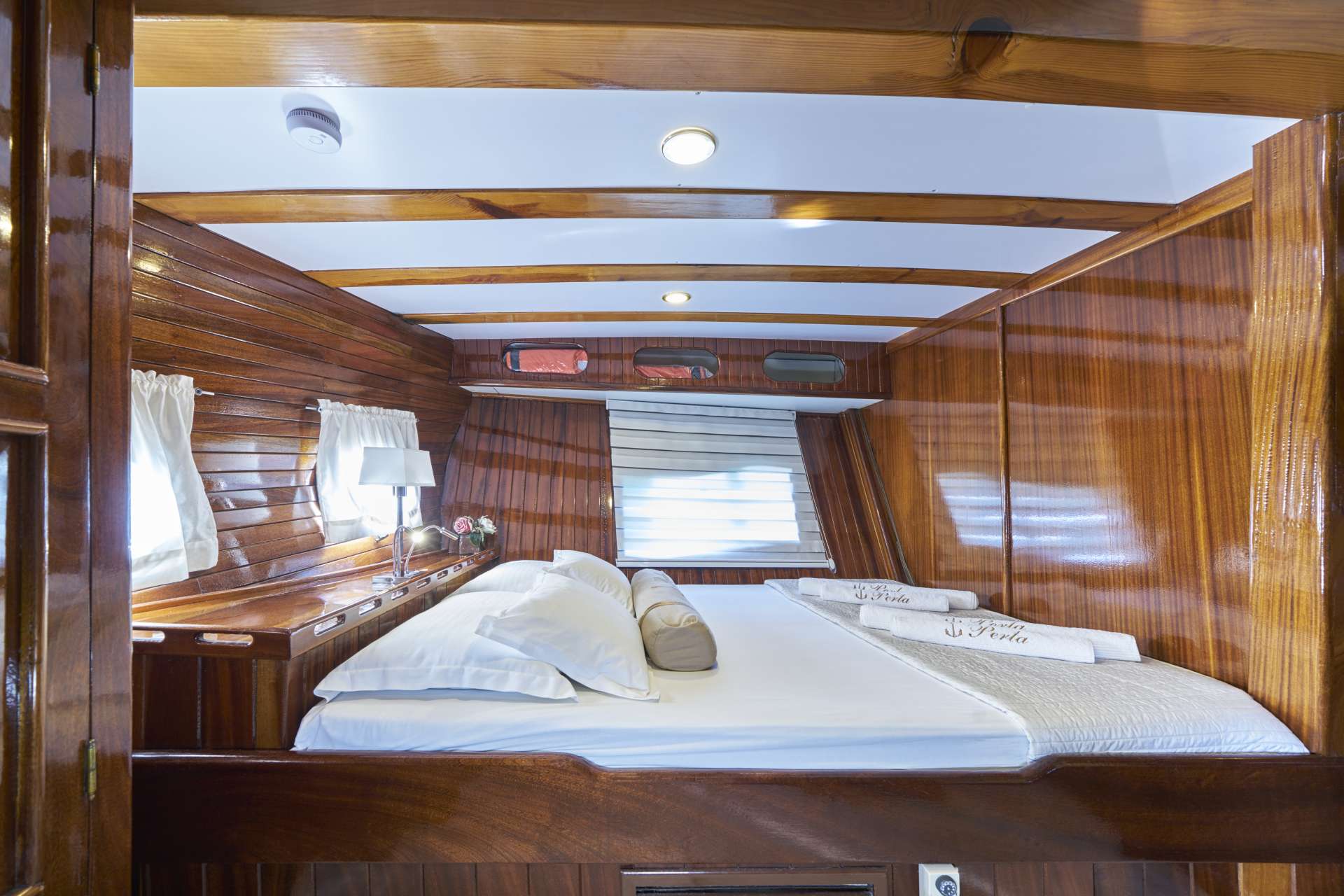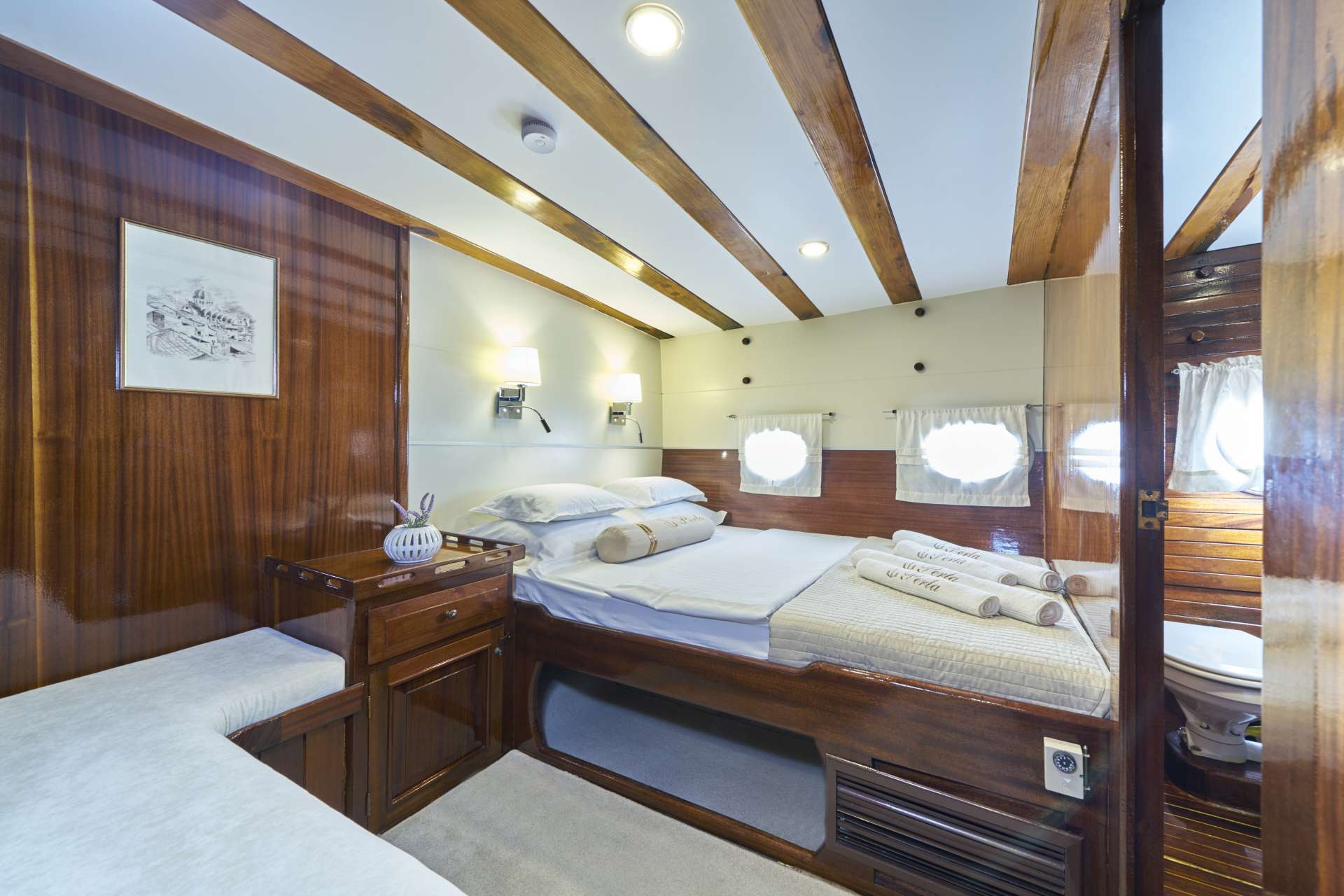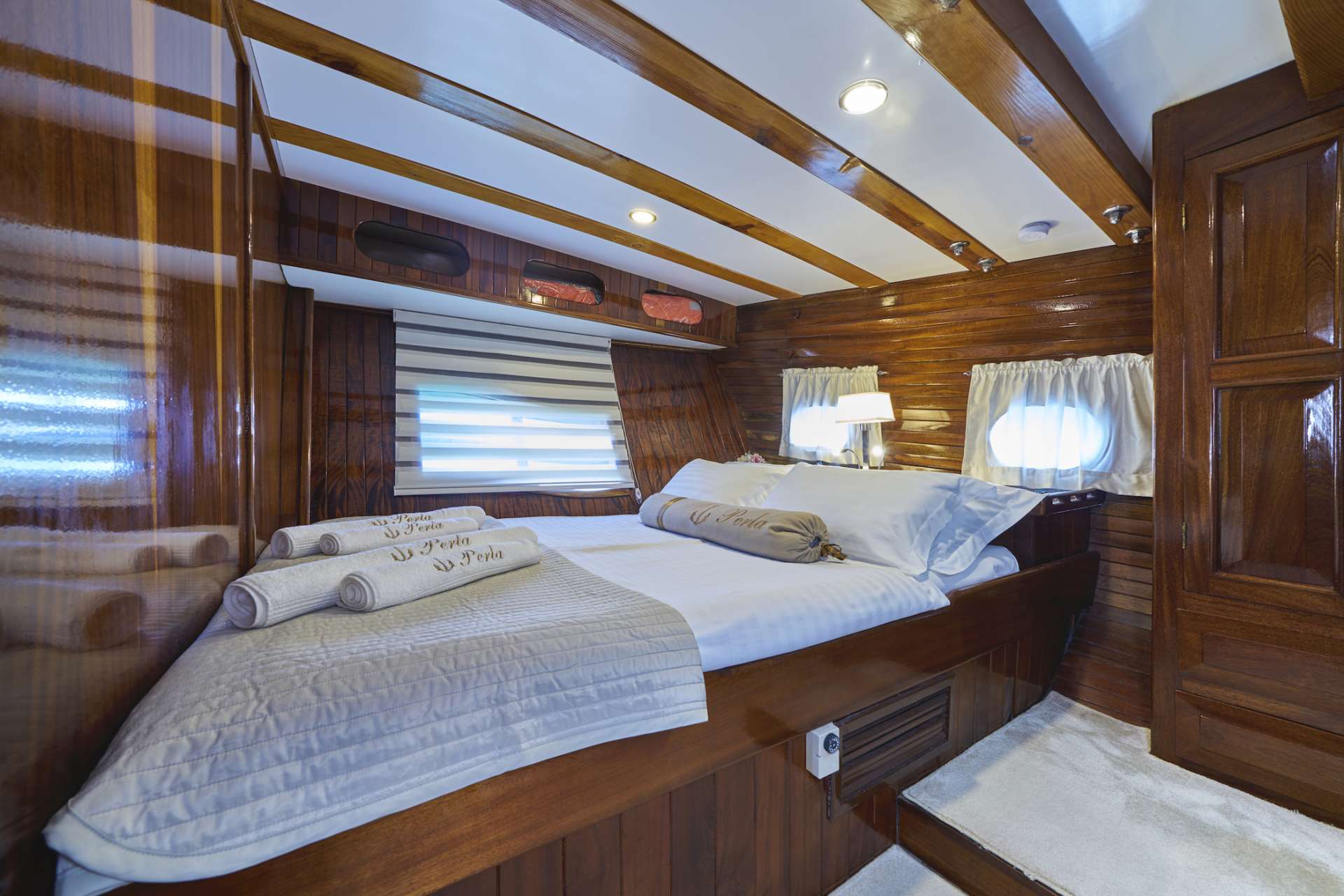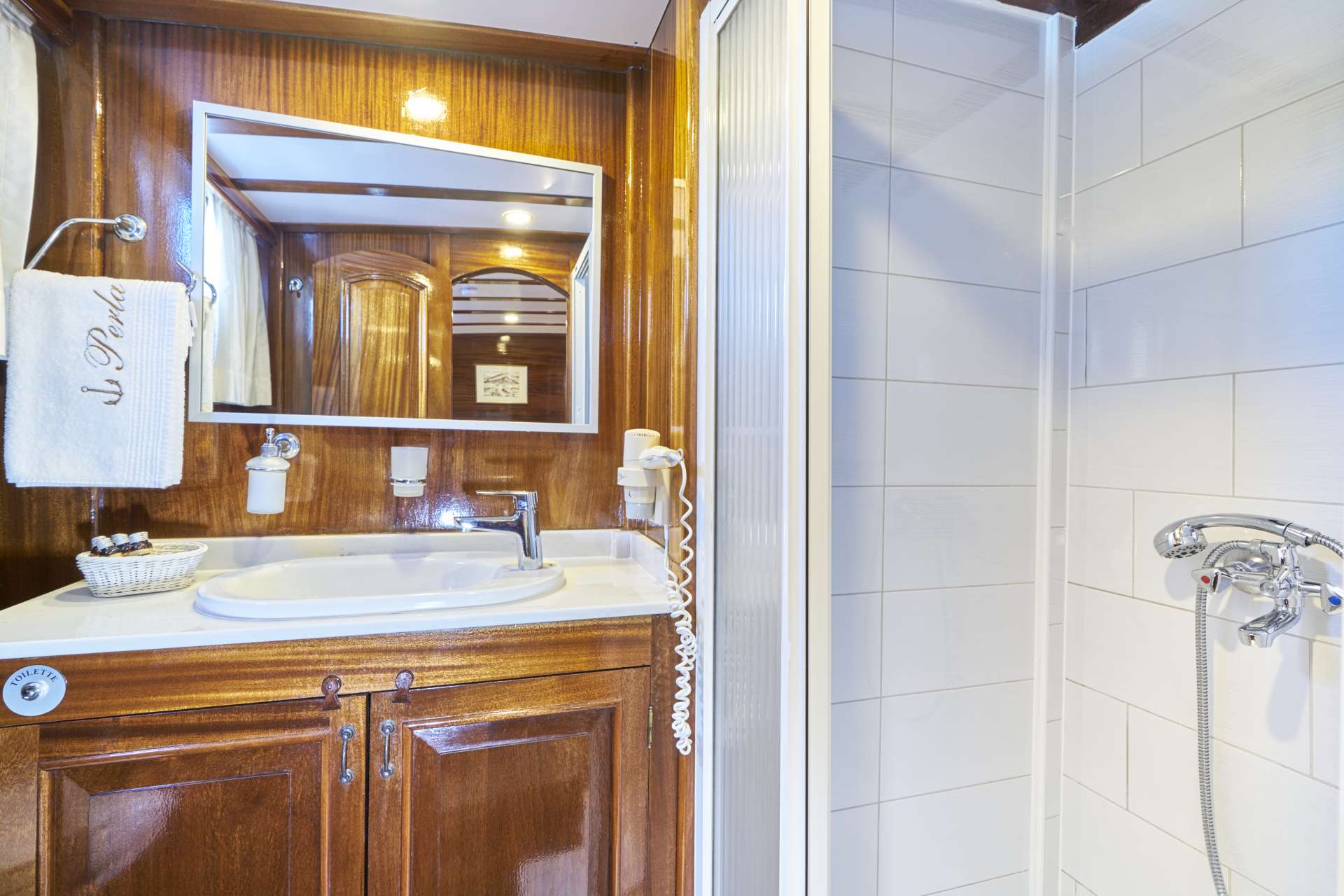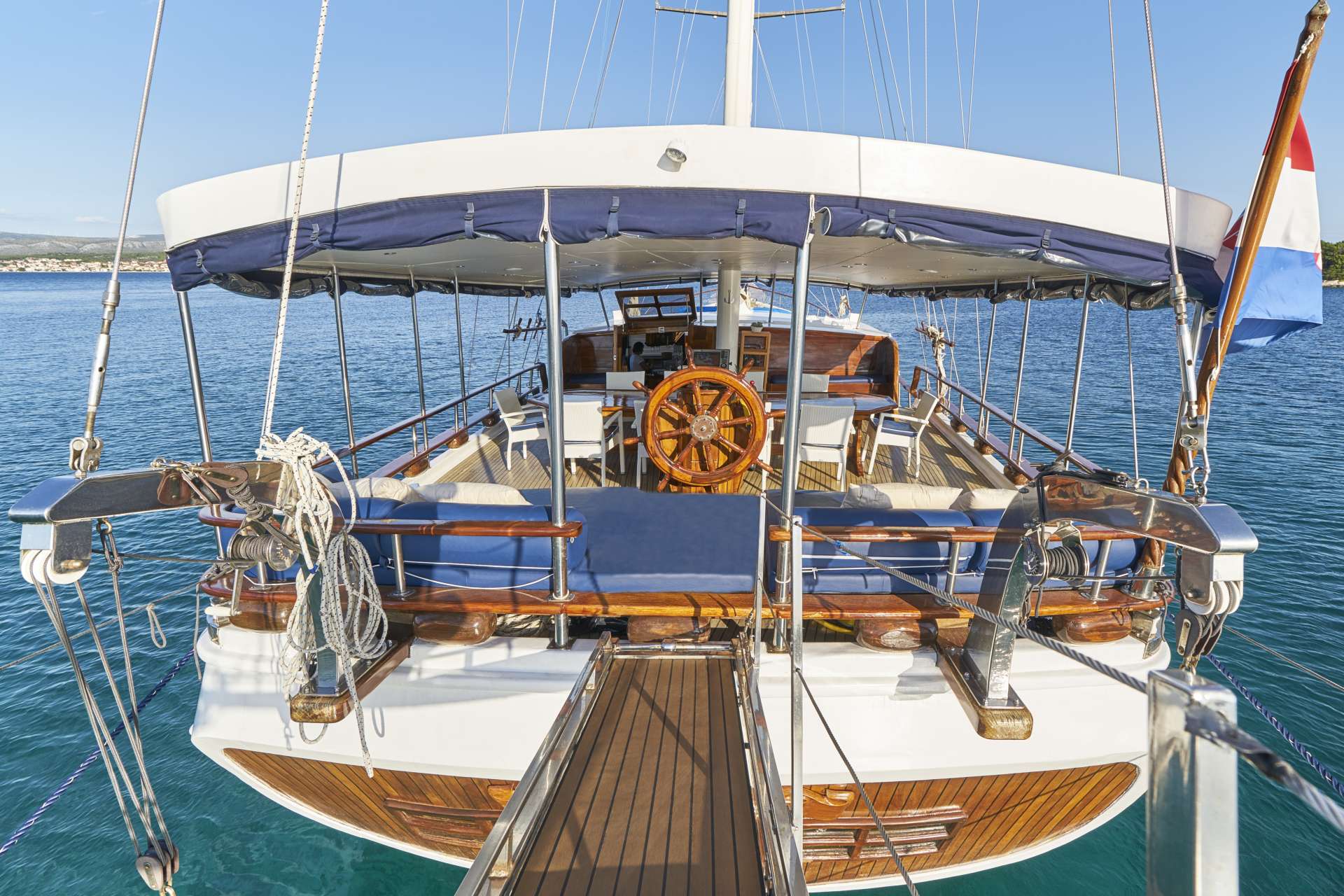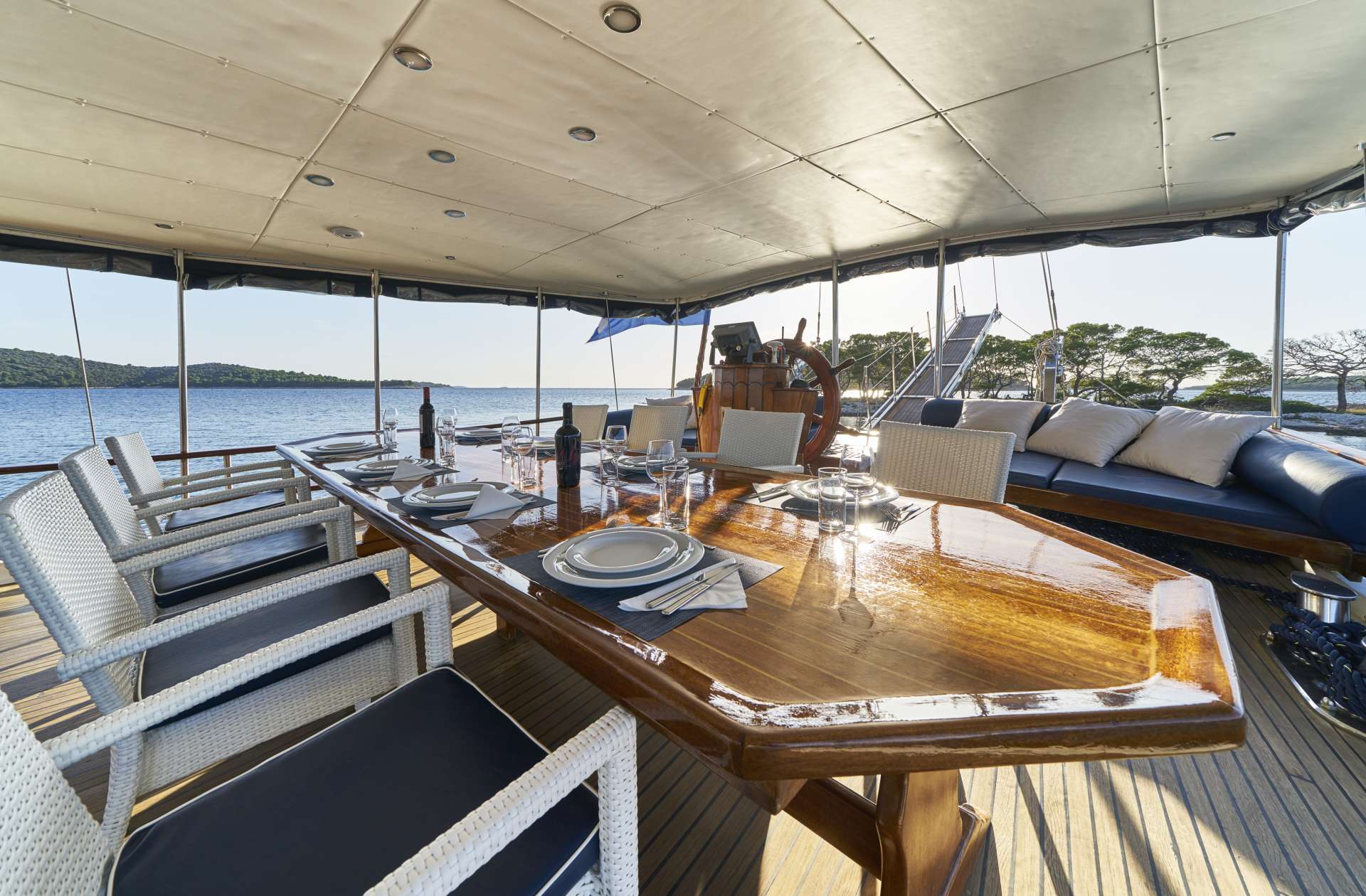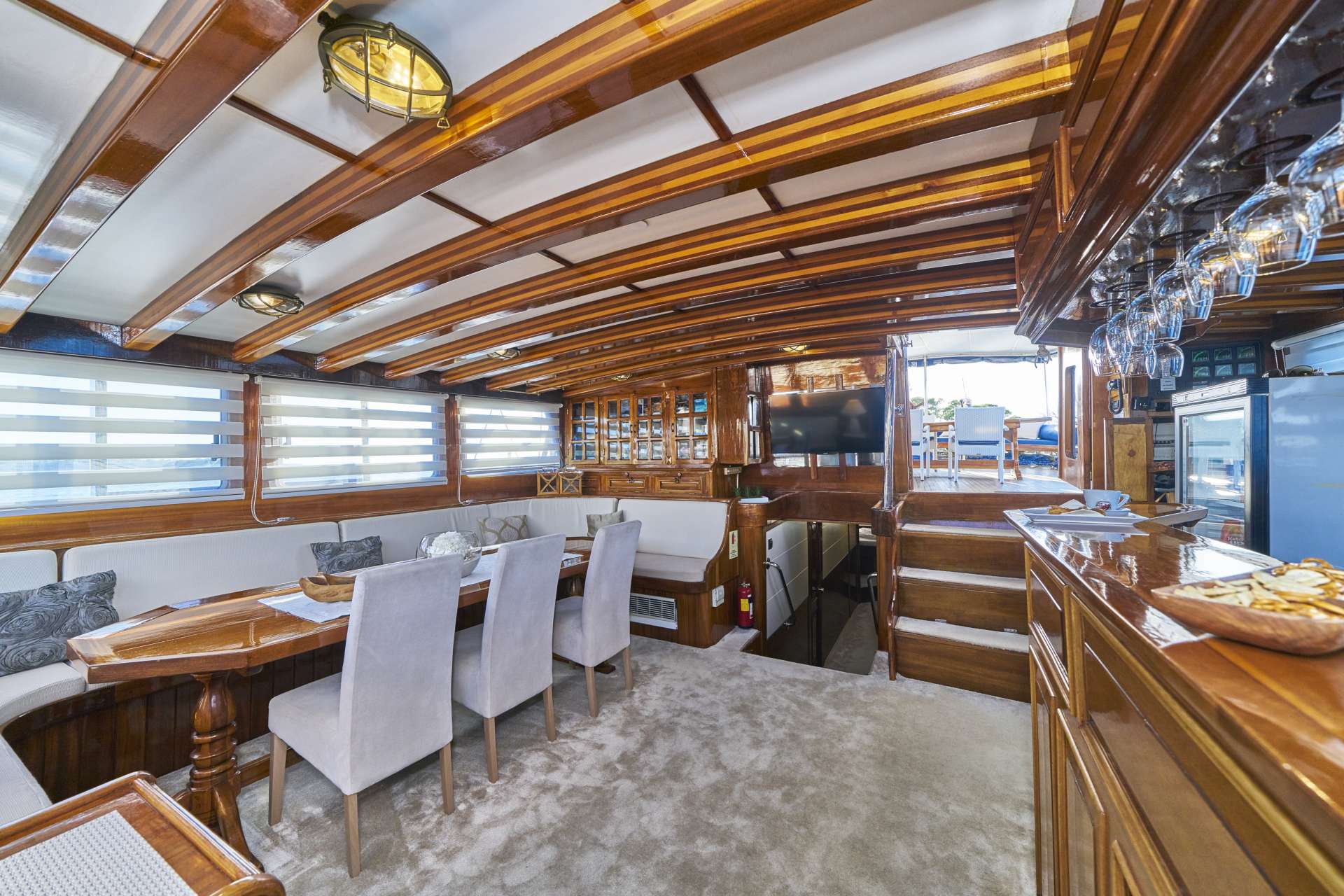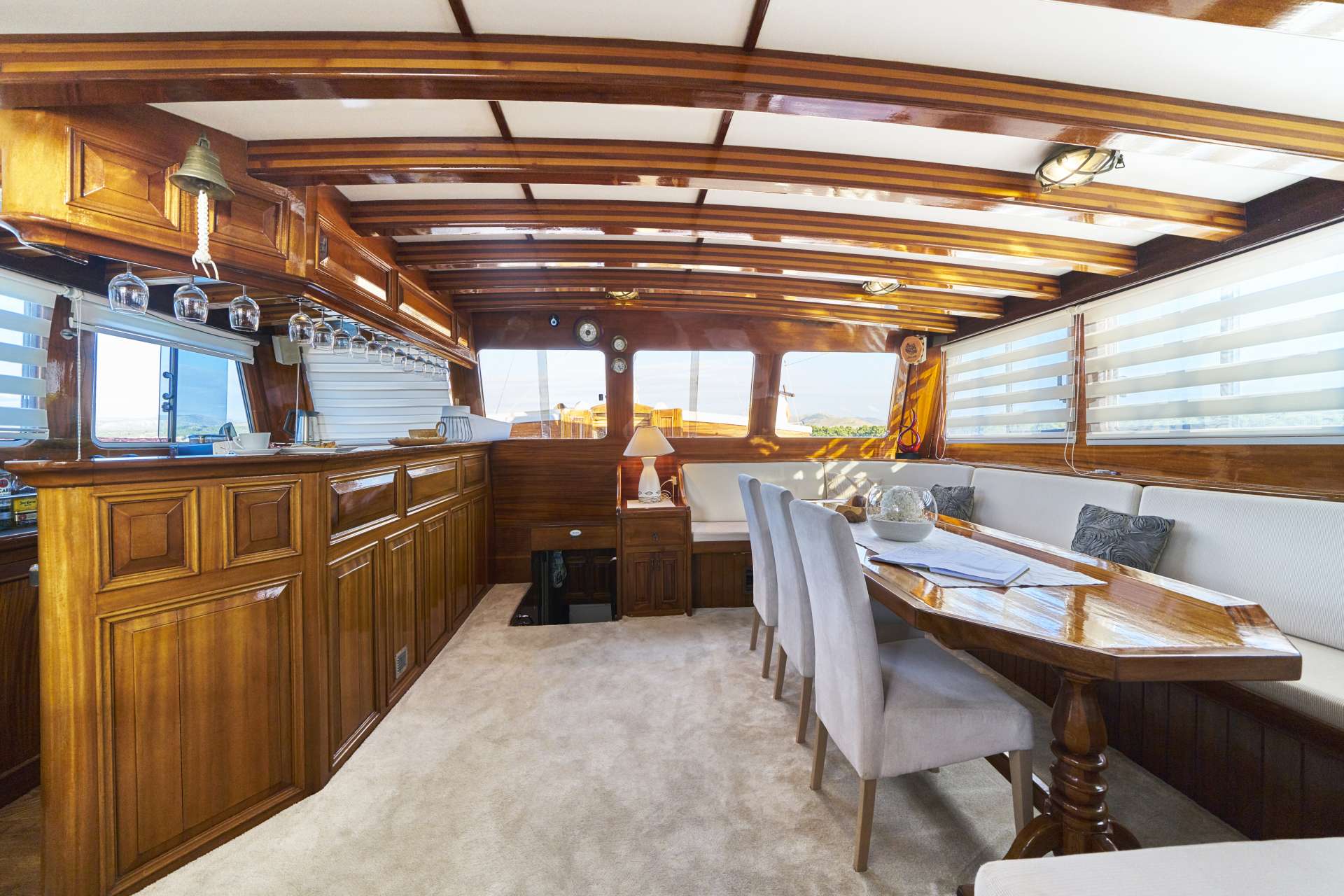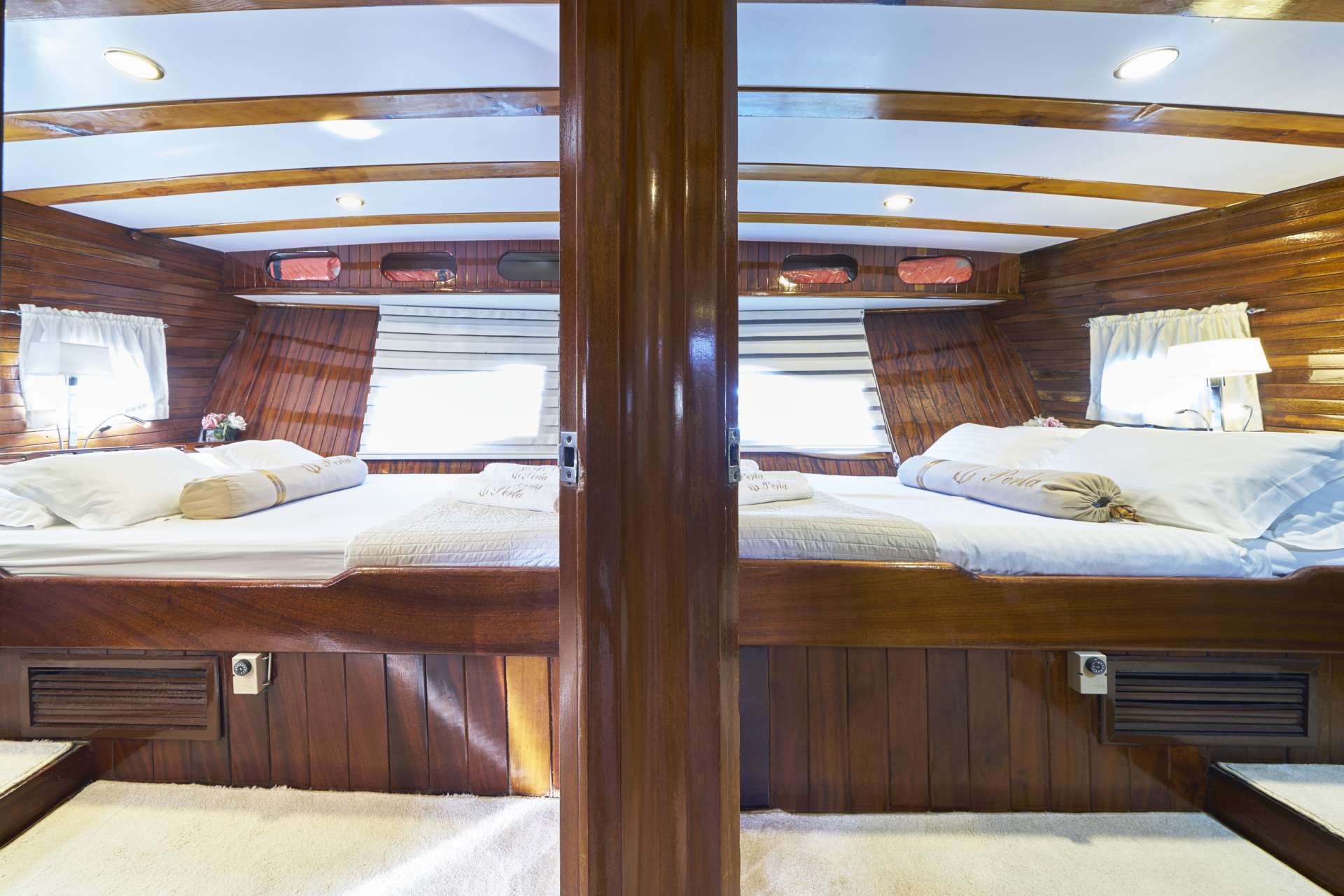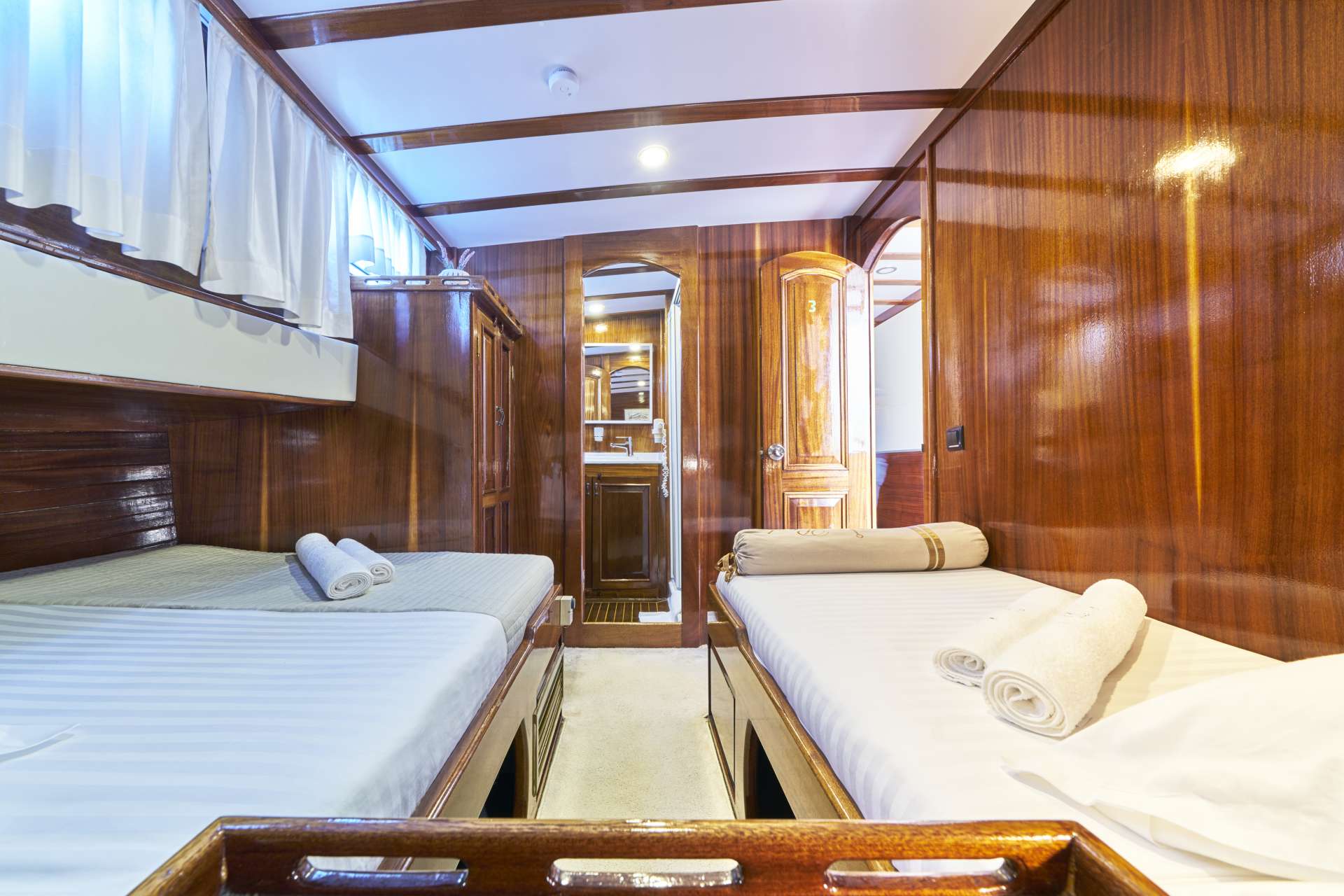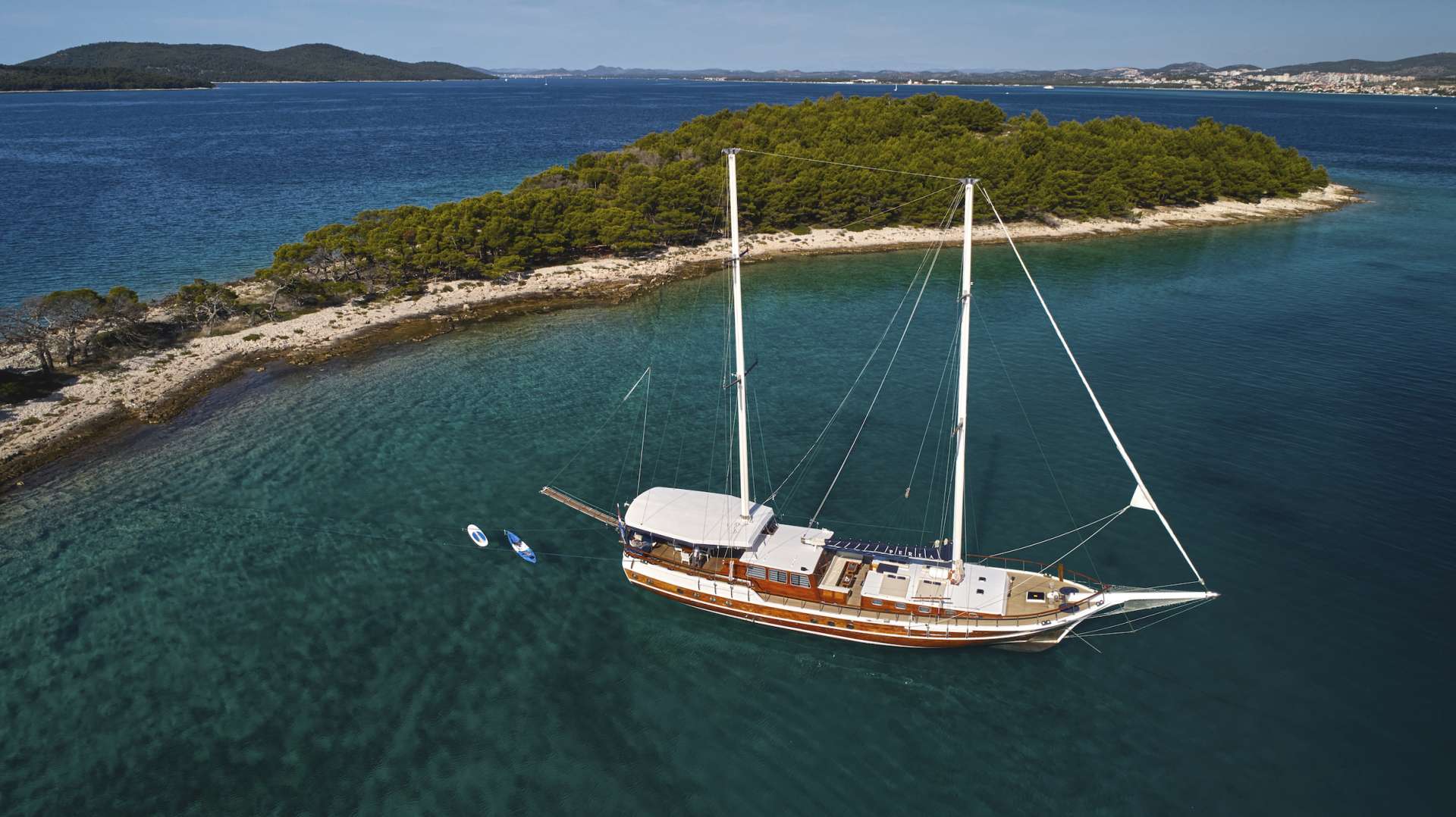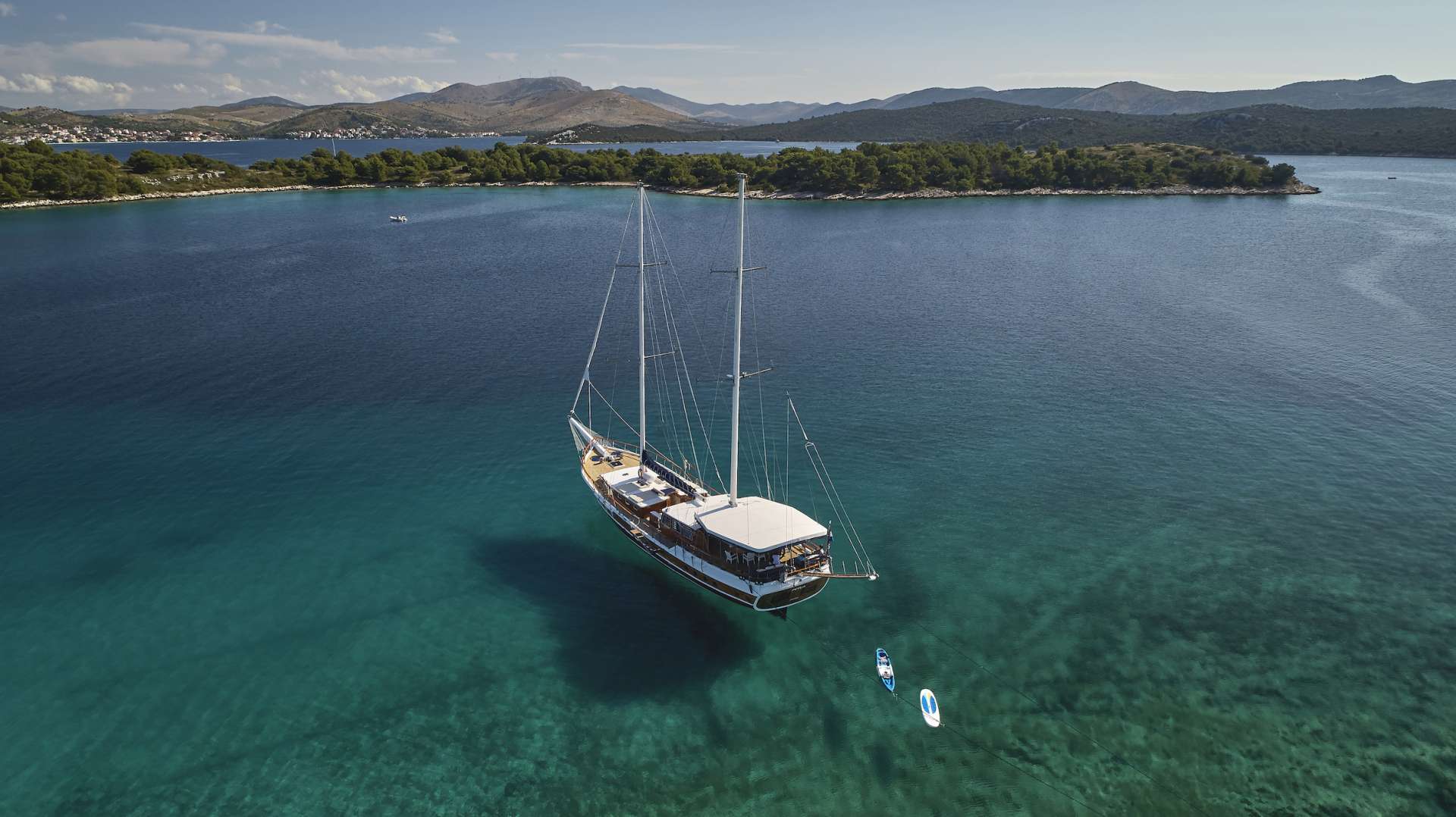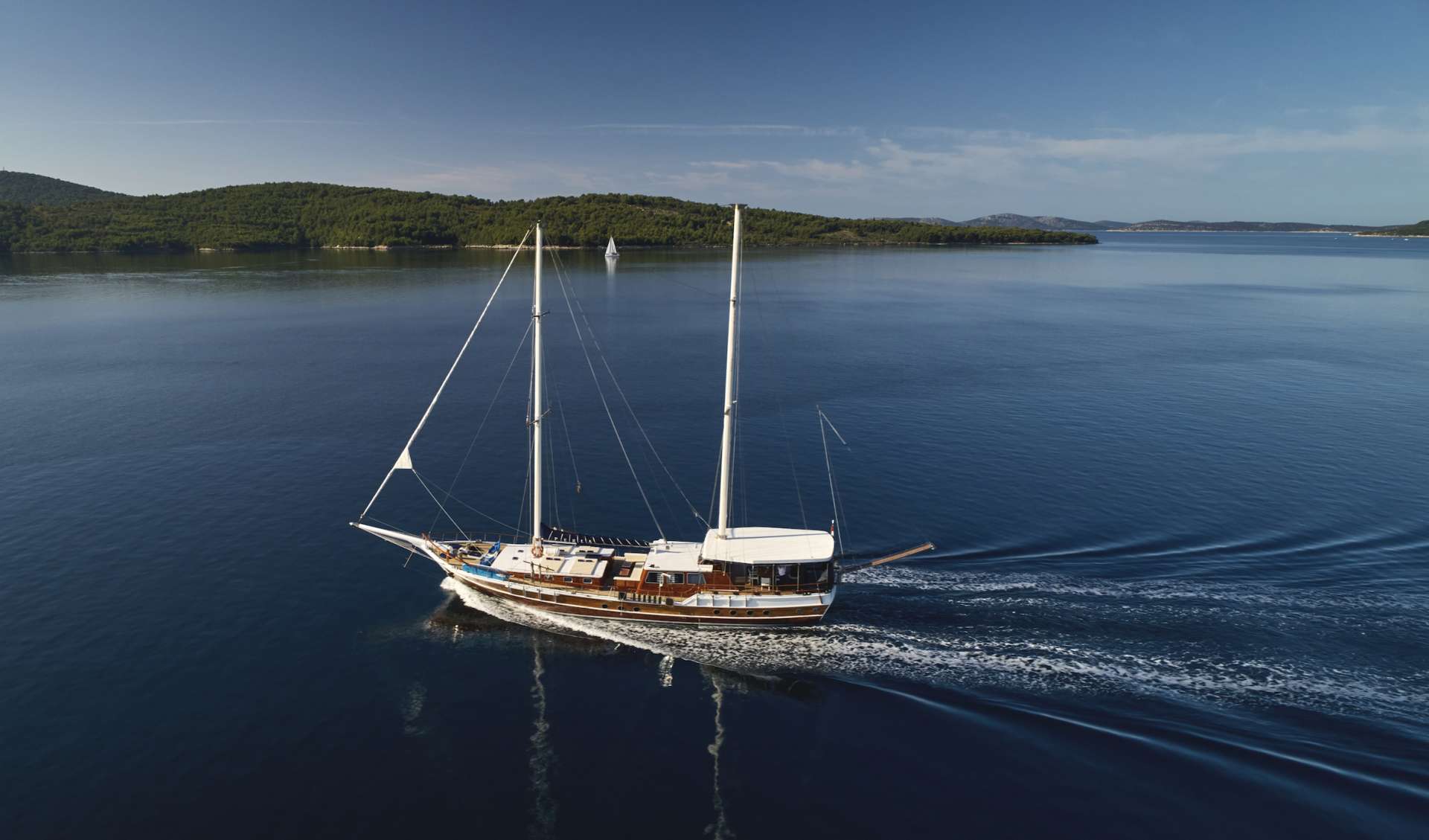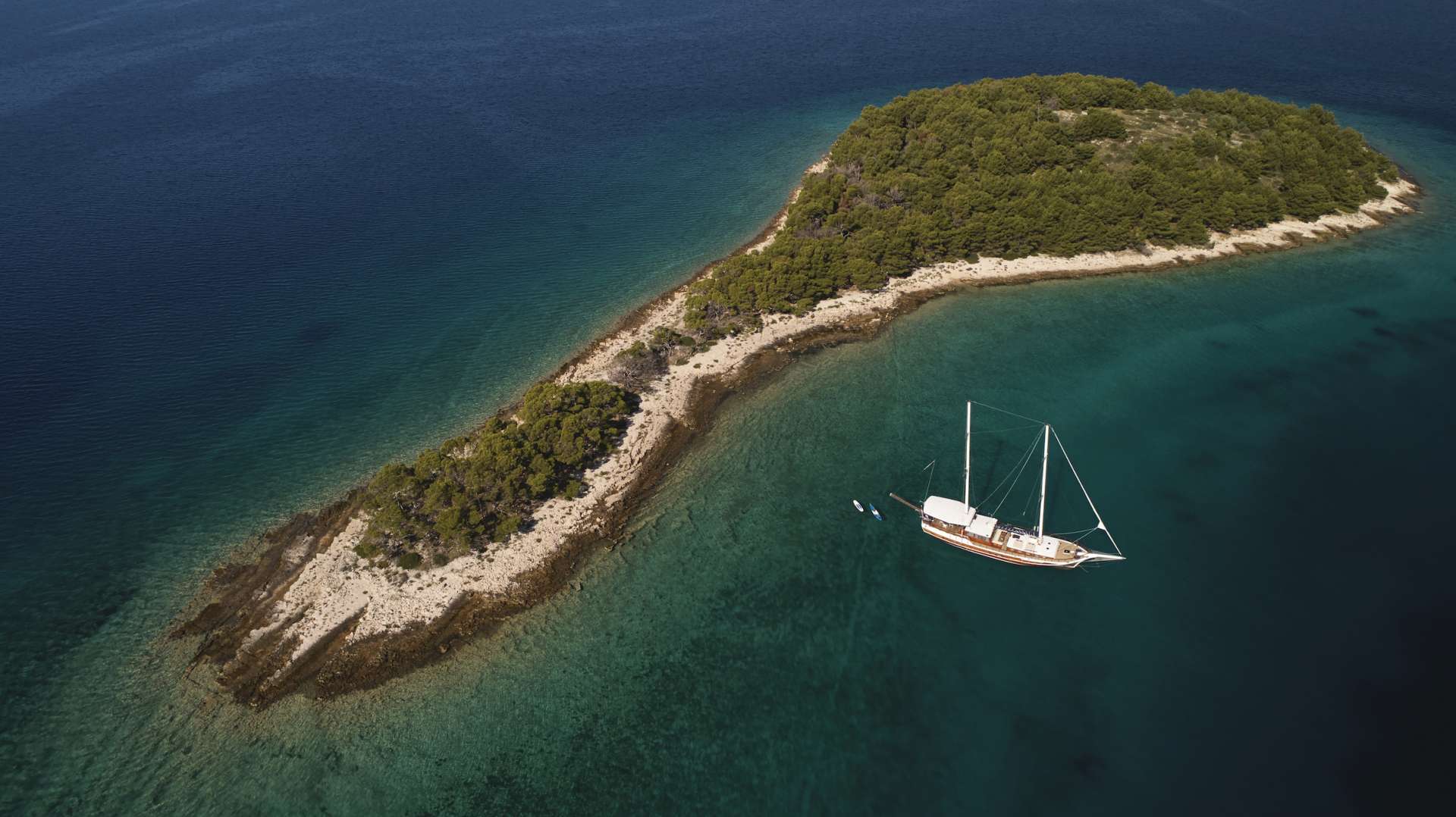 Accommodations
| | |
| --- | --- |
| Sleeps 12 guests in 7 guest stateroom(s). | |
| 5 with Double Bed(s) | |
| 2 with Twin Bed(s) | |
Details
Perla offers spacious accommodation for up to 12 guests in five double cabins and two twin bed cabins, each with own private toilet and enclosed shower.
Layout Diagram
Specifications
| | |
| --- | --- |
| Guests | 12 |
| Staterooms | 7 |
| Length | 98.00 Ft / 30.00 m |
| Beam | 7.05 m |
| Draft | 2.55 m |
| Built - Refit: | 1998 - 2018 |
| Builder | Custom Built |
| Cruising Speed | 10 knots |
Watersports
| | |
| --- | --- |
| Dinghy | Baracuda 5.5m |
| Dinghy HP | 100 |
| Paddle Boards | 2 |
| Double Kayaks | Yes |
| Adult Water-skis | Yes |
| Snorkeling gear | Yes |
| Inflatable, towable tubes | Yes |
| Fishing Gear | Yes |
| Scuba Diving | Yacht offers Rendezvous Diving only |
Pricing
From: 18500
To: 21800

Pricing Details
Charter rates for 2024:
High Season (22 June - 31 August): €21,800 + half board + €3000 APA
Mid Season (25 May - 22 June & 31 August - 21 September): €19,900 + half board + €3000 APA
Low Season (4 May - 25 May & 21 September - 5 October): €18,500 + half board + €3000 APA

The charter rate include: A week rental with four crew members, fuel for the yacht and generator work for approximately 4 hours per day/ air-conditioning, yacht's tender for the guests' transfer from/to the gulet and complete linen and towels, including beach towels and Croatian VAT.

Tax Status:
Croatian VAT included in the price

Obligatory Extras:
Half board – includes full breakfast and lunch at €450 per person per week (an extra meal can be arranged during the week at €50 per person)
Children age 0-2 free of charge, children age 2-10 have 50% discount of a board arrangement.
Marina fees and port taxes.

DRINKS/BEVERAGES OPTIONS:
Beverages according to an on-board price list or one of the following options:
• All-inclusive domestic package at €260 per person per week (includes: Croatian wine, beer, spirits, soft drinks, still and sparkling water, coffee, tea)
• All-inclusive non-alcoholic drinks package at €150 per person per week
• Drinks supplied according to preference list. A €1,200 service charge applies for the week.

Additional Extras:
- Water sport: €100 per hour for all water sport that use yacht's tender
- Marina fees and port taxes - We expect those would amount to around €1,500 for the week, but the exact amount depends on the route.
- One way charters are available with a relocation fee: €1,500
- Transfer from/to the airport/hotel can be organised on request.

Crew gratuities – 10% of the charter rate is the industry standard.

Payment conditions: 50% of the charter rate within 7 days of signing the charter agreement, remaining 50% plus APA, at least 5 weeks before the beginning of the charter.

Special Conditions:
Embarkation: Saturday from 1700 hrs
Disembarkation: Saturday until 0900 hrs



PLEASE INQUIRE FOR FURTHER PRICING DETAILS
Crew Profile
Captain: IVICA RUŠINOVIĆ
Born in Split, grew up in Kaštele, connected to a sea from a youngest age. By his own words he's "born on the sea, working at the sea, cursing the sea and will probably die under the sea".

Before, for years and years he worked on a rough-job fishing boats as a seaman and net picker, which hardened him, made him tough and earned him a legitimate title 'old sea wolf'.

Things took a turn when, from tiring hauling of fishing nets, his curious spirit for socializing and talking with guests - hopped on an opportunity to try himself out in the field of nautical tourism. Consequently, he stated: "I prefer to be with people and for the people, rather than with fishes and darn nets."

Until now, he has been engaged in charter boat tourism for past 10 years, among which we would highlight the last 7 years of hardworking experience as a seasoned skipper, feeding on a so-called "sailor's bread with seven crusts".

He starts his days with the strongest black coffees and ends his days with meticulous analysis of charts, winds and overall weather reports from different sources, always trying to find the calmest and most exotic bays for the pleasure of the guests and a safety of the ship.

With his role-model leadership style that fosters trust and efficiency among team, high pedagogical skills of a proper teacher who sees the best in people, clockwork organization, surgical precision in ship docking, and attention to every detail - it is undeniable that relaxed, welcoming and hospitable atmosphere will be guaranteed on each and every single voyage with Perla gulet.

In a free time, when this captain is disembarked and not driving ship - he likes to run, swim, ride SUP. And most of all, he likes to read crime novels which keep his mind sharp and alert.

Chef: ALEKSANDAR PETROVSKI
Chef Aleksandar comes from Tetovo, a town in North Macedonia. In addition to upbringing, personal tendencies and goals, the roots of locality itself directed him to study to become a chef - because of the native culture that combines unique local vetch and rich meat.

This Alexander of Macedonia may not be "The Great" because of his conquests (like the famous namesake king), but he is certainly "great" due to his immeasurable versatility and resourcefulness in every kitchen.

Following the footsteps of his own profession - he took a leap of faith when he decided to become a "kogo" (ship chef) on gulet Perla during summer season 2023. He expanded and improved his knowledge of the Croatian language.

Eager for fresh experiences and changes, he adapted, improved and finally found himself in the role of chef of Mediterranean cuisine, but still with a few aces up his sleeve in terms of roasted meat and fried dishes from the pan. This summer he introduced a fair pinch of the Adriatic seasoning into his cooking, combining authentic ingredients, foods and flavours that can be found in coastal region (for an example salt, fish, prawns, seashells, etc.) with side dishes from the mainland (rice, beans, potatoes).

Upon his arrival on Perla, he wanted to challenge himself in different and unknown situations and expand his knowledge and skills, both culinary and seafaring (such as with ropes, anchoring, driving a dingy, etc.). Also, he singlehandedly enriched interpersonal relations within the crew - with his delightful character and witty appropriate humour.

Deckhand: MARKO MIKUŠ
Marko hails from the beautiful coastal town of Šibenik, located in the heart of Dalmatia, behind the unique St. Anton's channel.

Marko is a carpenter who struggled to find permanent job. His raw talent and expertise hardwired to ship carpentry was discovered by the owner Dragan, saw his potential and above all appreciates hard work, effort, problem-solving and quality of performance.

He has been working for on board for past 7 years, ever since Dragan gave him a chance and took him under his wing as a deckhand on Perla gulet during summer seasons (where he's regularly boarded as a crew member 3rd year in a row) and as a carpenter throughout rest of the year. From raw talent he soon developed polished and refined working methods and manners - needed for this positions.

In his free time he enjoys hobbies. He likes music, rock, dancing, ships, sailing, and above all "meeting exciting and dear people". Motorcycle races and dancing training gave him the coordination and fine balance of movement for even the most challenging naval manoeuvres. Alongside with that, he is the vice president of the local motorcycle club.

Deckhand: KARLO GARMA
Born in Šibenik in 1990.

Karlo finished administrative high school and mastered political science in the University of Zagreb.

He previously worked 5 years with people with disabilities and children with special needs as an assistant and a head of NGO for inclusion.

Later on, he couldn't find a job in his field of expertise so he took a path of becoming an auxiliary sailor on board Perla.

This is his second summer season onboard as a deckhand. Karlo grabs every opportunity in an attempt to improve his sailor and deck steward skills.

In his free time he enjoys hiking, writing, composing, painting, guitar playing, snorkelling, board games, etc. Likes outdoors, appreciates rare quality of silence and responsibility.



Destinations