Gallery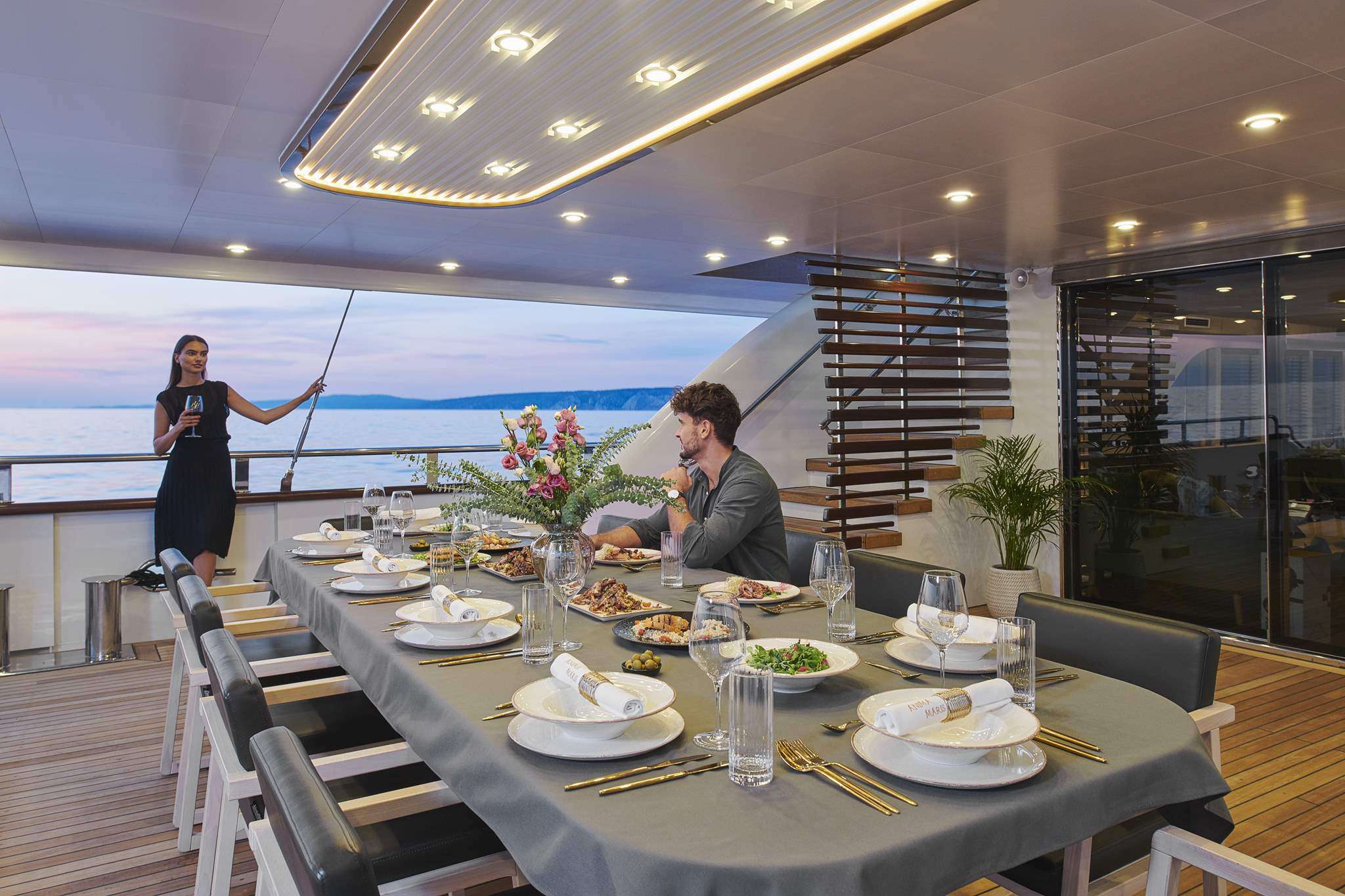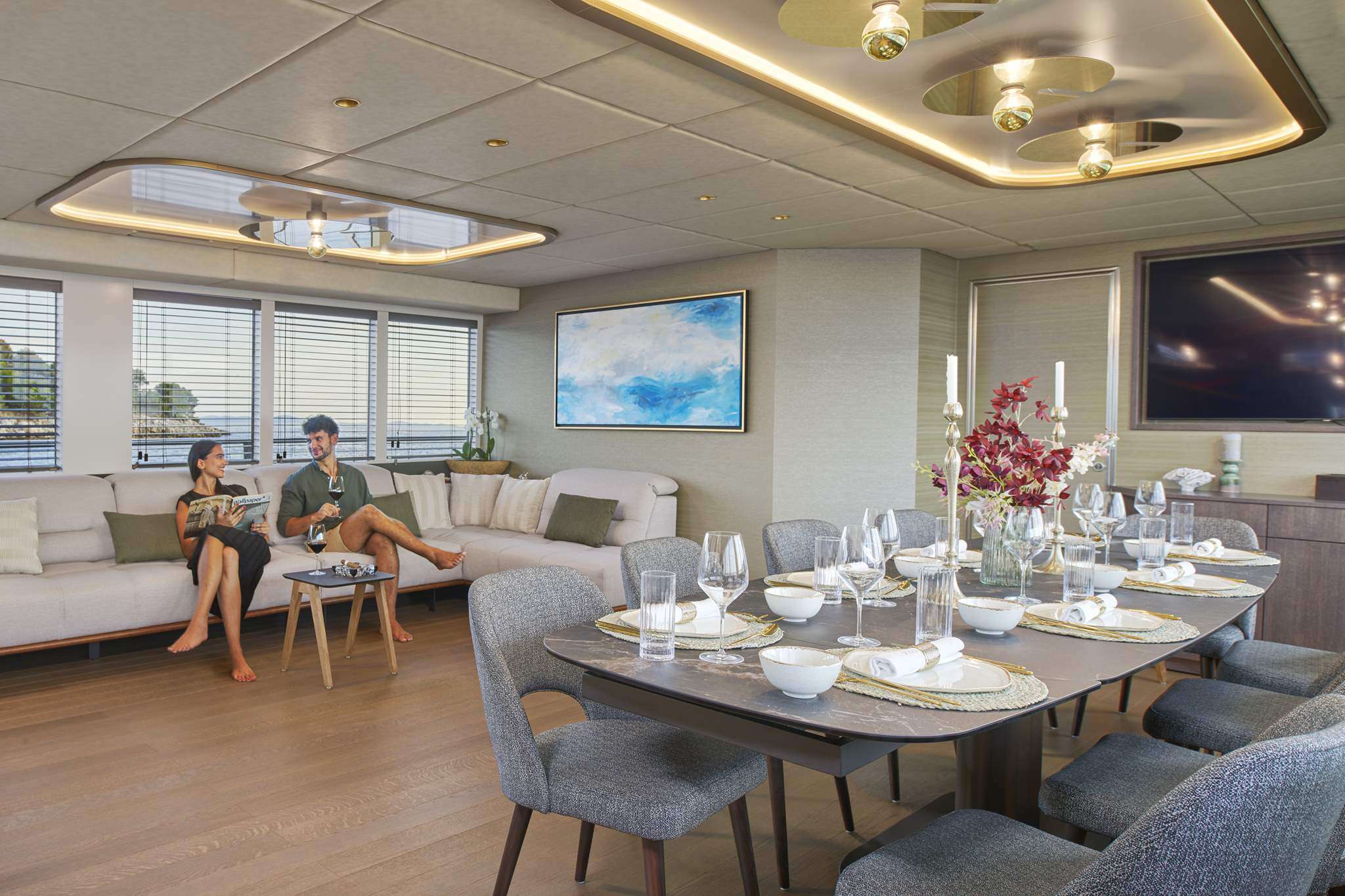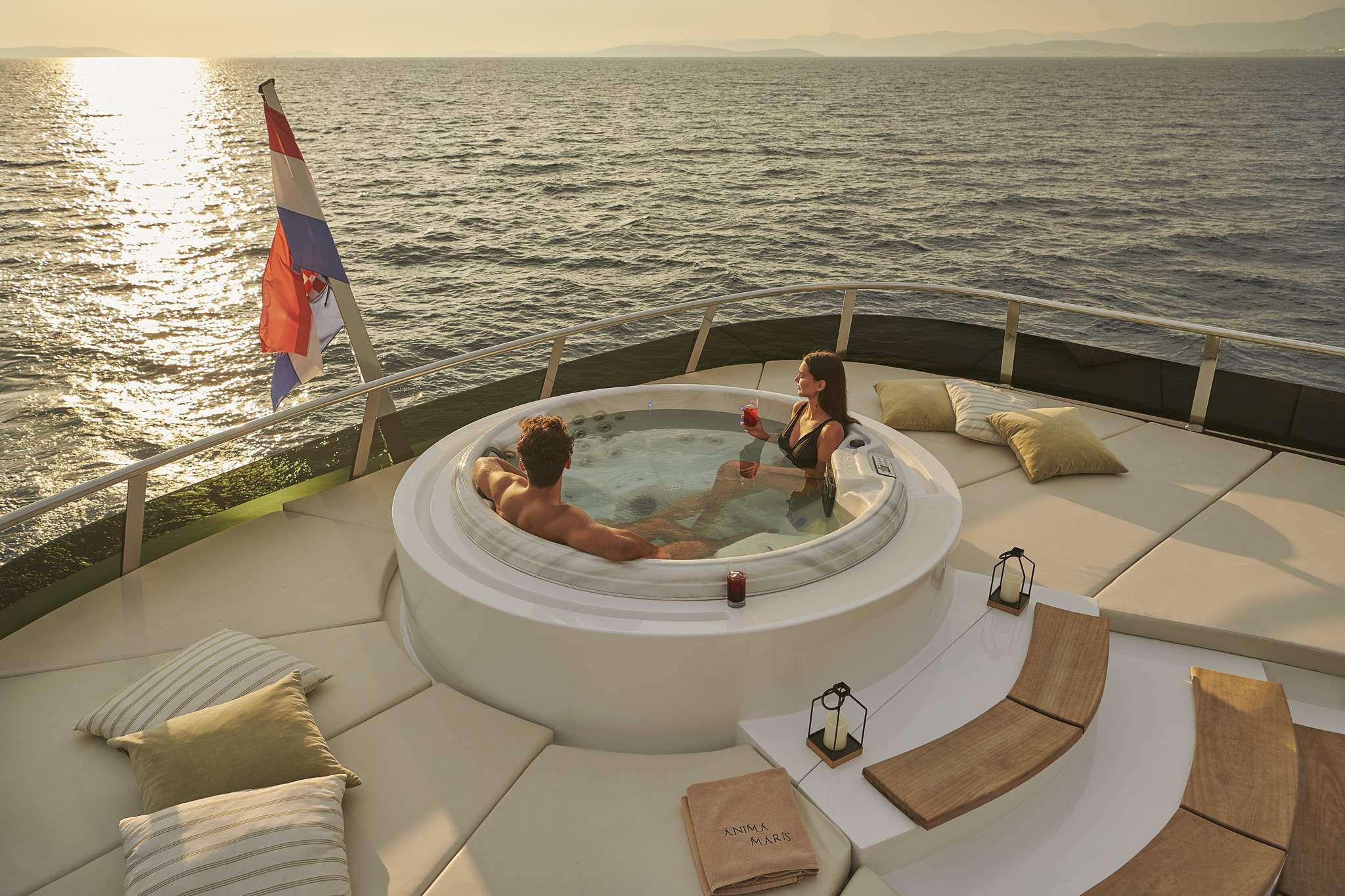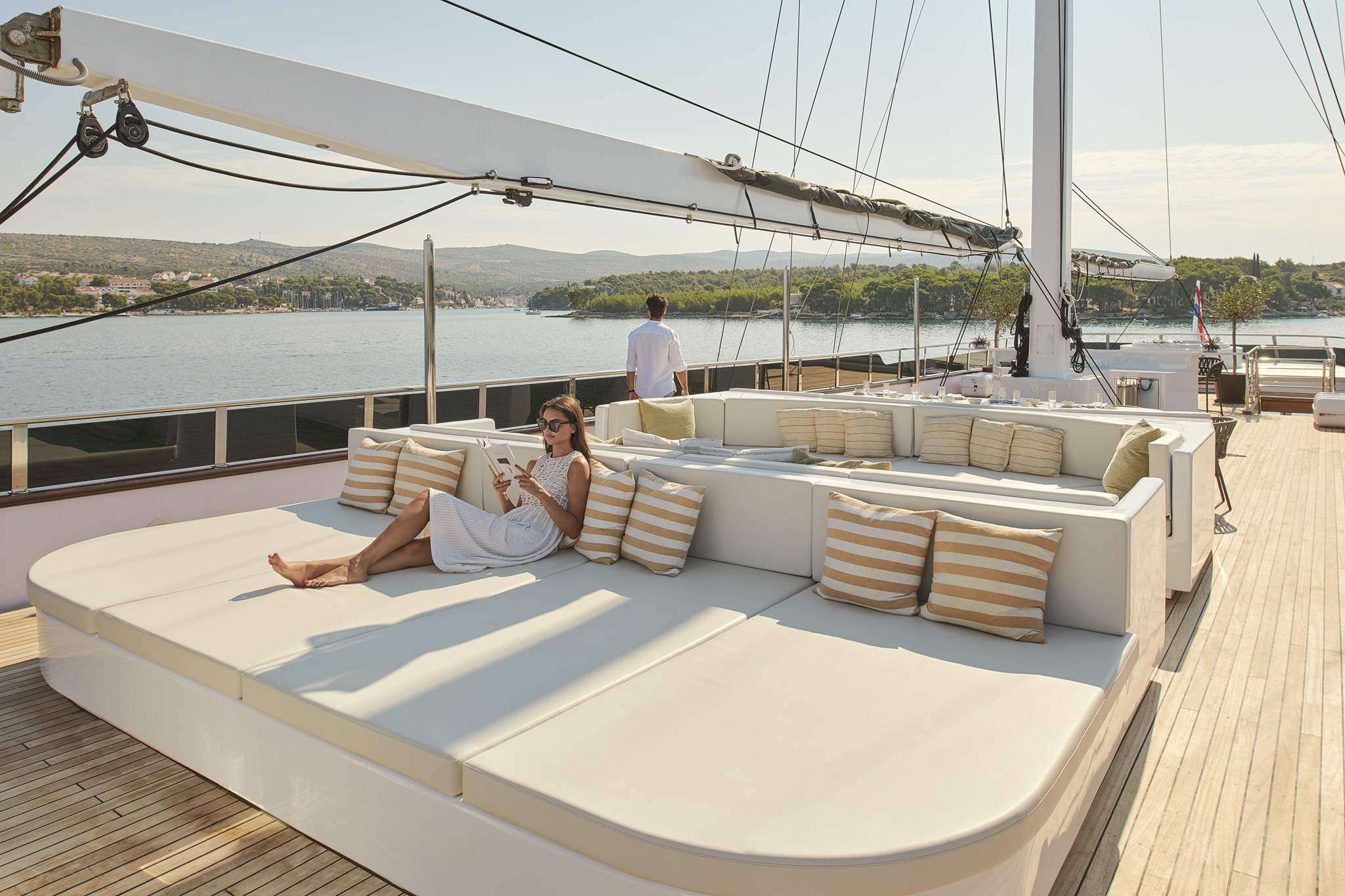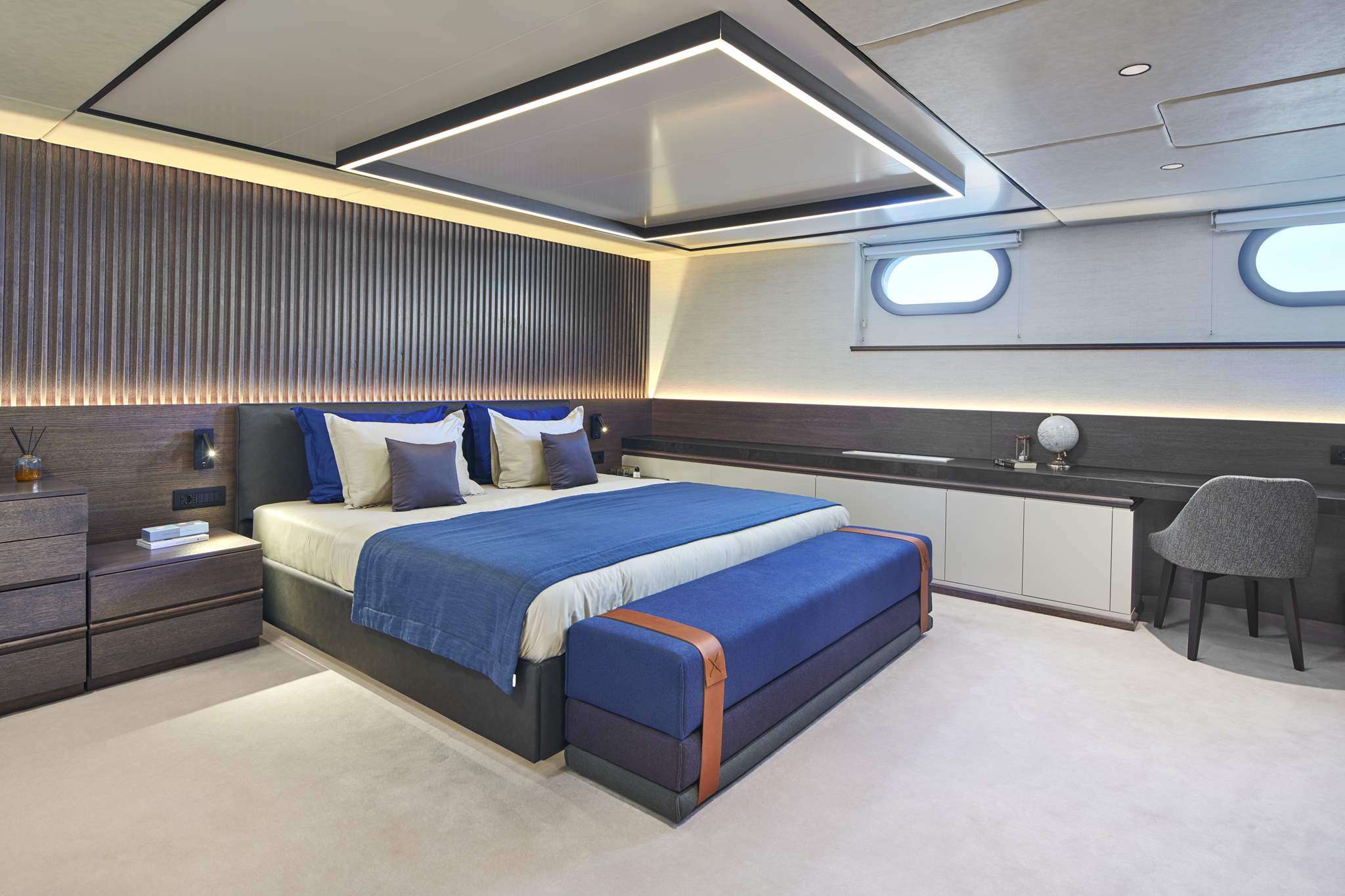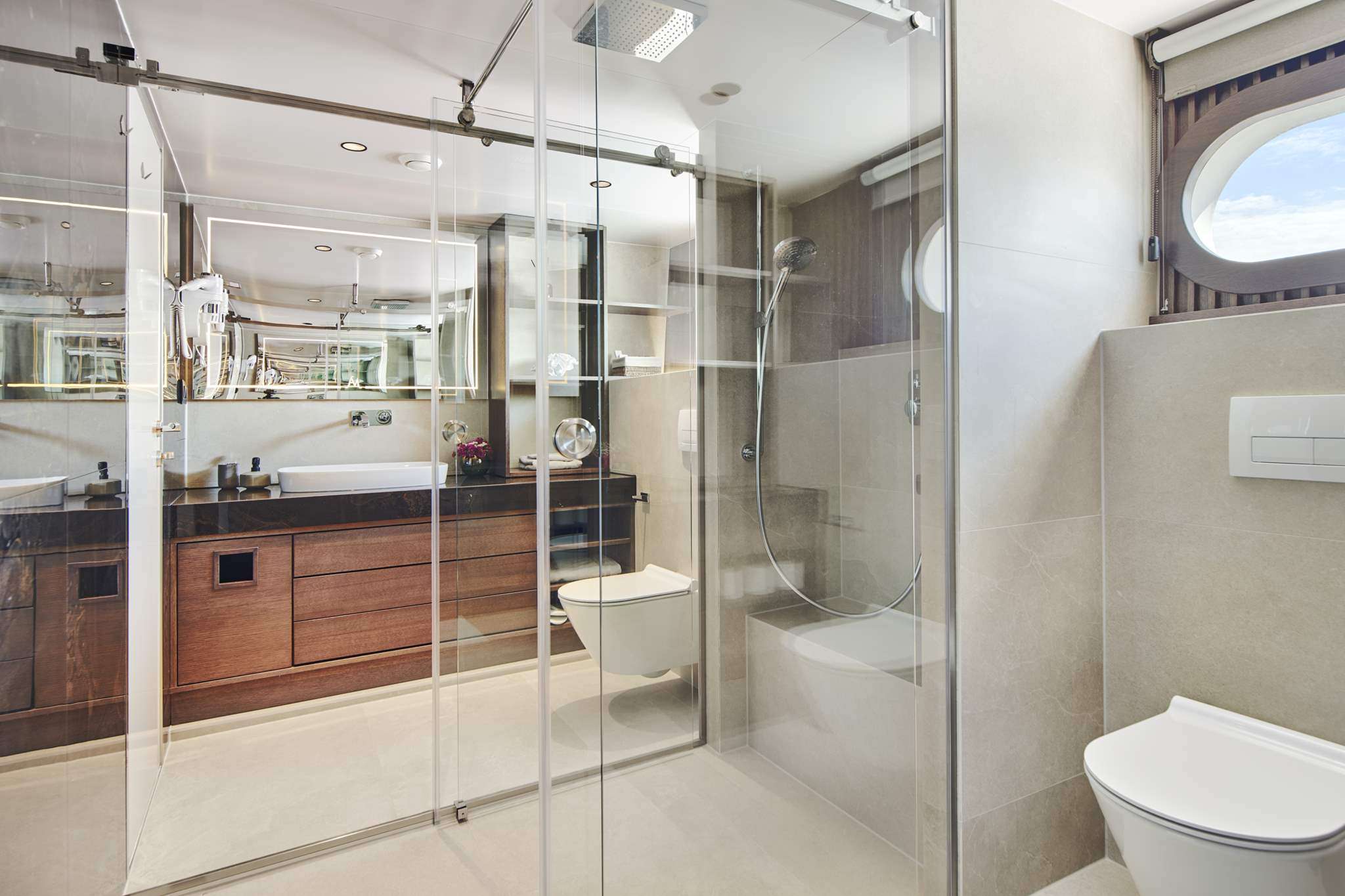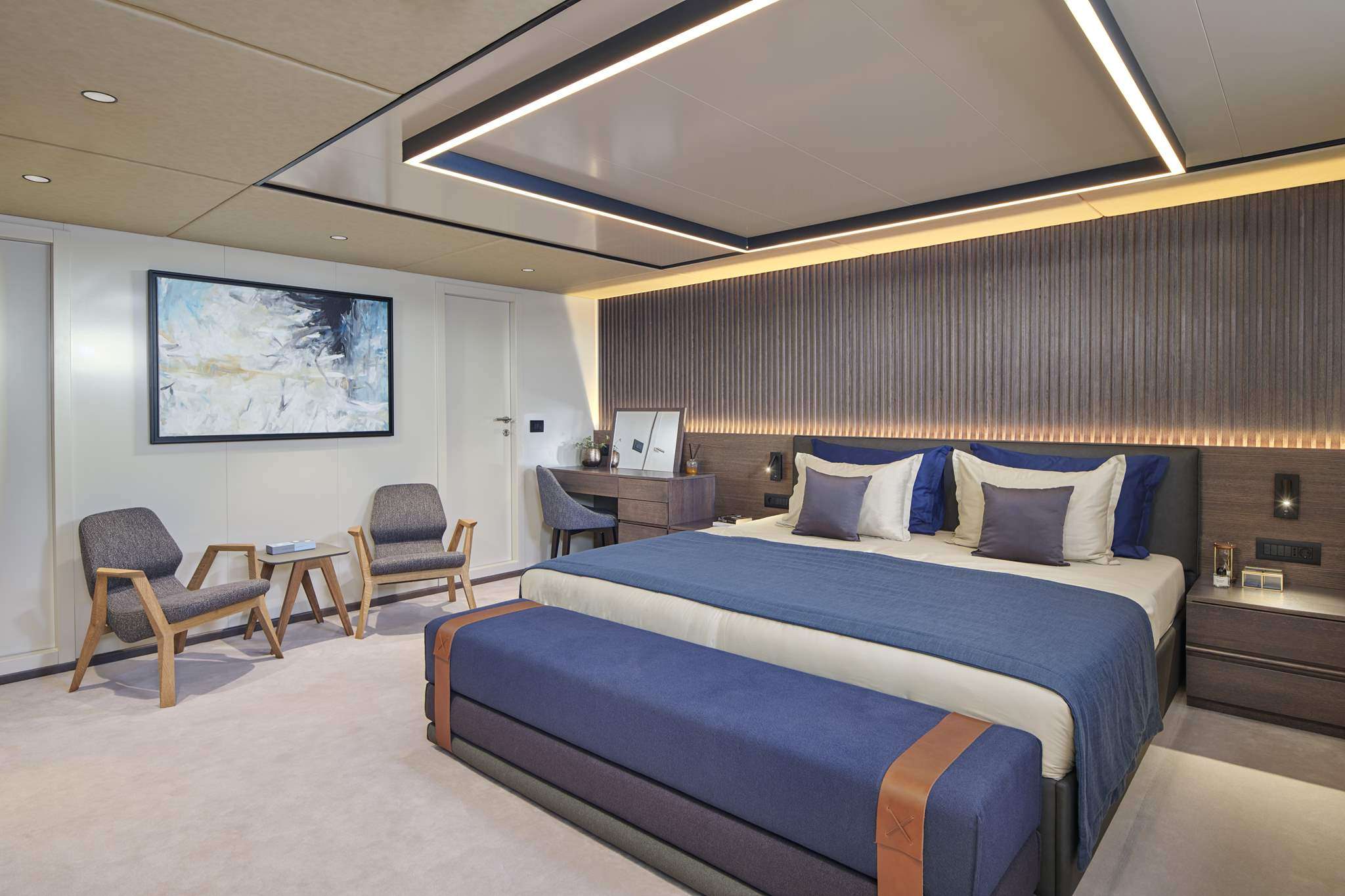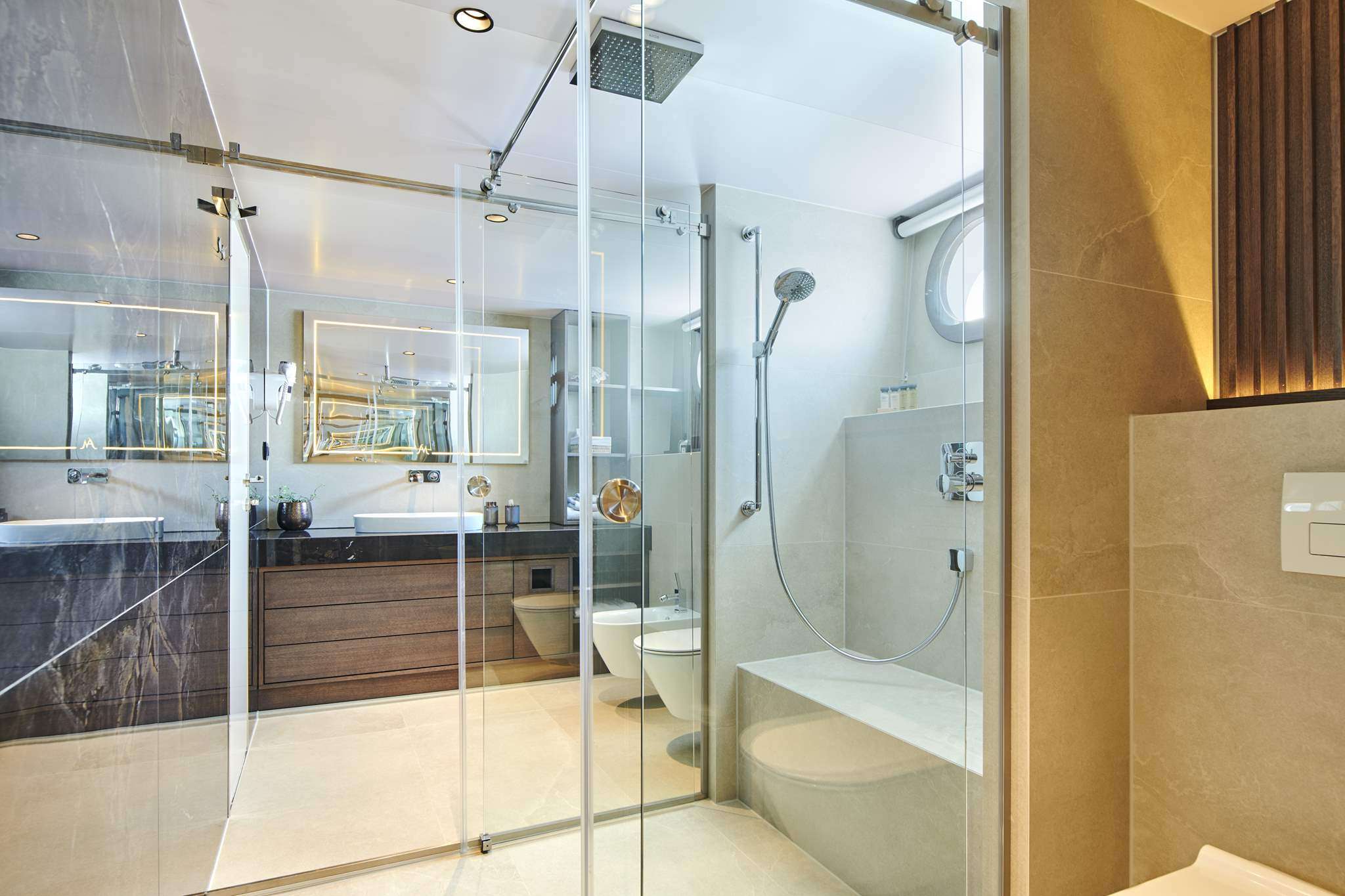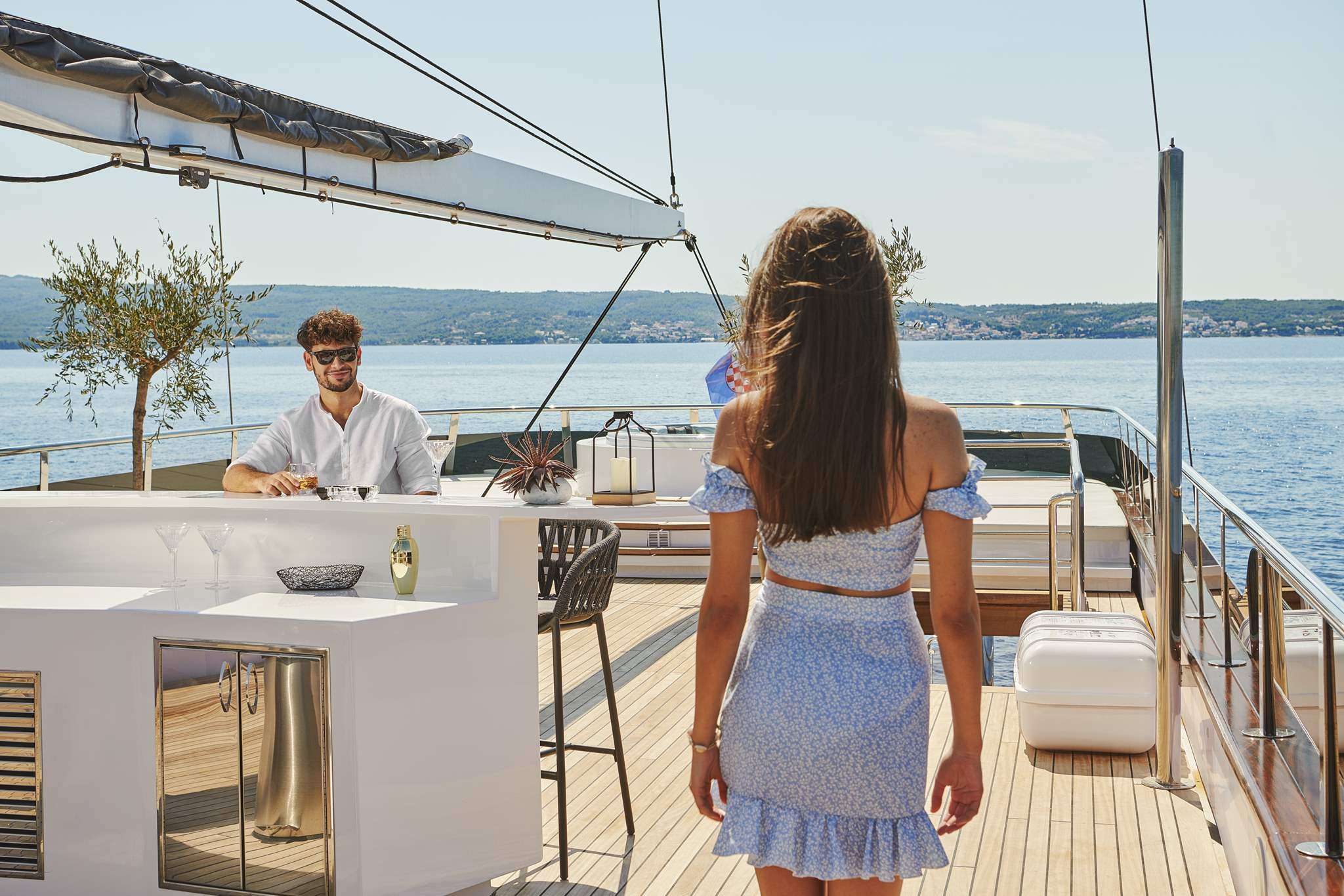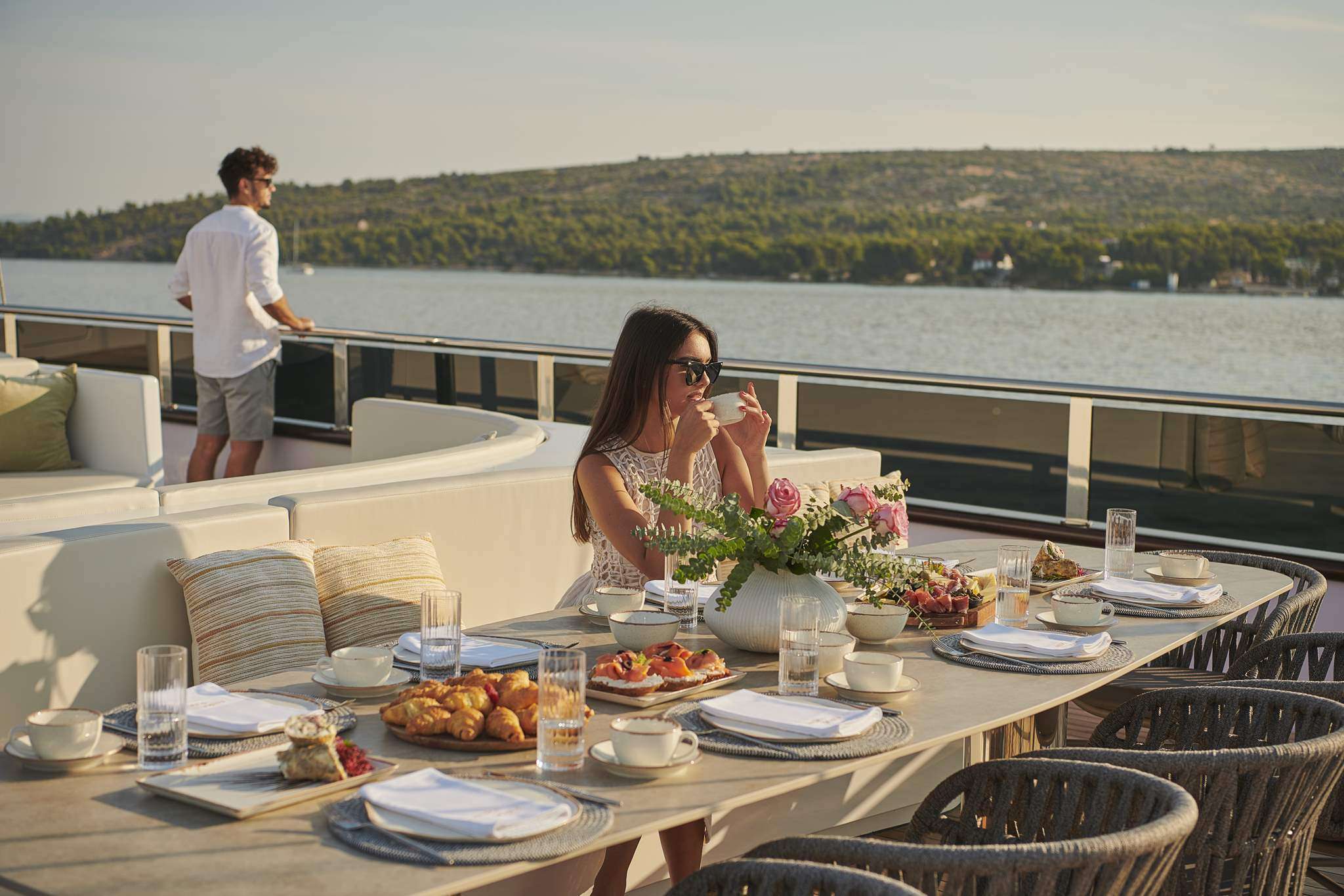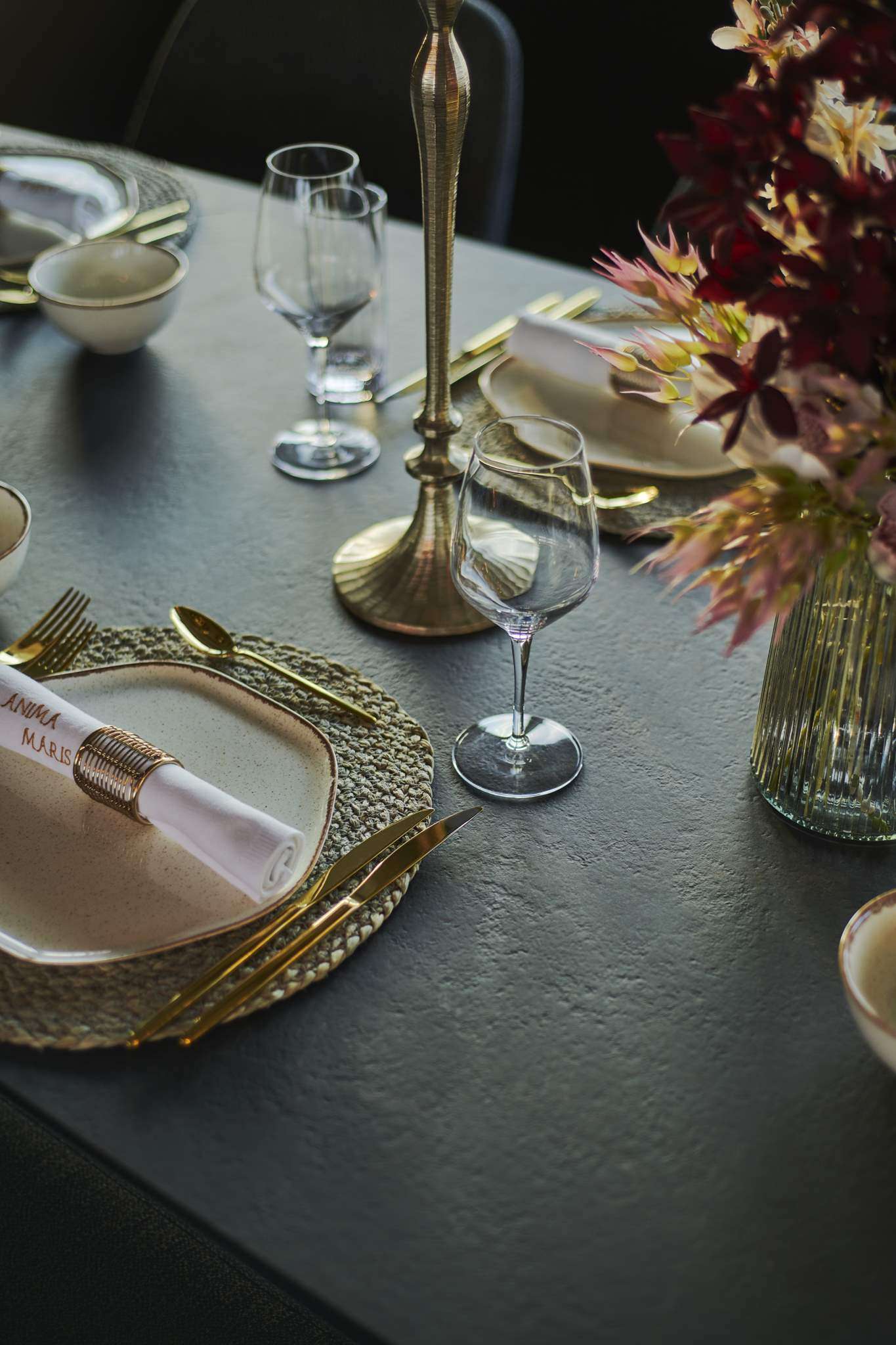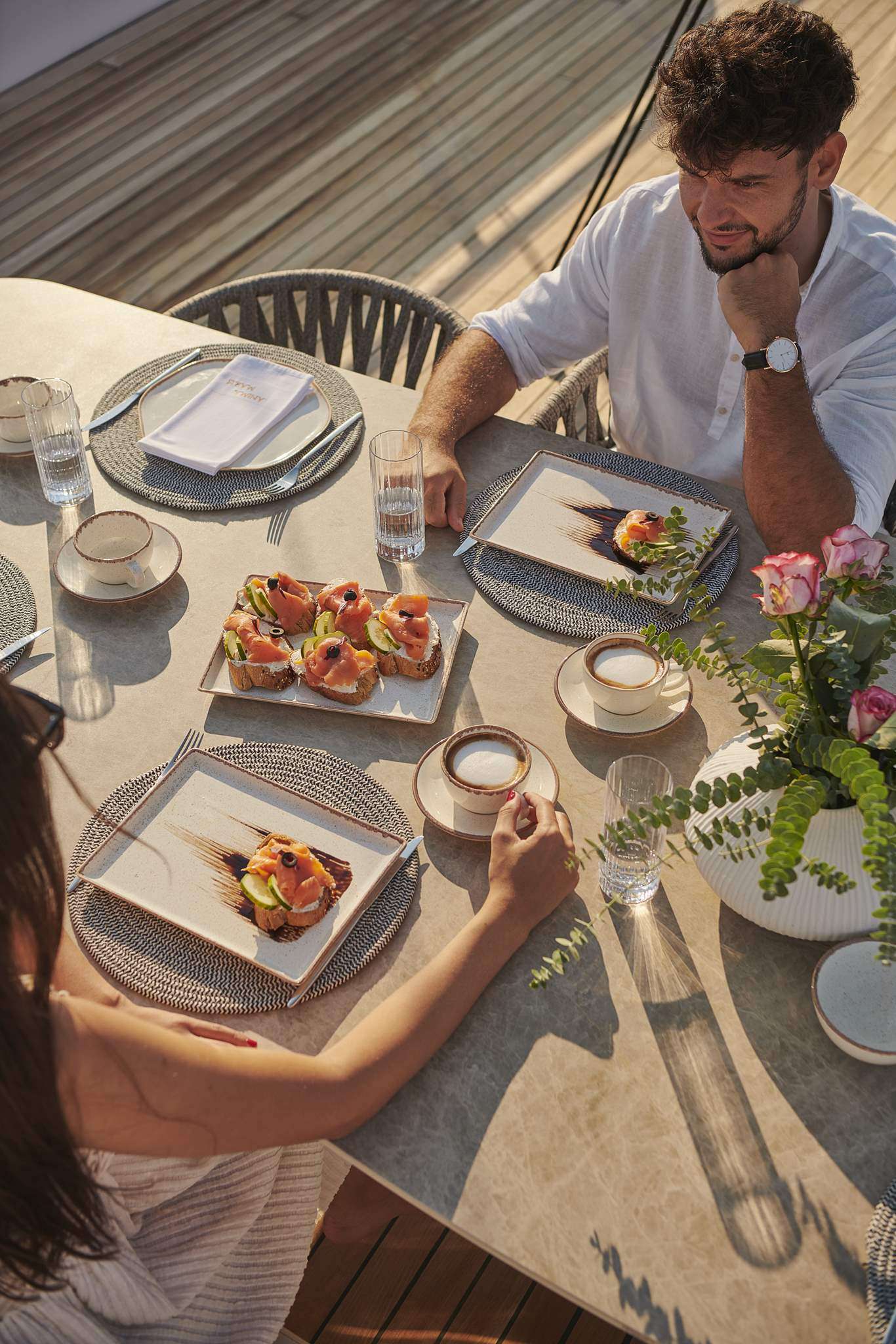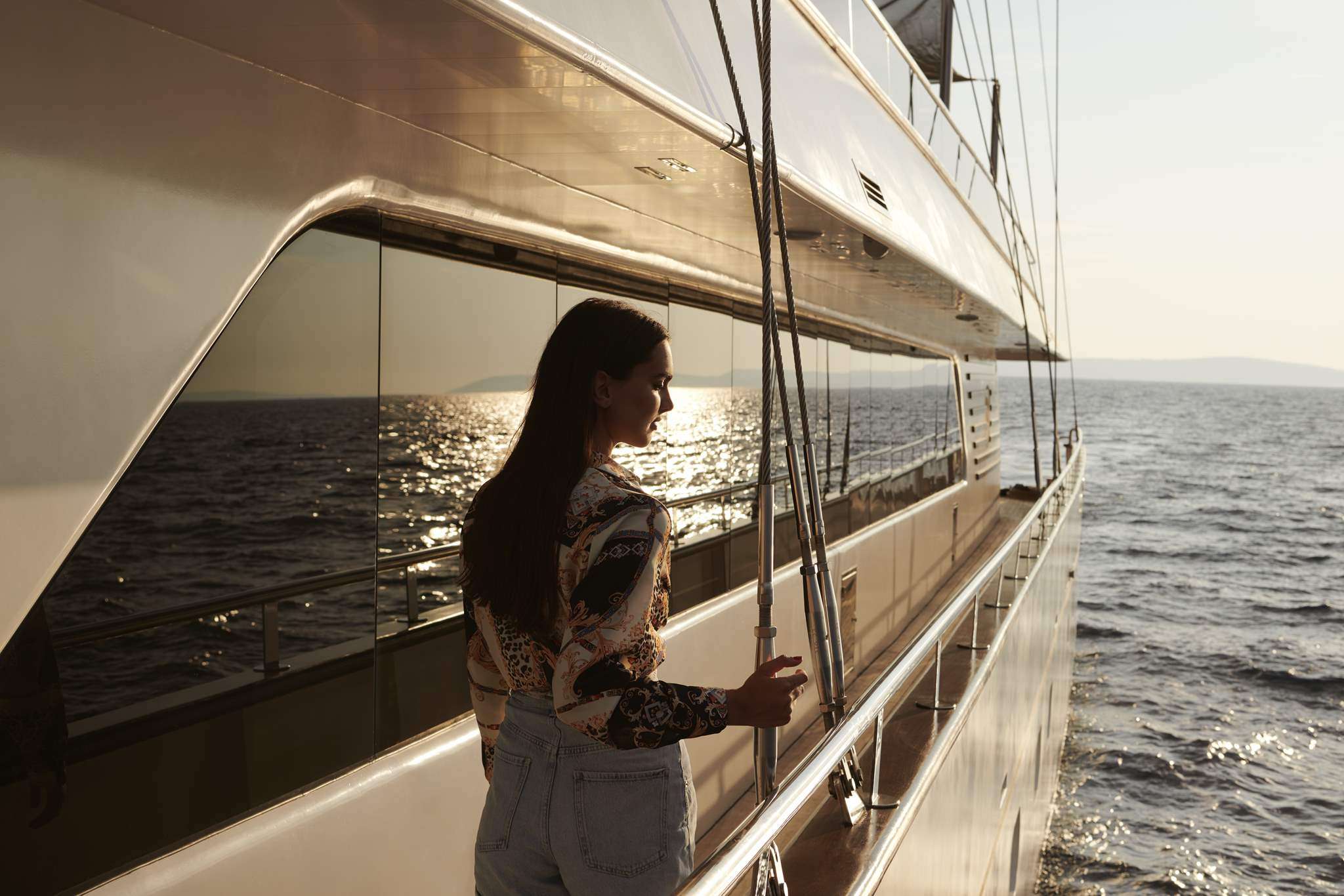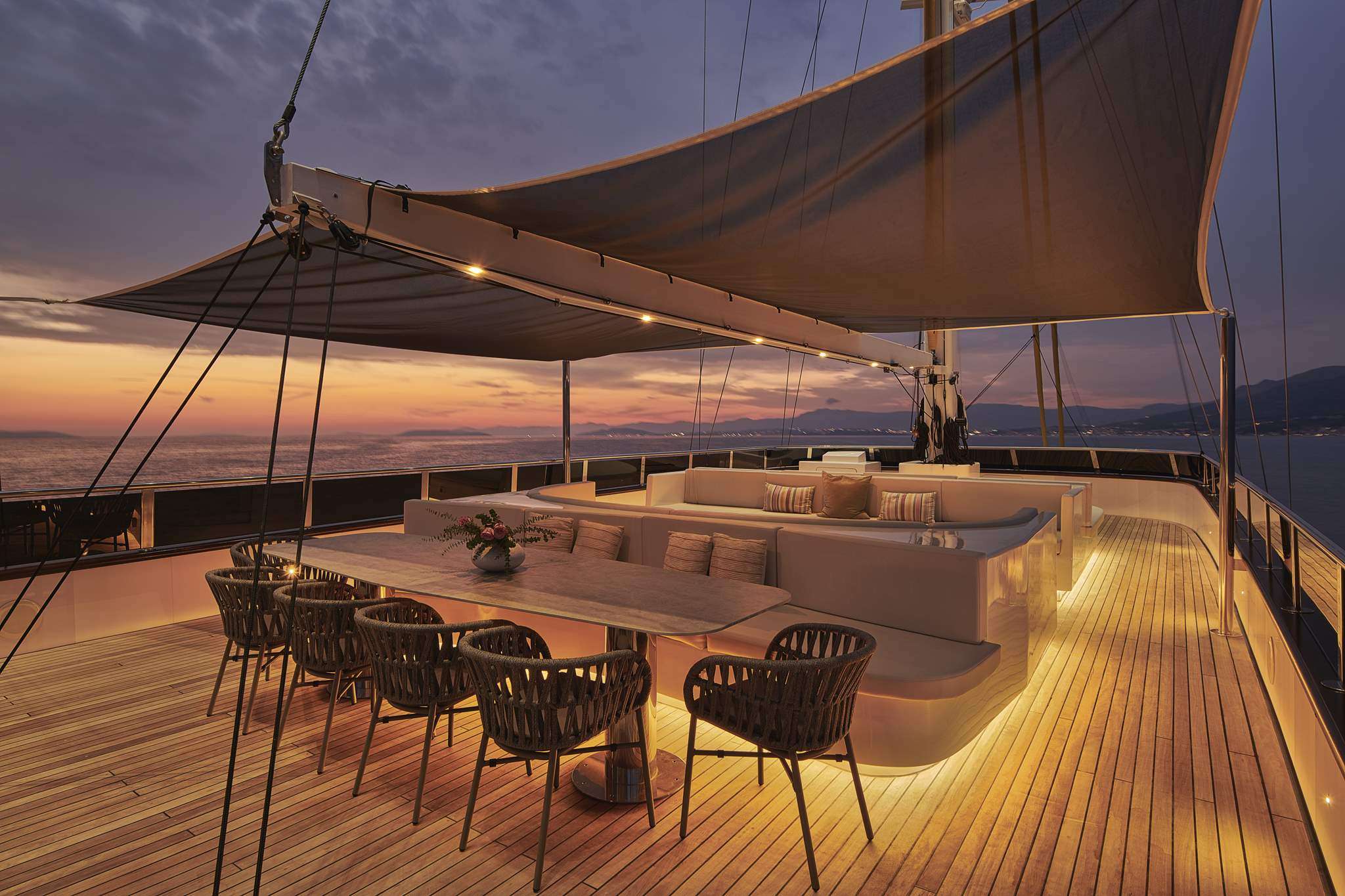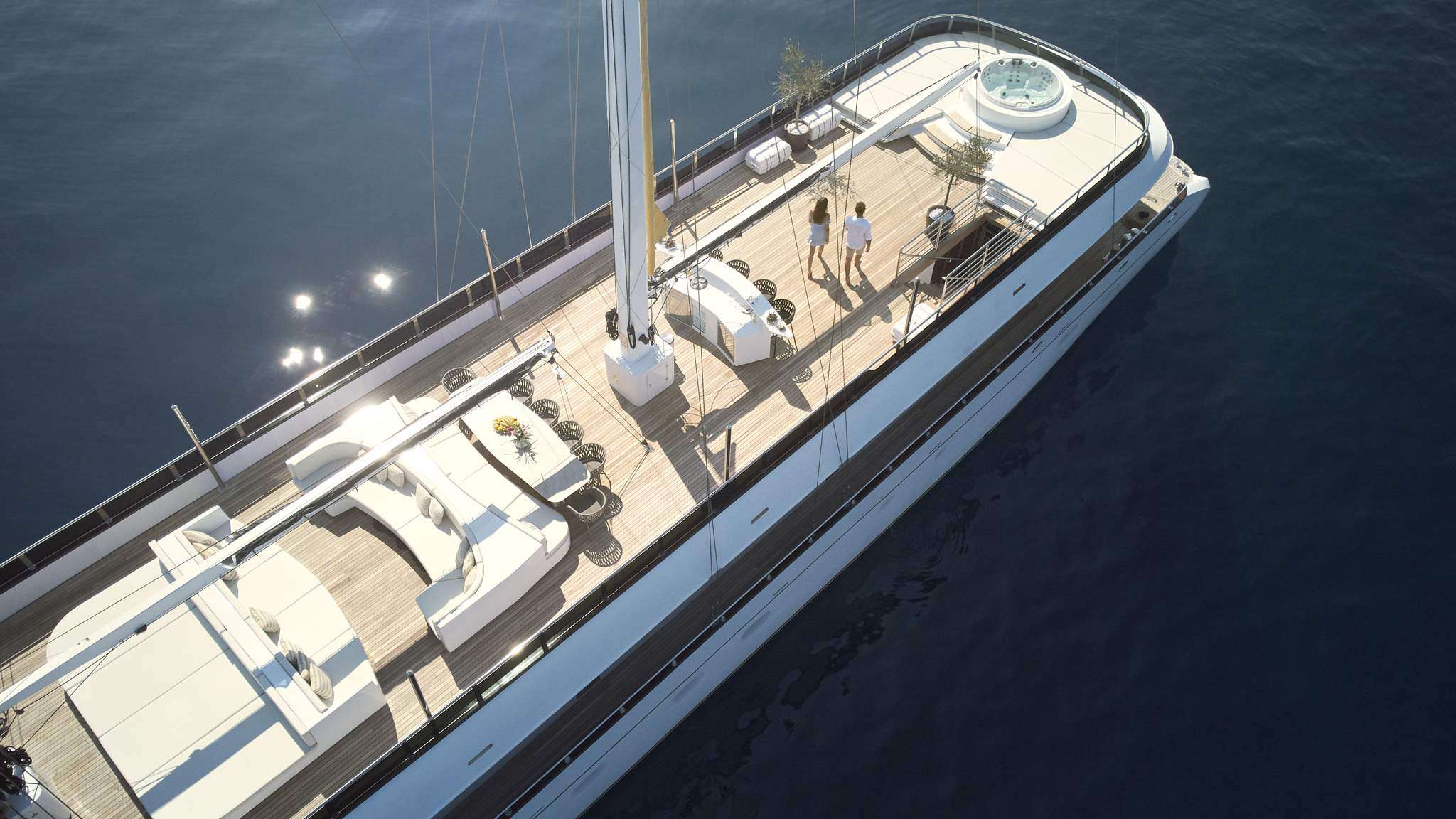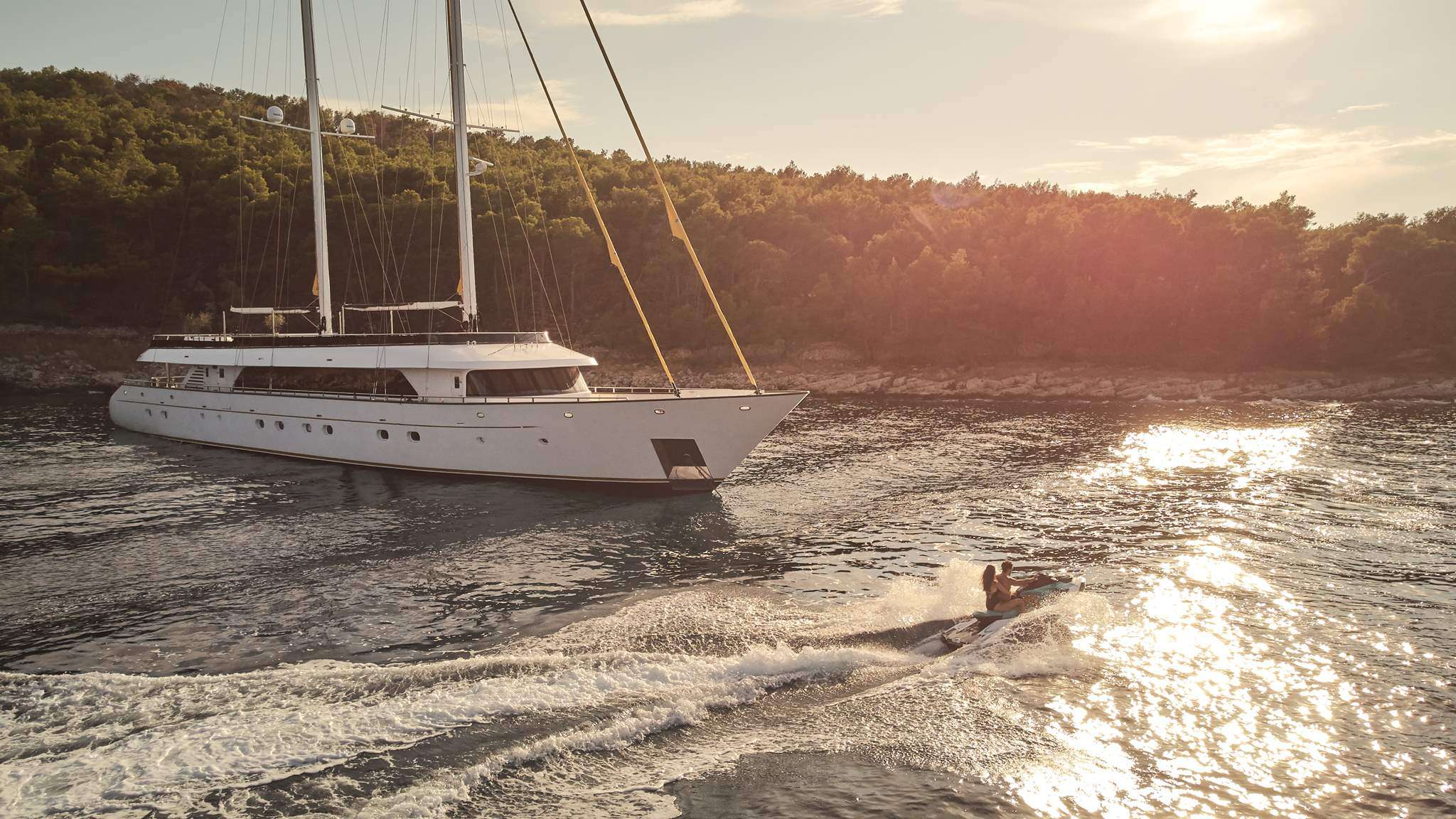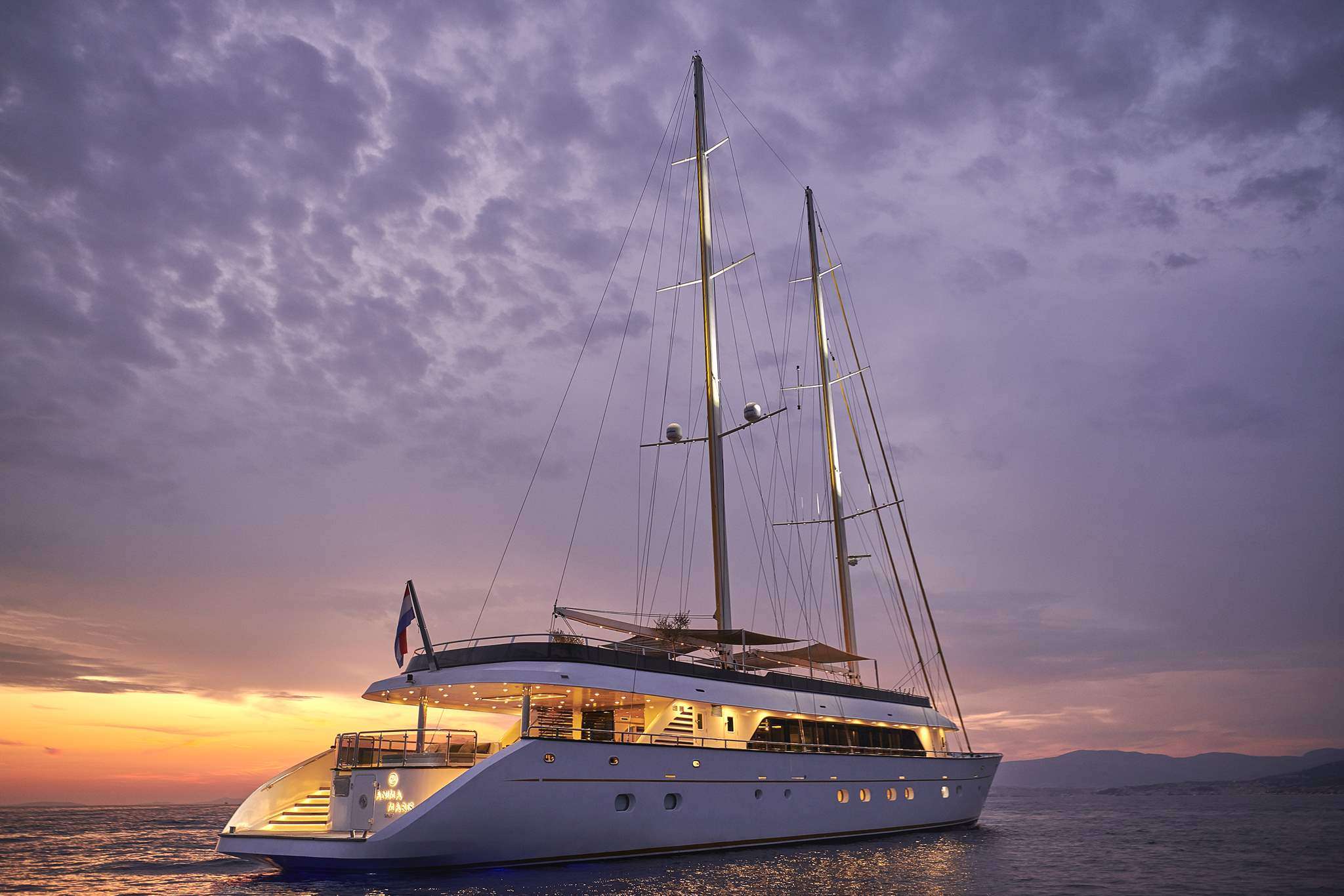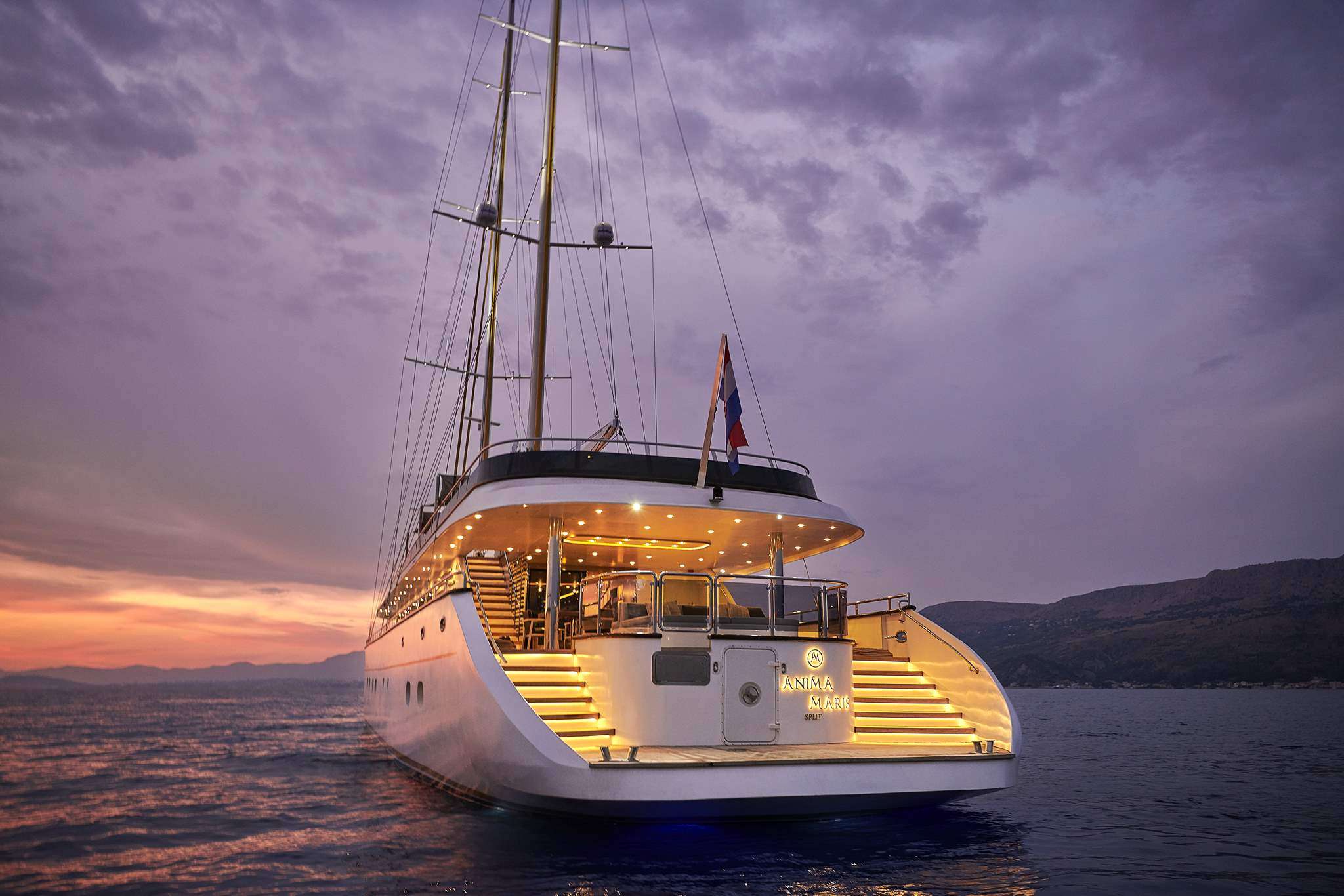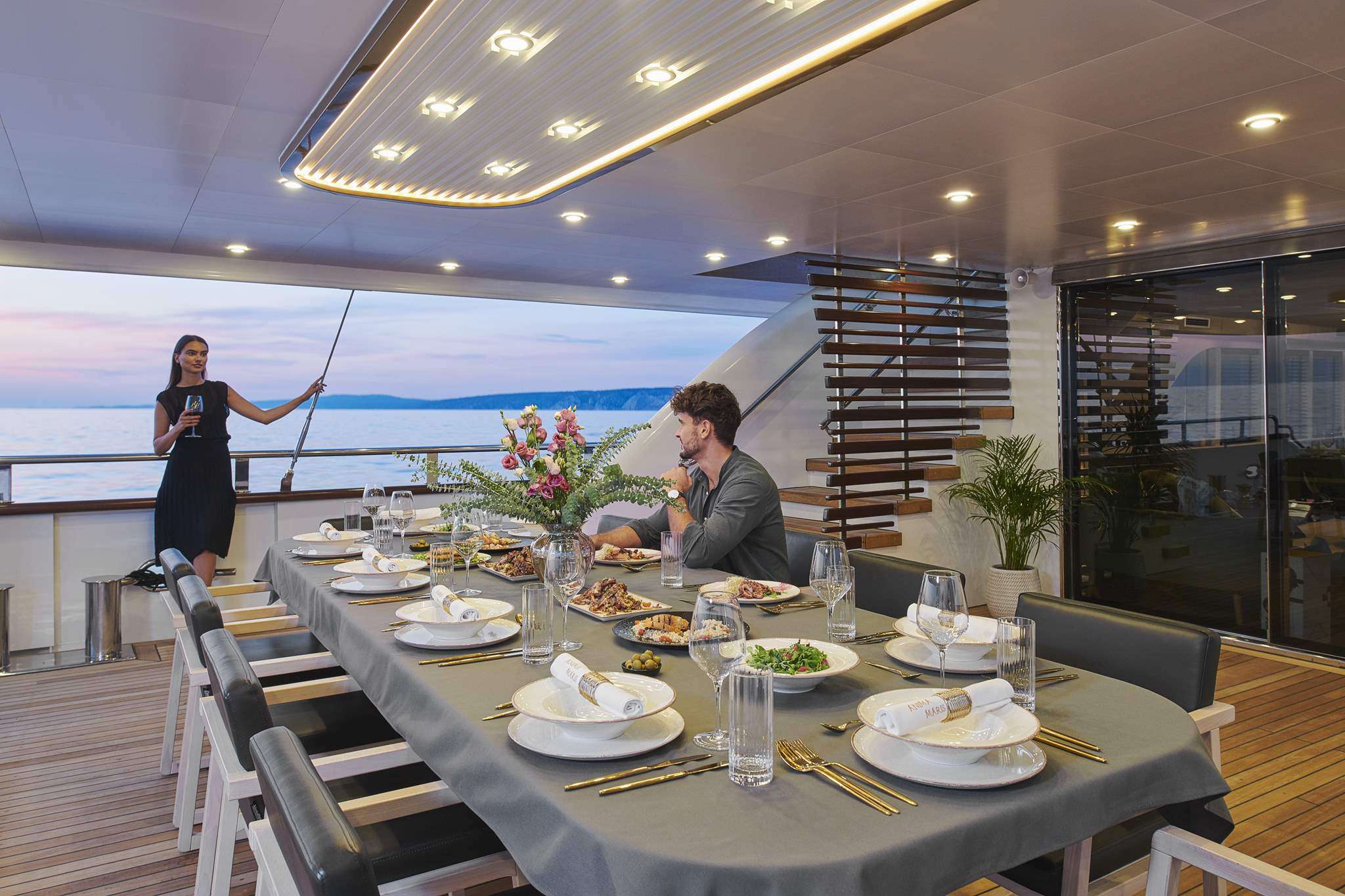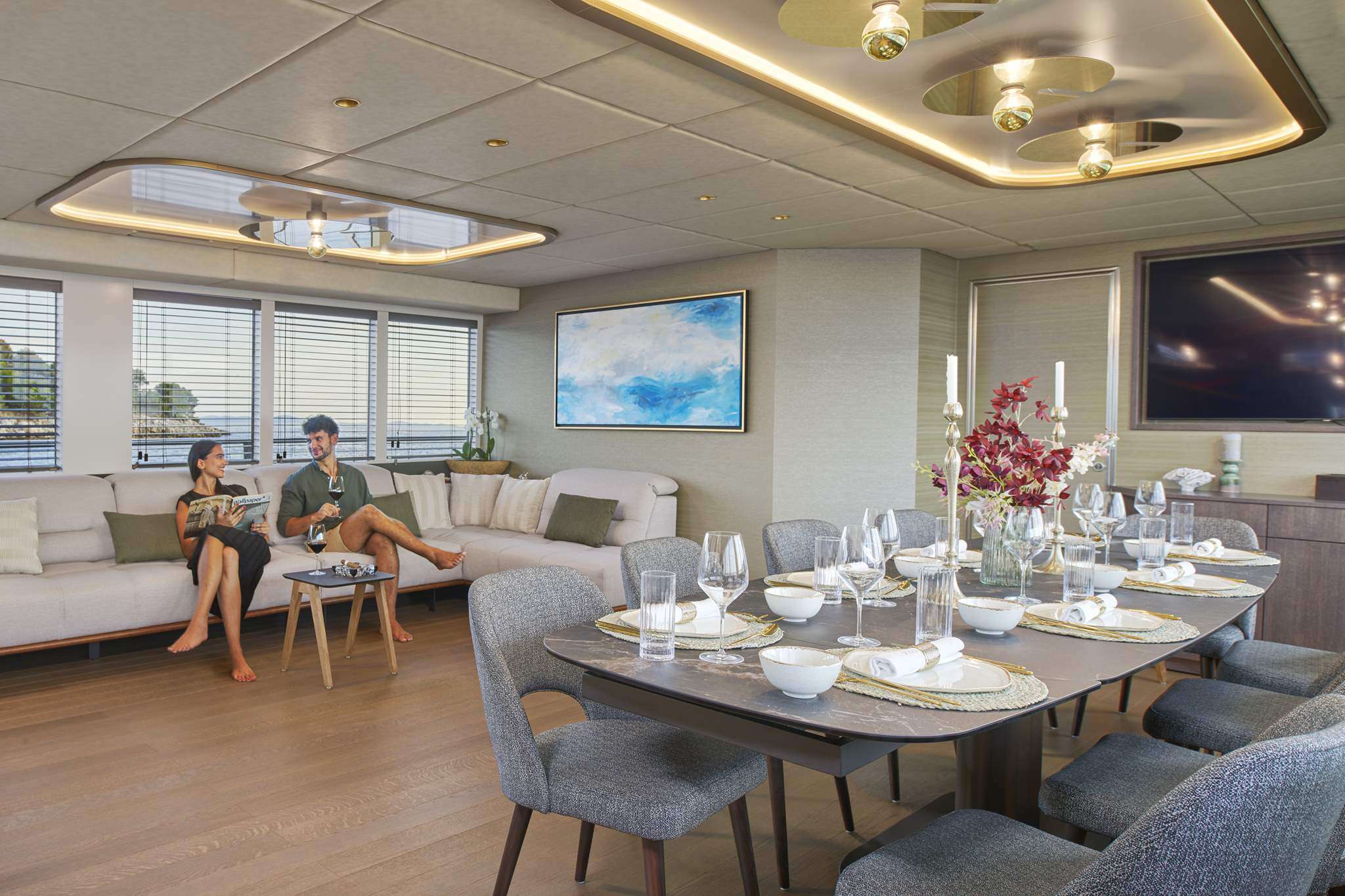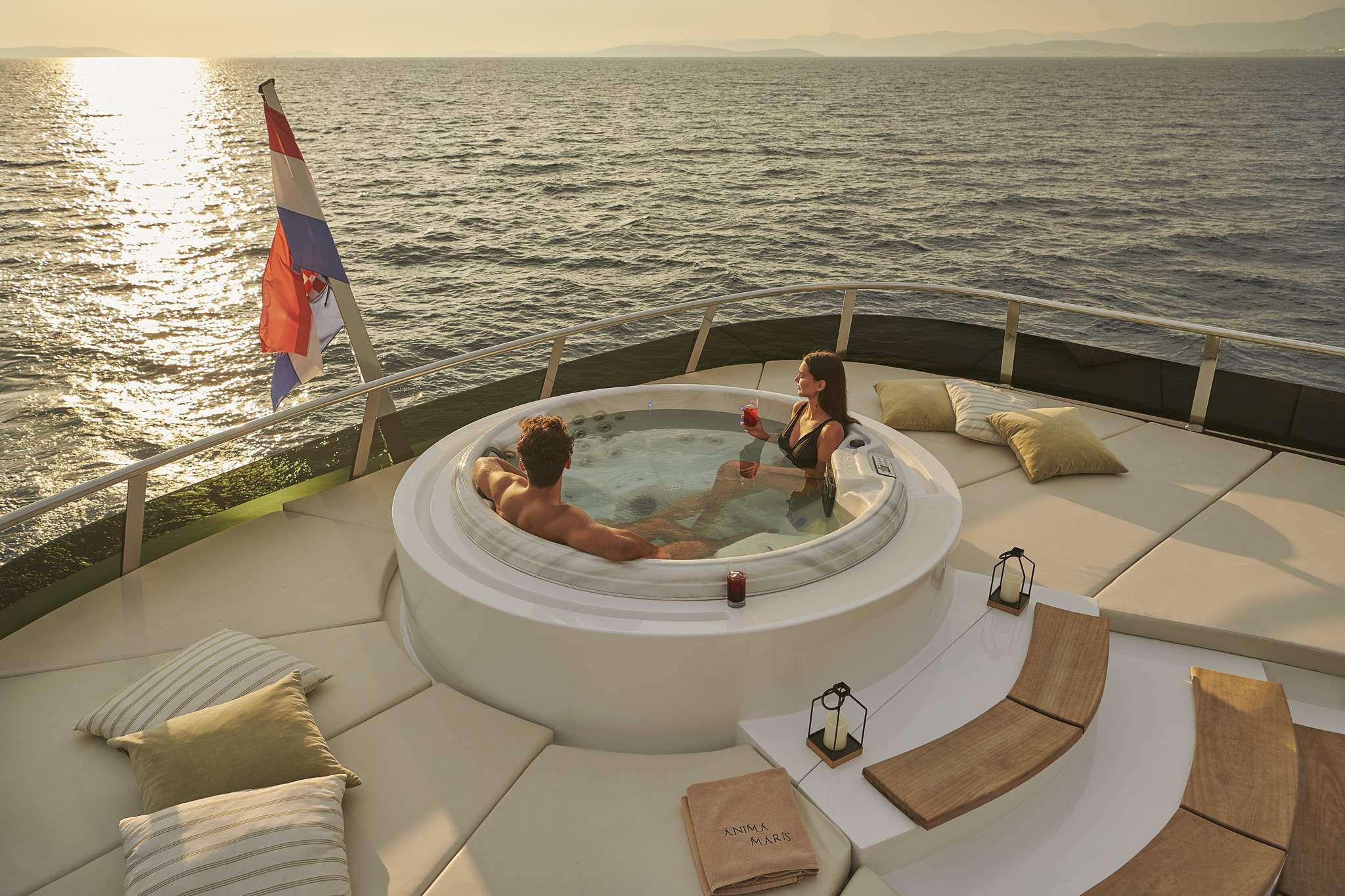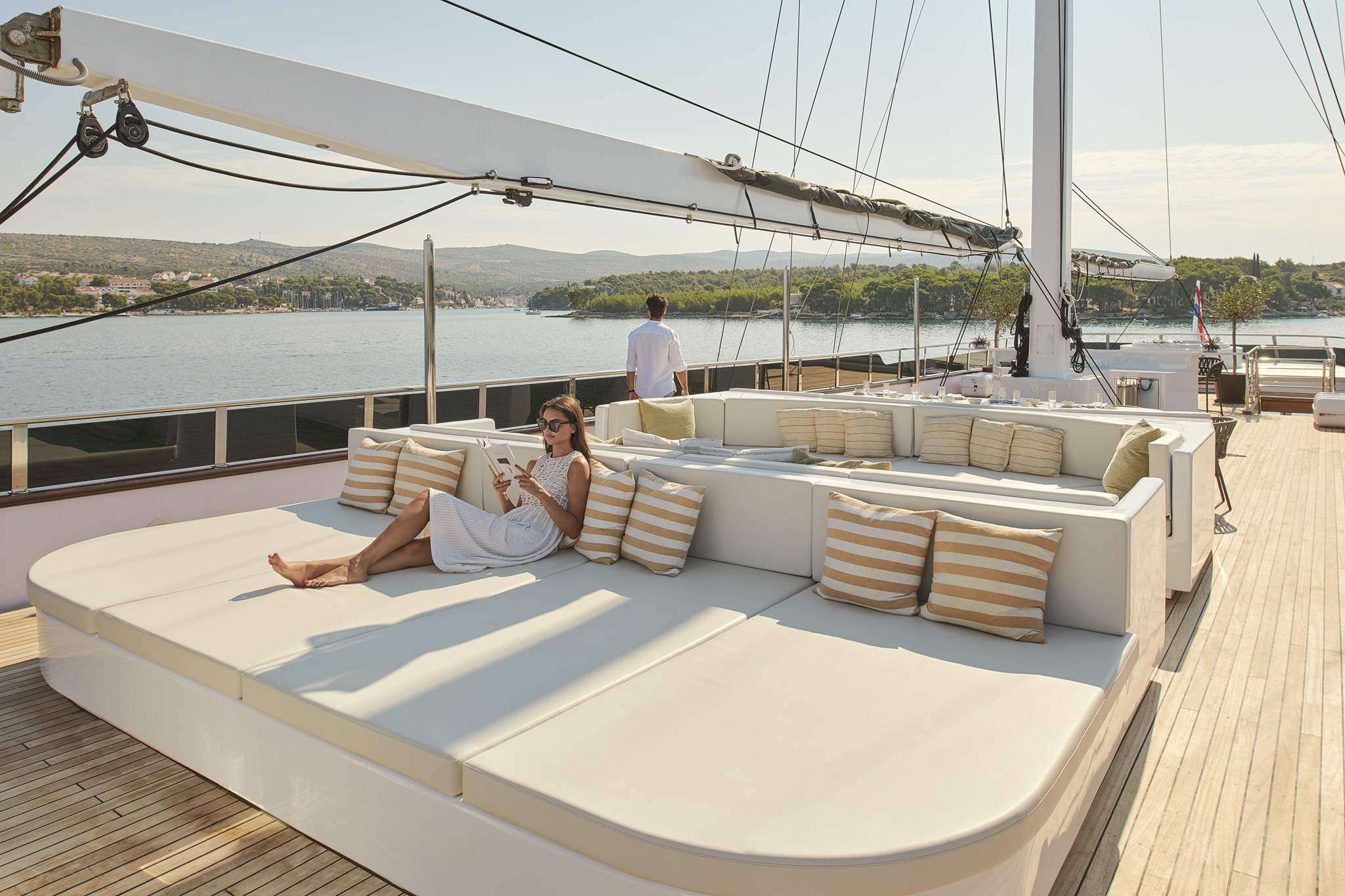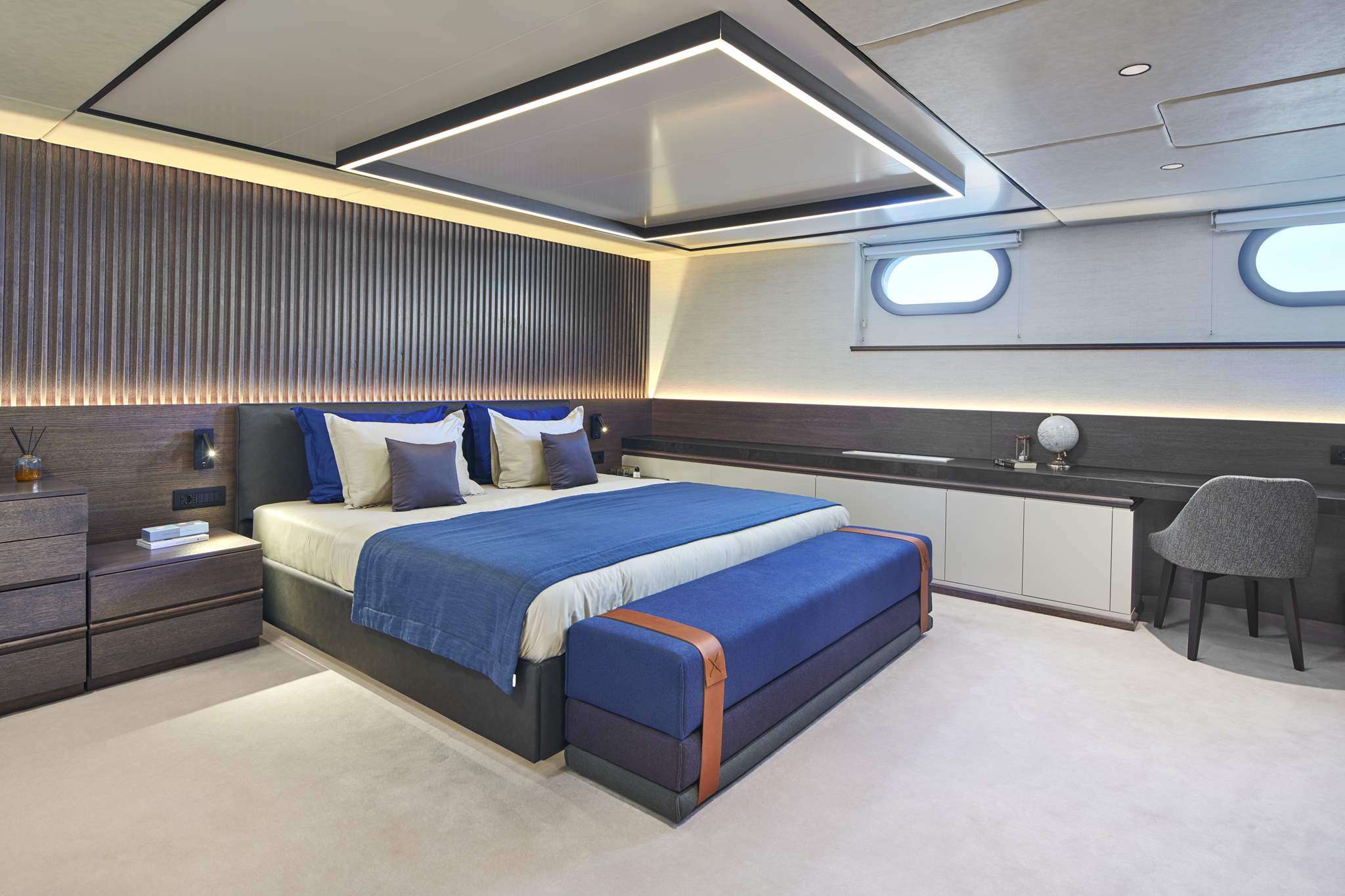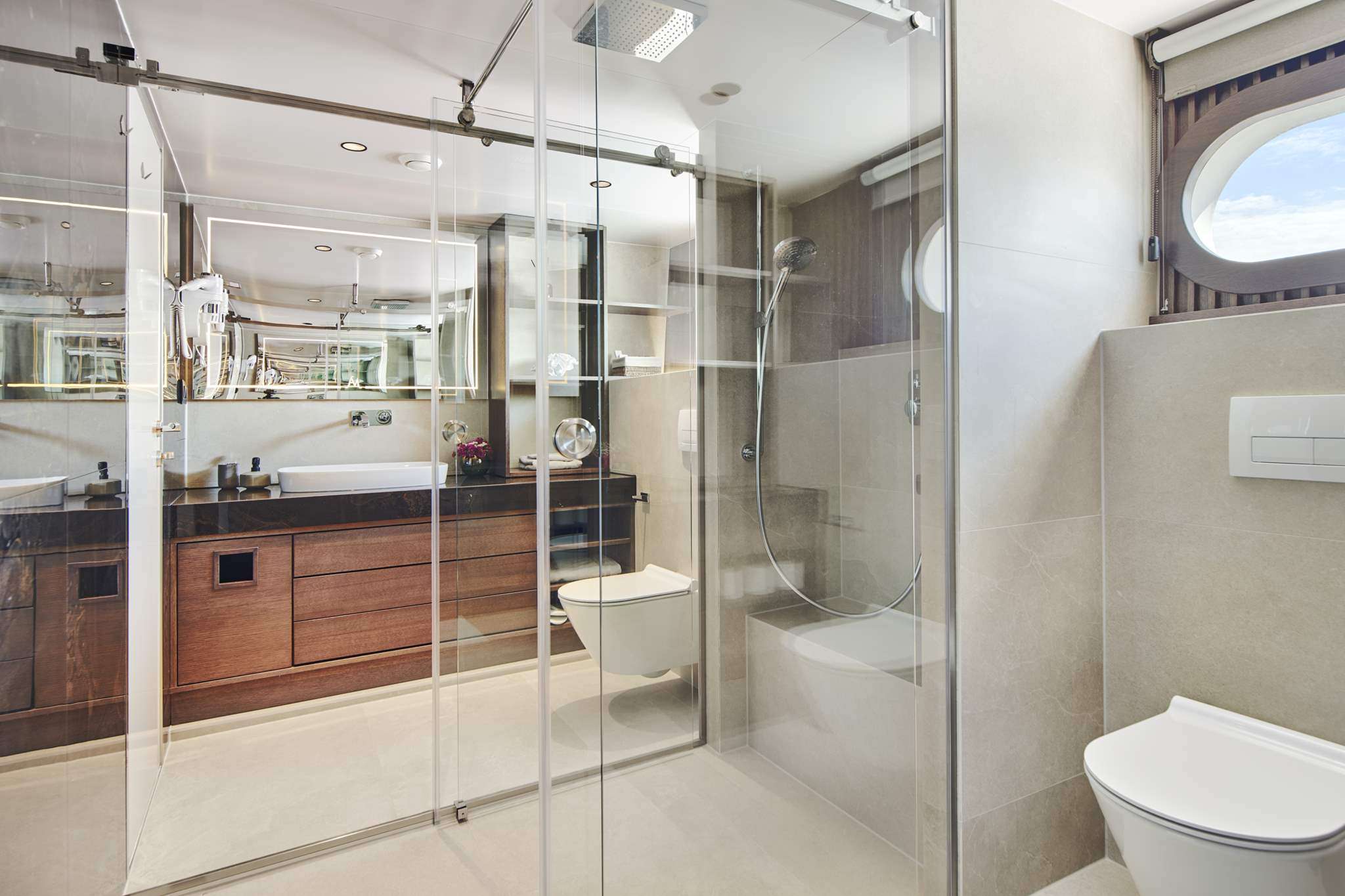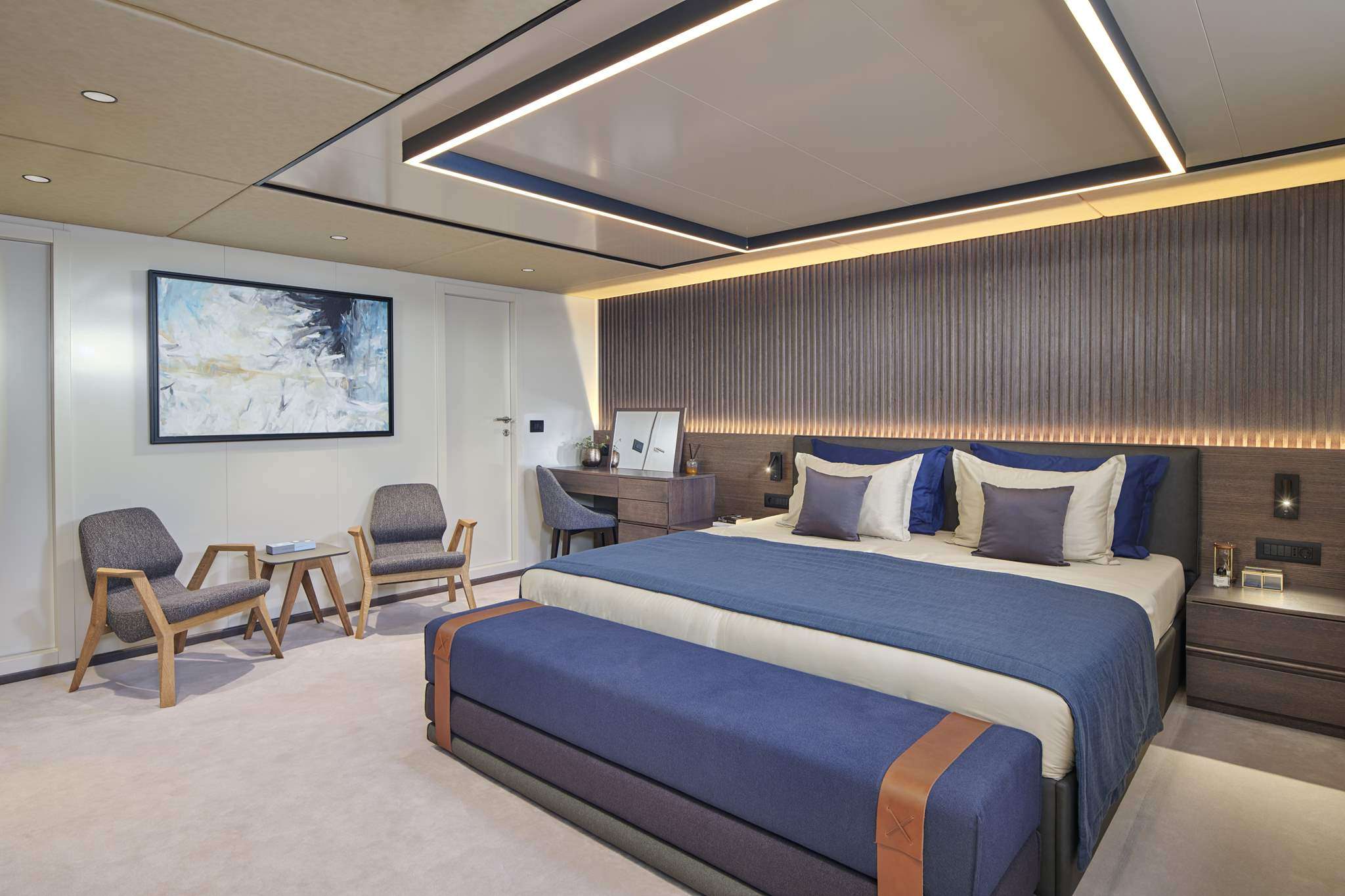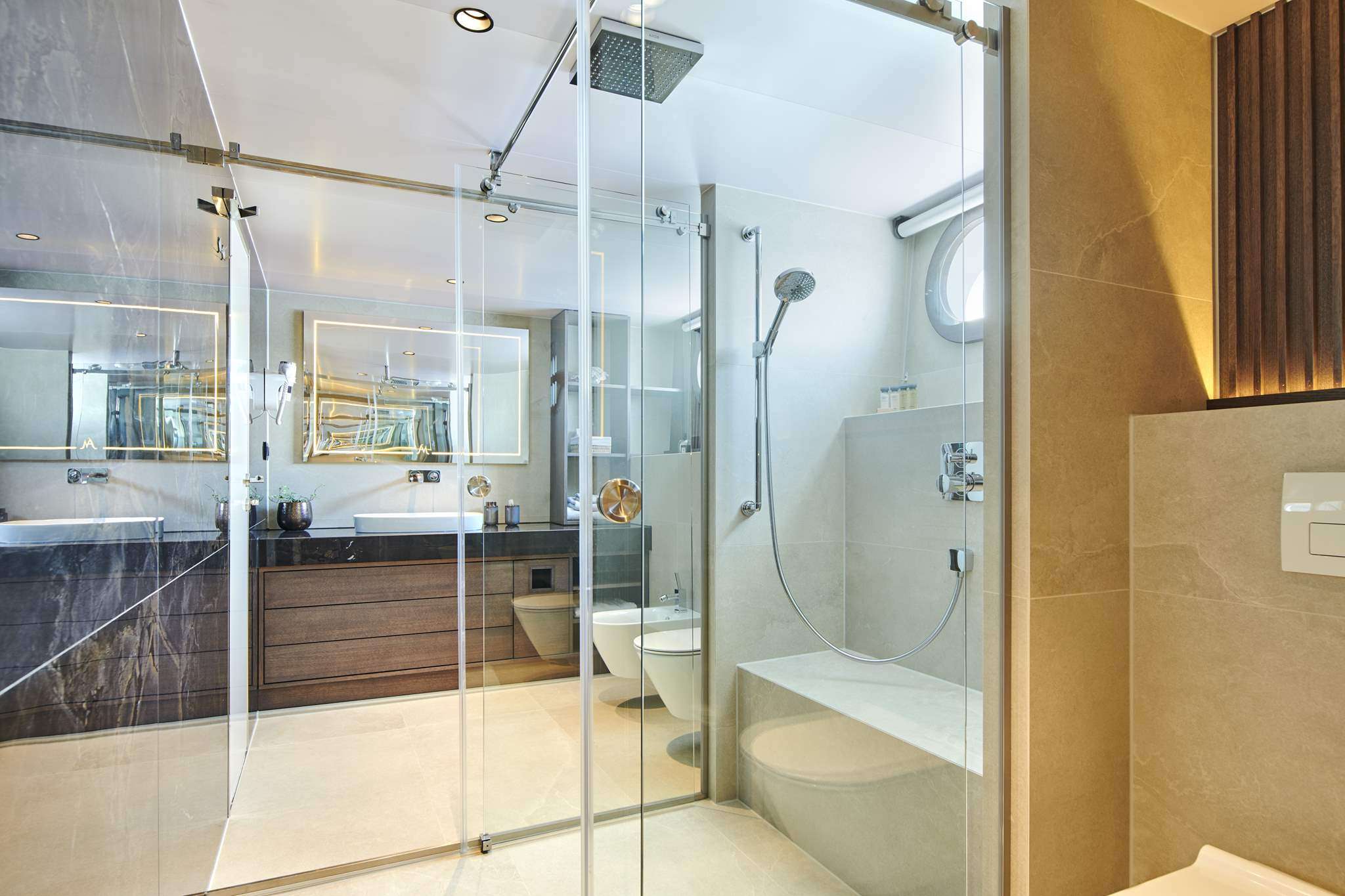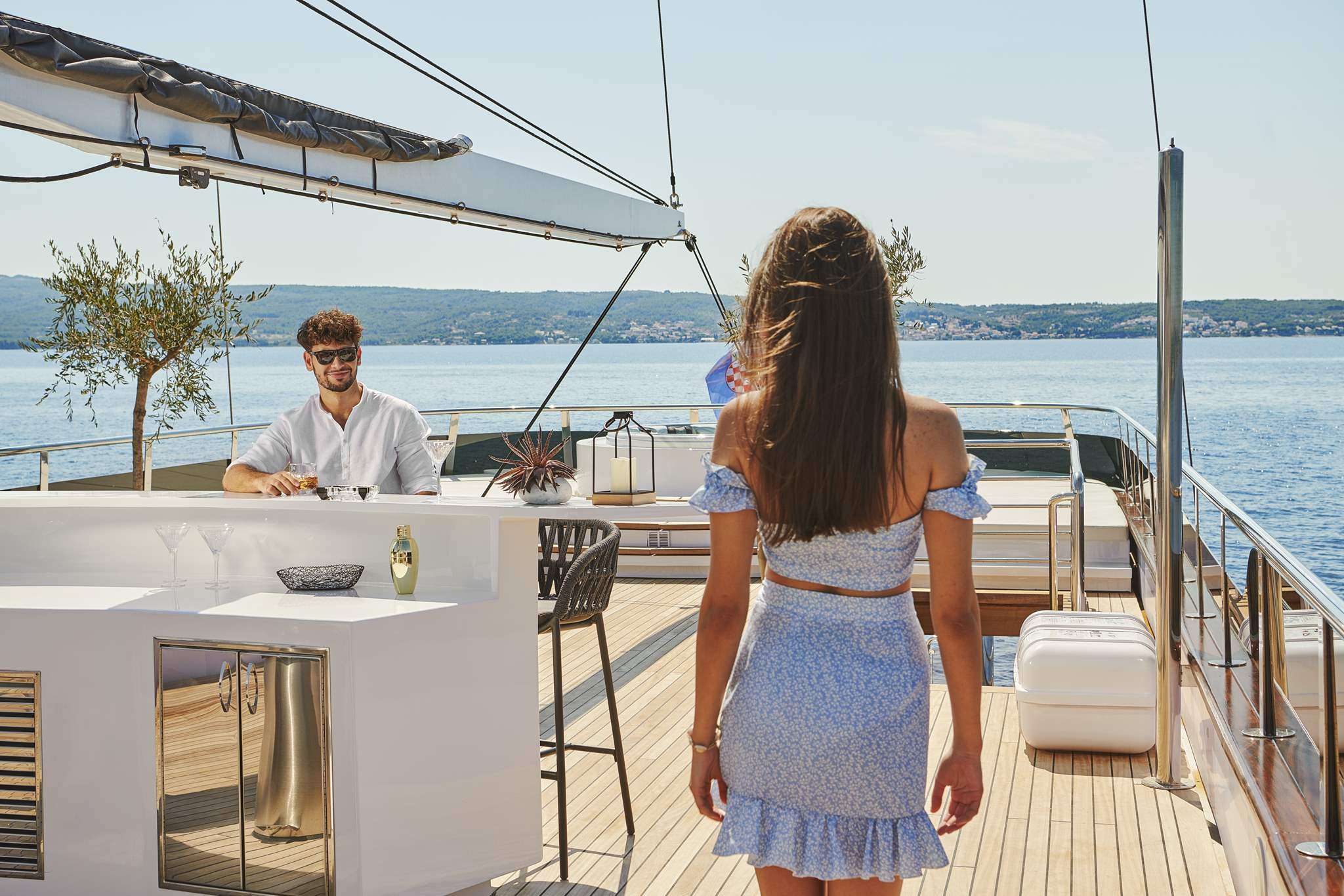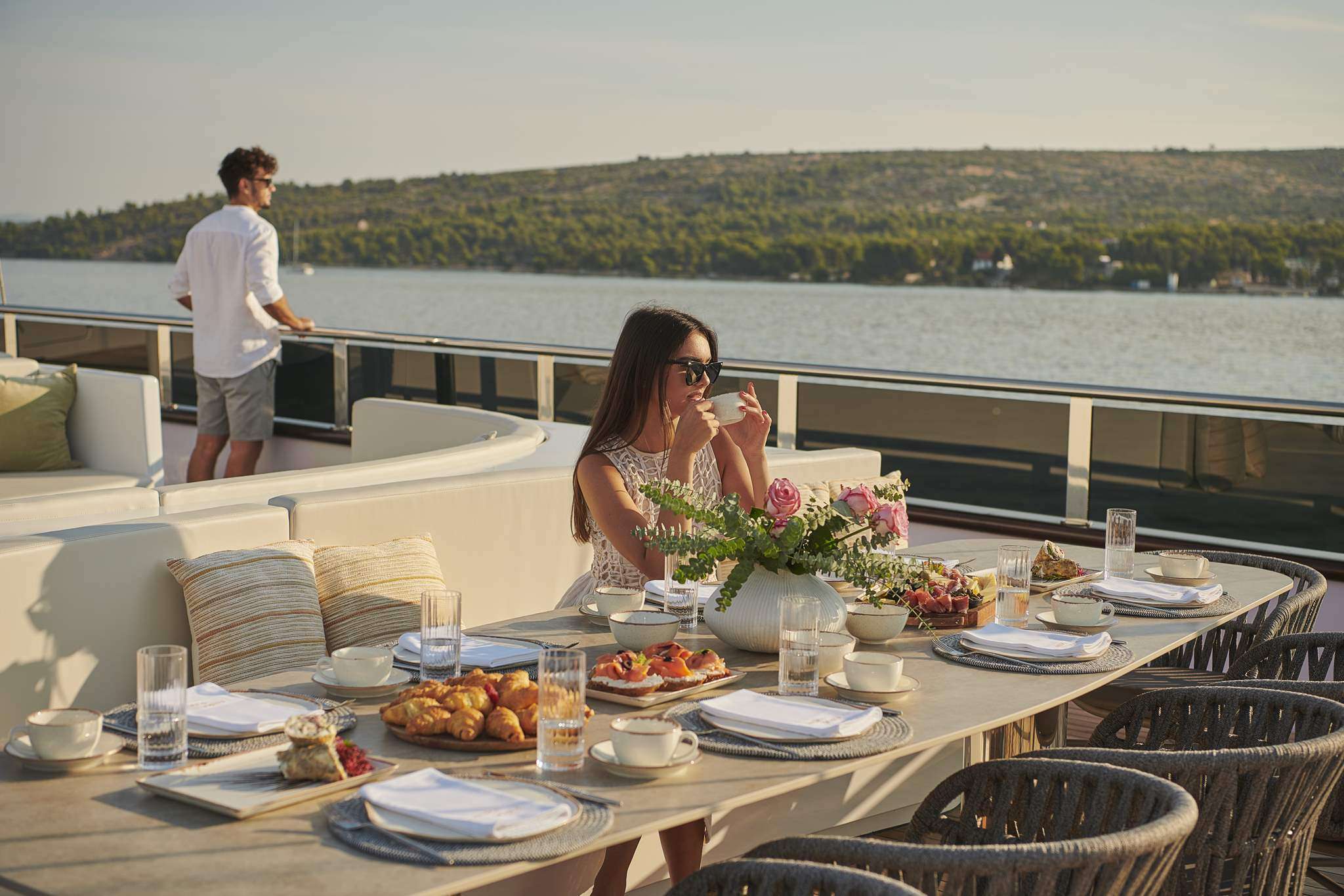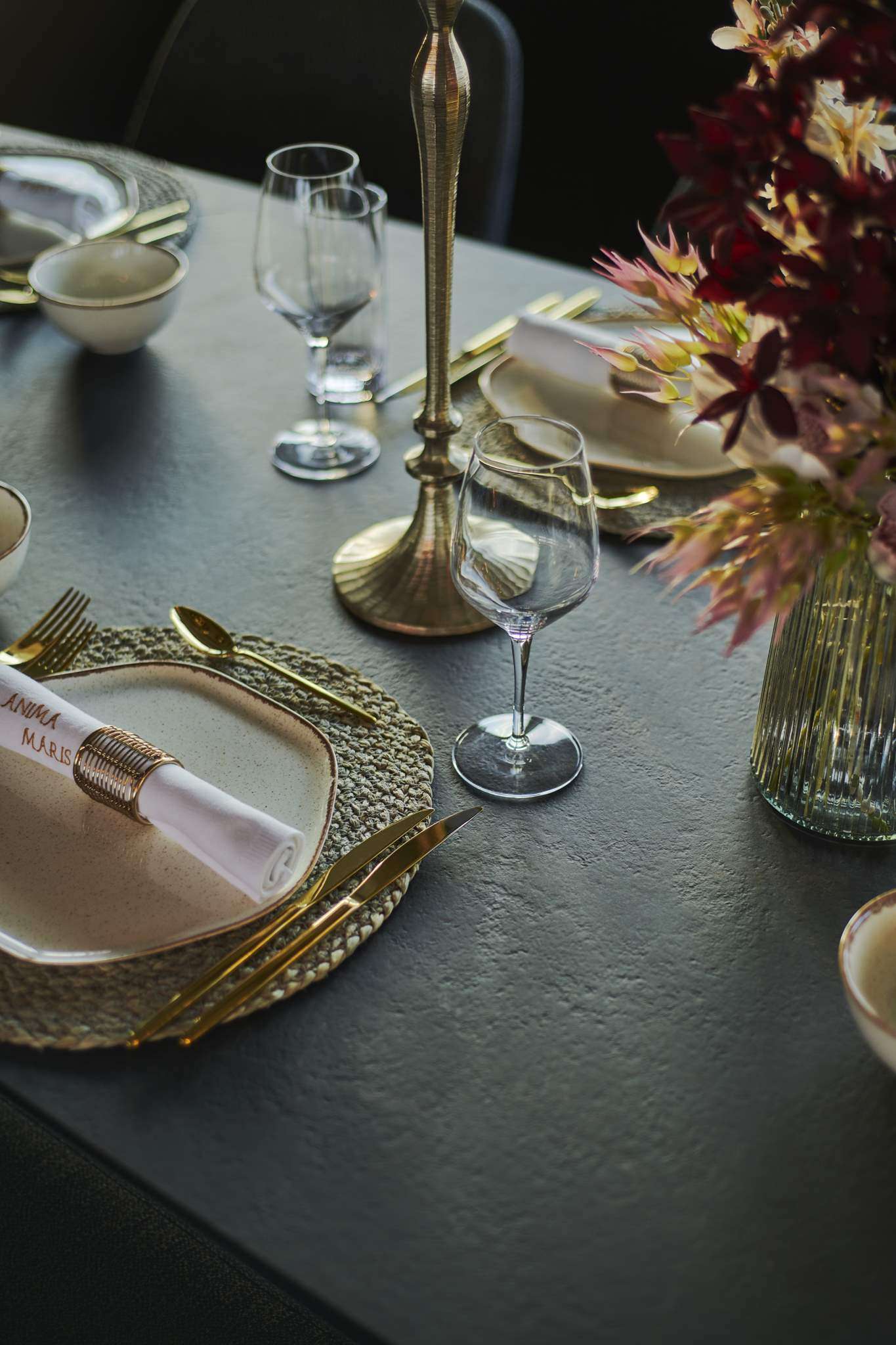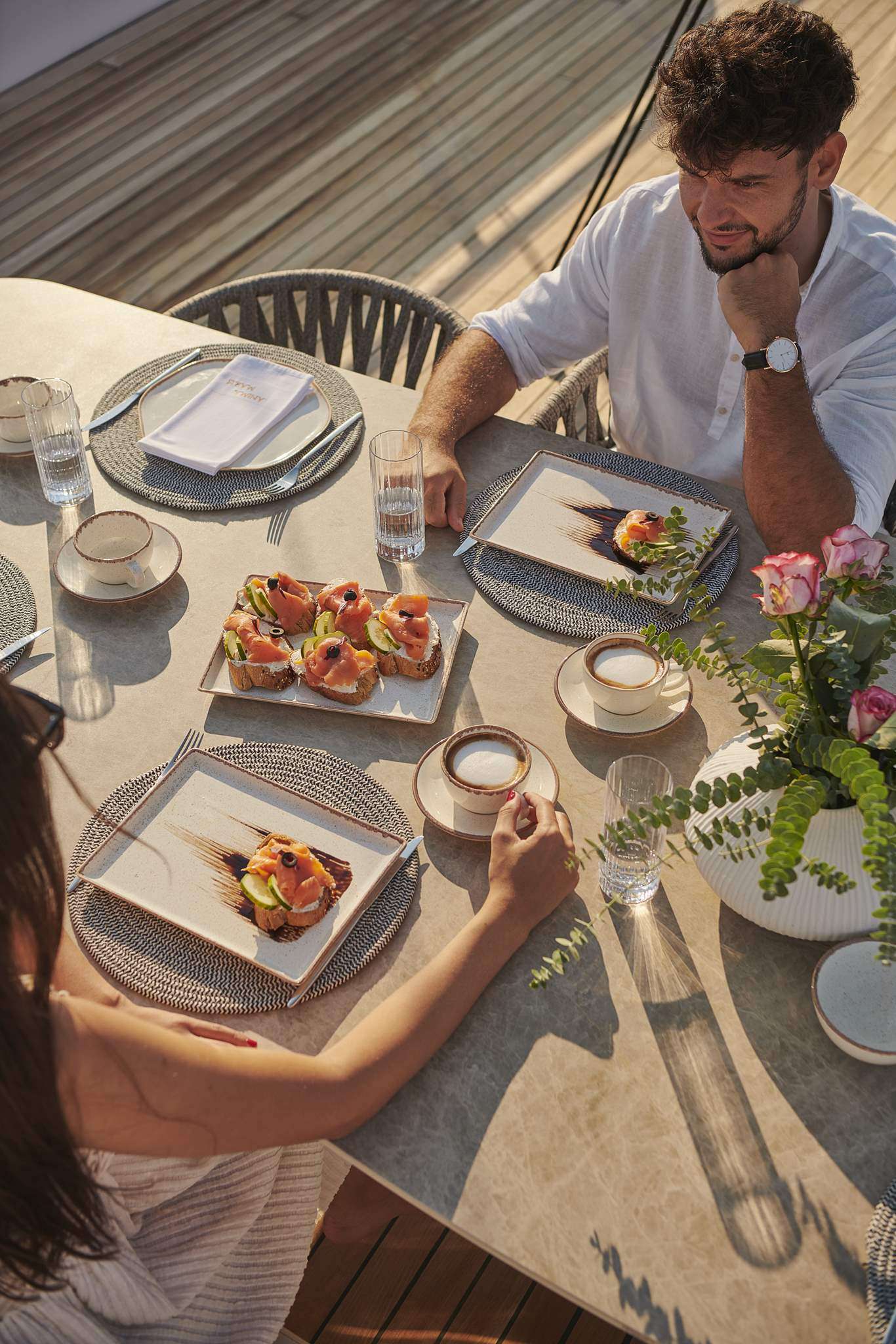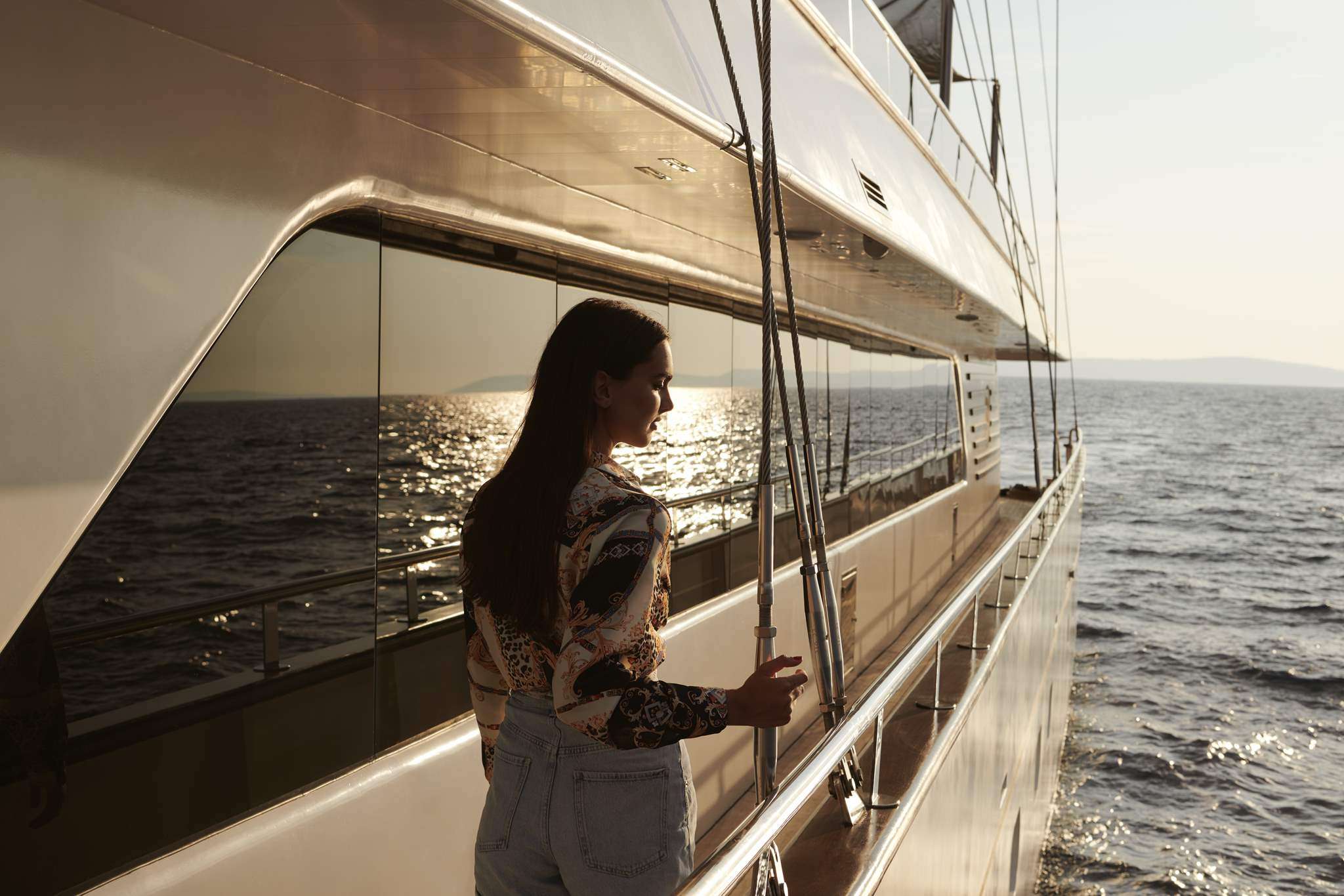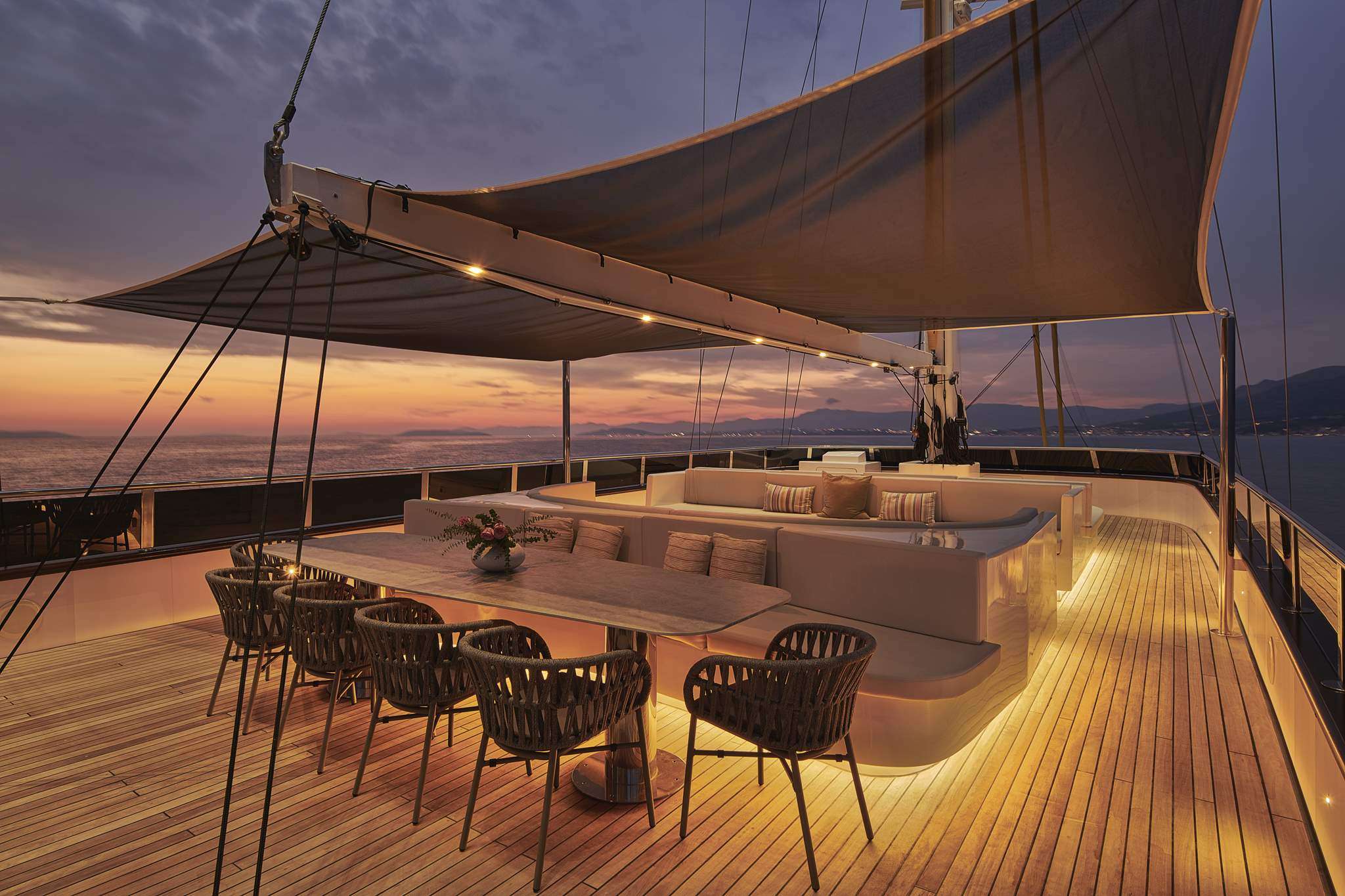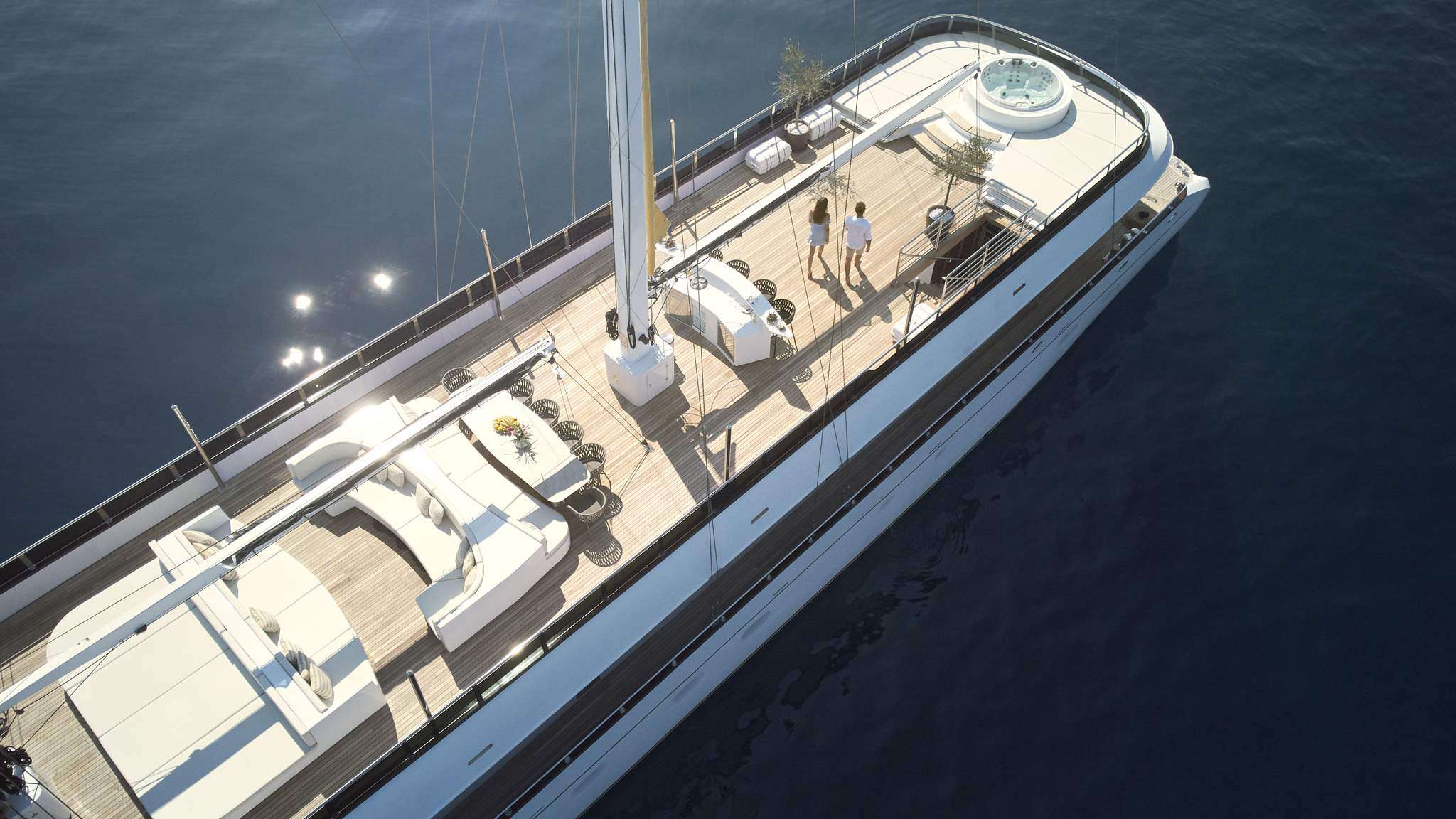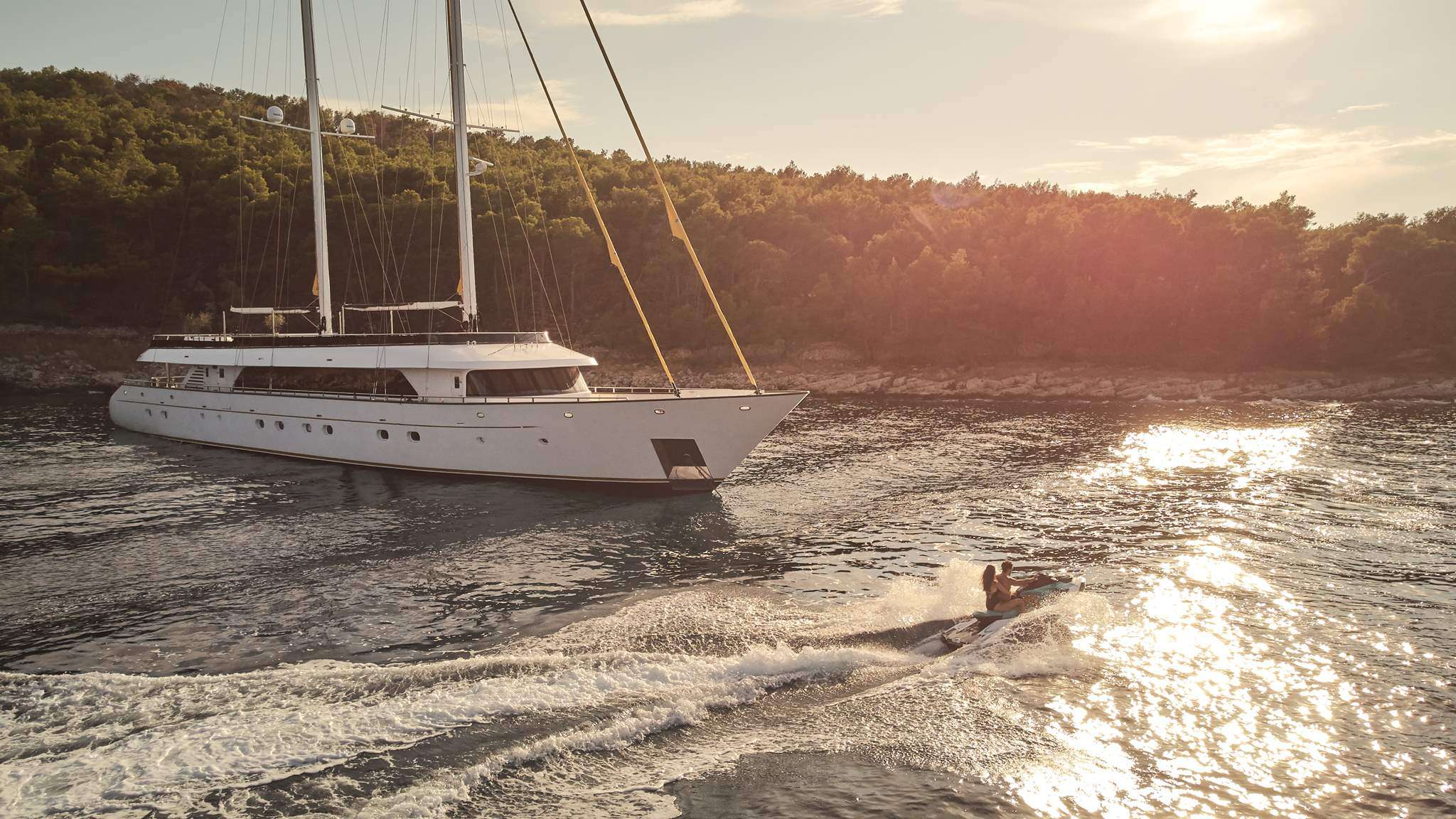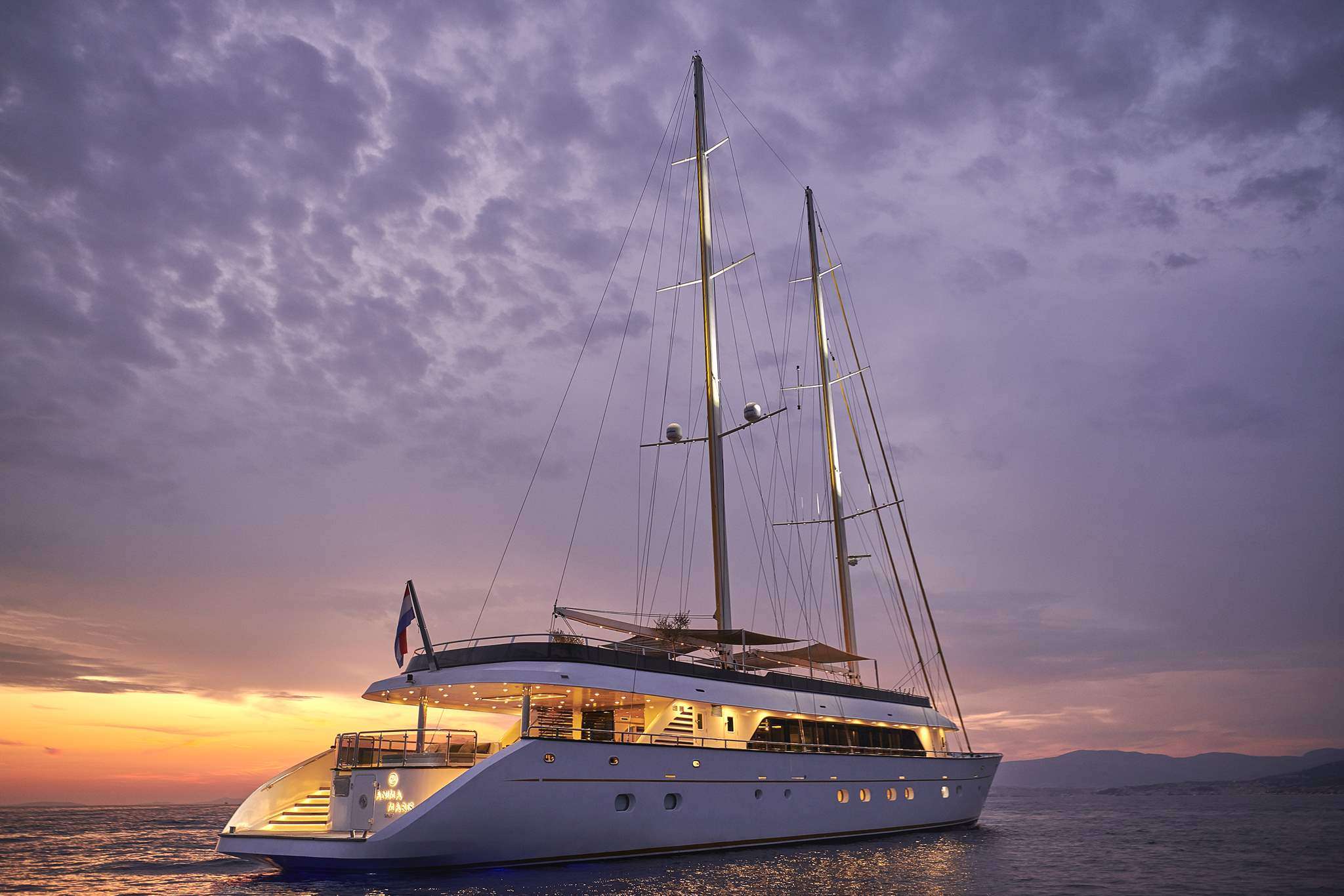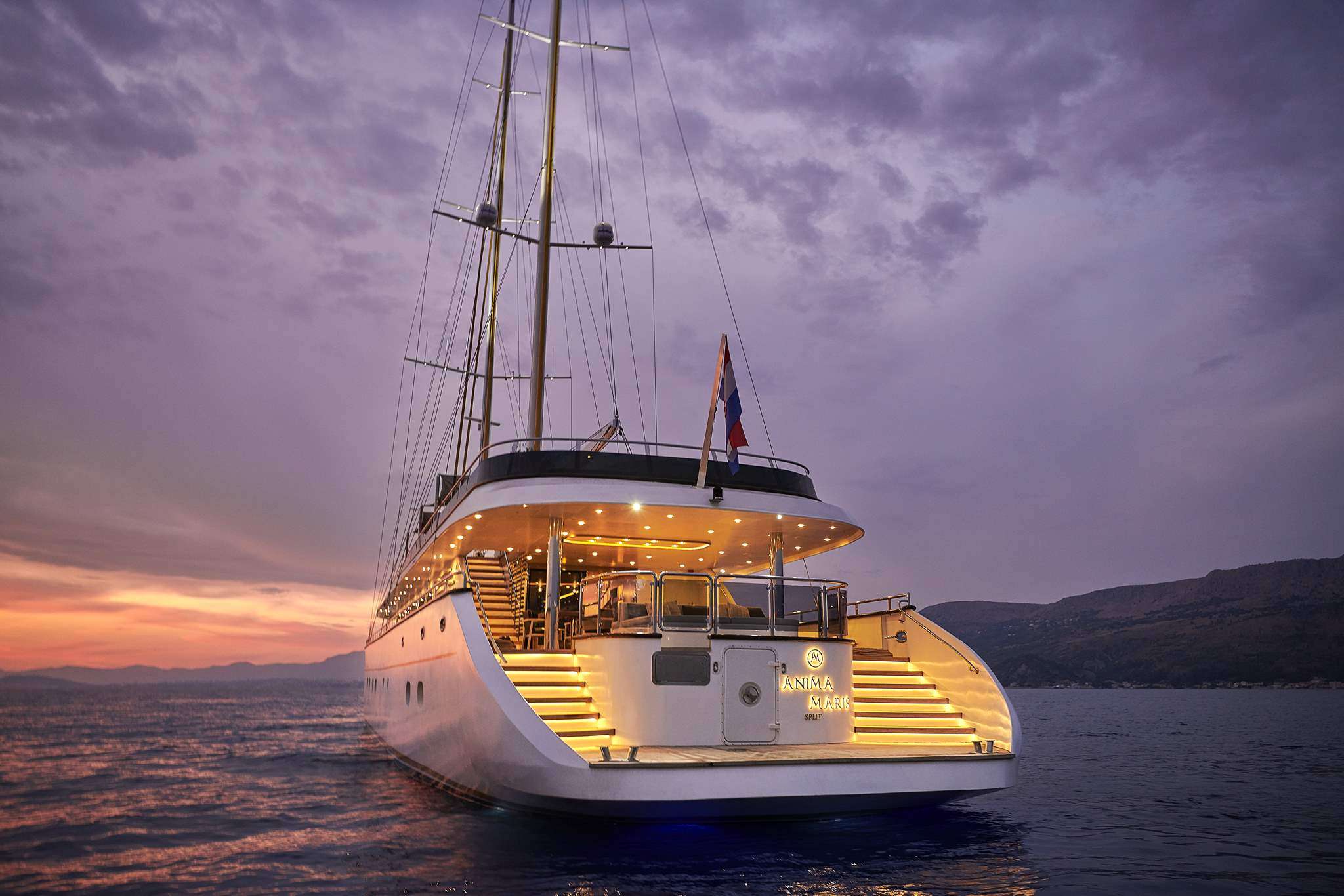 Accommodations
| | |
| --- | --- |
| Sleeps 12 guests in 6 guest stateroom(s). | |
| 1 with King Bed(s) | |
| 1 with Queen Bed(s) | |
| 4 with Double Bed(s) | |
Details
Stern Master Cabin: 38 m², with double bed. Private bathroom with shower box and home toilet.
Master Cabin: 44 m², with double bed. Private bathroom with shower box and home toilet.
2 Double Cabins: 22 m², with two twin beds, convertible into double beds. Private bathroom with shower box and home toilet.
2 Double Cabin: 22 m², with double bed. Double bed can be converted into two single beds. Private bathroom with shower box and home type toilet.
Specifications
| | |
| --- | --- |
| Guests | 12 |
| Staterooms | 6 |
| Length | 160.00 Ft / 49.00 m |
| Beam | 8.70 m |
| Draft | 3.40 m |
| Built - Refit: | 2021 - [] |
| Builder | Custom |
| Cruising Speed | 8 |
Watersports
| | |
| --- | --- |
| Paddle Boards | 2 |
| Single Kayaks | Yes |
| Adult Water-skis | Yes |
| Jet Skis | 1 |
| Inflatable, towable tubes | Yes |
| Scuba Diving | Yacht offers Rendezvous Diving only |
Pricing
From: 85,000
To: 90,000


Pricing Details
charter price does not include VAT (13%)
PLEASE INQUIRE FOR FURTHER PRICING DETAILS
Crew Profile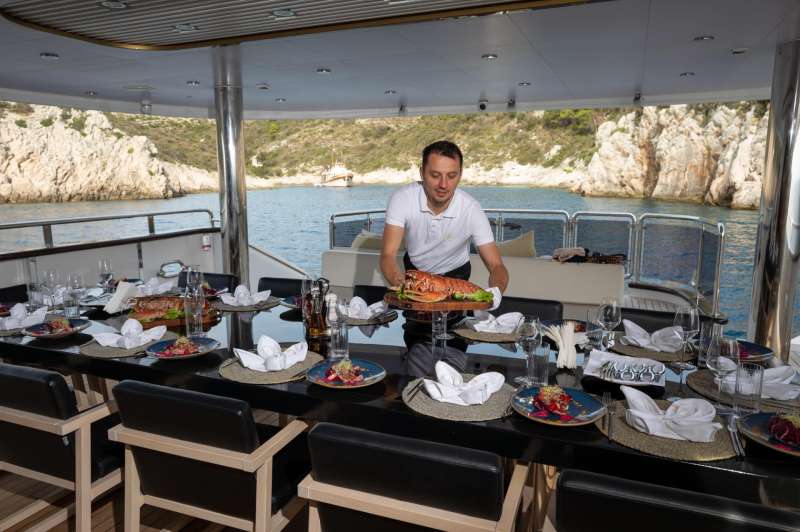 MARIO ERCEGOVIĆ - CAPTAIN
Marijo was born on June 21, 1963 in a family of sailors and he has spent his whole life at sea. He started working on ships at the age of 11. He was earning his pocket money working on the boats that were extracting sand. From 1991 till 1997 He worked as a fisherman and at that time he owned 3 fishing boats. In 1998 he bought his first excursion boat Prišnjak, remodeled it and for the next 3 years worked with tourists on Makarska Riviera. In 2001, he bought the first ship for round trips IKA and worked with it until 2005. when the construction of his first new build boat started. It was a 30 meters long iron ship Vapor. From that time he has build 5 new boats: 2009. Ocean; 2013. Aurora; 2015. Diamond; 2018. Rara Avis; 2021. Anima Maris
In his free time he likes long walks and bike rides. He is married, father of 4 children and grandfather of 4 grandchildren.
All of his children are involved in family business so his legacy will live on.
PETAR STIPKOVIĆ - DECKHAND
Born on the island of Korčula in 1998, Petar finished his elementary and high school in Vela Luka. As a little child who grew up on the island, he was connected to the sea and ships, which determined his path later. Although a young guy, he has maritime experience working on fishing boats, gulets, and mini cruisers. Petar is a very disciplined and professional worker willing to learn but also a very communicative and easy-going person.
ANDRIJA ŽELALIĆ - DECKHAND
He is a qualified deckhand with years of experience in the yachting industry. During that time, he spent at sea three summer seasons. He worked as a skipper on fast tourist boats in the Adriatic Sea, where he had numerous day charters and transfers. Working as a luxury motor sailor in Croatia, he learned a lot and gained some new proficient skills that he wants to continue developing and progress further. He is hard working and a team player with a passion for life at sea. He spends fishing, sailing, or doing different sports activities in his free time.
NOVAK DOBROVIĆ - CHEF
Novak has been an ambitious cook since childhood. He was born and raised in Podgorica, Montenegro, but his passion for cooking took him all over the Adriatic coast. His many years of experience as an assistant chef it was allowed him to acquire valuable culinary knowledge that allowed him to prove himself as an excellent chef. His unique style of combining traditional dishes from around the world and modern techniques created delicious dishes that guests loved! He soon became the head chef in one of those restaurants and began teaching younger chefs the art of cooking. His success did not stop there; Novak wanted to take it to a higher level and expand his horizons, so he signed up for a new experience at Anima Maris – something that will surely open many doors for him in his further career!
ALEKSANDAR PEZIĆ - CHEF ASSISTANT
Aleksandar was born in 1991 in Banja Luka, where he finished elementary and high school. After graduation, he worked as an assistant chef in different restaurants in Croatia and Montenegro. His experience has made him realize that his skills and knowledge allow him to seek new opportunities even further. In his free time, he likes to read books, watch movies and spend time in the countryside.
IVAN PEZIĆ – BARMAN
Ivan was born in 1986 in the northern part of Croatia but was always fascinated by its southern part and the Adriatic Sea. He has a degree in Tourism and Hotel management but in spite of his fascination for the southern part of Croatia he has spent over 15 years working across Europe, Russia and even Afghanistan in premium restaurants. He is a proud father of a girl and enjoys spending time with her when he is not enjoying on of his hobbies that include football, fishing, hiking or being in the general outdoors. Ivan gives a 100% effort to each charter group and always want to keep the guests' satisfaction on the highest level possible so their time on Anima Maris would be an unforgettable pleasure.
SONJA ŠTAMBUK – STEWARDESS
She was born on October 12, 1988, in Split, where she graduated from the High School of Economics. The five years, she worked abroad in a pharmaceutical company called Mylan as Production Operator for Manufacturing. She loves walking with her dog, going to the gym, and doing yoga in her free time, but her passion is traveling and exploring different cultures. One thing she loves about the yacht job is that life is like sailing; you can use the wind to go in any direction.
Additional Information
Luxury sailing yacht ANIMA MARIS is newly built luxury sailing yacht, the proud jewel of the Ercegović family which is more than 70 years connected with the sea and boats. Anima Maris is the 8th boat they have owned, a tradition dating back several generations. Time passed from the first wooden sailing boat called Sveti Križ (St. Cross) which was purchased in 1950 to the newly built, modern and luxuriously fitter 49m long sailing yacht Anima Maris, which is Latin for Soul of the Sea. Anima Maris will be able to accommodate up to 12 guests, in 6 spacious, modern and comfortable double cabins. With its elegant lines and beautiful sails the luxury sailing yacht Anima Maris will be a real beauty on the sea, proudly carrying its name and representing the soul of the sea and sailing in its full meaning. Exceptionally spacious in interior and exterior, this yacht will have the most spacious cabins on this type of yachts in Croatia. With deep earthy color shades, warm lighting, dark wood and dark marble details this yacht will unite classic contemporary interior with a touch of tradition, creating warm and welcoming atmosphere. Outside area continues the same color palette and with two dining areas, jacuzzi and plenty of cushioned areas for you to lay down and just relax, it represents ideal place for you to spend cruising and discovering beauties of the Adriatic.
Destinations
Inquire about Anima Maris