Gallery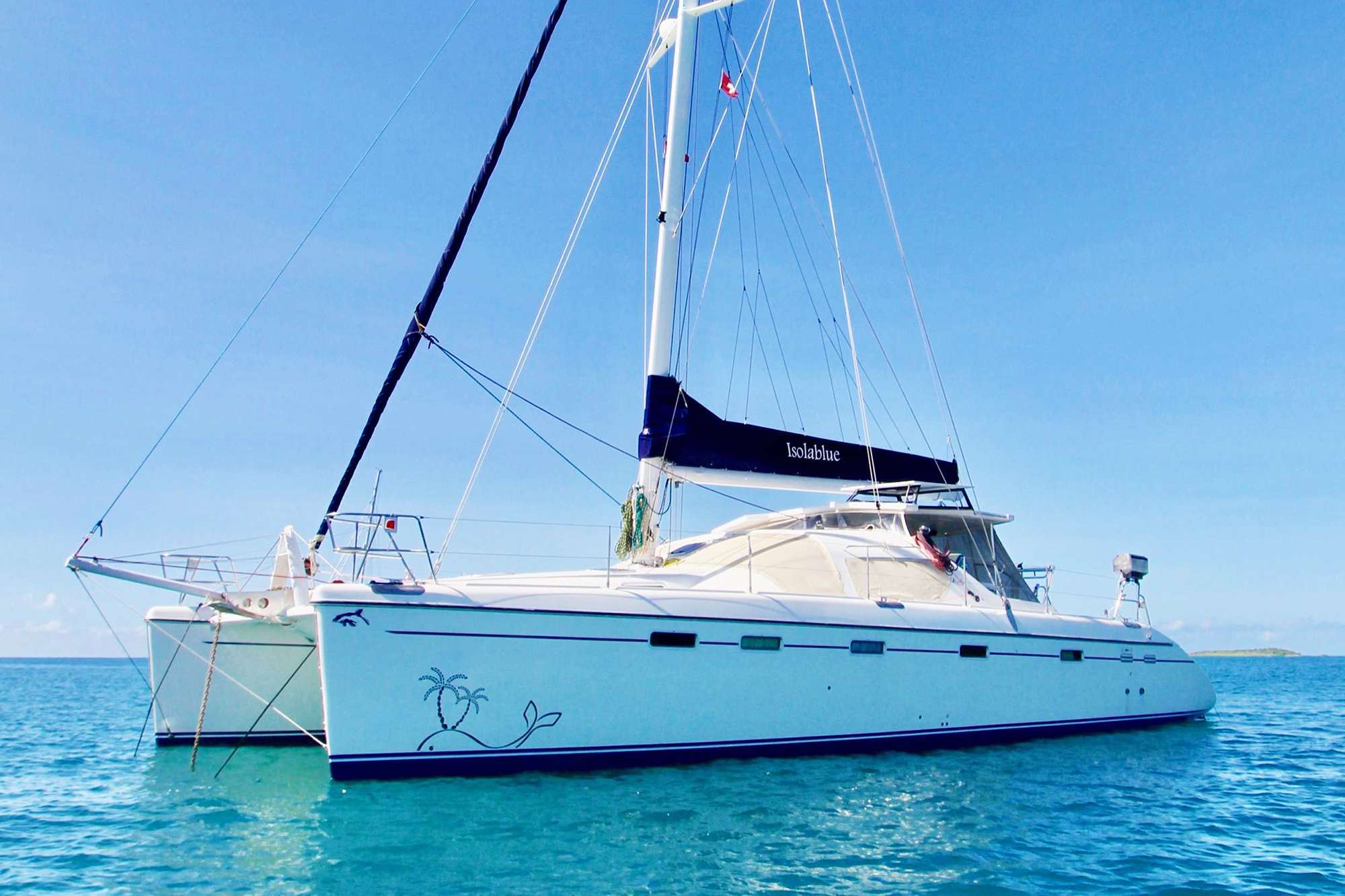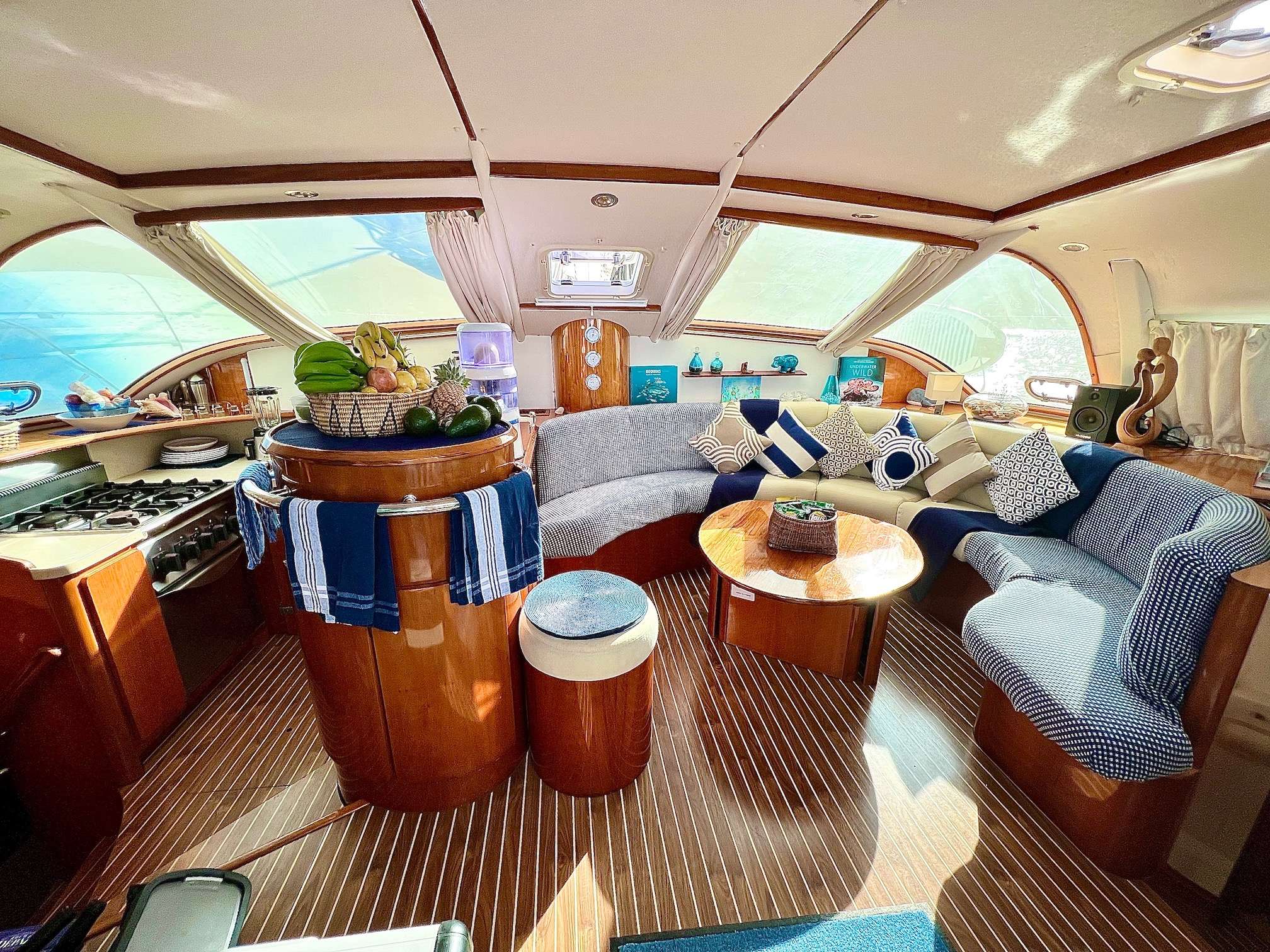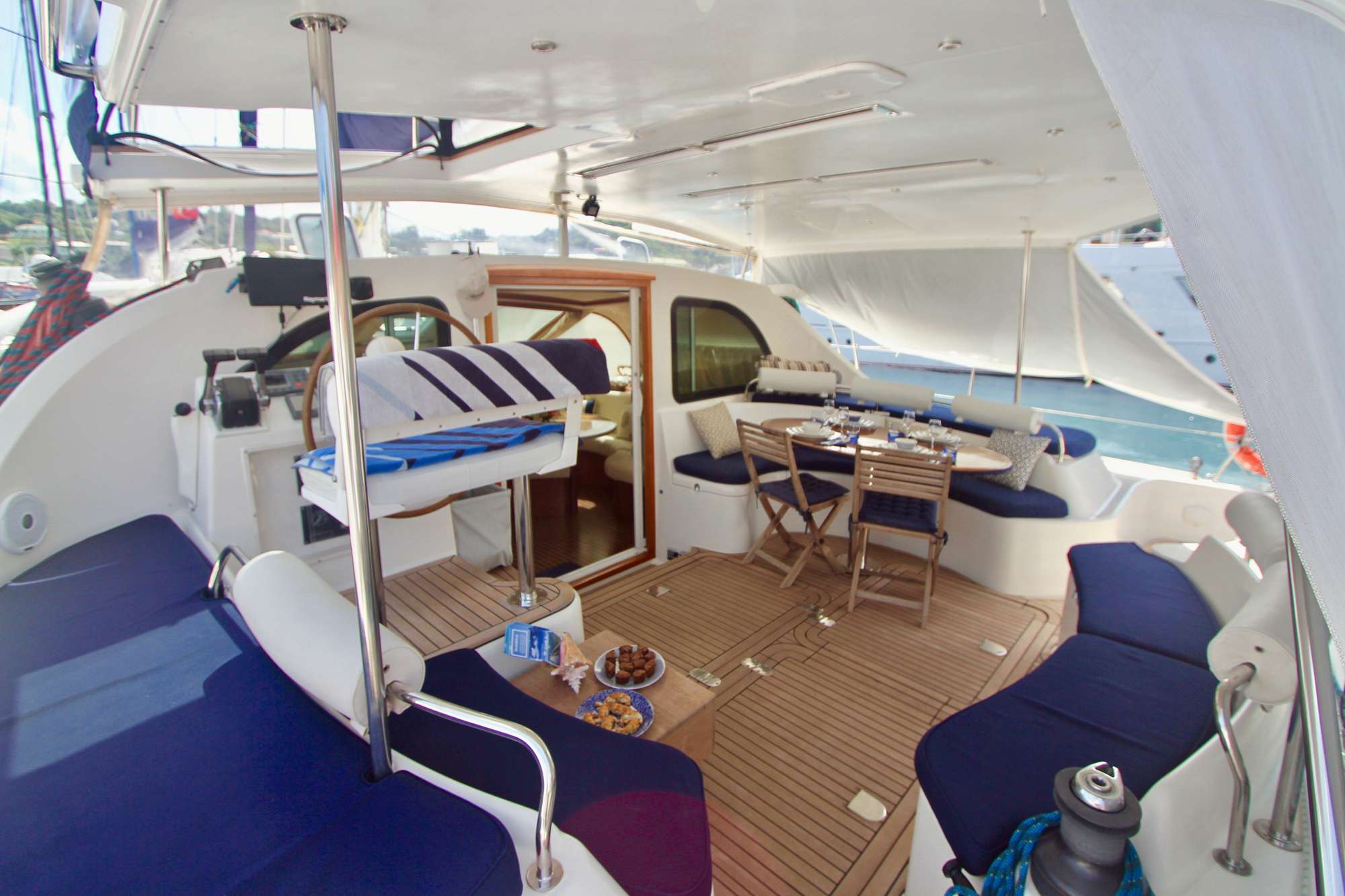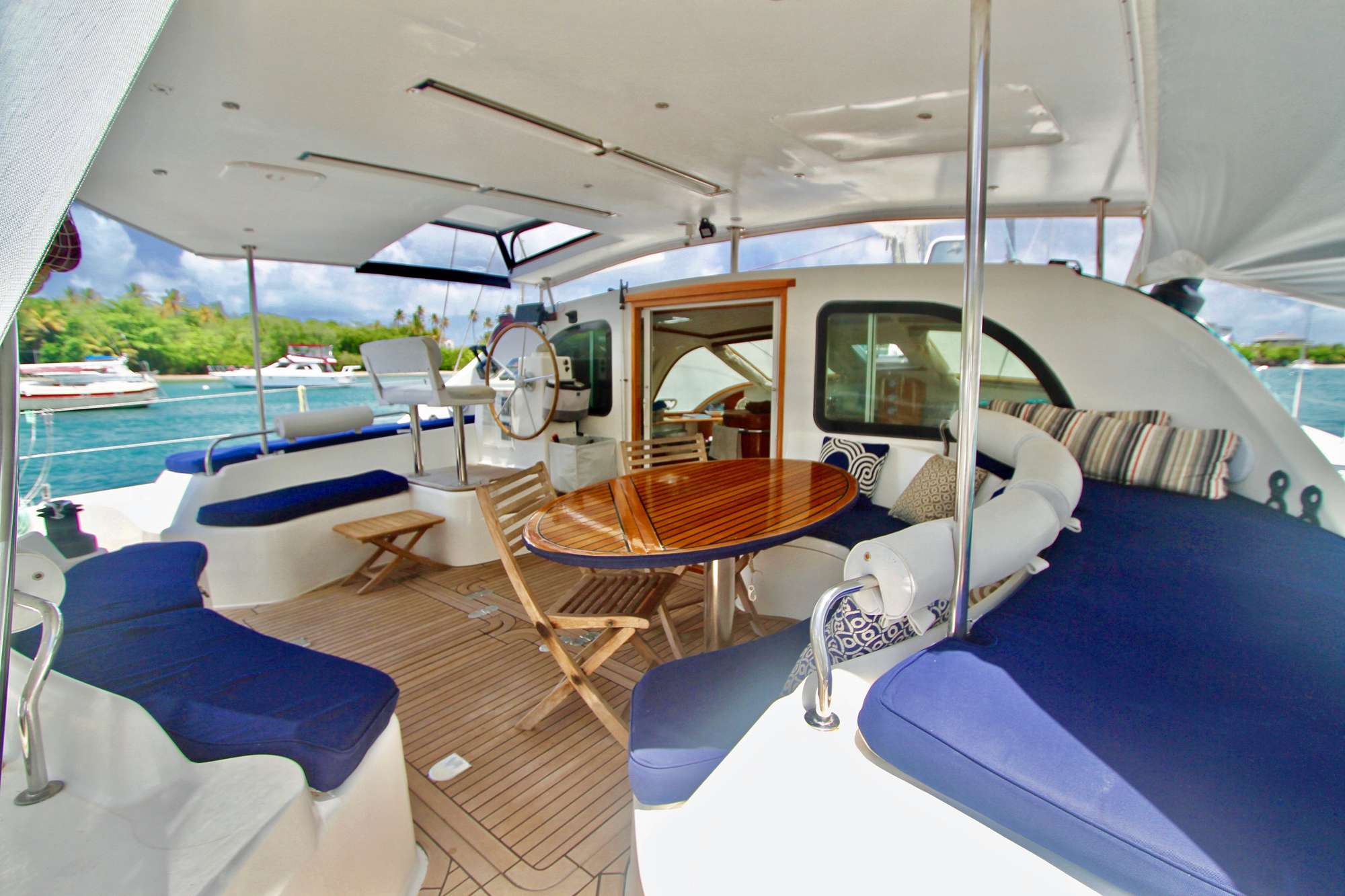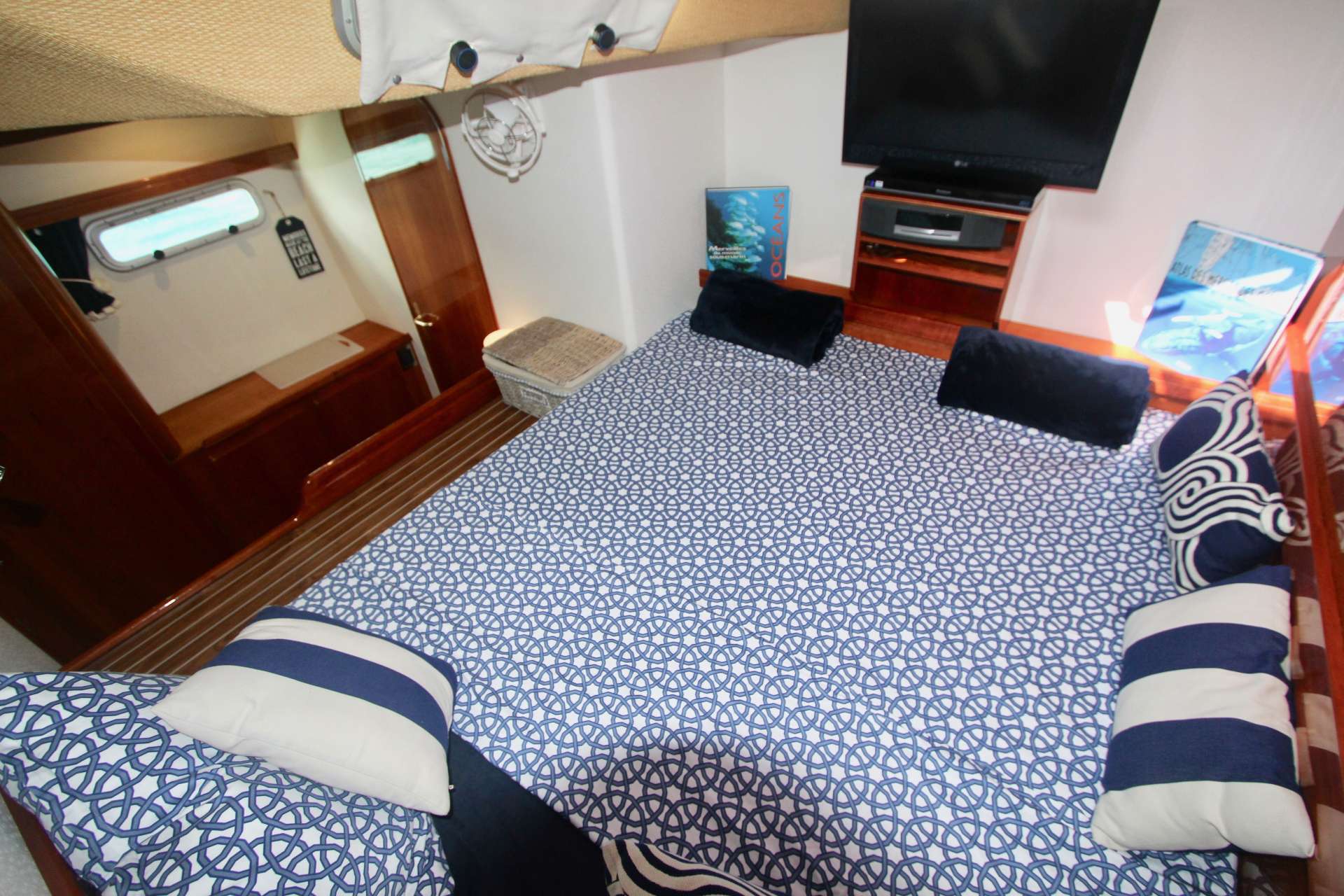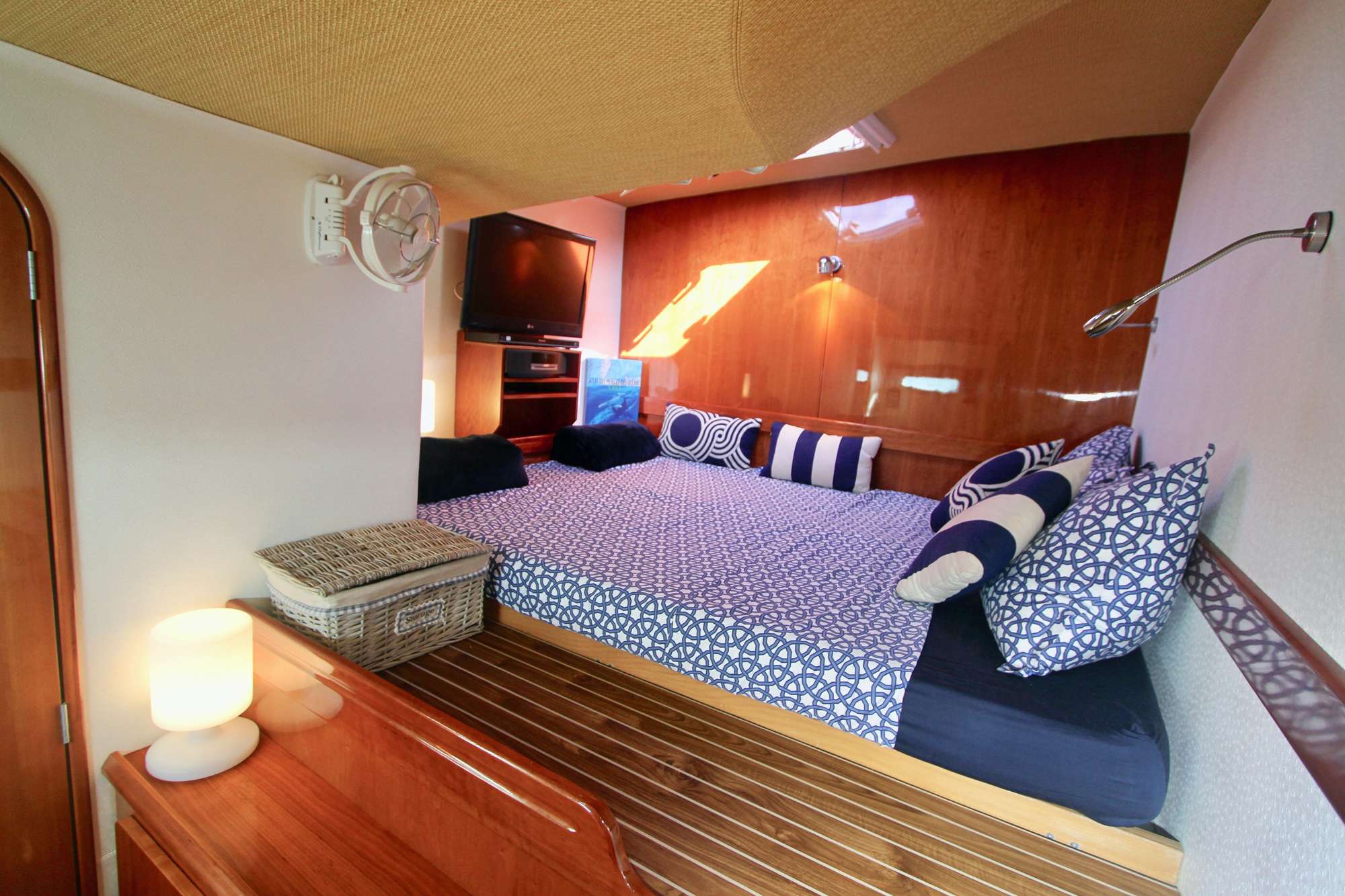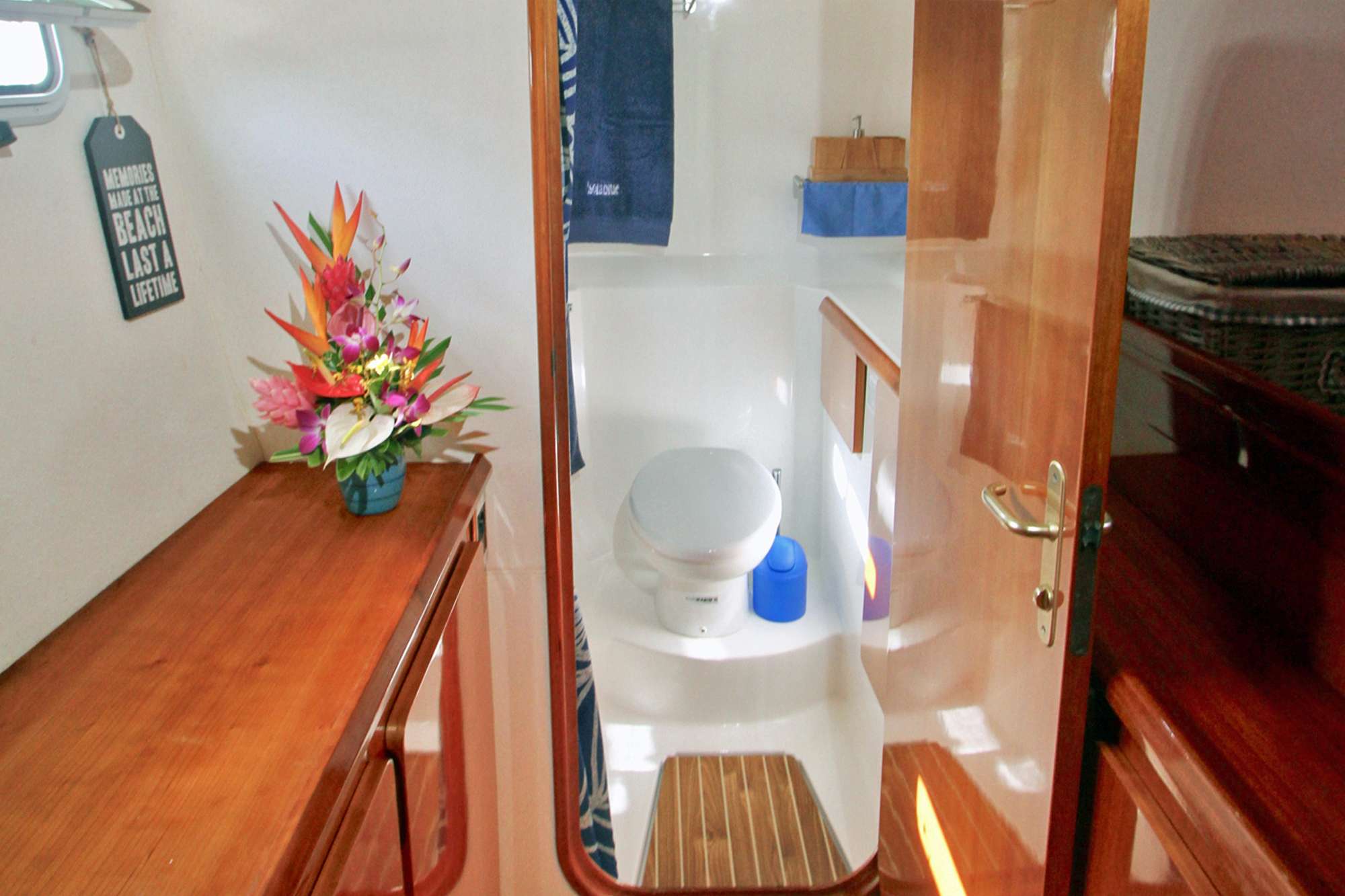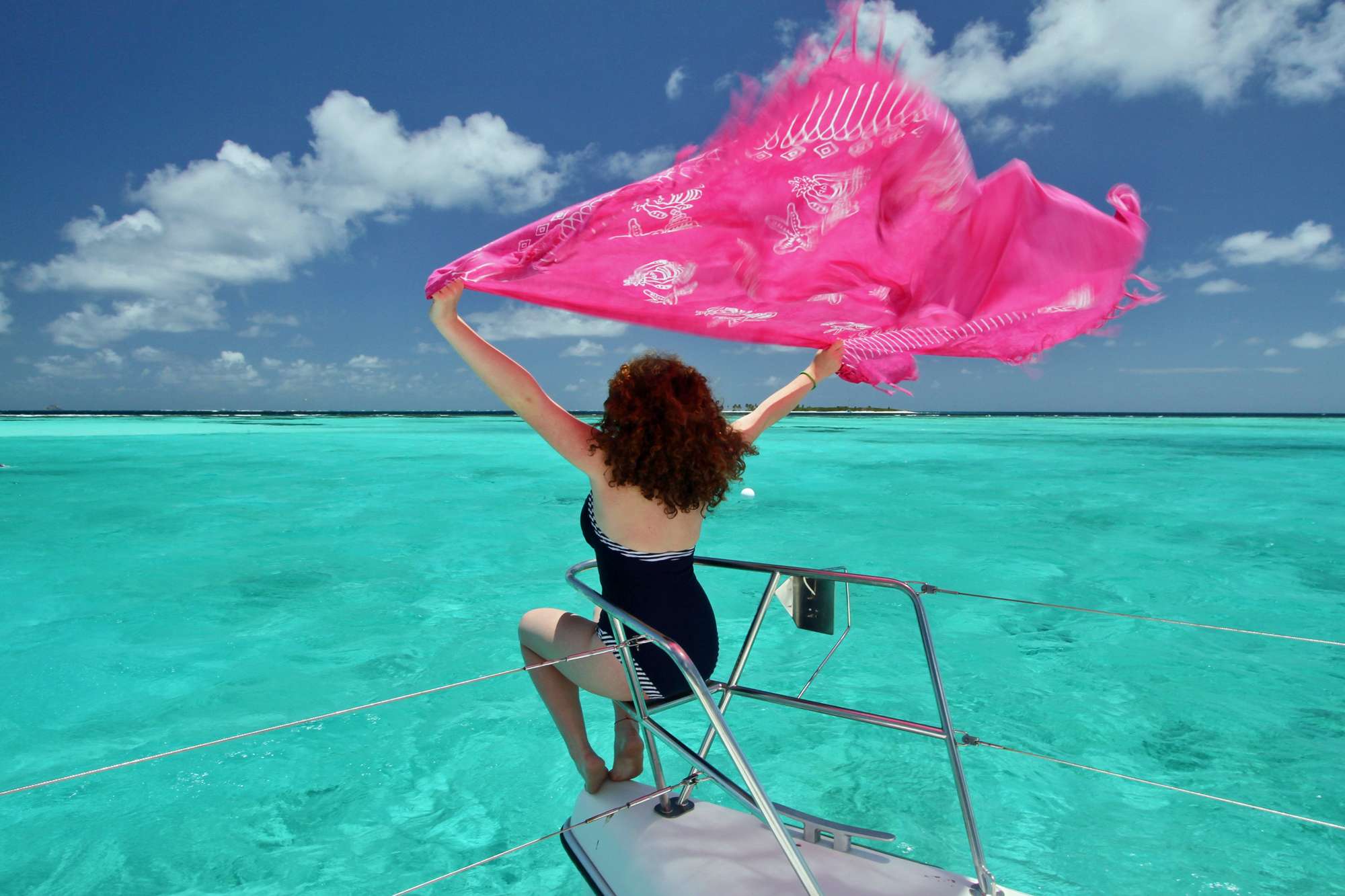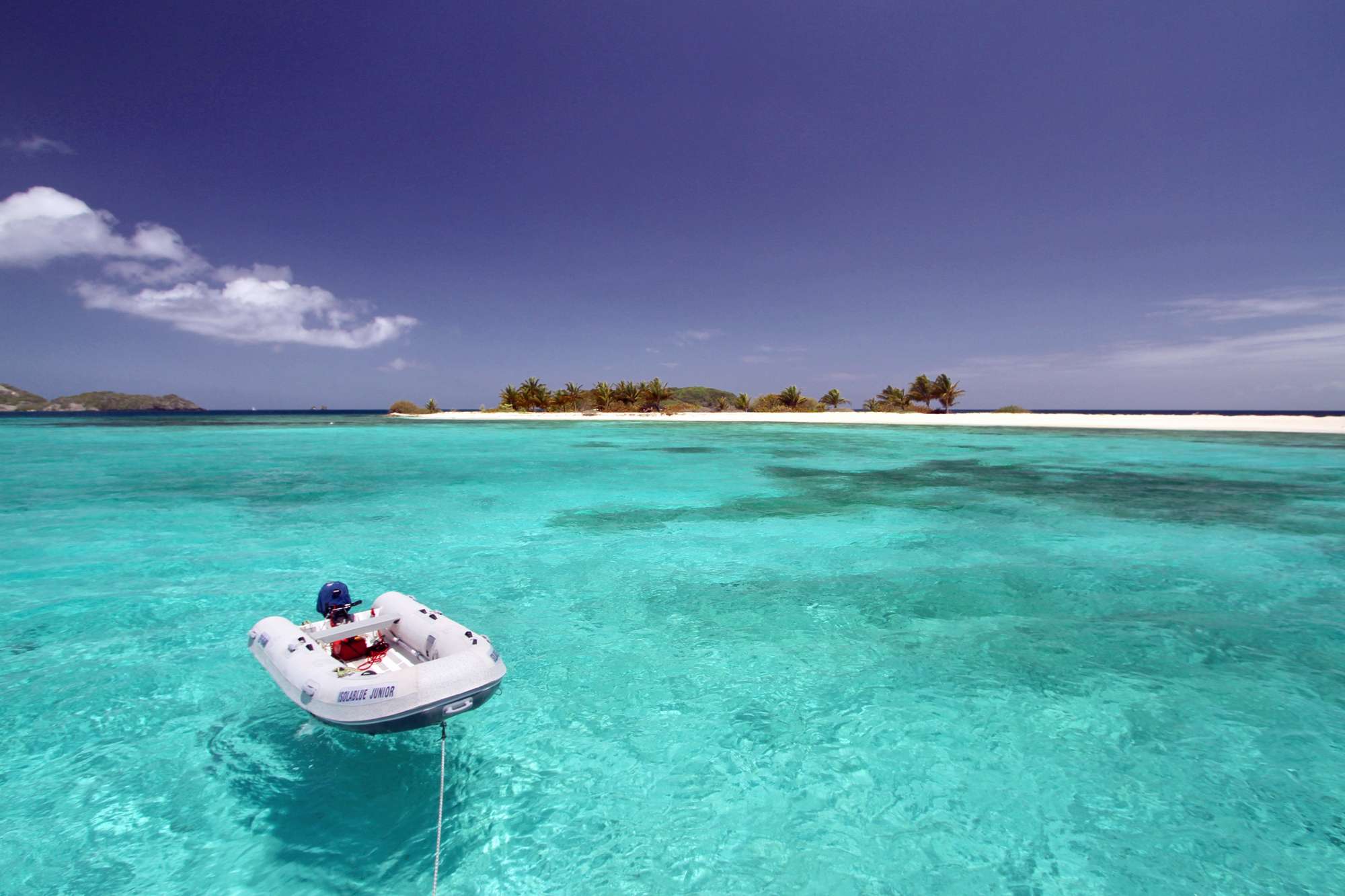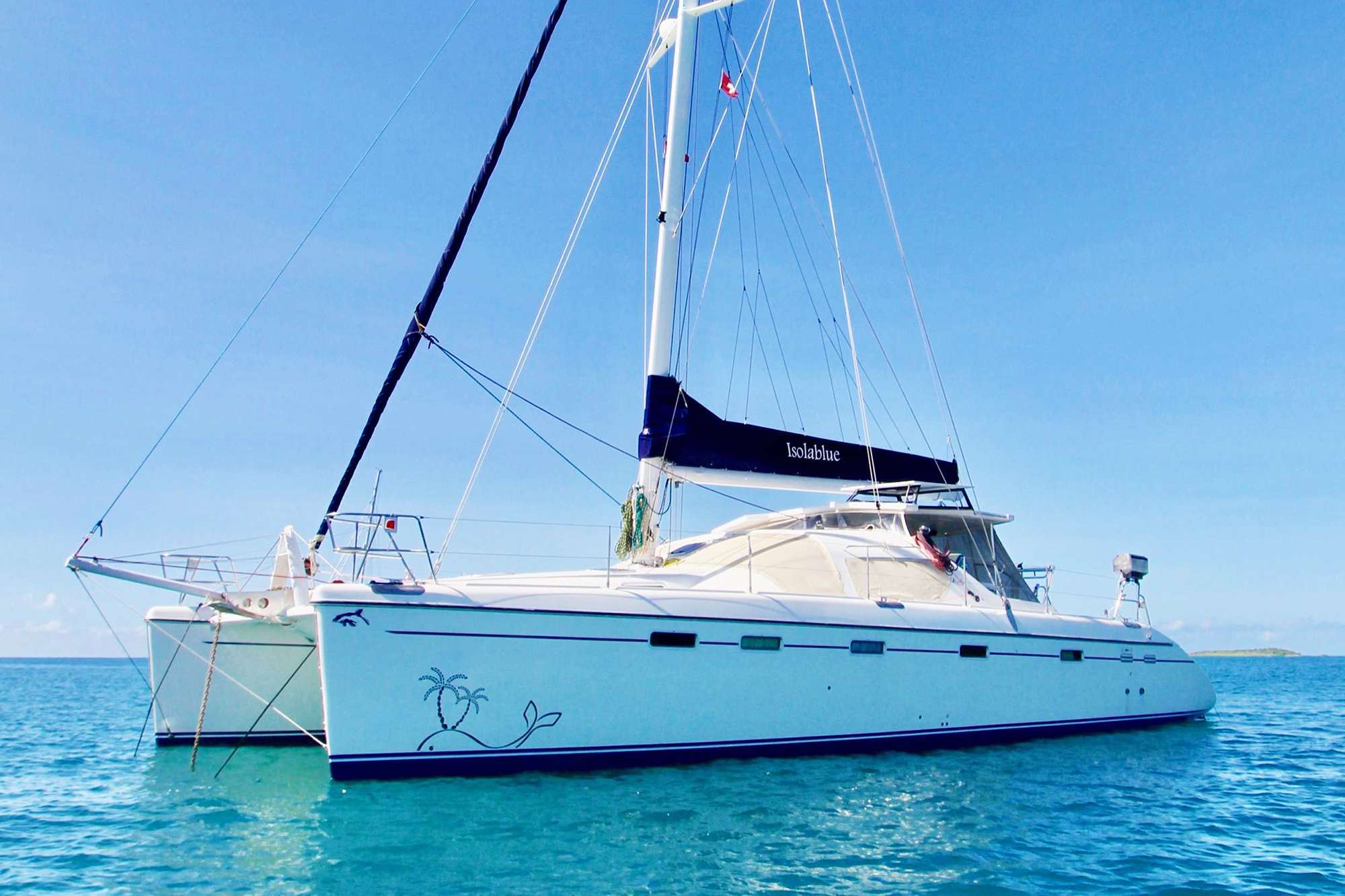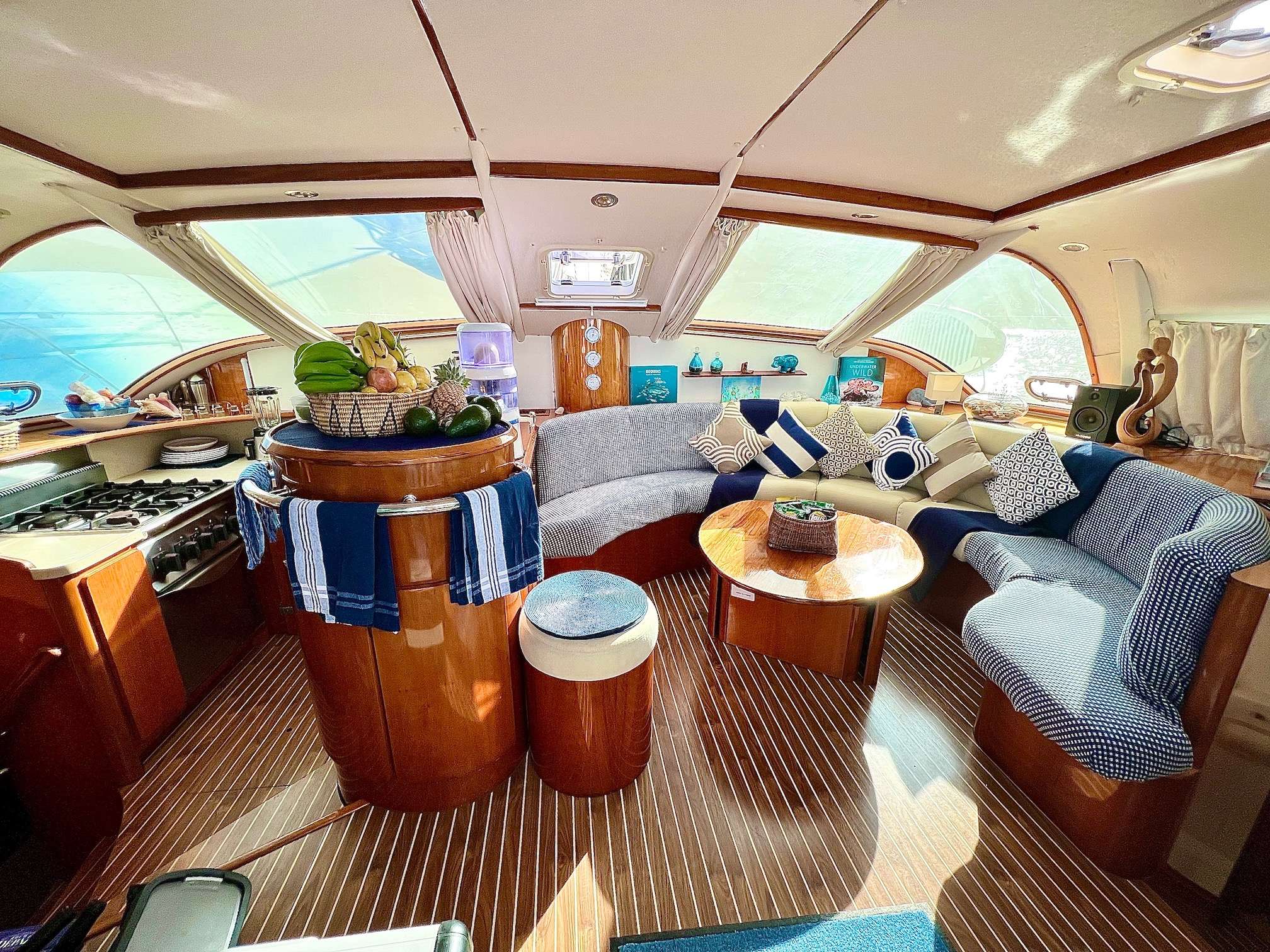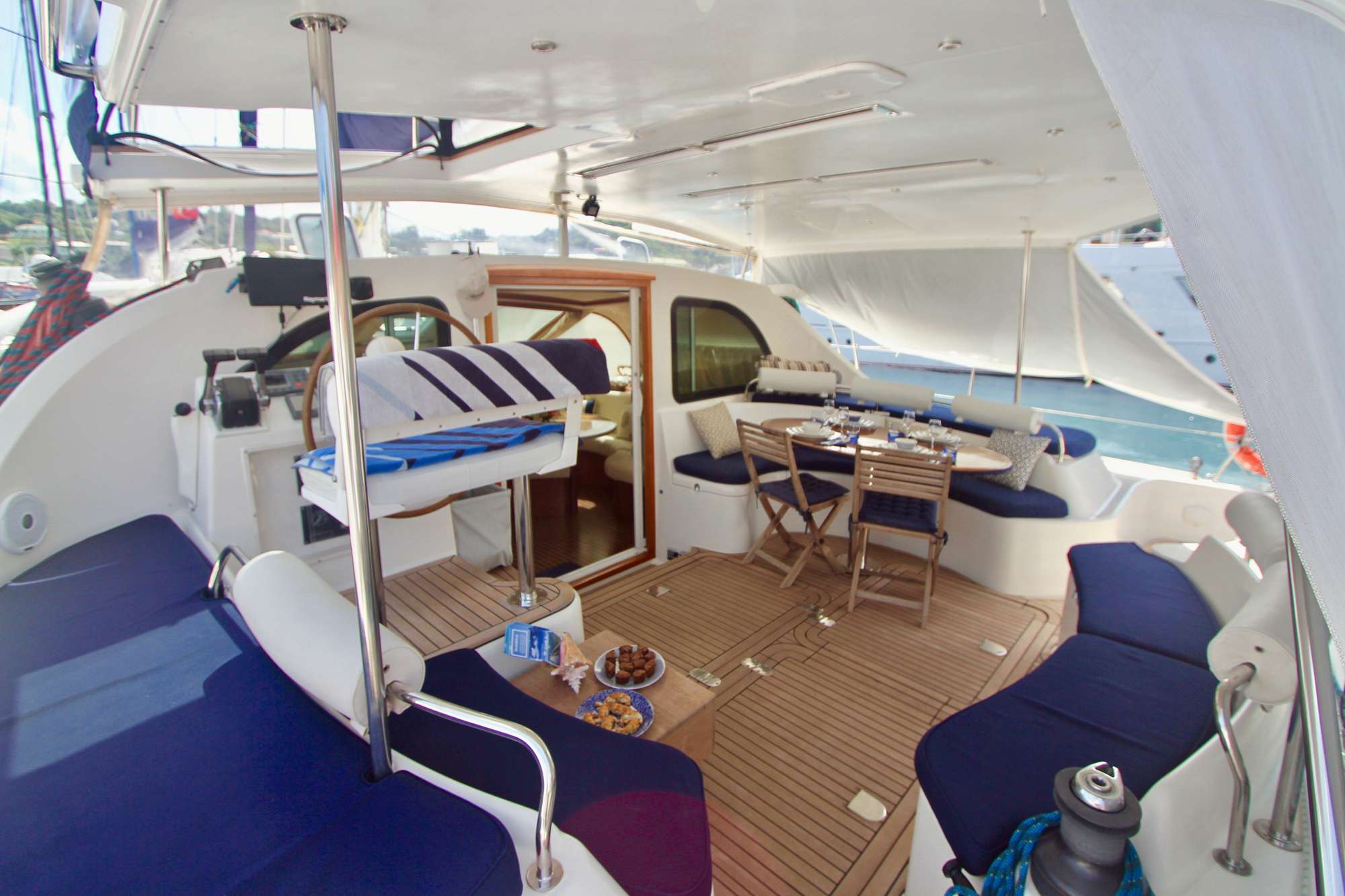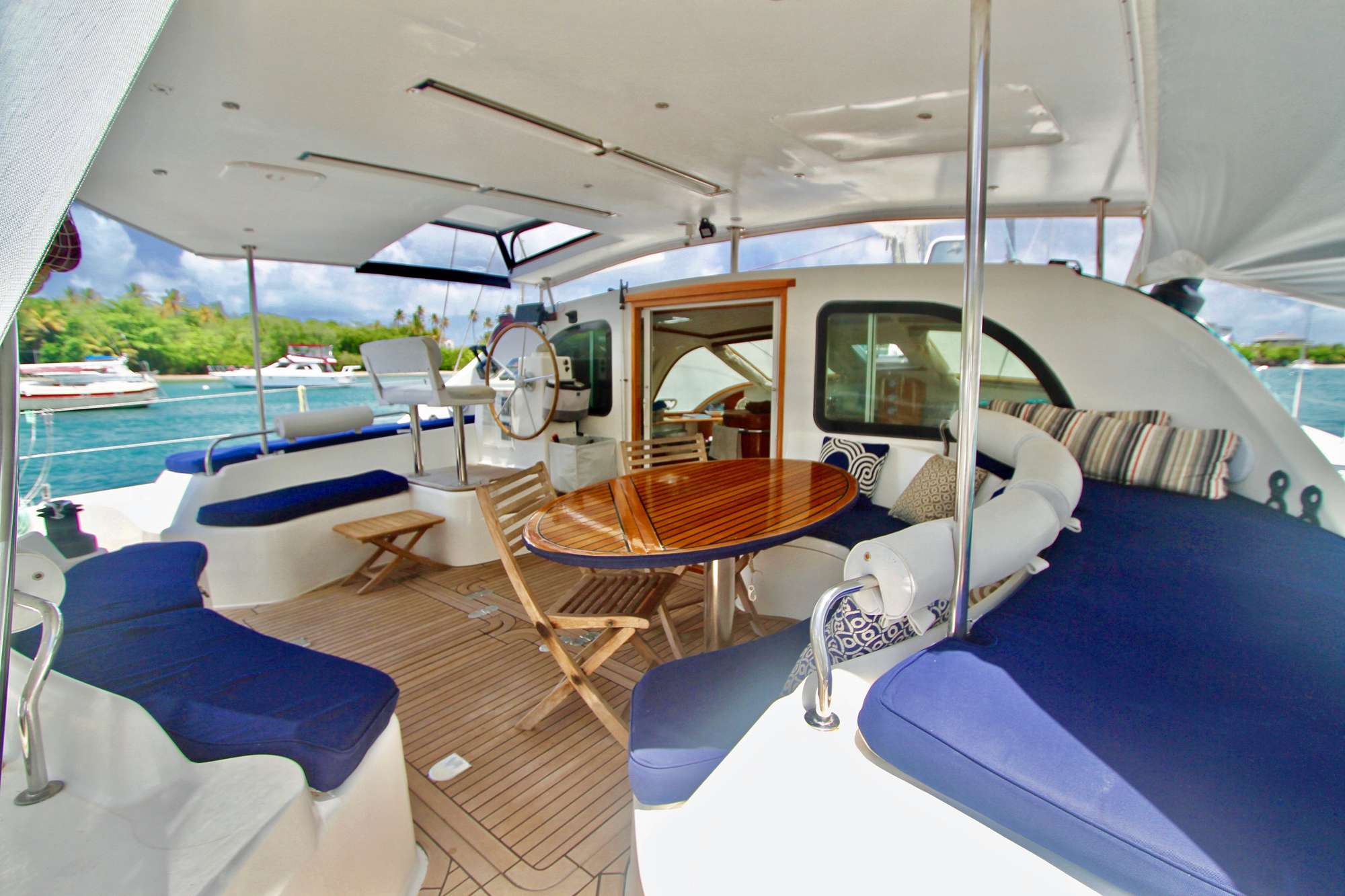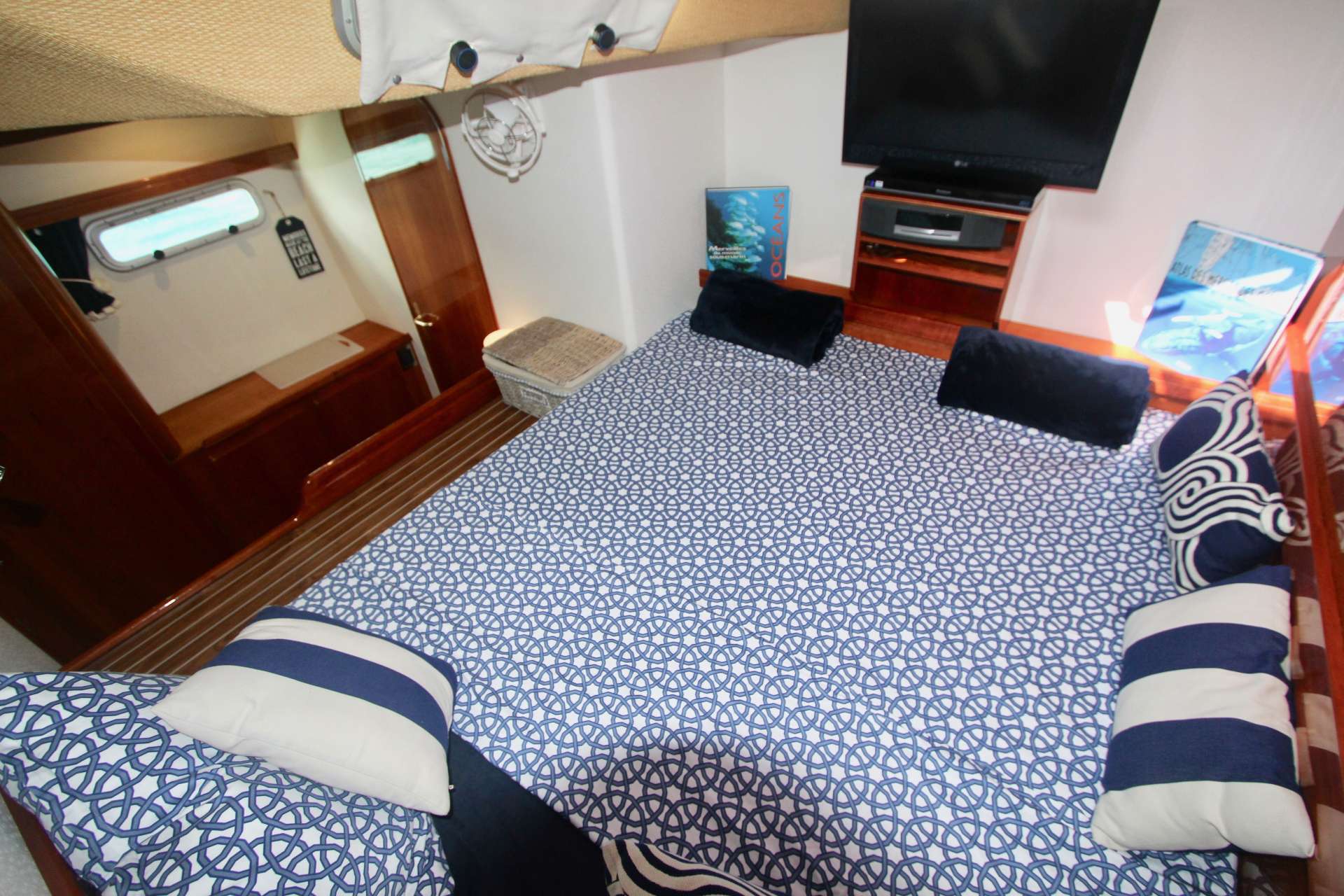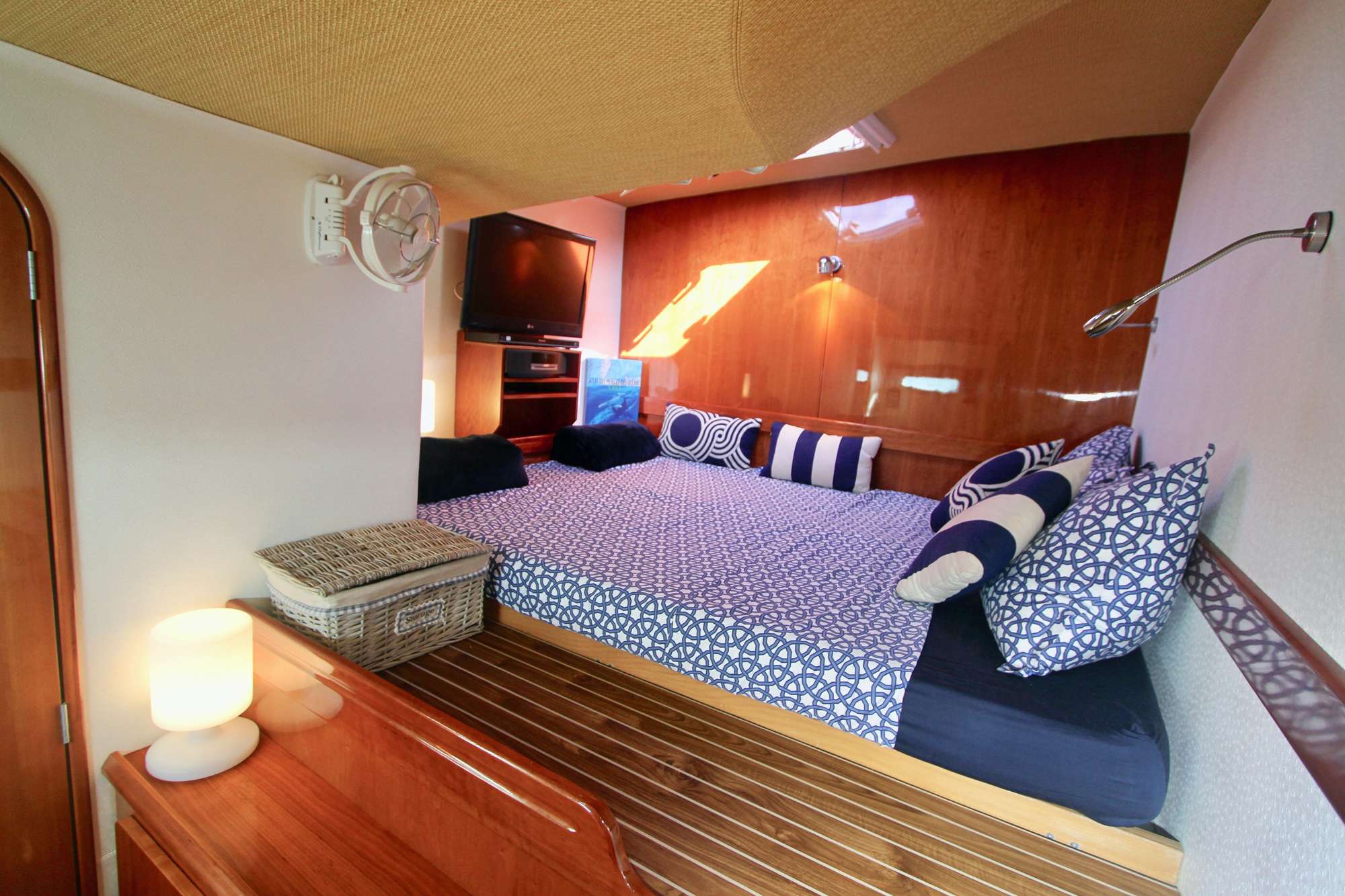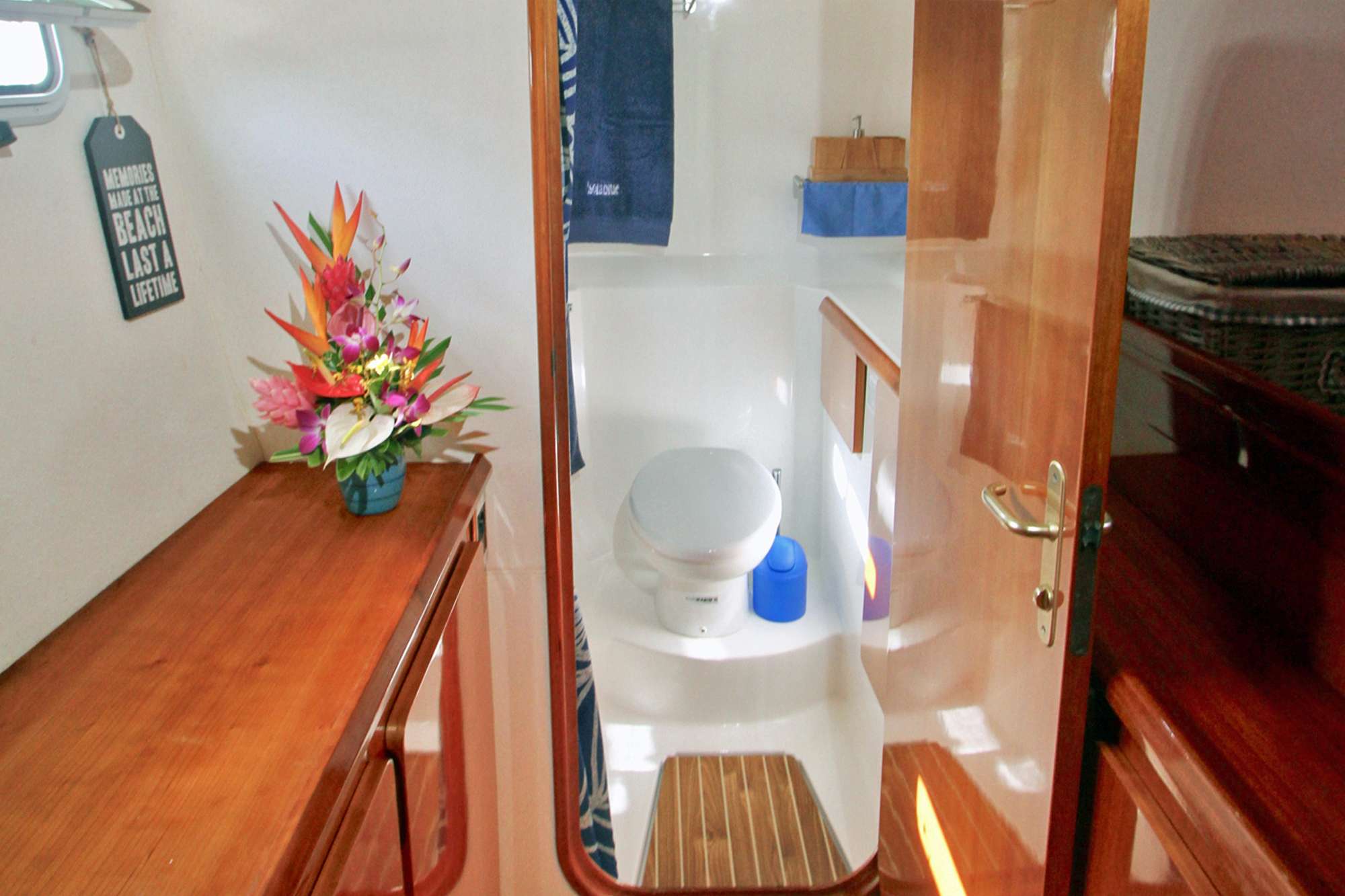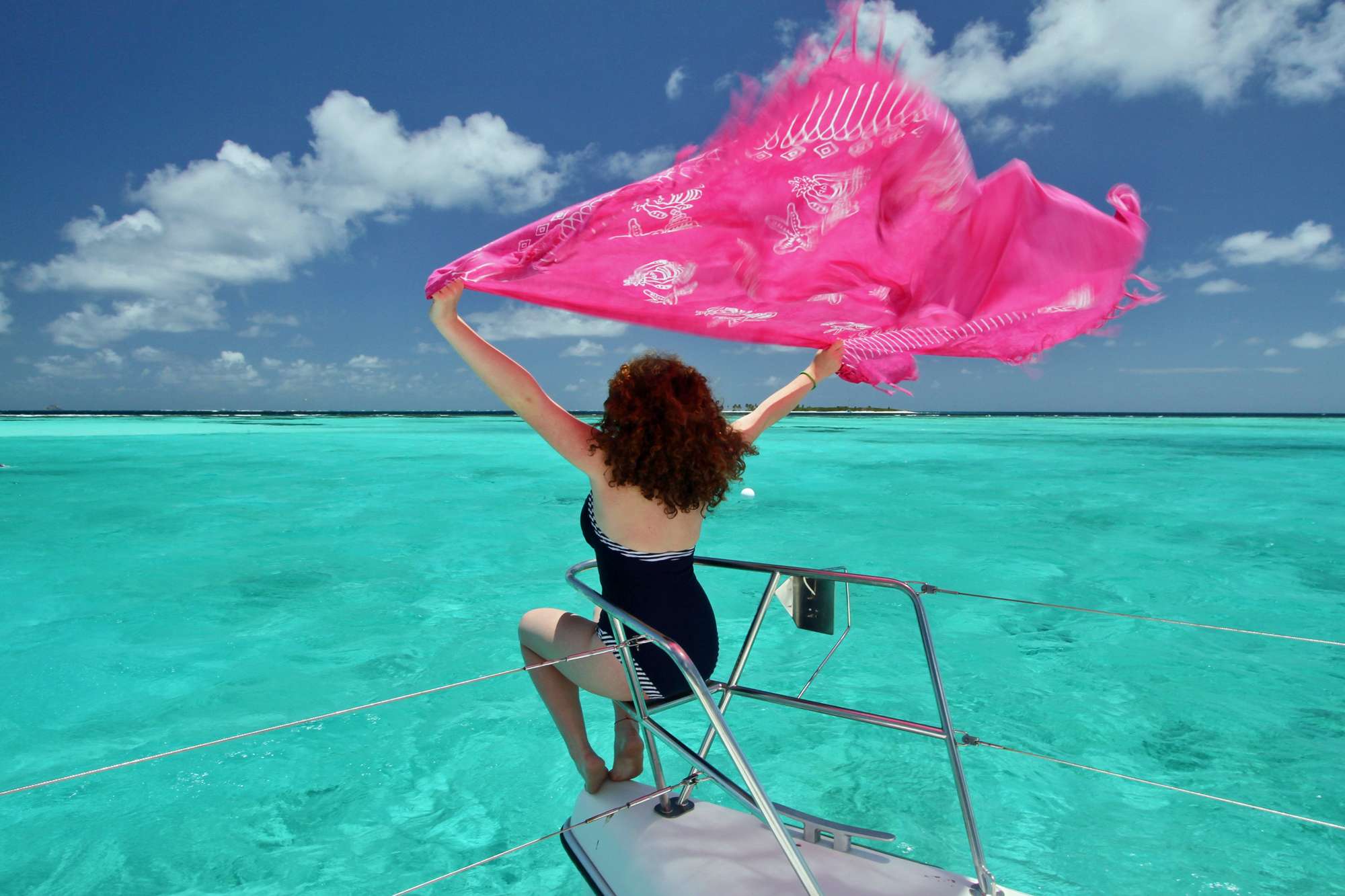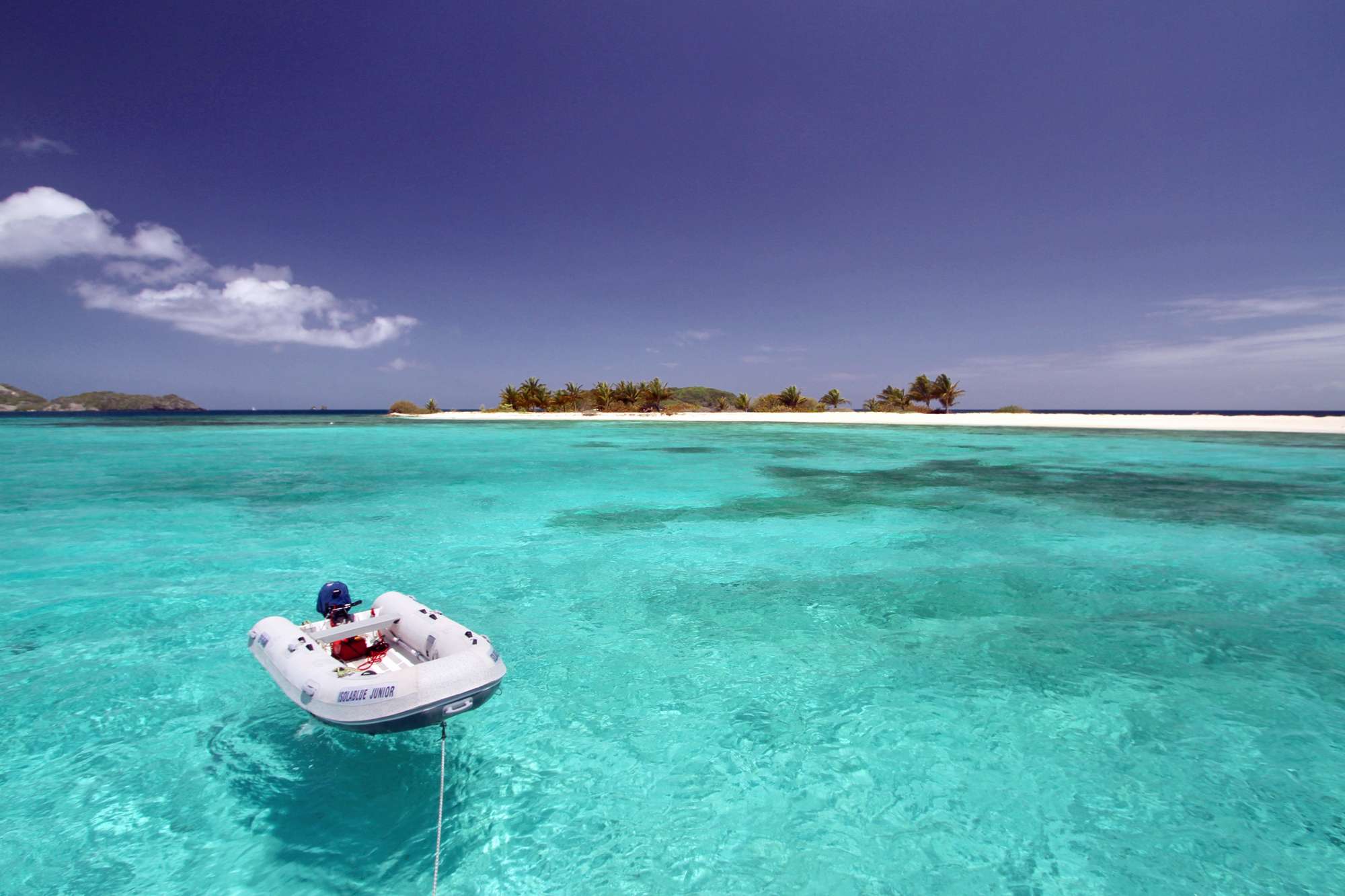 Accommodations
| | |
| --- | --- |
| Sleeps 6 guests in 3 guest stateroom(s). | |
| 3 with Queen Bed(s) | |
Layout Diagram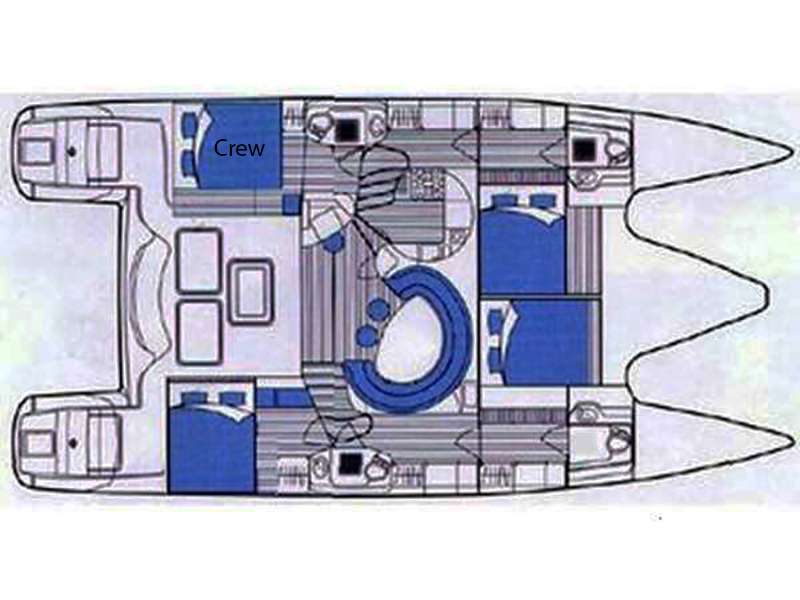 Specifications
| | |
| --- | --- |
| Guests | 6 |
| Staterooms | 3 |
| Length | 49.00 Ft / 14.00 m |
| Beam | 24 ft |
| Draft | 4.5 ft |
| Built - Refit: | 2001 - November 2023 -changing both diesel tanks, changed the main sail, the cockpit enclosure, one refrigerator, the freezer and the vinyl in the port aft cabin |
| Builder | PRIVILEGE ALLIAURA MARINE GROUP |
| Cruising Speed | 8 knts. |
Watersports
| | |
| --- | --- |
| Dinghy | Highfield 19.5ft |
| Dinghy HP | 20 |
| Paddle Boards | 1 |
| Double Kayaks | 1 |
| Snorkeling gear | 10 |
| Fishing Gear | Yes |
| Scuba Diving | Onboard |
| Scuba Compressor | Onboard |
Other Toys
Exercise Sticks
6 Noodles
New additions - 7.11.2021
1 hardshell kayak for 2 adults and 1 child
1 SUP
Pricing
From:
13,000

To:
16,000
Summer 2023
| | |
| --- | --- |
| 2 Guests | 13,000 |
| 3 Guests | 13,750 |
| 4 Guests | 14,500 |
| 5 Guests | 15,250 |
| 6 Guests | 16,000 |
Winter 2023 to 2024
| | |
| --- | --- |
| 2 Guests | 13,000 |
| 3 Guests | 13,750 |
| 4 Guests | 14,500 |
| 5 Guests | 15,250 |
| 6 Guests | 16,000 |
Summer 2024
| | |
| --- | --- |
| 2 Guests | 13,000 |
| 3 Guests | 13,750 |
| 4 Guests | 14,500 |
| 5 Guests | 15,250 |
| 6 Guests | 16,000 |
Winter 2024 to 2025
| | |
| --- | --- |
| 2 Guests | 13,000 |
| 3 Guests | 13,750 |
| 4 Guests | 14,500 |
| 5 Guests | 15,250 |
| 6 Guests | 16,000 |
Pricing Details
Christmas week: $17,600 (1-6 guests)
New Years week: $18,400 (1-6 guests)

Delivery fees - one-way trips:

Grenada to St. Vincent or vice versa - $500
St. Vincent to St. Lucia or vice versa - $500
Grenada to St Lucia - $750
Please inquire about delivery fees to other islands

If 6th person is a child please inquire for different 6 guests rate.

All rates are for 7 nights, 8 days. To prorate these rates:
For 6 nights divide weekly rate by 7 and multiply by 6
For 5 nights or less divide weekly rate by 6 then multiply by the number of nights.

72 hours are required for a turnaround if Isolablue has to relocate to another island to start the charter.
PLEASE INQUIRE FOR FURTHER PRICING DETAILS
Crew Profile
Captain Laurent Geslin

Laurent grew up in Paris, France. Urban life did not deter this water baby, who learned to swim and sail a Laser 420 as a child, and to scuba dive at the age of 12, with level three qualifications at 16 years old. He moved to Switzerland when he was 22 years old, purchased a Laser 2, and spent all his free time trimming the sails on Lake Geneva.

Laurent graduated college with a degree in economics and enjoyed a long career in the Swiss private banking industry as a stock exchange trader and operations specialist. In addition to his job as a banker, he co-owned a dive shop and school. Laurent is a high-energy individual that thrives on keeping busy, so he also played bass and guitar in a local band. Laurent is a qualified PADI Dive Instructor. He also holds Swiss cert. of competence for ocean yachting / BVI Boat Master.

In 2015, Laurent and his wife Astrid decided it was time for a life change. They bought a catamaran and set off to sail the Mediterranean Sea. They skimmed past Gibraltar in 2016, spent two months in the Canary Islands and three months in the Cap Verde Islands before crossing the Atlantic. It was love at first sight when they reached the Caribbean, and they've decided to stay for quite a while.

Laurent is an expert Captain who enjoys sharing his knowledge and passion for Caribbean sailing with his guests. His motto: living your dream is always better than dreaming your life. Charter ISOLABLUE with Laurent and Astrid. Isn't it time to live your dream?

Chef Astrid Geslin

Astrid had an enchanting childhood. She grew up with her brother and sister close to Luzern, in the heart of Switzerland, near the Alps and next to the Lake of Lucerne. Nestled in this picture-postcard landscape was her parents' restaurant. Even as a very young child, Astrid loved to help with the cooking. Growing up cooking, serving and eating fine food proved a joyful inspiration. However, whether they be lakes or seas, water has always been her passion: sailing, diving, windsurfing, and swimming. Astrid is a qualified PADI Dive Master. She also holds Swiss cert. of competence for ocean yachting / BVI Boat Master.

For over 20 years, Astrid worked in Geneva, Switzerland as a Human Resources executive. One of the great benefits was the extensive, international travel the job required to start-up offices in Zürich, Paris, Milan and elsewhere. In between these working adventures, she and husband Laurent spent as much time as possible sailing their boat across the waters of Lake Geneva. Astrid obtained Sailing Certification for Lakes, then passed the Swiss Certificate of Competence for Ocean Yachting. It was a perfect time to sail to new horizons.

Astrid is always happy to receive guests and share moments of discovery and joy. "Every charter is a rewarding, new, enriching experience made of encounters, good humor and fun," says Astrid. "I speak fluent French, English and German, some Italian and Spanish. I try to welcome our guests in their own language and make them feel at home. I'm passionate about fine food from all over the world. My recipes are inspired from Mediterranean and Asian cuisine, but always with a French touch."

While Astrid's cooking consistently earns rave reviews, guests needn't worry about gaining a couple of extra pounds. Astrid enjoys leading a workout, from on-deck yoga to a lap around the yacht, to a go on the water toys. And fun is always her leading motivator.

Astrid was awarded FIRST PRIZE at the Grenada Yacht Charter Show 2018 Culinary Contest! Well done Astrid!!
Astrid commented:
I wanted to present the 3 different colors of Grenada:
green for the fertile land;
yellow for the wisdom, sunshine, and warmth of Grenadians and
red for the people's courage and vitality. The people here are what make the Island of Spice so unique.
The specified ingredient was Tamarin juice. My idea was to create a Tamarin reduction which I added in all three finger entrees.




Additional Information
ISOLABLUE, a 49-foot Privilege sailing catamaran, is a masterful build. She is a high-end cruiser designed for luxury living at sea. This deluxe yacht is fully-equipped for transoceanic adventures in complete autonomy. State-of-the-art equipment includes: brand new air conditioner chiller inverter, generator, water maker, electric winches, battery chargers/inverter, solar panels, refrigerator, freezer, dive compressor and more. Please note the crew makes purified drinking water. The design brief for ISOLABLUE demanded luxury interior and exterior spaces that are equally practical and comfortable. Interiors are beautifully executed with elegant built-ins, stylish upholstery and high-quality joinery and finishes. The salon and dining area are spacious and flooded with daylight. Guest relax in comfort on plush, u-shaped seating around the oval dining table. The guest cabins are roomy and well-ventilated. Each is equipped with an individually controlled digital thermostat to ensure the perfect temperature. The large beds measure 5.2 x 6.6 ft and are bedecked in fine linens. Accommodations are perfect for a romantic getaway, friends, or a family. Guests enjoy real comfort, great privacy, generous social spaces and the feeling of being at home. The large cockpit is the preferred spot for dining al fresco with magnificent views. Easy access to wide transoms makes launching water toys and diving into the Caribbean Sea effortless fun, even for children. Snorkeling or diving right off the yacht is spectacular. Captain Laurent is a licensed PADI instructor and Chef Astrid is a licensed PADI Divemaster. They offer one "discover scuba diving" or a dive per person for a minimum stay of seven nights. Award-winning Chef Astrid took first place at the 2018 Grenada Charter Yacht Show Culinary Competition. ISOLABLUE is a luxury floating villa that offers the best of living at sea. The highly professional crew are eager to share the magic of the islands with you. Charter this beautiful catamaran to sail with your guests in style, safety and comfort on a voyage through the enchanting Caribbean.
Destinations