Gallery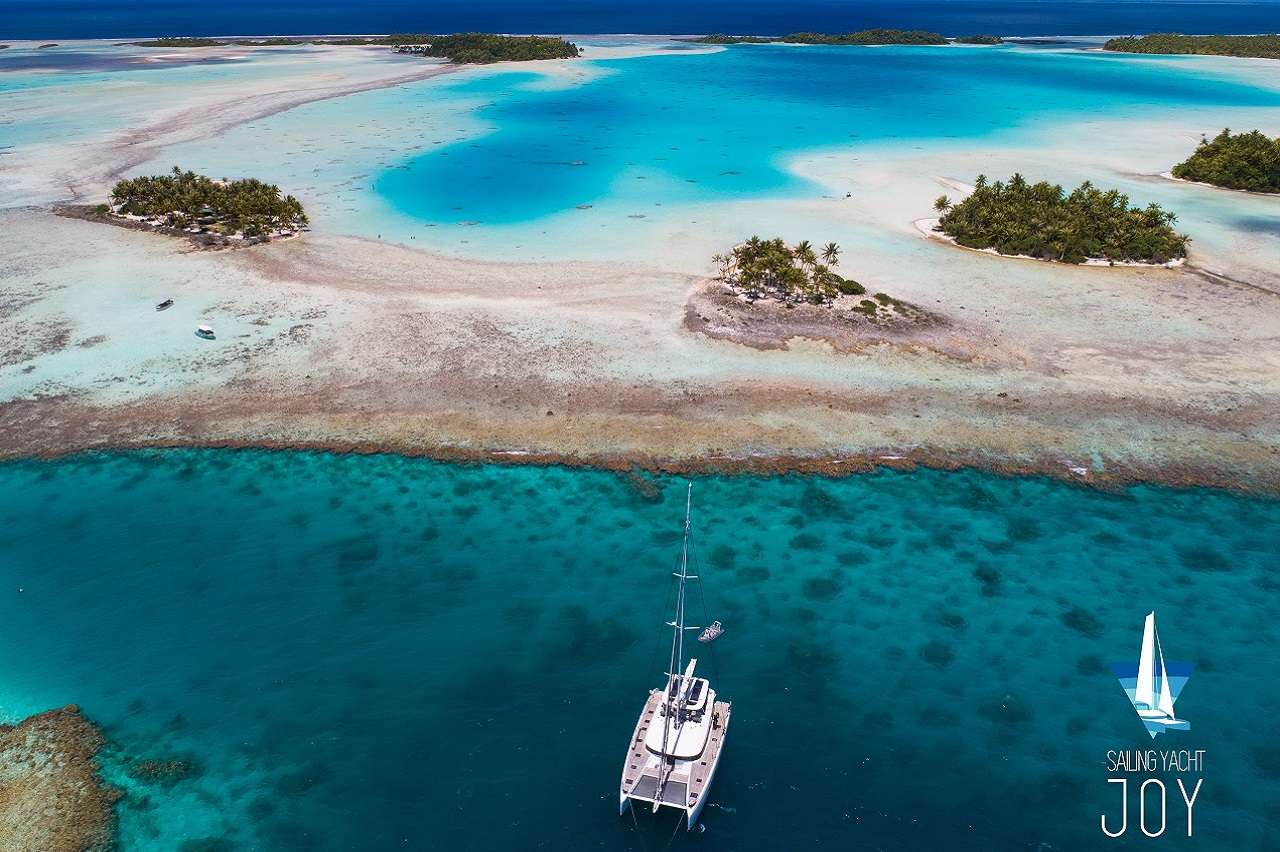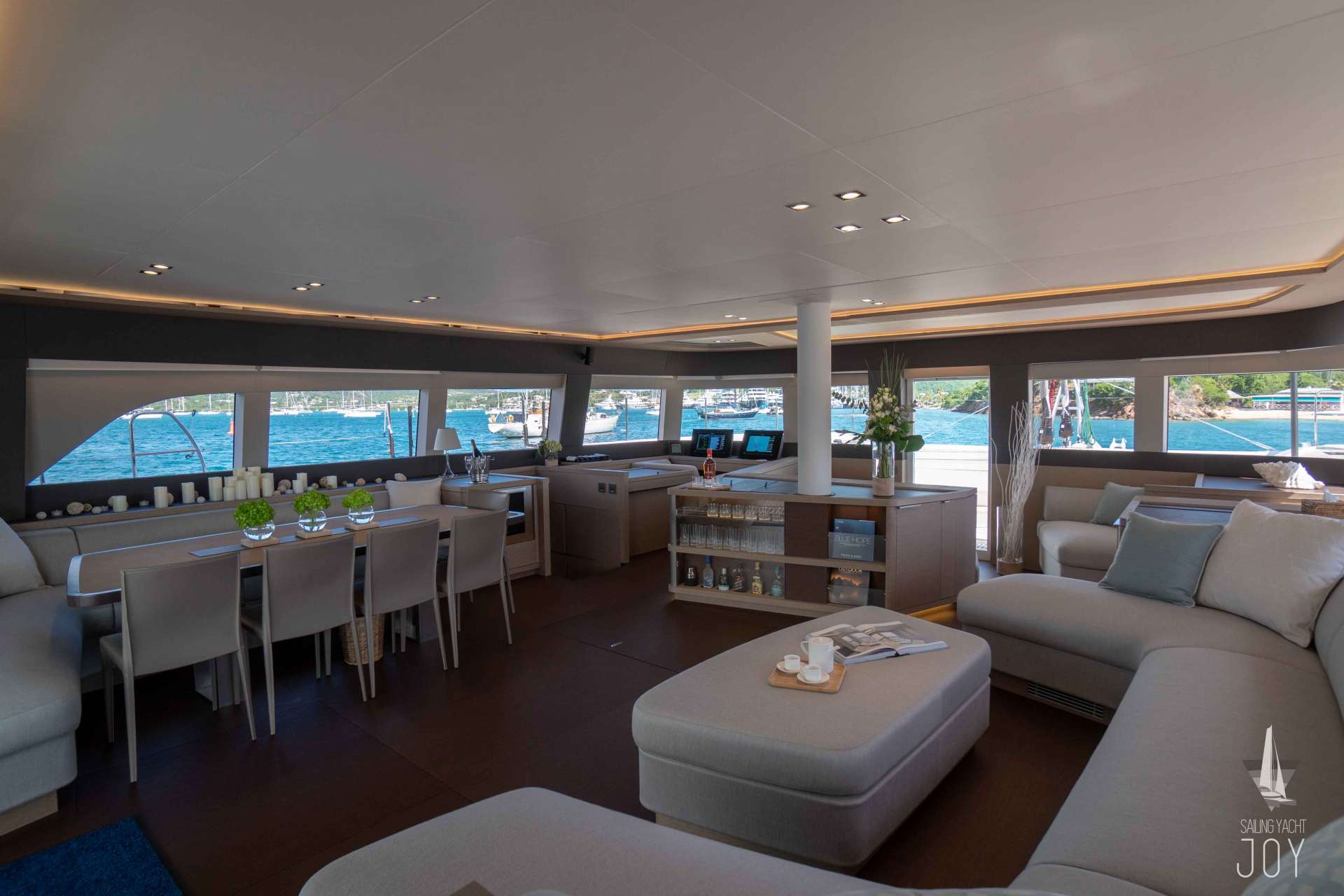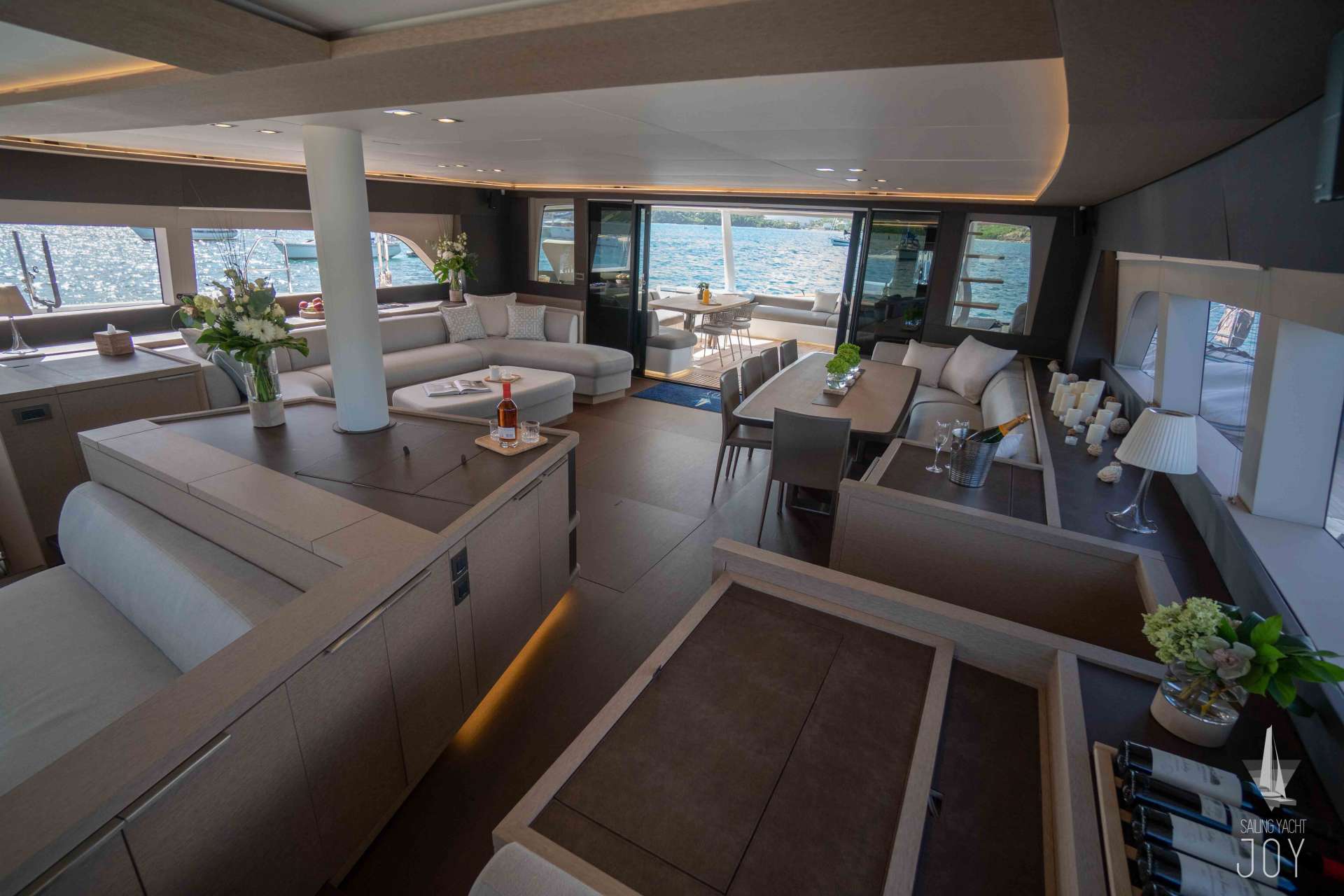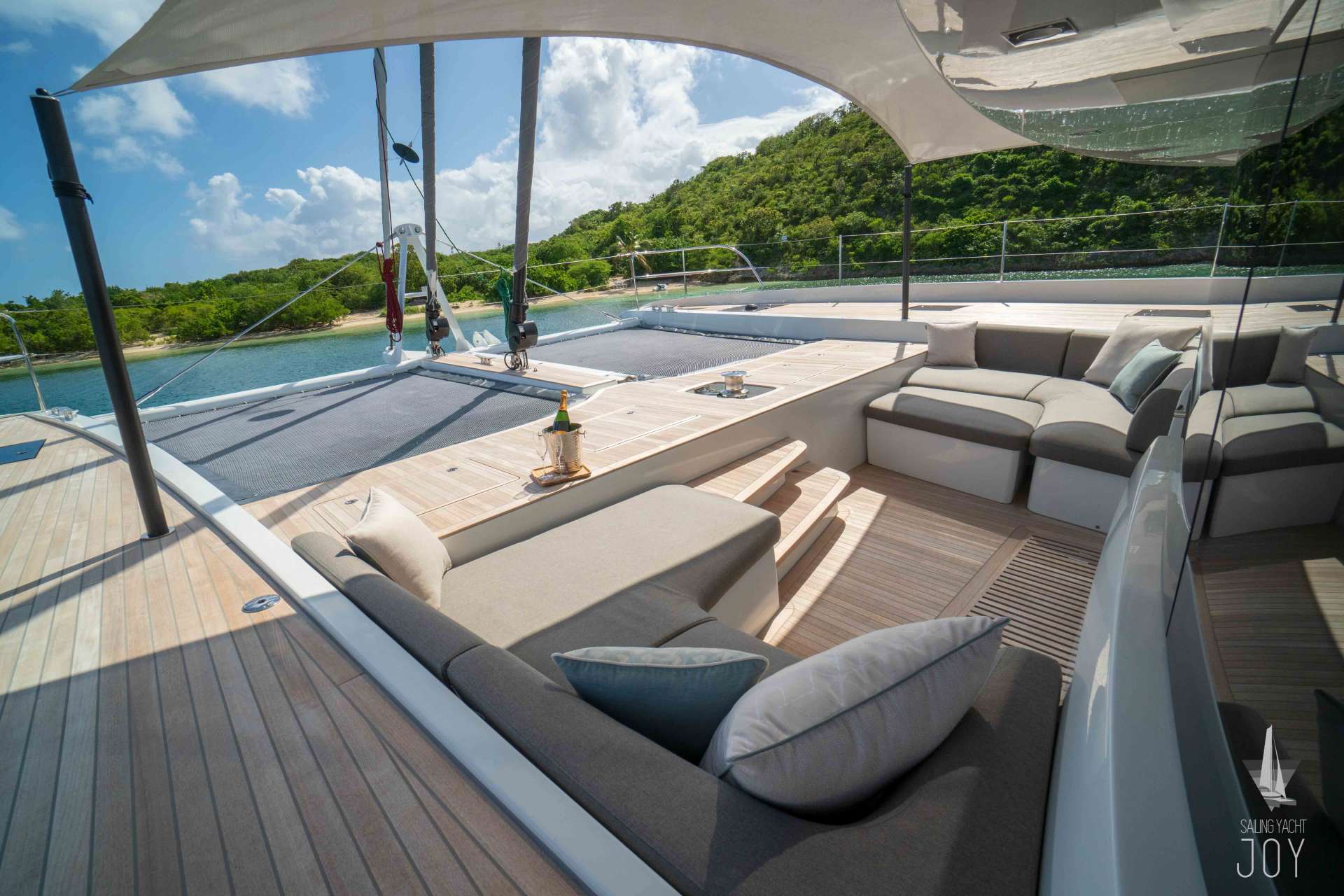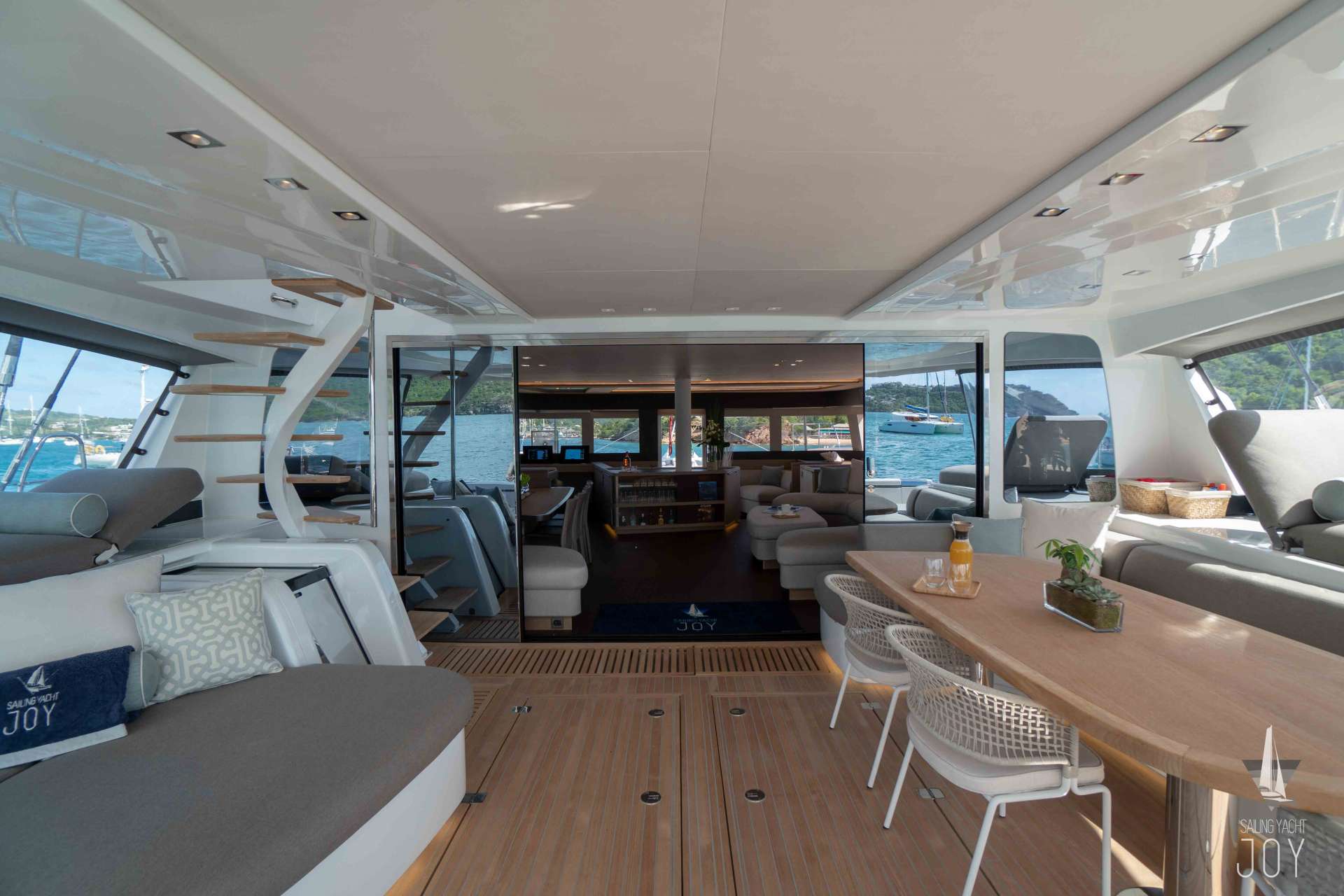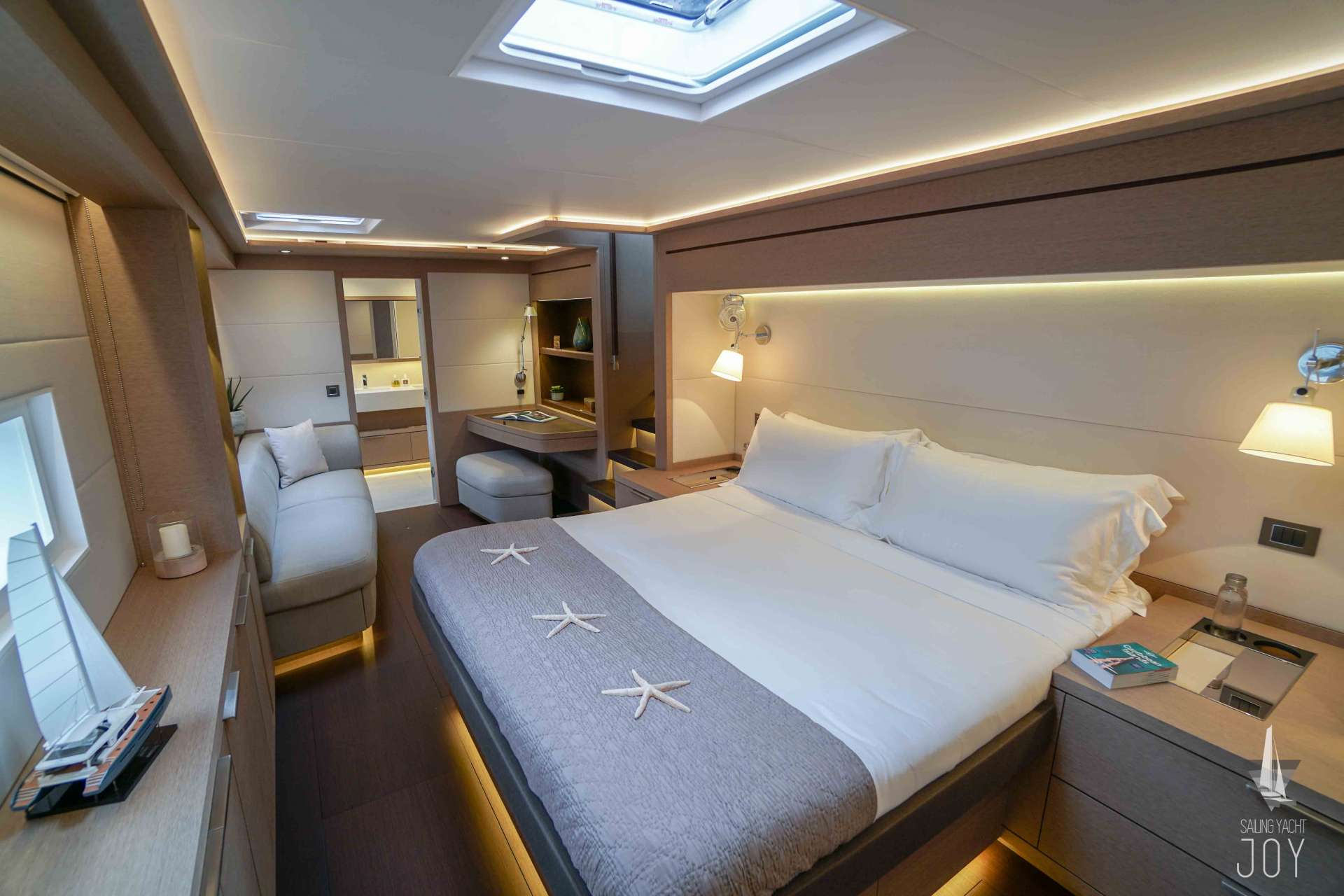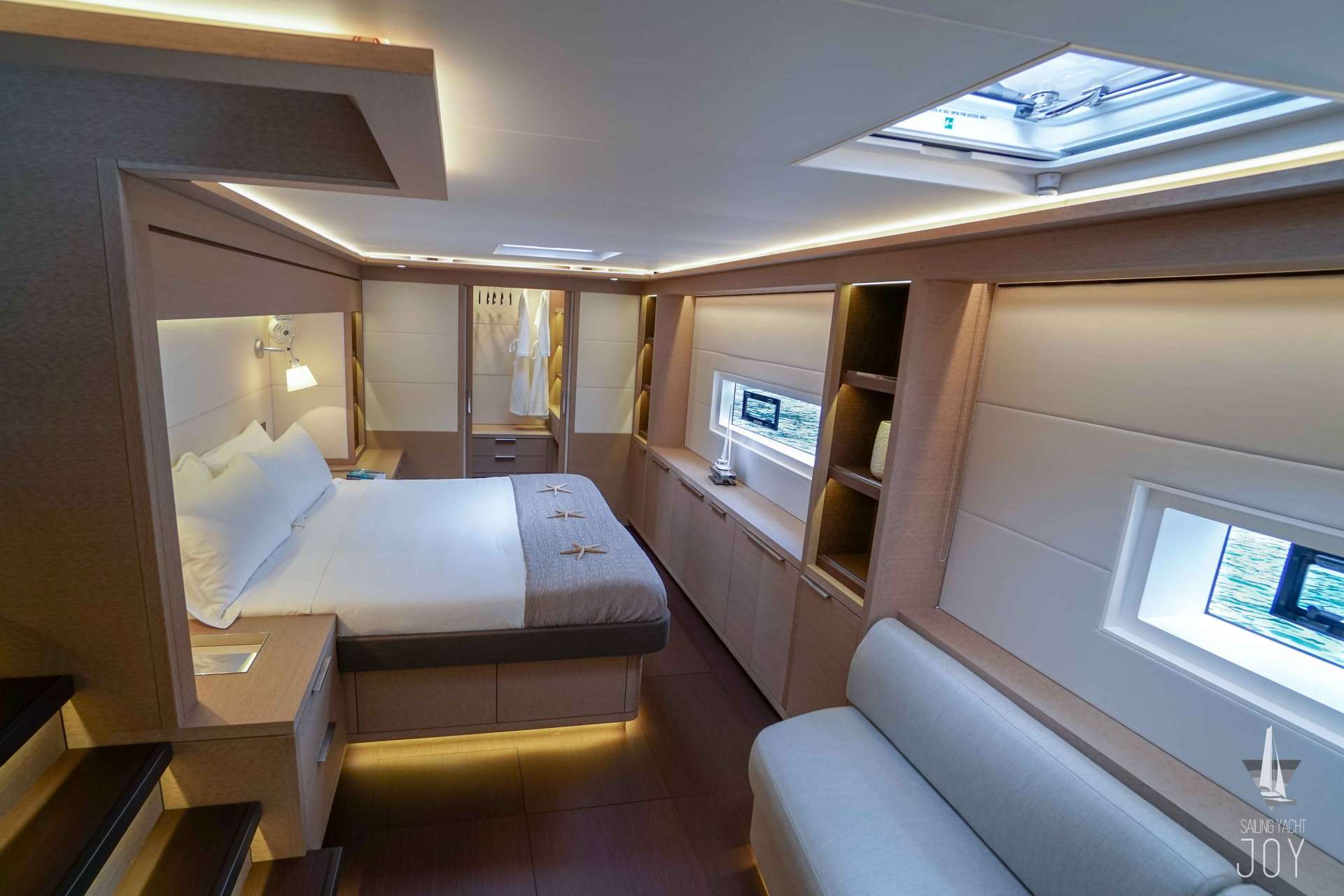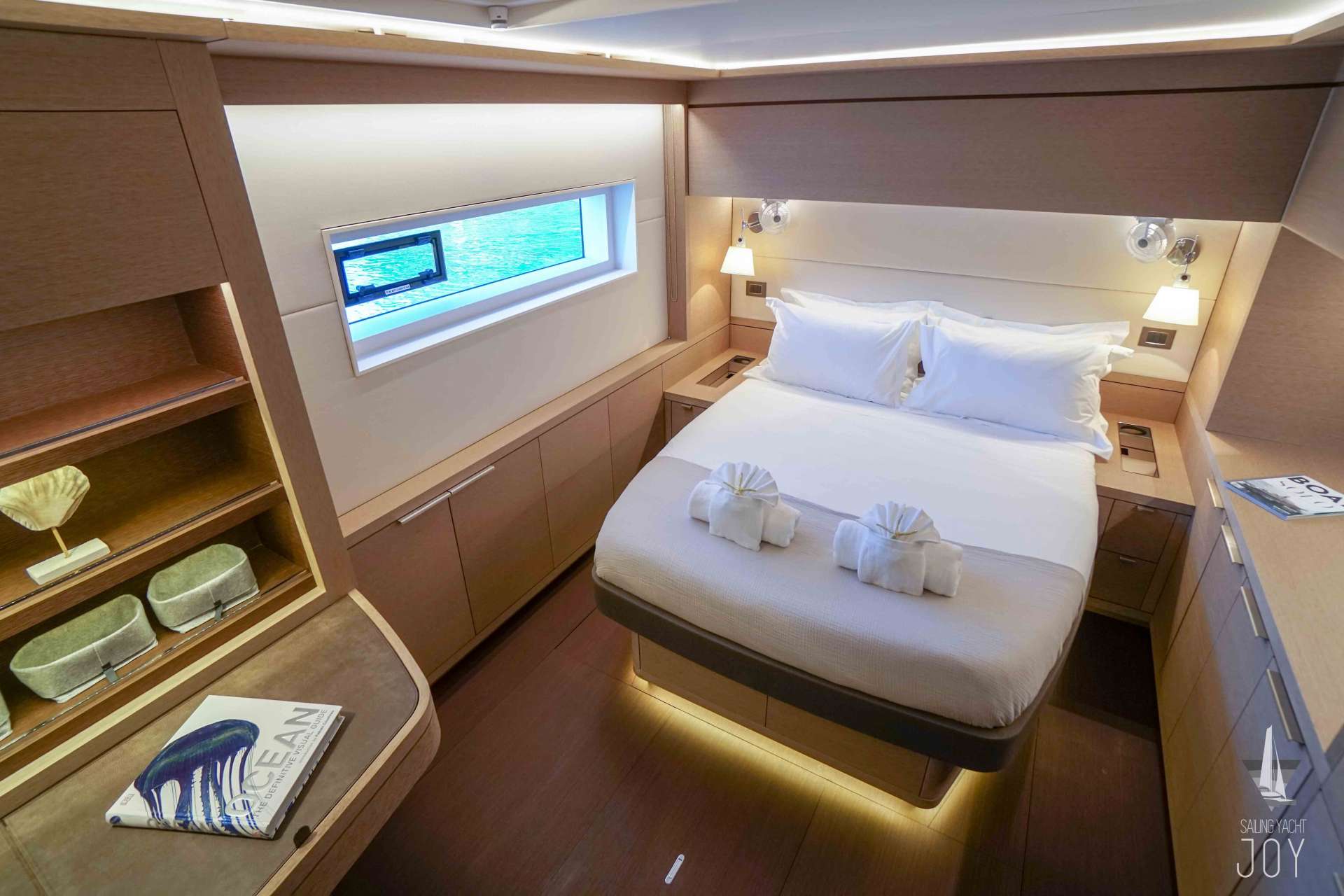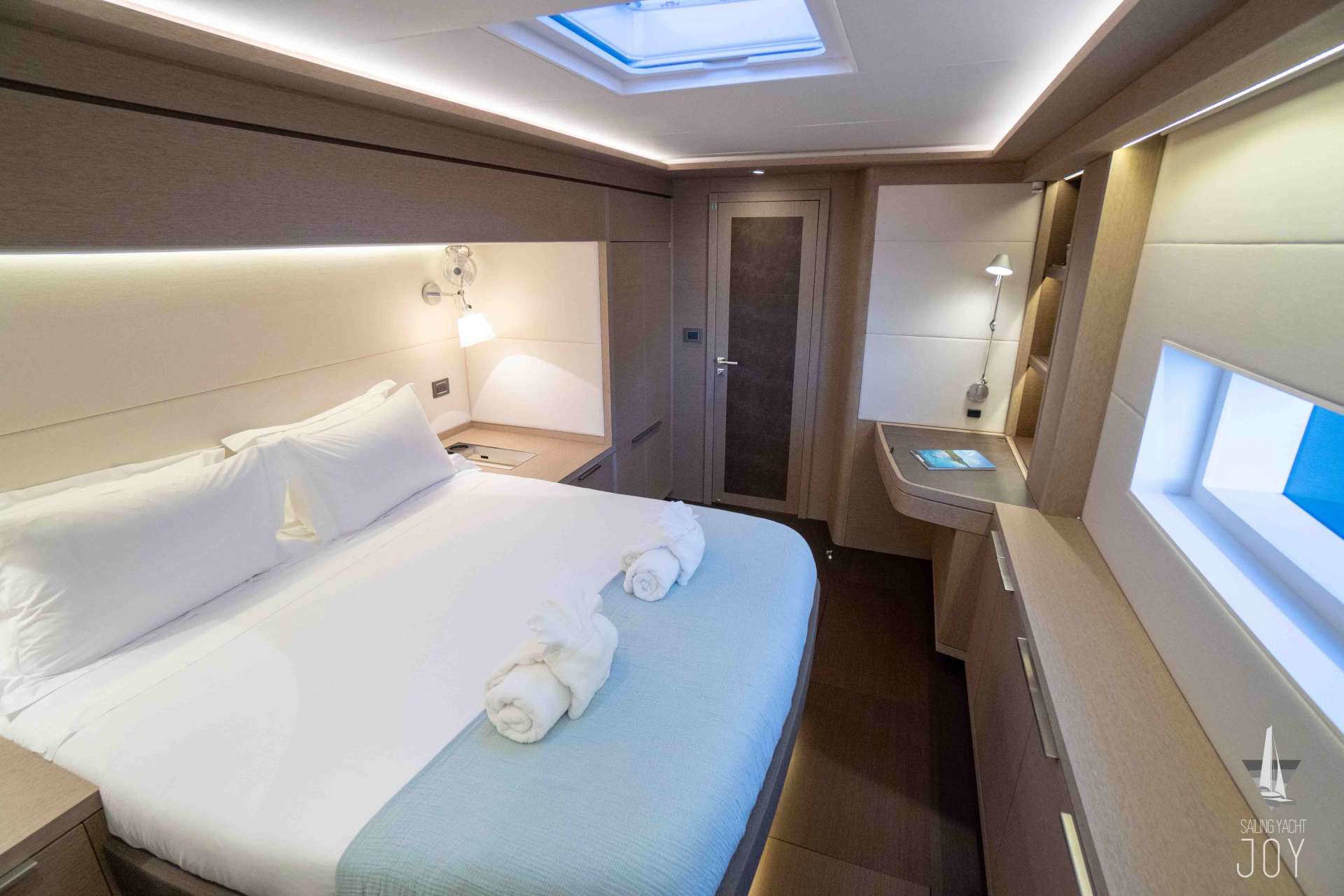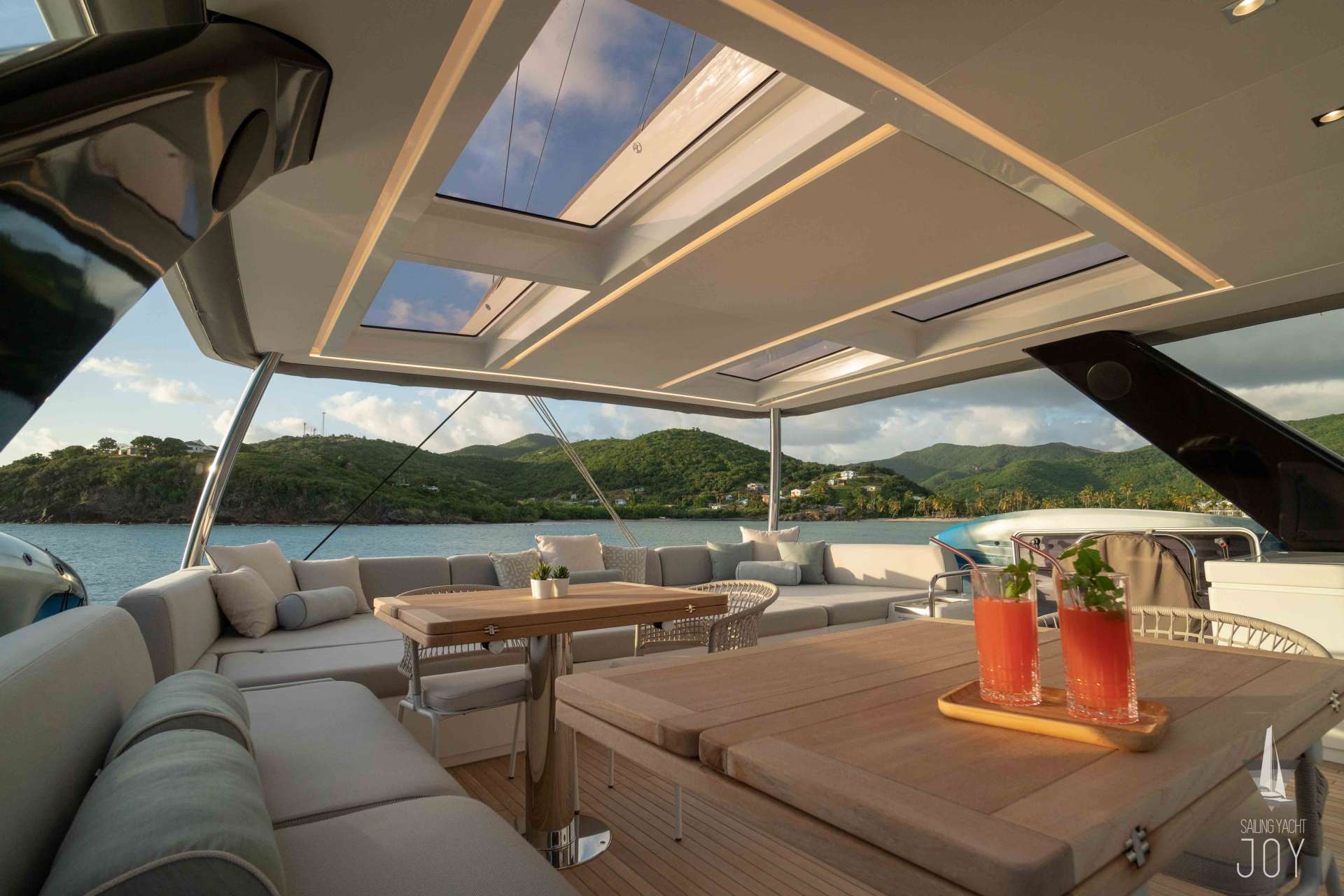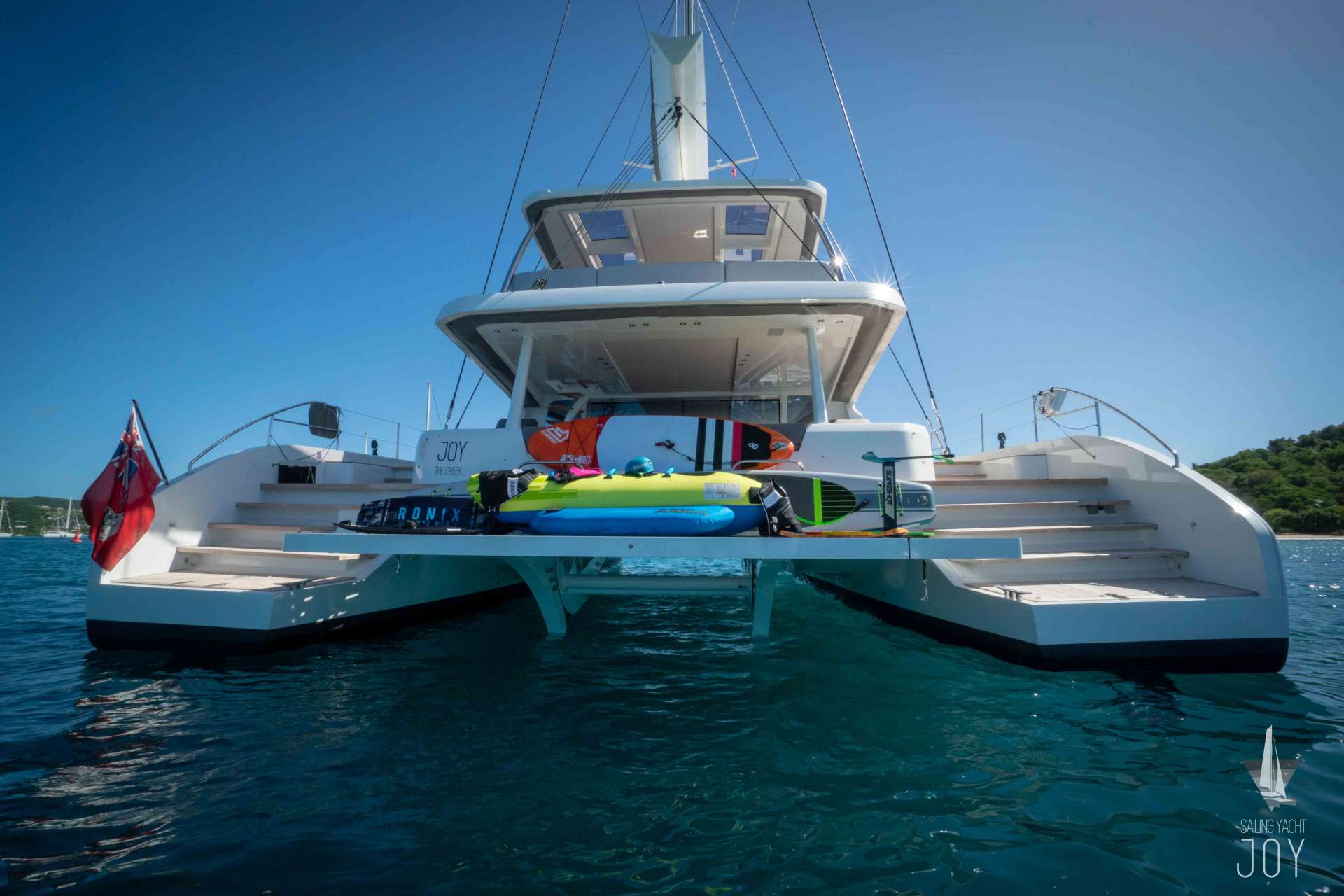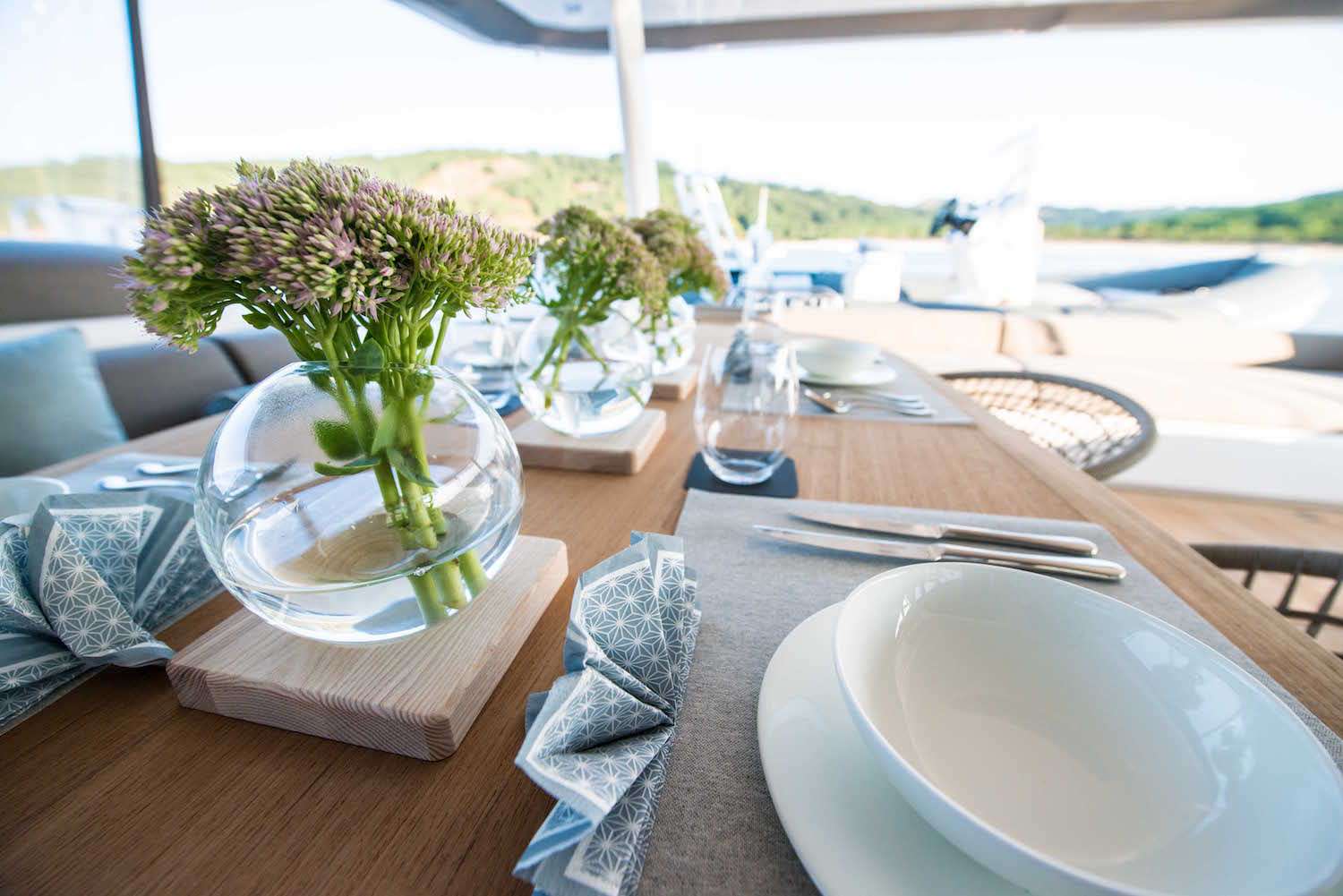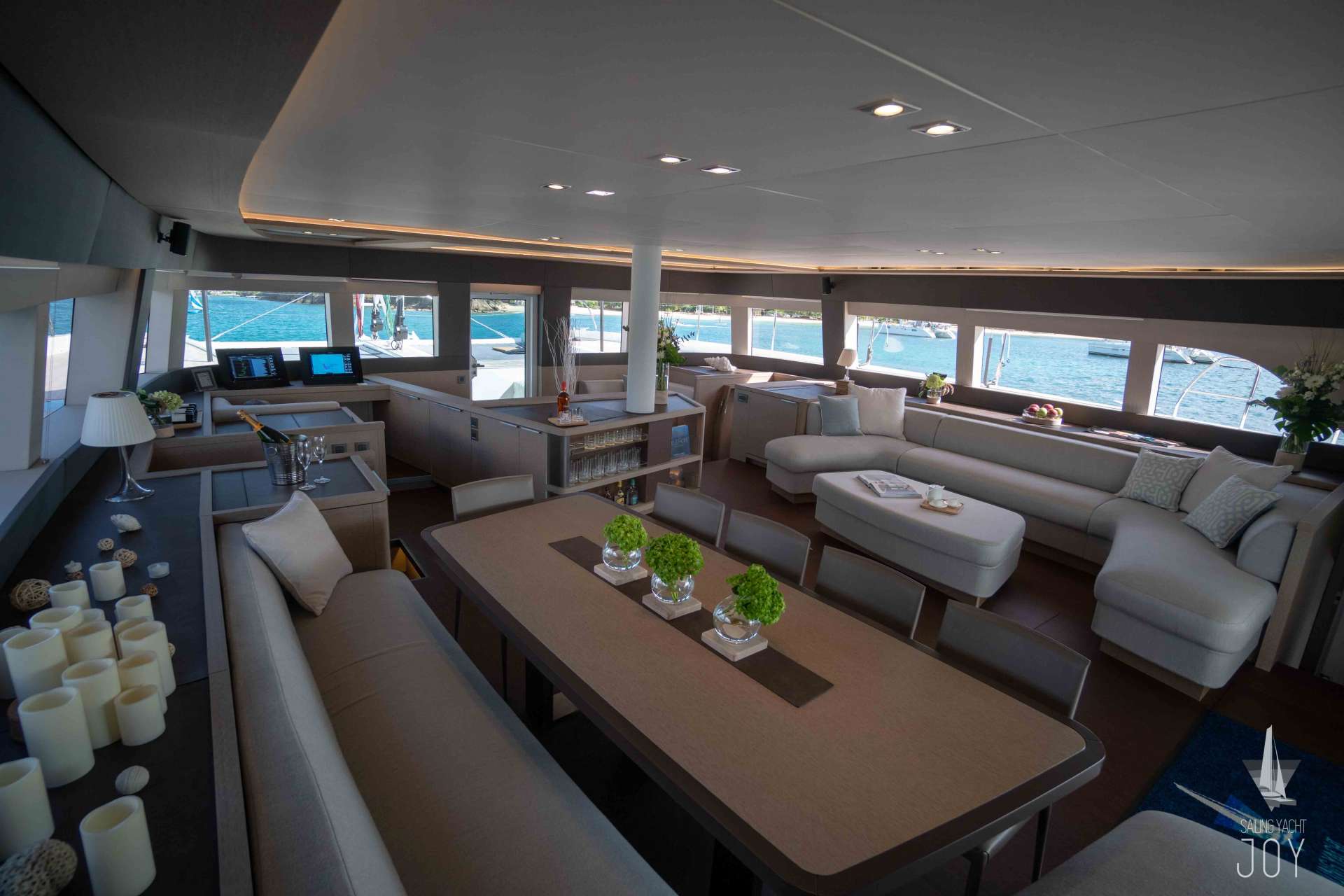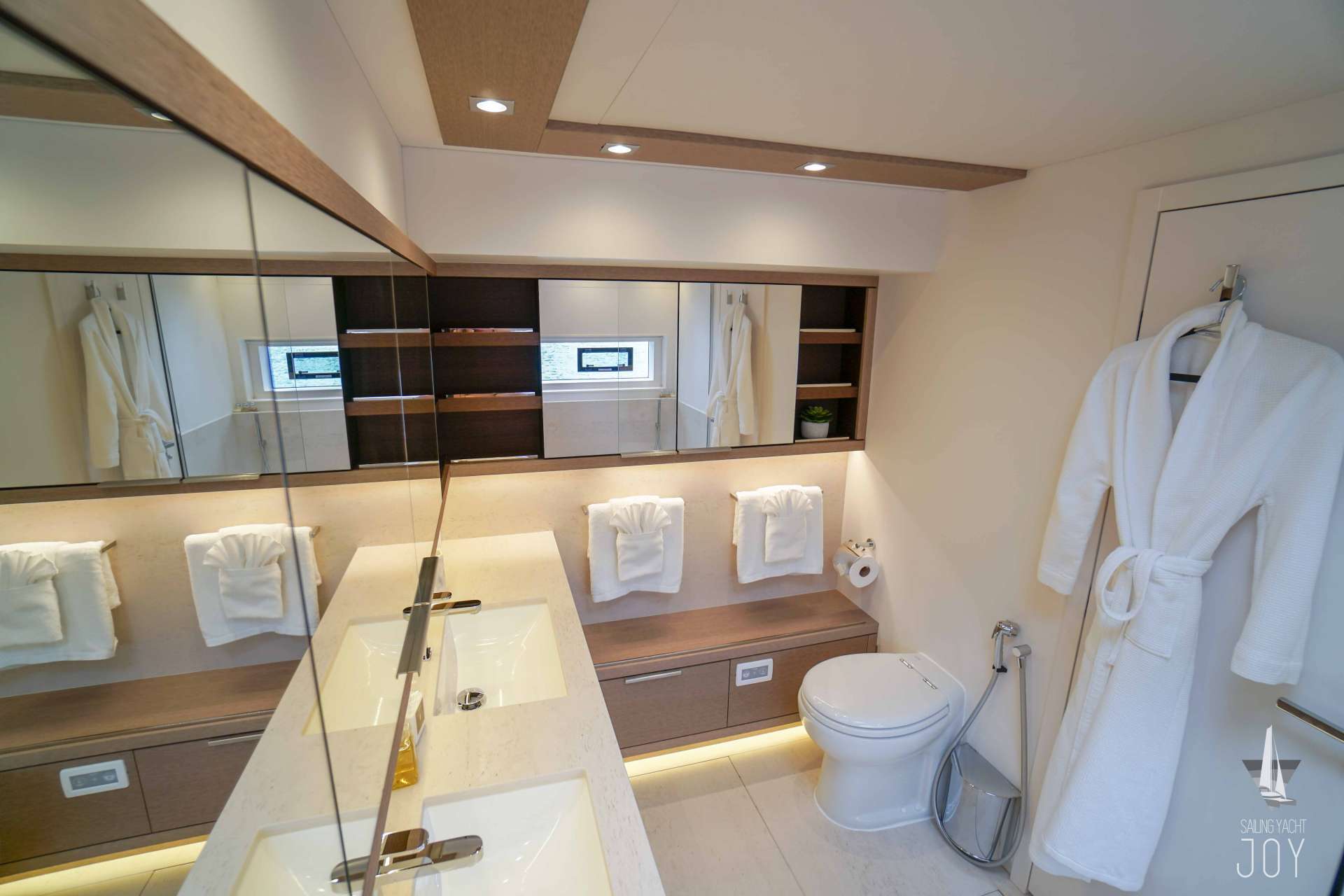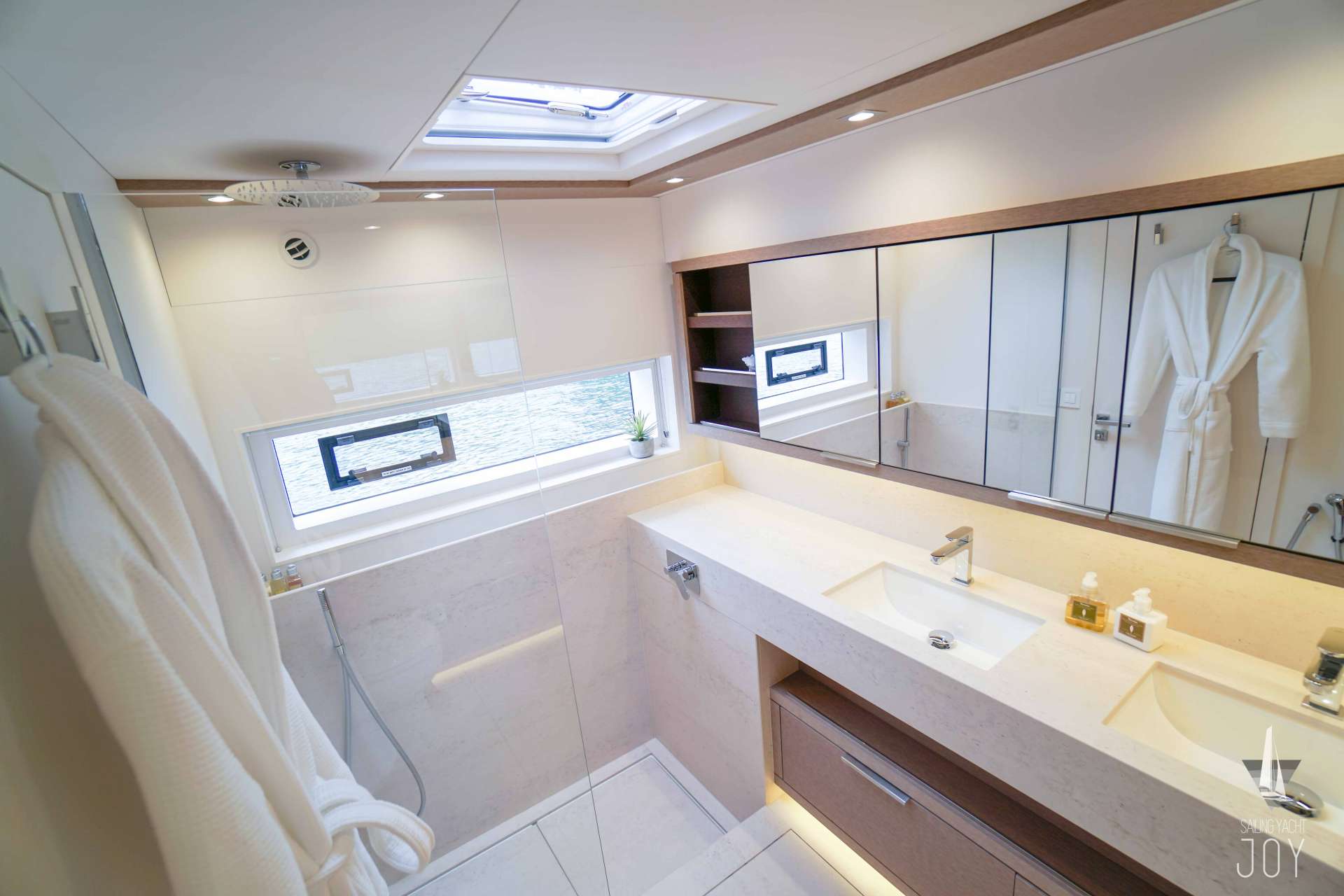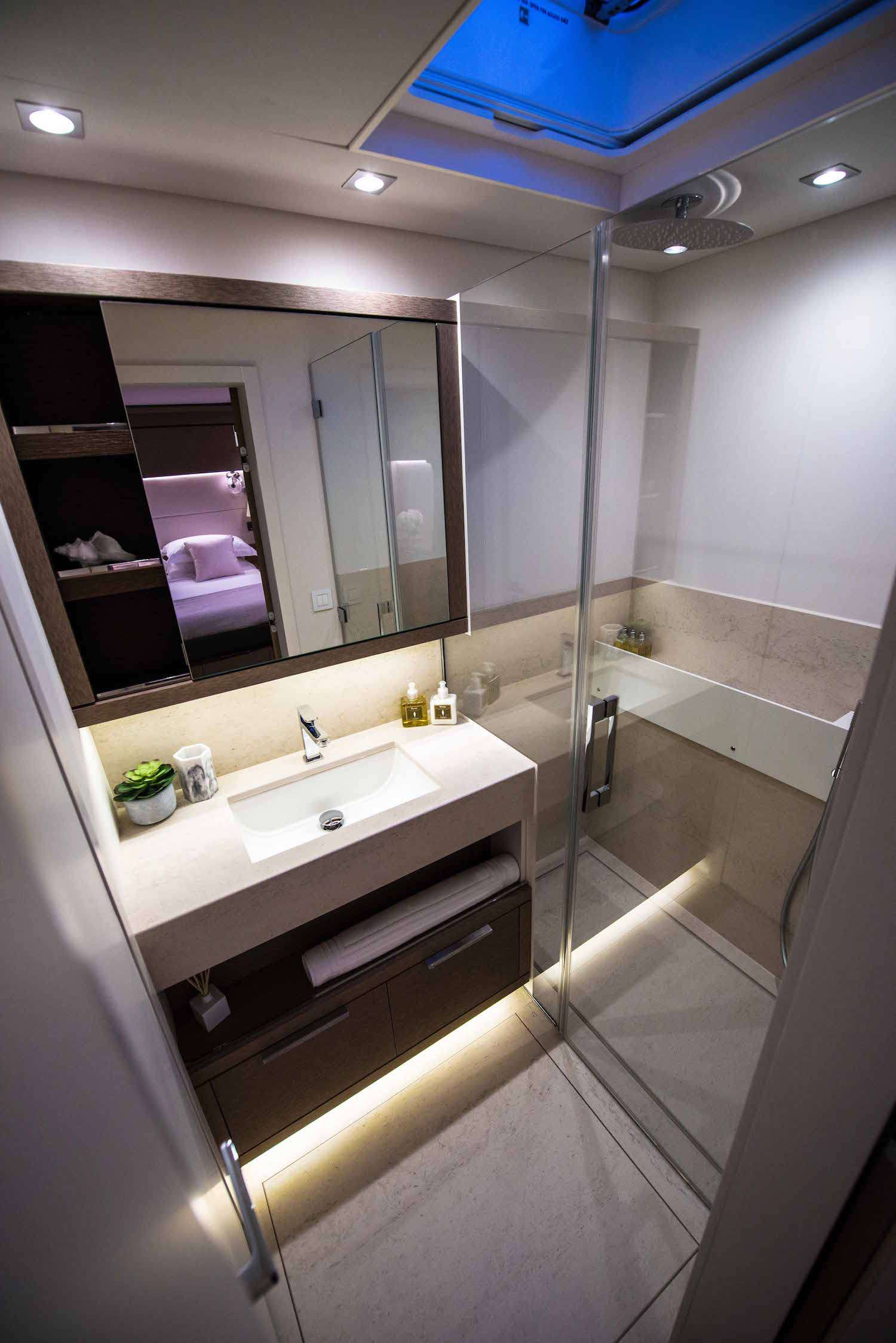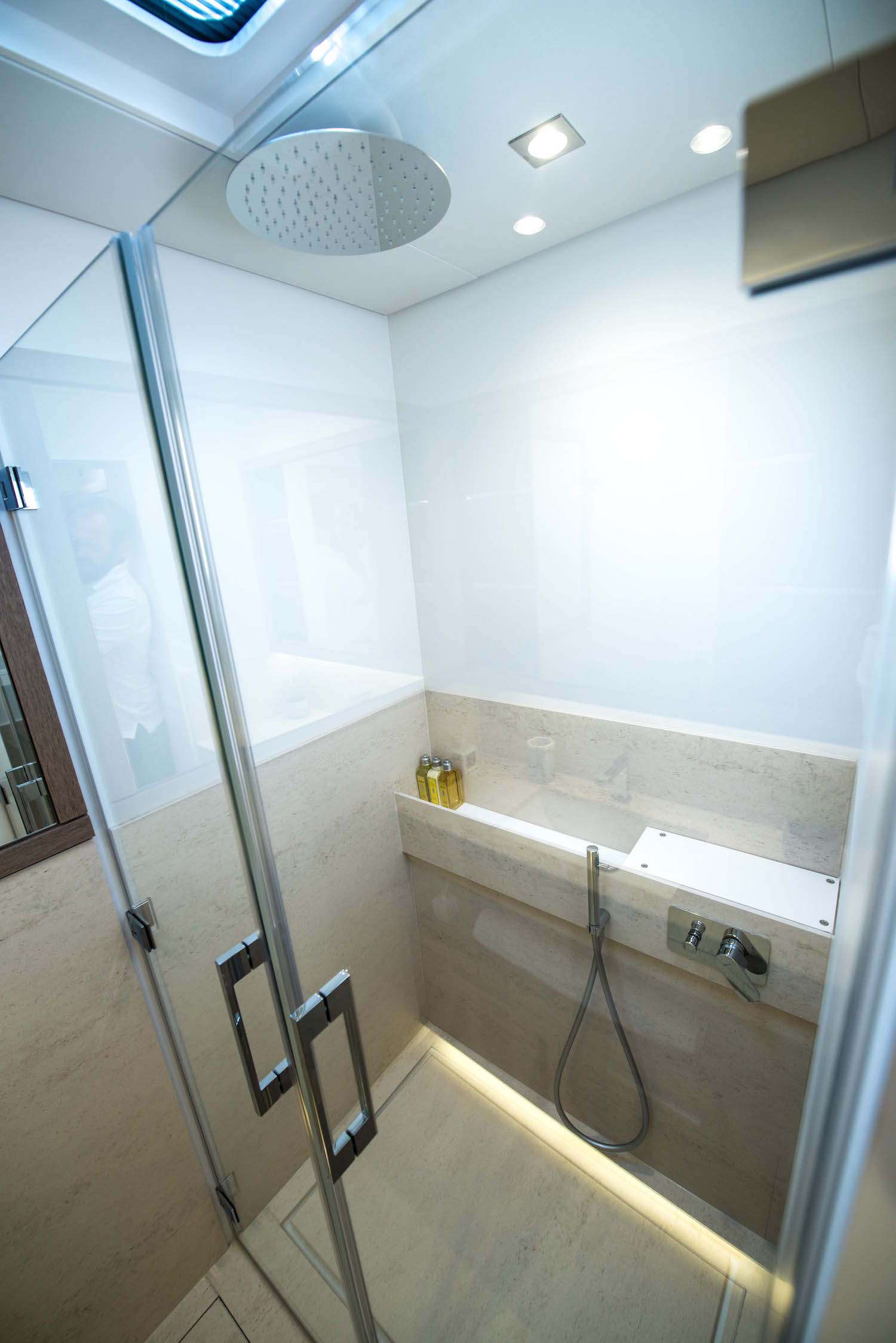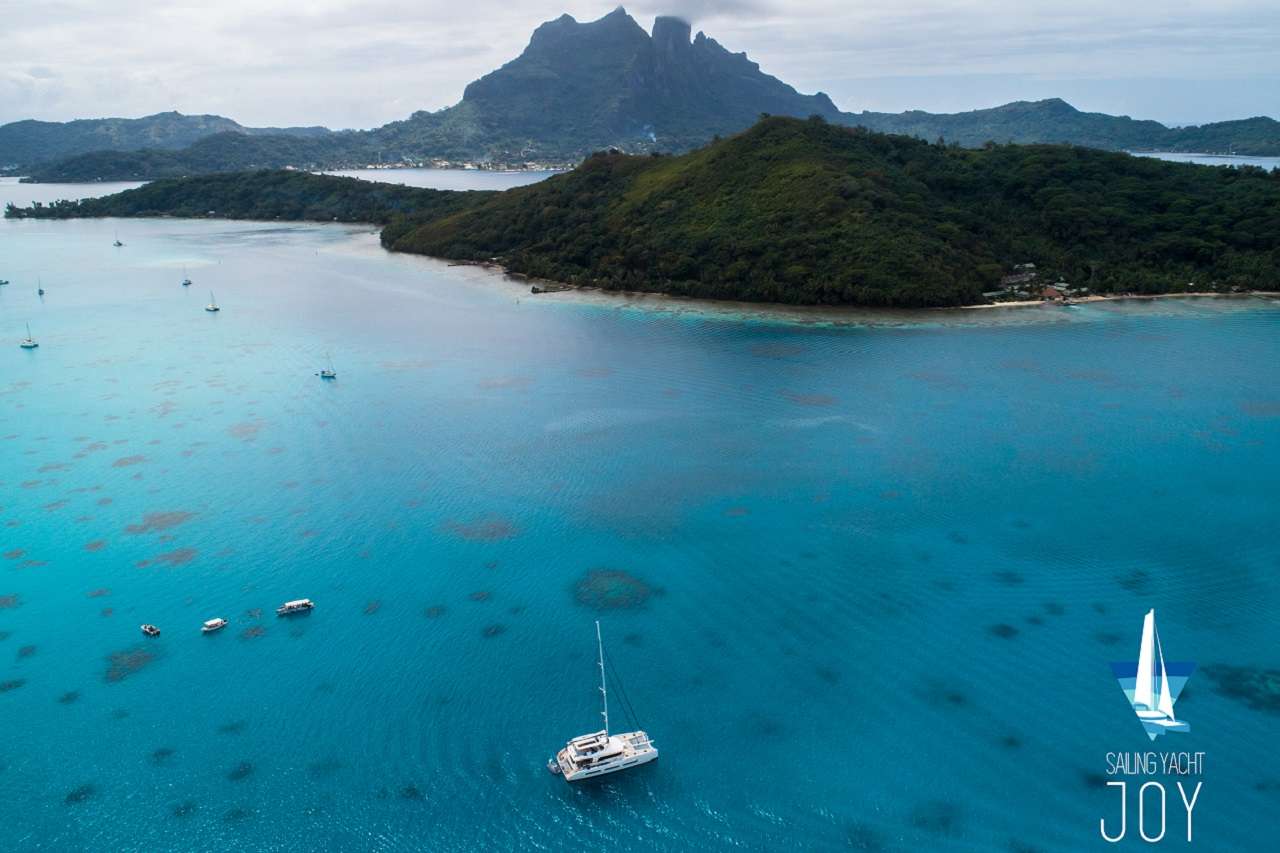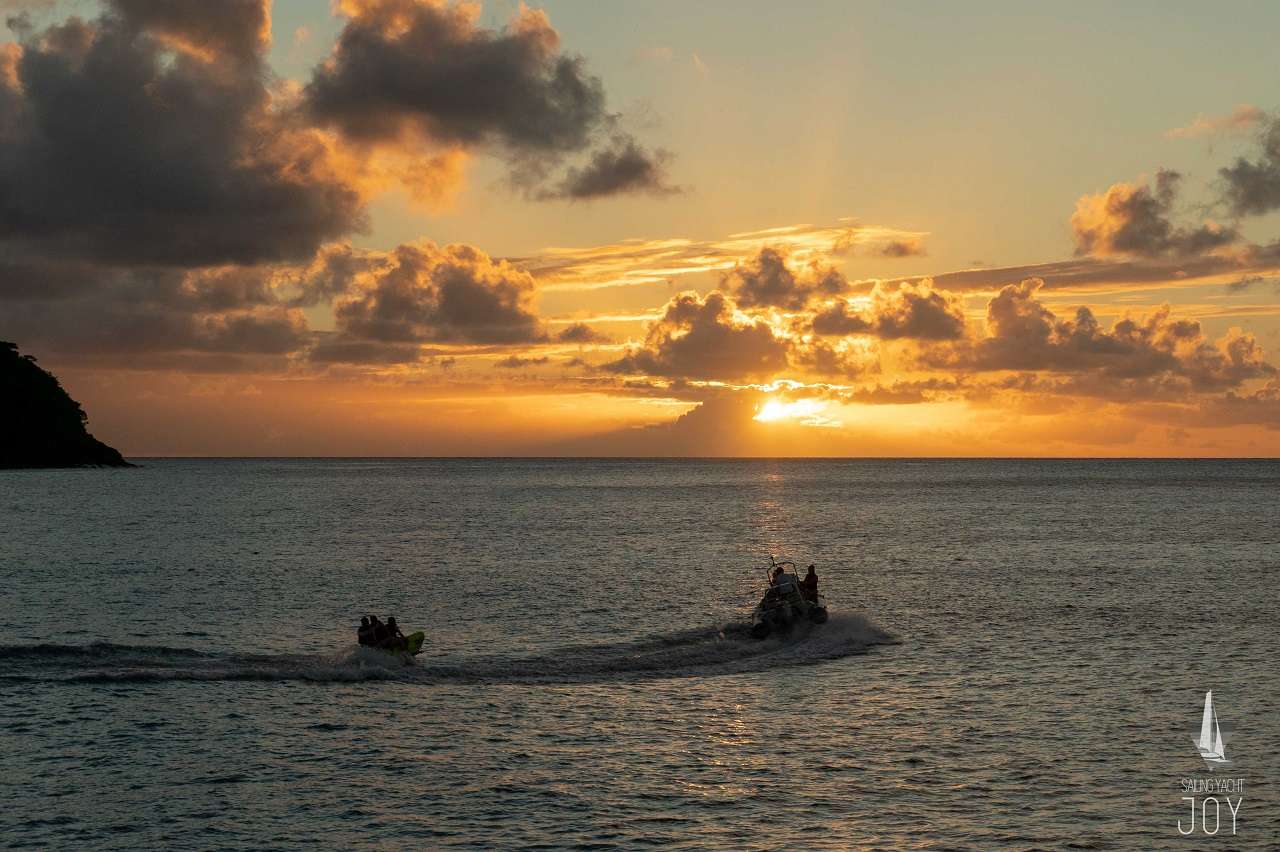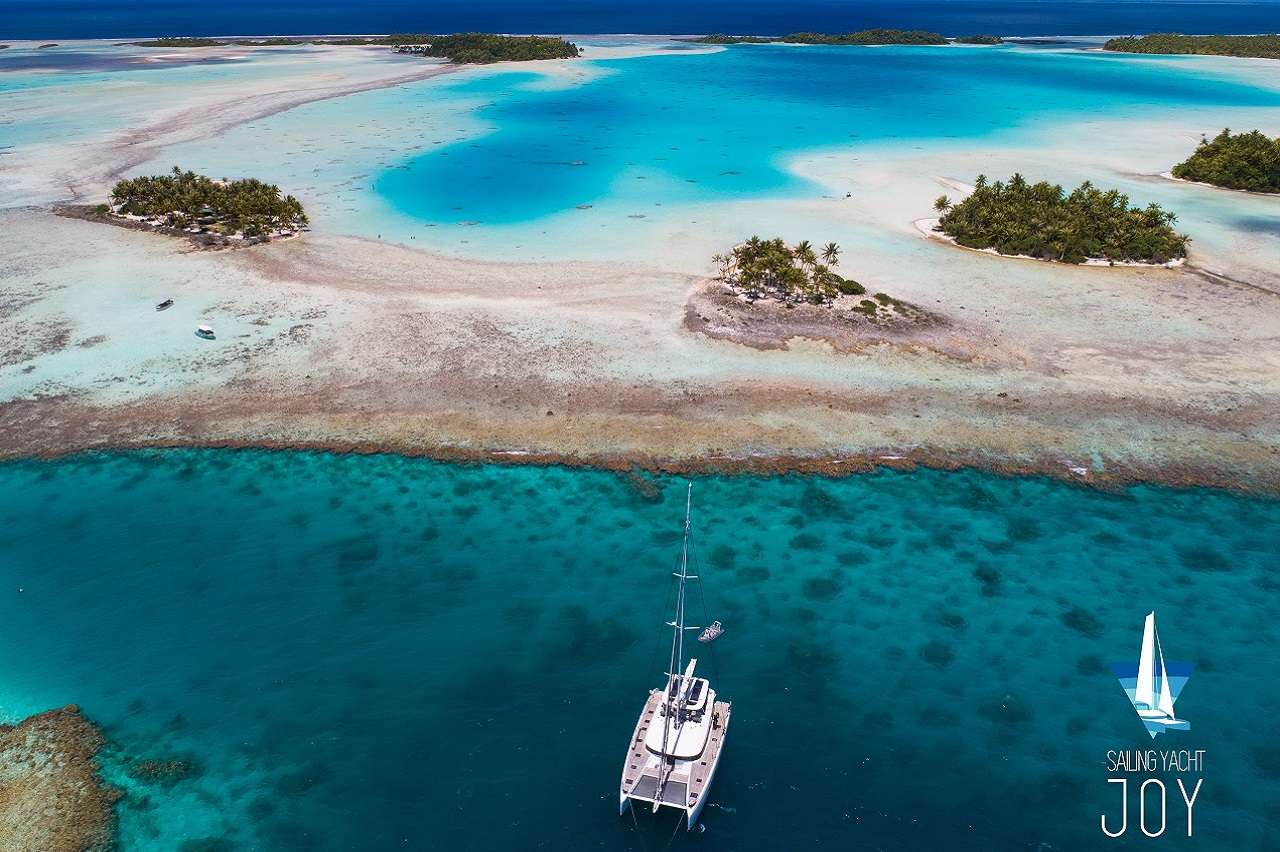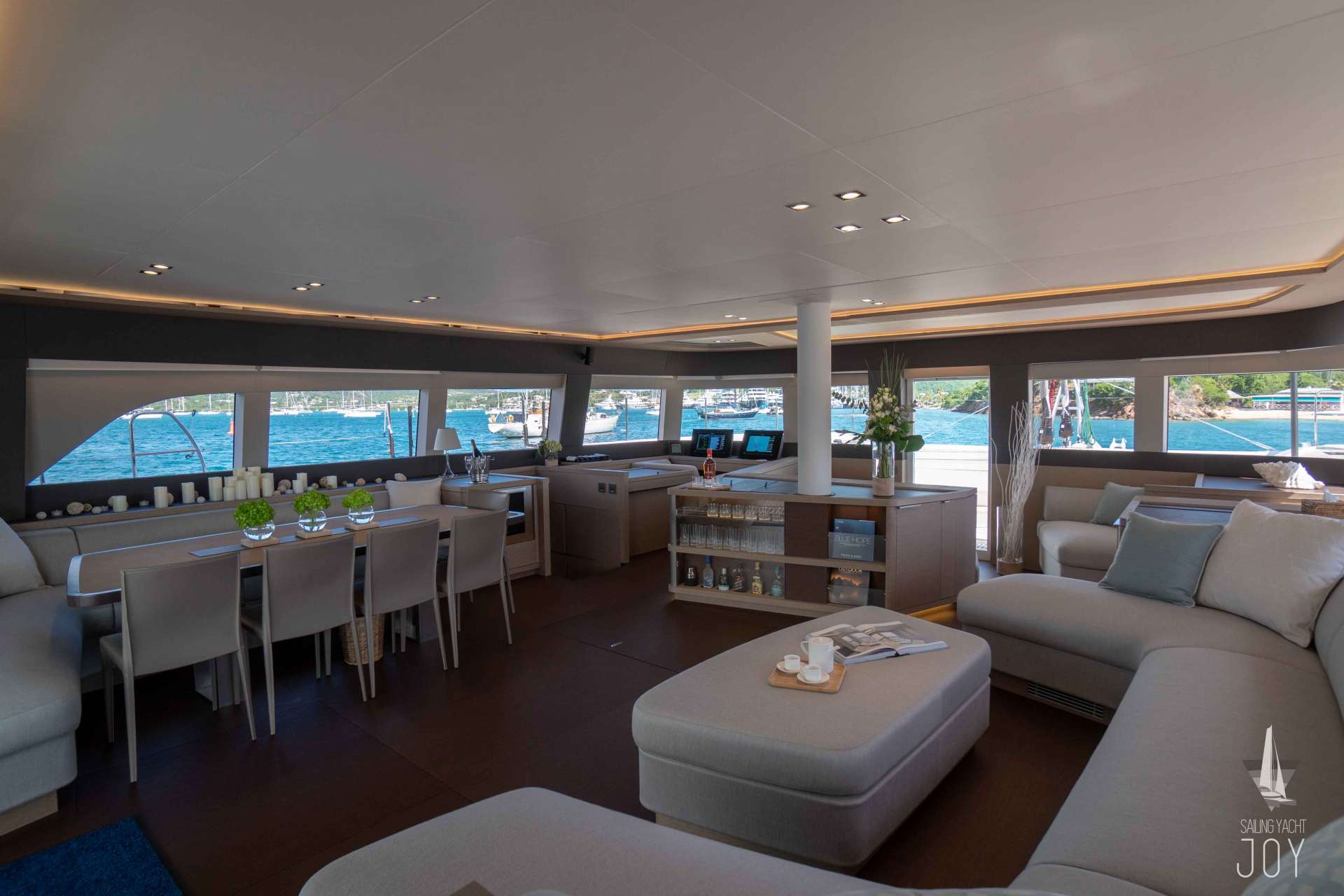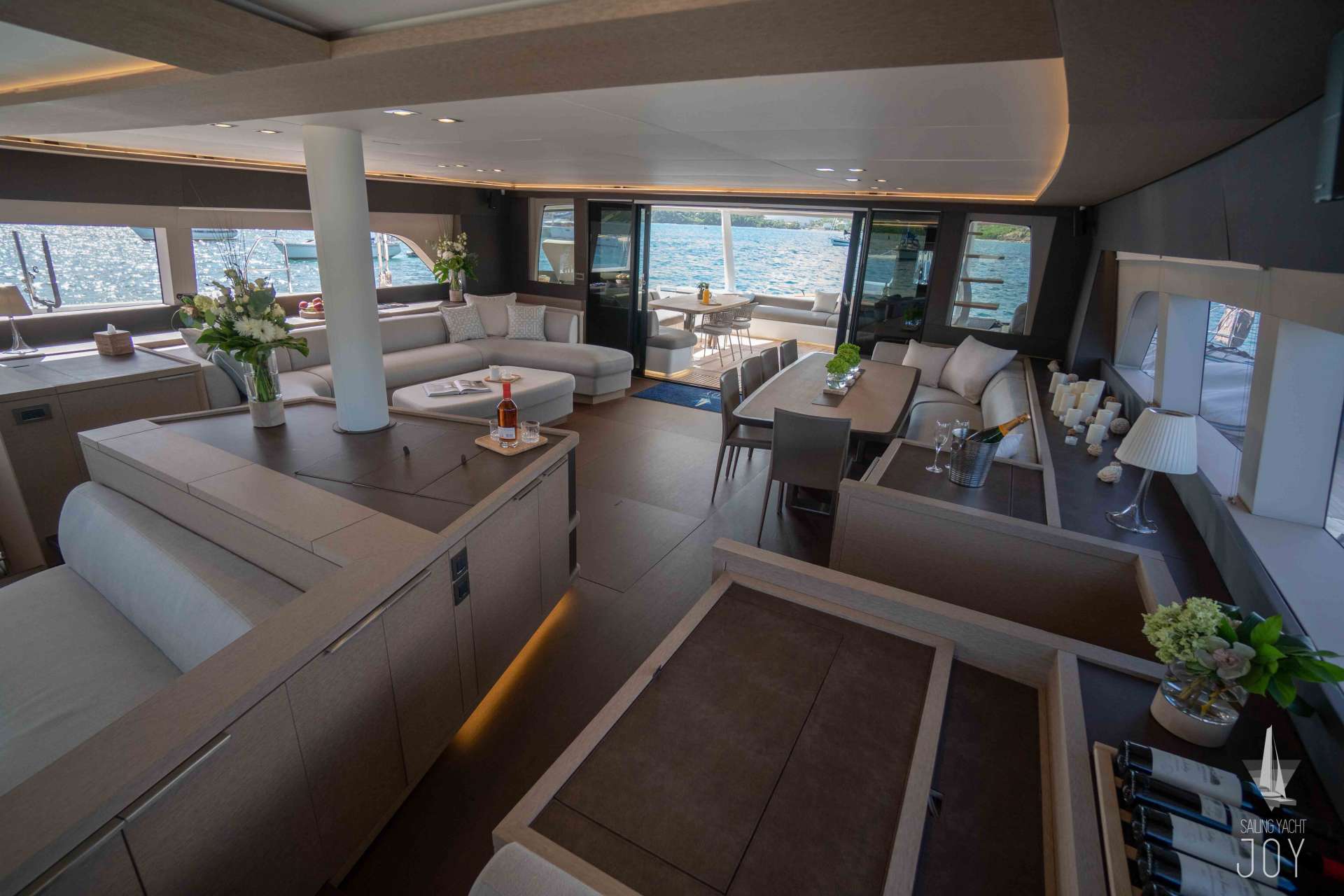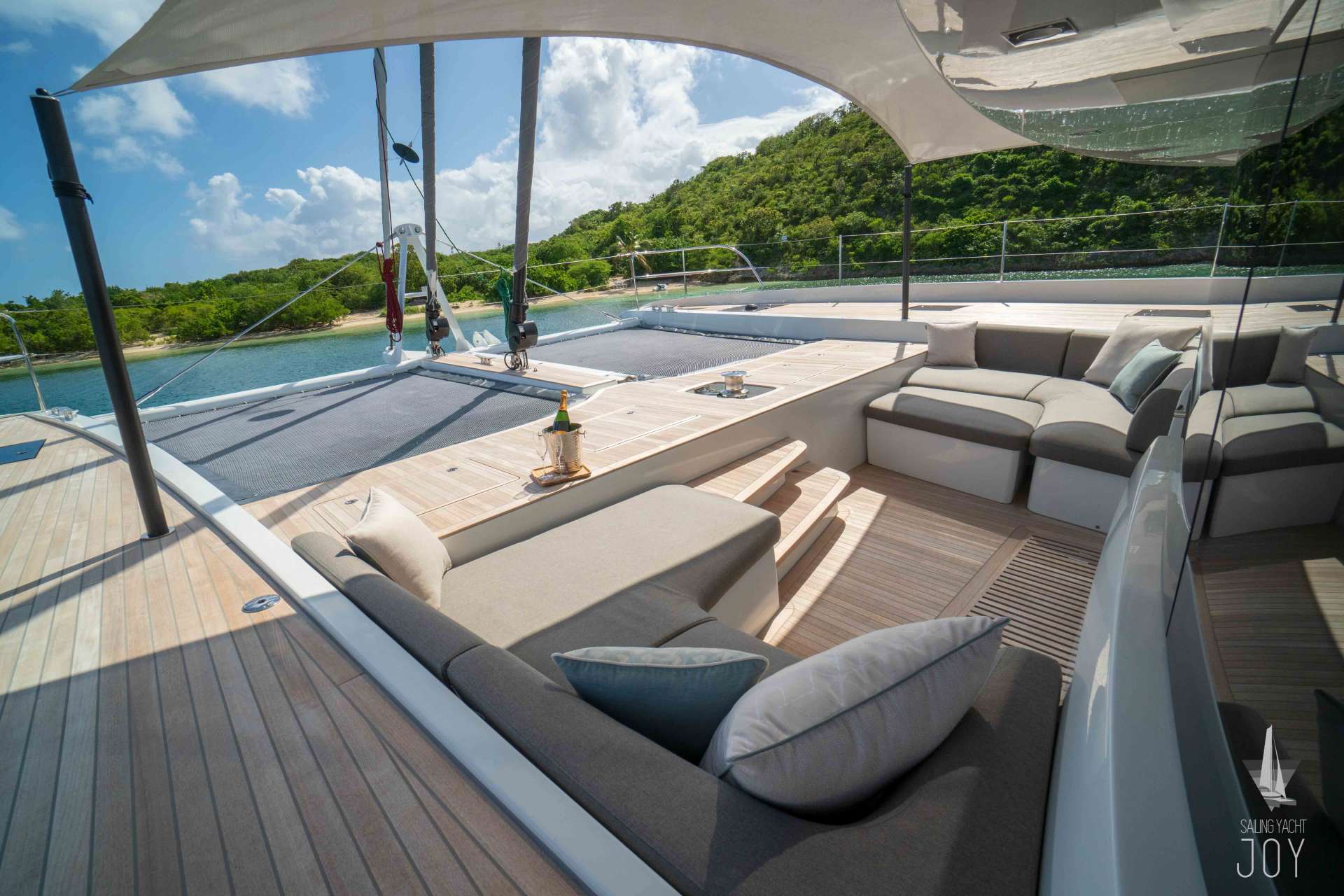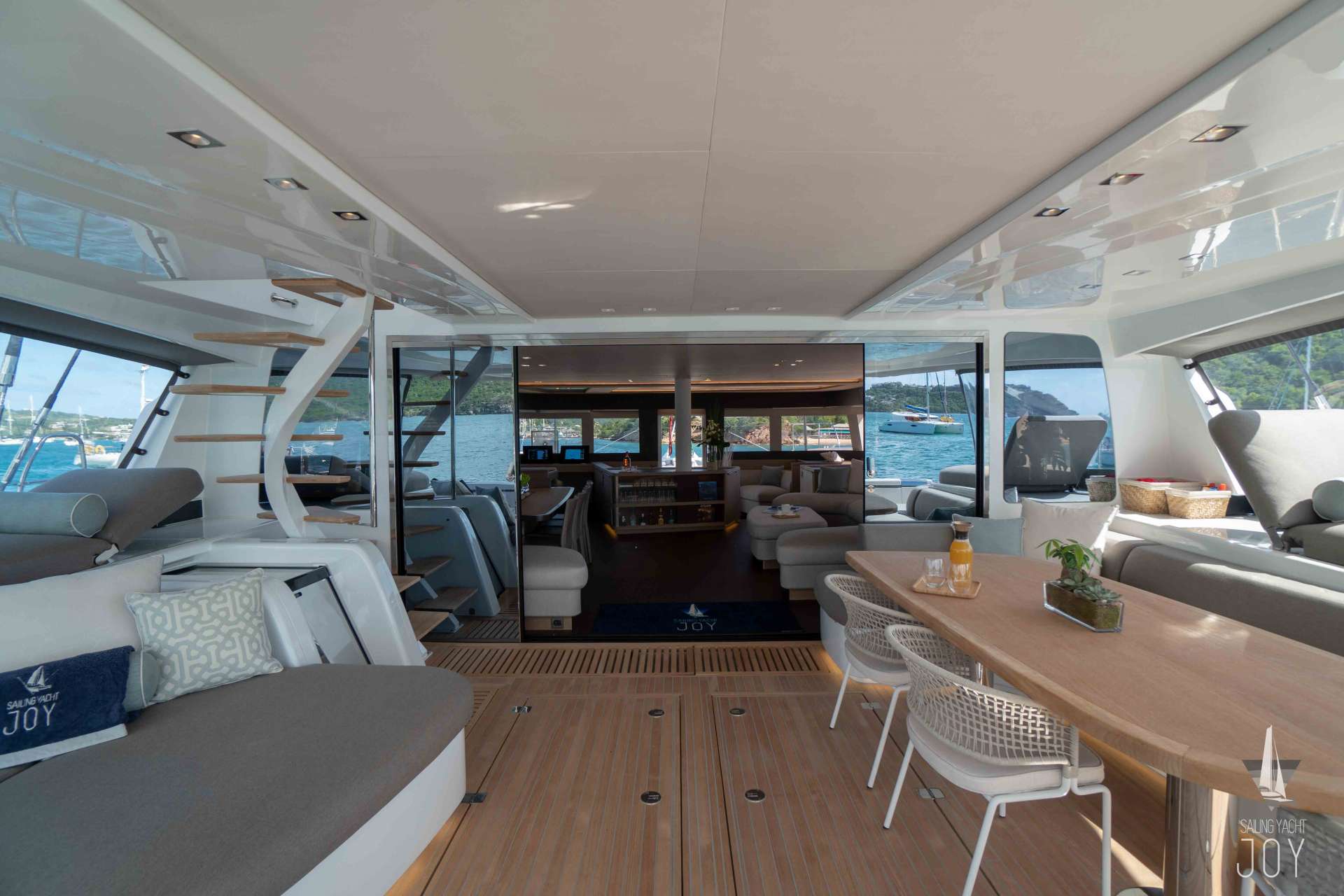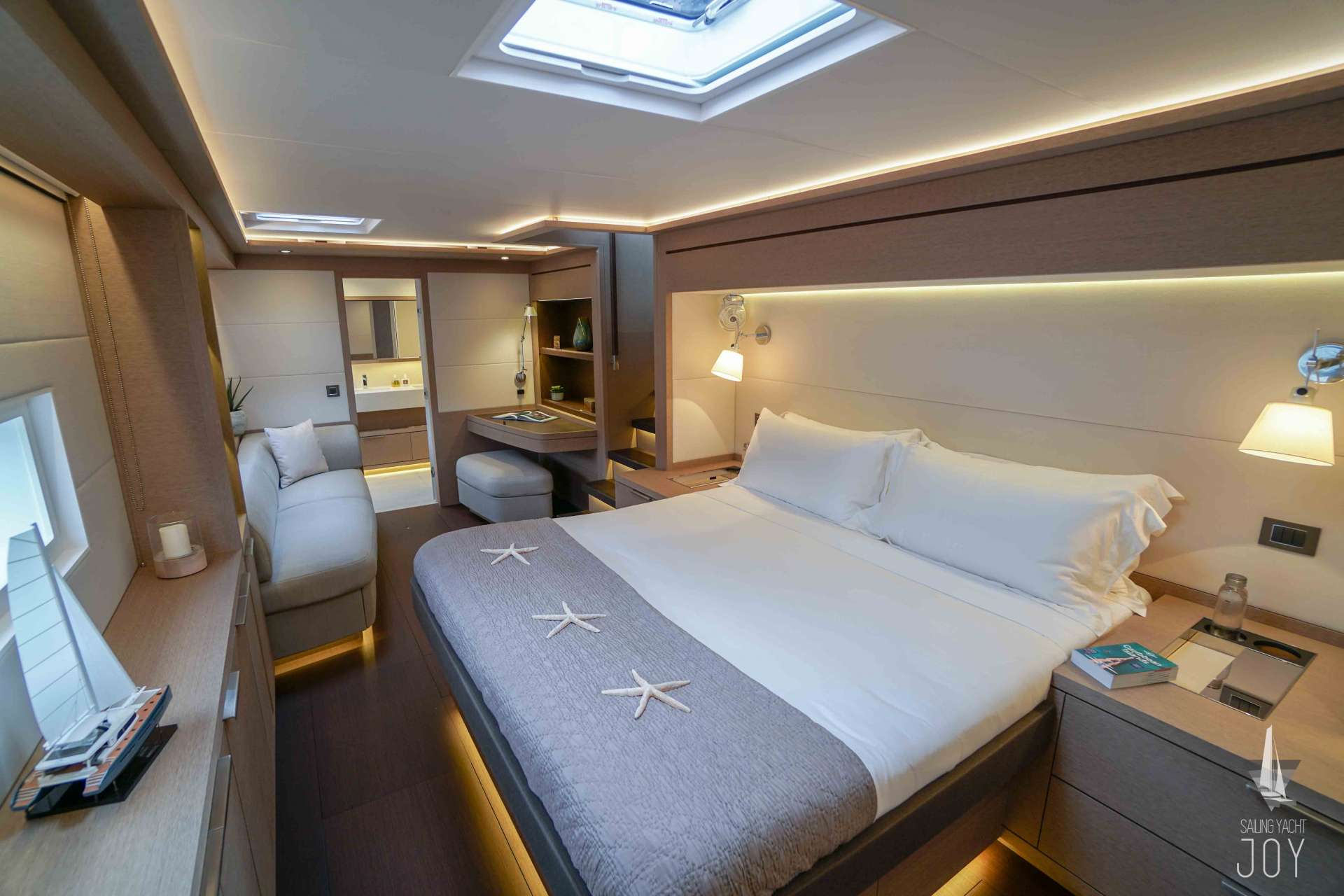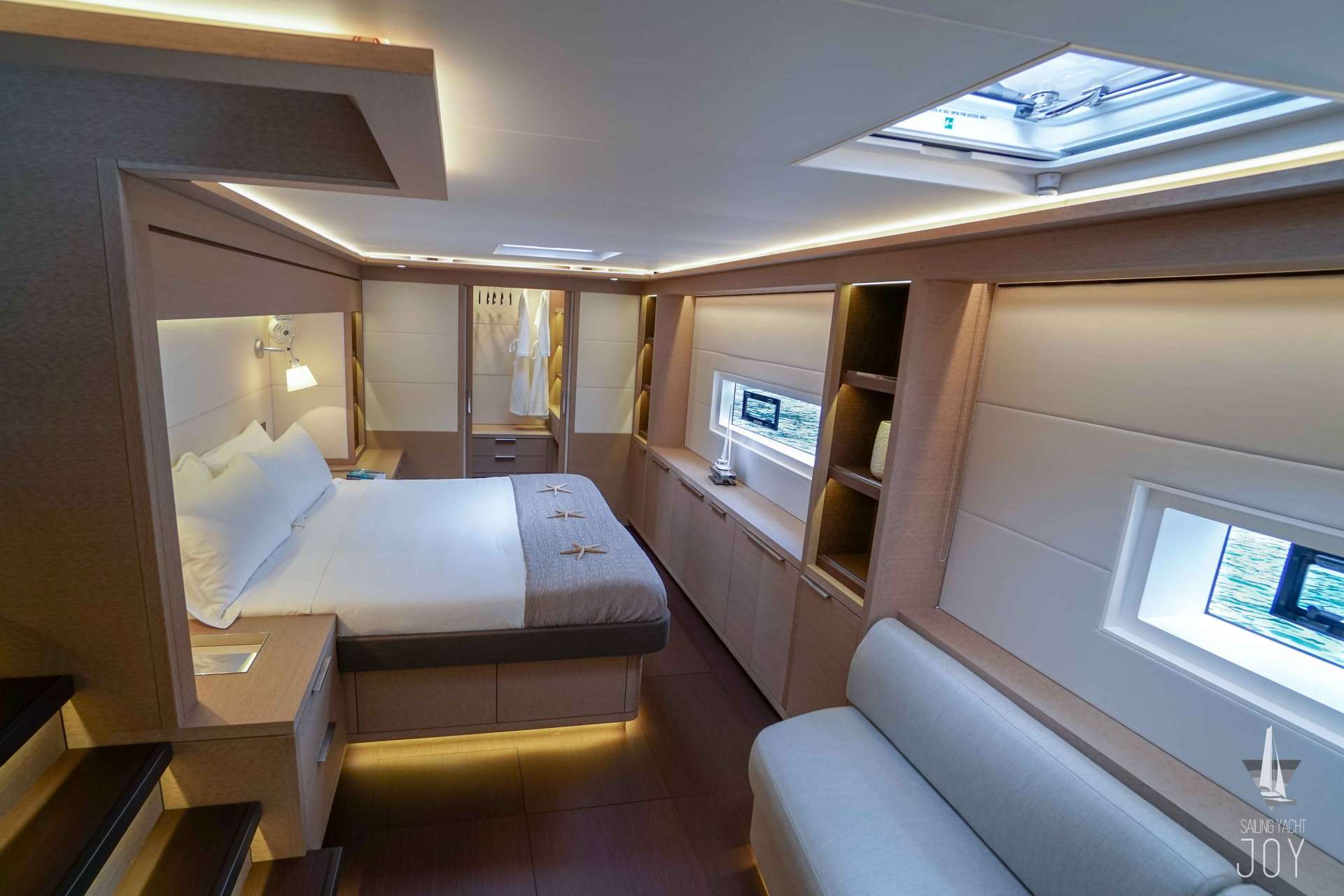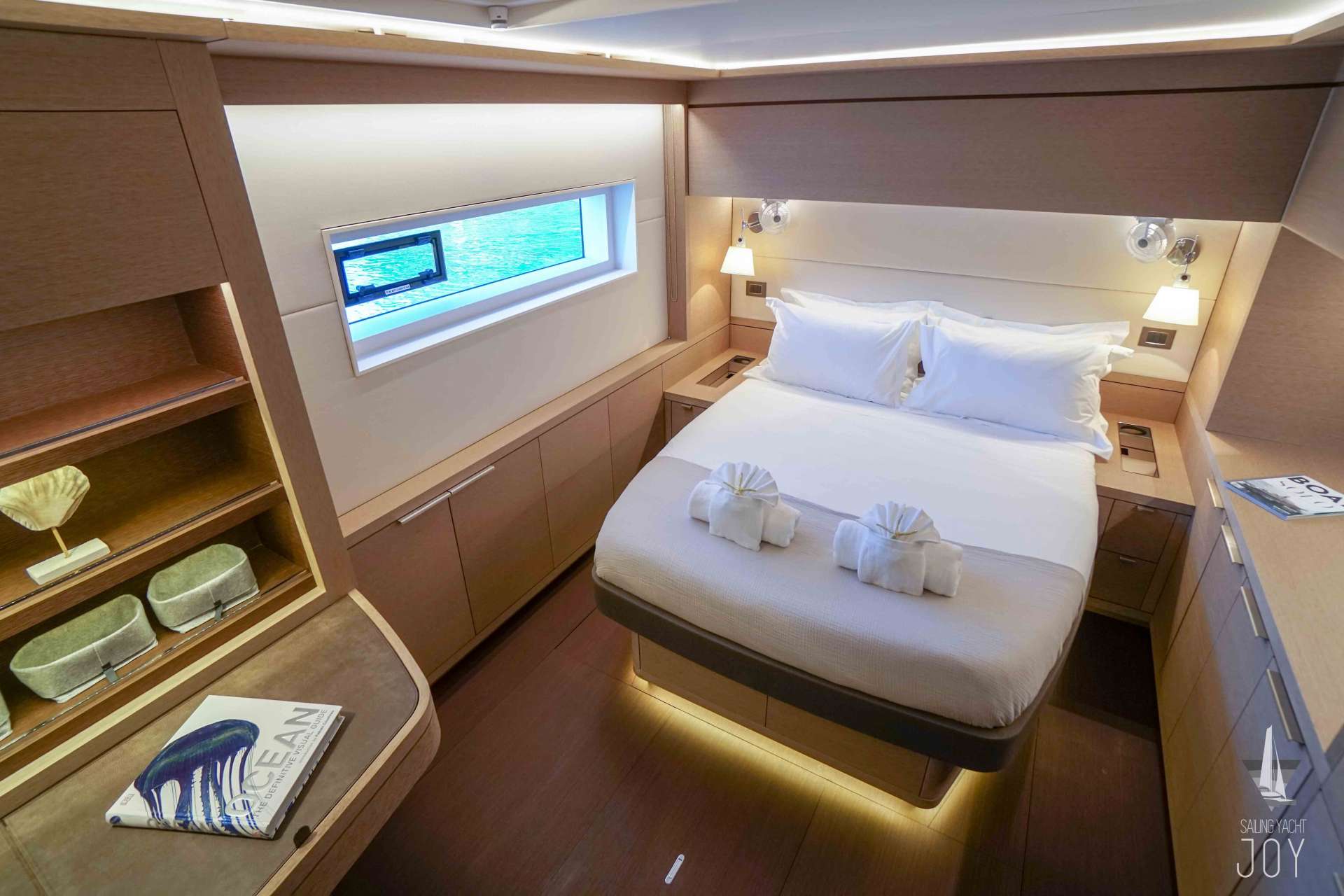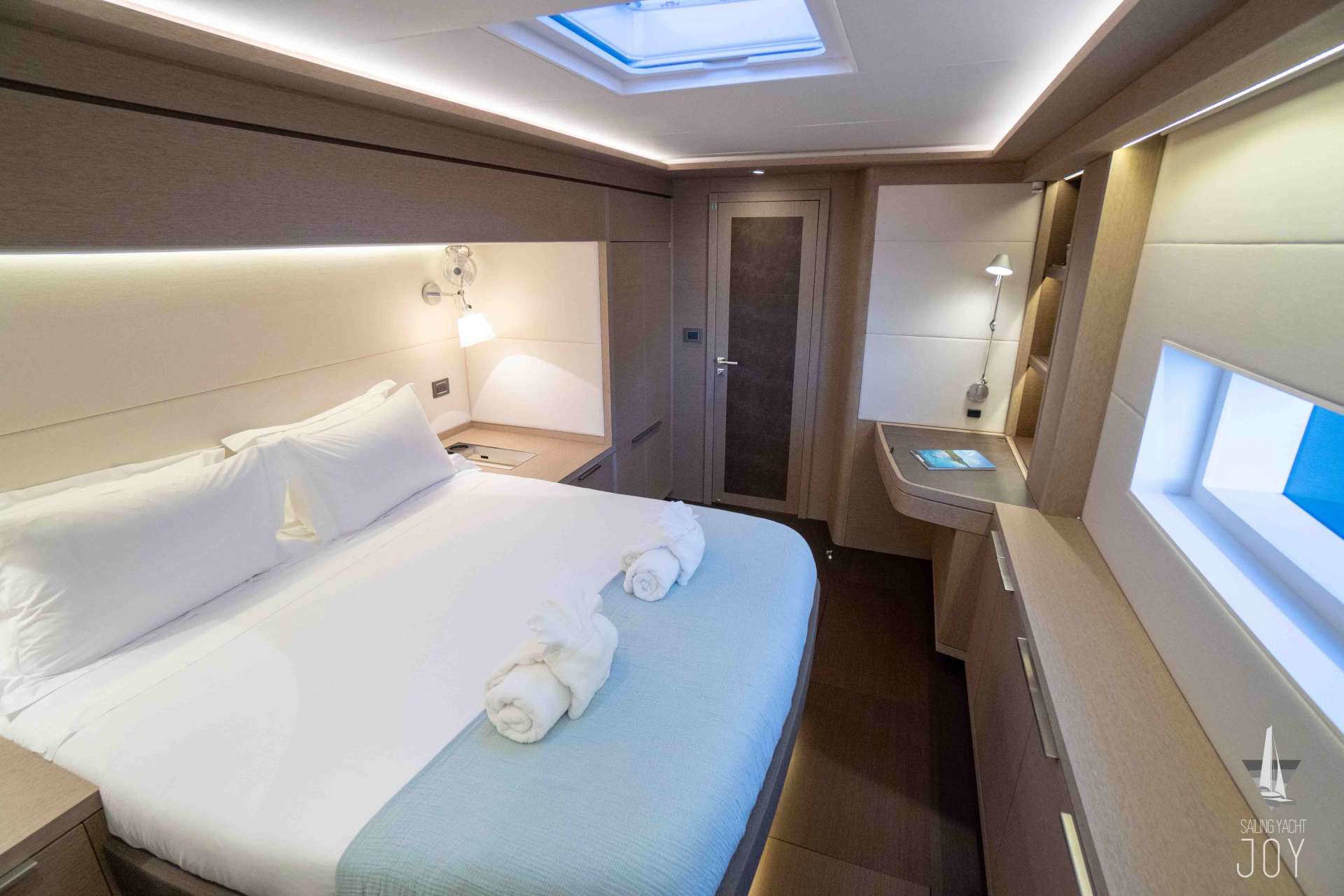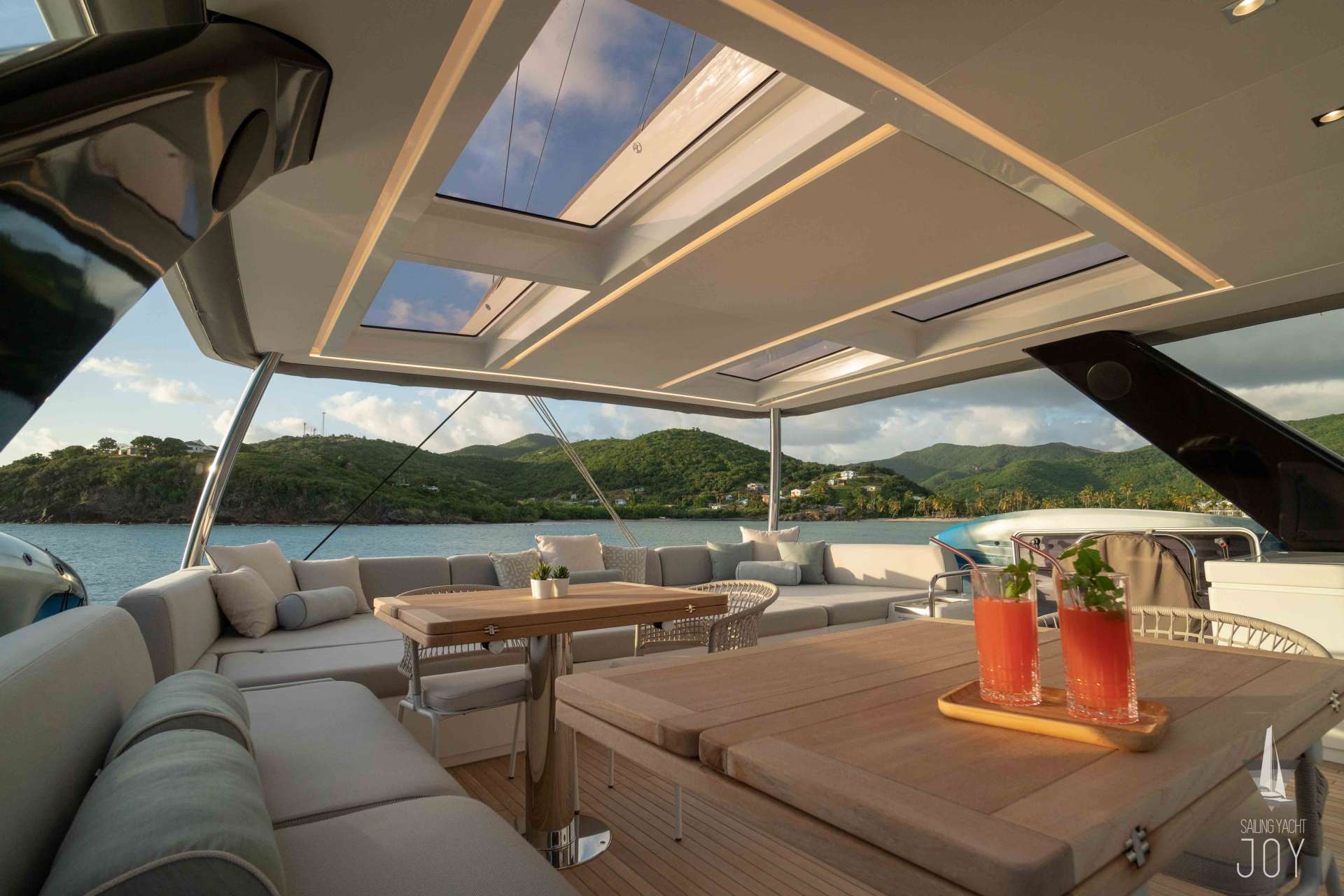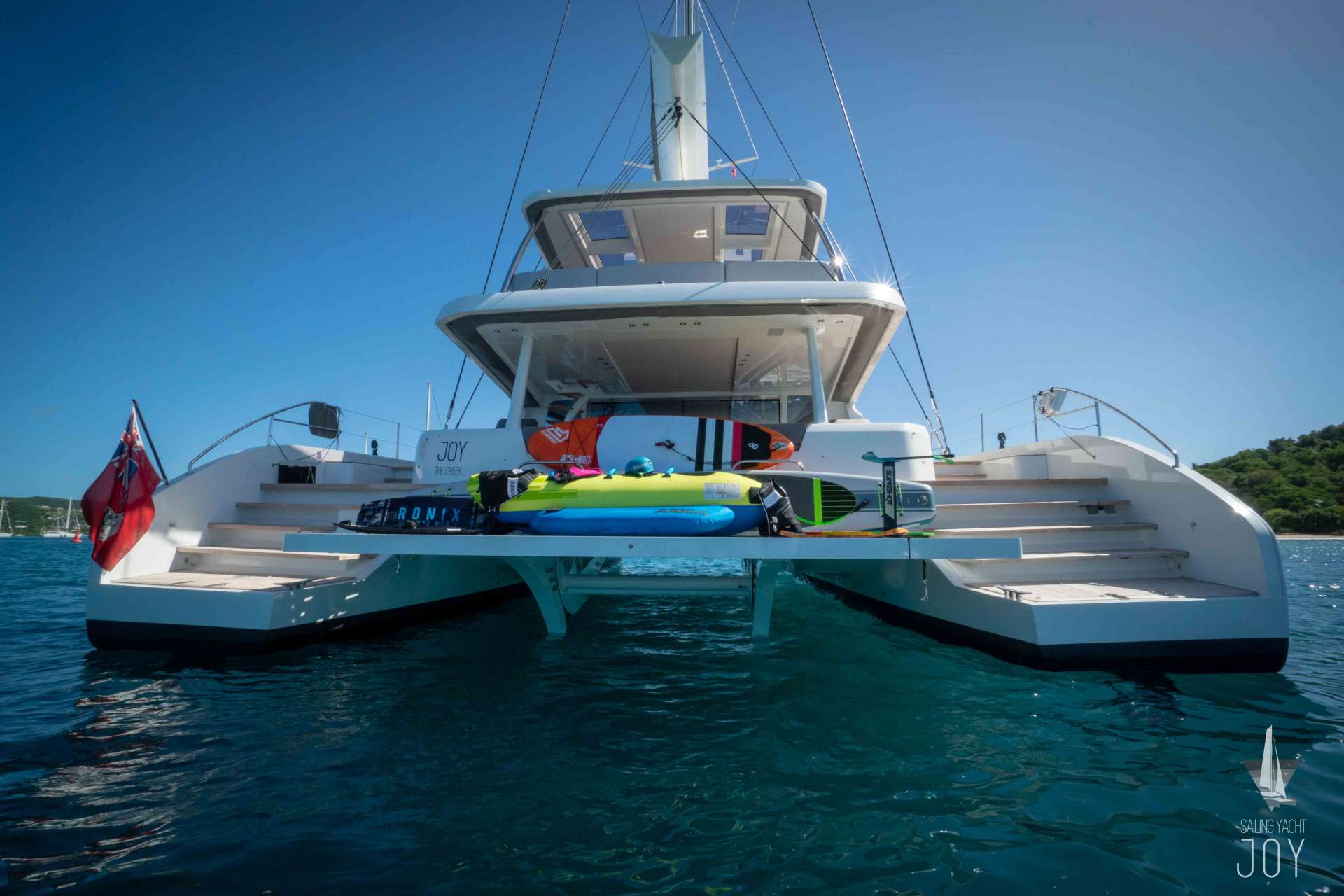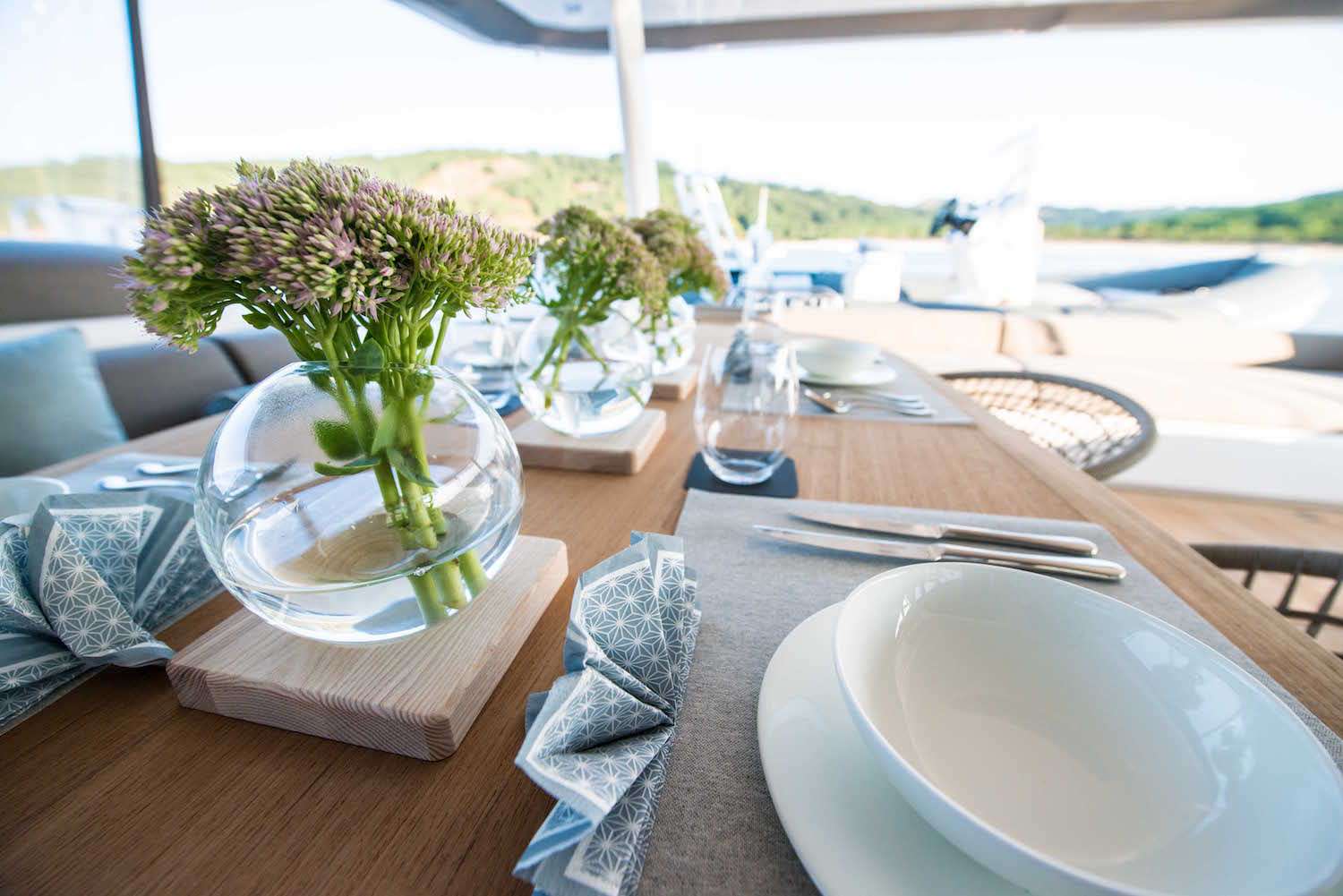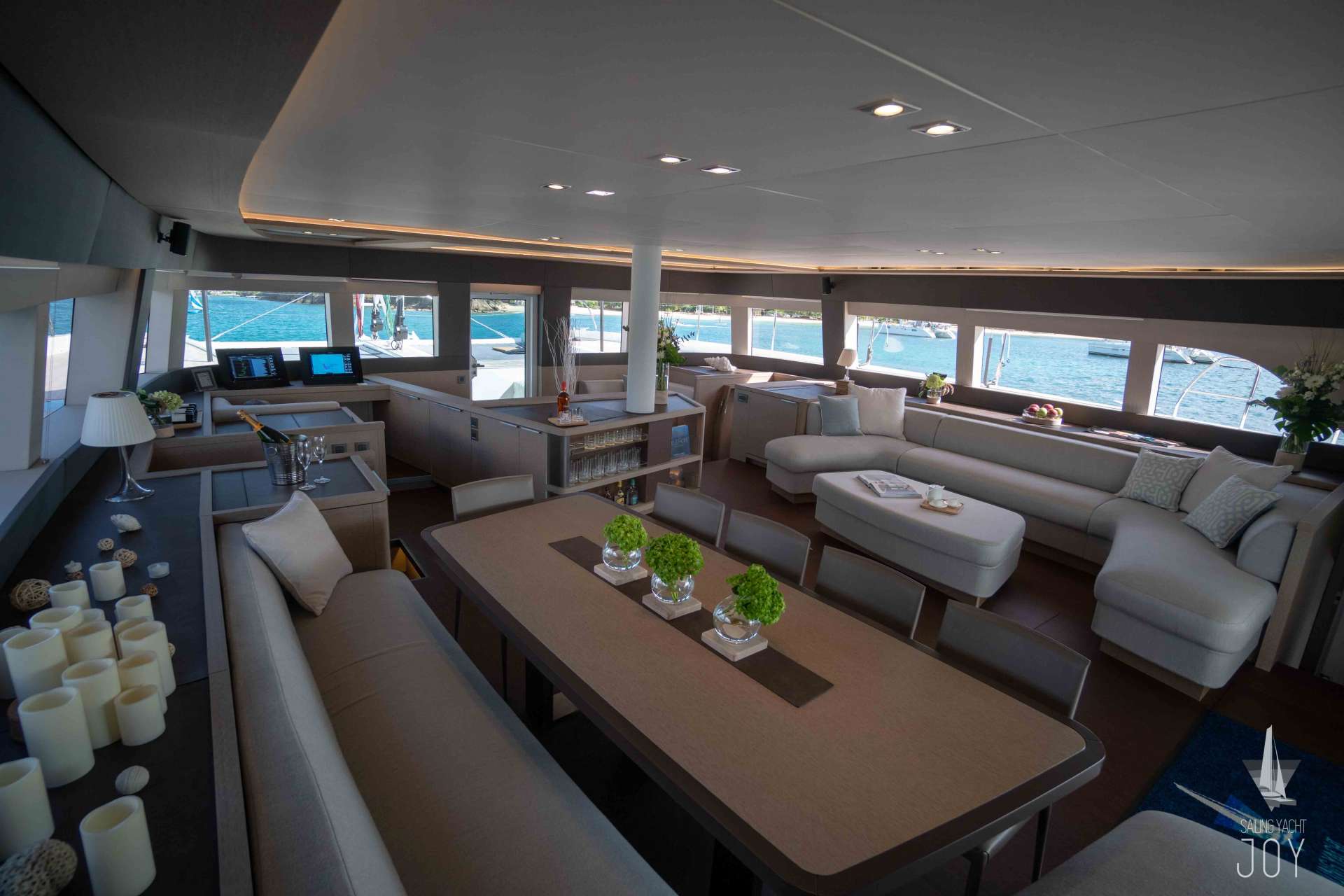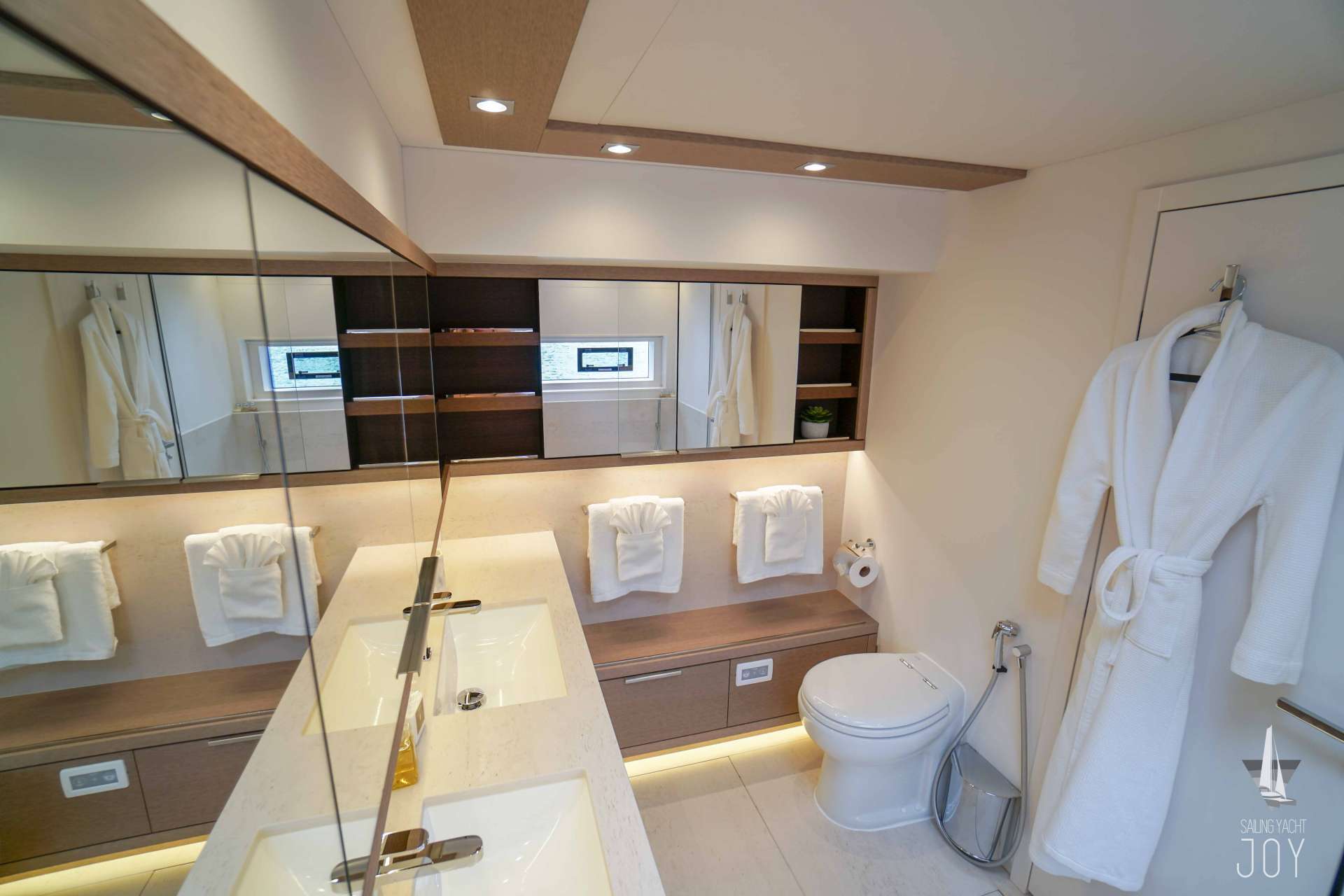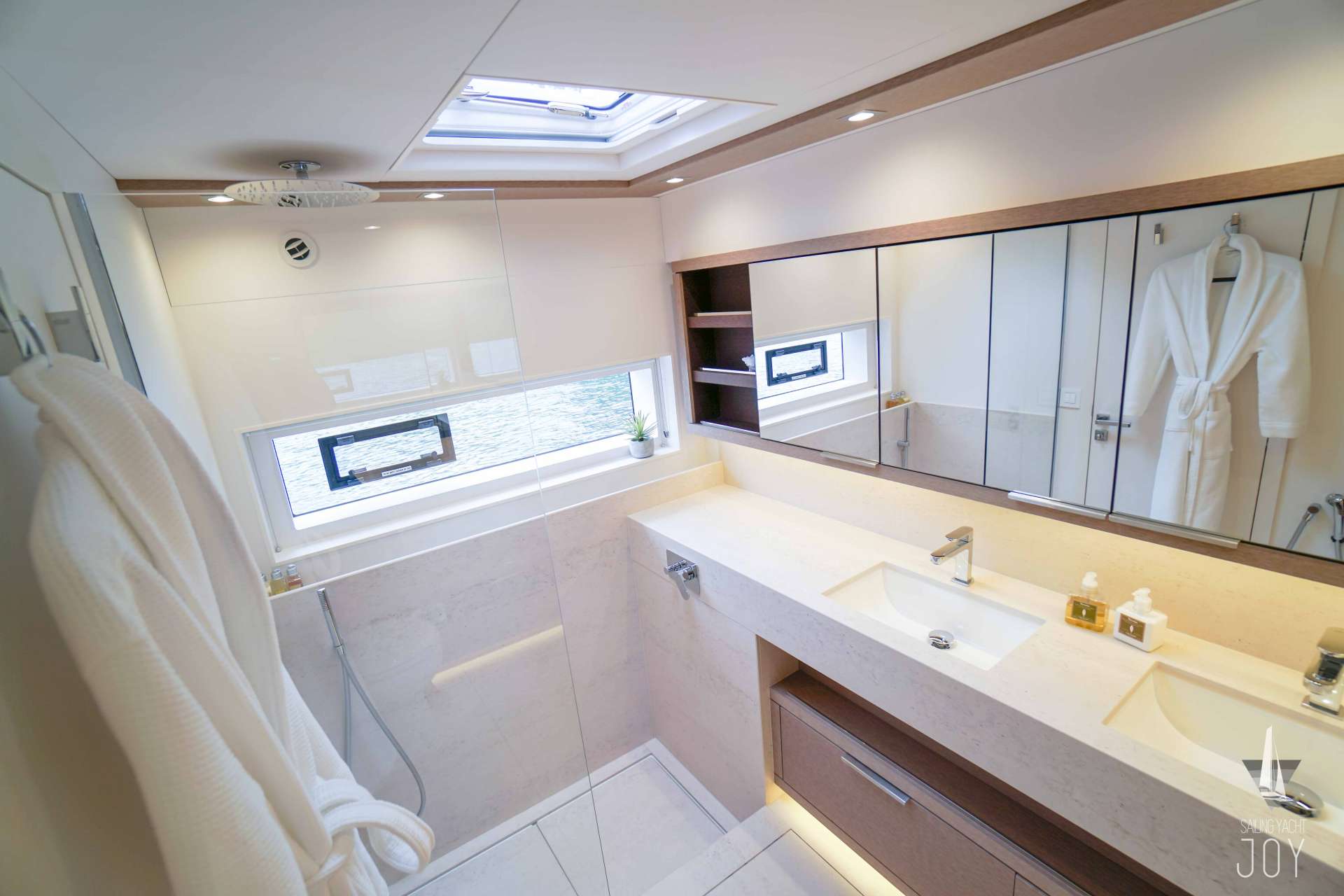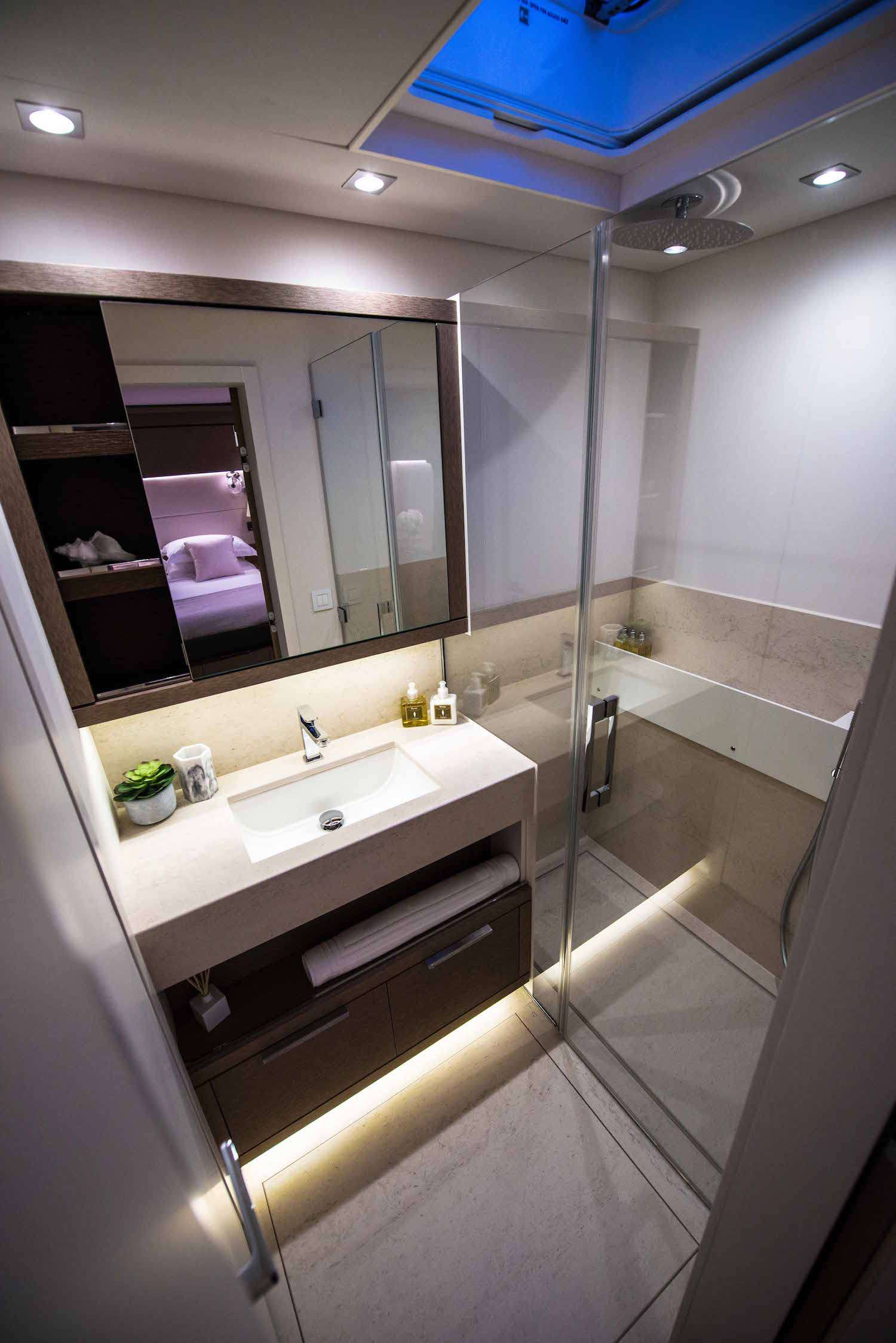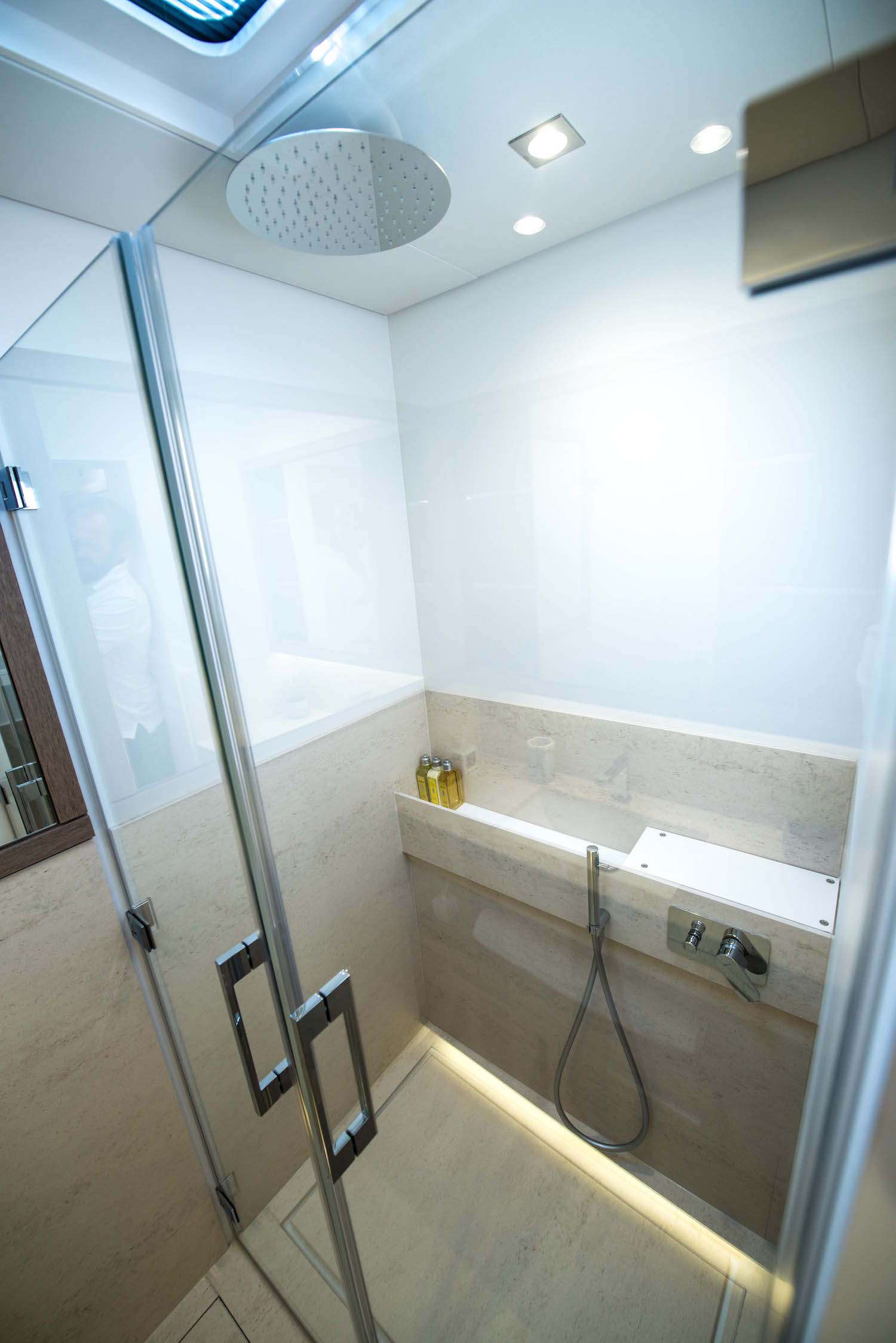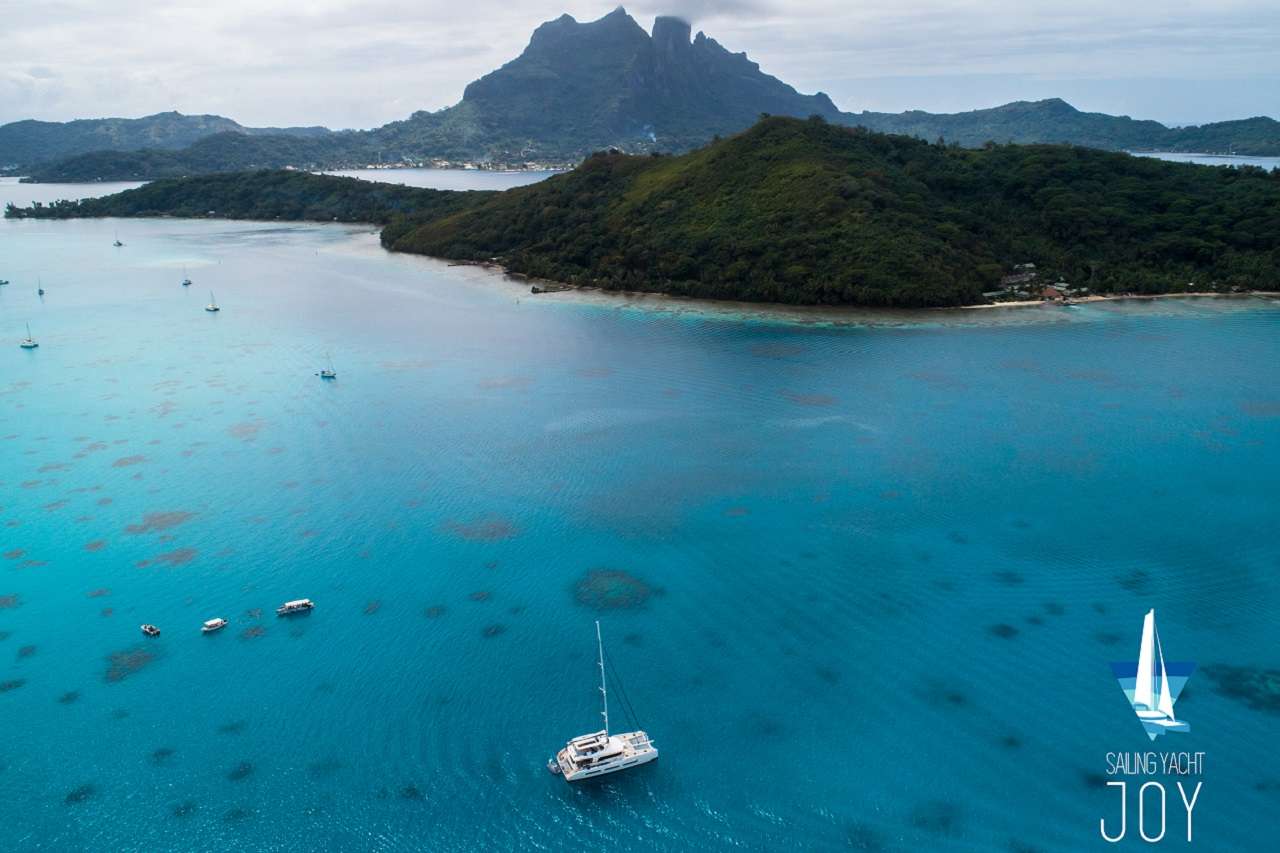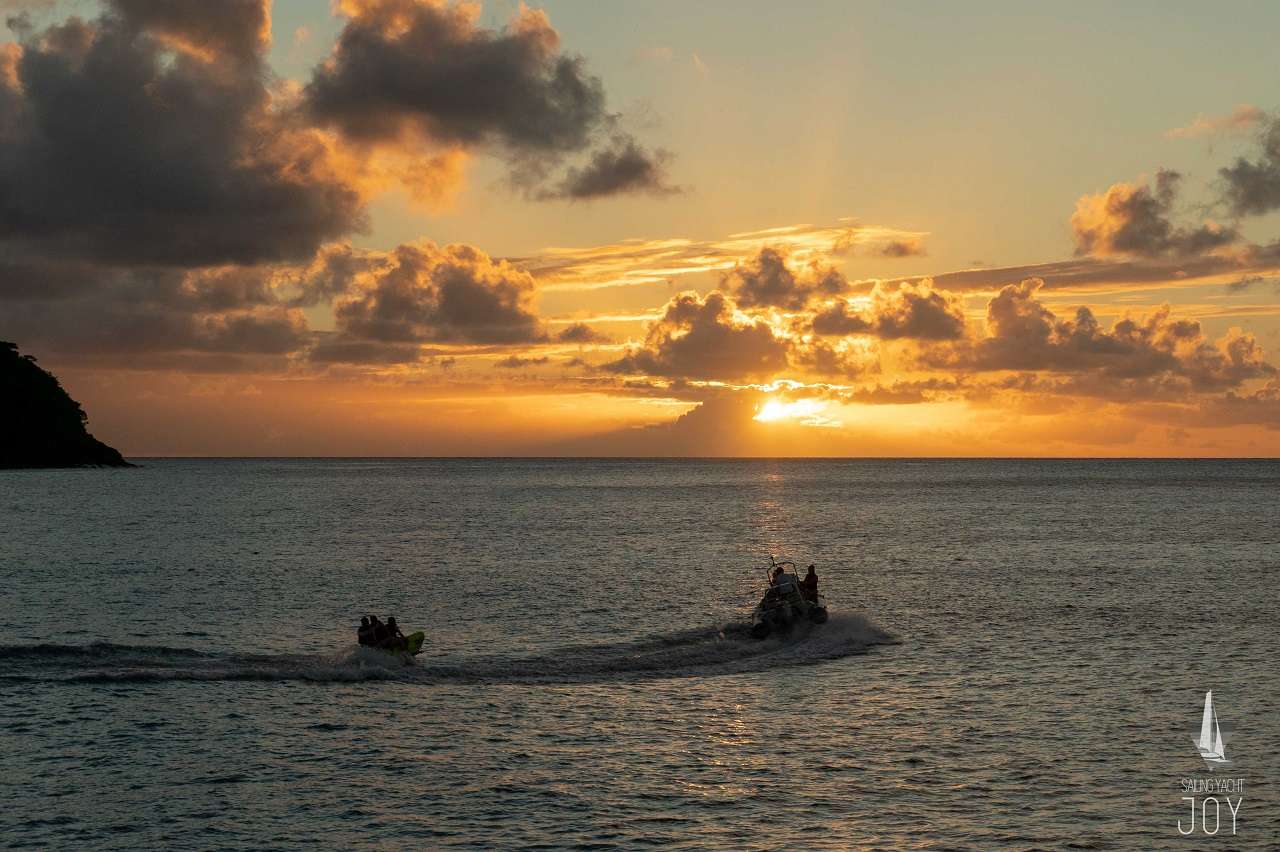 Accommodations
| | |
| --- | --- |
| Sleeps 8 guests in 4 guest stateroom(s). | |
| 1 with King Bed(s) | |
| 2 with Queen Bed(s) | |
| 1 with Twin Bed(s) | |
Details
1 Master Suite, 2 Double Cabins, 1 Pullman Cabin
All with en-suite bathrooms
Layout Diagram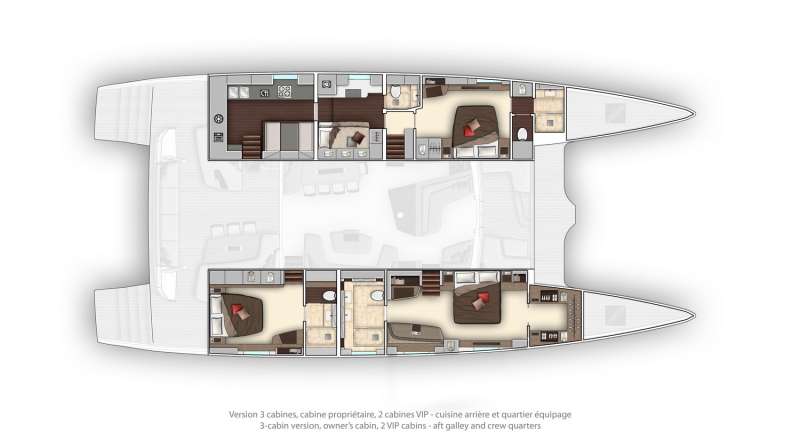 Specifications
| | |
| --- | --- |
| Guests | 8 |
| Staterooms | 4 |
| Length | 77.00 Ft / 23.00 m |
| Beam | 36.1 ft |
| Draft | 6.3 ft |
| Built - Refit: | 2018 - [] |
| Builder | Lagoon |
| Cruising Speed | 9 |
Watersports
| | |
| --- | --- |
| Dinghy | Ocean Master Deluxe OM 500 with Honda Engine 100HP |
| Dinghy HP | 100HP |
| Paddle Boards | 3 |
| Single Kayaks | 2 |
| Double Kayaks | 1 |
| Adult Water-skis | Yes |
| Wakeboards | Yes |
| Snorkeling gear | Yes |
| Scuba Diving | Yacht offers Rendezvous Diving only |
| Scuba Compressor | Onboard |
Other Toys
1 x Foiling Surf Board
1 x Banana Boat
Dive Equipment
Beach Toys
Pricing
From:
55,000

To:
69,000
Summer 2022
| | |
| --- | --- |
| 2 Guests | 55,000 |
| 3 Guests | 55,000 |
| 4 Guests | 55,000 |
| 5 Guests | 55,000 |
| 6 Guests | 55,000 |
| 7 Guests | 55,000 |
| 8 Guests | 55,000 |
Winter 2022 to 2023
| | |
| --- | --- |
| 2 Guests | 55,000 |
| 3 Guests | 55,000 |
| 4 Guests | 55,000 |
| 5 Guests | 55,000 |
| 6 Guests | 55,000 |
| 7 Guests | 55,000 |
| 8 Guests | 55,000 |
Summer 2023
| | |
| --- | --- |
| 2 Guests | 60,000 |
| 3 Guests | 60,000 |
| 4 Guests | 60,000 |
| 5 Guests | 60,000 |
| 6 Guests | 60,000 |
| 7 Guests | 60,000 |
| 8 Guests | 60,000 |
Winter 2023 to 2024
| | |
| --- | --- |
| 2 Guests | 55,000 |
| 3 Guests | 55,000 |
| 4 Guests | 55,000 |
| 5 Guests | 55,000 |
| 6 Guests | 55,000 |
| 7 Guests | 55,000 |
| 8 Guests | 55,000 |
Pricing Details
WEEKLY RATES 2022 / 2-8 guests / One week minimum
July - December : $55 000 + 30% APA + 5% tax / MYBA terms
HOLIDAYS: $69 000 + 30% APA + 5% tax / On request / 10 days minimum

WEEKLY RATES 2023-2024 / / 2-8 guests / One week minimum
January - April : $55 000 + 30% APA + 5% tax / MYBA terms
May - June: $58 000 + 30% APA + 5% tax / MYBA terms
July-August: $60 000 + 30% APA + 5% tax / MYBA terms
September - October: $58 000 + 30% APA + 5% tax / MYBA terms
November - December: $55 000 + 30% APA + 5% tax / MYBA terms
HOLIDAYS: $69 000 + 30% APA + 5% tax / On request / 10 days minimum

If the APA paid is not sufficient to cover extra expenses, the balance has to be paid on board by the client directly to the captain at cost.
At the contrary, any leftover on the APA will be refunded in cash by the captain at termination of the cruise.

Delivery fees may apply.

Less than one week charter on request and depending of the calendar.
PLEASE INQUIRE FOR FURTHER PRICING DETAILS
Crew Profile
Captain: Carl CJ Coetzee
CJ's passion for the ocean stretches back further than he can remember. Born out of a childhood of summers spent visiting his grandfather's house on the beach in Cape Town, he always knew he wanted a life by the sea. Starting his career as a dive instructor and professional underwater photographer and videographer, CJ spent many years working with thousands of clients, not only training them how to dive, but sharing his love for the ocean and guiding them to some of the most spectacular underwater locations and majestic marine life.
After many years under the sea, CJ decided to make the move into yachting to expand his experience and build his career. Taking his experiences from large superyachts to smaller award winning charter catamarans, CJ now has 8 years of working experience around the Caribbean, Mediterranean, South East Asia and French Polynesia to make him the perfect captain for any yacht charter.
With experience of transatlantic crossings on spectacular sail yachts, finding Manta rays in the Benguela current off of Mozambique, discovering overhead barrels on never heard of islands lost in the Indian ocean or swimming with Tiger sharks in the Bahamas CJ has a knack of finding the most spectacular treasures that mother nature has to offer.
With a laid back and very friendly disposition, he leads a team of dedicated and professional crew to ensure that all of his guests have the opportunity to enjoy an once in a lifetime experience.
"I am very fortunate to be able to live a life that most could only dream of, however there is no greater joy than sharing that with others, either in, or out of the water."
Chef: Nikki Camp
Nikki's love for food and cooking was developed at a very young age and today she thrives by experimenting with new dishes and creating personalized menus to ensure that every meal on board is an event in itself.
After studying at the Ashburton Culinary School, and with 5 years of experience as a chef on board busy charter yachts between Greece, the Mediterranean and Caribbean, Nikki has been exposed to (and fallen in love with) a multitude of cuisines and cultures.
With her kind-hearted and gentle nature, she endeavours to pour her passion into her cuisine. She delights in mixing healthy fresh local produce with international dishes learnt from a life well-travelled to create delicious yet health conscious menus on board.
Nikki is also a seasoned seafarer and has truly spent a life at sea. From her earliest memories on her dad's boat on the English coast, to counting whales off the Turks & Caicos, exploring the mangroves of Barbuda, and the bays of Greece, she has loved it all.
She has worked as hostess in Greece. Also as Chef aboard a private sailing yacht in the Caribbean and in the Bahamas.
Hostess: Lexi Fletcher (British, STCW 95)
Lexi is upbeat and charismatic, with a calm disposition and can do approach that makes her a welcome team member in any situation and a great asset on board JOY.
With experience early in her career serving cocktails and later moving on to client servicing in the marketing industry, Lexi has extensive practice delivering to the highest standards with flourish and flair over almost 15 years. She understands the importance of the smallest finishing touches and prides herself on providing a truly personalized service for guests.
Working closely with Captain CJ and Chef Nikki, Lexi will make sure that every aspect of your trip is taken care of so that you can sit back, relax and enjoy a once in a lifetime holiday on board JOY.
Having lived on three continents, Lexi has developed a deep passion for travel and has been lucky enough to visit some of the most beautiful places in the world. A keen diver and hiker, she delights in exploring everything that the natural world has to offer, both above and below sea level.
Mate-Engineer: Tim Johson (British, STCW 95)
Tim's life has always been connected to the sea, growing up on the beautiful east coast of England, sailing and kayaking at every opportunity. After finishing university, he left for Corfu to work for a busy charter company, where he met his wife, Chef Nikki.
Together, over the last 9 years Tim & Nikki have had an exciting and varied life at sea. From cold Northern Europe, across the Mediterranean to up and down the Caribbean and The Bahamas, East Coast USA and now beautiful Polynesia, their combined love of the ocean, diving, nature and wildlife has embedded a passion that they love to share with their guests.
As mate/engineer on board JOY, Tim keeps JOY running smoothly below deck. With an easy-going nature, he will also be there on hand to make sure you have the best vacation possible; whether it is to help you find that secret snorkelling spot, show you how to get up on the wakeboard, or to make sure your glass is always full for that perfect sunset.
Additional Information
Since its debut in 2016, the new Lagoon Seventy 7 catamaran has proved to be an exceptionally popular yacht that has been in record-breaking demand. Built in France by CNB and designed by a super-star team of VPLP, Patrick Le Quément and Nauta Design, the Seventy 7 is the new flagship for builder Lagoon and boasts gentle and precise lines for a refined and harmonious overall look. SY JOY is definitely one of the first Lagoon Seventy 7s that are available for charter in the world. As an unbeatable choice for a bespoke yacht charter holiday, she combines its pedigree design with luxurious styling, a spacious on board layout and exceptional performance to create a perfect all-round yacht that is ideal for every kind of adventure on the water. Lagoon designed the Seventy 7 to cater to a wide range of uses, including coastal cruising, global exploration and charter and the yacht does not disappoint! Whatever your dream charter, the Lagoon Seventy 7 is the perfect base to enjoy it from. As a fully crewed yacht, guests have to simply arrive and relax and enjoy all that this beautiful luxury catamaran model has to offer. Finished to the highest standard, with superyacht DNA in its design, SY JOY offers extensive on board spaces for its guests to enjoy. Large open spaces, with an easy flow, make the most of the catamaran's huge volume and huge windows flood the yacht with light. Located on the main deck the huge main salon forms the heart of the yacht, with sofas, a bar, dining space and entertainment systems. Beautiful accommodation is on offer, with versatile configurations to suit a wide range of group sizes and modern and luxurious spaces for guests to retreat to. A particular highlight is the master cabin, which includes a large ensuite, desk space, walk in wardrobe and generous living area. Direct access from the main saloon and out on to the cockpit and foredeck adds to the exclusivity of the master cabin space. (JOY offers 3 double cabins and 1 Pullman cabin, all en-suite) Just like the interior, the three main exterior spaces are huge and provide the perfect base for outdoor living. Leading directly out from the main saloon the large aft cockpit is home to a dining space, extensive seating and direct access up to the flybridge and down to the transom. The forward cockpit includes informal lounge seating, perfect for sheltered relaxation, and provides direct access on to the trampoline net for relaxing and sunbathing. Moving upwards, the flybridge with hardtop – ideal for protection from the heat of the day – is yet another beautiful space with a navigation station, sunpads, seating and unspoiled views across the water. SY JOY being a luxury catamaran for charter is perfect for water lovers and an especially impressive feature is the transom beach club, which opens up at water level to create a base for swimming and water sports, or as a tender dock or prime spot for guests to relax and enjoy the close proximity to beautiful, crystal clear waters. A full sail inventory allows guests to appreciate the serenity of sailing between beautiful destinations. A perfect all-rounder yacht, it is no surprise that the Lagoon Seventy 7 has been such an instant success story. We look forward to helping to welcome you on board for your own unforgettable charter experience very soon.
Destinations